It's usually around the summertime that you'll start to see what is known as "the nautical look". You know, it's the red, white and blue blue combo that oftentimes comes in the form of stripes or an anchor or two. Basically, it's what makes you think about sailing out on the open seas.
Well this year, the nautical look is actually a really big trend. If you haven't tried it because you weren't quite sure just how to make it work for you, here are some ideas that might end up making it one of your favorite fashion styles yet.
1. Nautical nails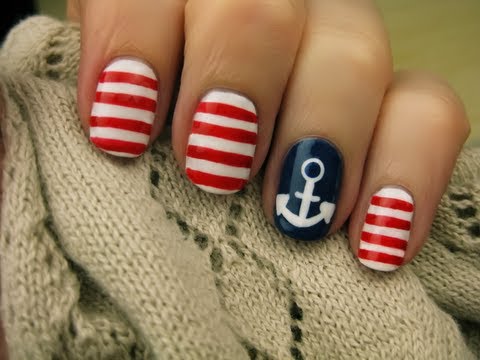 Whether you're about to go on a cruise or the 4th of July is coming up and you're planning on spending the holiday on a boat—or even better, a yacht—your hands will look super ready for the occasion with a nautical theme manicure.
2. Striped hoodie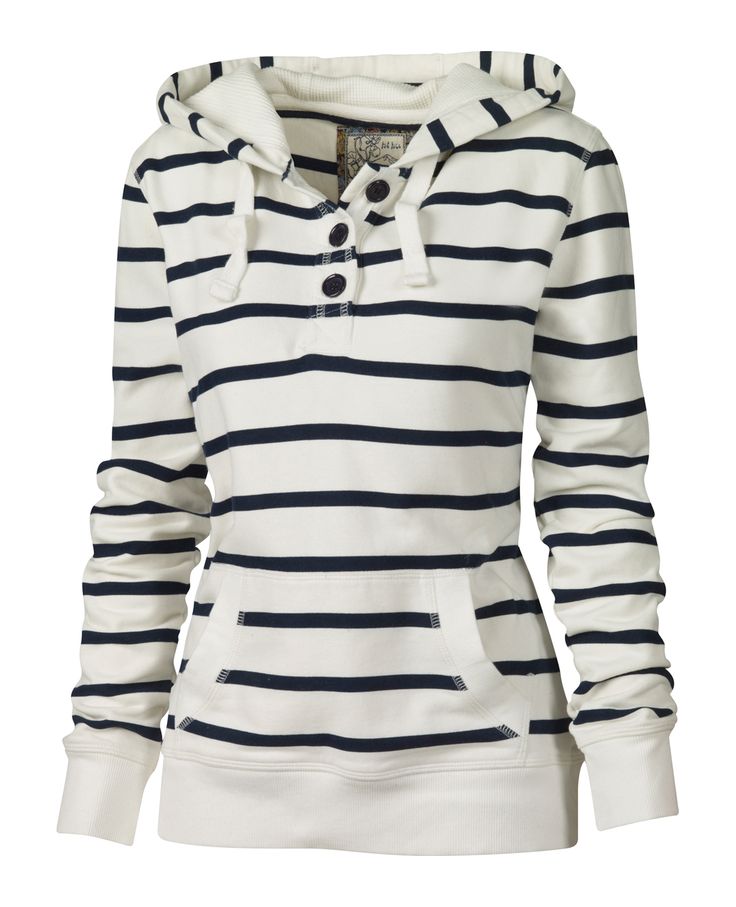 You might be surprised to know that something as simple as a blue-and-white hoodie can easily pass off as being a "nautical look". Plus, it can keep you warm when cool breezes come in off of the water.
3. Conservative nautical party dress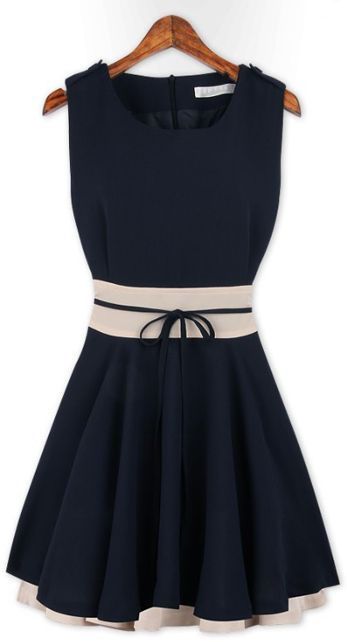 If there's a party on a boat coming up and you want to look on the side of conservative, a navy and white dress like this one will fit in perfectly.
4. Striped sleeveless top

This is one of the more subtle ways to make the nautical look work for you. The sleeveless top is cute. What makes it stand out even more is all of the detailing of the blue and white accessories.
5. 'Layered' nautical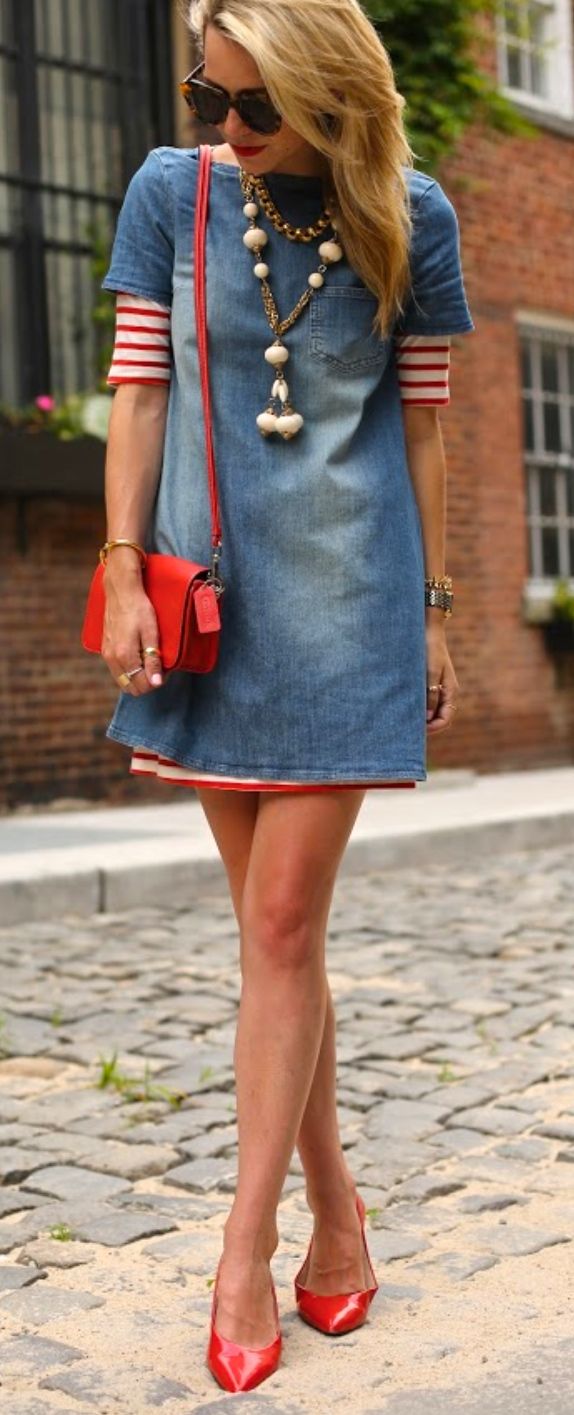 Got a short sleeve denim dress hanging up in your closet? If so, all you need to do is put a striped red shirt underneath and boom! You're effortlessly nautical ready!
6. Nautical retro bathing suit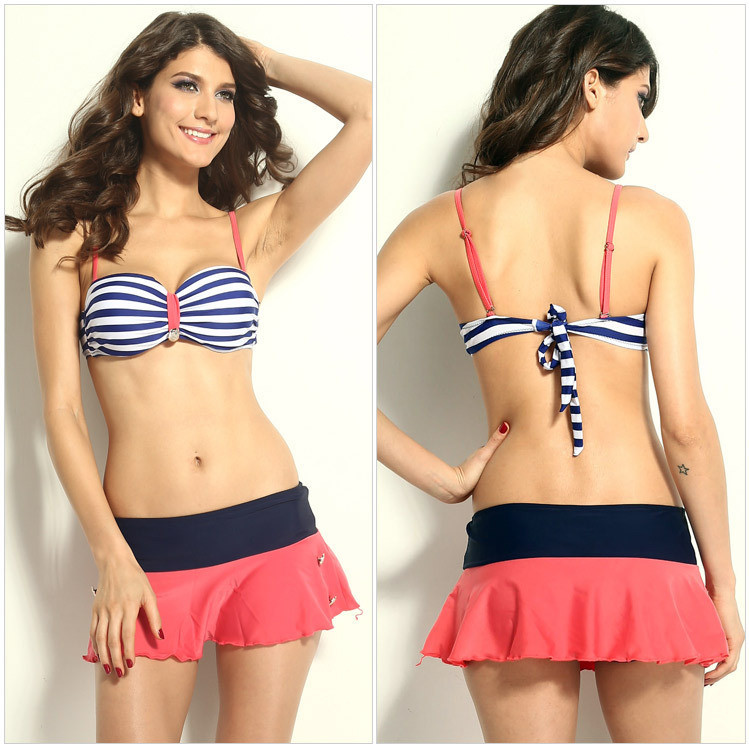 Retro bathing suits are in style right now. So use this as an opportunity to get a nautical-theme one. (Love the skirt!)
7. Anchors purse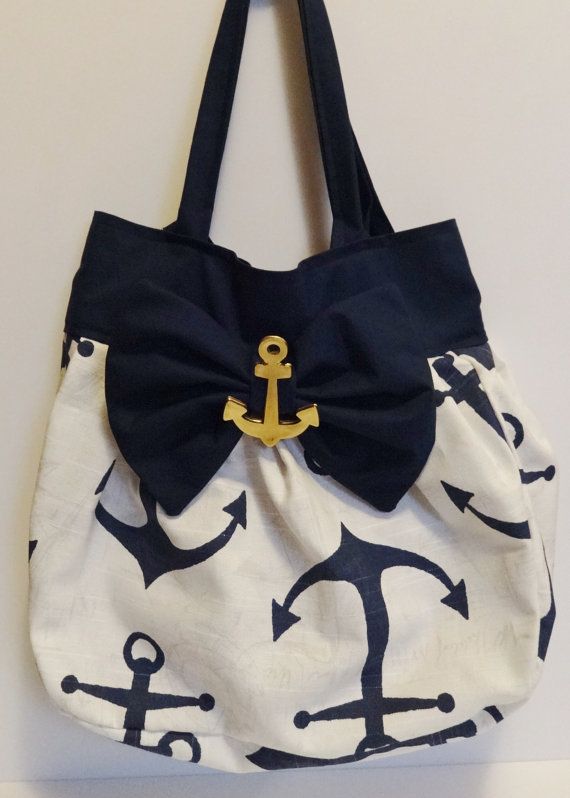 If you would prefer to not put on any nautical clothing, maybe an nautical-theme accessory would be more your style. Like perhaps this anchors purse for example.
8. Mini striped halter dress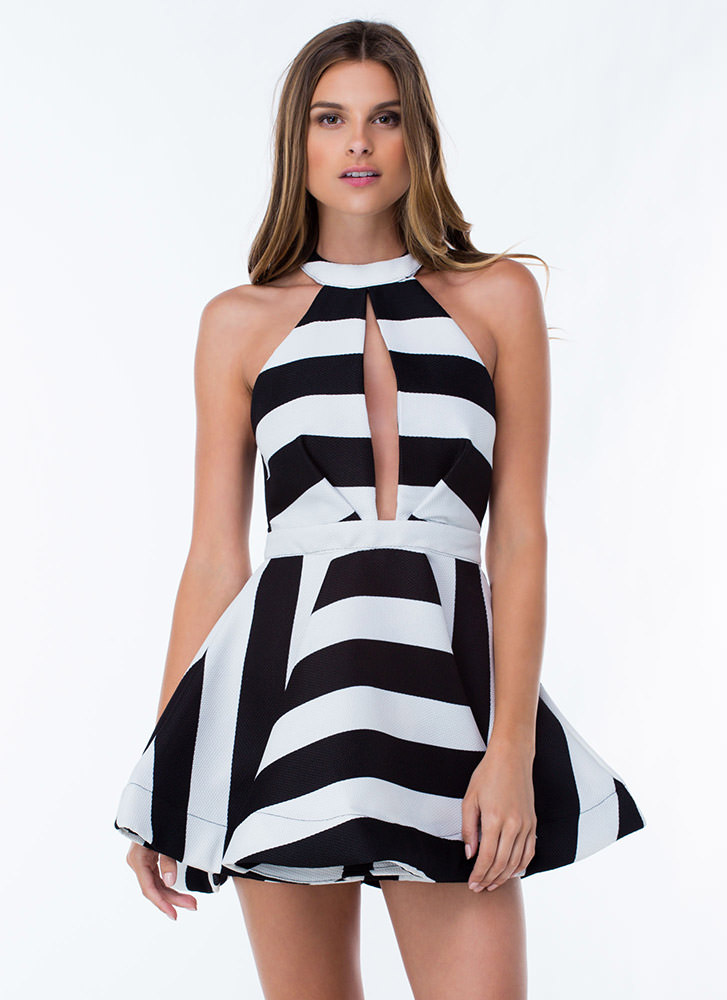 Cute. Cute. And even more cute! Whether you're going to get on a boat or not, how can you not one to get a striped halter mini dress like this one?
9. Anchor tank top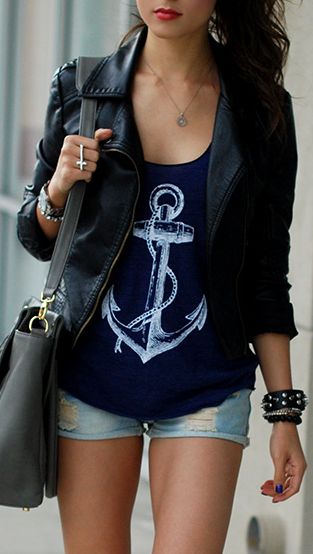 Another way to "rock the nautical" without overdoing it is to look for a graphic tee that has a nautical symbol—like an anchor, for instance—on it.
10. Nautical print dress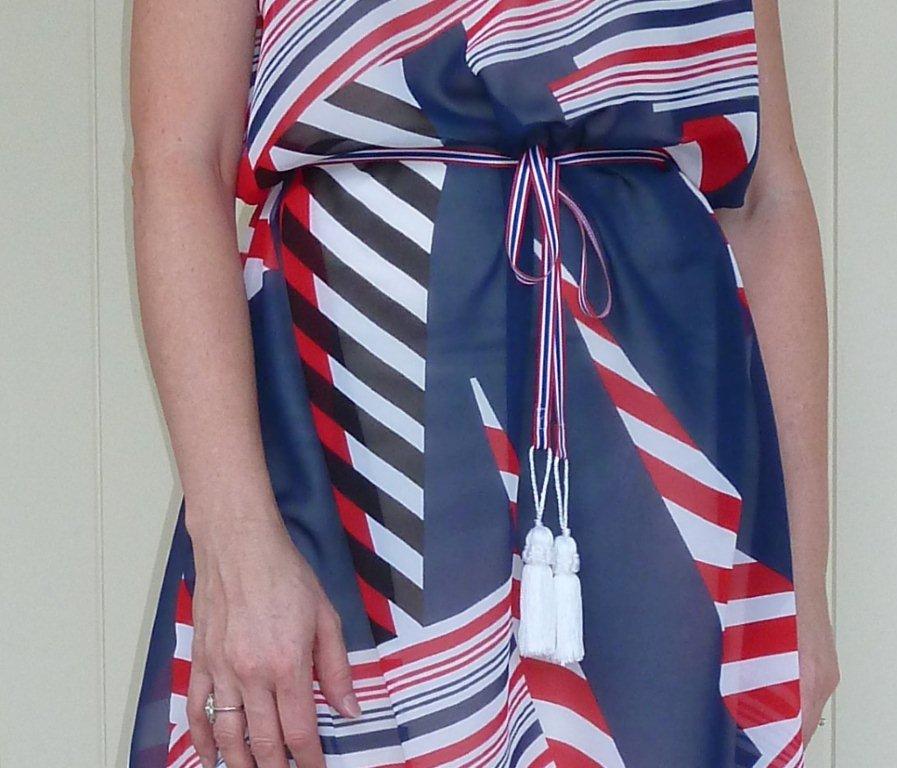 Everything about this dress says nautical. And Independence Day. At the same time.
11. Striped loafers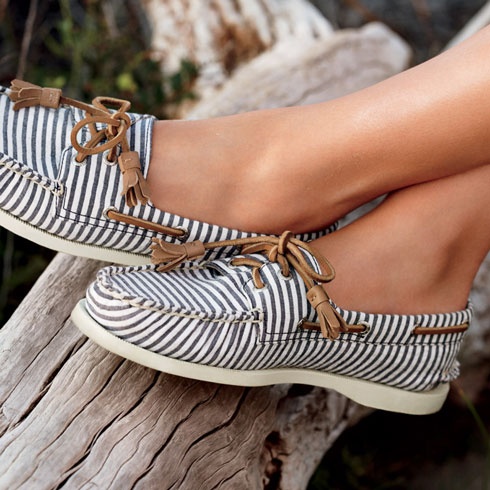 Being on a boat requires comfort. You'll feel so good riding the waves in a pair of blue-and-white striped loafers.
12. Striped shirt and orange skirt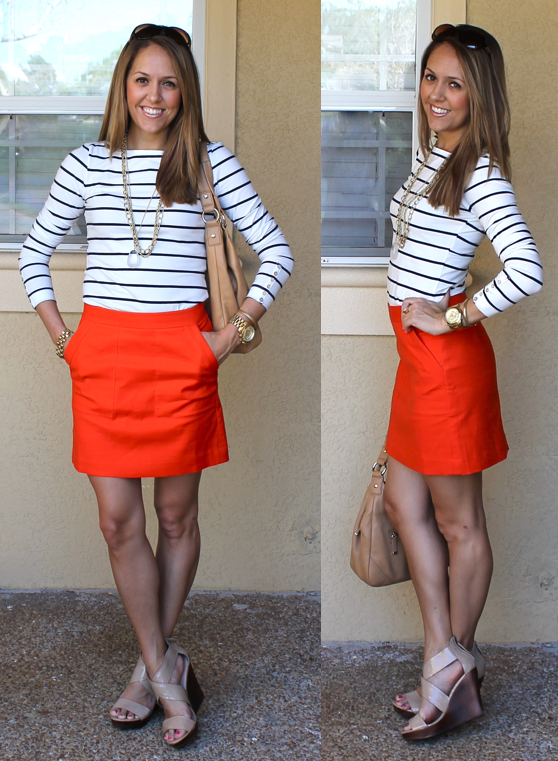 Another way to incorporate the nautical look is to have a striped blue-and-white shirt on with a skirt of a bright and bold color. Like this orange one, for instance.
13. Nautical shorts style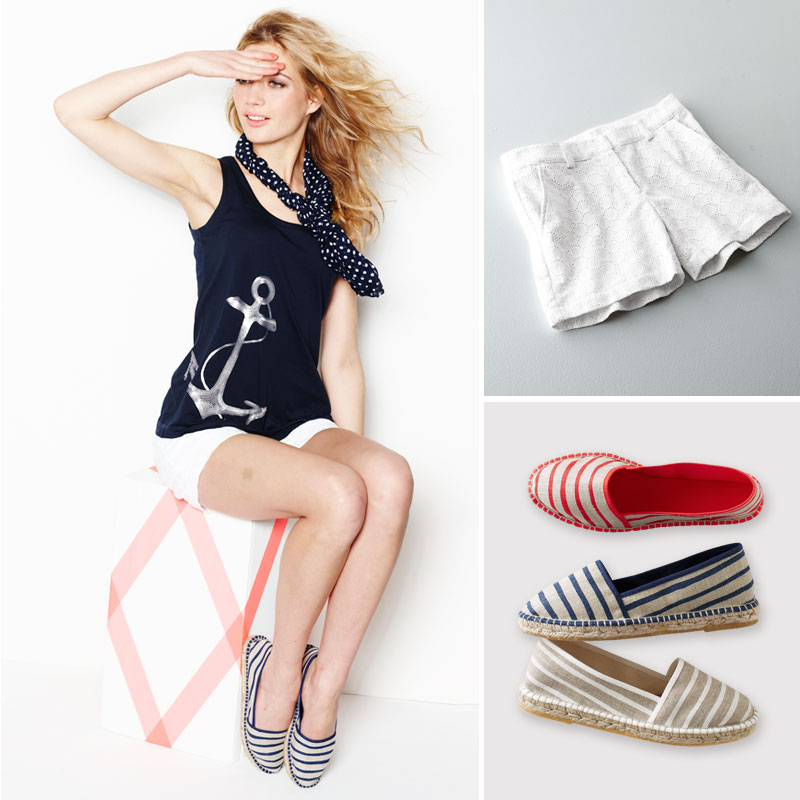 Everything about this shorts outfit says "nautical". The best part here is the mix-and-match patterns of the polka dot scarf and striped shoes.
14. Blue-and-white strapless dress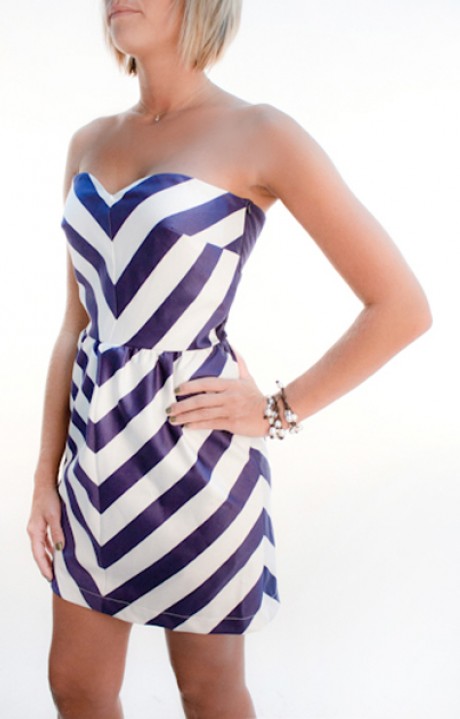 Chevron print is a nice variation from the traditional stripes. It's a fresh approach to the nautical theme.
15. Casual nautical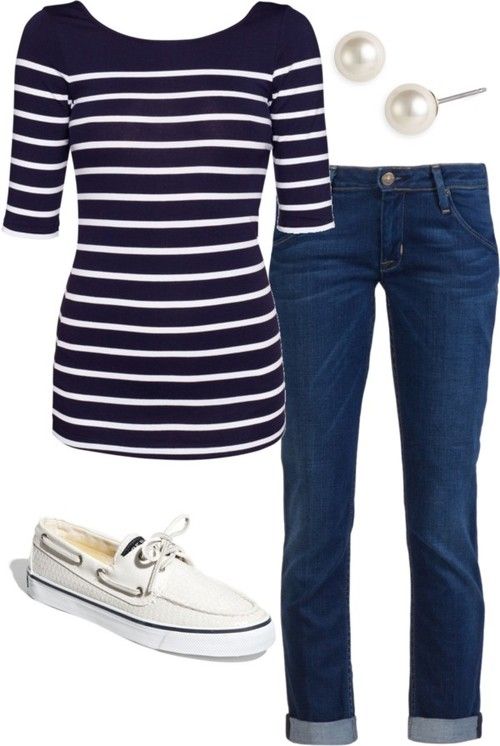 Everything about this look says "A day of sailing. And chances are, you already have all of these items in your closet.
16. Anchors and pearls bracelet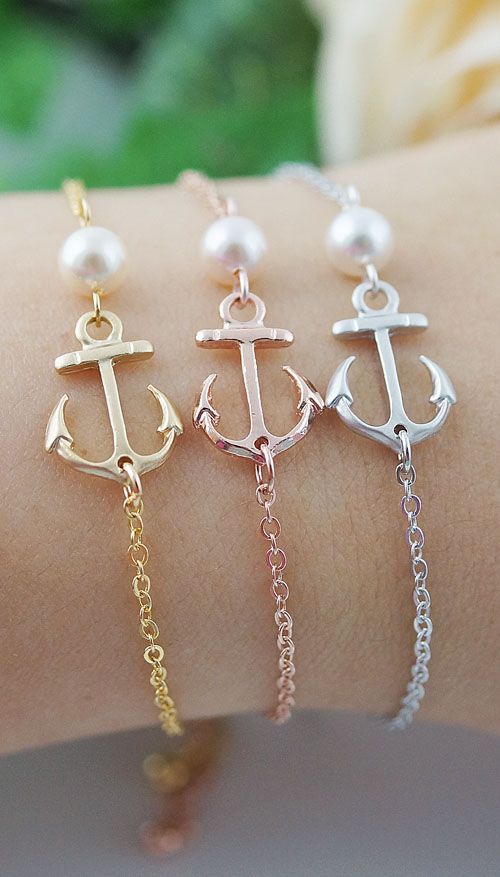 Maybe you want to wear something totally different from the nautical theme, but you'd still like to "represent" somehow. You can do just that, eloquently so, with the help of an anchors and pearls bracelet. Or some other piece of nautical jewelry.
17. A 'Nautical' pump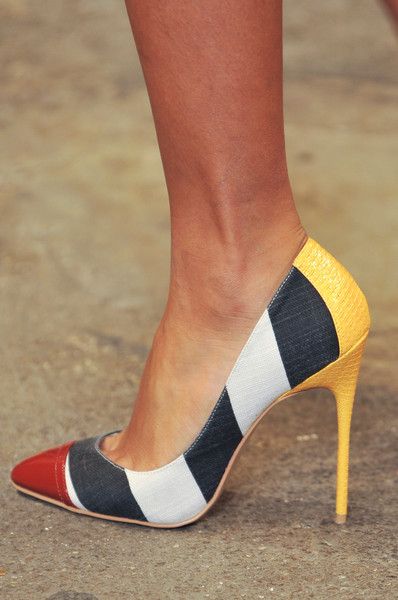 This is the kind of nautical pump that you can wear with everything from skinny jeans and a tank to a solid-colored maxi dress or skirt.
18. Sailor romper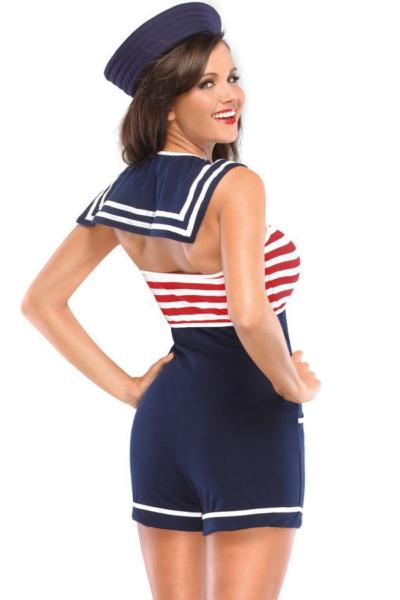 No doubt about it. Outfits don't get any more nautical-looking than this. But if you're going on a sailing date, you can bet your last dollar that your sailing companion is going to love every single thing about this romper. Including the sailor's cap.
19. Nautical rope bracelet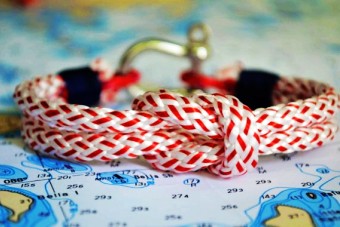 This is a more casual form of nautical jewelry. The rope style is so reminiscent of being out on the open seas.
20. Striped skater skirt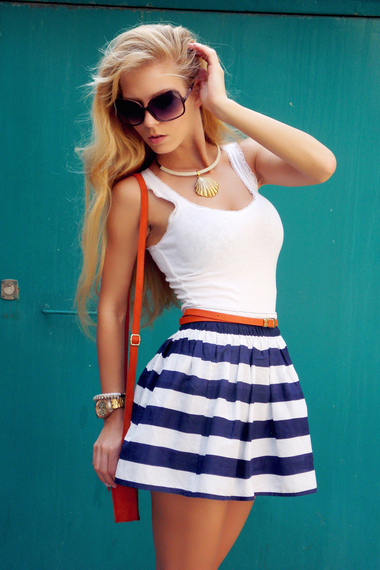 A blue-and-white striped skater skirt is something that you should have in your closet. Whether you're trying to achieve the nautical theme or not.
21. Nautical leggings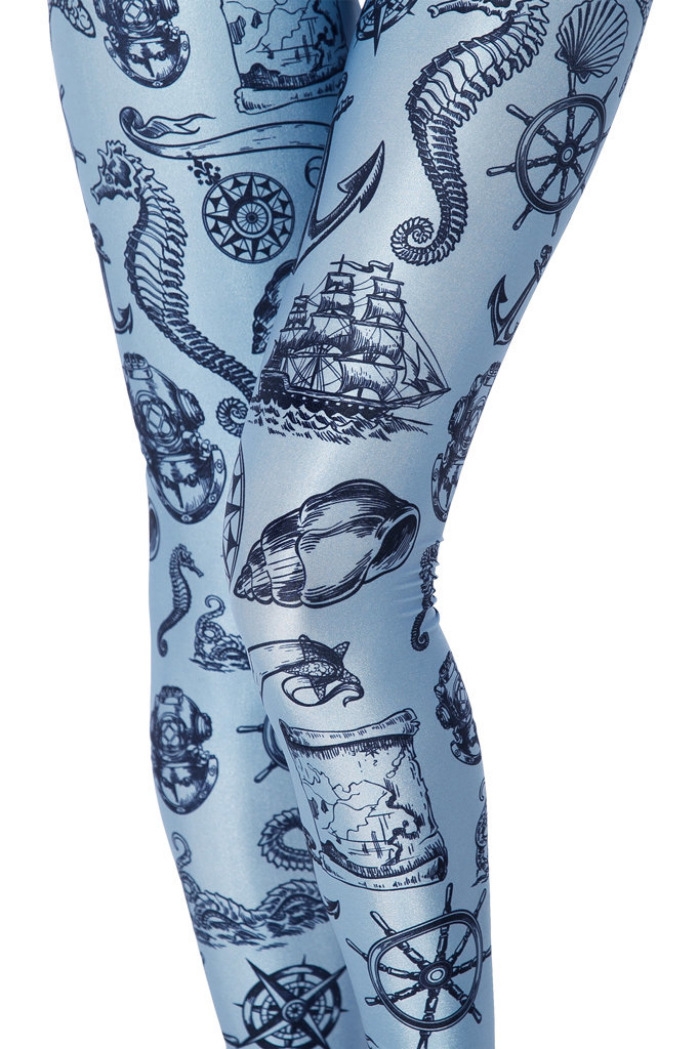 Aren't these unique? All you need to complete the look is a white V-neck t-shirt and some white canvas shoes.
22. Anchors top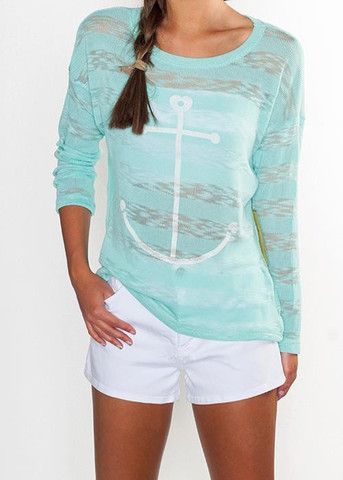 Some people like the nautical theme but they're not particularly crazy about the classic red, navy and white color scheme. That's cool. If you wear something that has a nautical symbol on it, that still qualifies.
23. Striped maxi dress and nautical accessories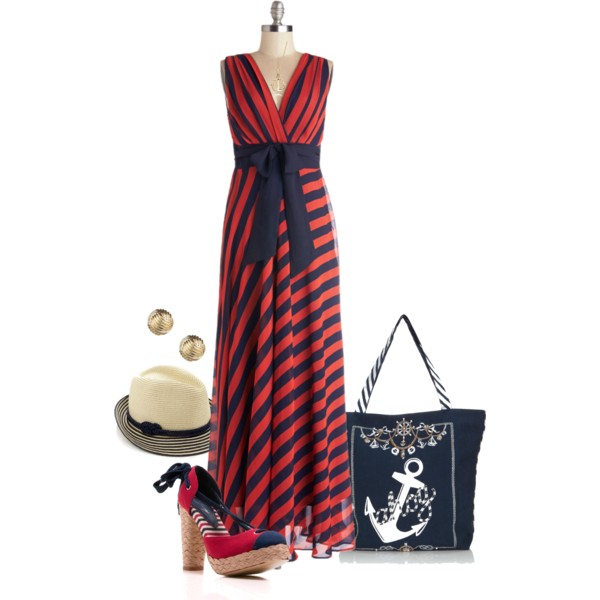 This is a really nice nautical outfit. It's pretty, it's comfortable and it incorporates everything that makes the nautical look work. Oh so very well.