Over the past few years, nail art has become incredibly popular.  Different than the simpler looks of past eras, nail art gives you an overabundance of opportunities to express your creativity, style, and unique personality through the way you decorate your nails.  There are a vast number of nail decoration ideas out there, and many ones that have yet to be thought of.  Designs vary from super easy to so difficult it's pretty much impossible for anyone but a professional to accomplish them.  If you're a total novice in the world of nail art, it is best to not get too ambitious right away and to stick with simple designs.  It would also help to have a good selection of nail polish colors at your disposal, as well as some household items that are often used in simple nail art, like toothpicks and scotch tape.
Queen of hearts/via pinterest.com/pin/285837907576148724
This design has a striking look that will certainly get people's attention!  Use one dark color and one light color.  While the conventional combination would probably be red and white, there are many other possibilities to choose from.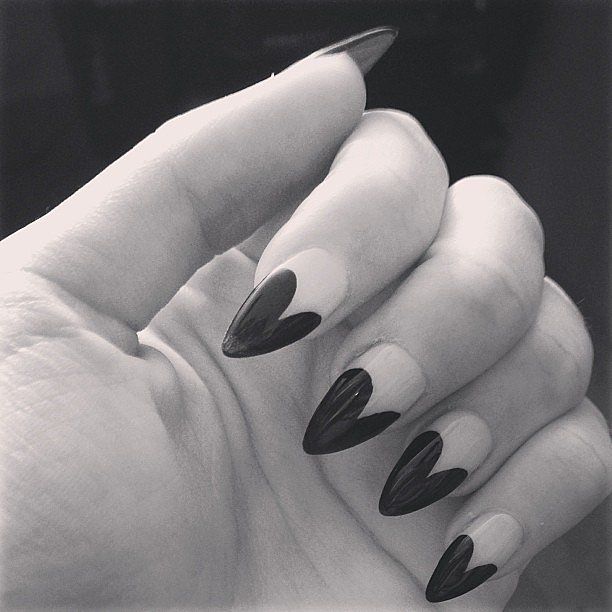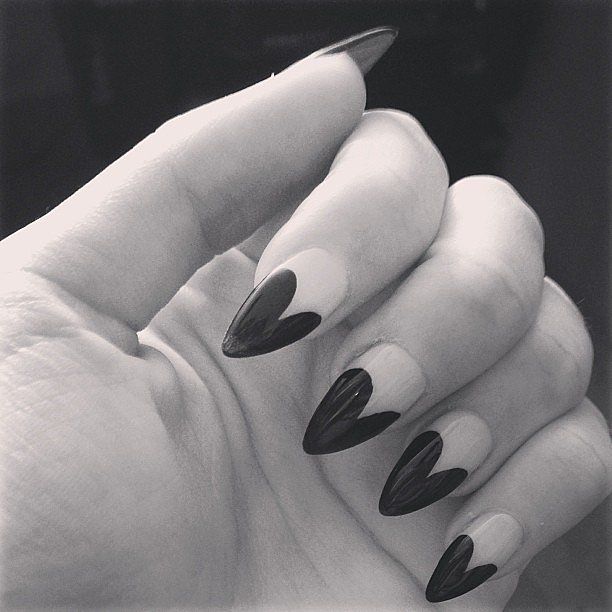 Polka dots/via pinterest.com/pin/285837907576142979
The polka dot manicure is easy to do, and is always a fun and pretty look!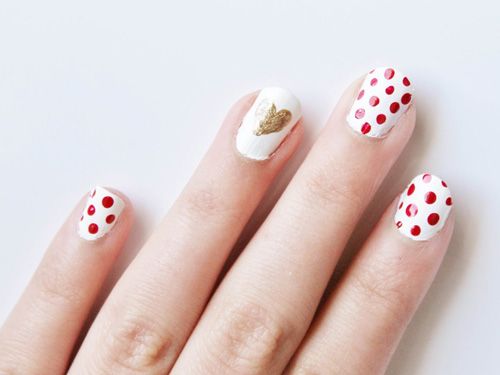 Color-block design/via pinterest.com/pin/28583790756147855
This design ensures your nails will look fashionable and eye-catching.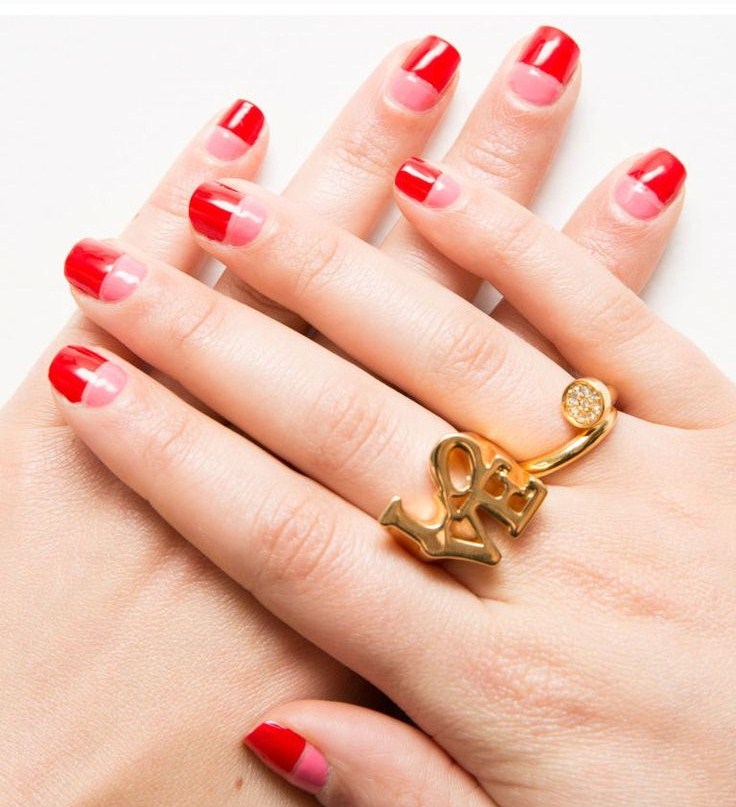 Darker tips/via pinterest.com/pin/285837907576016304
A subtler version of color blocking, this design looks modern and fresh.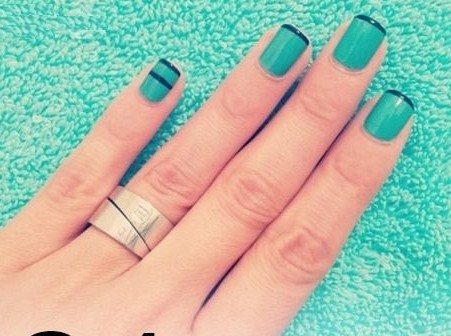 Pink iridescence/via pinterest.com/pin/285837907576029095
This layered look, with pale pink polish and a layer of multi-colored, silvery glitter, is feminine and fun.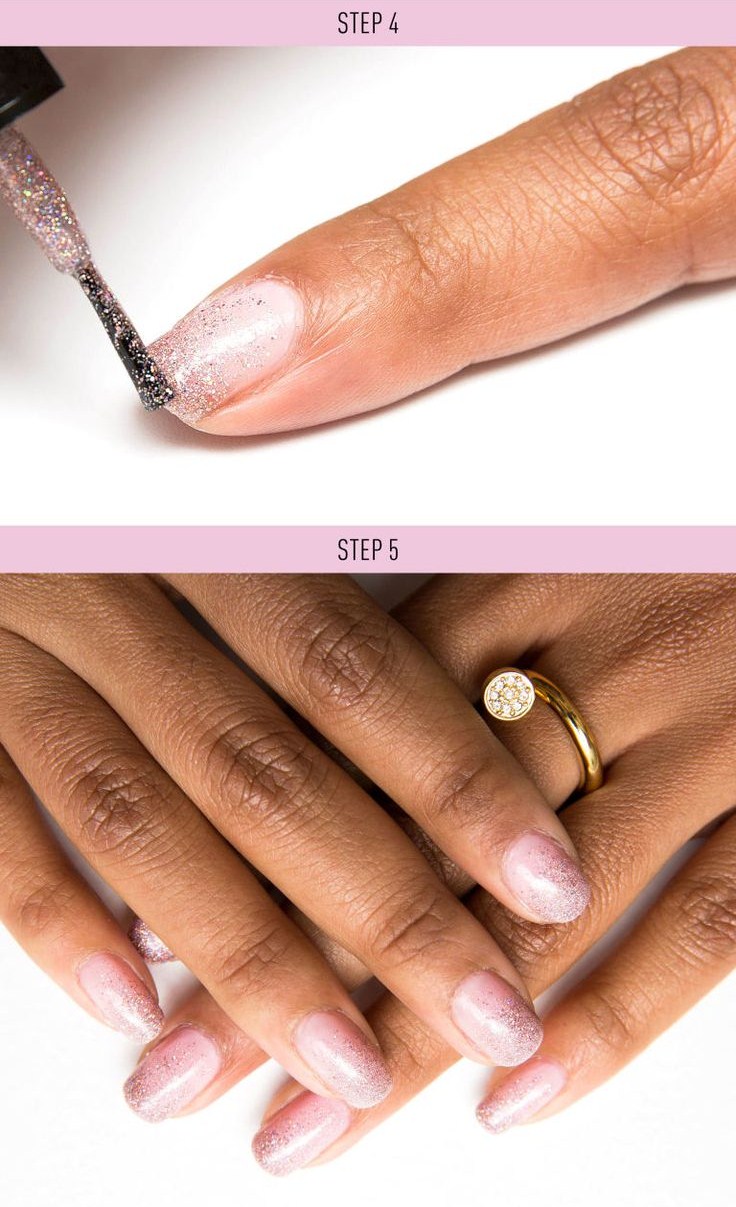 Tiny triangles/via pinterest.com/pin/285837907575812445
This unique and trendy geometric design is fun and easy to do.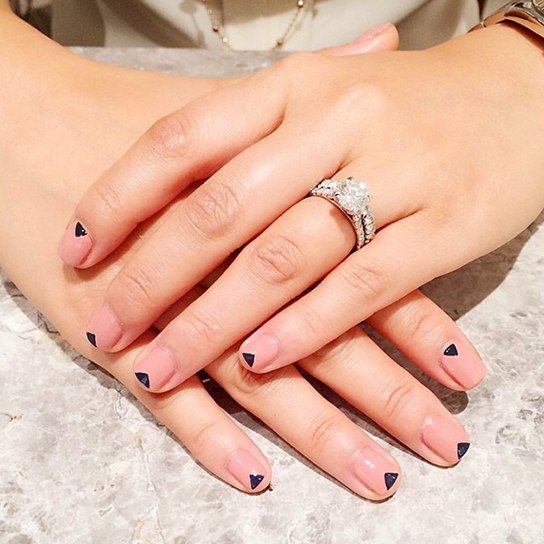 Bright stripes/via pinterest/com/pin/285837907574296878
This is certainly a trendy and unique look, and will certainly get attention!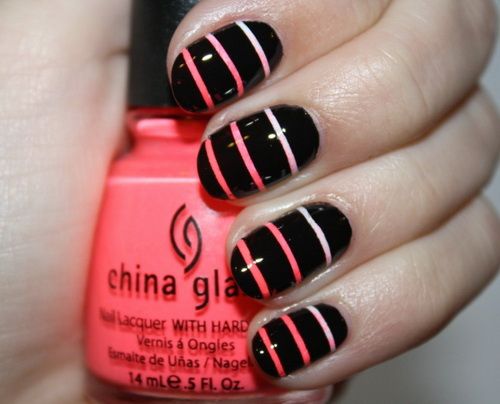 A patterned variation on the French manicure/via pinterest.com/pin/285837907574016906
This fun design is a new and exciting twist on the traditional French manicure.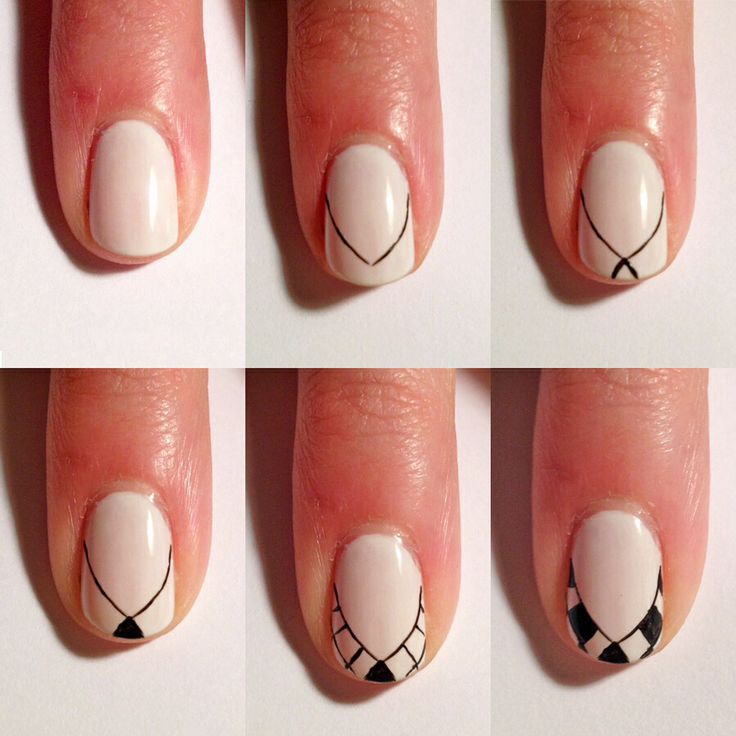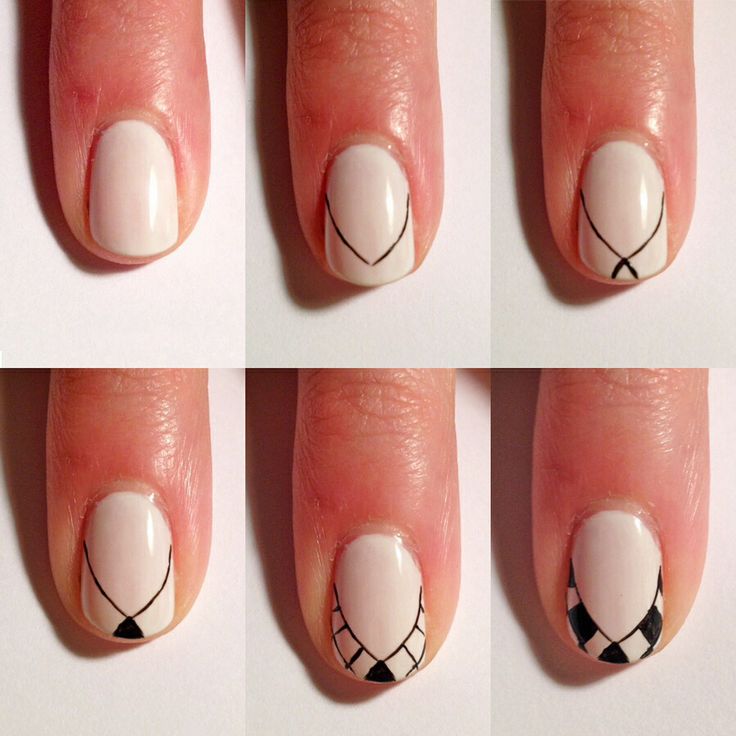 Stripes and dots of sunshine/via pinterest.com/pin/285837907572968480
This cheerful design is sure to brighten you day!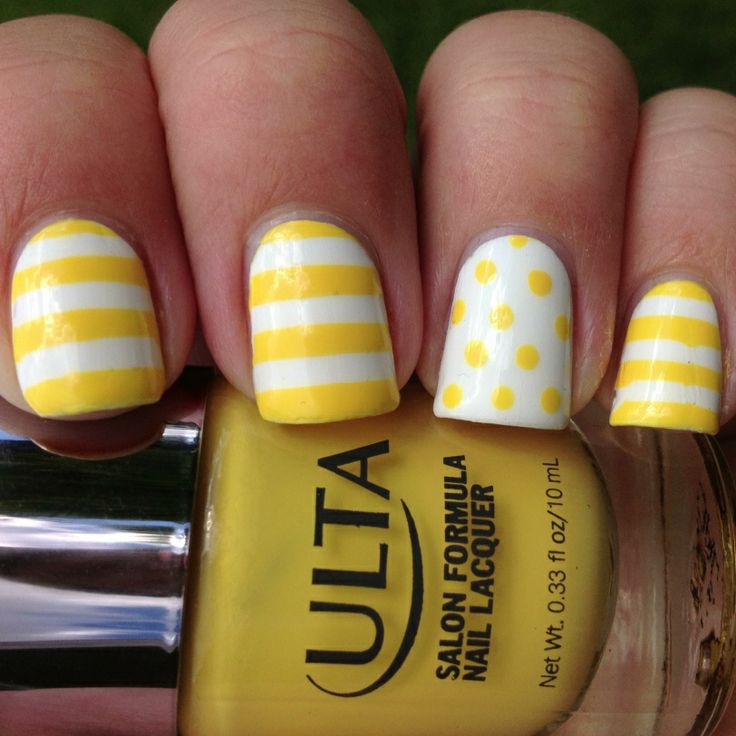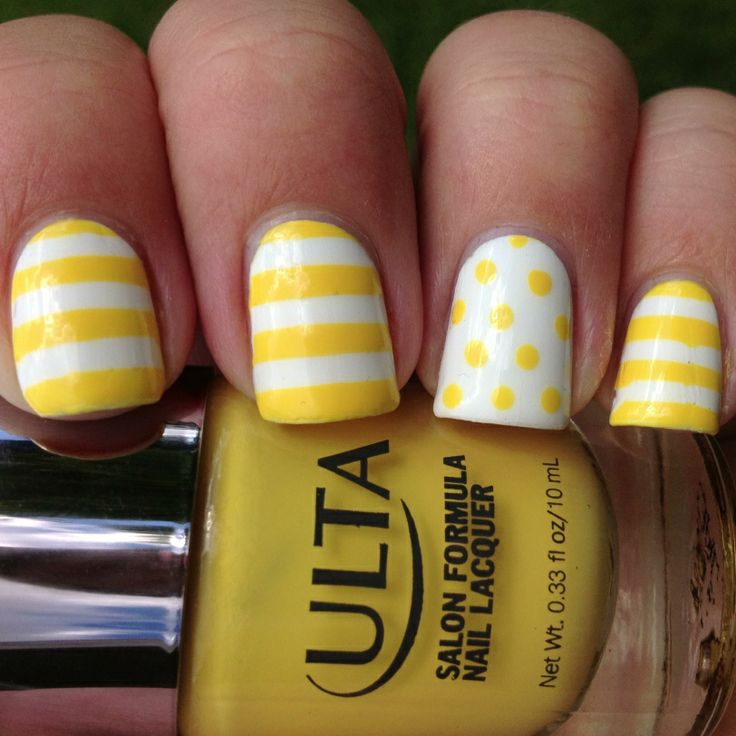 Sparkle and mint/via pinterest.com/pin/285837907572813399
This fresh and sparkly design is perfect for the spring and summer!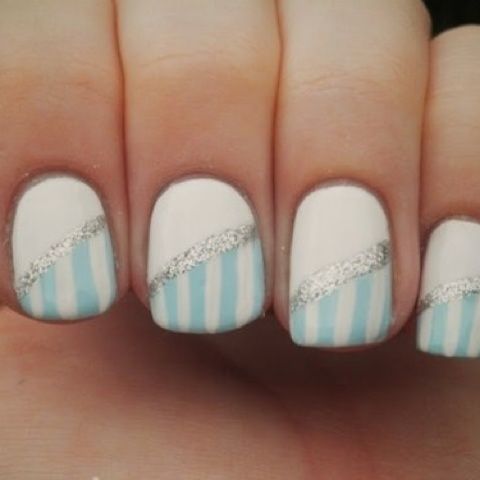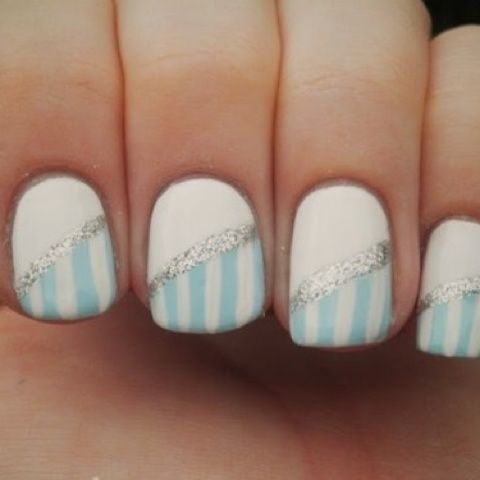 Newsworthy nails/via pinterest.com/pin/285837907572872871226
This is probably one of the most unique nail ideas you will ever see!  If you want to be asked about your nails by everyone, choose this manicure!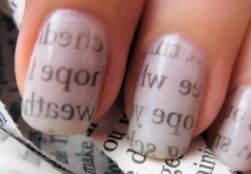 Animal print/via pinterest.com/285837907571610169
Animal print nails?  Yes, it's true!  Give this manicure a try for a unique look.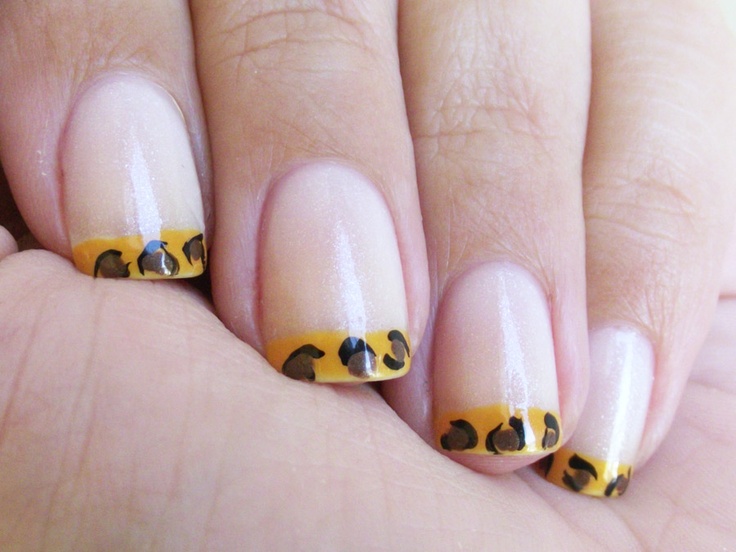 Candy apple nails/via pinterest.com/pin/285837907569536661
Get gorgeous candy apple nails by layering metallic polish between two layers of candy apple red polish.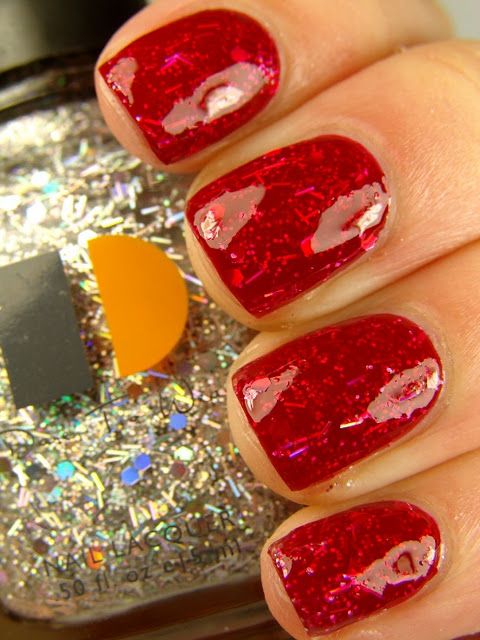 Abstract art nails/via pinterest/pin/285837907573133721
Show your artistic side with these "abstract art" nails!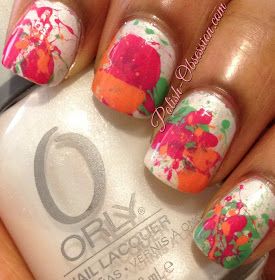 Red and white/via pinterest/pin/285837907571899589
This incredibly cute manicure is both easy to do and pretty to look at!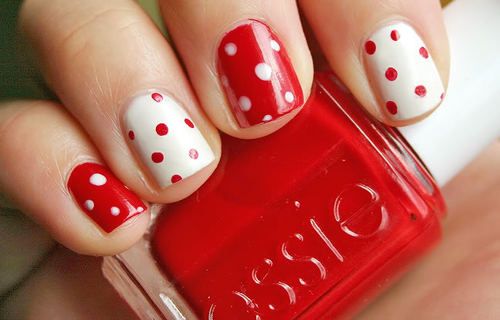 Border of dots/via pinterest.com/pin/285837907571416784
This chic and unique manicure will be admired by all!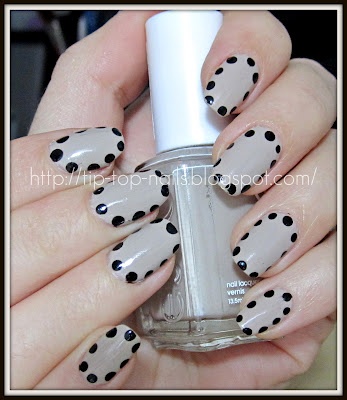 Shiny stripes/via pinterest.com/pin/285837907570700417
Upgrade your manicure with shiny metallic stripes!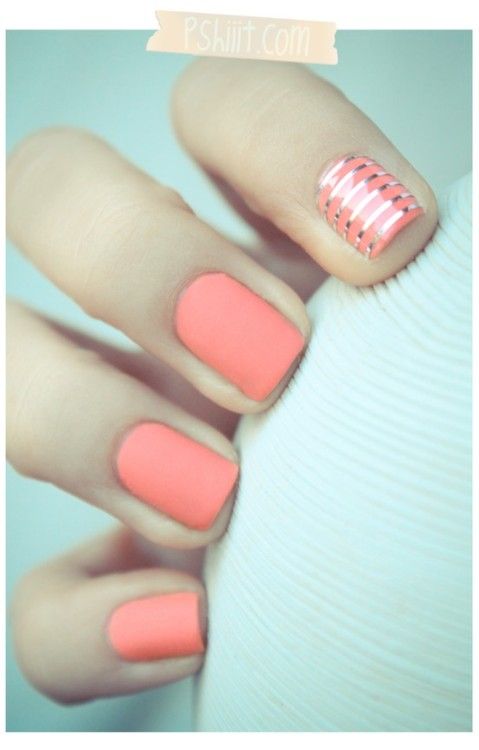 Mustache manicure/via pinterest.com/pin/285837907569989025
Can a manicure get any cuter than this?  We don't think so!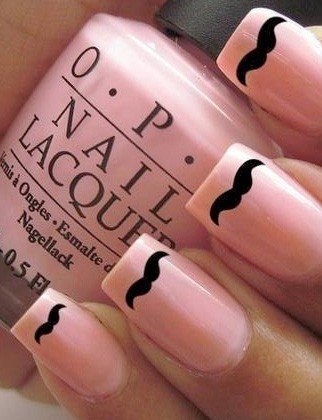 Watermelon manicure/via pinterest.com/pin/285837907570353168
What a perfect summer manicure!  Wear this to your next barbecue.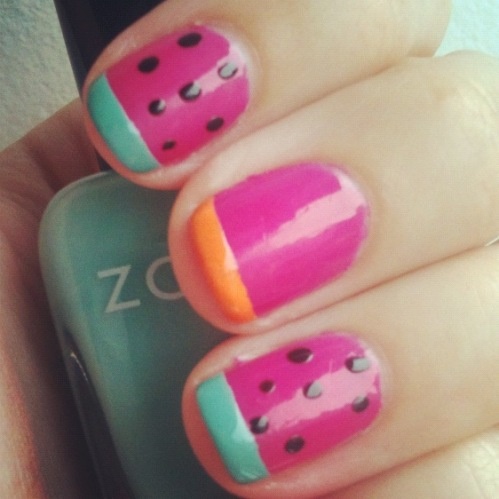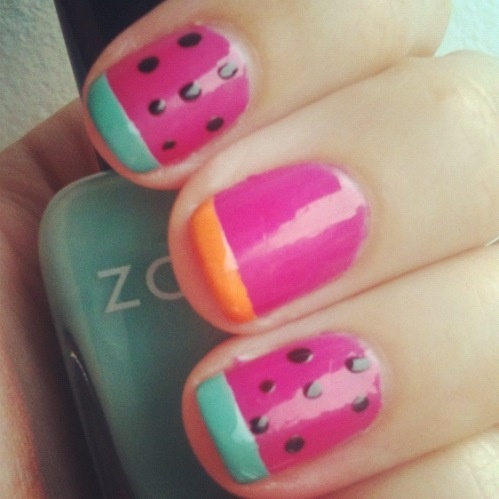 Negative space/via pinterest.com/pin/285837907576184204/
The negative space manicure is predicted to be one of the most popular nail looks of this year.