Latest outfit ideas
So…when it comes to prints and patterns that are making quite an impression on the fashion scene this season, two that really deserve some applause are chevrons and stripes. We like them both because, when worn the right way, they can add quite a bit of depth and definition to a woman's physique.
If you don't already own some clothes with chevrons and stripes on them or you do and you're just not sure how to make 'em work for you, you've come to the right place.
Here's how to wear them both…diva style.
1. Chevron blazer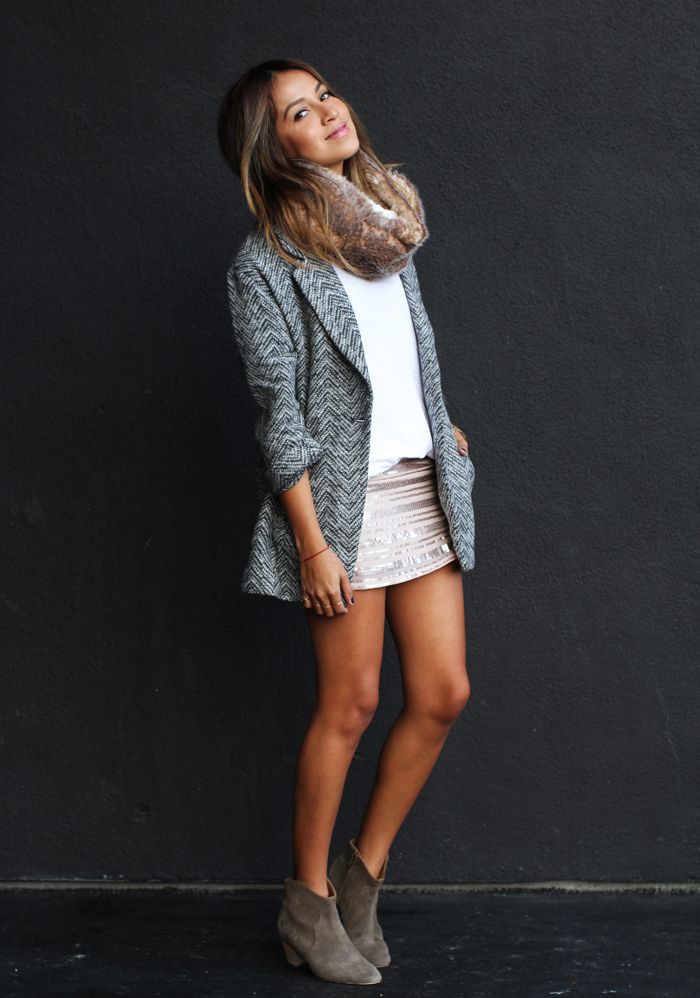 You had to look really close to even see that this is a chevron-print blazer, right? That's what we like about this particular pattern. It really is a lot more versatile than people give it credit for.
2. Striped knit hat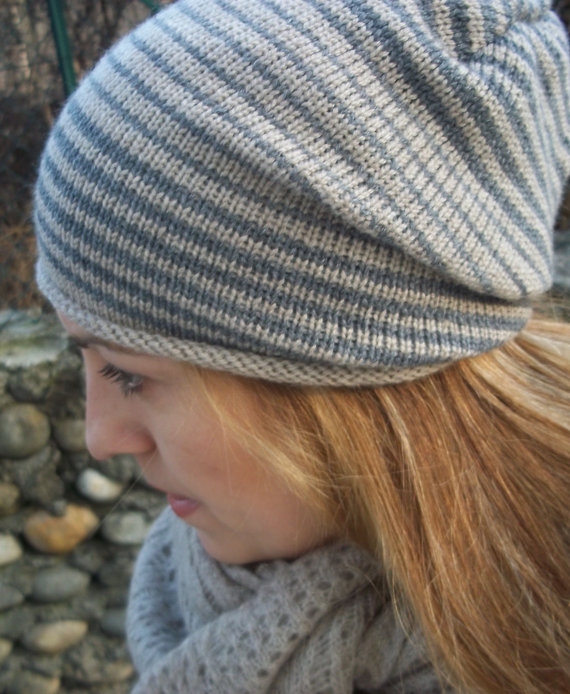 Same thing with stripes. If you don't tend to wear them because you think they look too big and wide, here's one way to take a bit more of a subtle approach.
3. Chevron maxi skirt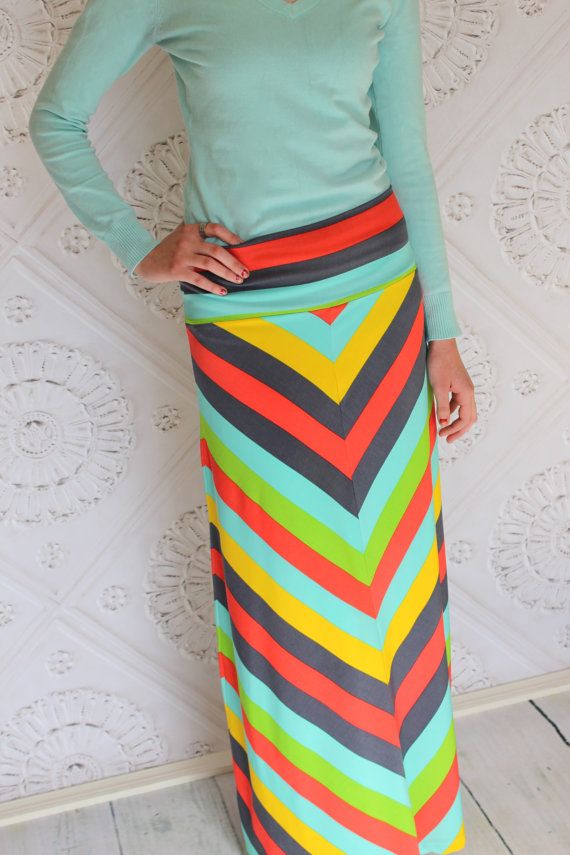 No matter how dreary your fall or winter may be, you will brighten things up for yourself and everyone around you in a brightly-colored maxi skirt that's just like this one.
4. Striped quilted vest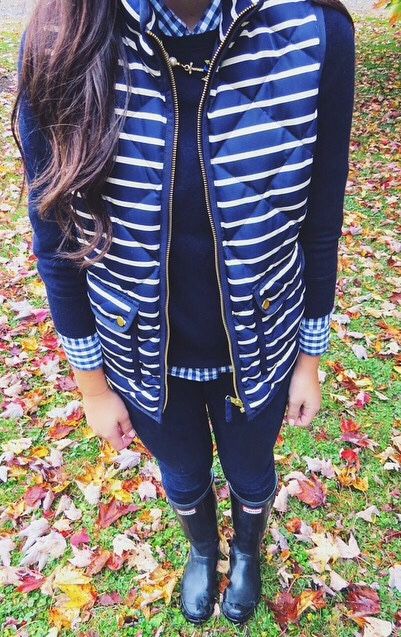 Quilted vests and coats are in. So, why not get one that is striped?
5. Chevron straight leg pants

These are the perfect pair of pants for work. Conservative but with a lot of personality and sophistication to it too.
6. Striped scarf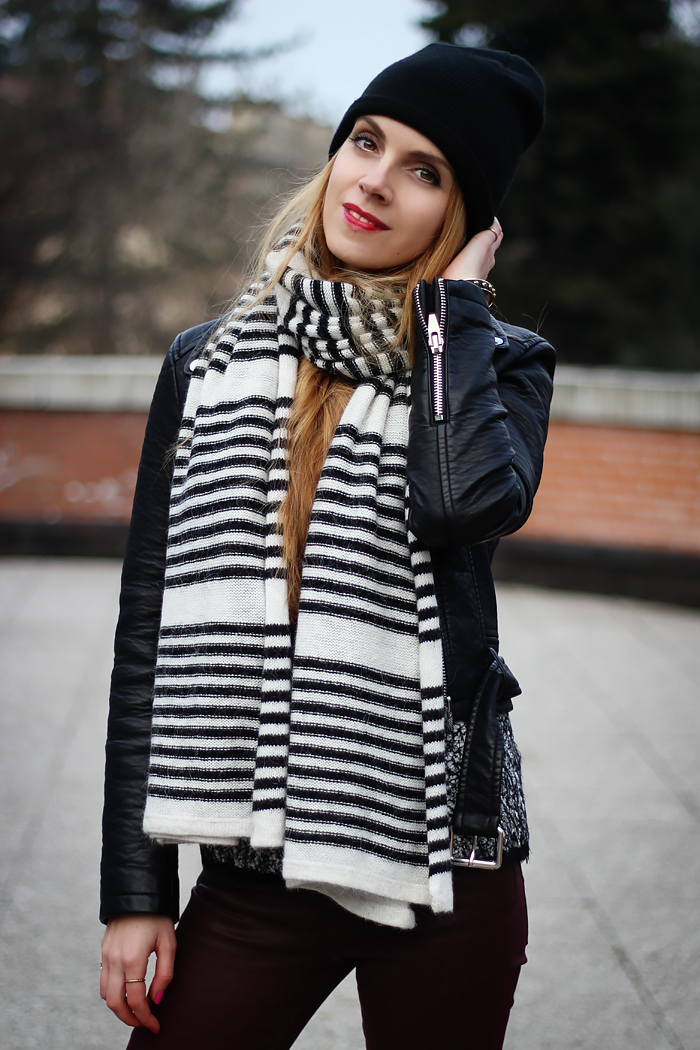 You probably need a new scarf. Well if you're someone who's known for wearing a ton of solids (mostly black) during the fall and wintertime, a striped scarf will help to break it all up a bit. Stylishly and easily so.
7. Chevron leggings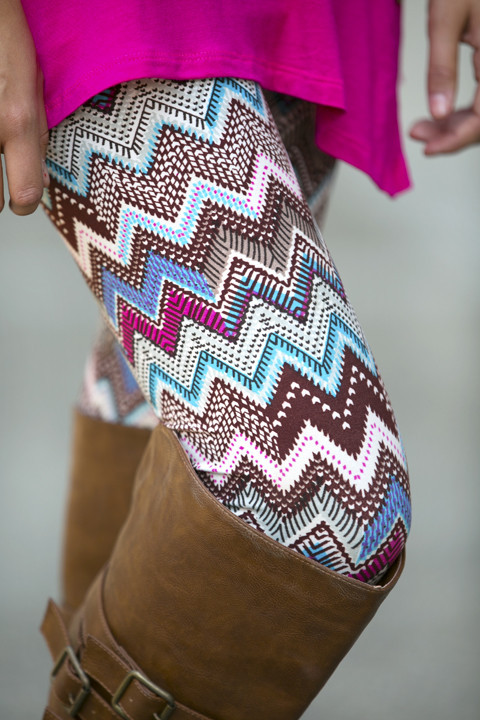 These are a lot of fun. Especially if you like to be expressive when it comes to your outfits. Plus, leggings are something that you can mix-n-match with your wardrobe all year long.
8. Striped long sleeve top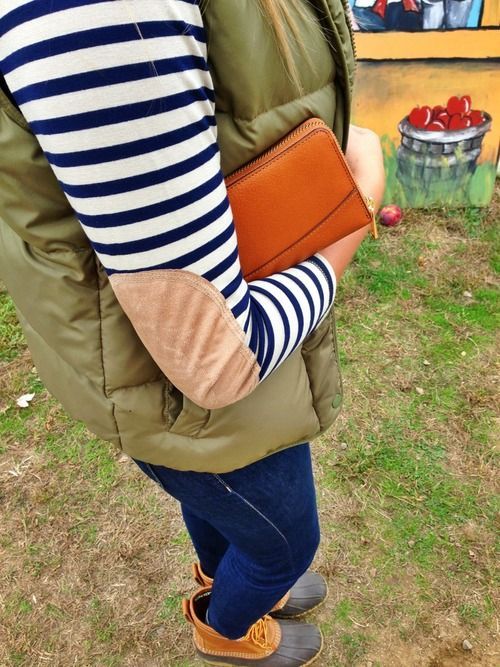 Fall and winter are all about layering fashion. You can have so much fun with a long sleeve striped cotton shirt like this one.
9. Chevron top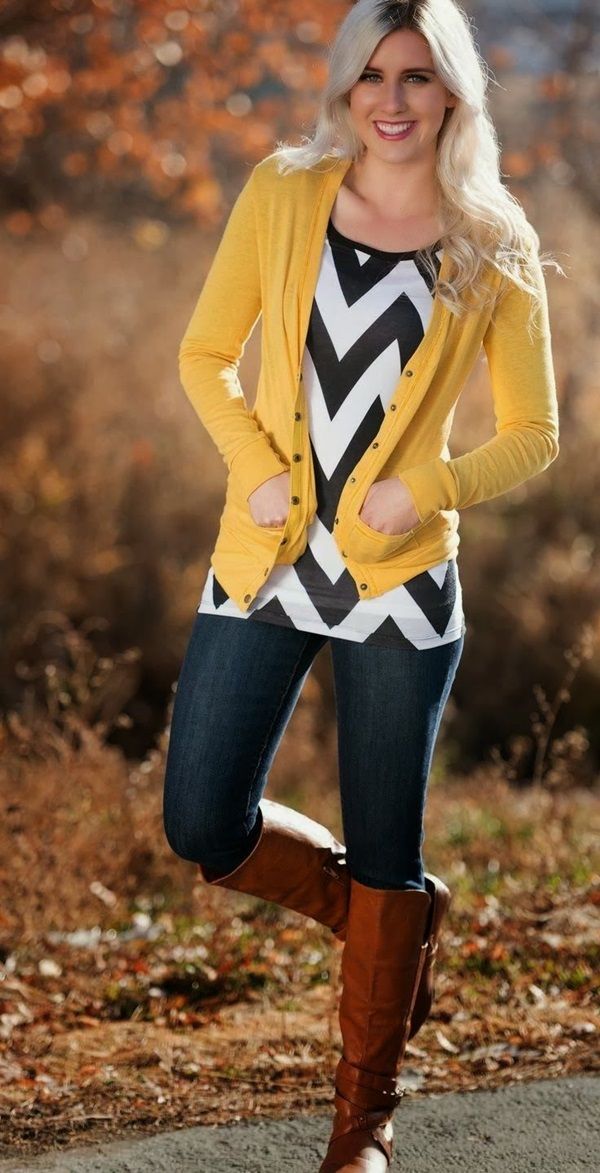 Same goes for a chevron top. Our fashion tip: With chevron, avoid mixing a ton of patterns. Instead, go big and bold when it comes to incorporating different colors.
10. Striped cardigan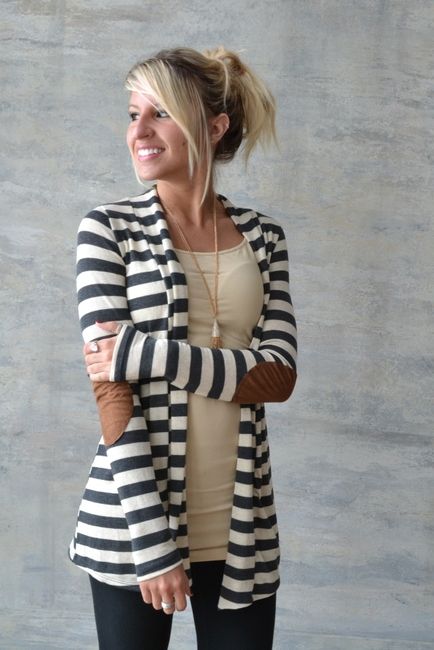 Every gal needs a cardigan. You'll receive all sorts of compliments if it's striped. (And even more if it comes with leather elbow patches like this one!)
11. Chevron dress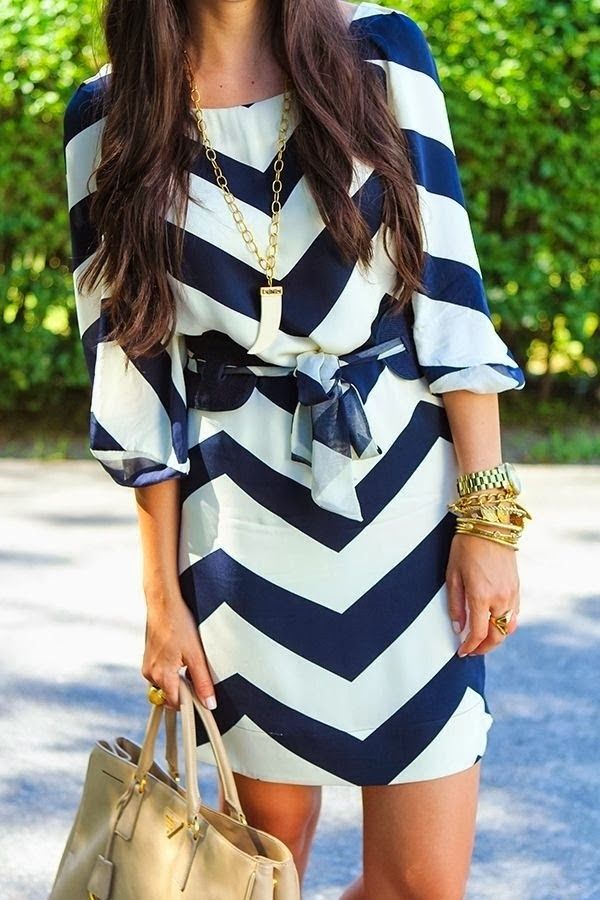 A chevron dress is perfect for work. It's also perfect for a date after work. It has a way of being alluring without beint too overt about it.
12. Striped bandage dress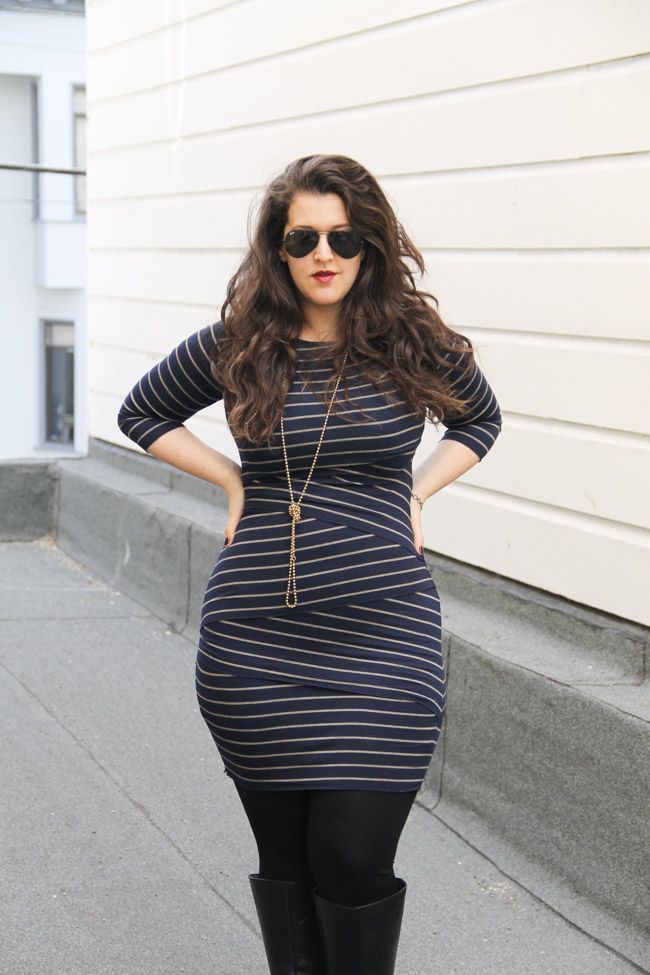 What we so appreciate about this striped bandage dress is that it sends out a PSA (Public Service Announcement) to all of the curvy women that stripes are certainly nothing to be afraid of! Do you, girl!!!
13. Chevron pencil skirt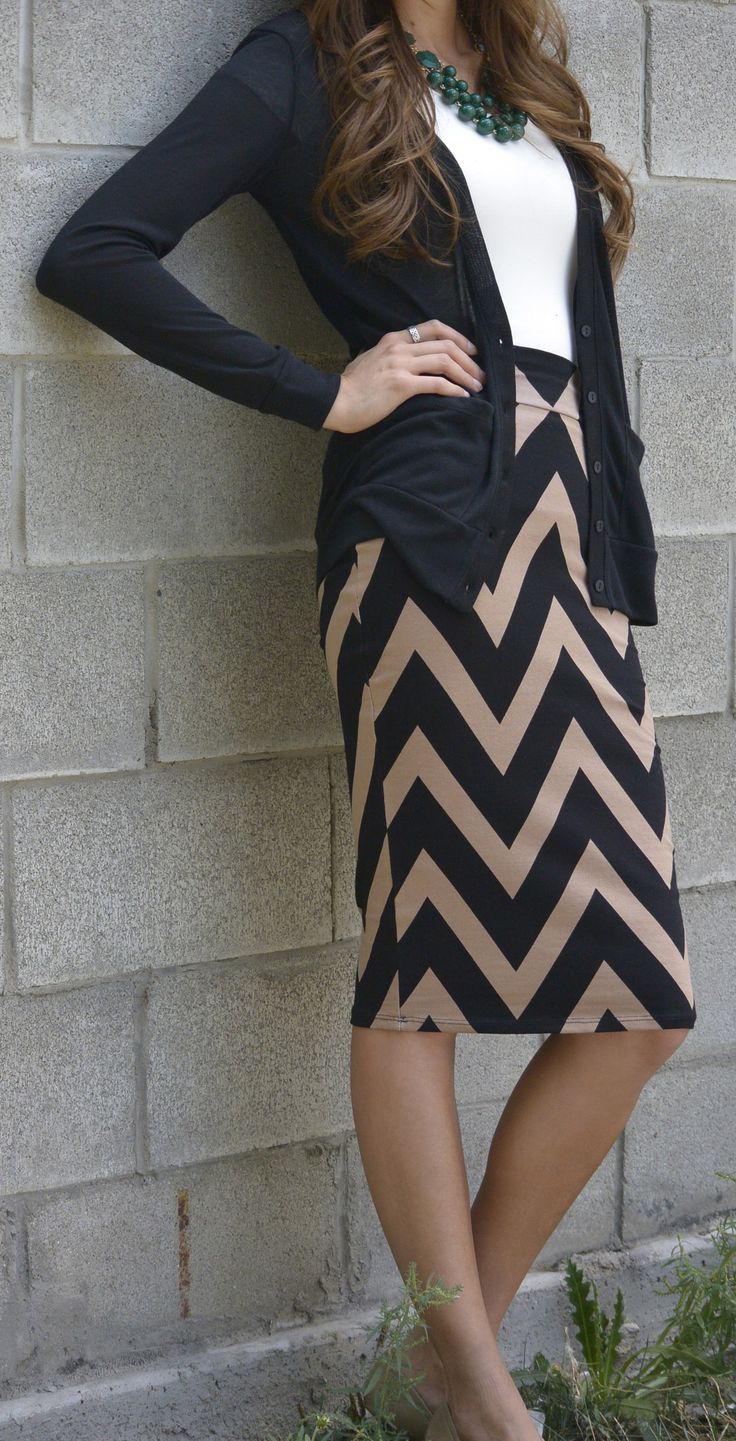 Pencil skirts don't have to be solid or boring. This proves our point perfectly.
14. Stripes with plaid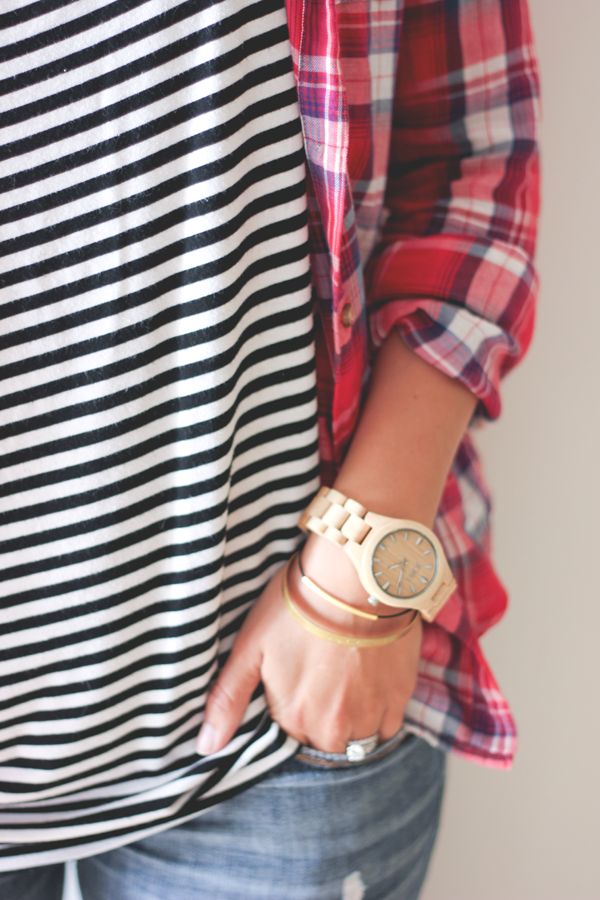 Although we recommend that you focus on different colors when it comes to chevron prints, we're all for you having a ball when it comes to mixing stripes with other prints and patterns. Take plaid, for example…
15. Chevron purse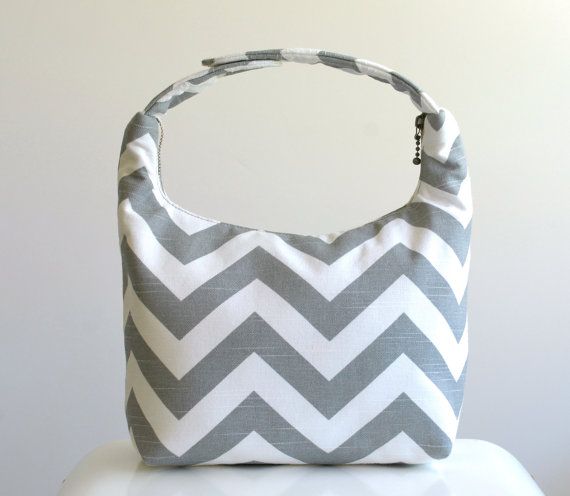 Need a new purse? Why not a chevron print one?
16. Striped nails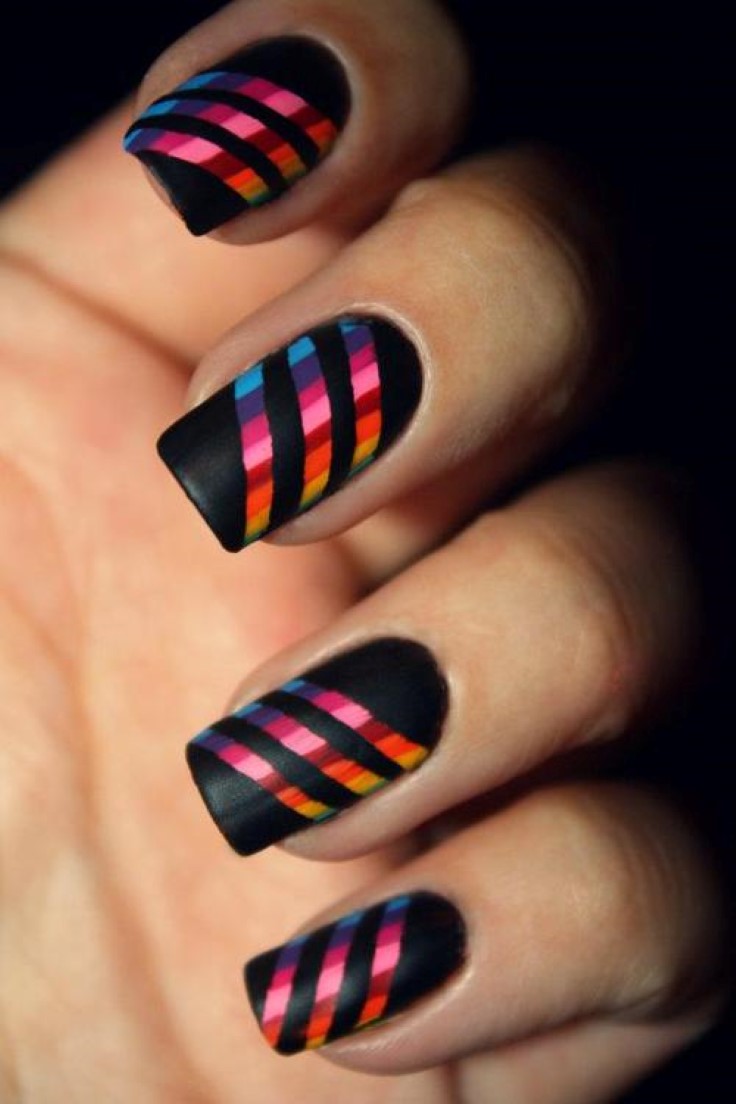 Tired of red nails or getting a French manicure? You'll have all kinds of people staring at your hands (in a good way) if you decide to get a set of striped nails. Find more nail ideas here on stylesweekly.com
17. Chevron nails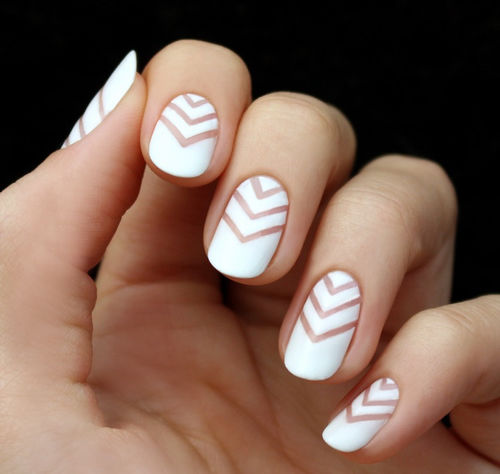 Or, you can take an even more radical route and get some chevron ones. (Make sure to include the negative space.)
18. Striped midi dress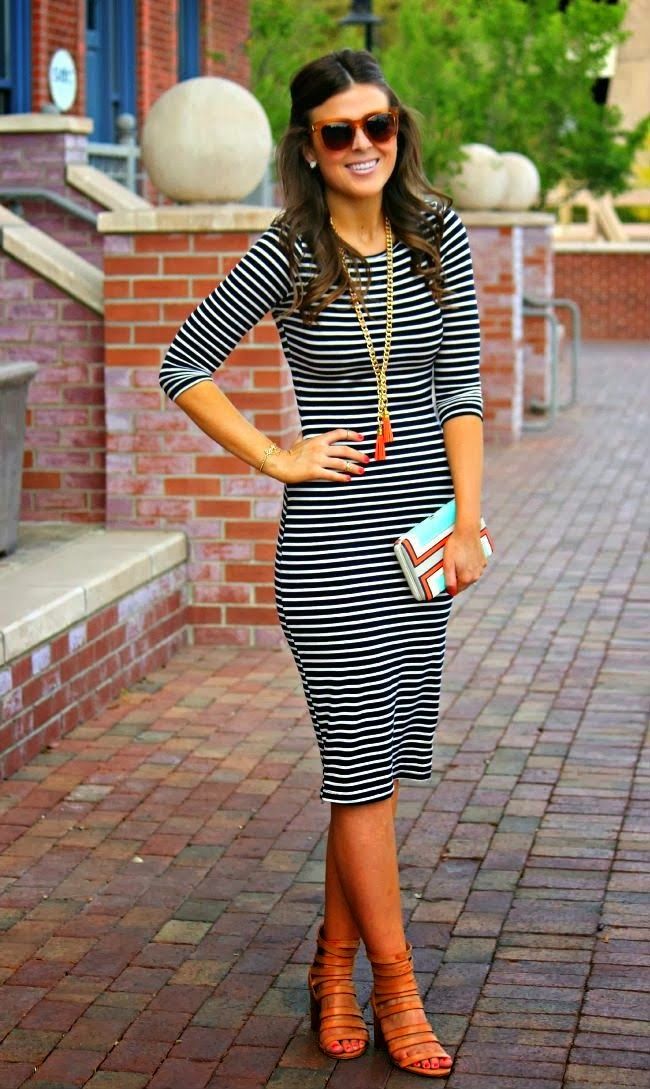 Midi dresses are a comfortable way to look feminine. And if you have an athletic build, the stripes can give you a bit of a "curve".
19. Chevron fingerless gloves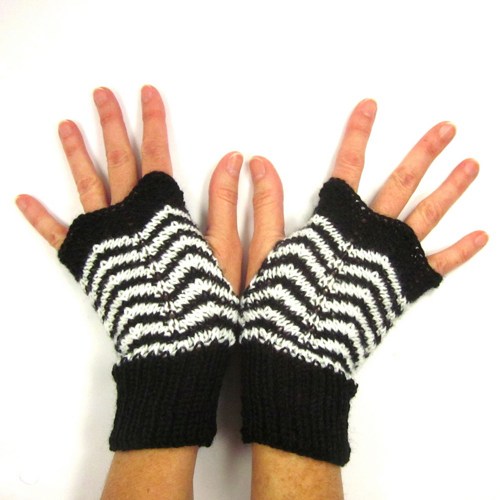 Winter's coming. So of course we had to add some gloves into the mix!
20. Striped long sleeve button down shirt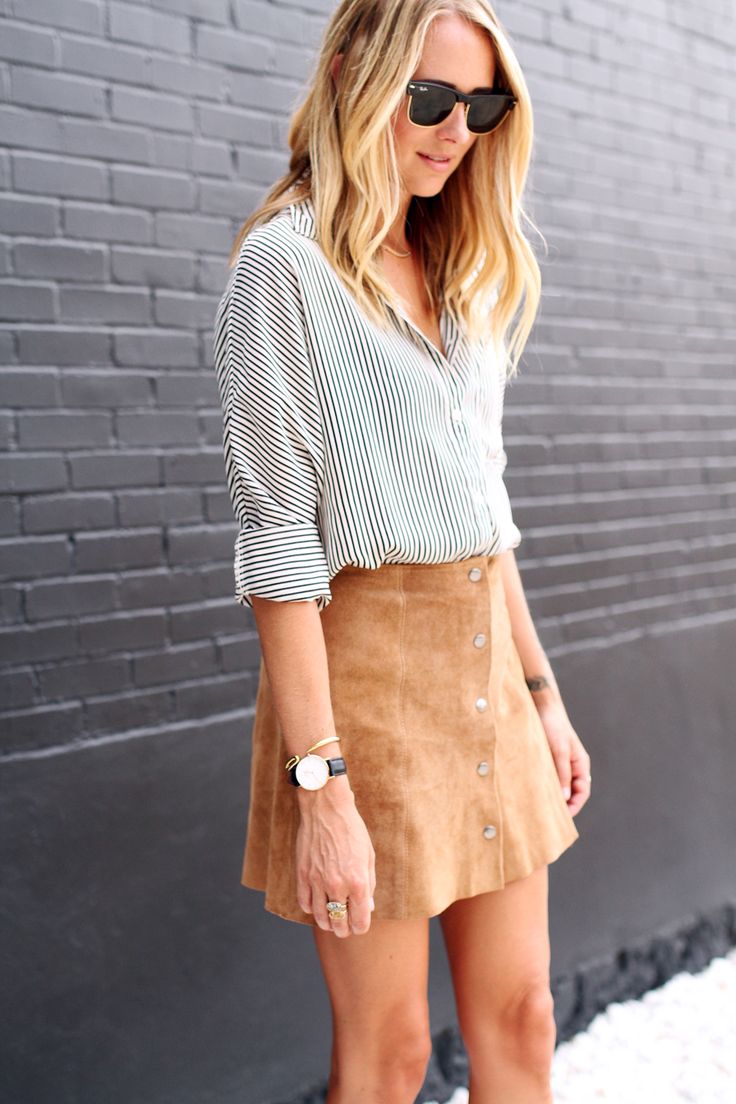 A striped long sleeve button down shirt is a classic staple to any woman's wardrobe.
21. Chevron high-heeled boots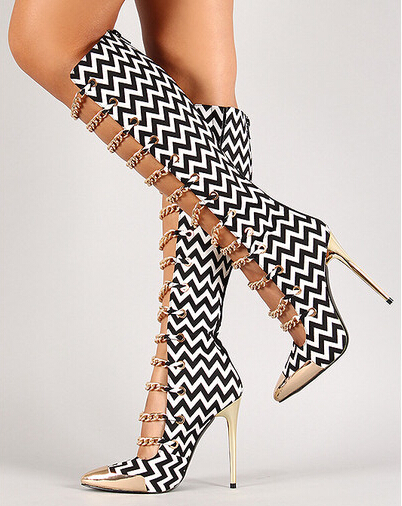 It's bold. It's daring. It's sexy as we don't know what. You won't be able to wear them everyday…oh, but on the days that you do…whew!
22. Striped coat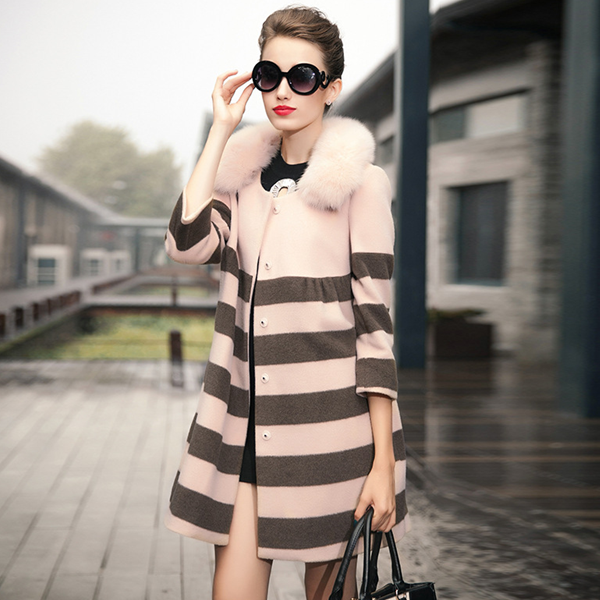 Winter calls for coats. More than one if you can afford it. A striped one would certainly be a nice and welcome addition to your collection.