1.Sarah Wavy Hairstyle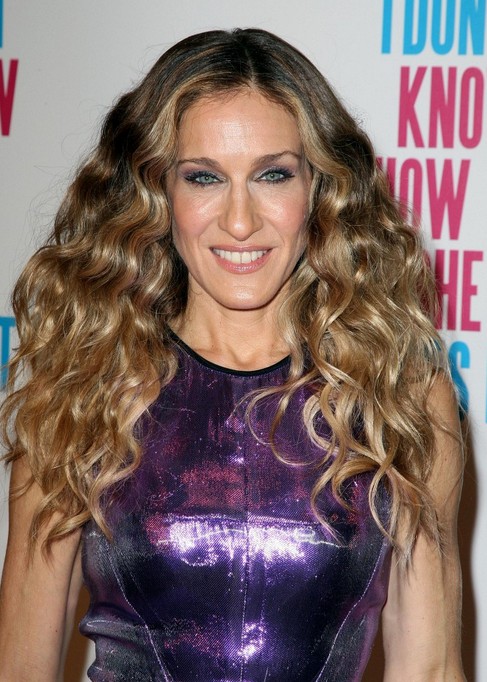 Wow! Sarah Jessica Parker wears her trademark long wavy hair with tons of added volume to create a super big style that has absolutely loads of impact. This is certainly a huge statement, and it adds loads of width to Sarah Jessica Parker's face, helping make a longer face look rounder. The hair itself is perfectly styled with silky smooth roots in a slight side parting, and perfectly formed waves that are defined, smooth and glossy – not easy to achieve when you have this much hair to work with!
2. Sarah Long Hairstyles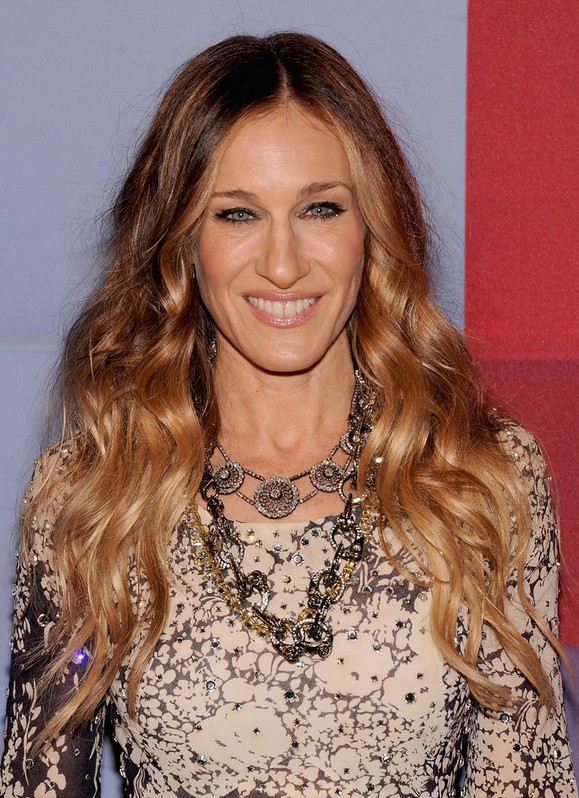 This is a great twist on Sarah Jessica Parker's usual style, with her trademark long wavy hair given a colour makeover to brighten and lift the colour. The roots are a dark blonde and medium warm brown mix and this colour is gently graduated to a mid blonde tone and then a brighter honey blonde at the ends. The graduated colour look is a big trend and Sarah Jessica Parker wears it really well – the sexy tousled waves make the colour look so even, for a gentle feminine look with lots of impact.
3. Sarah Jessica Parker Ombre Hair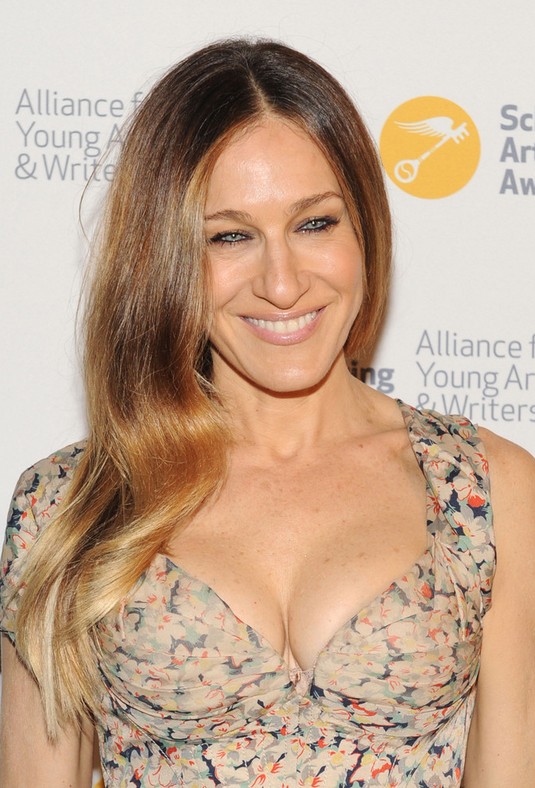 Ombre highlights lift Sarah Jessica Parker's medium brown and dark blonde colour. Warm honey blondes and just a touch of coppery tones at the ends of the hair make this a style that is right on trend and very flattering to SJP's complexion. To create shape, the hair has been styled with a big perfect wave at one side, really adding movement and fun to the look. The wavy shape really shows off those ombre highlights to perfection.
4.Sarah Jessica Parker Hairstyles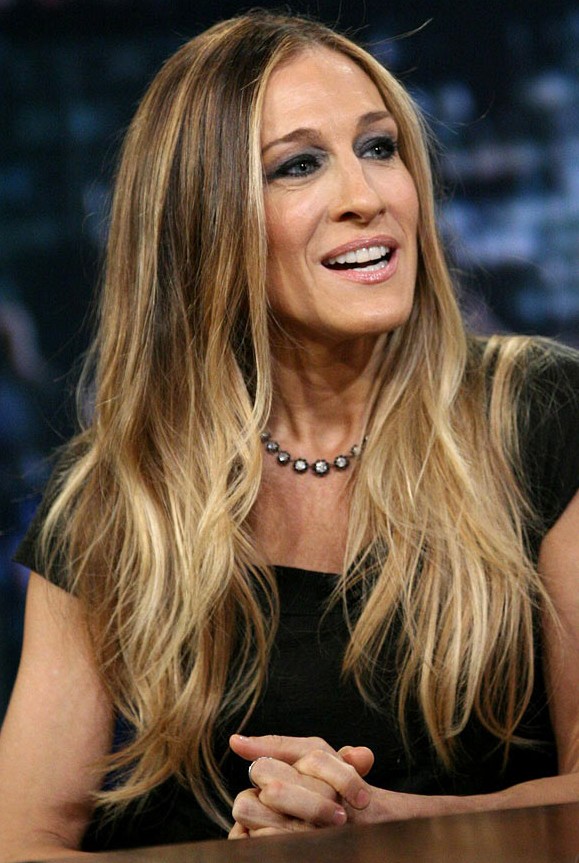 This is a fantastic look for long hair; both the shape and the colour are fantastic , and really well matched to Sarah Jessica Parker's longer face and prominent features. Her long hair is parted in the centre of her head and allowed to fall freely, with the lengths styled in loose, sexy waves. The palette of colours used really gives this style the wow factor – warm brown shades peek through a wide range of blonde tones, from darkest blonde to warm golden colours, followed by those sun kissed beachy highlights at the end, which add bright straw blonde shades to the mix.
5. Sarah Hairstyle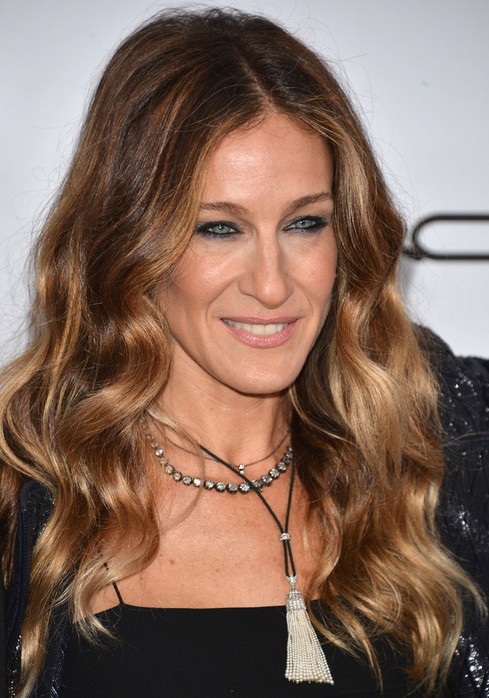 This is a look that Sarah Jessica Parker returns to again and again, and no wonder – it's a great look for her face shape; lots of volume and body is created by big loose curls and means that this hairstyle adds width to a long face and frames it really well. The colour is very warm, great for her medium skin tone; darkest blonde tones are lifted by fresh, golden blonde shades, and these lighter areas really help to define those gorgeous long waves. A simple centre parting ensures the hair falls evenly at both sides of the face.