1. Nicole Kidman Medium Straight: Women Hairstyles for Straight Hair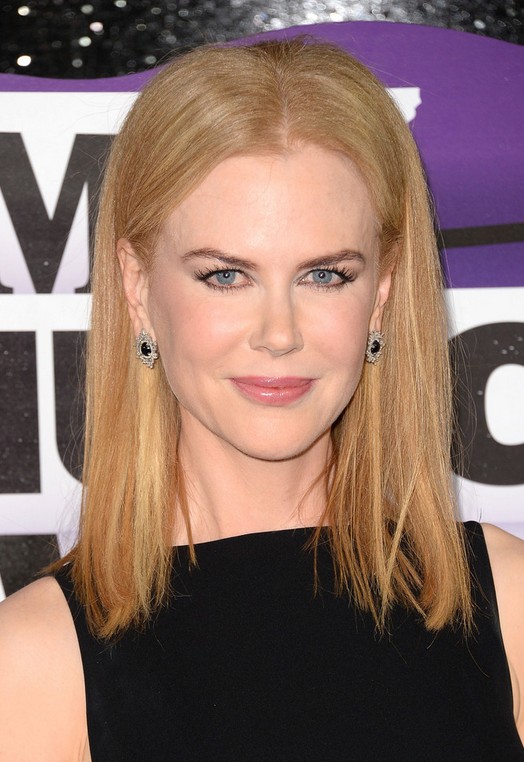 This medium length style creates a strong heart shape that once noticed, it is hard to see anything else. The shape comes from the way the hair has been styled on top of the head, with a centre parting and then volume creating a bumpy shape. This is emphasised by the way the front sections of the hair are tucked behind the actress' ears. The shape creates rather an odd look, but the straight lengths work well. The colour is a warm blonde that looks natural but a little washed out. This isn't the most flattering look for Nicole Kidman.
2. Nicole Kidman Fishtail Plait: Loose Side Braided Hairstyle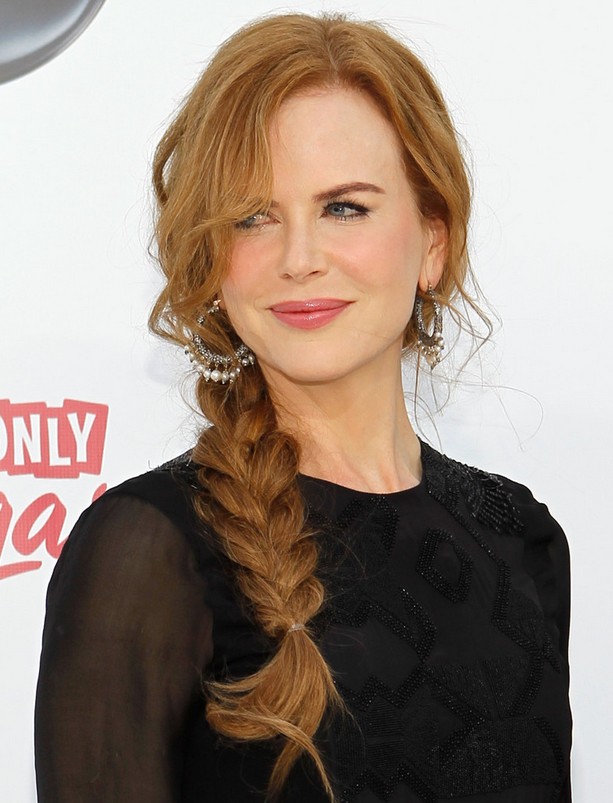 This is a truly stunning fishtail braid that is the focal point of a very flattering style. Nicole Kidman's long thick hair is styled with the on-trend and popular fishtail plait, braided in chunky sections and pulled to the side so it can fall over the shoulder. A side parting with a long loose side sweep styled in soft waves provides a very pretty detail to the side of the face while loose strands keep the look casual. The warm auburn-blonde colour is great against Nicole's fair skin tone.
3. Nicole Kidman Curly Wavy Hairstyles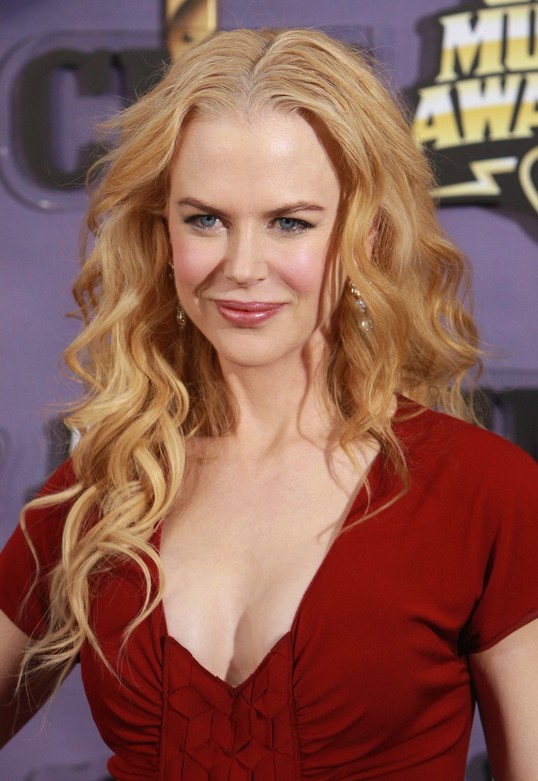 With her super long hair separated in a centre parting, Nicole Kidman wears her blonde locks in a series of very defined spiral curls that fall naturally over the shoulder and down her back. The style creates a bold look that is full of impact. There is so much volume packed into this style! The colour is a warm strawberry blonde that lifts Nicole's dewy skin tone and looks great with her rich dark pink lipstick shade! This is a big, bouncy hairstyle that adds width to a long face, to create a rounded look.
4. Back View of Nicole Kidman Updo: Messy Braids Updos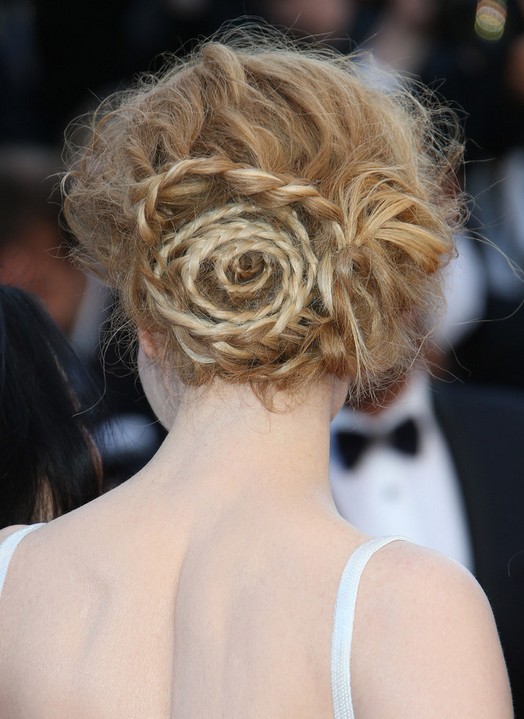 This incredible updo is a one of a kind style that incorporates a number of fine, delicate braids that have been woven into an intricate spiral design. The ends of the hair are a straw blonde which stands out against the strawberry blonde all-over colour, creating even more interest and detail to this style. The overall look is wispy and tousled, with lots of loose strands and twists creating an ethereal beauty that is just stunning.