Ask any relationship expert or marriage counselor and they will tell you that one of the keys to having a long and healthy relationship with your significant other is to get in plenty of quality time.
Unfortunately, sometimes conflicts in schedules or limited incomes make it difficult to whisk each other away to another city or to go on a cruise. That doesn't mean you still can't spend some romantic time together, though.
All you need to do is plan a staycation. And just what is that exactly? It's a vacation that you plan—at home.
If the thought of that doesn't really sound all that appealing or romantic, hear us out. With a few dollars and a bit of time and innovation, you'll be surprised by how much you can enjoy each other—from the comfort of your own house (and city).
Turn off all technology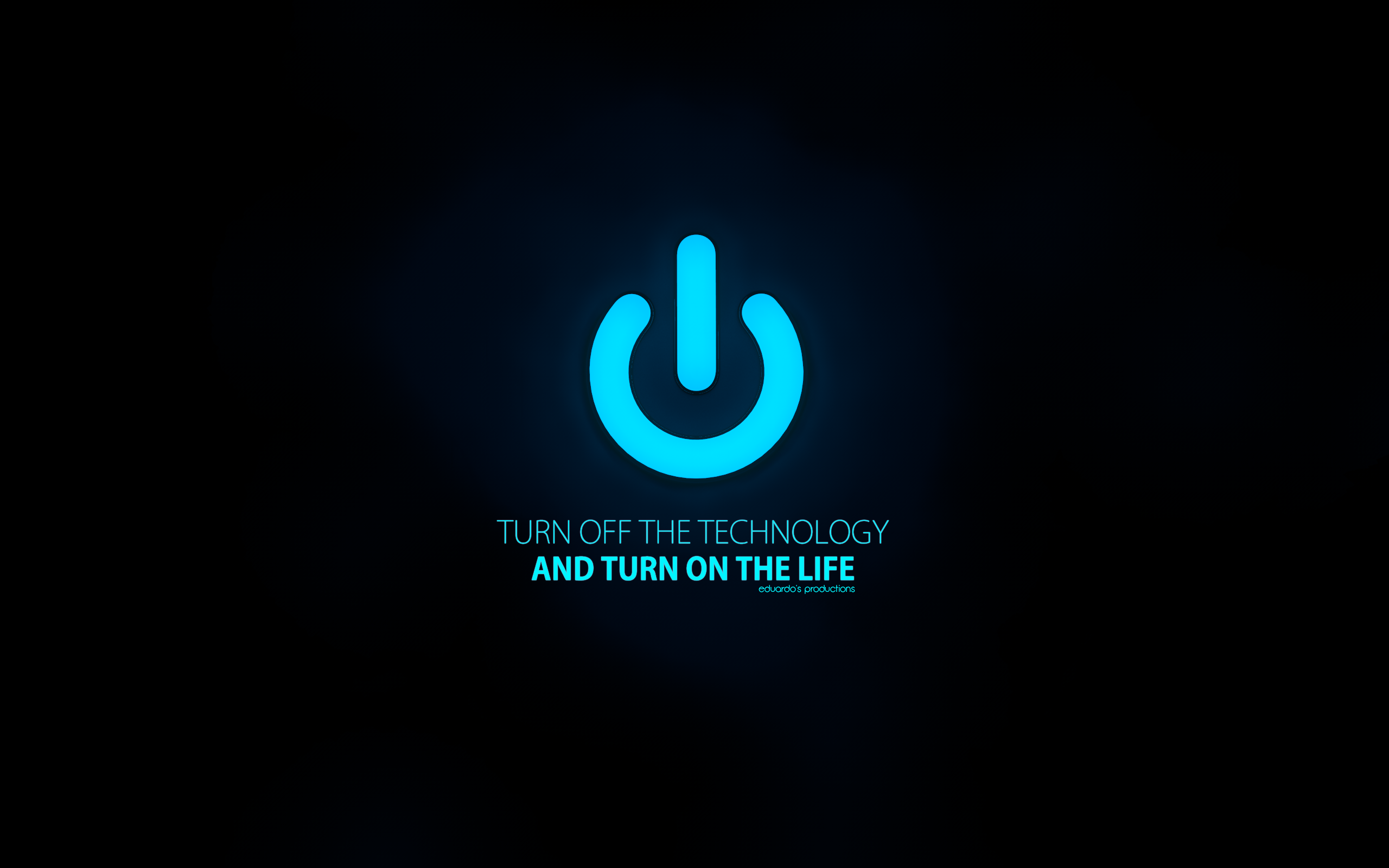 OK, first things first and this tip is totally free of charge. Before doing anything, plan to turn off all of your electronic devices. The only exception is if you have children. If that's the case, leave one of your phones on vibrate so that the people watching them can reach you. Otherwise, anything that requires a plug and outlet can wait—until your staycation is over.
Throw some rose petals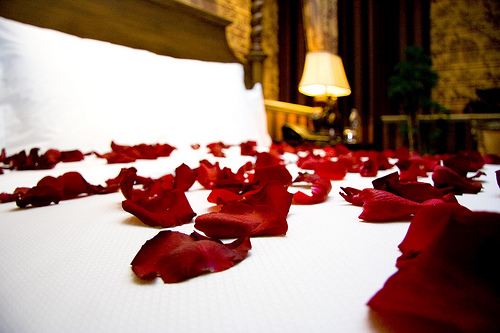 Rose petals can help to set the mood whether you throw them all over your bedding or use them as a trail from one room to another. Most grocery stores sell them in a clear box in the floral department. Or, you can purchase some roses on sale and pull the petals off yourself.
Get some sexy lingerie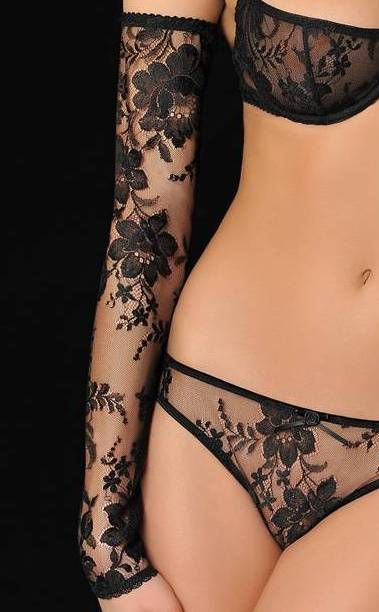 If there were ever a time to get some new sexy lingerie, it would be right now. Get a lace or sheer set for you and some silk or satin boxers for your man too.
Hang lights from your bedroom ceiling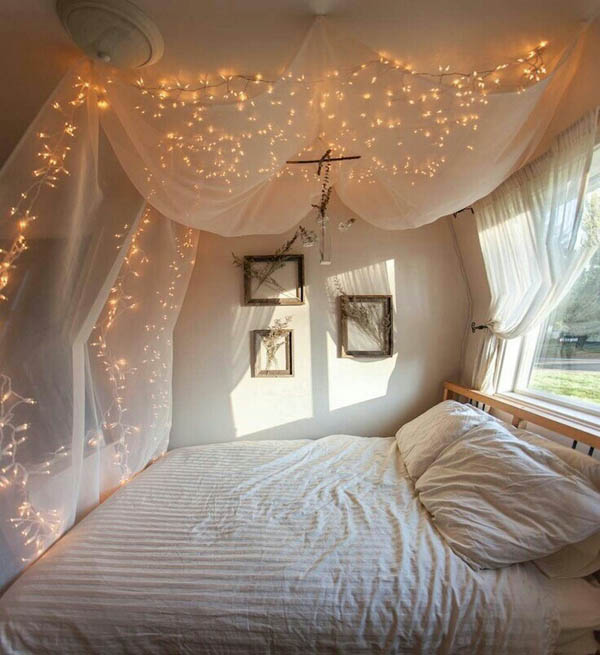 Ambiance. It's one of the best things about going out of town and staying in a hotel, resort or bed and breakfast. One way to create it in your own bedroom is to get some new sheets (you can find some at great prices at stores like Target or even Walmart) and to string some of your Christmas lights from the ceiling down to the floor. (Just make sure that you set them to a timer or turn them off before heading out the next day.)
Make your own bath products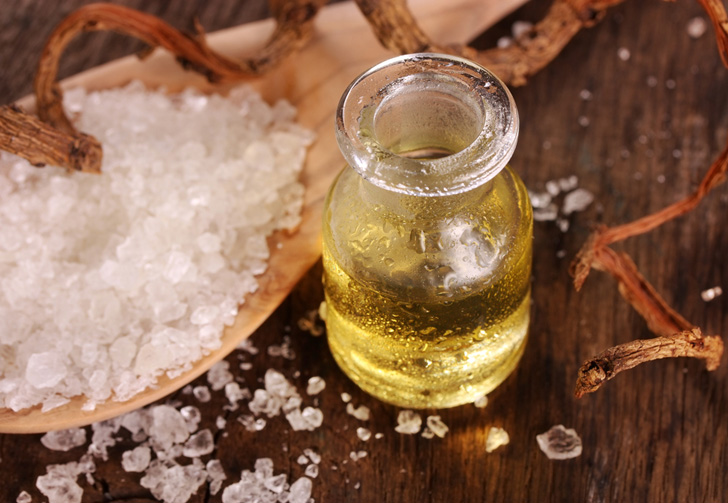 You should definitely plan to spend a lot of time in the shower or bathtub together. If you want some fragrant bath products, make them yourself.  You can get all types of scrumptious recipes here.
Do your own body massages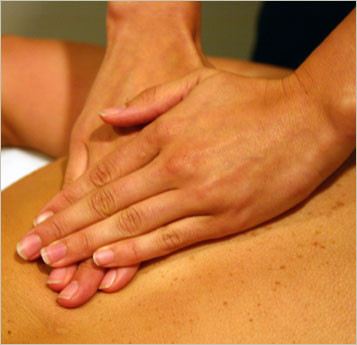 Another reason why staycations can be so beneficial is it can help you to disconnect from your daily hustle and bustle so that you can do a bit of resting and relaxing. And while you're chilling out, how about giving each other a massage? It improves blood circulation, it reduces stress and improves sex and sleep (following the sex).
Write love Post-Its for the house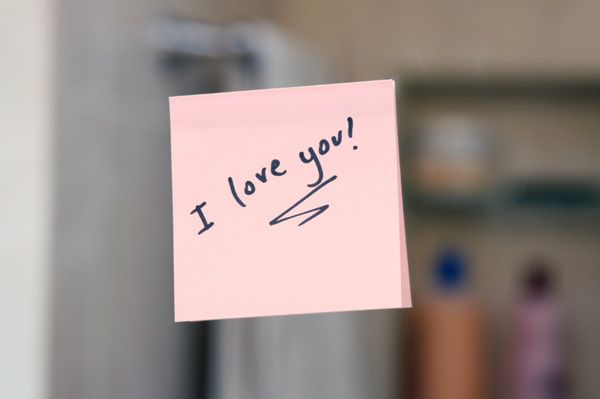 If you can't remember the last time that you got your sweetie a card (other than for a birthday or anniversary), try a different kind of approach. Get out a stack of Post-It notes and write some sweet and sentimental messages on each one. Then place them strategically throughout the house. In usual and unusual places.
Hire a chef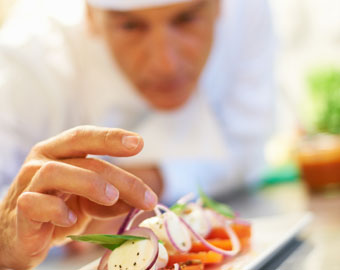 Just because you're planning to stay at home, that doesn't mean that you can't be pampered a bit, even in the kitchen. That said, take out a night and hire a chef. For tips on how to hire a personal one in your area, go here.
Cook together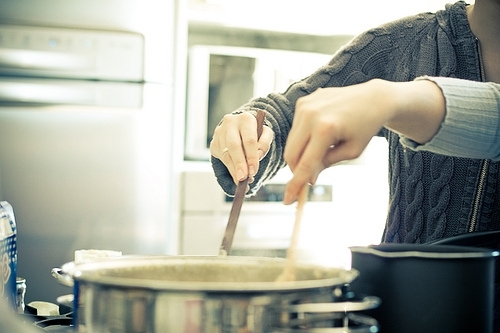 Or you can always cook together. It's one of the most productive ways to spend quality time together.
Make some edible body butter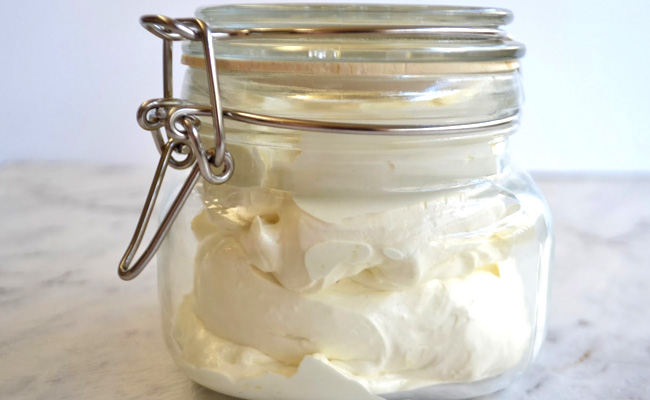 After you bathe, you're going to need to moisturize your skin. Nothing gets the body smooth or revs up the libido quite like some edible body butter. As a bonus, it's pretty easy to make. You can get a tasty recipe (17 varieties total) here.
Have an indoor picnic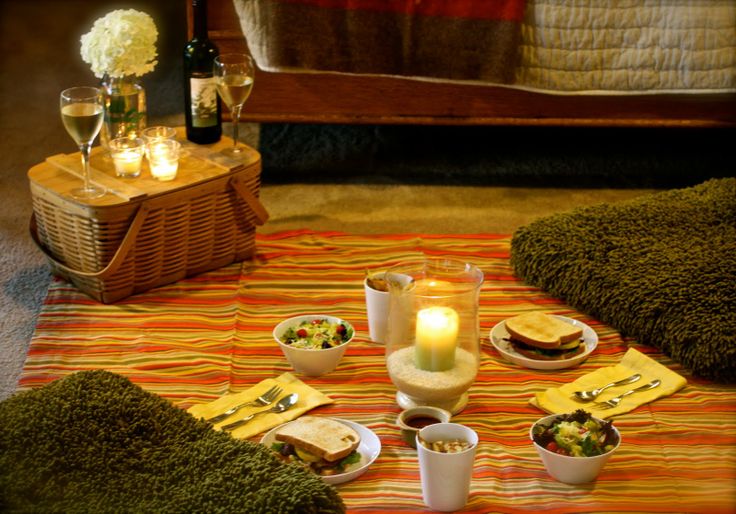 Whether it's warm or freezing outside, create an indoor picnic. A blanket, some candles and a little wine can make a simple meal truly special.
Pull out the toasting glasses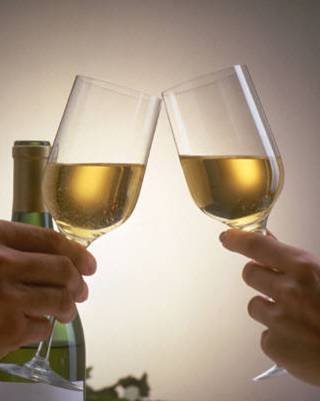 And while you're dining, put out a couple of toasting glasses. Toast to the love that the both of your share and the brilliance that came with creating your staycation.
Serve up some chocolate-covered strawberries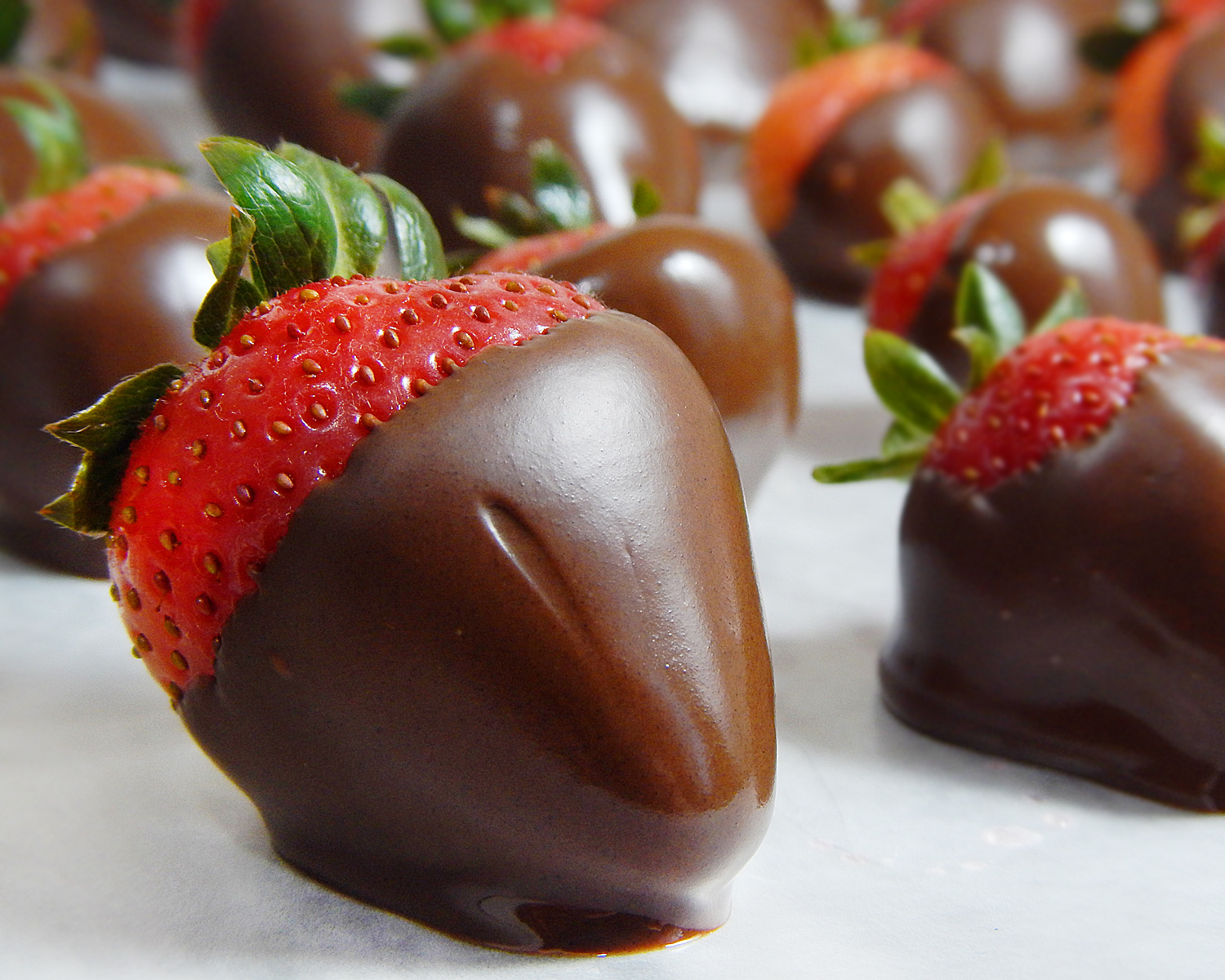 Nothing says "romance" quite like some chocolate-covered strawberries. If you don't have time to make some yourself, Dole now sells them and they're under 100 calories per serving. You can usually find them in the frozen fruit section of your grocery store.
Buy some bathrobes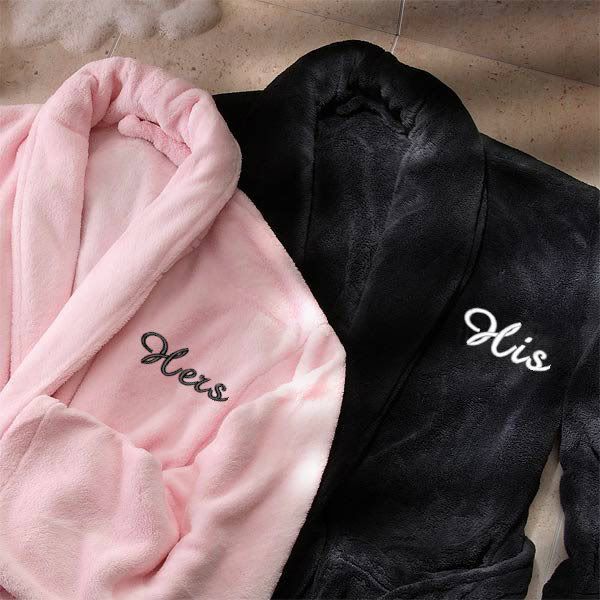 Why worry about putting on clothing? Naked is just fine but if there is a bit of a chill in the air, invest in some matching bathrobes. They are something that you'll be able to use over and over again.
Load up on candles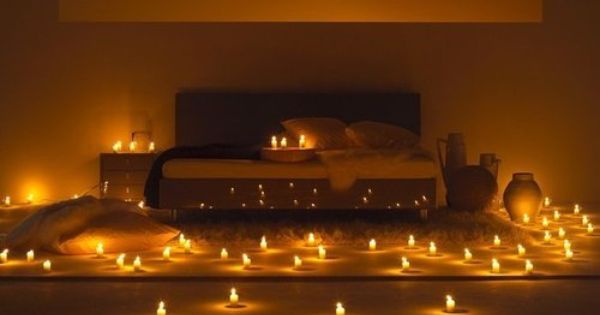 Candles. A cheap way to make any setting beyond sexy. Tealight ones are some of the safest. Plus, they tend to create a really soft-lit atmosphere.
'Spice up' your bathroom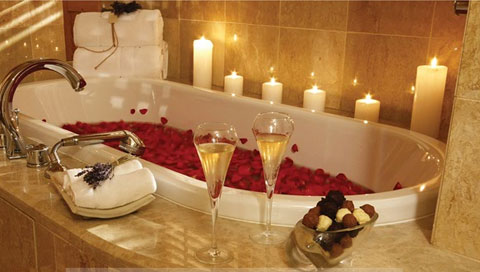 You definitely should take (at least) on bath together. Add some candles, put in some rose petals and play some of your favorite love songs. It'll be sure to set the mood.
Create a back deck oasis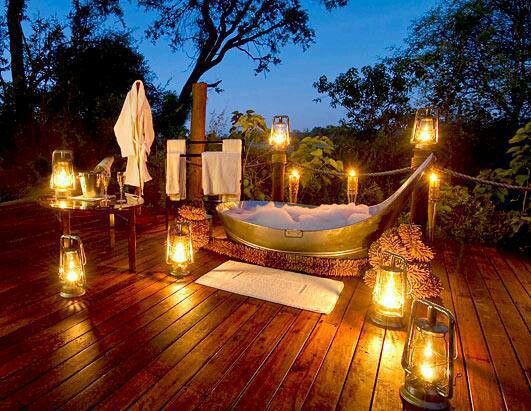 If your staycation is going to be while the weather is warm, do a bit of decorating on your back deck too. That way you can cozy up underneath the stars or maybe even spend the night back there.
Download some travel apps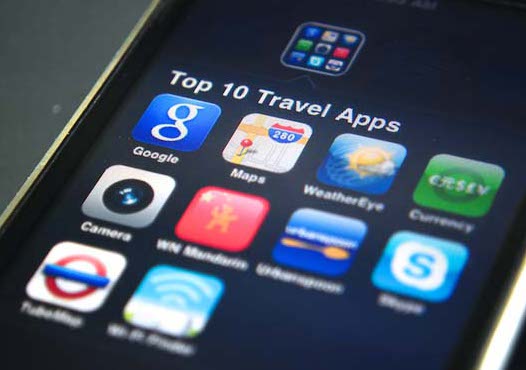 OK, we know that we said you should go "app free" but here's one exception: If you've never seen some of the famous landmarks in your own city (and a lot of people haven't), use your staycation as an opportunity to do just that. You can download some travel apps to lead you to some of the best places to be a tourist in your hometown.
Hire an Uber driver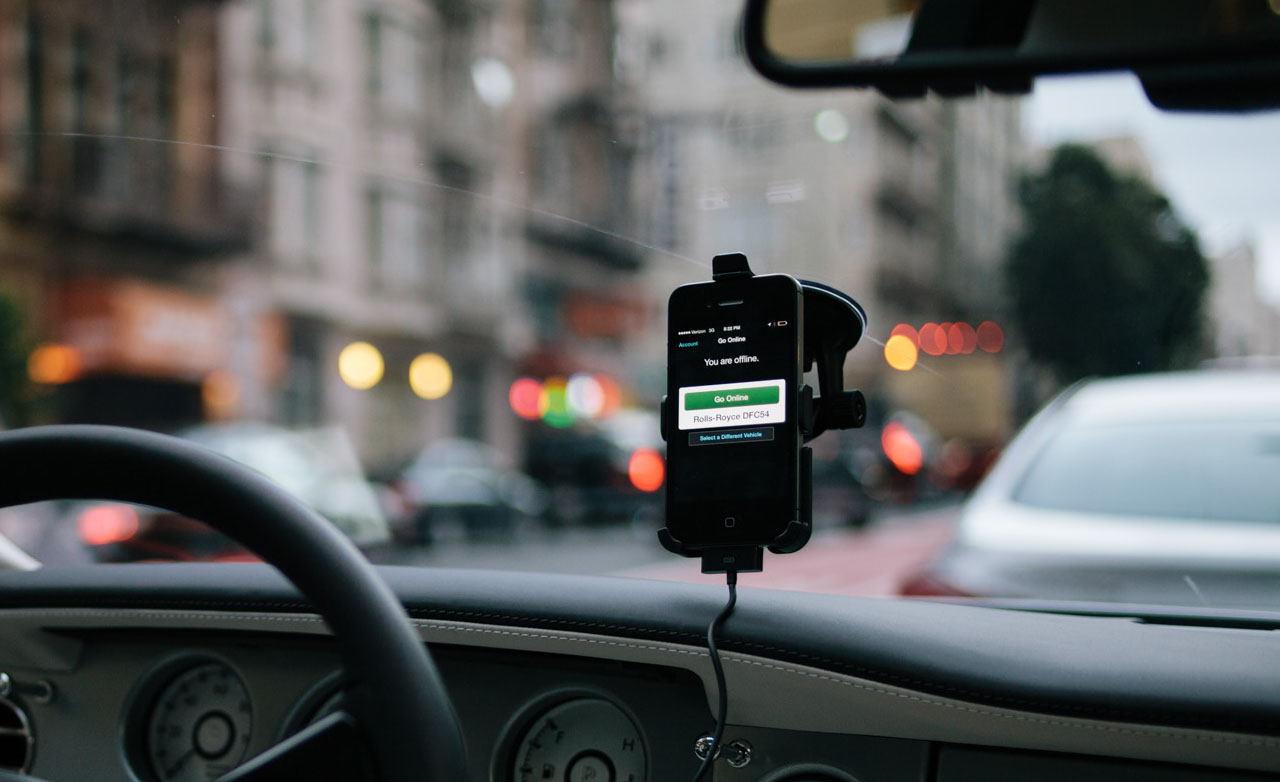 Don't want to drive? Take a taxi. Or better yet, hire an Uber driver. You can read more about how to do so here.
Spend the night in a hotel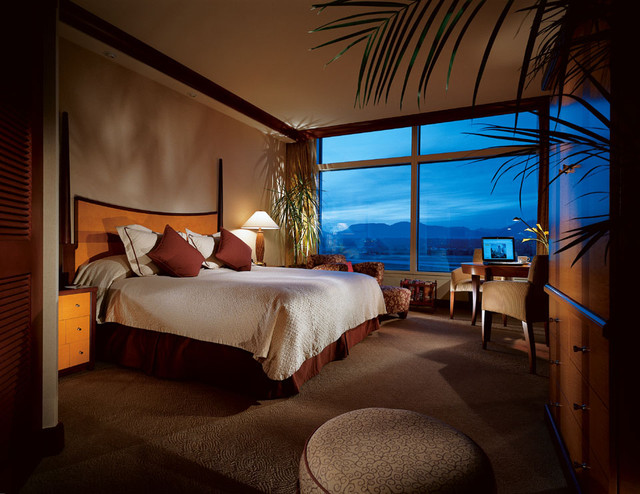 If you do have a few dollars to spare, nothing says "really hot sex" quite like spending the night in a hotel room. So, towards the end of your staycation, find a really nice one in your city. It's a sexy way to bring your vacation-at-home to a perfect and totally fulfilling end.