Fashion Divas! This is one of our greatest DIY crafty collections ever. You know those old, worn, dirty sneakers hiding at the back of the closet? You know – the ones that are too comfortable to throw away but too shabby to really enjoy? We have the perfect solution for you.
Dig out any old sneakers lurking back there (and check under the bed!) and wash them. Don't worry if they are faded or stained, as long as they are cleaned up they are ready for their major makeover. We are going to show you how to take those sneakers from drab to fab using these amazing tutorials that guarantee fresh and funky footwear that you will feel proud to own.
DIY Sneakers Ideas for Teenagers /Via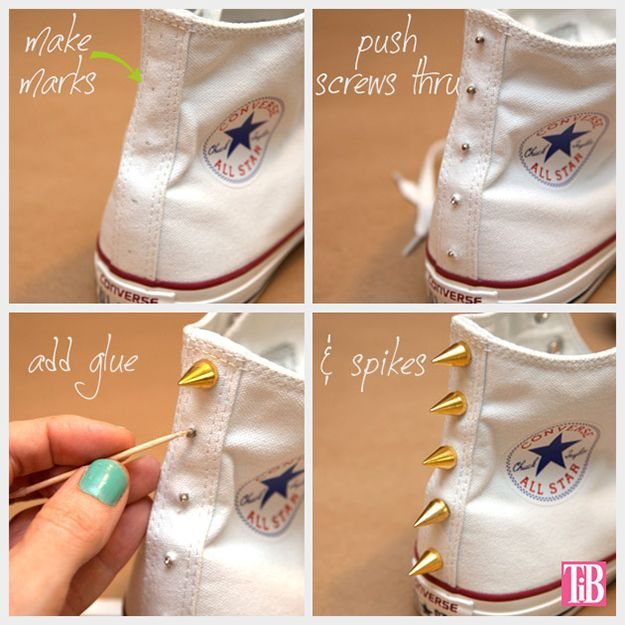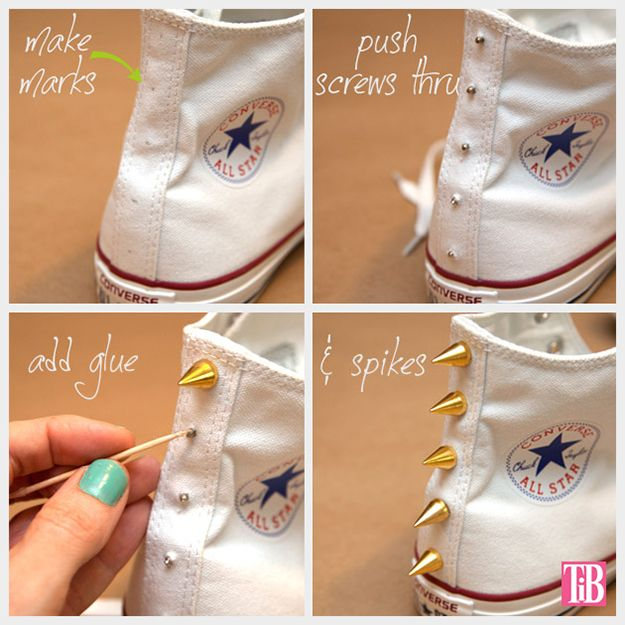 Don't throw old sneakers away, and get your friends to hold onto their too! In fact once you have browsed these design ideas, you will be positively looking for old sneakers to get creative with. Don't worry about technical expertise either – the gallery has something for everyone. From adding studs or spikes to simply painting up a pair of old shoes to give them a super-fast super-easy makeover, there is a project here to suit you. Glitter-lovers, there's a project here for you too! We love how easy it is to make over a pair of comfortable sneakers for a fashion-friendly look that is so easy to achieve. Don't just take our word for it, come up with some of your own unique patterns and get busy making your own shoes – go for girly and gorgeous or opt for edgy and wild – whatever your current look, you can find a technique here to help you create it.
DIY Studded Sneakers /Via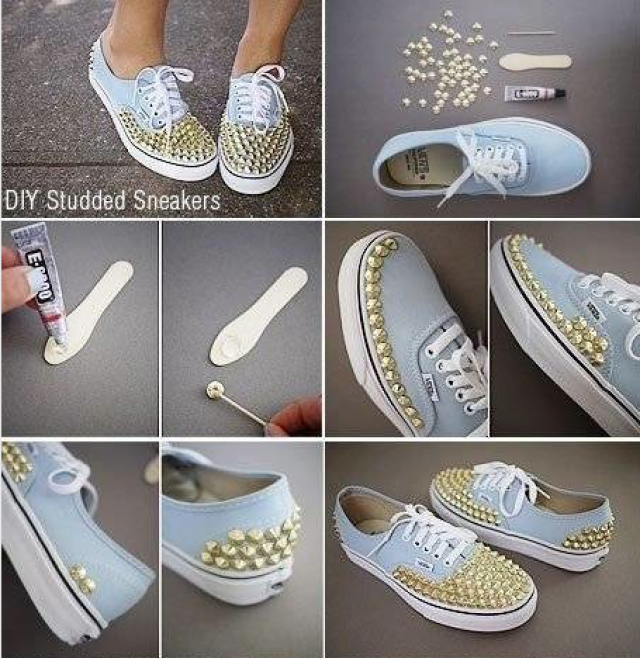 If you have a passion for footwear and enjoyed this gallery, check out our other galleries where we look at more tutorials on how to update other shoes, from heels to pumps. We are dedicated to bring you the very best in fun, fashionable DIY. Enjoy!
DIY Sneakers – From Plain White to Neon Orange in 3 Steps /Via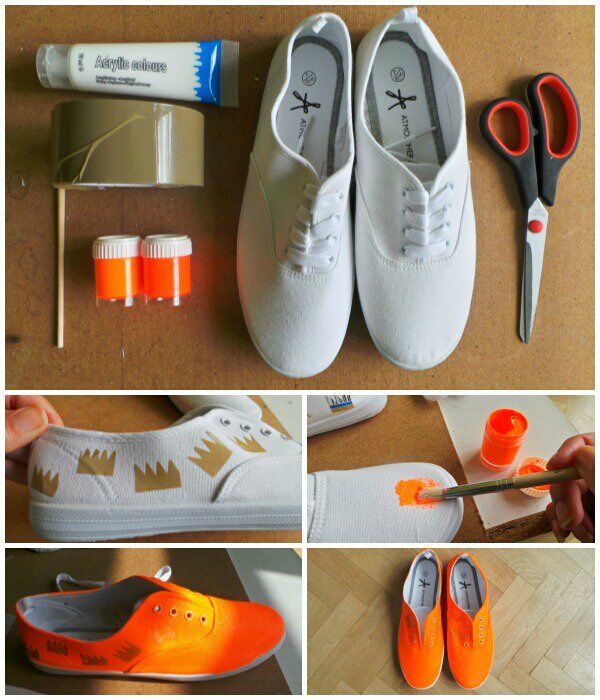 DIY Zebra Sneakers /Via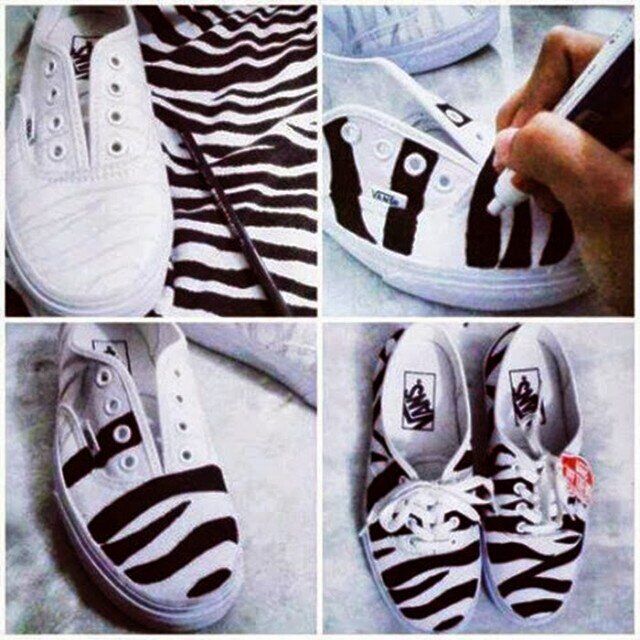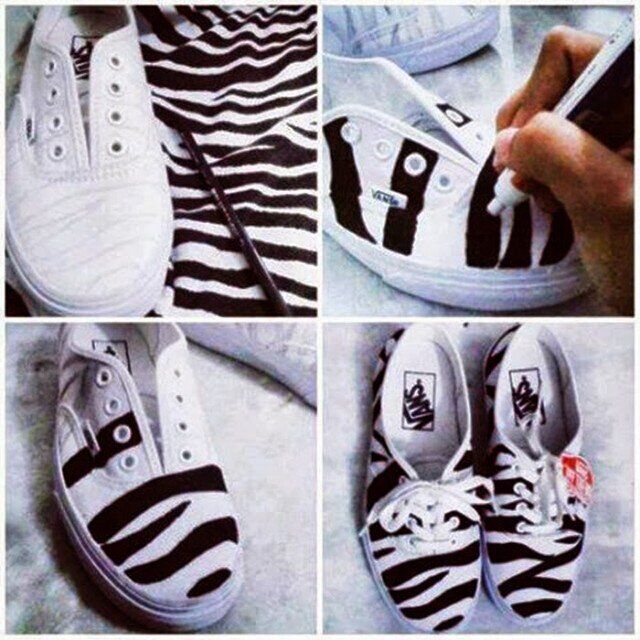 DIY Fashion Sneakers /Via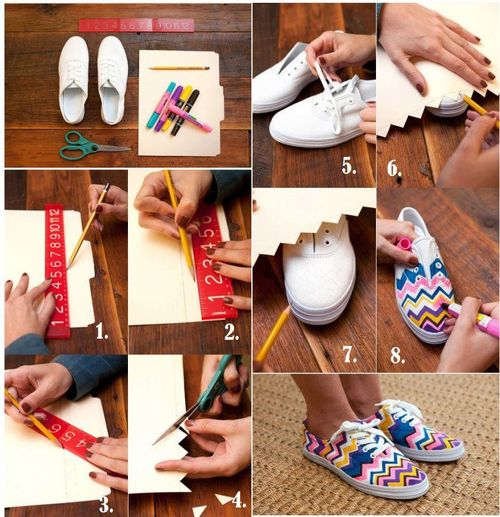 DIY Printed Sneakers /Via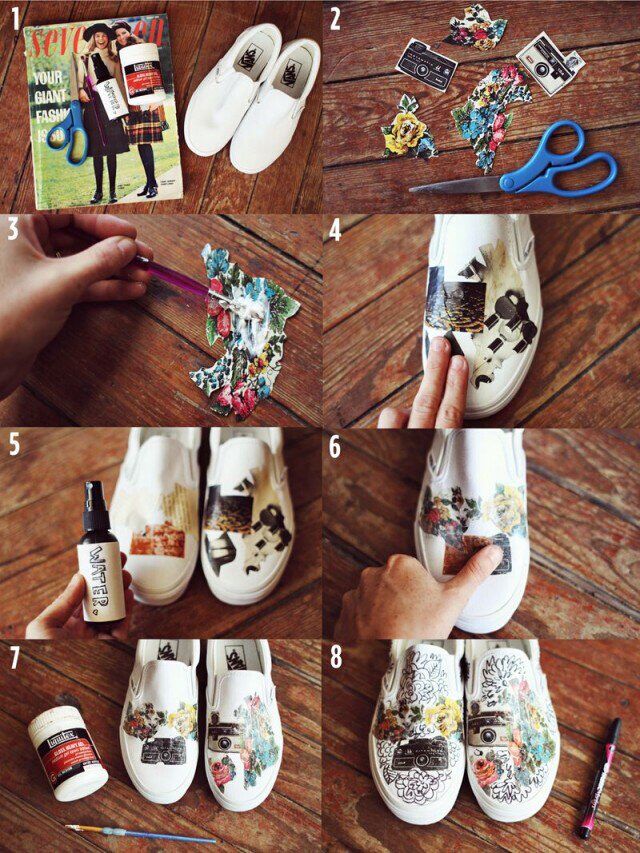 DIY Lace Sneakers /Via

DIY Galaxy Sneakers /Via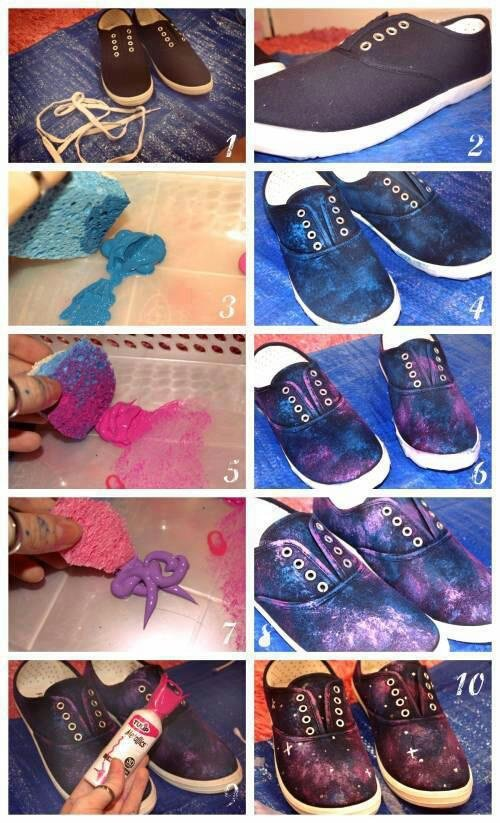 DIY Glitter Sneakers /Via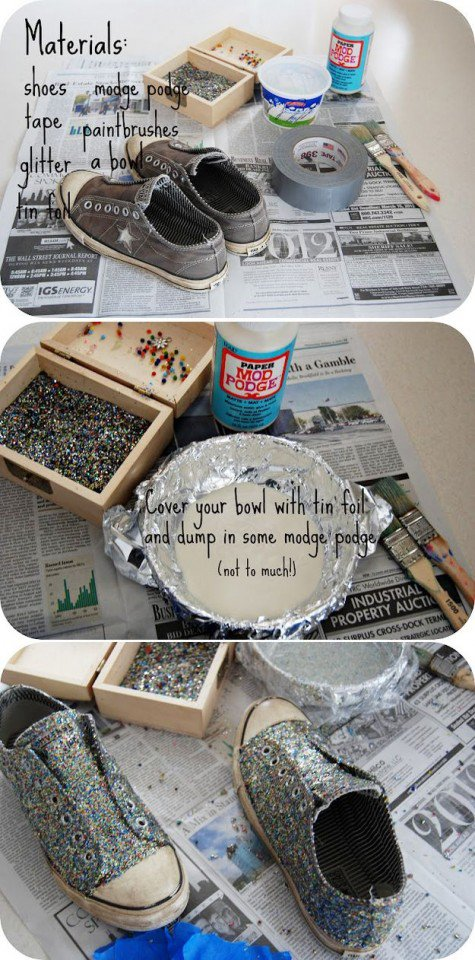 Galaxy Painted Converse – DIY Sneakers Ideas /Via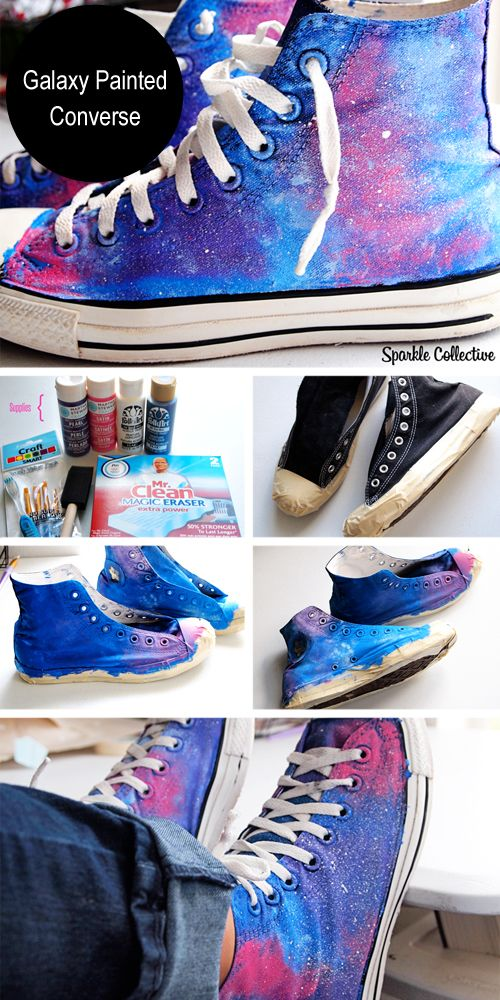 The Most Creative DIY Sneakers /Via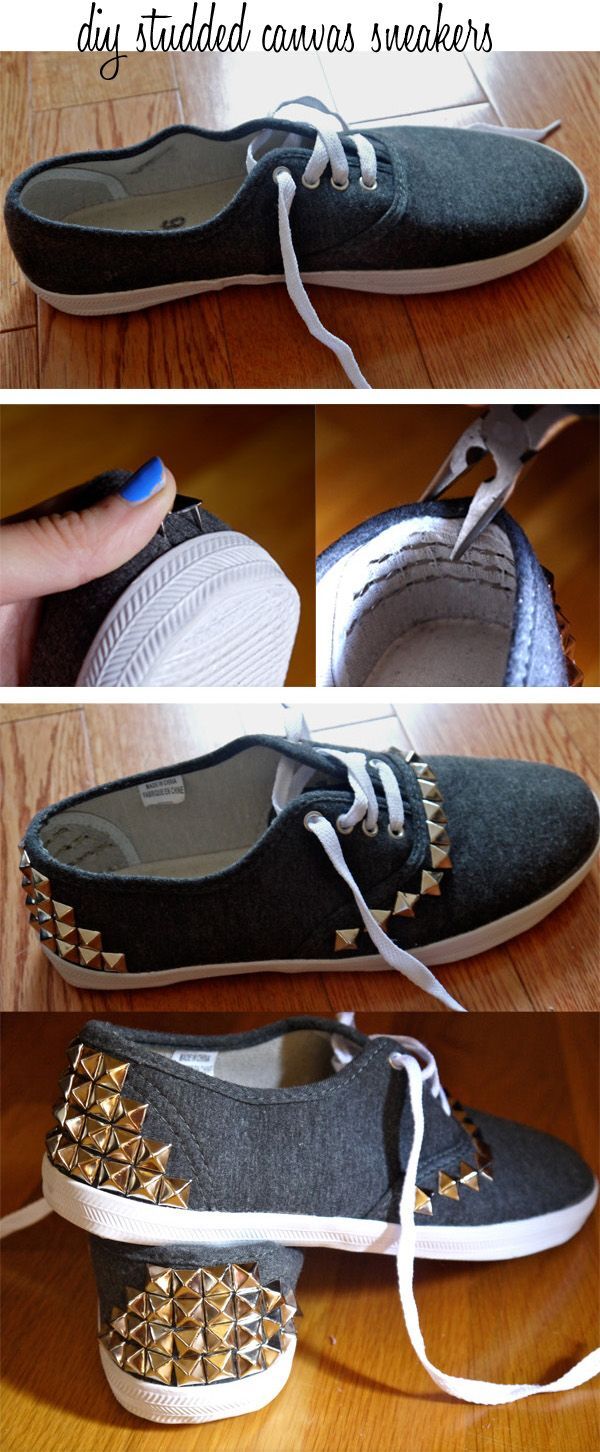 DIY Polka Dot Shoes /Via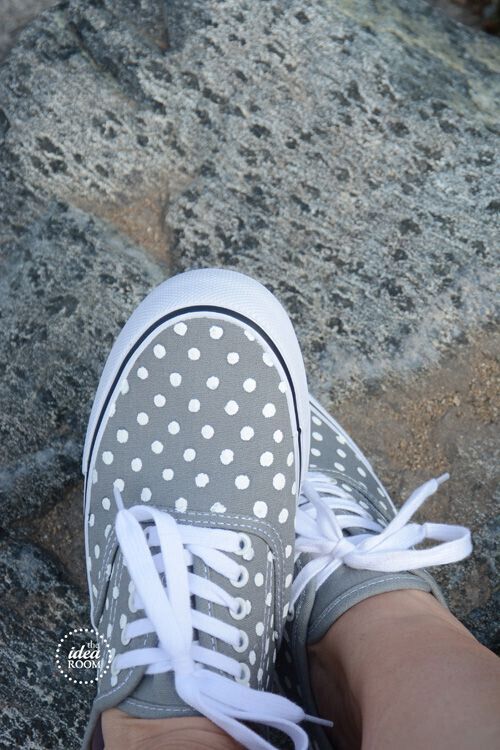 glittery Cute DIY Converse Makeover Ideas /Via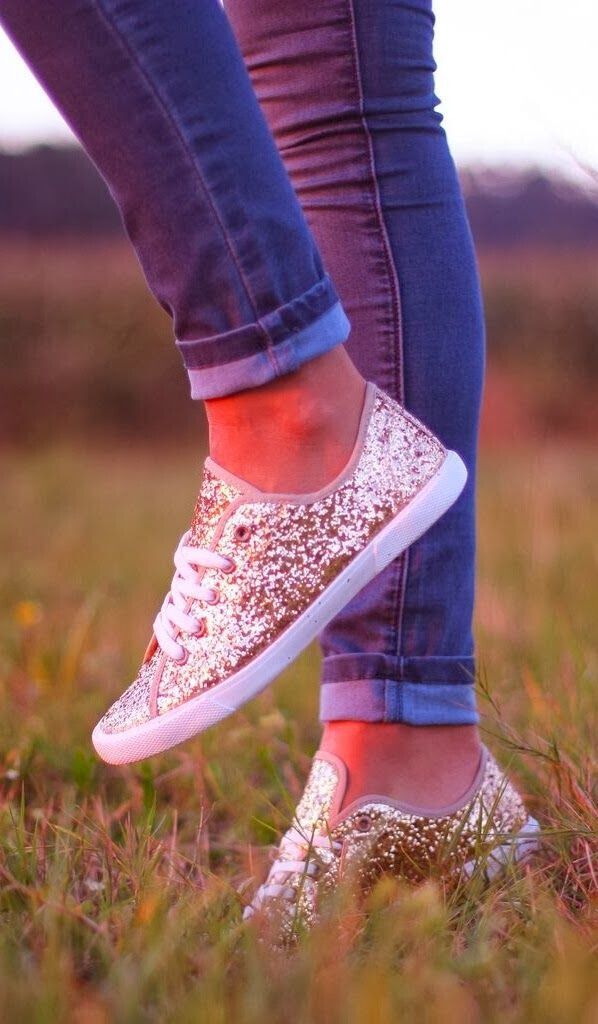 DIY Painted Sneakers /Via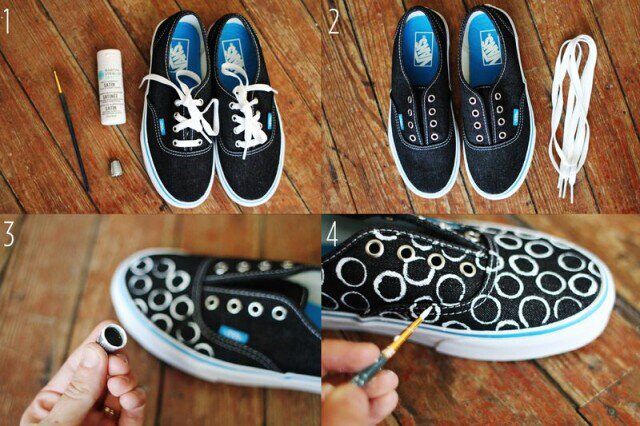 DIY Ombre Sneakers /Via