In an era of flash and ostentation, a novel trend is quietly reshaping the definition of luxury. This burgeoning movement, appropriately termed 'Quiet Luxury,' deviates from traditional norms, reimagining the embodiment of affluence and style. It stands as an expression of refined taste, material quality, and artisanship that whispers rather than shouts, appealing to those who appreciate a more subtle approach to luxury.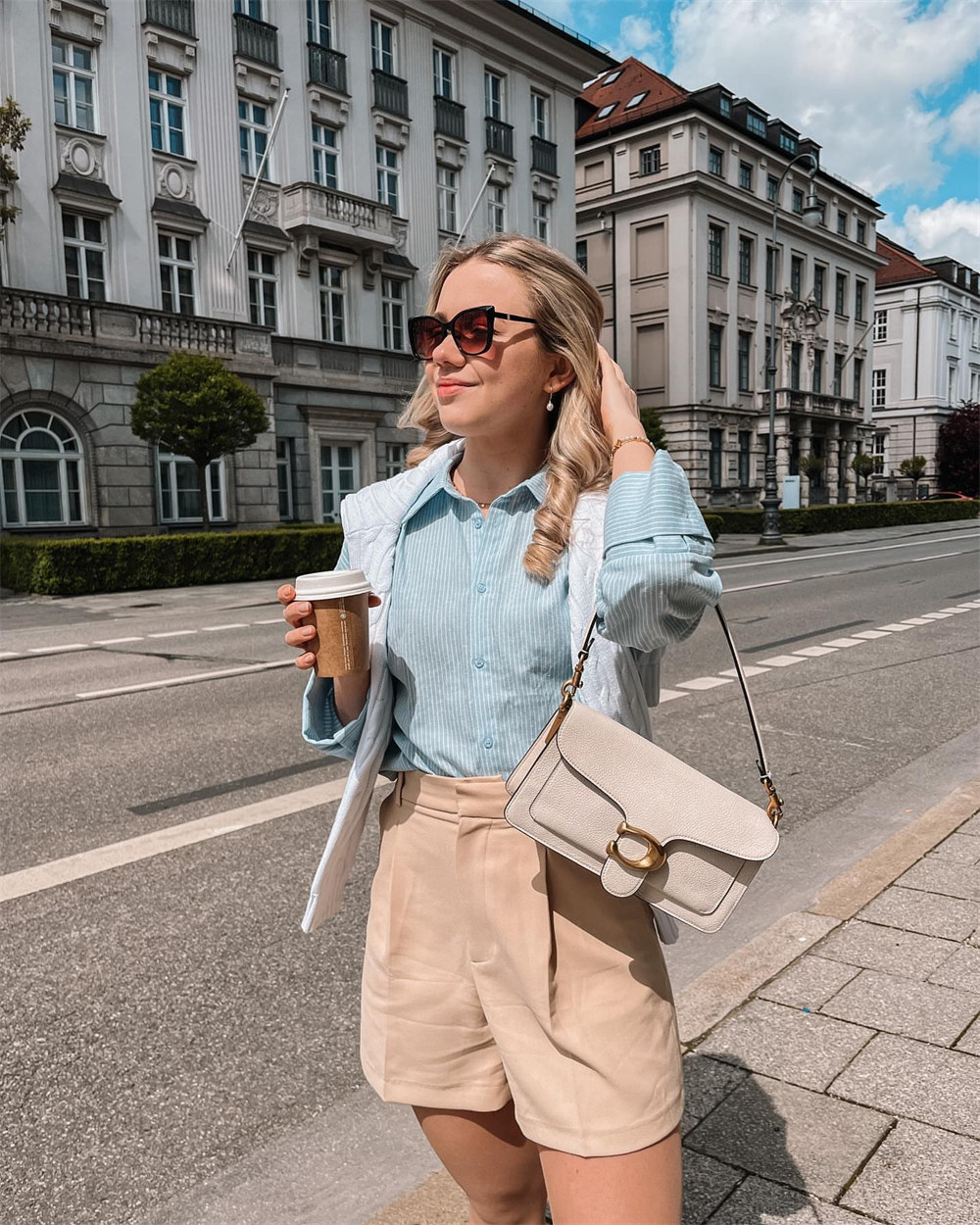 The concept of Quiet Luxury dwells on the underpinnings of understated elegance, focusing on timeless appeal, superior craftsmanship, and the quality of materials. It's an ethos that elevates simplicity and sustainability, transcending the temporary allure of seasonal trends to favor enduring design and longevity. This sartorial shift is not just a fleeting trend but rather a thoughtful response to the relentless fast fashion cycle that has long dominated the industry.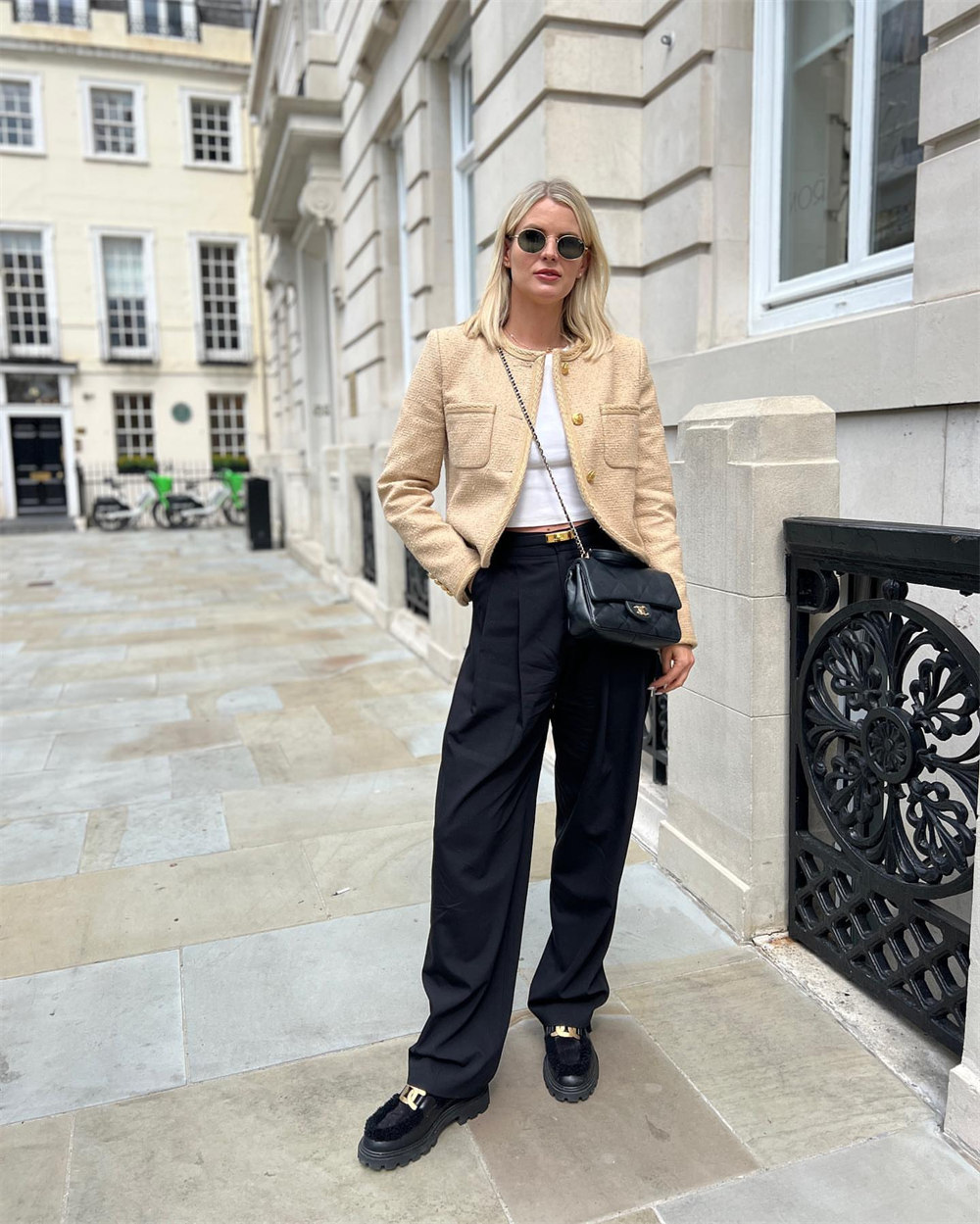 Unlike its showier counterparts, Quiet Luxury is not about logos or statement pieces that scream affluence. Instead, it relies on the discerning eye of the observer, who can appreciate the subtle luxury encoded in exquisite craftsmanship, ethical sourcing, and minimalist design. It's a whisper of luxury, a nuanced language spoken in the tongue of refined elegance and timeless style. It cherishes the notion of owning fewer, but infinitely more valuable items that embody the essence of true luxury: quality over quantity.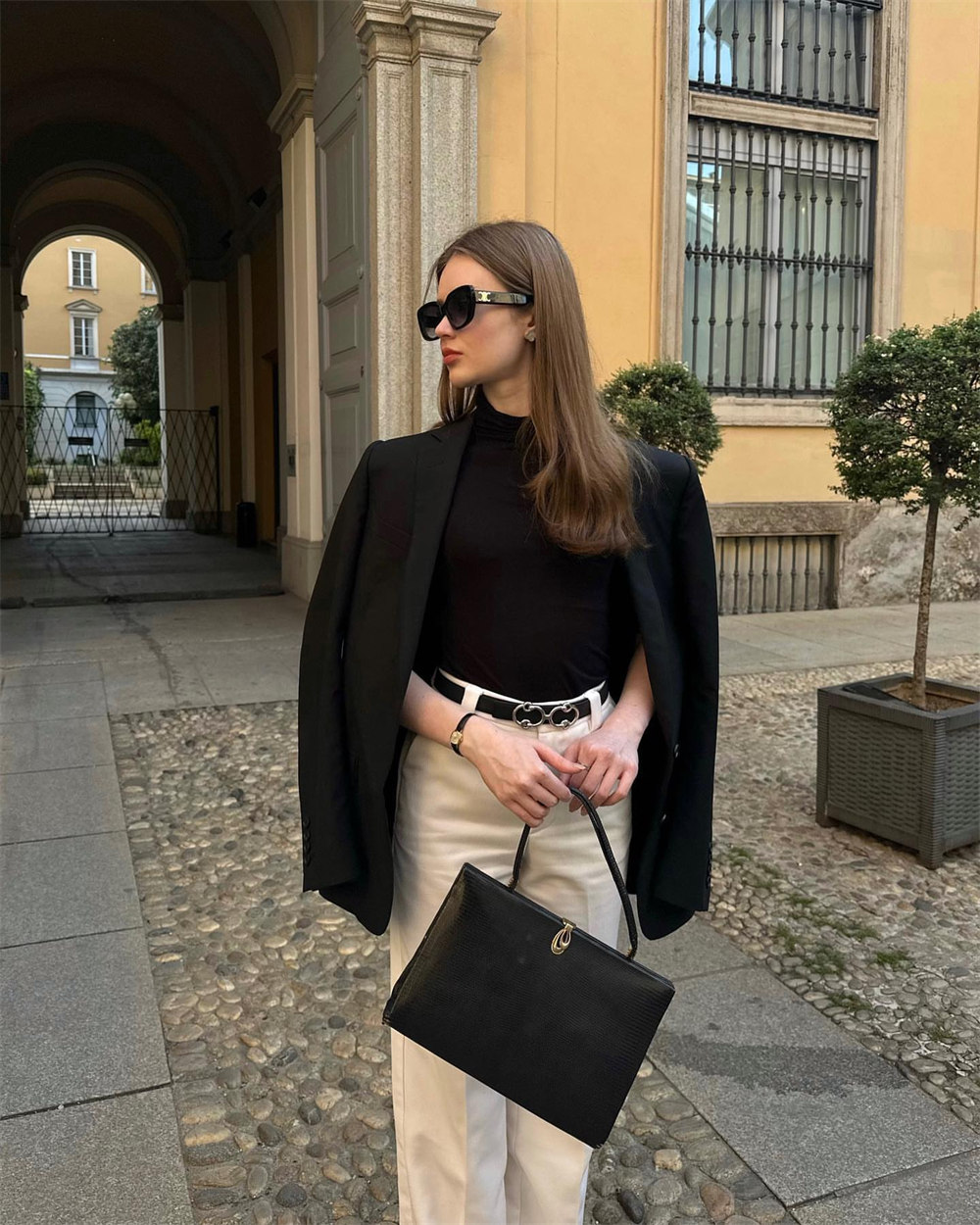 Stepping into this new realm, a collection of pioneering brands is leading the Quiet Luxury movement, embracing the principles of this subtle yet powerful trend. In their own unique ways, they are redefining what luxury means in today's world, reshaping the landscape of high fashion to create a more meaningful, sustainable, and understated definition of style.
Here is a list of pop quiet luxury brands.
Cuyana, a San Francisco-based brand, has embraced the motto, "fewer, better things," exemplifying the heart of the Quiet Luxury movement. Their collections feature high-quality, minimalist pieces that favor longevity over ephemeral fashion moments.
Everlane champions radical transparency, giving consumers a clear view of the true cost and production process of each item. Their elegant, simple designs perfectly embody the understated appeal of Quiet Luxury.
The Row, a high-end label by the Olsen twins, offers impeccably crafted clothing with a focus on luxurious materials and minimalist designs, enabling consumers to enjoy the comfort of luxury without unnecessary ostentation.
A.P.C., a French brand, is adored for its raw-denim jeans and timeless styles, representing the understated elegance that Quiet Luxury stands for.
The LA-based brand, Vince, presents a luxurious range of everyday items that promise comfort without compromising on quality, fitting perfectly into the Quiet Luxury aesthetic.
Swedish brand Acne Studios strikes a balance between eccentricity and simplicity. Their attention to custom-made fabrics, coupled with their meticulous tailoring, captures the spirit of Quiet Luxury.
Totême, another Swedish brand, offers minimalist wardrobe staples designed with functionality and versatility in mind. Their commitment to high-quality materials underlines the essence of this new trend.
Mansur Gavriel, renowned for their bucket bags, demonstrates how high-quality leather goods can be both minimalist and luxurious, reflecting the brand's devotion to lasting, timeless design.
Norse Projects, a brand rooted in Copenhagen, amalgamates Scandinavian design with functional streetwear influence, creating a line of high-quality garments that withstand the elements.
Arket, under the H&M umbrella, brings forward essential, everyday pieces that bear a minimalist design, perfect for those who appreciate luxury in simplicity.
Italian luxury fashion house, Brunello Cucinelli, stands out with its exceptional cashmere products and ethical manufacturing. Their designs elegantly merge classic styles with modern tailoring.
Loro Piana is another Italian brand, dedicated to sourcing some of the world's finest materials, reflecting their respect for quality and craftsmanship.
Bottega Veneta, recognized for its signature leather weaving technique, Intrecciato, showcases a refined elegance in its collections.
Khaite, a New York-based brand, balances structure and softness, crafting pieces that are simultaneously familiar and innovative. Their focus on refined fabrics echoes the ethos of Quiet Luxury.
Max Mara, an iconic Italian brand, is famous for its sophisticated outerwear. Their camel coat, in particular, symbolizes the timeless appeal of Quiet Luxury.
Hermès, while globally known for the Birkin bag, also embodies Quiet Luxury through its silk scarves and ready-to-wear collections, demonstrating a balance between tradition and innovation.
Canali, a luxury Italian menswear brand, represents timeless elegance with their tailor-made suits.
Objets Daso combines art and fashion to create unique handcrafted pieces, each narrating a story of lasting design.
Fear of God by Jerry Lorenzo redefines contemporary designs with a luxurious streetwear aesthetic, highlighting quality materials and comfort.
Finally, Hunting Season specializes in leather goods that are meticulously handcrafted, embodying minimalist, timeless designs in line with Quiet Luxury.
These pioneering brands are redefining luxury fashion in the most unexpected ways. They're driving a paradigm shift from the loud, ostentatious, logo-heavy past towards a future that values understated elegance, sustainability, and true craftsmanship. Quiet Luxury is not just about the clothes we wear but the philosophy we adopt—a thoughtful approach to consumerism, a nod to the age-old adage of 'less is more.'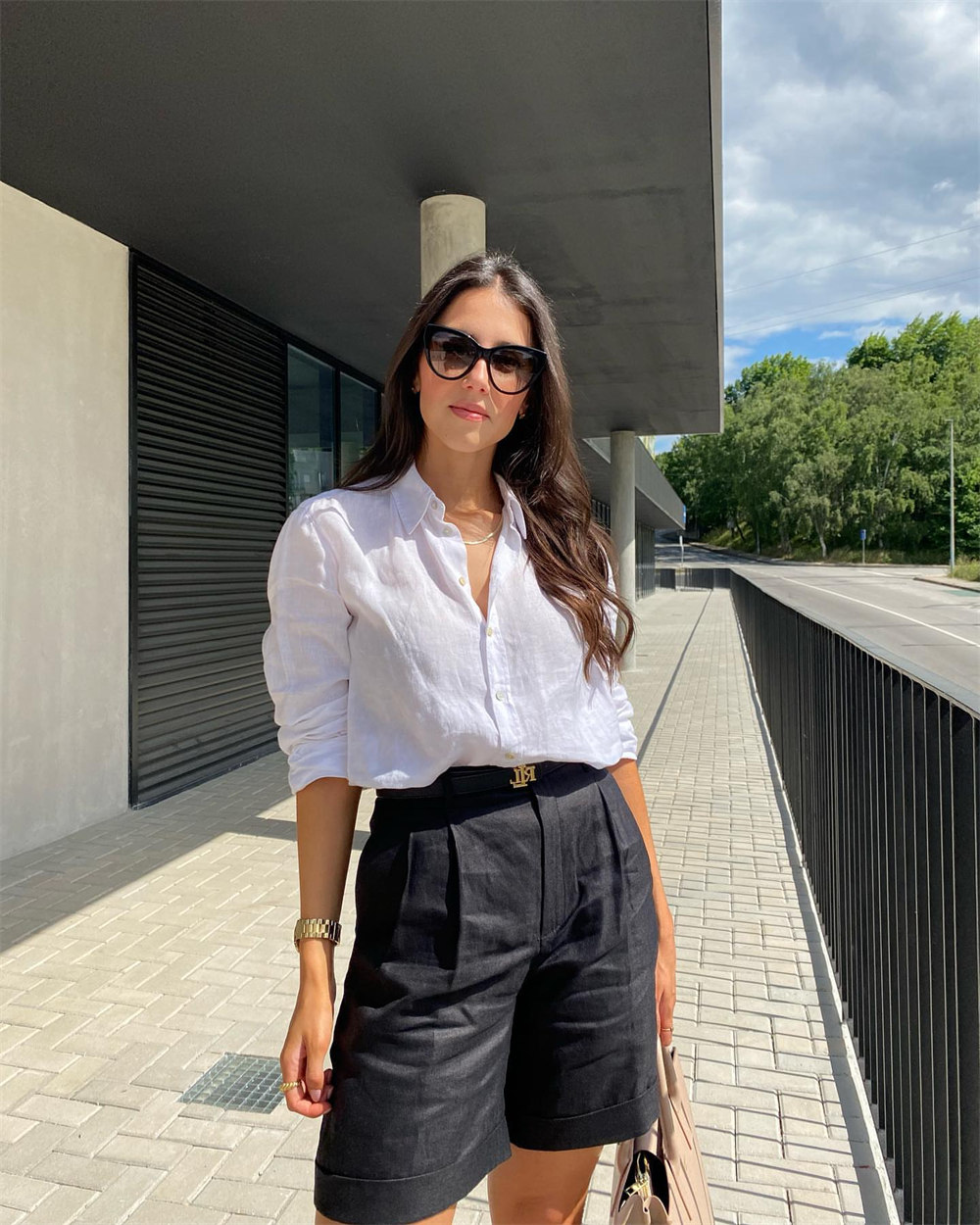 The 'Quiet Luxury' movement underscores a significant shift in consumer attitudes. Today's consumers are increasingly aware and conscious, preferring brands that embody ethical practices and sustainability. They're investing in fewer, but higher-quality, durable pieces that transcend seasonal trends. It's clear that the era of Quiet Luxury is upon us, underlining a deeper appreciation for timeless design, unmatched craftsmanship, and subtlety that speaks volumes. As these brands continue to champion this movement, they not only redefine fashion but also echo the evolving consciousness of the 21st-century consumer.