In the world of fashion, certain trends seem to make cyclical comebacks, sometimes in the most surprising ways. Two such trends that have emerged from the depths of past fashion eras are "mom shorts" and "dad shorts". Each brings their distinct vibe and flair to the wardrobe, and knowing how to style them can make you stand out in the crowd. So, let's dive in and learn more about these unique fashion phenomena.
Mom Shorts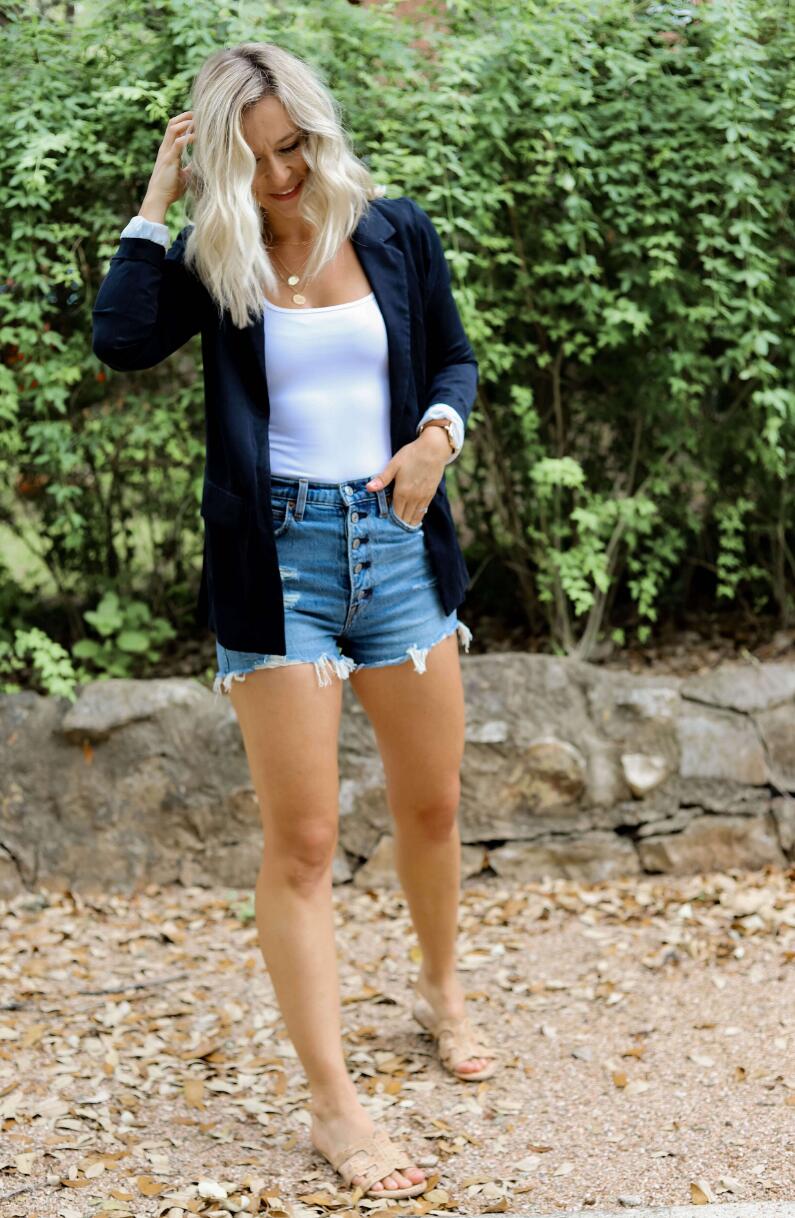 As the name suggests, mom shorts are a type of shorts that harken back to the ones worn by stylish moms in the late 80s and early 90s. They are often high-waisted, somewhat loose fitting, but not overly baggy, and end about mid-thigh or longer. The high waist creates a flattering silhouette by accentuating the waistline, while the longer length provides a more modest and comfortable fit than many contemporary short designs.
Styling mom shorts is about embracing both comfort and chicness. A quintessential summer outfit can be created by pairing your mom shorts with a tucked-in, flowy blouse or a crop top, letting the high waist shine. Adding some strappy sandals or white sneakers, and accessorizing with oversized sunglasses or a statement belt will give you a classic, yet modern look. For a more relaxed, casual style, combine your mom shorts with a simple, loose t-shirt and slip-on canvas shoes.
Dad Shorts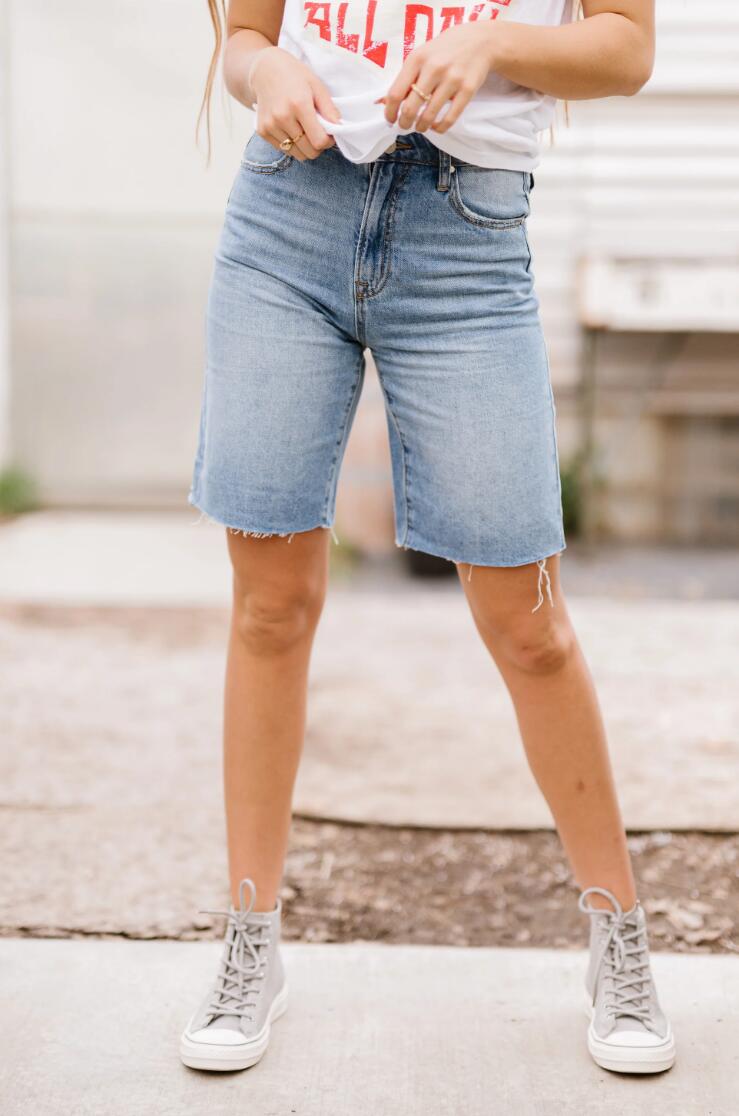 On the other hand, dad shorts take inspiration from the practical, comfort-first style of dads from the same era. Typically, dad shorts are longer, falling just above the knee or even a bit lower, and are often looser fitting. They come in a wide variety of materials and patterns, from denim to khaki to plaid, reflecting the utilitarian dad style.
When it comes to styling dad shorts, it's all about creating a laid-back, effortlessly cool look. A plain or graphic tee paired with your dad shorts is the base of this casual outfit. For a cool, athletic vibe, try styling your dad shorts with a fitted polo shirt and some clean white sneakers. And for a true embodiment of the dad aesthetic, don't be afraid to rock some tube socks with your shorts and sneakers.
A bonus tip: If your dad shorts are on the plainer side, consider a bold printed shirt to balance the look. Alternatively, if your shorts have a pattern, stick with a simpler, solid-colored top.
Mom Shorts vs. Dad Shorts
The primary difference between mom shorts and dad shorts lies in their cut and style. Mom shorts, with their high waist and relatively snug fit, create a silhouette that enhances the waist and hips, offering a more feminine, chic look. Dad shorts, conversely, with their longer length and loose fit, offer a laid-back, casual style that leans towards the masculine.
Both mom shorts and dad shorts are versatile pieces that can be styled in a myriad of ways, from casual and laid-back to chic and trendy. The choice between the two ultimately boils down to your personal style and comfort preference. Remember, fashion is about expressing yourself, so don't be afraid to experiment and make these styles your own.
Whether you prefer the waist-accentuating mom shorts or the relaxed fit of dad shorts, you can now approach your summer wardrobe with confidence and creativity. Happy styling!