Dear ladies, Valentine's day is approaching, so have you picked up your outfit? Not yet? Then you've come to the right place. Whether you're planning a dinner or movie date, going for a coffee, or a virtual online date, we've rounded up a bunch of pretty looks. Just for you only!
So, have a seat on your chair and take a tour of the lovely 16 outfit ideas for Valentine's day that will grab eyeballs.
Red-and-pink floral dress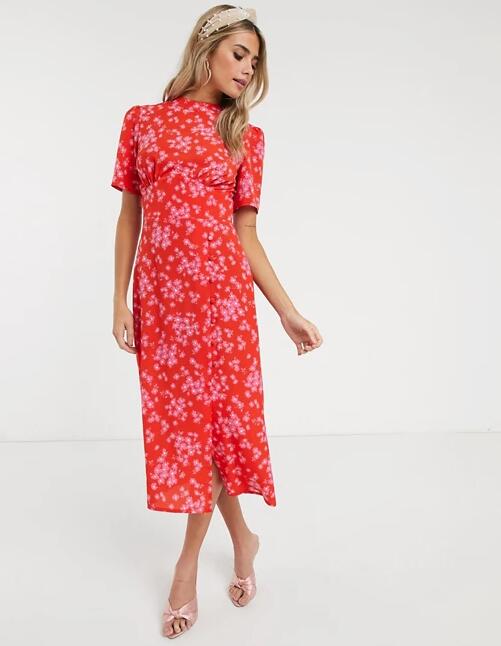 If you're planning for a glamourous evening date, then grab a midi with a red and pink theme. It will go well with your purpose. Try to look for statement sleeves dresses as they are trending with florals. To complete the look, plug in your matching heels and pose for your day.
Breezy jumpsuit: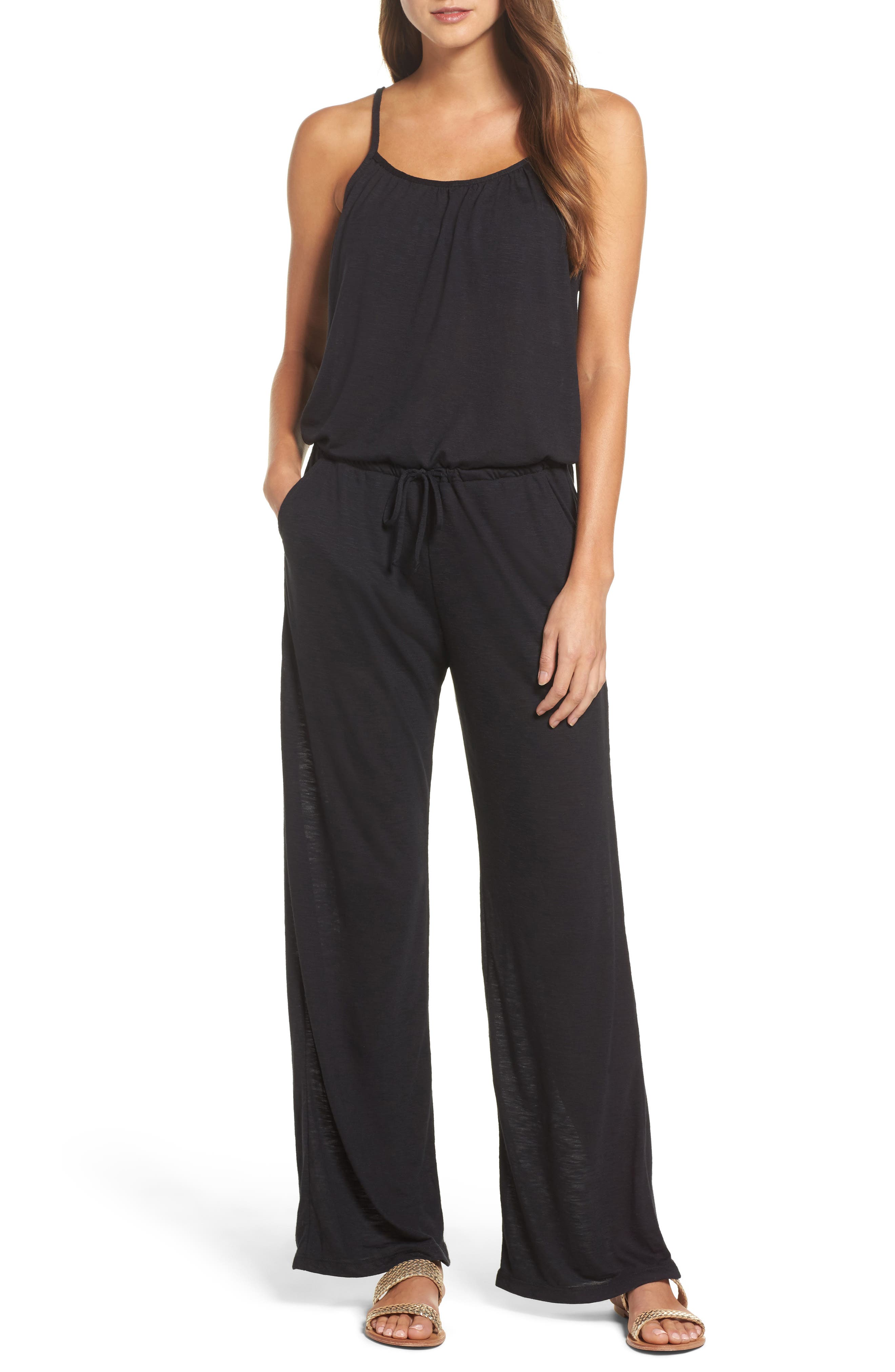 You have fun when you're comfortable with your dress. Well, the breezy (or say sleeveless) jumpsuit will do that for you. Further, ruffles, straps, and your flattering waist will add a great sex appeal to your chic look. Pair it with strappy sandals and set your romantic day.
Mom jeans with a cardigan: Valentine's day is not only to look s-exy; you can get casual too. These mom denim jeans will provide you baggy look, making you look taller and cool (maybe more than your partner). This is well-suited for a short-heightened woman. Balance the same with a feminine cardigan with spaghetti inside to complete the total unexpected outfit.
Wool jumper with midi skirt: It's still cold outside, ladies! You just cannot play with your health. So, grab a wool sweater, put on a midi skirt, and hide your legs inside high boots. All set for a romantic dinner date, beating the chilled weather. Ahh, don't forget to add a textured bag to pack your touch-up stuff; you might need them somewhere between your date.
Cropped sweater and leggings: Observing the current pandemic, some of Valentine's day dates can take place at home also. A candle-lit dinner, followed by your favourite movie. Still, you need to look sexy with casualness. For that, tuck in a cropped turtleneck sweater in a pair of leggings to show off your curves. Lastly, opt for a simple makeup if you choose to sport it.
Silk-blend satin camisole: A deluxe-look camisole with high-waist faded denim, and a blazer will share a perfect balance in your look. Try to go for a cut-out camisole that looks like a bow. It will make you feel comfortable due to its smoothness and adjustable shoulder straps. Fill up your look with high heels, minimal makeup, and let your outfit speak about your personality.
Shawl jacket: As said earlier, winter is still blooming. So, if you're planning to celebrate your Valentine's Day outdoors for ice skating or something, then carry a shawl jacket. Vibrant pink is right now in trend, so you can walk with the trend. Inside it, wear extra-warm clothes and don't forget to sport your makeup.
Fancy and sexy gown: Are you looking up for a fancy date dress? Somewhere not too underdressed and not too formal? Don a sexy backless mid-length red dress with a pair of stiletto heels and a simple black clutch. To add interest in your dress, choose a V-line neck and has a silk finish. This will not only make your partner fell head over heels but others too when you're out for an evening dinner.
Off-shoulder loose sundress: Surprisingly, we've been seeing a sudden rise in the off-shoulder style. Some of the trending ones have voluminous sleeves, and a pretty smocking look. Add a cropped denim jacket to keep yourself warm and create a carefree finish. Sport a pair of shoes to complete your outfit.
Fauna dress: Red might resemble love, but black is everyone's love. So, keep aside your red dress and jazz up with a black shimmery dress. To add engrossment, you can choose a V-neck dress. Further, add sheer tights and strappy sandals, and look yourself in the mirror. Are you looking like the epitome of elegance?
Sequin cami top:Ohh yes, that too with a pair of Team jeans on your special day. To add a party look (if you're going for it), opt for a shimmery sequin cami top. It will make you feel a little more dressed up and shiny. On top of it, add the same material jacket (not shimmery, though), and wear a pair of heels.
Loose full-sleeved dress: Well, this is for those who will get a surprise Valentine's Day date. Such dates are special than ones you've already planned. You will get a few minutes only to get ready for it; in that time, you've to decide your dress, makeup, and implement it. So, be casual and wear a loose full-sleeved dress with a pair of stockings. Grab a long coat and throw it on your shoulders in case you land outdoors.
The mini square neck dress: All a girl wants to look is simple and elegant. Well, this mini square neck dress, which has a bubble sleeve, will allow you to embrace simplicity and elegance. For material type, we would recommend going with florals (all-time favourite, of course!). Top it up with a simple gold locket necklace and high heels.
Silk satin mini skirt: It is the prettiest sheer piece you can wear on this Valentine's Day. Put on the mini skirt with a knit cardigan and thick-soled boots. Carry a small black purse, and you're ready for the date. Without effort, you'll look amazing and will get a lot of compliments when added a picture in that outfit on your Instagram page.
One-shoulder crepe dress: You might be pondering: Should I go for a black on a red date? Why not, ladies! Black is the new love for every occasion. Pick a one-shoulder crepe dress as it is sophisticated yet quite sexy. With the outfit, wear gilded statement earrings to dazzle on your Valentine's Day date.
Soft retro joggers: I personally love the corona times where sweatpant is all I want. The most comfortable I feel is my soft retro look sweatpants, do you agree? Go for colourful hearts (obviously, because it's Valentine's Day!). Sport a sweatshirt on it and round it up with flats.
Well, this was all about simple to flashy outfit ideas for this Valentine's Day. If you're searching for some ideas for festivities, then these 10 great festival ideas blog would be of great help. Ladies, whatever outfit you don, make sure to have a soft smile and a kind heart. Your partner would immediately get to his knees and beg you to stay in his life forever and ever. Happy Valentine's Day!
Author Bio:
Hi, I'm Eleena Wills. Being a writer and blogger, I strive to provide informative and valuable articles to people. With quality, constructive, and well-researched articles, one can make informed choices. I cover a wide range of topics, from home improvement to hair styling and automotive.