One of our main objectives when we put on makeup is to highlight the features that we like the most about our face, as well as to use tricks to improve and give better balance.
Generally, one of the areas that we are most interested in enhancing are the eyes, since they tend to play a very important role,  the correct application of makeup as well as the use of certain products can make your eyes look bigger, giving your look greater expression and vivacity.
To achieve this you can apply different tricks and products. Your eyeliner can be the best option and although we tend to choose darker colors; It's never too late to get out of your comfort zone a bit and try different things.
Withinthetrend.com gives you today the best tips and tricks for you to make your eyes look bigger and brighter using white eyeliner.
How to apply white eyeliner to make your eyes bigger
1 – In the water line
This tip works the same as in architecture, as dark colors reduce spaces and light colors create an effect of spaciousness; The same happens with your eyes, since when applying the eyeliner in the area of ​​the water line, it creates a visual effect making it appear brighter and bigger.
This beauty tip is an excellent option when you have a cold, or you haven't had enough sleep and your eyes look tired as it will make your gaze look brighter and more expressive.
2 – On your eyelids
Without being a makeup pro, you can create different looks using the product on your eyelids.
You can liner by creating a thick line on your lash line which will make it look like you are using the liner as an 'eyeshadow' when your eyes are open.
Or, if you prefer, you can completely cover the eyelid using either a pencil or liquid eyeliner of the aforementioned color.
3 – Below the water line
In makeup there are no more rules, it is about expressing your personality and tastes through it.
If you apply the eyeliner under the lash line you can use it as a statement of your beauty look, for this type of eyeliner, it is recommended that you use one in a liquid presentation.
4 – Above the eyelid line.
If you are one of those who like to take risks, this type of lining helps you to give more dimension in the eyelid area as long as the line is thin. Be careful and try to draw the outline in one stroke.
5 – 'Cat eye' and 'wings'.
For those who are fans of the classic cat eye and have made it the insignia of their look
You can try to wear it in white, the line can be as thin or thick as you prefer.
In the case that you only want to apply a few small touches, we recommend that you do the cat eye with your black eyeliner and the final part apply the white eyeliner on the black.
6 – In the tear
It is one of the most common ways to use white eyeliner and it is a good trick that will help you to brighten your eyes.
How to use the white eyeliner depending on the shape of your eyes?
Another important factor to consider when applying white eyeliner or any other color, is the shape of your eyes, since you can use it to choose the style of eyeliner you want to create. If you still do not know the shape of your eyes well, we recommend that you take the time to stand for a few minutes in front of the mirror and take a good look at their characteristics.
Here we share some tips for you to take into account in your next beauty look.
Almond eyes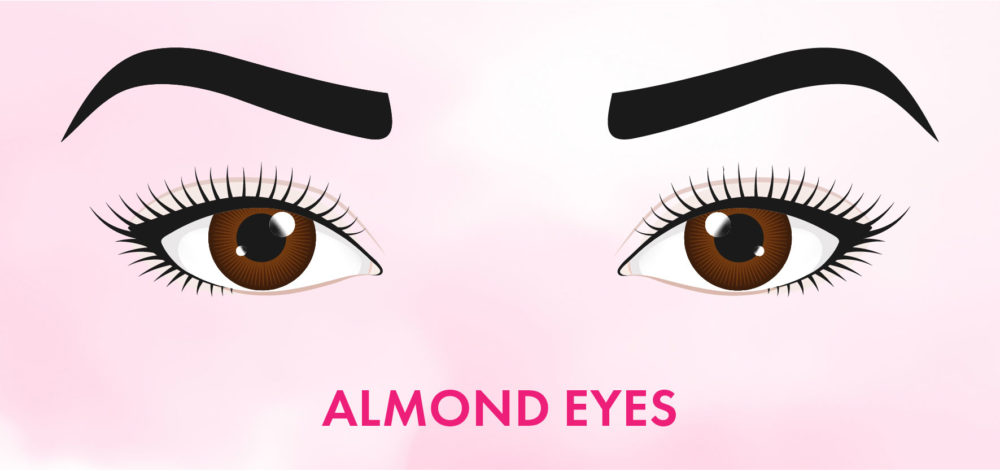 Almond eyes are considered the most harmonious type of eye, people with these characteristics can use almost any type of eyeliner.
If it is the first time you try it, you can start with a thin line which you can thicken when you reach the third of your eye, if you wish you can stop there or continue towards the outside of your eye creating a cat eye.
Hooded eyes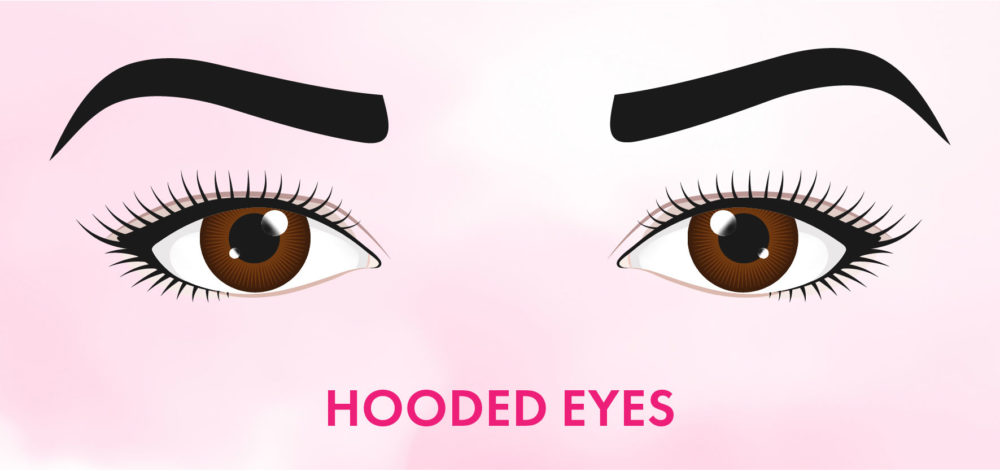 As the name implies, this type of eyes is characterized by little or no visibility of the mobile eyelid when the eyes are open.
If you belong to this group of people, we recommend that you have the eyeliner right at the base of the lash line and create a line that is not so thin as it will not be visible.
If you lean towards a 'cat eye', the more bold and elongated it is, the better for the definition of your eyes.
In the event that your goal is to create the illusion of more rounded eyes, what you have to do is create a line that is thicker in the center of the eye and thinner at the end.
In this case, the white eyeliner on the water line plays a very important role as it helps to create an effect of greater luminosity.
Downturned eyes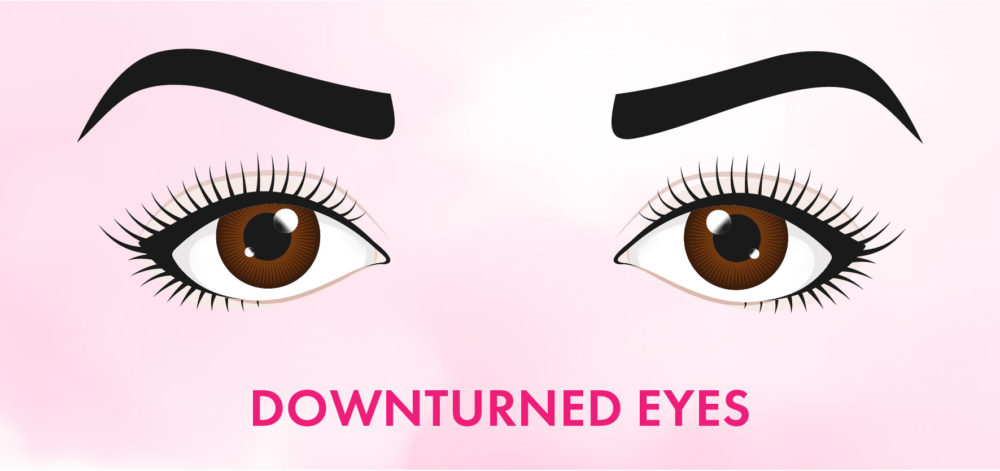 When we apply eyeliner to droopy eyes, the objective is always to create a 'lifting' effect by awakening the gaze. You can use the white eyeliner in the tear duct area to give light and then begin to delineate the mobile eyelid from its highest point outwards and upwards to generate an effect of a more awakened look.
Rounded eyes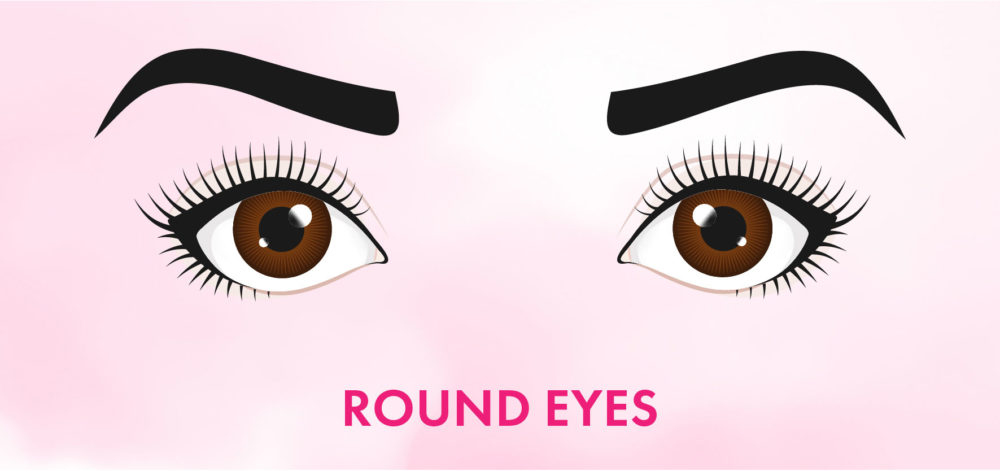 Generally, people who have eyes with this characteristic seek to stylize their shape each time they use makeup.
To obtain this result, we recommend applying the eyeliner with a thin line on the upper lash line, lengthening towards the outer part of the eye and then blending, this process can be repeated on the lower lash line.
Top 5 white eyeliners:
Dior On Stage Liquid Eyeliner in Matte White
Kat Von D Cake Pencil Eyeliner in White Out
Stila Stay All Day – Waterproof Liquid Eyeliner
Best Dual-Purpose: Shiseido Shiseido Kajal Ink Artist Shadow, Liner, Brow in KabukiWhite
NARS High-Pigment Longwear Eyeliner in Santa Monica Blvd