How to keep cool as well as stylish during the hot days? We are going to tell you the solutions today. Today we have made a post called 13 street style summer outfits for summer. You will find this post helpful because we are going to show you how to make an effortless chic outfit just with the basic and simple pieces in your wardrobe.
You just need some shorts, casual tops and chic sandals or flip-flops, which are the most often seen in summer. To look chic, you should add some stunning accessories, such as necklaces or sunglasses.Besides, a proper makeup will add more charm to your look. Now, stay here and get some nice ideas from the gallery below. Enjoy!
Simple yet Youthful Summer Outfit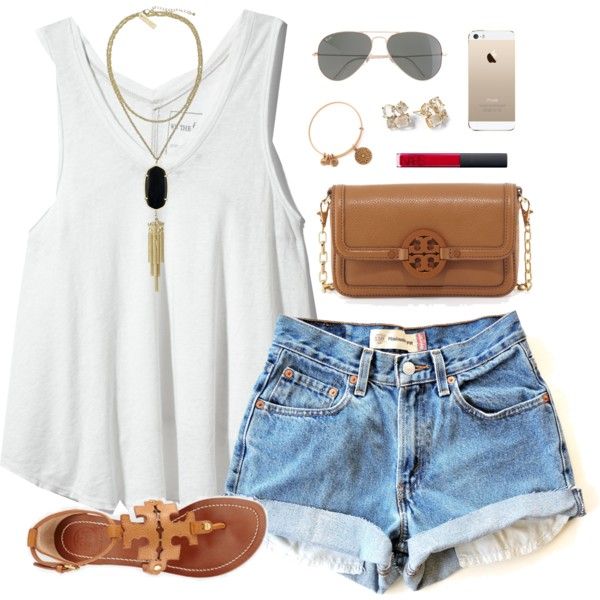 White top with denim shorts are classy outfit idea for summer. The brown sandals and the brown bag turn this originally casual look chic without any efforts.
 Cute Summer Outfit with Printed Shorts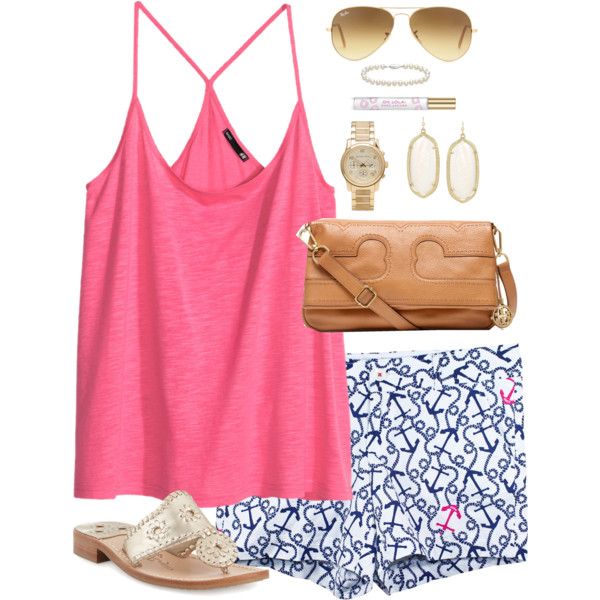 A simple peach sun-top is cute for all women while the printed shorts add more fun to this look.
 Black T-shirt with Printed Shorts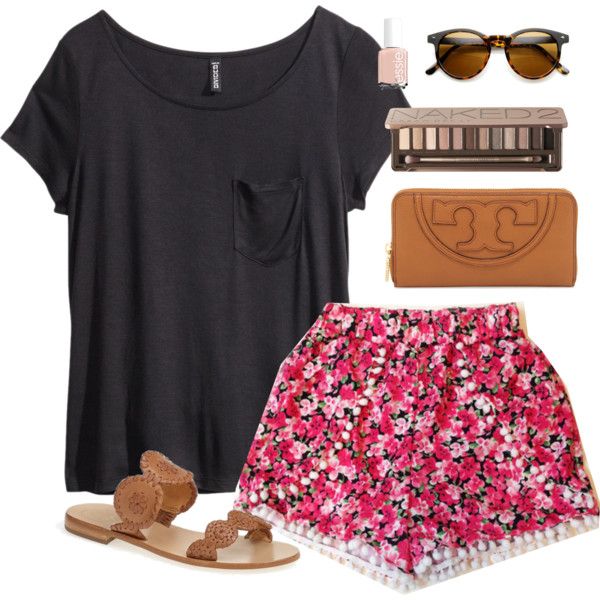 If you don't want your summer outfit look too dark and heavy, you might put on lovely floral printed shorts to pair your casual chic black T-shirt. That will be stunning.
Pretty White Top With Printed Shorts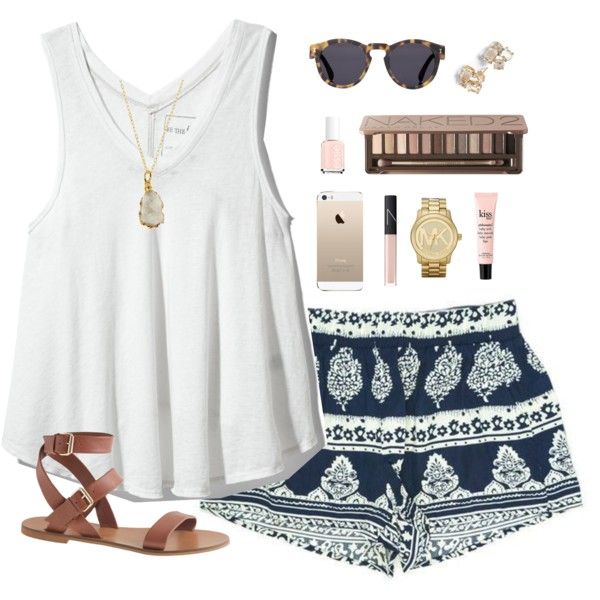 The pleated white top is quite not only comfortable but also pretty to wear. A pair of chic printed shorts and flat sandals are great enough to complete a fashionable everyday look.
Colorful Summer Outfit Idea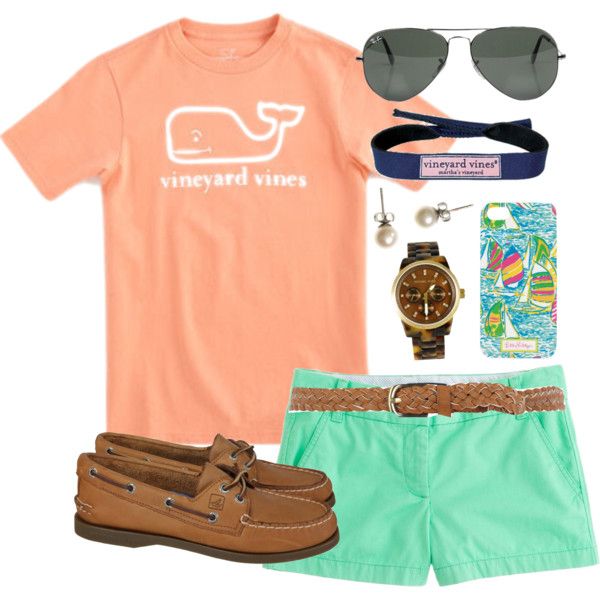 The color-block style is fantastic for all fashionistas to try.
Red Shorts Outfit for Summer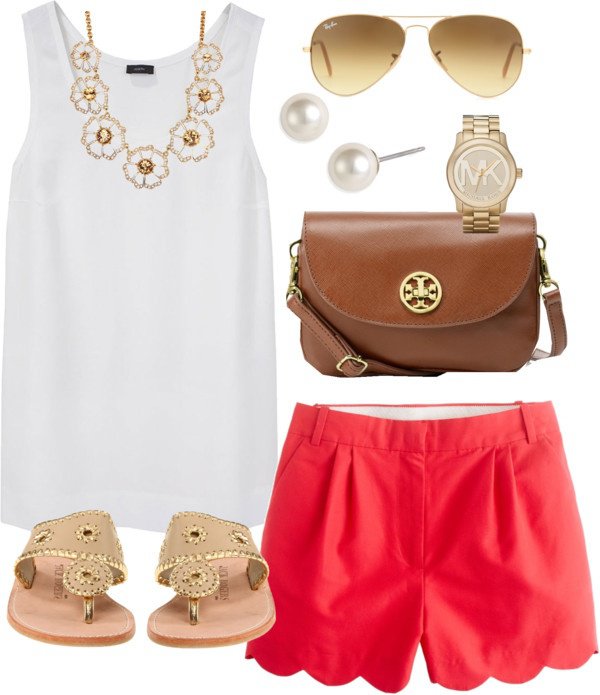 Wearing a big necklace is the best way to upgrade a simple top. The wavy hemlines of this red shorts are what make this outfit more stunning.
Blue Shorts Outfit for Summer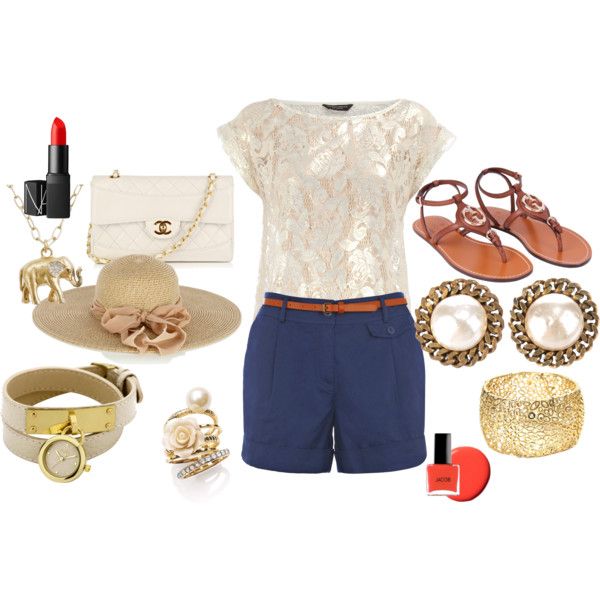 When you are wearing the dark colored shorts, you should wear a brighter colored top so that you overall look won't be too old. The red lips makeup and nails will add more feminity to your look.
Pretty Coral Shorts Outfit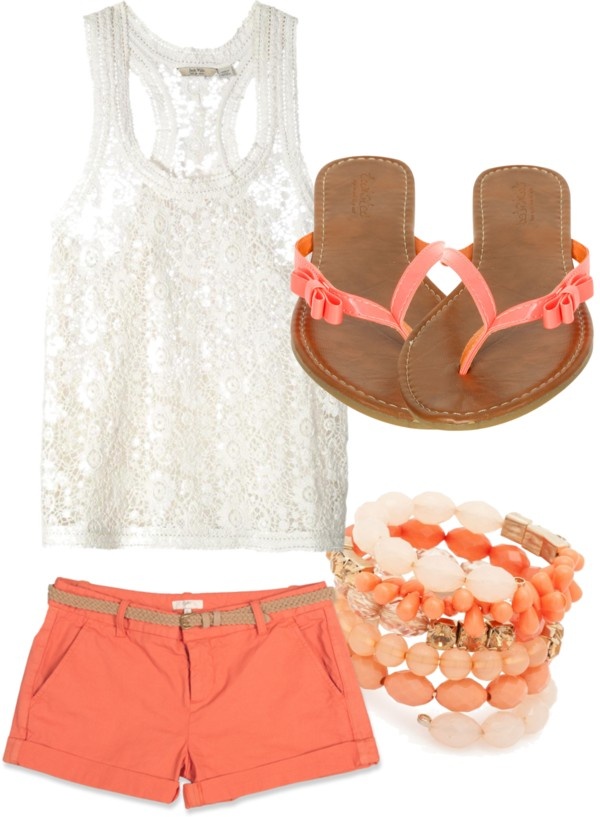 Lace tops are fashionable for summer and the coral shorts and accessories work well to add more sweetness to the look.
Floral Dress Outfit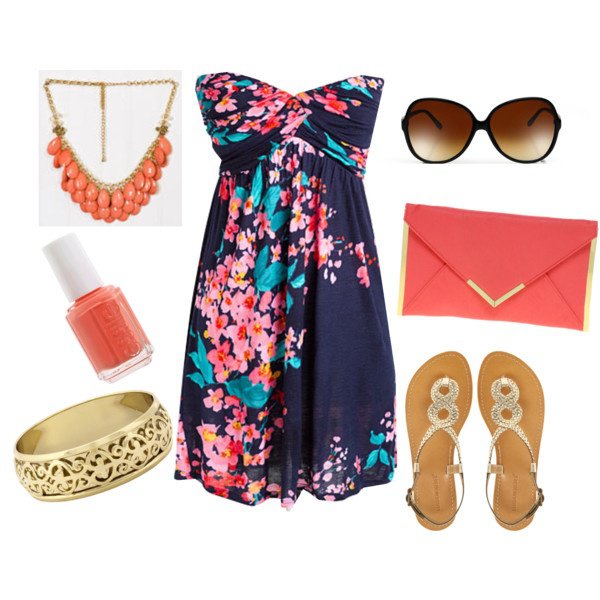 How can you spend the whole summer without a pretty floral dress?
Red Lace Top with Denim Shorts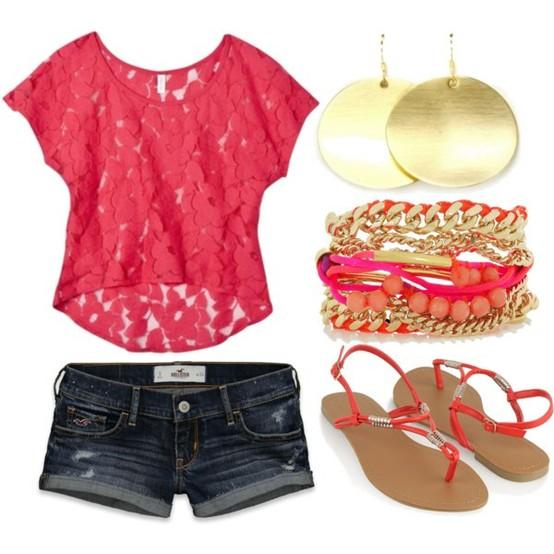 Red and gold are effortless chic when they are combined into one outfit. The metallic elements will be wise investments for all seasons.
 Lovely Yellow Dress Outfit Idea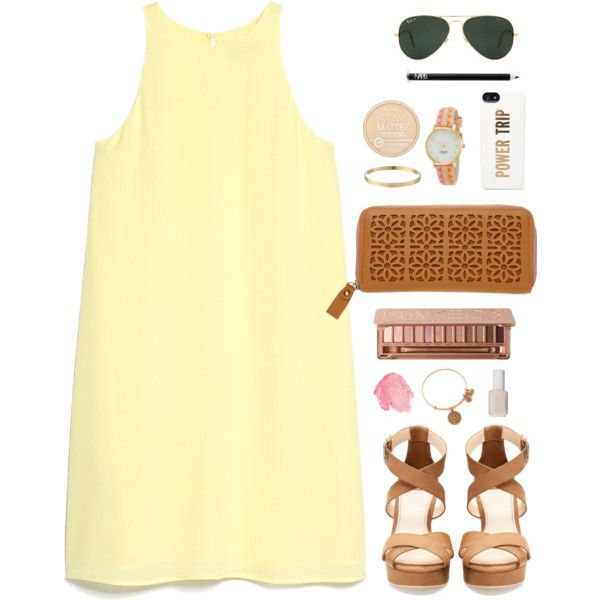 Put on a light yellow dress and you will look at least 5 years old younger.
 Cute Summer Outfit Idea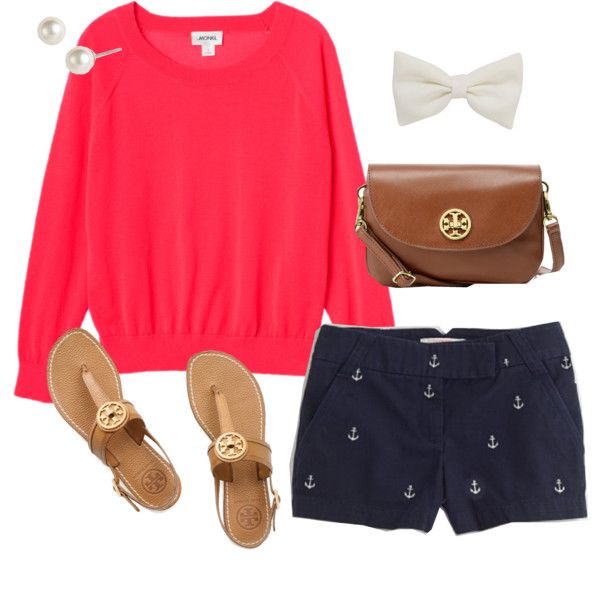 Sometimes you may need some long sleeve to block out the scorching rays. A red top and a pair of dark colored shorts can be a nice combination.
 Pretty Summer Outfit Idea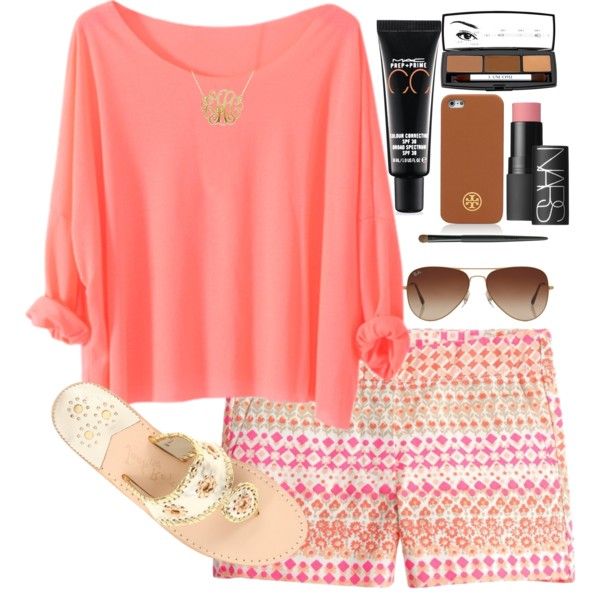 For a lovelier and prettier look, just try the outfit in cheerful colors. They will help to create a cute and chic look without any effort.