The hot summer is a great season for women to pull off every bright as well as pastel color on themsevles. When it comes to nails, you can also experiment with some bold hues and patterns. Besides, the fresh and simple nail designs are also wonderful to keep you calm and have a light heart during those hot days.
In this post, we have made a collection of 20 super fashionable nail designs for summer. Just take your time and get yourself inspired about what kind of nails you should go for. Scroll down and find the ones you love. Enjoy.
Bright Nail Design for Summer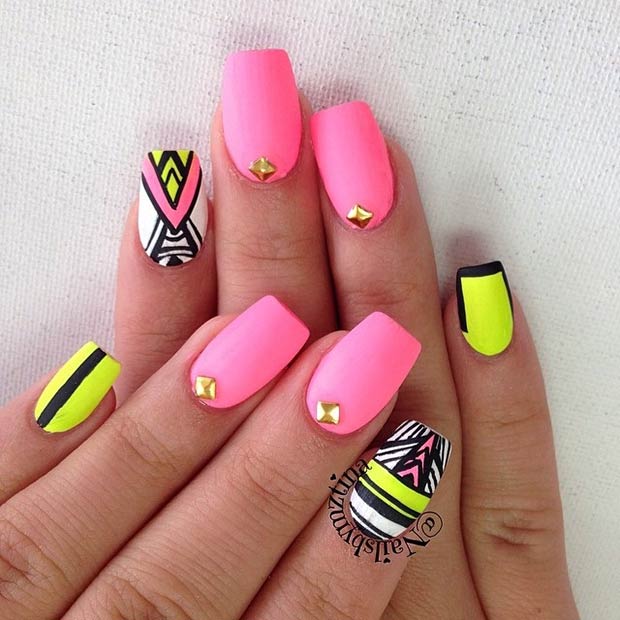 The bright pink and yellow nails look quite fashionable with the golden studs and irregualr patterns. It's quite chic for young women to try.
Chic Summer Nail Art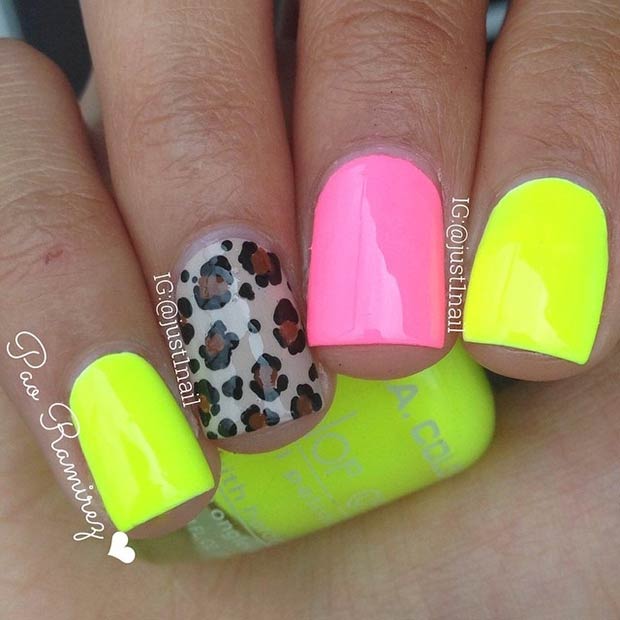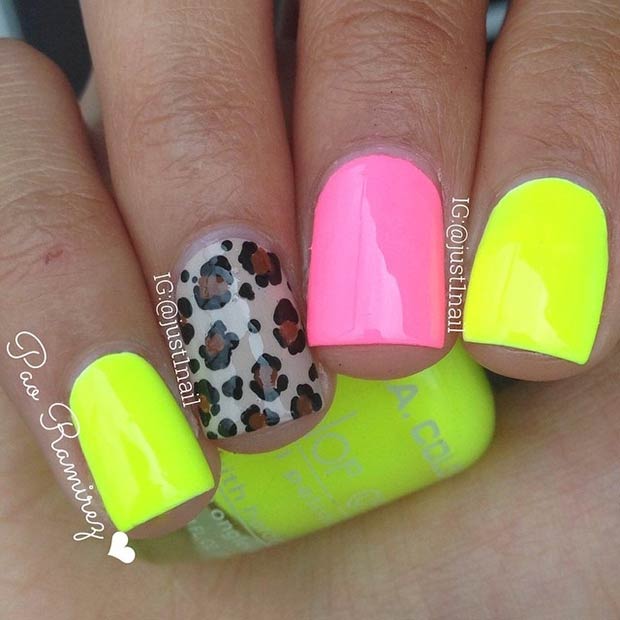 This is a simple yet stylish nail design for beginners to copy at home.
Fashionable Green and Yellow Nail Art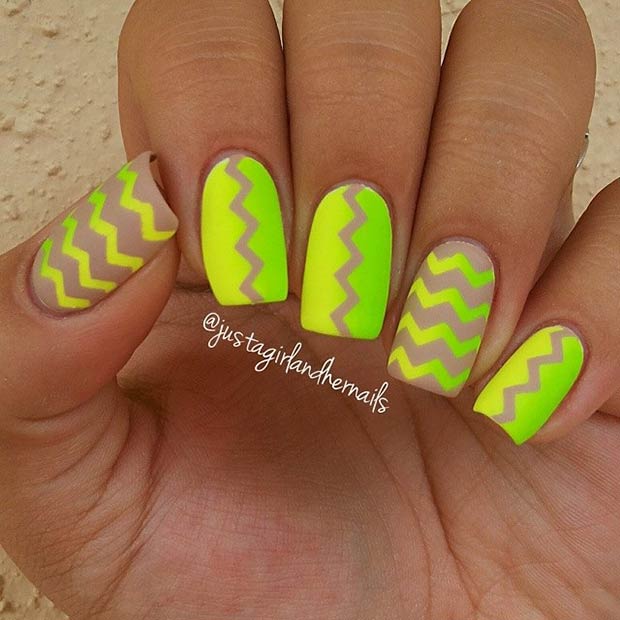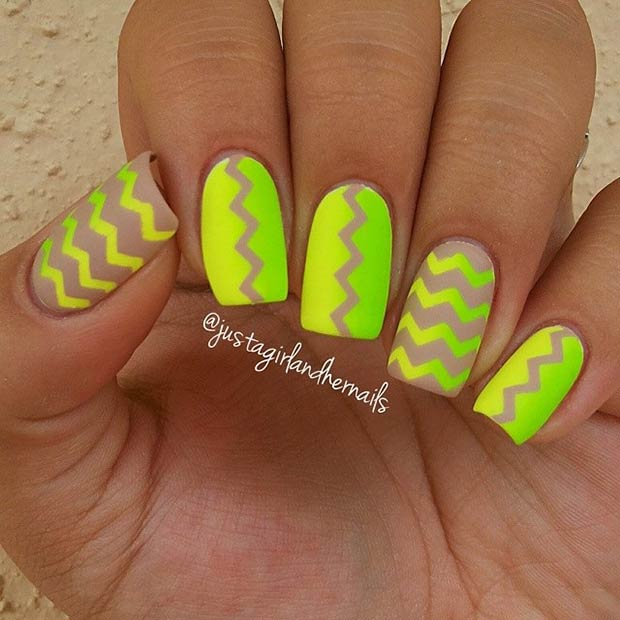 The matte nails are effortless faddish. When you make them with the bright nail polishes, your nails will definitely appear far more fantastic.
Colorful Beach Nail Design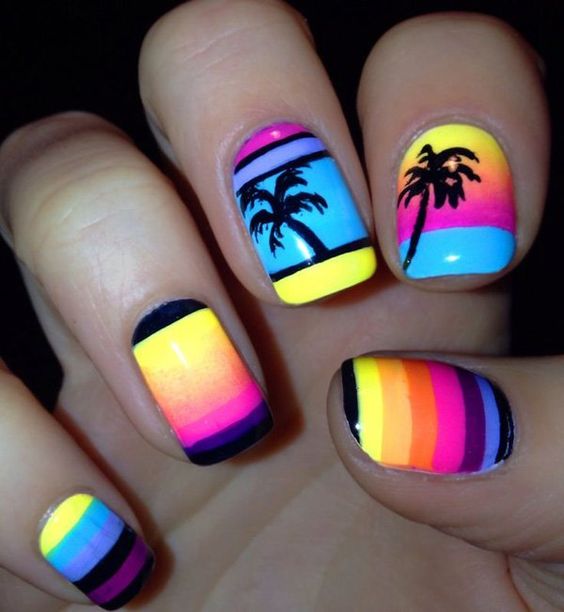 You can do a colorful beach manicure. These colorful and saturated hues will add a lot of fun to your nails.
Pastel Sequined Nai Design for Summer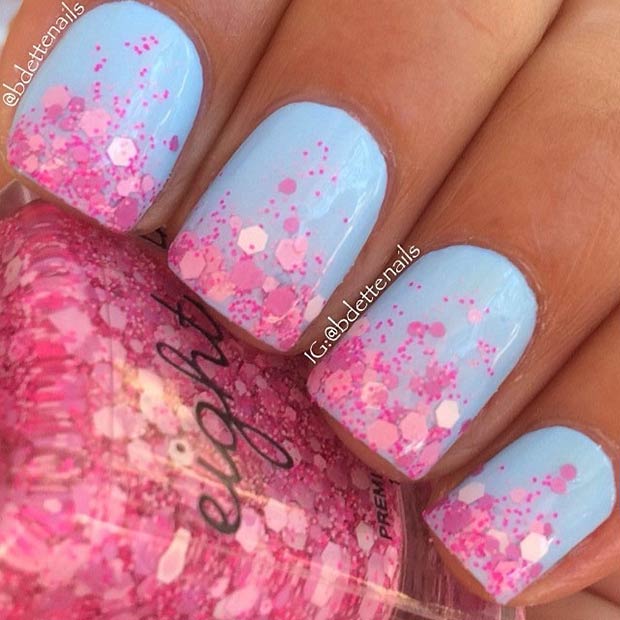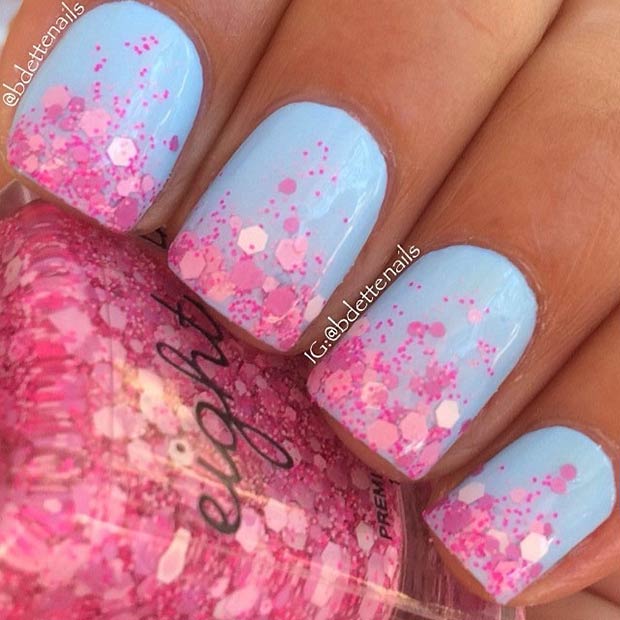 Pastel nails are quite pretty and if you add some sequins onto them, then your nails will become more stylish. The blue base and the pink sequins are really a feast to the eyes.
Beautiful Nail Design for Summer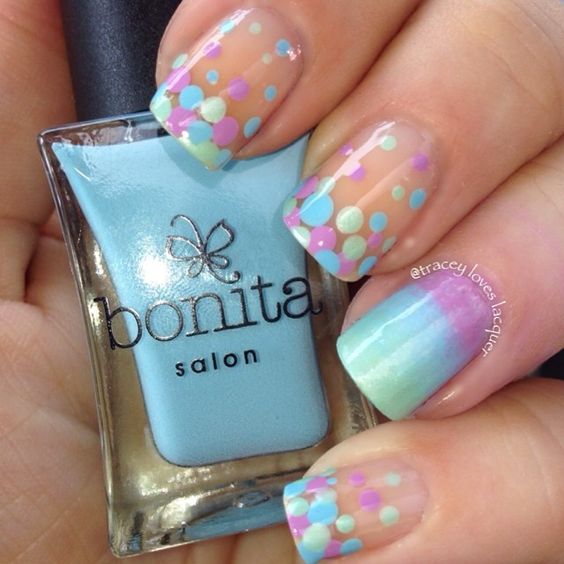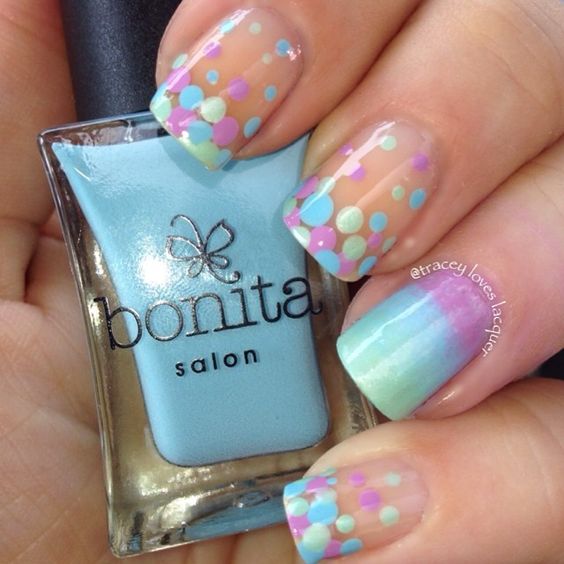 Blue, mint and purle nail polishes can create beautiful nail art, too. This design is quite elegant and chic. Women at any age will be suited for such a fresh nail design.
Ombre Summer Nail Design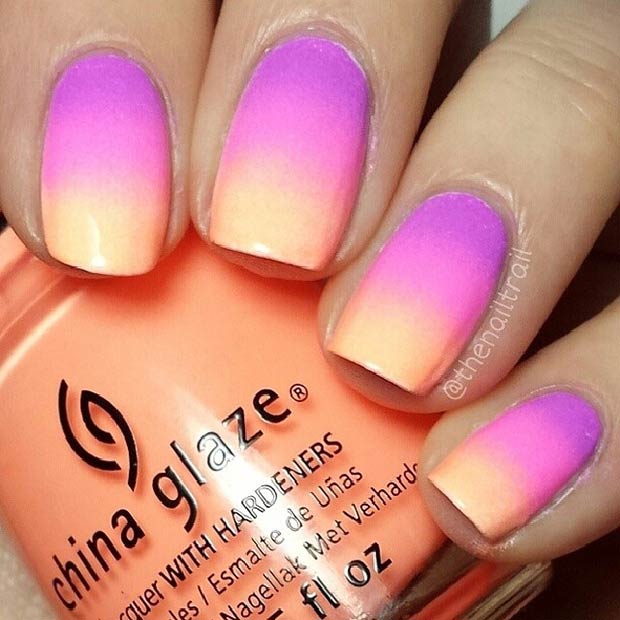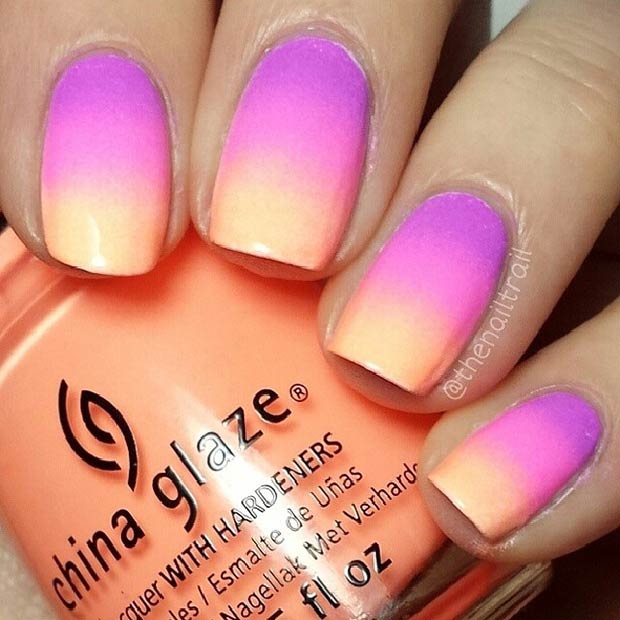 This ombre manicure is rather lovely for young women. All these warm colors will make your summer days full of passion.
Lovely Lemon Nail Design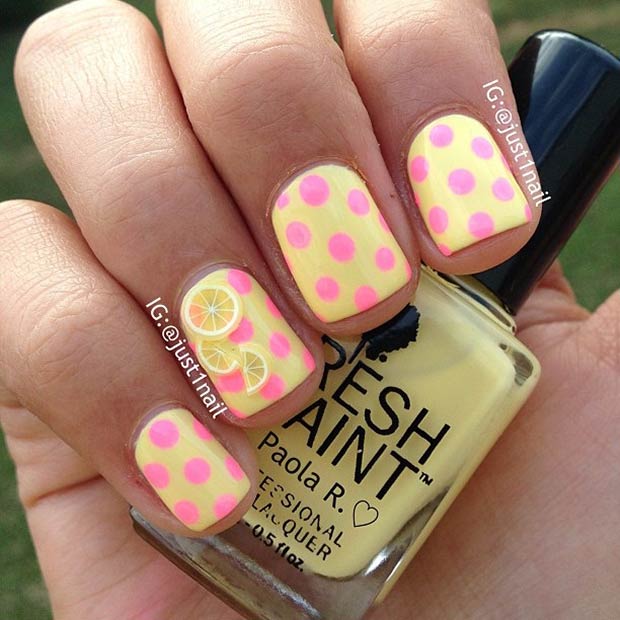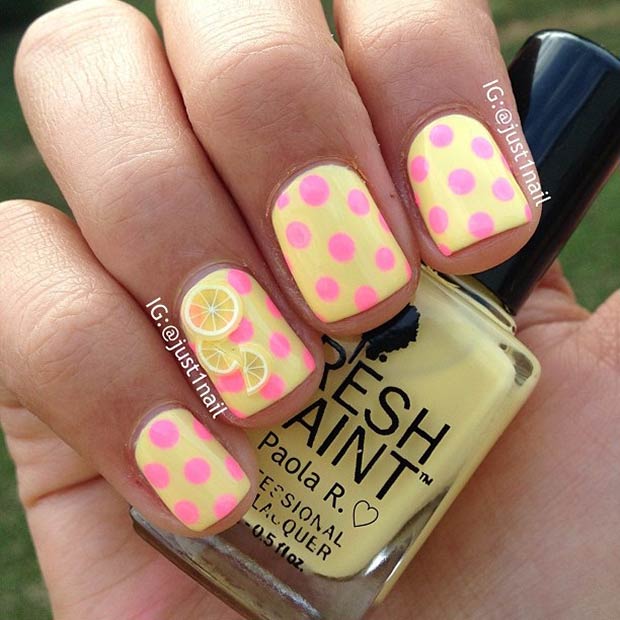 We can't enjoy a good summer without the fresh fruit. So, why not just paint your favorite fruit onto your nails?
Cute Watermelon Nail Design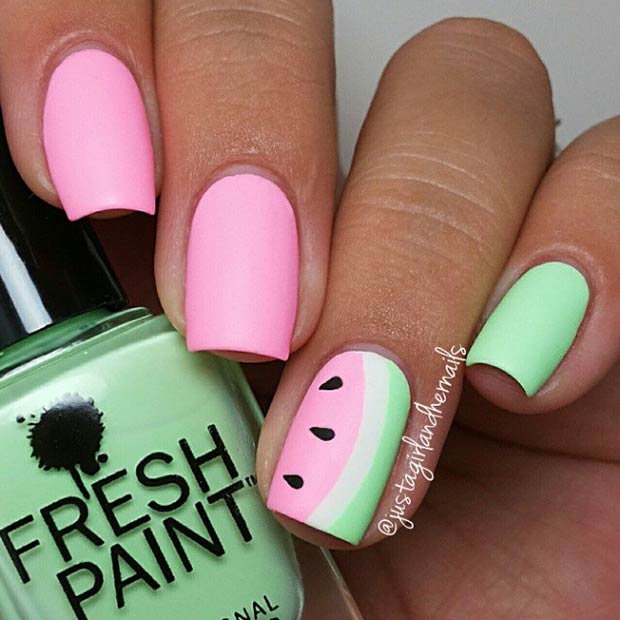 This matte watermelon manicure is so beautiful with the pastel pink and mint hues and it's also so cute with with one nail painted as a a piece of watermelon. Sweet women should not miss this nice nail design.
Adorable Summer Nail Design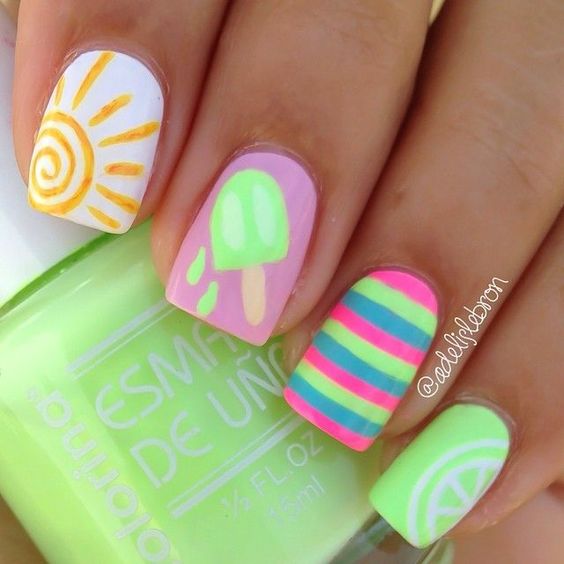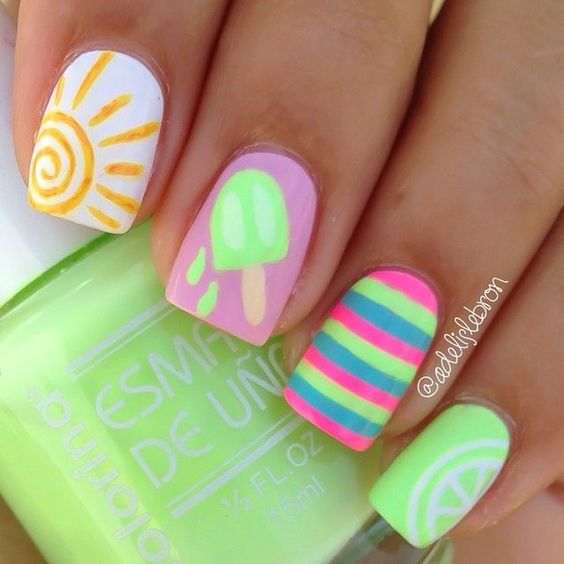 Painting some lovely cartoon pictures on your nails is a great idea to make them more interesting. The sun, the popsicle and lemon are all symbolic images of summer. That's so creative and adorable.
Lovely Cartoon Nail Design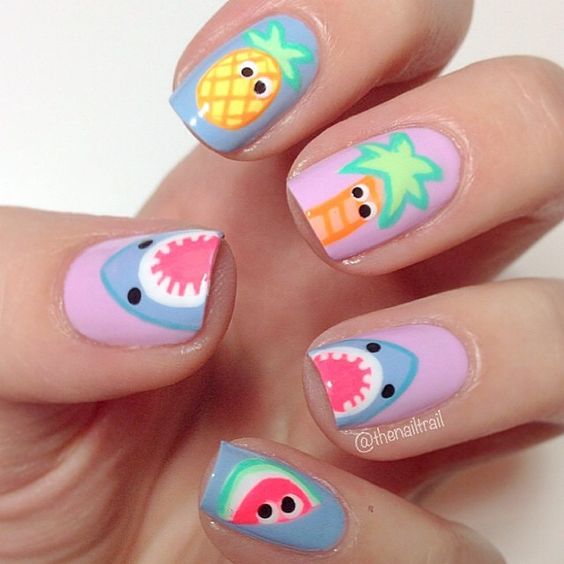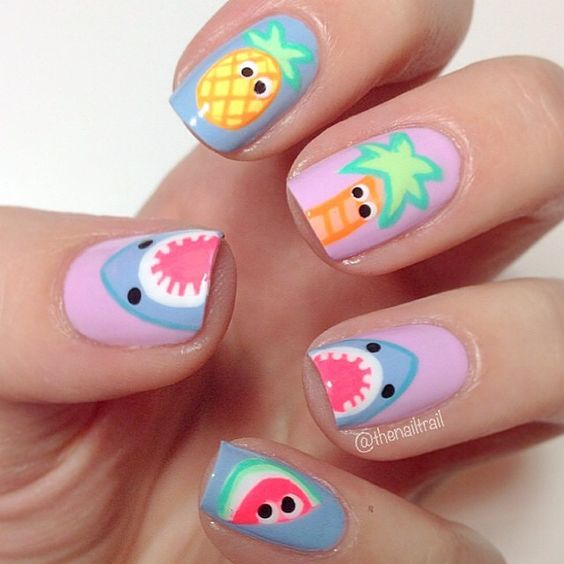 What a lovely and innocent nail design! The cute shark and personified pineapple trees  and fruit make this manicure a super cute choice for young girls.
Cute Pineapple Nail Design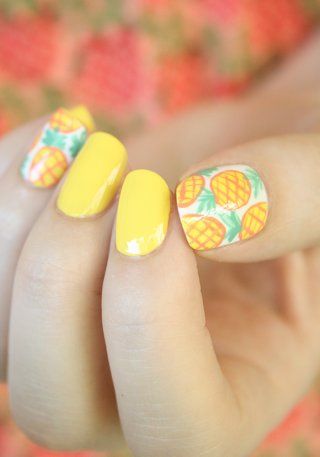 If you prefer a simple style, you can copy this pretty yellow nail art. This nail art is easy to make at home and it looks great on all lovely women.
Pretty Daisy Nail Design for Summer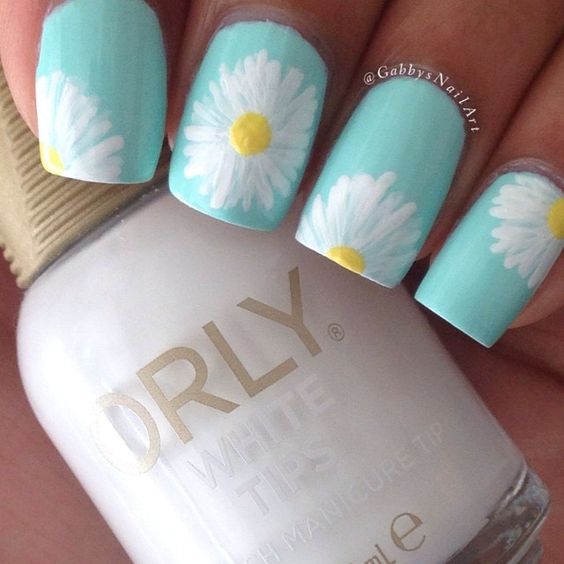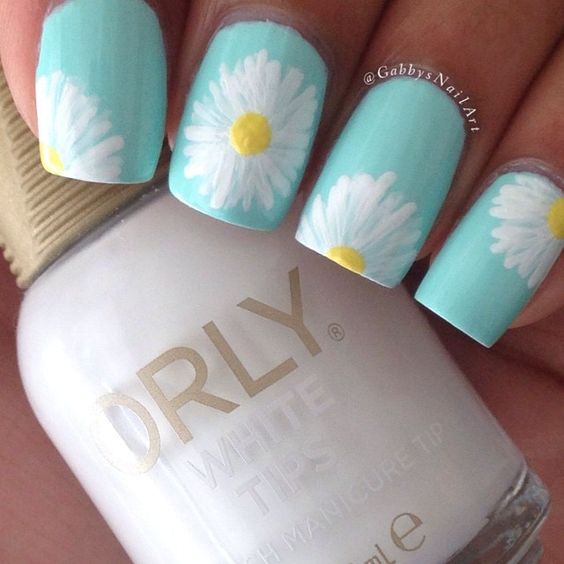 This blue nail design looks quite pretty with the white daisies. The light and elegant colors are wonderful to calm down the impatience in the hot days.
Pretty Pastel Nail for Summer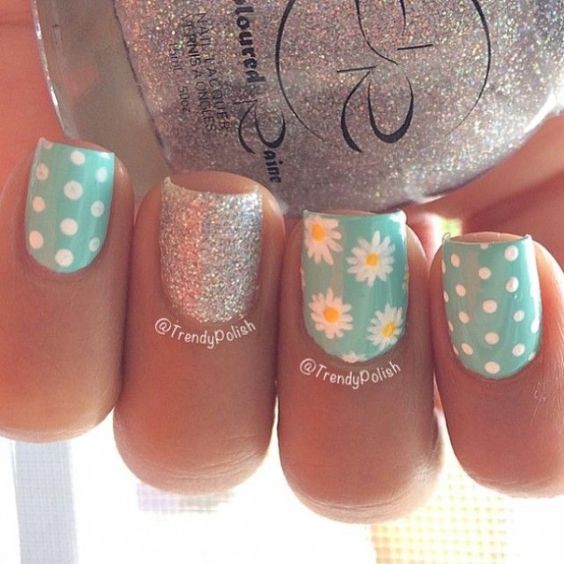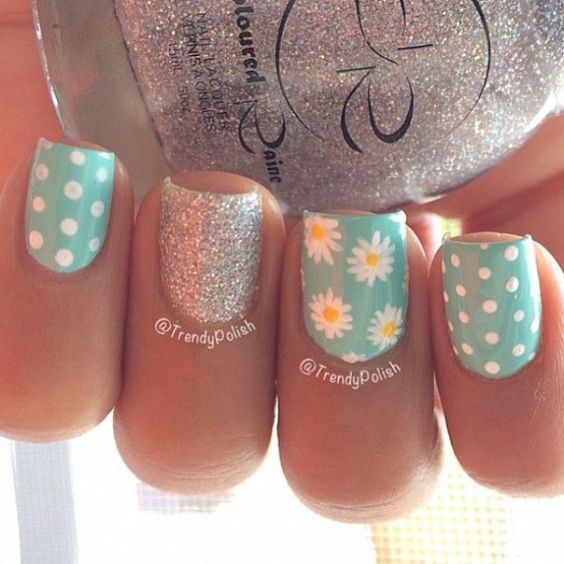 To make the peaceful manicure more fashionable, you can paint your nails with more patterns. The dots, the sequins will add more chic vibes to your nails.
Milky Orange Nail Design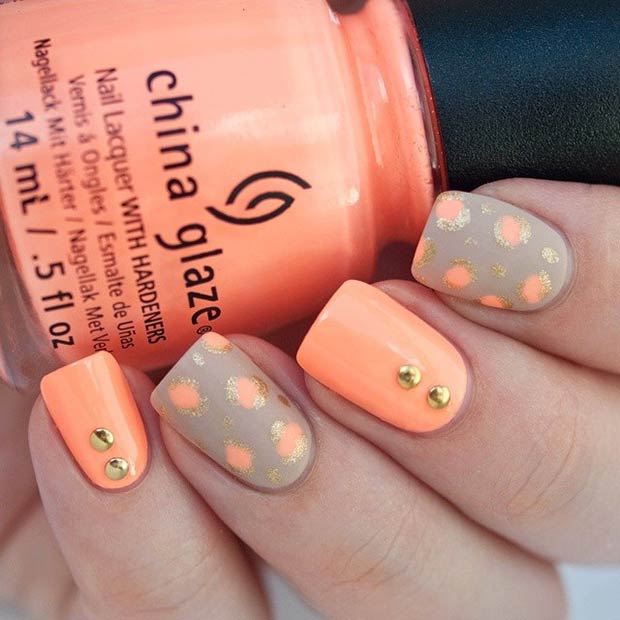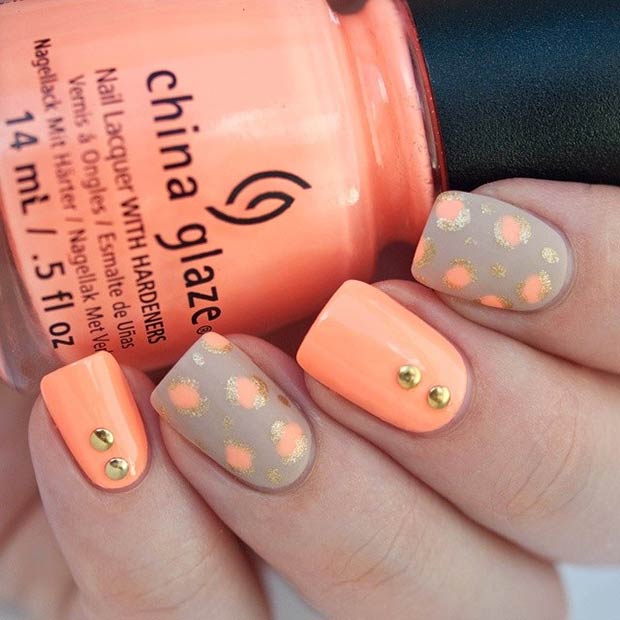 The milky orange nail polish looks quite stylish with the gold ornaments. Besides, the matte coffee nails upgrade the whole look and make it a more elegant choice for fashionistas to try.
Floral Summer Nail Design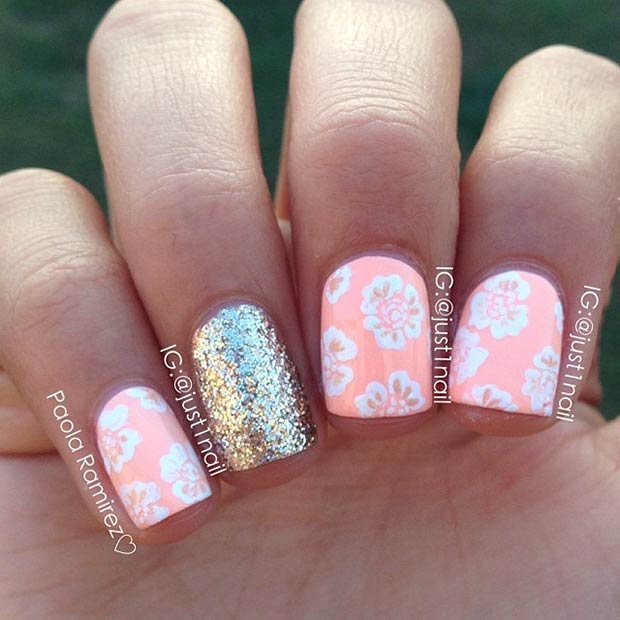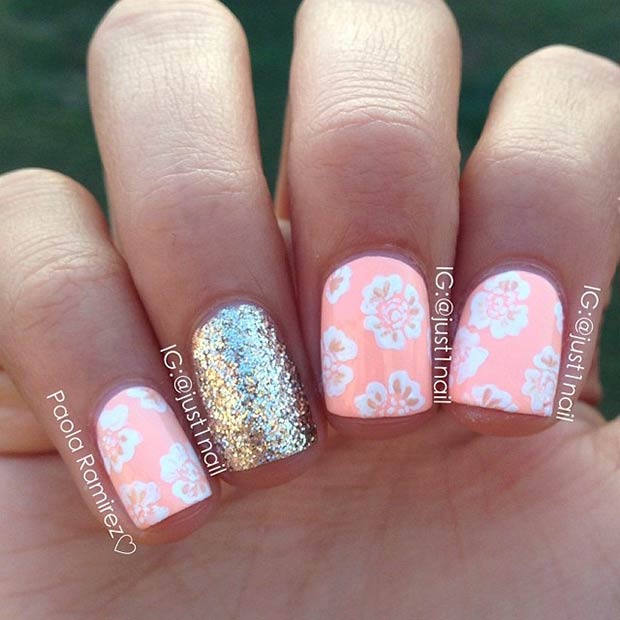 Floral patterns are favored by a huge number of women. These flowers are a bit complicate but they are just so beautiful. With one nail painted with shimmering sequins, this nail design is fashionable for every important occasion.
Stylish Floral Nail Design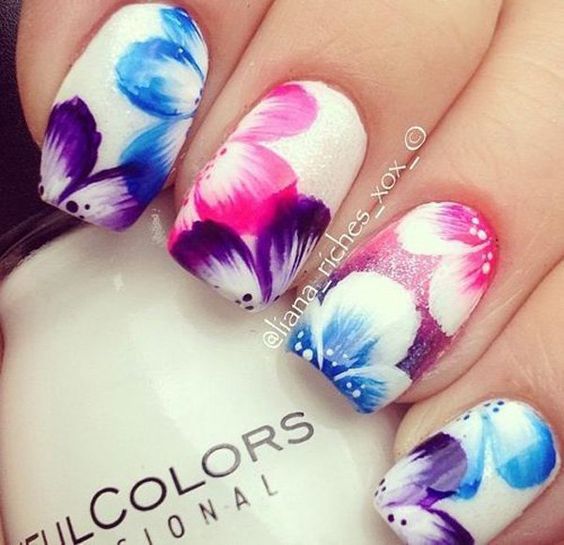 This floral manicure is quite splendid. Yet, this nail design suits mature women better. If you want a more youthful manicure, just use some brighter nail polishes to paint the flowers.
Interesting Sunglasses Nail Design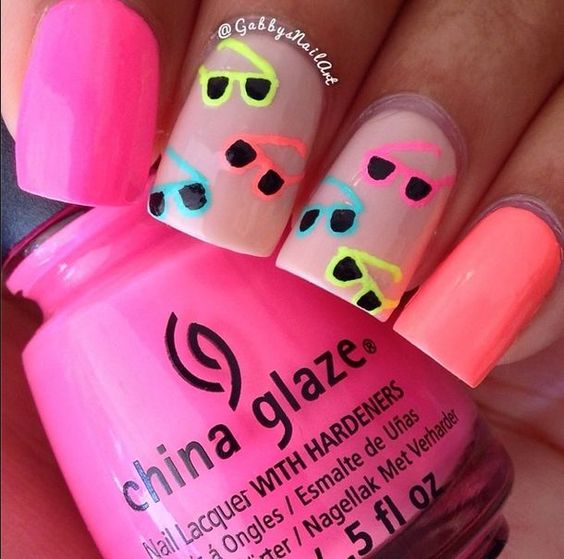 Women go out with sunglasses in summer. So, it's a great idea to paint your favorite accessories onto your nails. For example, your nails will appear more interesting with some cute mini sunglasses on them. Don't you agree?
Beautiful Sea and Beach Nail Design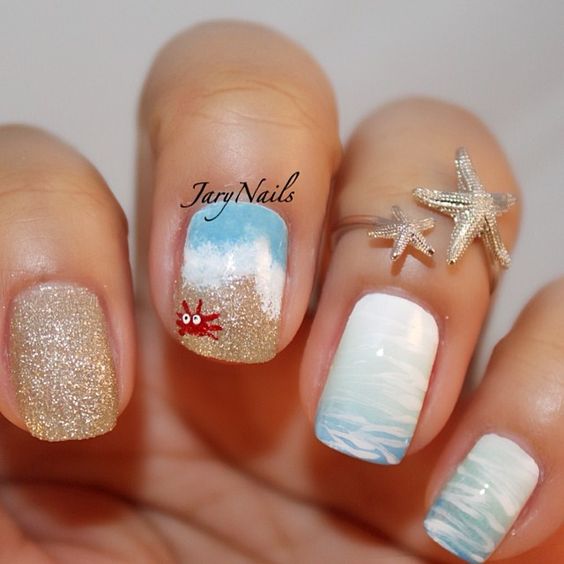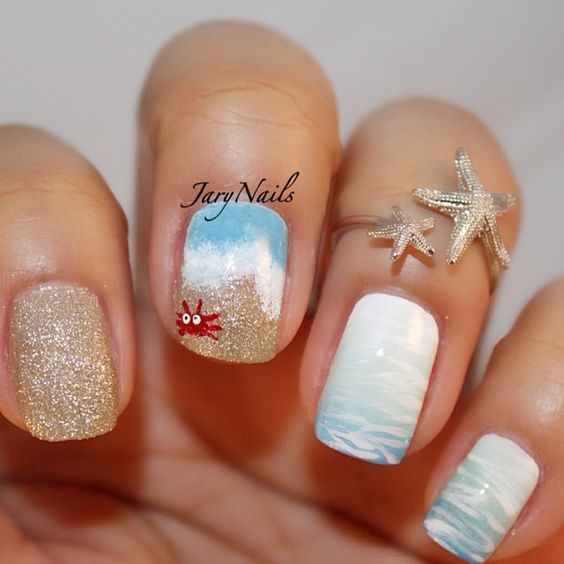 The blue sky and sea, the white waves and the golden sands make a fabulous sea-theme manicure. Moreover, this cute crab adds more fun to this nail design. It is suitable for all women to try.
Stylish Summer Nail Design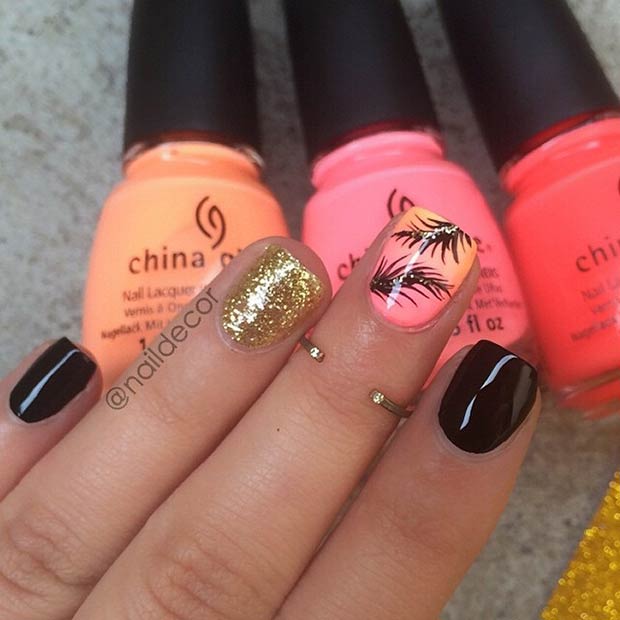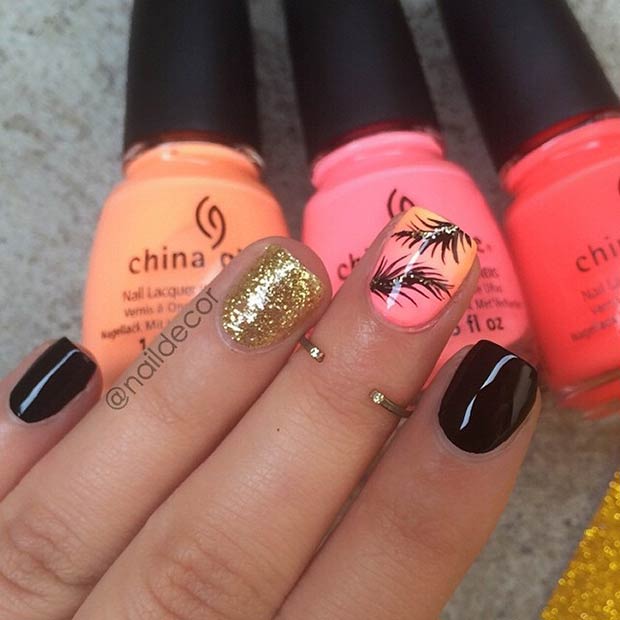 This summer nail design looks quite mysterious because of the two black nails. Plus, the black feathers and the glitter gold nails work well to make this summer nail design more stylish.