When it comes to choosing the perfect outfit for a special occasion, regardless of what that is, it's undeniable that having your nails perfectly polished seals the deal. Whether you're looking for a beautiful night out style or something more casual for the day time, a lick of paint on your nails can transform your look. The latest trend to hit the nail industry by storm is ombre nails. Here are some of our favourite ombre nail looks.
Navy and Black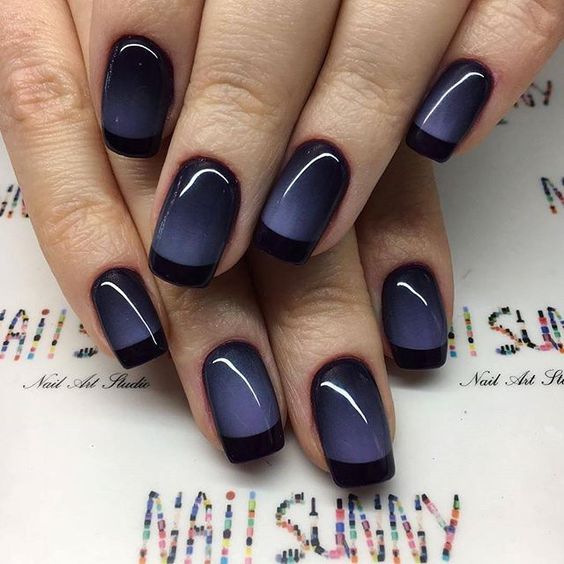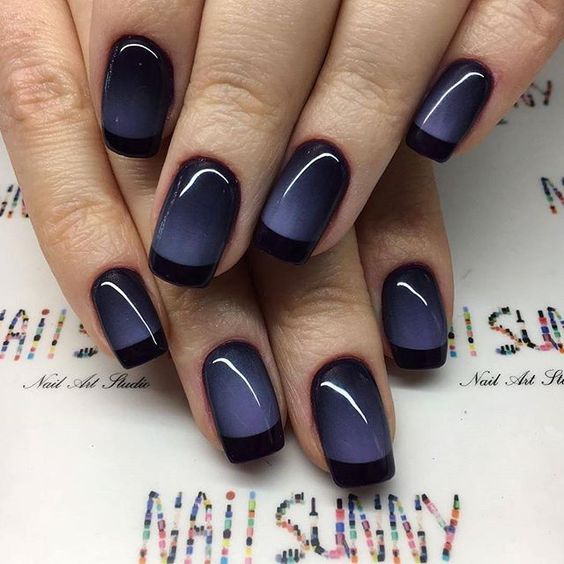 This stunning nail art consists of a deep blue and black shade working together. To recreate, start by painting your nails a dark blue. Paint a lighter blue nail polish on to a sponge and gently dab at the tip to recreate the ombre style. Finish by painting the tips in black for this cool contrast.
Sky Blue to White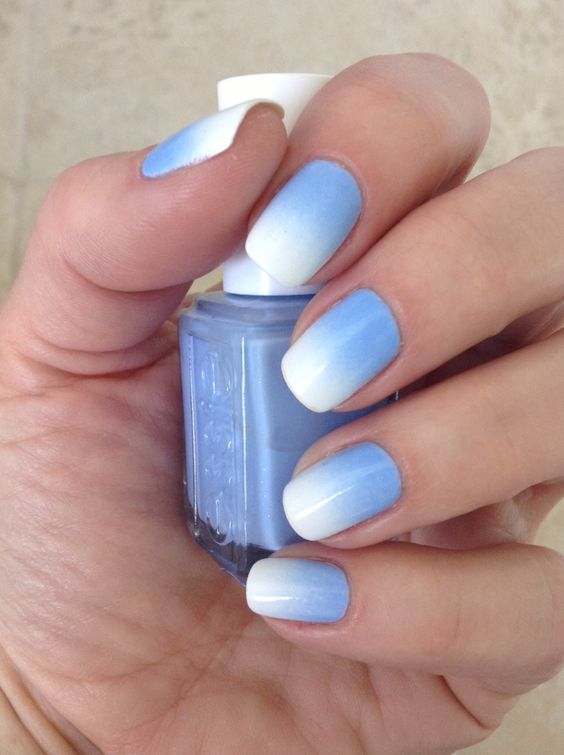 Baby blue and white combine to make this adorable ombre nail look. Start by taking your favourite baby blue shade and painting your nails. Using the ombre technique, dab the white polish lightly at the tip of the nail, making sure the two colours blend together perfectly. This look is great for Spring!
Neon Pink and Orange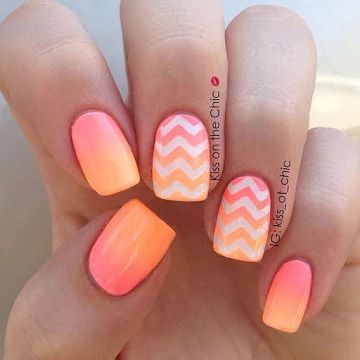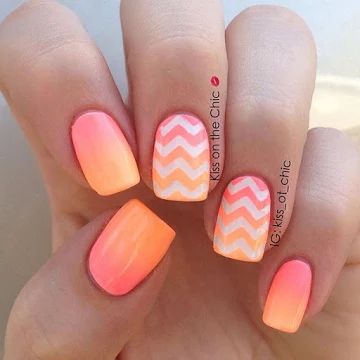 If neon pink is your thing, you'll be sure to love this vibrant ombre look. Using neon pink on the bottom and neon orange at the top, blend the two colours together for this perfect holiday ombre look. To copy the look above, get a stamp or using a steady hand, paint some patterns on your accent fingernails in a fun white shade.
Pale Pink to Mauve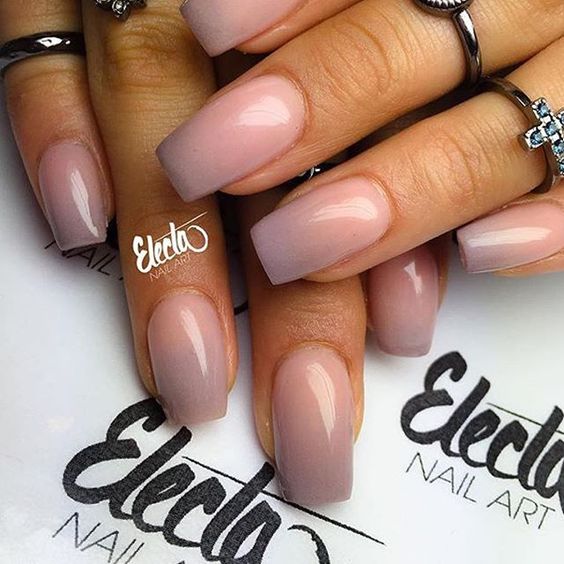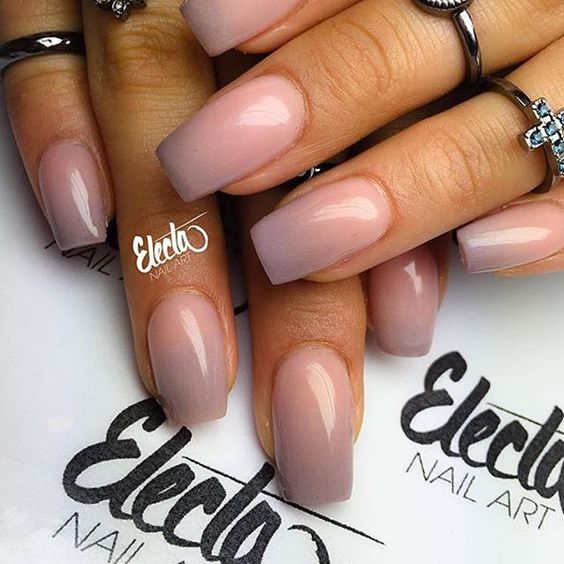 Classy and sophisticated are two perfect words to describe this stunning nail look. Take a nude pink and paint it all over your nails. To add a fun and stylish twist to your nails, lightly dab a mauve shade along the tips of your nails to create this gorgeous yet subtle ombre look.
Pink and Grey Glitter Ombre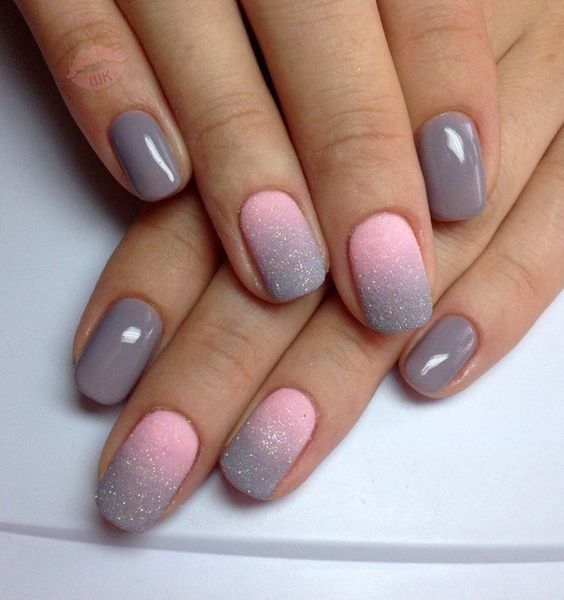 Contrary to previous images in this post, this stunning nail art look features glitter – which is something the Styles Weekly team love. Taking a gorgeous shade of grey, paint your little fingernails, thumb nail and index fingernails. With your two middle fingers, opt for a pale pink and lightly dab the grey on top for an ombre effect. Cover in glitter et voila!
White, Pink and Purple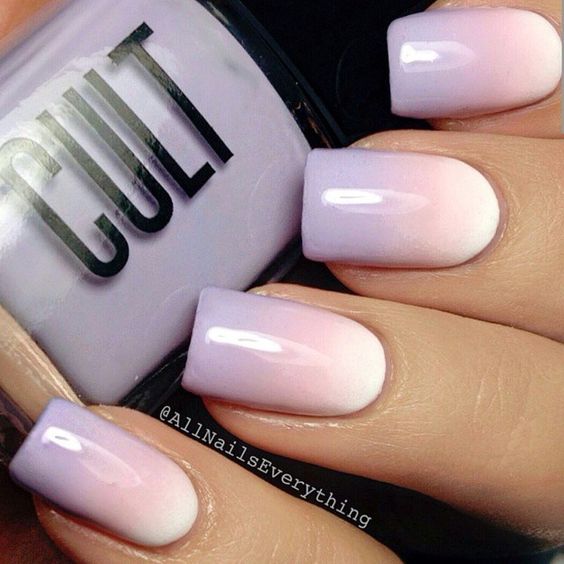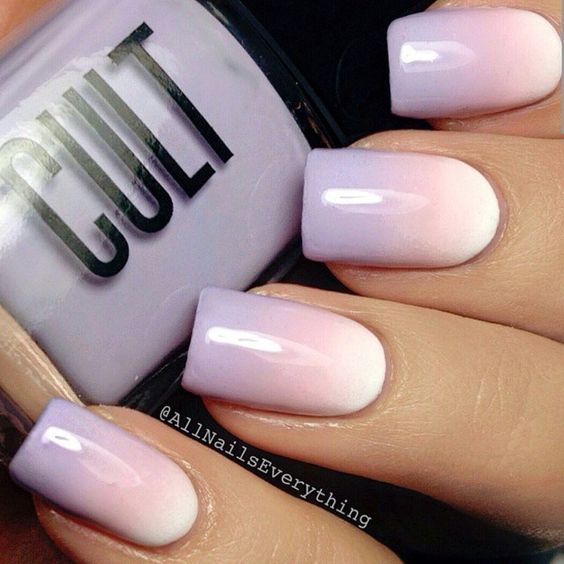 Pastels are a huge trend right across the fashion industry – so why not incorporate them into your nail art look? Start with white at the base of the nail and blend up to a baby pink towards the mid section. Finish with a pretty pop of lilac across the top and cover with a glossy top coat to seal your manicure.
Pink and Blue Matte Nails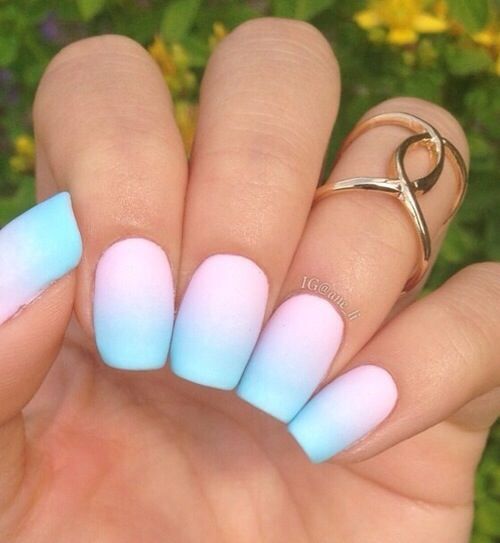 Pink and blue make the perfect combination – don't you agree? Take your favourite pastel pink and blue shades. Using a sponge, blend and create this ombre look. Whether you go for pink or blue on the bottom, the colours work so well together. We just adore this finished product. It's perfect for summer or for a holiday abroad too!
Ombre French Manicure with Diamantees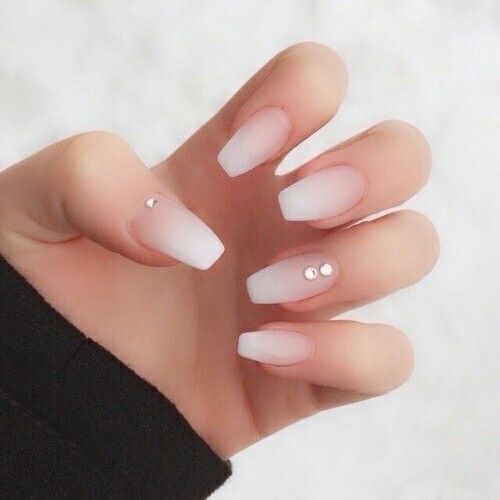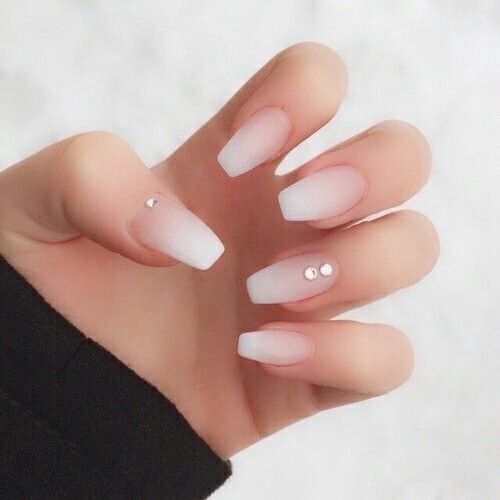 Diamantees can turn a reserved nail art look into something special. This stunning style goes from pink to white with added gems. Start by choosing a matte baby pink. Paint your nails this shade. Taking a white colour, blend this across the tips. This creates an ombre French manicure look. Add diamantees to your ring and thumb nails for an extra glam finish.
Pink to White with Glitter Top Coat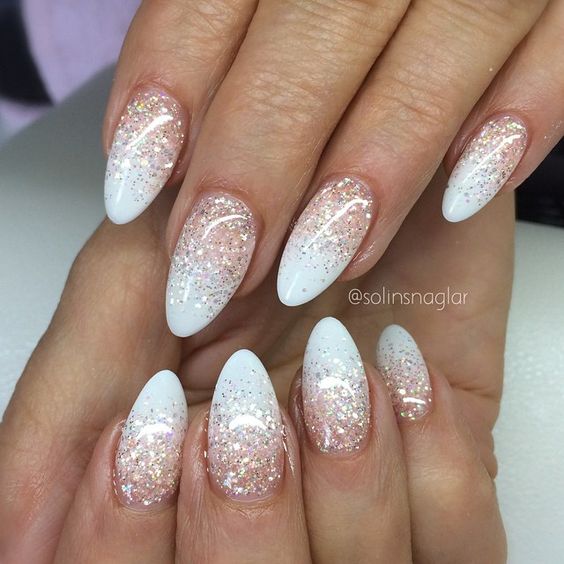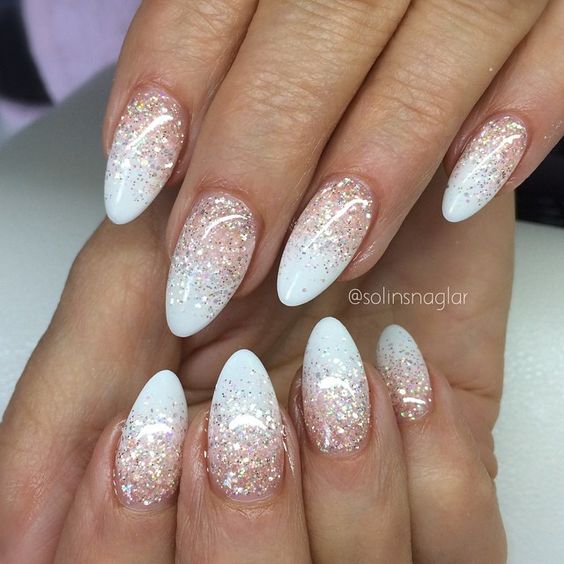 Glam and glittery is exactly how we'd describe this look. This nail art is perfect for a special occasion or night out! Blend your nails from a pink to a white in a cool ombre technique. Make sure the colours blend seamlessly. Take a chunky glitter polish and paint over the top, making sure you get plenty of glitz on your nails. Wait to try and show off your new nails!
Dark to Light Grey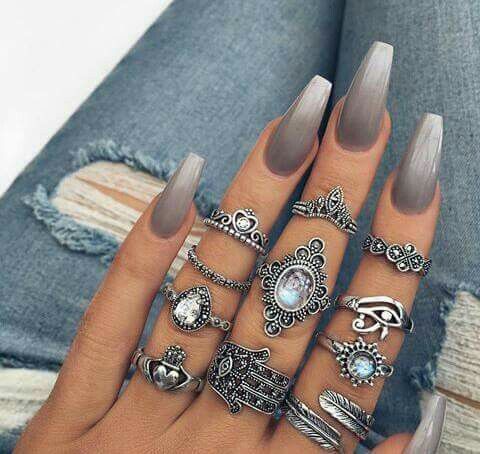 Grey is the perfect colour for something natural yet sophisticated. Using this ombre technique you can blend two shades of grey together! Start with dark grey at the bottom and finish towards something lighter at the top. Take inspiration from this stylish lady and add statement rings to really make your nail art pop.
Which of these stunning nail art designs is your favourite? The ombre nail technique is relatively simple to do with a handy sponge, but has incredible effects. No matter what look you're going for, you can create endless effortlessly stylish nail art ideas utilising the ombre technique. Throw in a bit of glitter and you're really on to a winner. Let us know in the comments which one of these beautiful looks is your favourite.