Mint is a beautiful color for hot days. With the approach of summer, the mint nails are becoming more and more popular. In this post, we would like to show you 17 fashionable ways to decorate the mint nails. Stay here and find the designs you love.
How can you spend a whole summer without trying the trendy mint nails? Just stay here and check out these 18 chic mint nail art. Find the designs you love and try them.
Ombre Mint Nail Design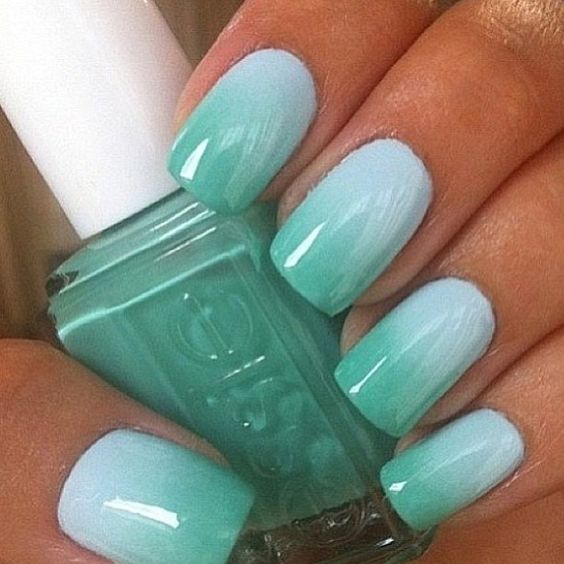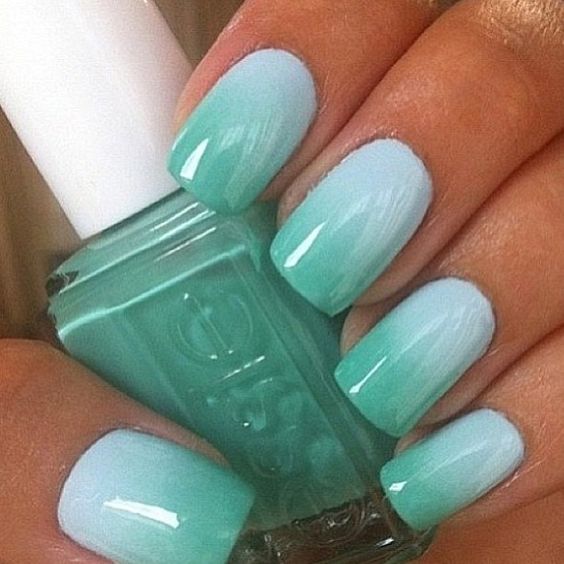 This ombre mint nail design is quite suitable for summer. The cold tone nails will calm you down when the hot days get you crabbed.
Mint Nails with Hearts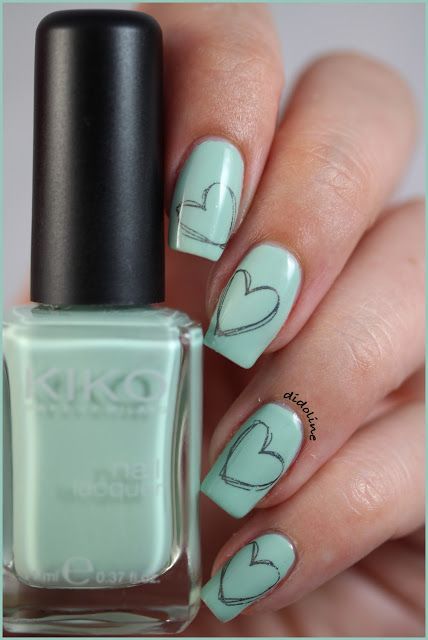 The simple hearts do a great job in turning this nail design more lively and cheerful. It's a nice manicure idea for young women.
Mint French Nail Design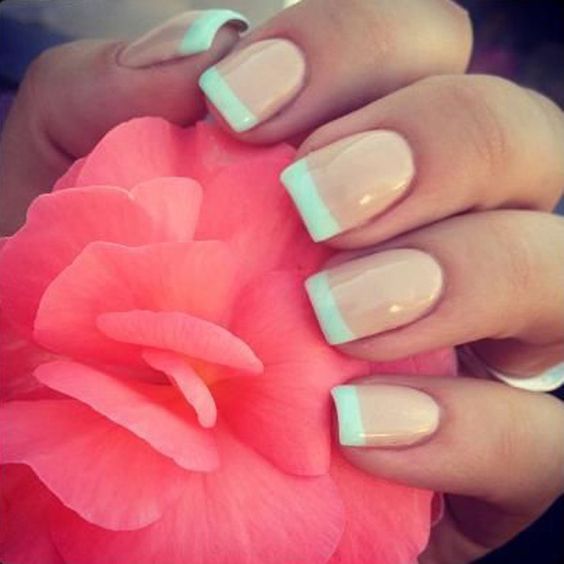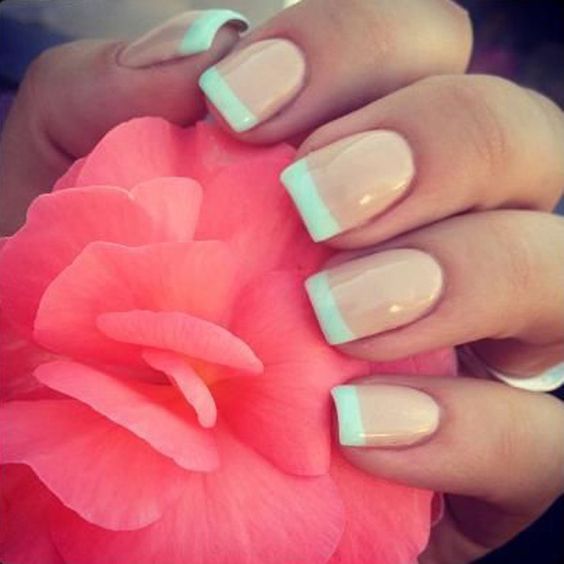 French nail designs are always graceful. In summer, you can also do a mint French nail design. This is quite a chic and elegant option for all women.
Lovely Mint Nail Design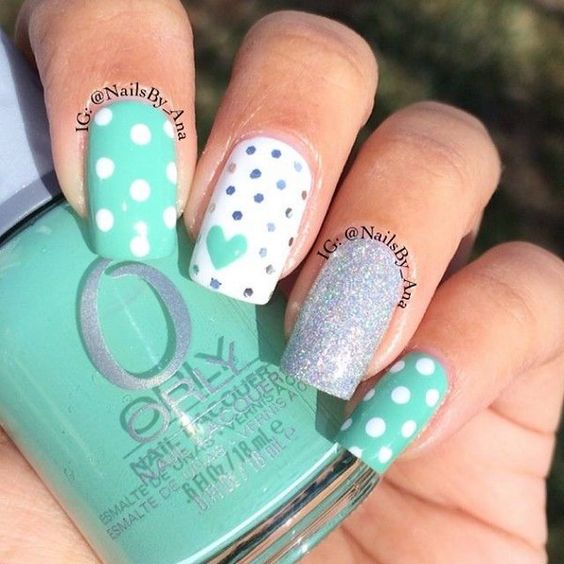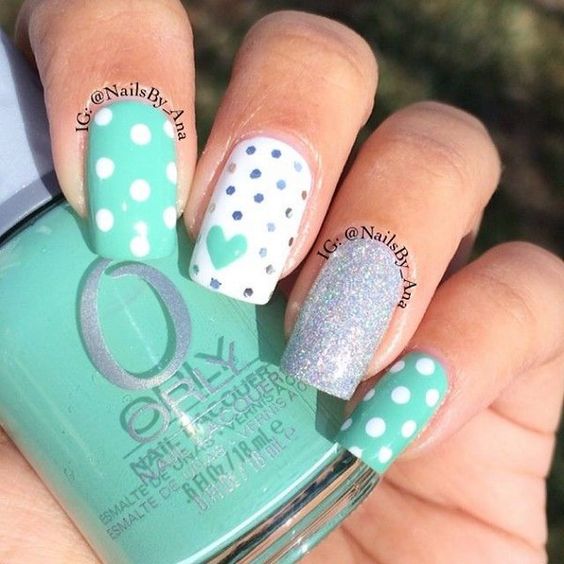 For beginners, the dotted nail design is the easiest one to do at home. As is shown in this picture, mint and white look quite beautiful when work toghter.
Mint Nail Design for Prom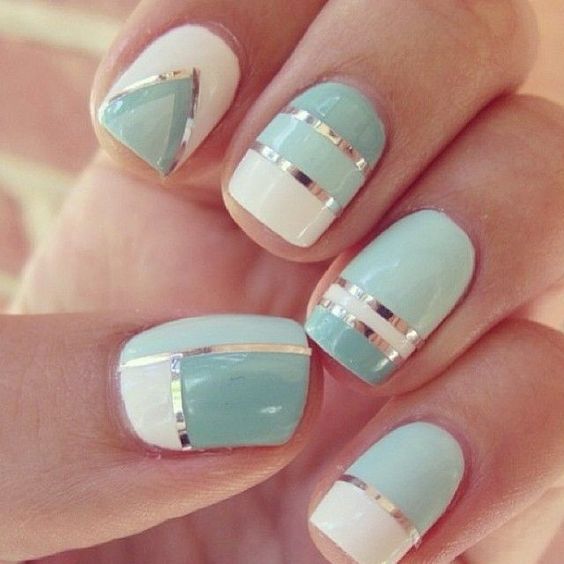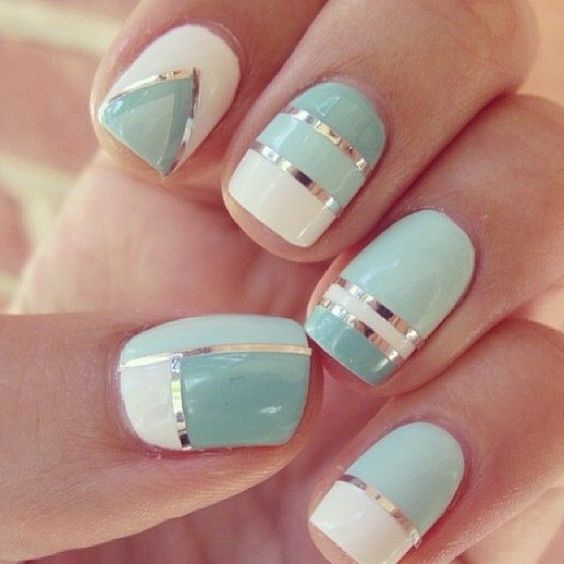 When you go to the prom, you need an eye-catching yet decent nail design to show your fashion attitude. And this one, is the right one to try.
Mint Nail with Flake Ornament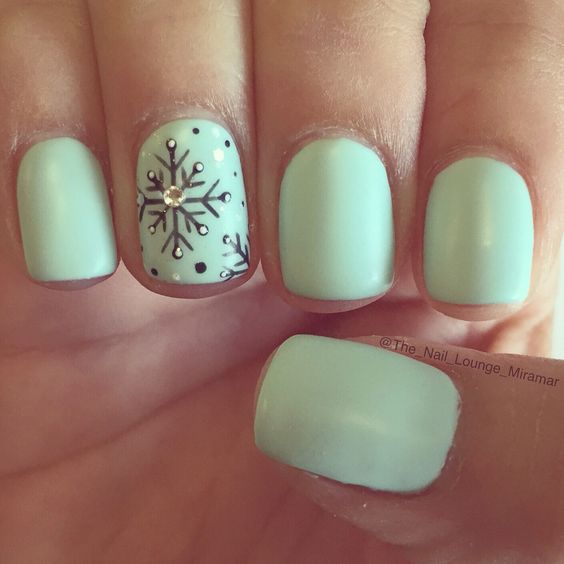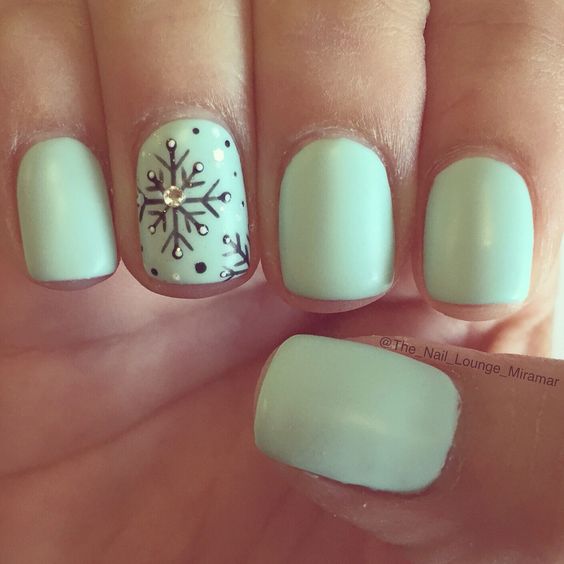 This pale mint nail design looks rather pretty and the flake adornment keeps this nail design from being too plain. Women who prefer simple nails should not miss this nail art.
Golden and Mint Nail Design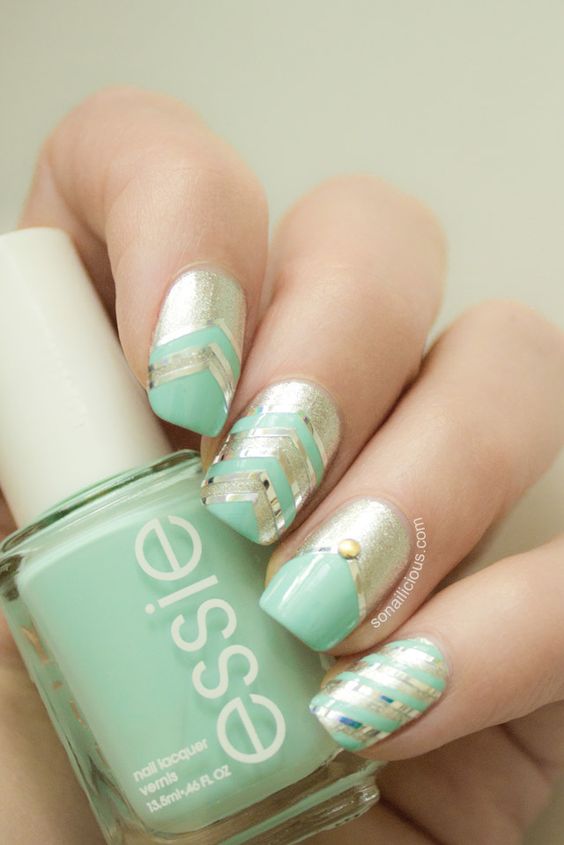 Mint nail polish looks far more fashionable when you paint some golden nail polish with it at the same time. Such a stylish nail design is suitable for all the important occasions.
Pretty Mint Nail Design for Holiday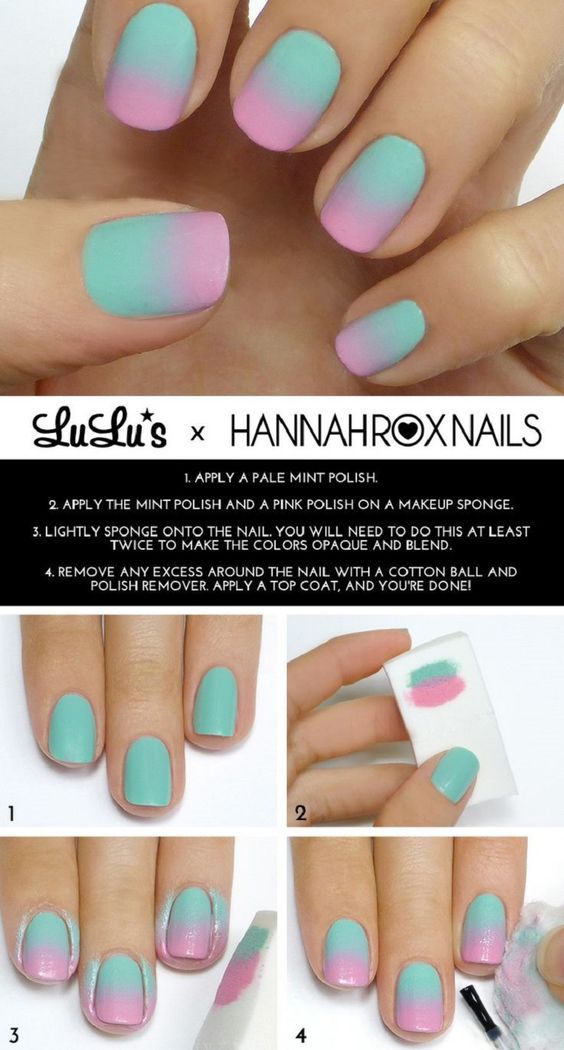 When a holiday arrives, you need a pretty manicure to spice it up. At this time, nails in bright and bold tones will be a perfect choice. For example, this mint nail design is wonderful to try for your holidays.
Fabulous Mint Nails for Summer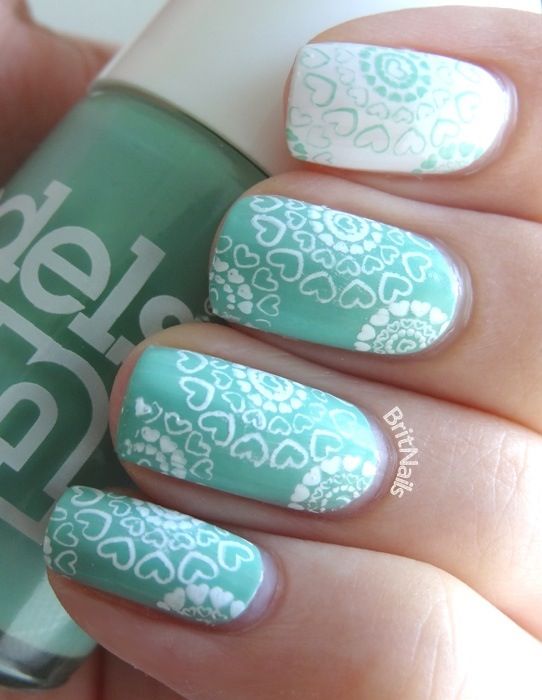 This nail design is fabulous in that the white patterns reveal a carving effect. Such a delicate nail design idea is quite suitable for sophisticated women to copy.
Anchor Mint Nail Design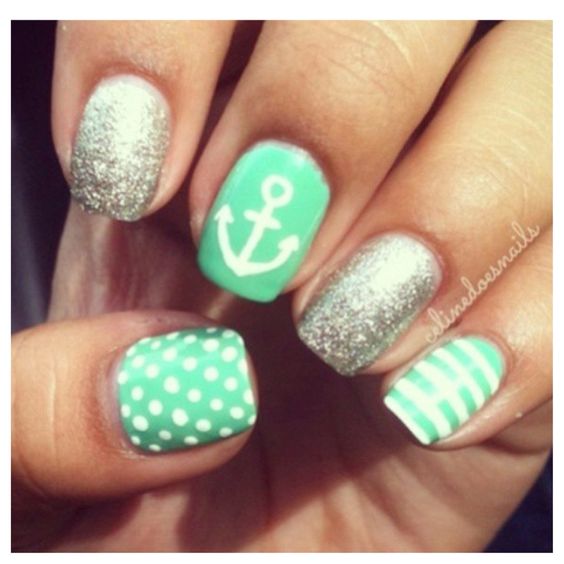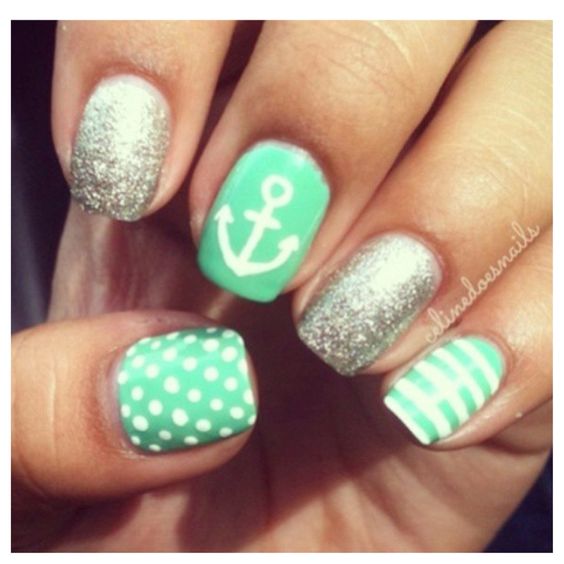 For younger fashionistas, the anchor and stripes are both stunning choices. Besides, the glitter nails add more fashion vibes to the final look.
Mint Nail Design with Studs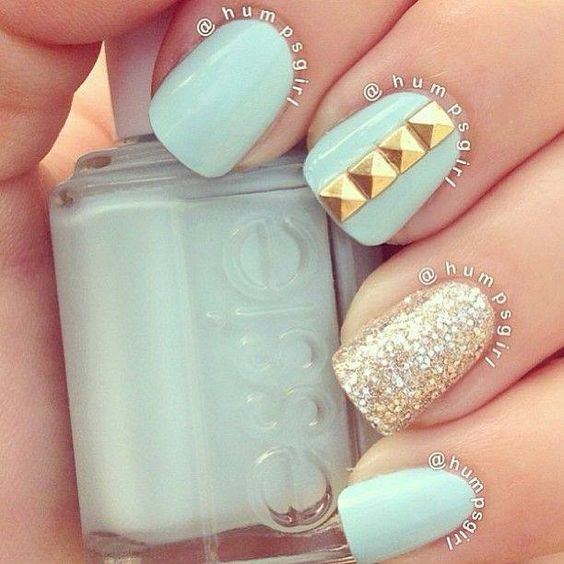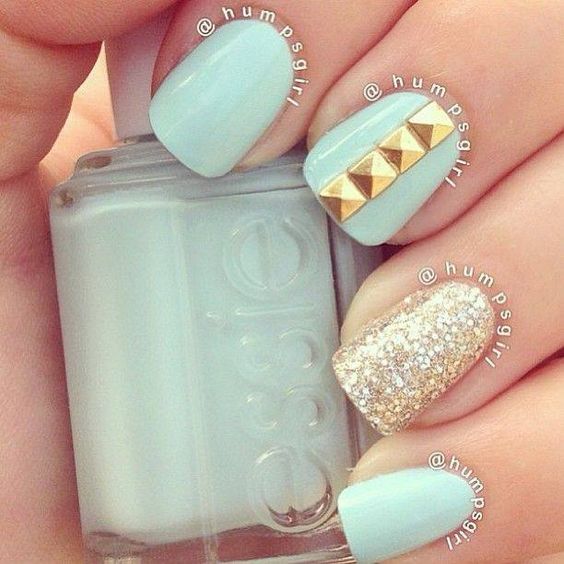 One way to decorate your mint nails is to add some metallic studs and apply golden glitter nail polish to one of your nails.
Sexy Mint Nail Design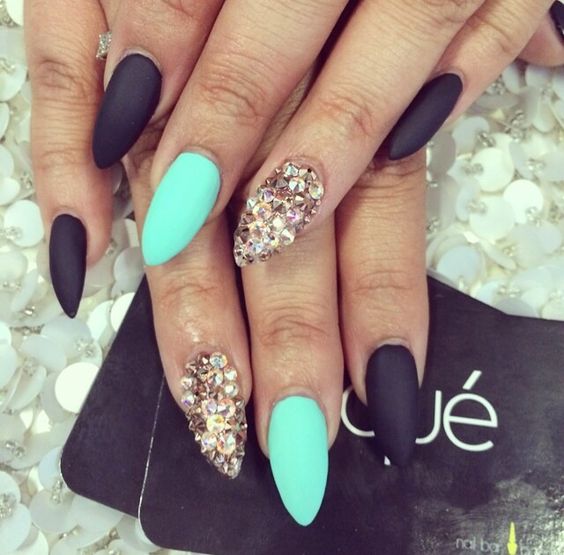 This is how it looks when mint, black and golden glitter nails work together. Plus, the slihouette nails make this nail desgin more stylish. It's a sexy nail design to try for night-out looks.
simple Yet Stylish Mint Nail Design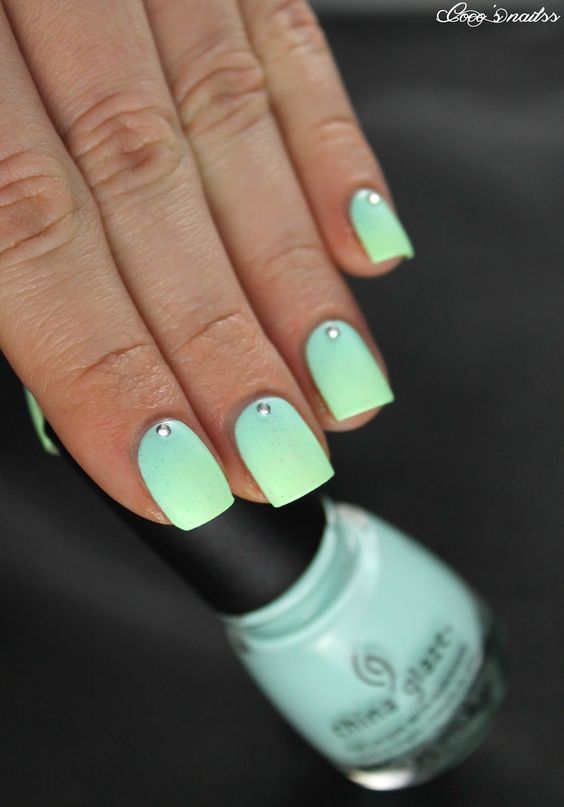 This is a very basic mint nail design, yet it becomes quite special just with the single dot on each nail. This pretty nail design is gorgeous for all women and occasions.
Glitter Mint Nail Art for Summer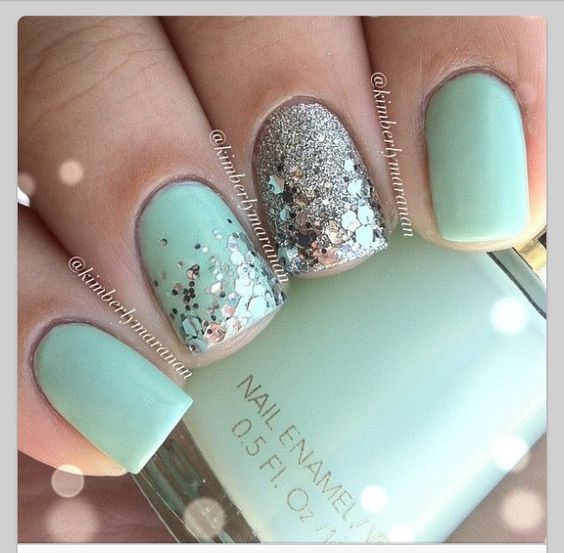 The glitter sliver nail polish works well to make this mint nail design a fantastic option for proms and parties.
Mint Silhoutte Nail Design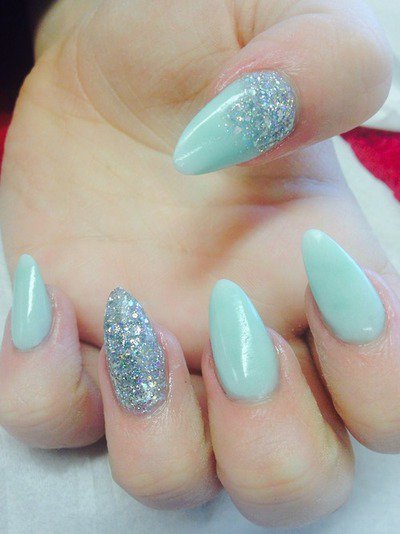 Another mint and silver nail design. The difference is that the tapering nails can make your nails look slimmer and longer.
Mint Silhoutte Nails with Plum Flowers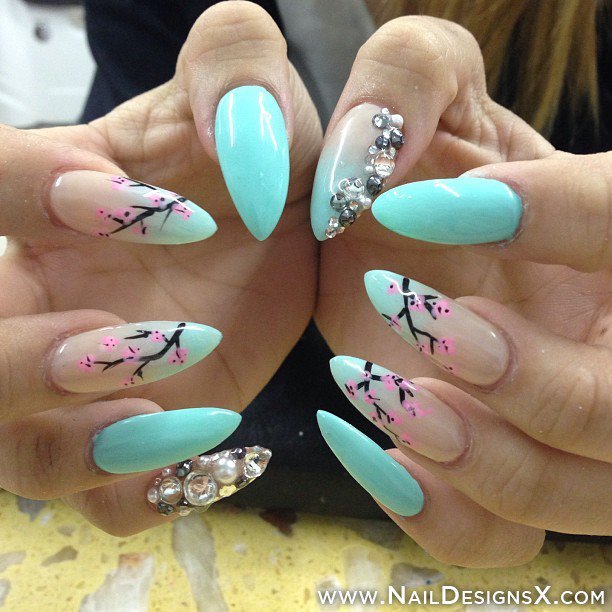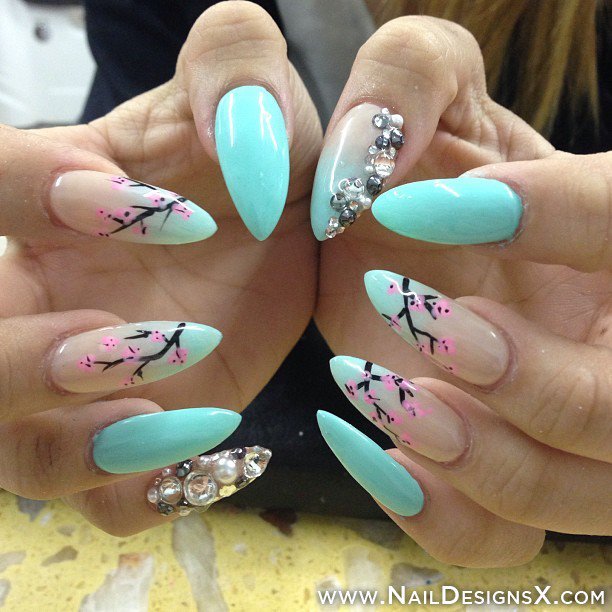 With some bright rhinestones and pretty plum flowers on the nails, this mint nail art is super gorgeous for weddings and some other important occasions.
Lovely Mint Nail Design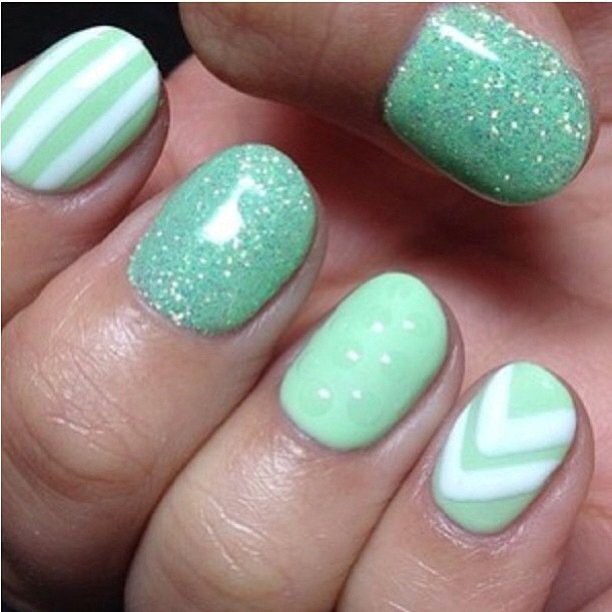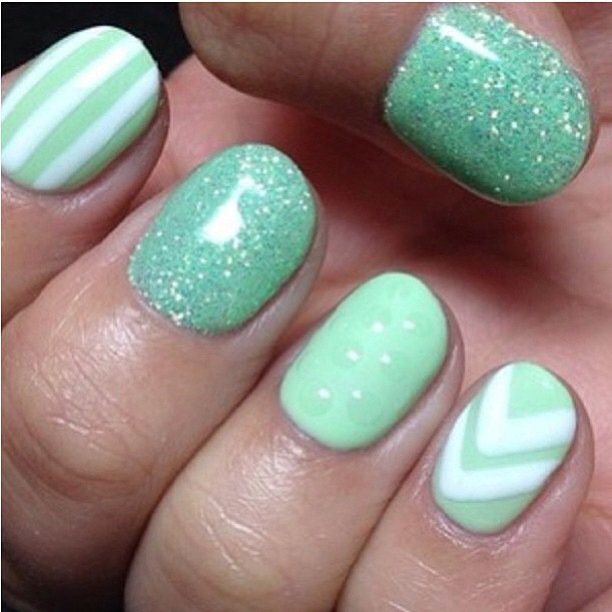 This nail design is quite lovely because of the mint and white stripes, tiny dots and the mint glitter nail polish. All everyday situations will be suited for this pretty nail art.