The spring/summer 2016 sartorial season is here. It's exciting, it's bright, and it's brimming with wildly different looks. From the well-behaved tone of some trends to the bad boys/bad gals air of others, from lingerie as outerwear to lively colors and graphics contrasting with silvery greys and tailored black suits, this season has it all.
We curated some of the most outstanding fashion trends of spring/summer 2016 so you can find your spiritual sartorial place within any of them. Perhaps within more than one as this season's mantra is 'Mismatch and look fabulous'.
1.      The Slip On Dress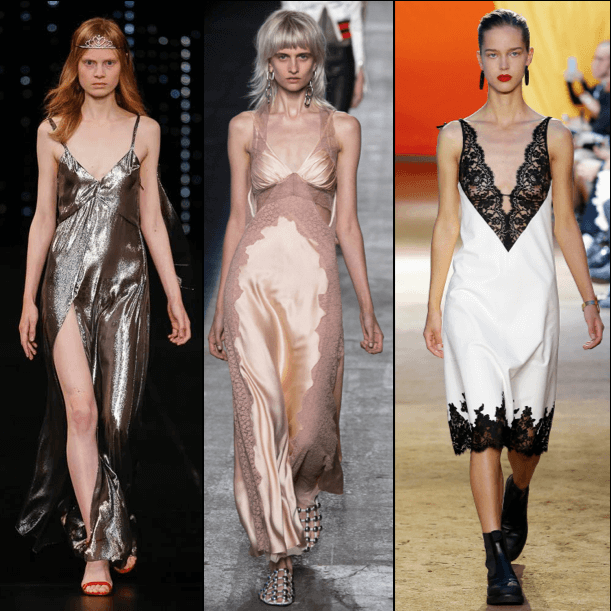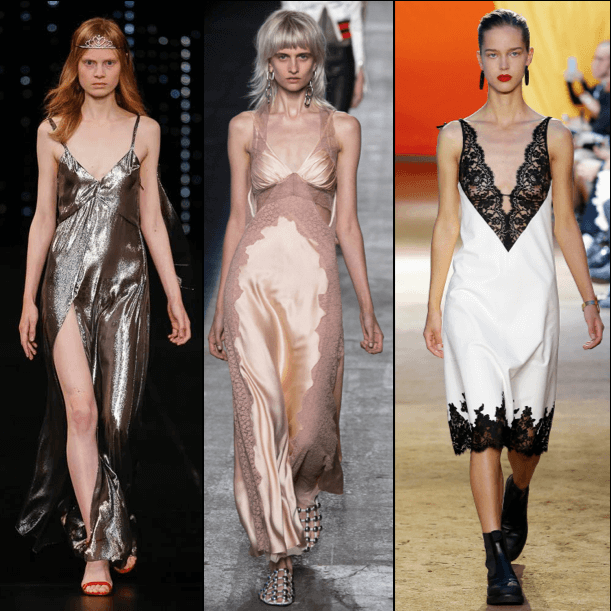 Yes, it's the same slip dress that quietly retired from your wardrobe just some years back. Only this time it's back with a slinkier look. We are talking about lingerie-inspired clothing with an added twist. A few details added here and there to make the slip dress look less like 'underwear worn as outerwear' did the trick.
The new slip dress keeps its unconventional, rather quirky air. Nonetheless, there will be lace, satin, and see-through chiffon to make the slip dress ready to wear. Besides, this item renders itself perfectly for layering. Fine knits should do the trick.
2.      The Ruffles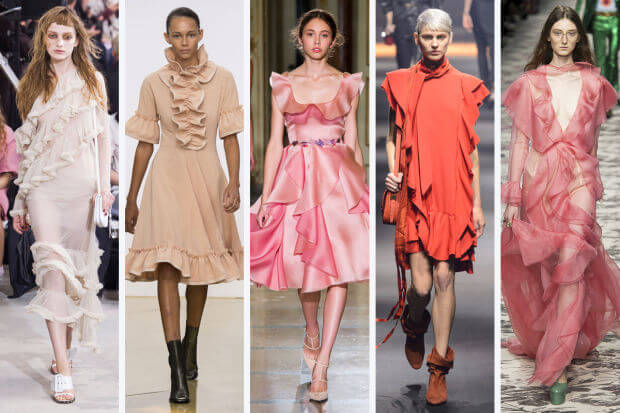 Ruffles are in for the summer/spring 2016 season. Chances are these feminine details will stick around for a while. As such, investing in a few ruffled pieces may be a wise choice. The romantic look comes in a wide variety of shapes and sizes. When it comes to ruffles, both quality and quantity matter. Choose between minimal and structured ruffles tiers, messy shredded ruffles or the large flamenco dresses inspired ruffles.
3.      The Lively Colors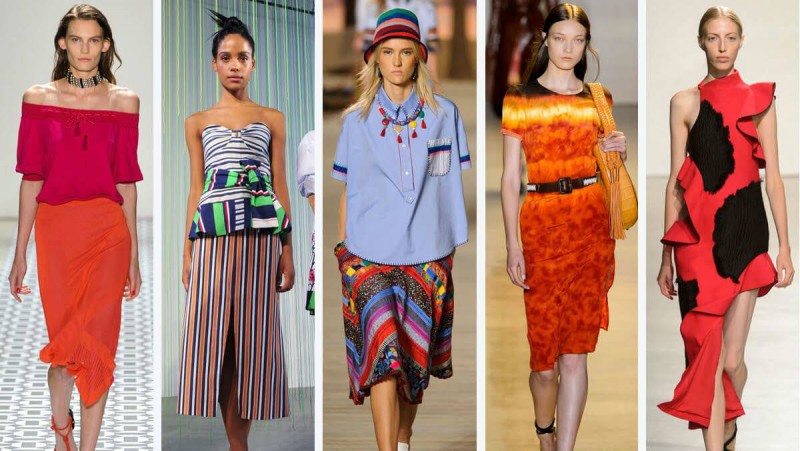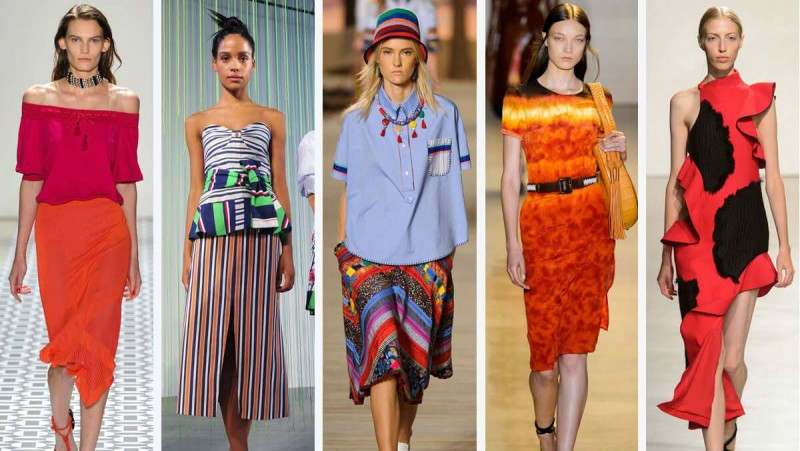 Color your life brightly with this season fashion trends. The emphasis falls on graphic patchworks of color combining all this year's fresh takes. Minty tones and vivid orange hues are the safest bet for this year's spring and summer. Mild blue hues and rose are just the right choices to start spring in style.
4.      The 90s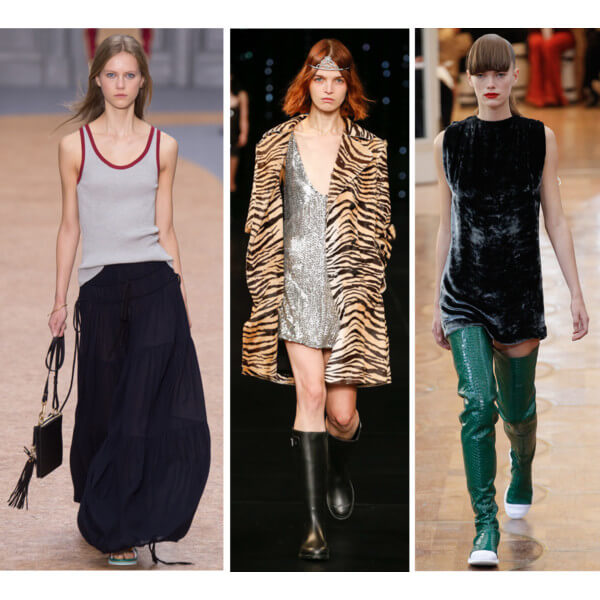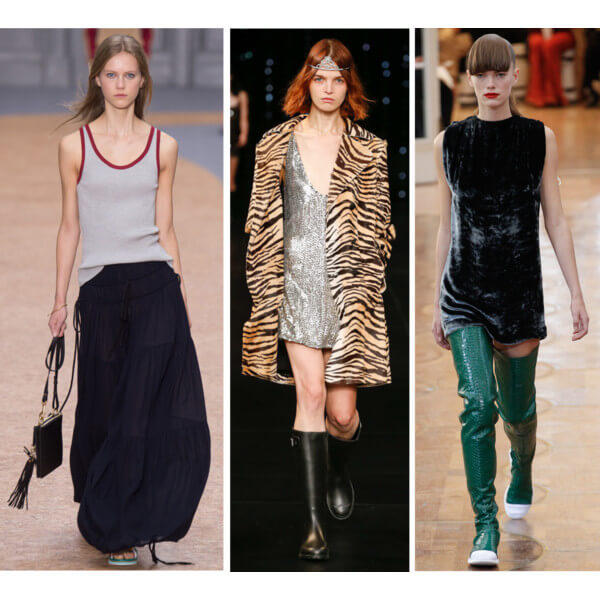 The 1990s fashion trends were mined almost exhaustively for spring/summer 2016 fashion trends. It turns out that after the 70s became the sweetheart of fashion during previous seasons, the 90s had a lot to offer. If you're nostalgic after the era of rave, grunge, minimalism, fanny packs and tracksuits, this is the time to revel into the bountiful comeback.
5.      The Backpack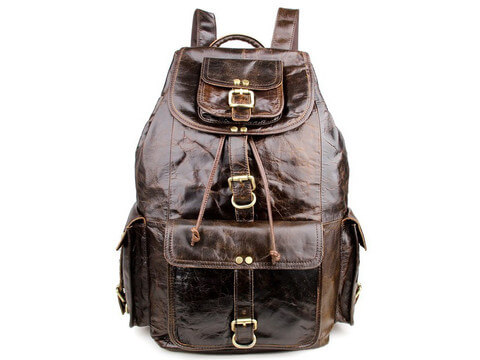 Speaking of the 90s, one of the fashion trademarks of this decade is back in all its glory. The functional yet pretty backpack is likely to accompany you everywhere from work to a stroll in the park to your weekend getaway. Considering leather is also back, you could opt for a cool leather backpack that is roomy enough to hold your laptop, books, makeup essential and more.
6.      The Leather Jacket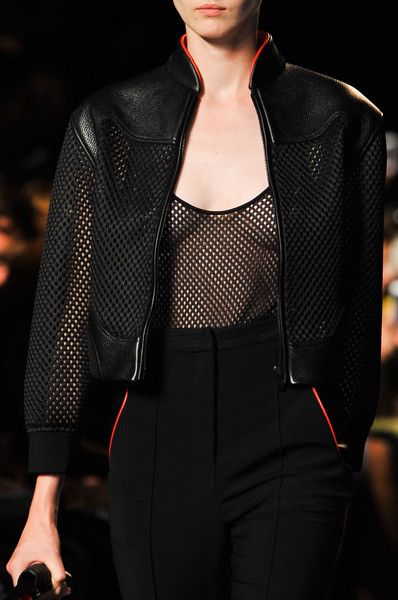 Leather backpack, leather graphic bags and now the leather jacket. Sure, the all-black classic biker leather jacket is an option. However, spring/summer 2016 brings a bundle of colors and variations that will leave you speechless. You'll find all the bright hues complete with tassels, patchwork applications or others. Whether leather or suede, these jackets are the new go-to item to ease the transition between seasons.
7.      The Shoulder Peek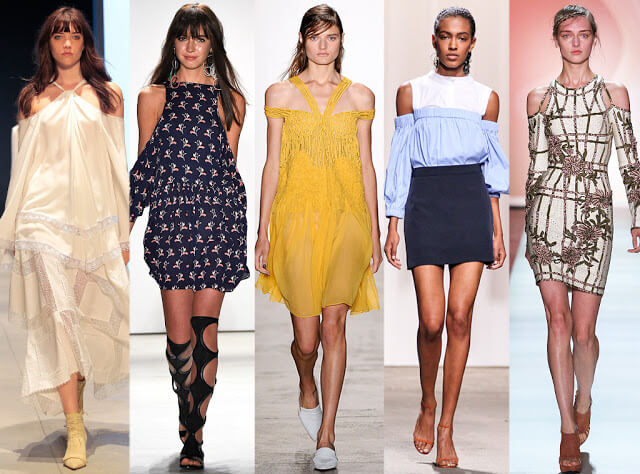 One of the most prominent fashion trends for this summer/spring season is the shoulder peek. You'll find a variety of collections that feature shoulder cut-outs, shoulder drops, and asymmetrical necklines. All these cuts reveal the new accent spot: the shoulder. With an added peek at the collar bone for quite a number of them.
8.      The Super Long Earrings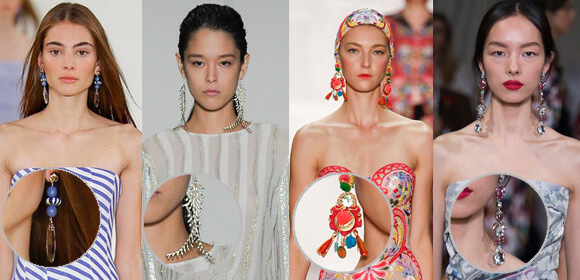 There's really an explosion of earrings trends out there and they're all a must-try. Super long earrings are the go-to accessories this spring and summer and possibly all throughout the year. Shoulder dusters have been featured in all collections announcing this year's spring/summer trends. The easiest way to wear them is in mismatched pairs, with one earring missing entirely one shoulder duster, one stud, and one ear cuff. This season is all about layering too.
9.      The Fishnet Knitwear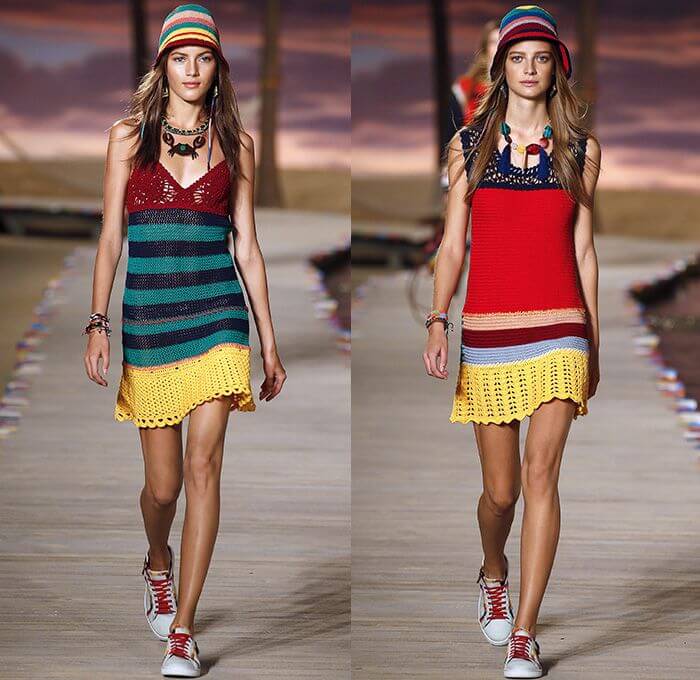 In line with a reiterated Boho style, the fishnet is present everywhere from vests to tops to skirts and dresses. A minimalist approach sees the fishnet included in wardrobe staples as a specific design detail that offers some transparency.
10. The Sheer Beauty Look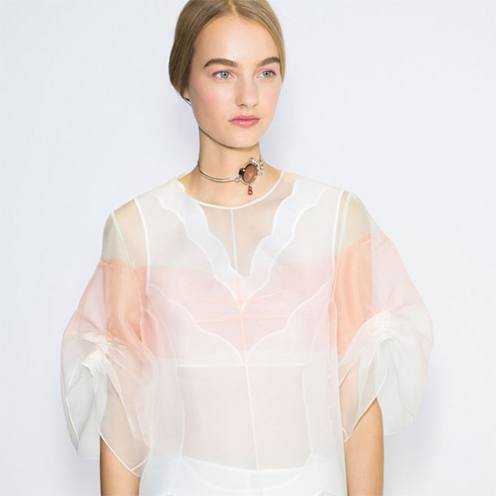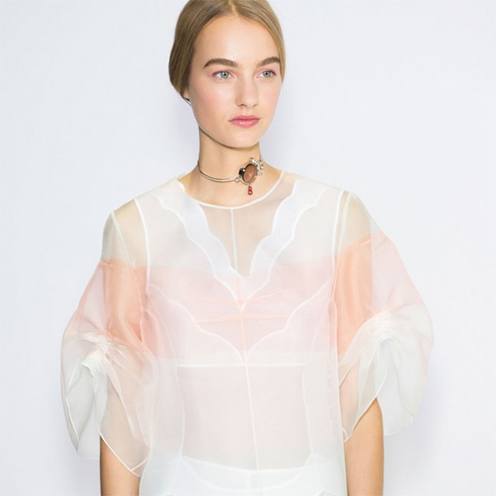 Sheer beauty that emphasizes the natural is also one of this season's fashion trends. This trend was greatly enhanced by exquisite organza pieces and fairy-like chiffons, all foamy. It may prove difficult to build some opacity around these perfectly summery items, but a real-life scenario will require it.