1. Kelly Rowland Straight Hairstyles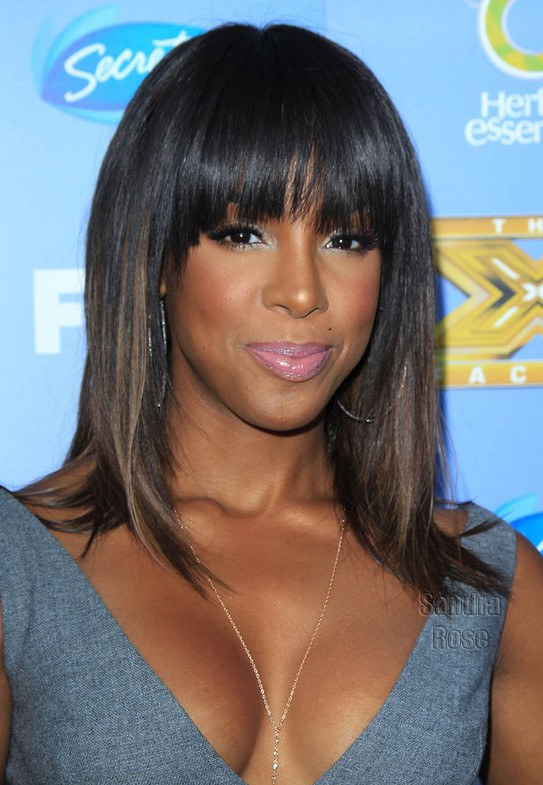 A heavy fringe really helps to round out Kelly Rowland's long facial shape. It is just so flattering for the singer, and the edgy, razor cut fringe adds a contemporary twist to the look. Lots of volume on the top of the head creates a beautiful rounded shape, while the lengths are beautifully smooth and glossy. Layers cut into the hair give some subtle shape. The hair colour is very carefully crafted to create a gorgeous multi-tonal look. The jet black of the top of the head extends along the lengths, but it is also joined by some warmer chocolate brown sections that create contrast and interest. This is a great style for Kelly Rowland, truly feminine and flattering.
2. Kelly Rowland Medium Hairstyles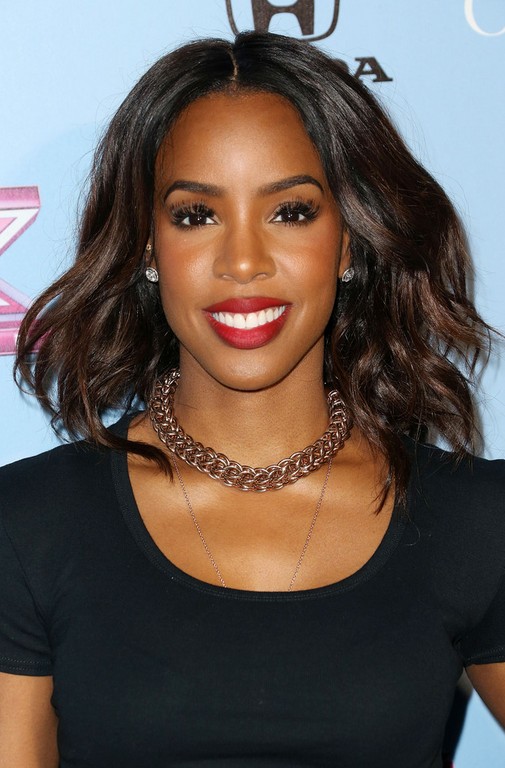 This style is something of a hit-and-miss look for Kelly Rowland. The colour is great; a combination of darkest brown shades and richer warm brown tones work to really bring out her beautiful eyes (and those extreme eyelashes!). The lengths of the hair are fab – cut in layers of differing lengths for a funky, high fashion look that creates a really unique effect. However, the centre parting with the hair brought back from the face makes the face look long. Kelly Rowland's facial shape is a long oval so styles that emphasise length aren't as flattering as those which round out the face or shorten it, such as adding a heavy fringe or side sweep.
3. Kelly Rowland Long Wavy Hairstyles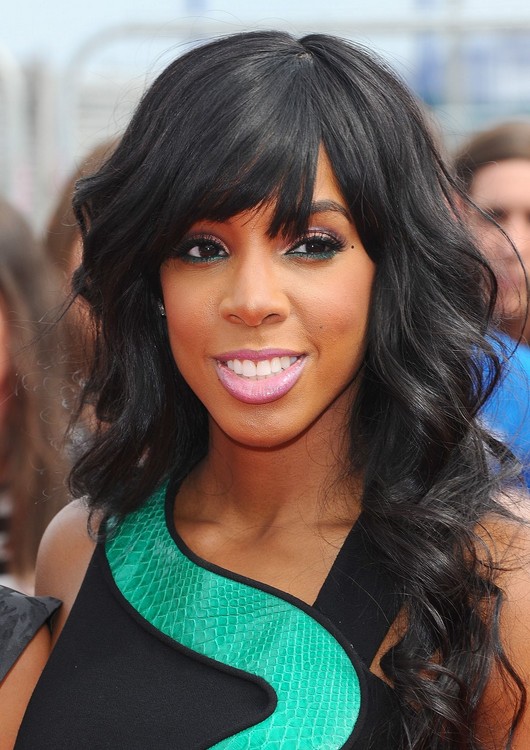 Kelly Rowland's jet black hair is so perfect here it is hard to believe it is even real! Her perfectly glossy, smooth locks are styled with precision to create a gorgeous long glossy look. The singer's fringe is cut at an angle for a contemporary edge and it is then brought to the side. A side parting creates great shape and allows the lengths to fall in big loose curls and waves that add loads of volume to this bouncy style. The heavy fringe is a great look for anyone with a long facial shape, and the volume adds width, making this s truly flattering style for Kelly.
4. Kelly Rowland Curly Hairstyles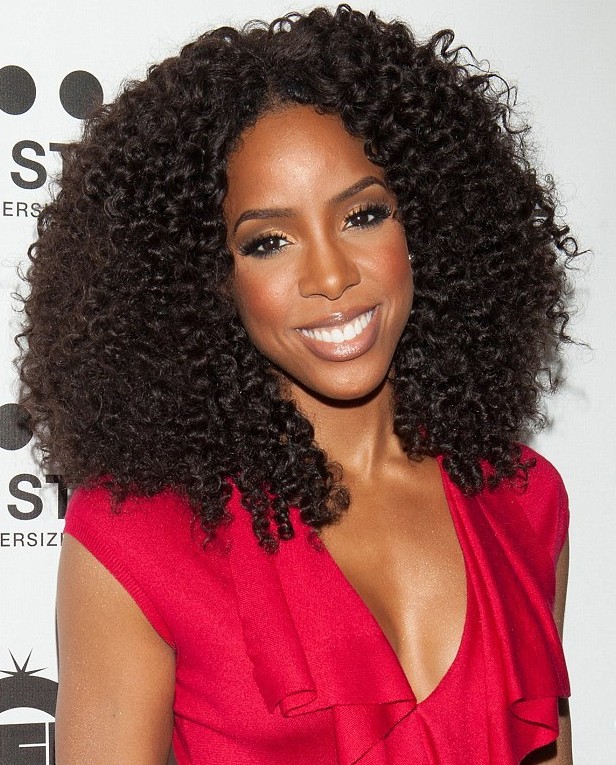 If you want a style with loads of impact, then here it is! The beautiful Kelly Rowland wears her jet black hair in a style that packs in millions of perfect, tight curls for a big, bouncy look that frames a perfect face. This style has everything you need to create a memorable look; it certainly has volume! It also has perfectly conditioned, glossy hair, great shape and a rich, flawless colour. A style like this is fun, funky and fearless – great for confident, sexy women like Kelly who aren't afraid to make a big style statement. An iconic look!