Eye shadow is the perfect finishing touch to your make up look for any special occasion. Indeed, with so many different types of eye shadow in neutral shades, matte finishes and glitter finishes too, it is easy to create a stunning make up look, regardless of which occasion you're dressing up for. If you would like something a little more simple for a day time look or something gorgeous and glittery for a special night out then eye shadow is the best way to do so. Styles Weekly have gathered some of our favourite step by step eye shadow tutorials into this gorgeous gallery.
Neutral Glitter Look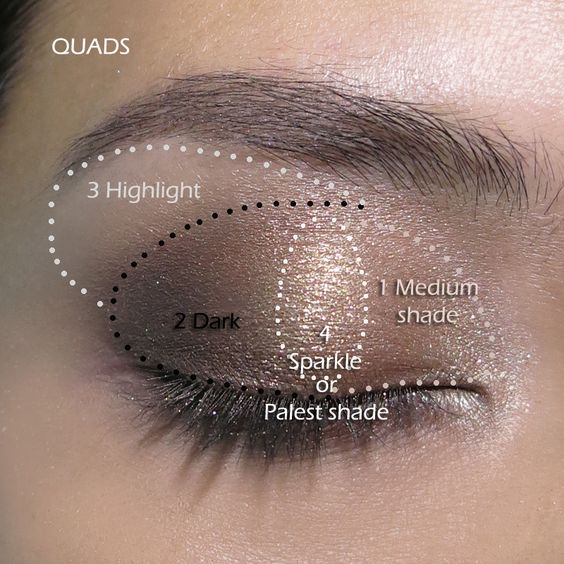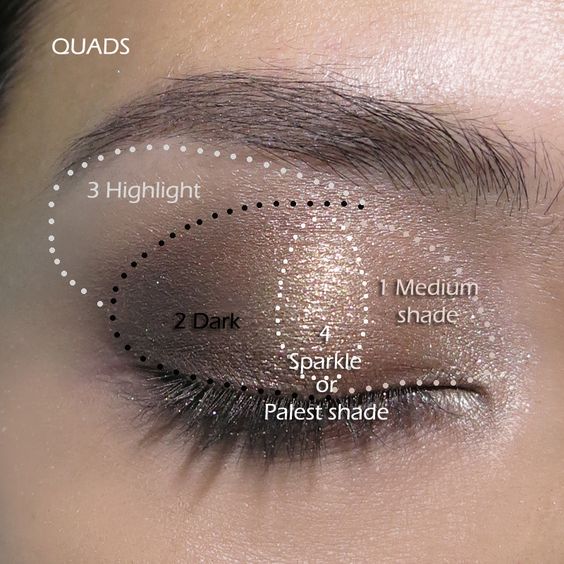 This beautiful and subtle glitter effect eye shadow look is incredibly simply to create. Taking a medium champagne colour, work into the inner corners of the eye. Taking a darker shade of brown, blend from the outer corners to the centre. Using a pale champagne shade, highlight your brow bone softly, and finish with a gorgeous gold in the centre of the eye.
Simple Eyeshadow Makeup Tutorial – YouTube
Easy Eyeshadow Makeup Tutorials for Beginners – Brown Cut Crease with Eyeliner

Brown eye shadows can create a simply stunning and natural smokey eye – just like this cut crease look pictured above! Start by patting a light shade of nude across the whole eye, and then with a dark brown, work into the crease of your eye for a harsh contrast. Using liquid eyeliner, create a wing and flick along your lash line and end with lots of mascara.
Easy Step by Step Eyeshadow Tutorials for Beginners – Navy and Plum Eye Look

via lulus
Sweep a plum eye shadow across your entire eyelid, and then work a darker brown eye shadow towards the purple colour in the centre of the eye from the outer corner. Use a navy eye shadow to put under your bottom lash line, then with your eyeliner create a beautiful wing on top of your eye shadow. Lashings of mascara will seal the deal as always.
Glittery Black Glam – Step by Step Eyeshadow Tutorial for Blue eyes

Dark and dangerous are two words that will certainly describe this make up look! This lady has used a chunky black glitter eye shadow pen to draw right across the eyelid, then blended out with a fluffy brush. Using a champagne shade, pat across the brow bone. Take a gold shade and blend under your lower lash line, then add glitter on top. finish with eyeliner and mascara.
Easy Makeup Tutorials for Beginners – Silver Shimmer Smokey Eye

If shimmer and glitter is what you're looking for in your eye shadow look, then this might just be the perfect make up inspiration for you. Start by sweeping  pale champagne shade across the eyelid. Taking a darker silver, blend into the centre from both corners of the eye, leaving the champagne to pop through the middle. Add false lashes and a subtly line of liquid eyeliner to make the look pop.
Glittery Bronze Look – Step by Step Eyeshadow Tutorial for Brown eyes

Recreate this lovely bronze look by starting with a matte shade of brown and working it throughout the outer crease and blending outwards. Keep adding colour until you get the intensity you want, and then adding a bronze glitter, pat over the top from the outer corner to the centre of the eyelid. Use mascara to end the look perfectly.
Golden Smokey Eye Tutorial for Beginners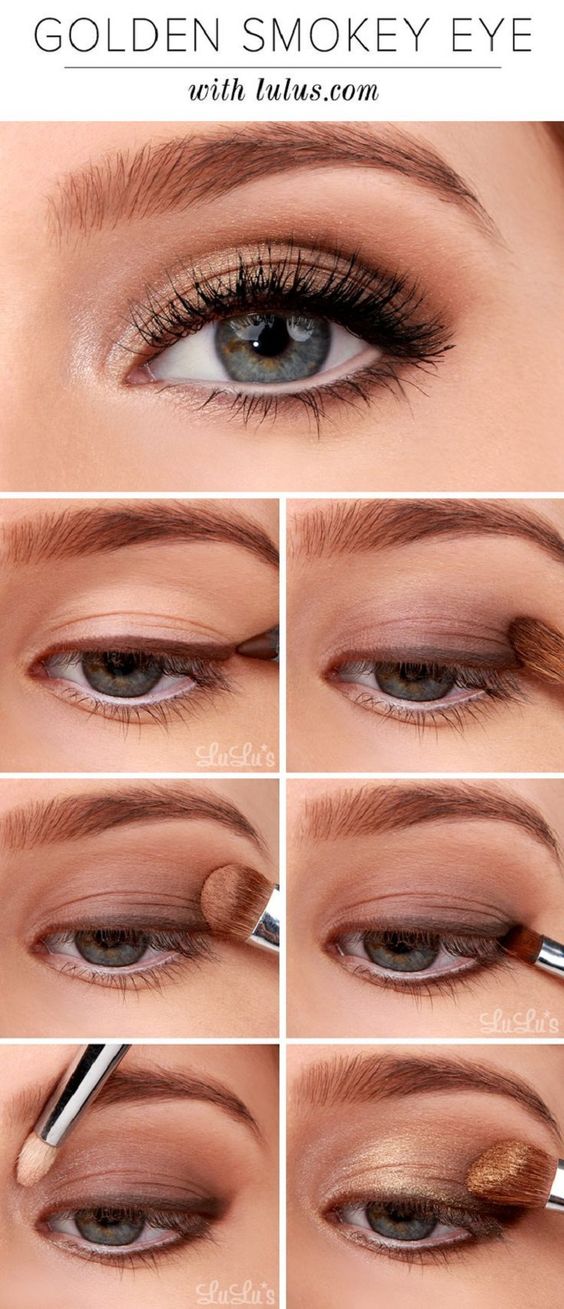 via lulus
Golden looks are just perfect for a touch of glamour, which is why we adore this beautiful step by step eye shadow look so much! Start with a brown eyeliner and work it along the top lash line. Using a fluffy brush, smudge it outwards. Then taking a light brown shade lightly sweep across the eyelid, building up the colour at the outer corner. Gently add a gold shade to the centre to finish the look off in style.
Easy Step by Step Makeup Tutorial – Subtle Brown Smokey Eye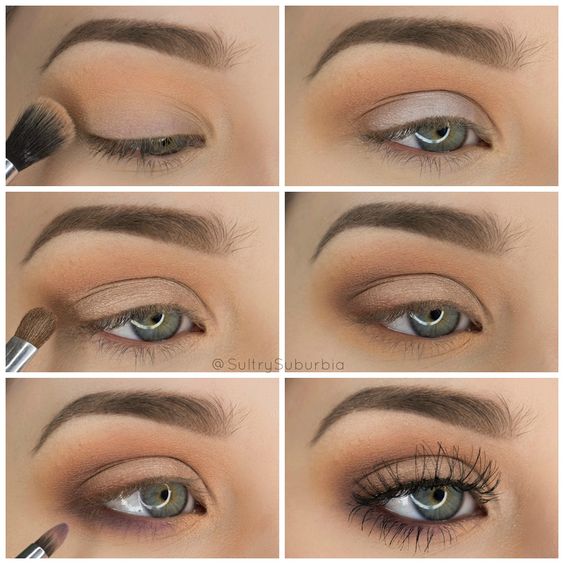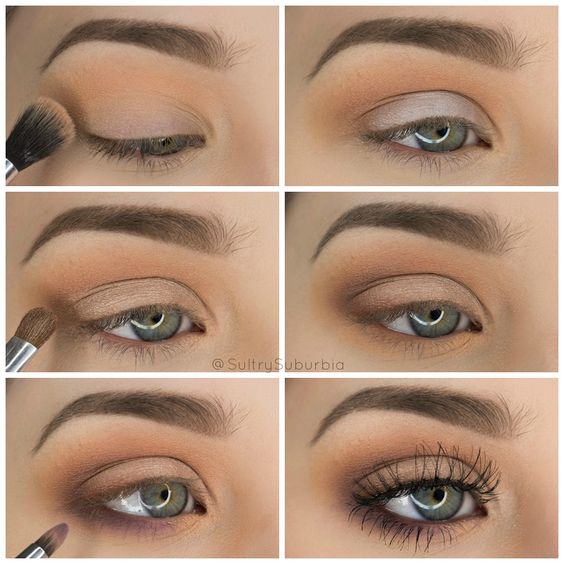 Subtle eye shadow can be every bit as effective as something a little more dramatic, as this beautiful look proves! Start by sweeping a light brown colour throughout the crease and blended out towards the outer corner of the eye. Deepen the corner with a brown eye shadow and work this shade under the bottom lash line. Add a lighter brown colour in the inner corner and finish with lashings of mascara.
Pink, Silver and Black – Step by Step Eyeshadow Tutorial for blue eyes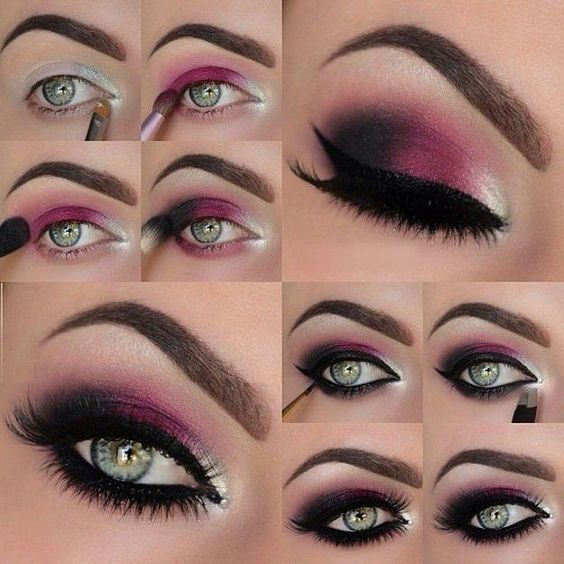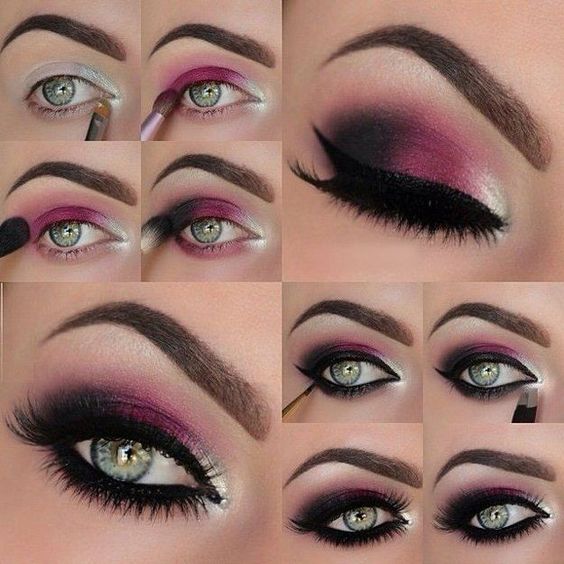 Start recreating this look by working a stunning silver shimmer into the very inner corner of the eyelid. Blend out into a vibrant hot pink shade in the centre of the eyelid, and then work a black shade in to the outer corner. Finish with a thick line of eyeliner on both the upper and lower lash lines and finish with mascara.
Brown Cut Crease with Gold Glitter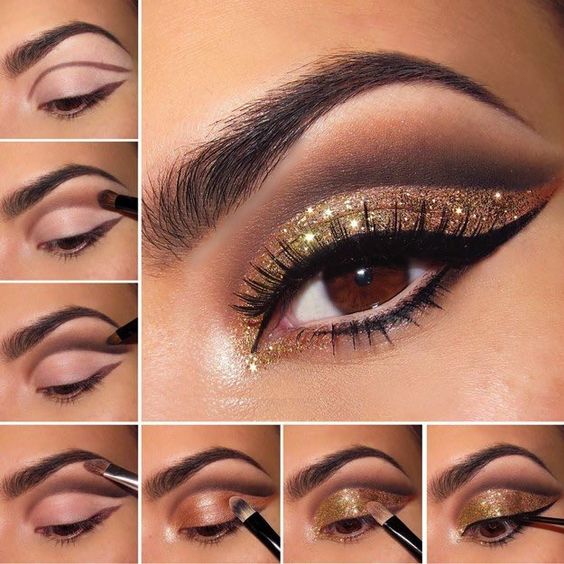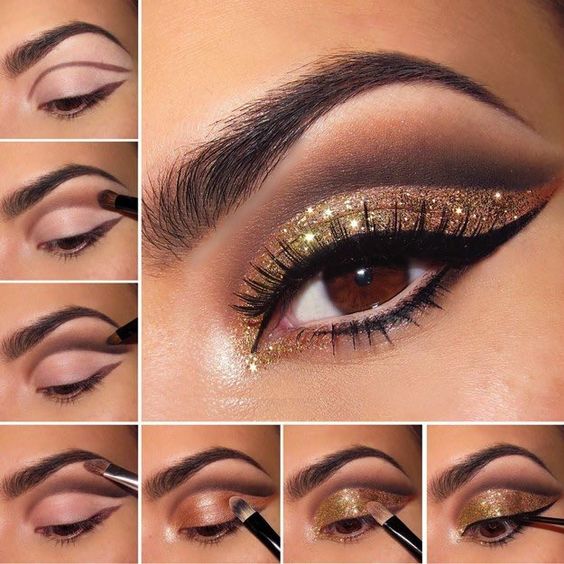 Glitz and glam are essential to recreate this look – so let's get started shall we? Work a deep shade of brown into the crease and lightly blend out for a smoked cut crease effect. Using a light shimmer, highlight your brow bone with the shade. Take a gorgeous gold and fill in your eyelid, and then pat glitter on the top. Finish with eyeliner and mascara.
Easy Makeup Tutorial – Tropical Teal Eye Shadow Look

via lulus
Teal eye shadow looks are beautiful – especially on brown eyes! To recreate this look yourself, start with brown eye shadow and blend from the outer corner into the crease. Then, taking your teal shade, pat it right across the eyelid to blend outwards towards the brown. Lots of mascara and you'll be done!
Eyeshadow application guide – Silver to Black Smokey Blend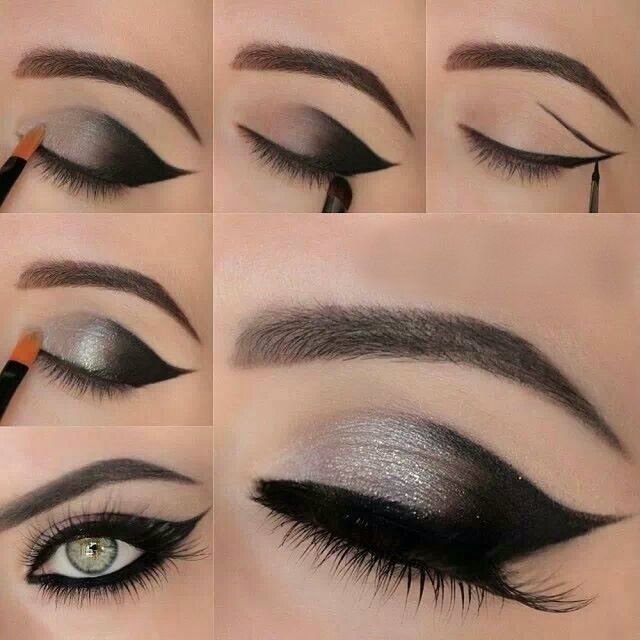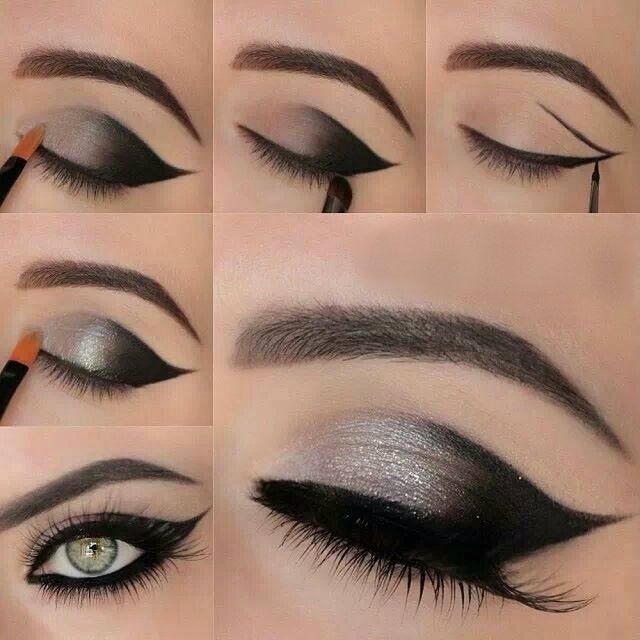 A classic smokey eye is difficult to beat, which is exactly why we love this look so much! Start by taking your black eyeliner and drawing an arrow around the outer corner of your eye, filling in the corner with black eye shadow to create a dramatic flick. Take a sparkly silver and work from the inner corners towards the centre of the eye, and use a fluffy brush to blend the shades together. Eyeliner and mascara will finish the look to perfection.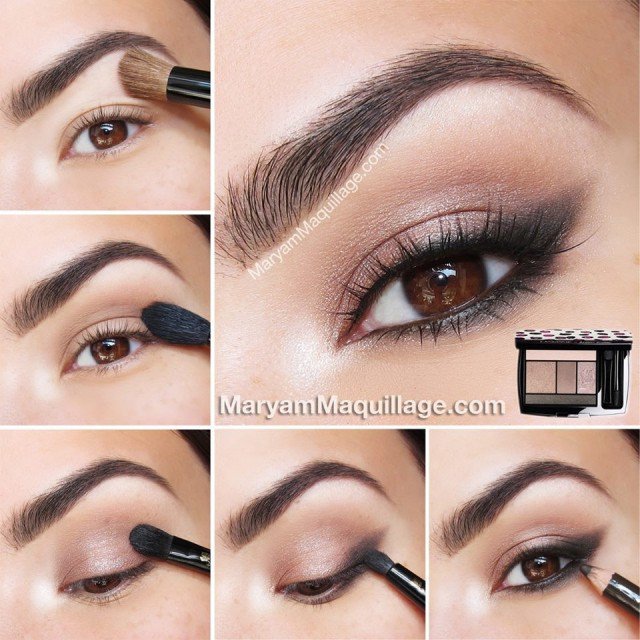 Easy Everyday Natural Makeup Tutorial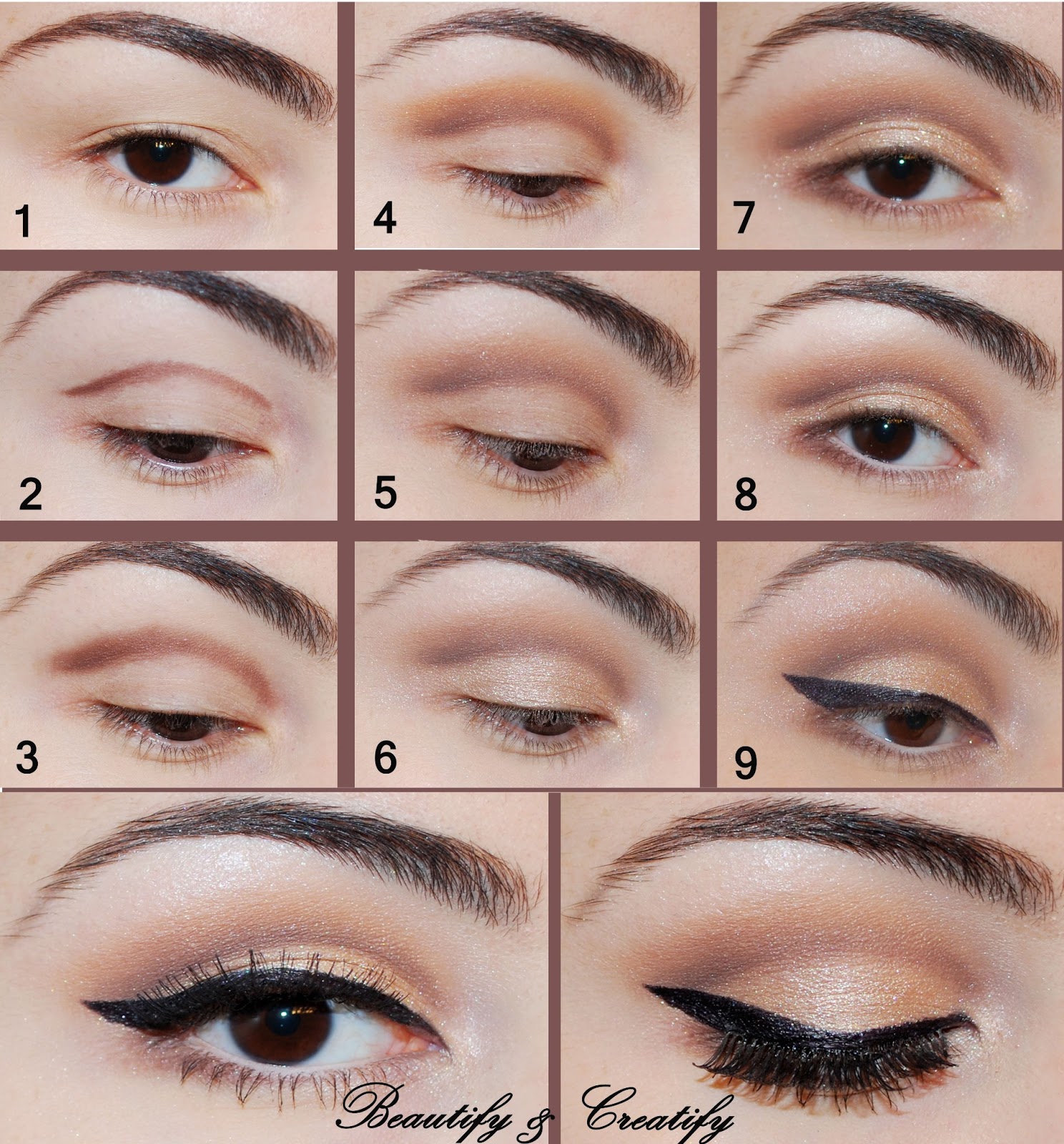 Smokey eyeshadow tutorials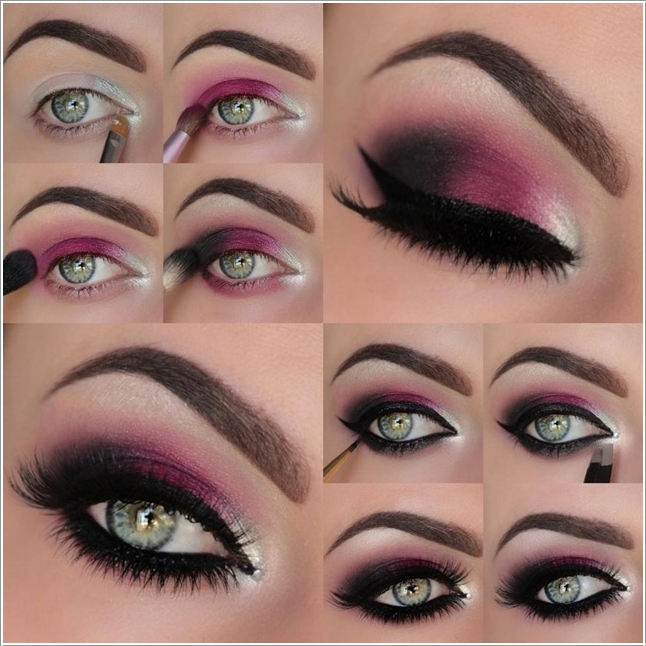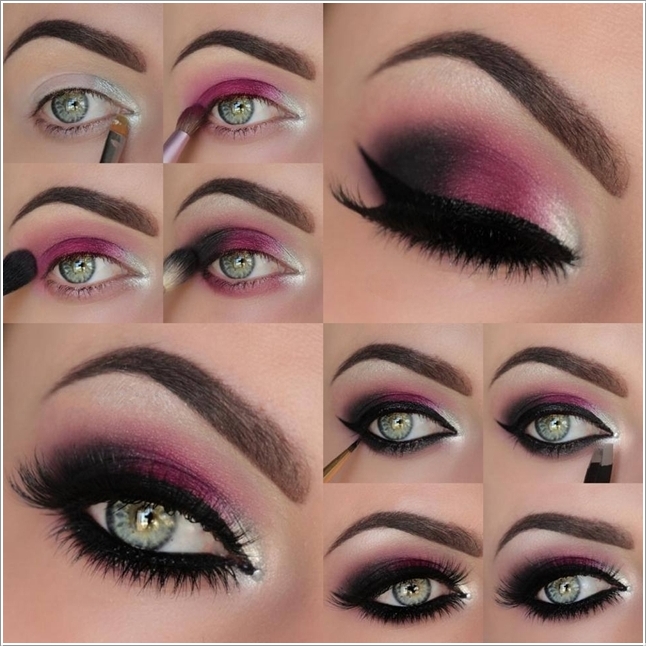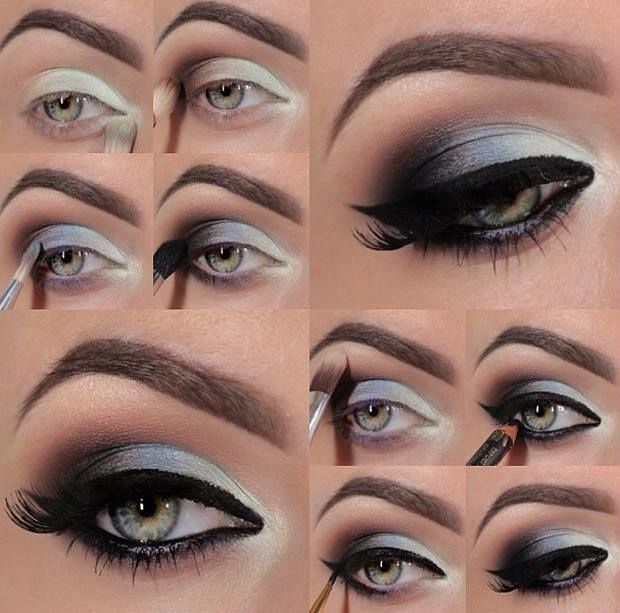 Step by step eyeshadow tutorials for green eyes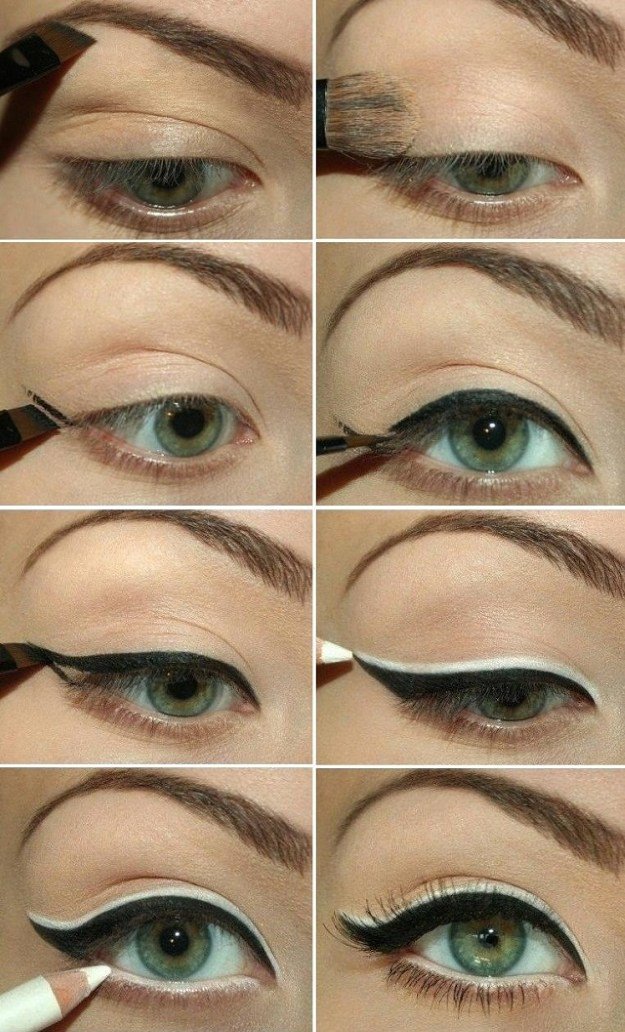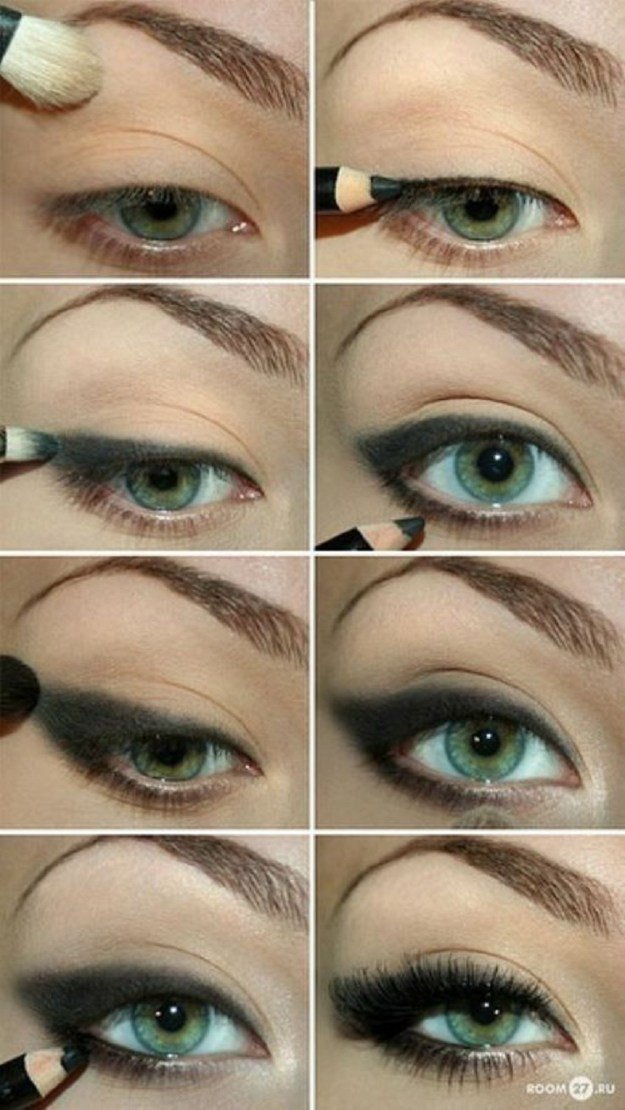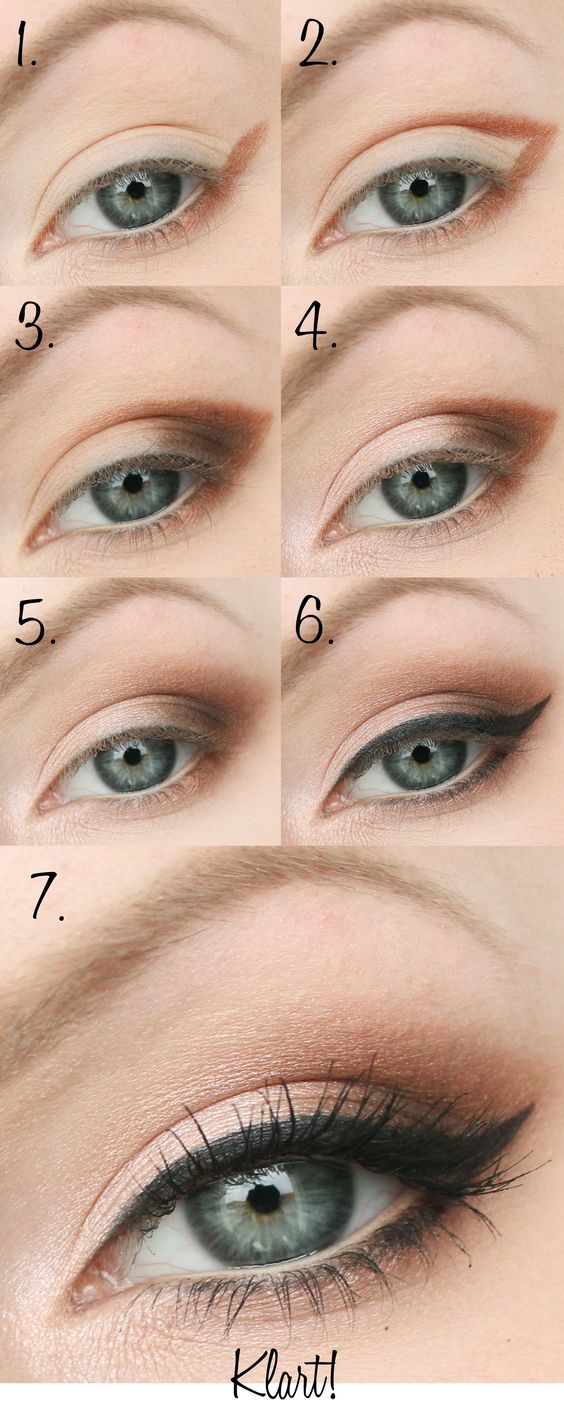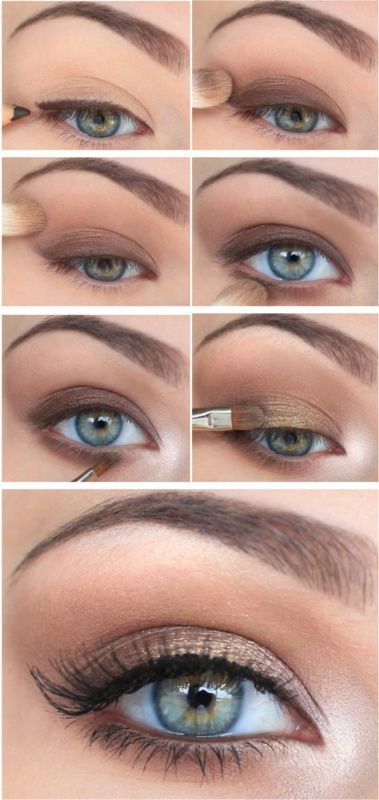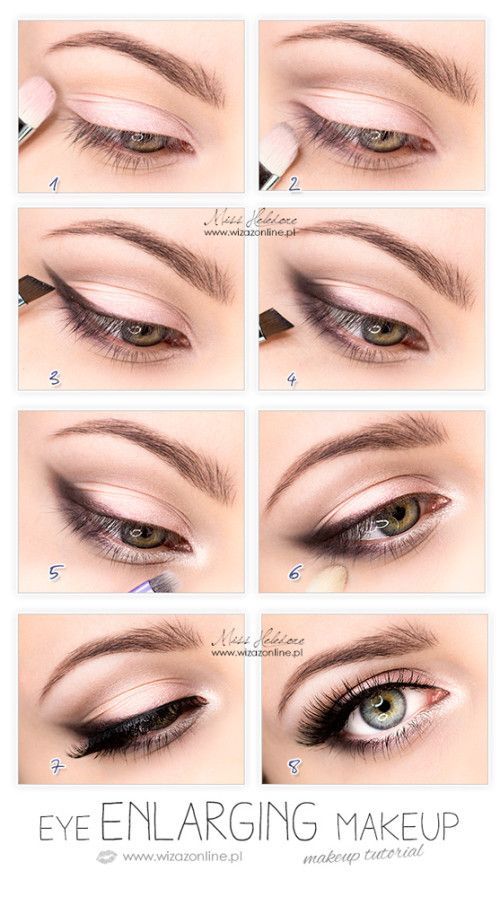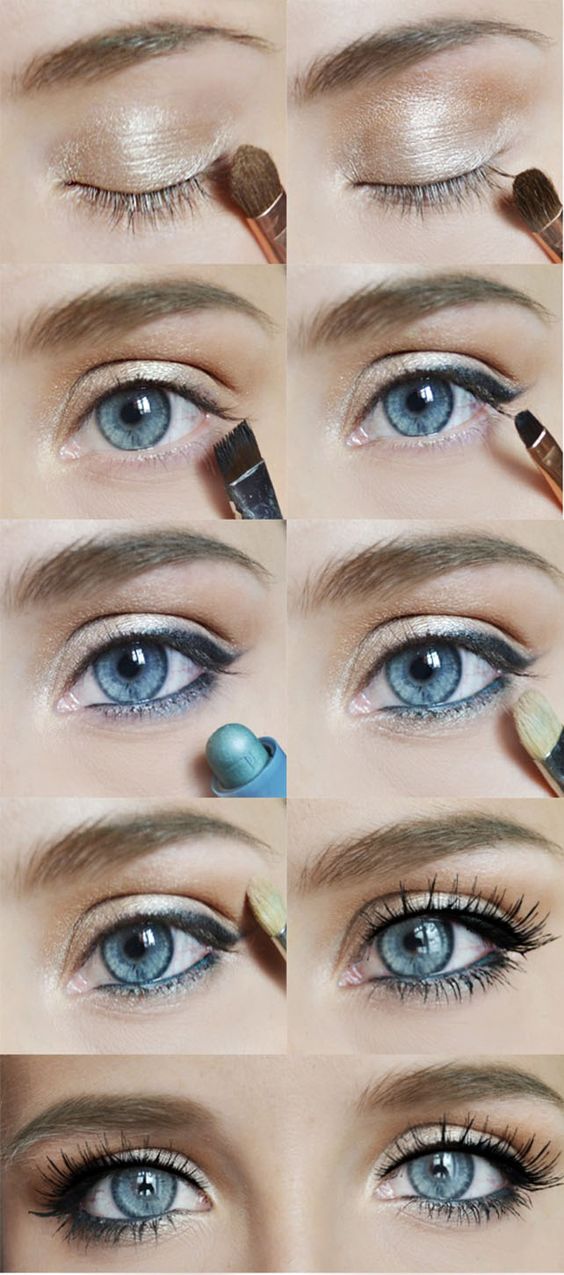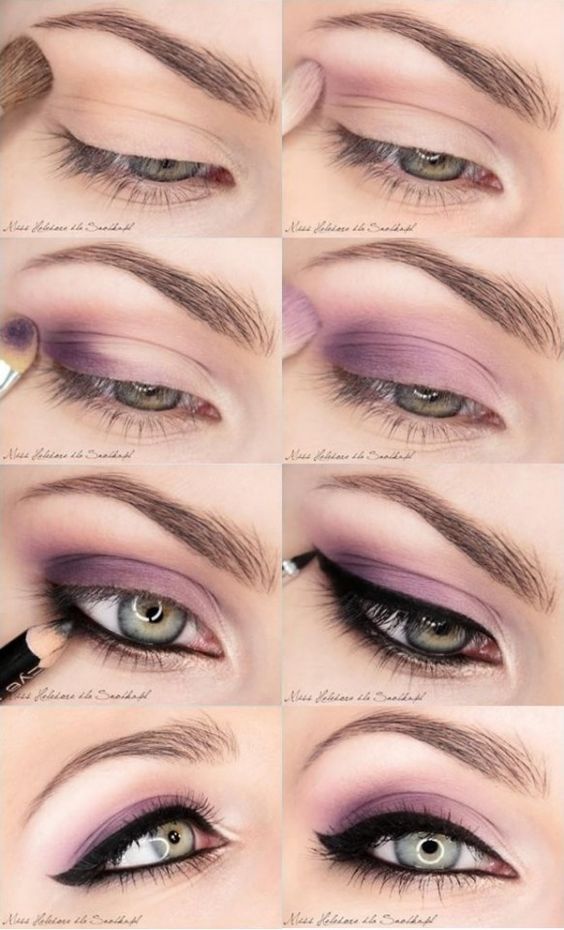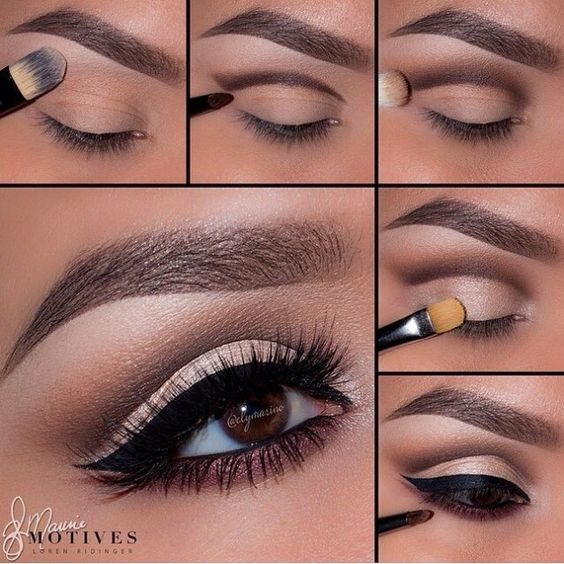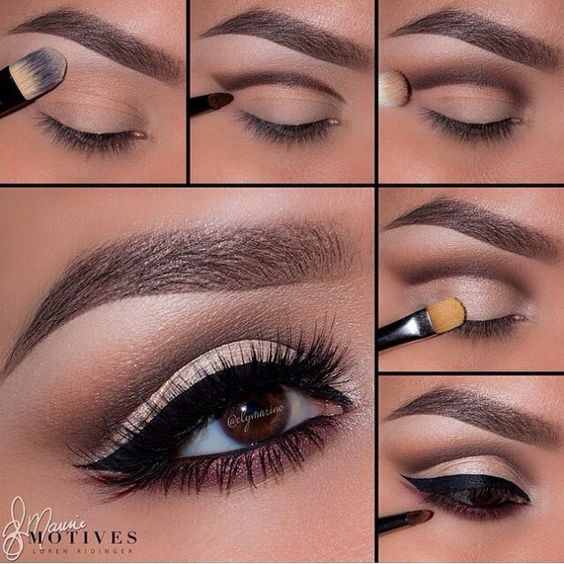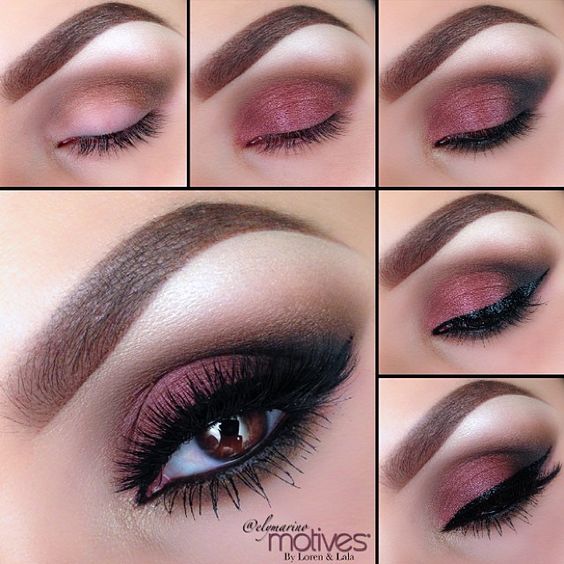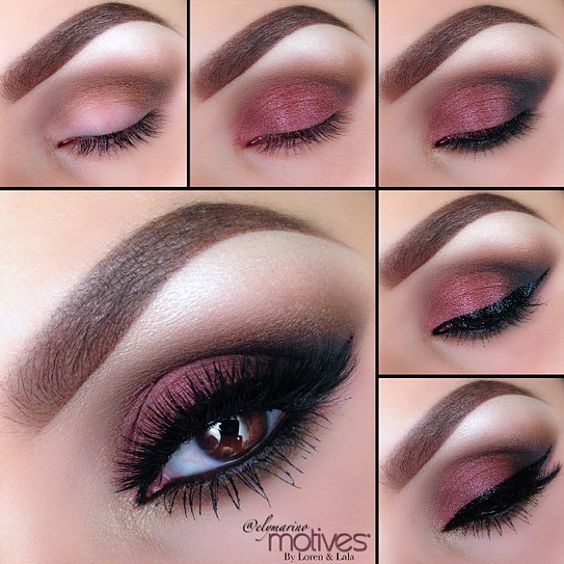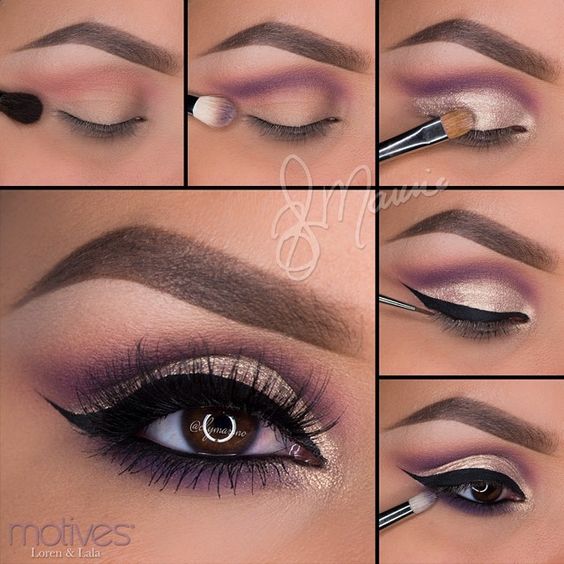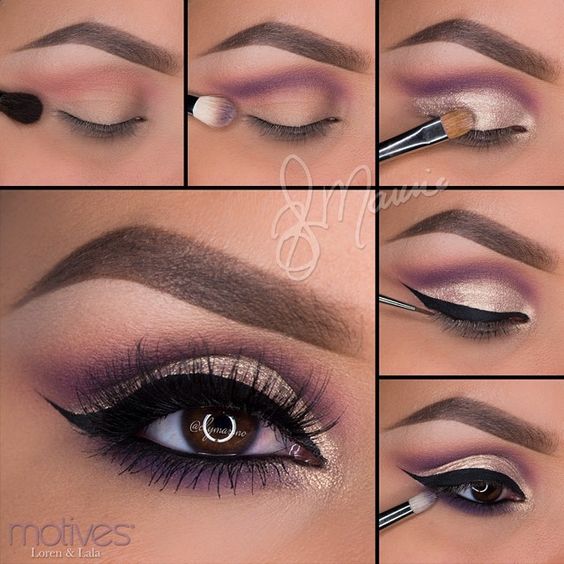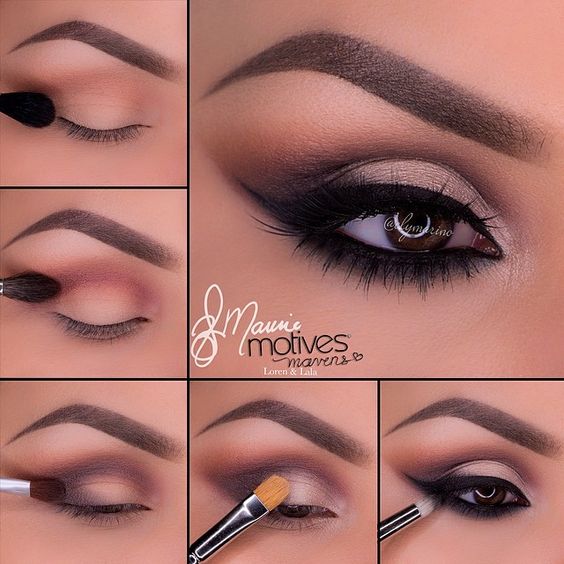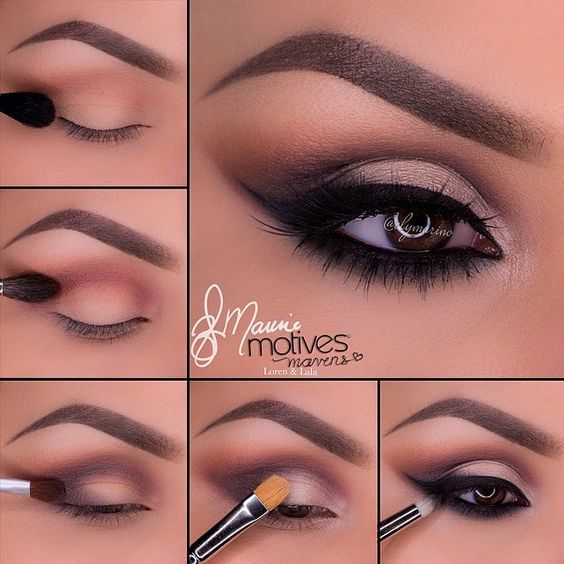 Which one of these stunning eye make up looks is your favourite? Let us know which style you'll be recreating and what you'd like to see next in the comments below.