We go to the gym to work out. Whether you have a carefully constructed fitness plan or you go and try and do the best you can, going to the gym and being healthy is an important part of life. However, we all want to feel good when we work out, and being confident in yourself is a huge part of being able to enjoy your work. Of course, we all work out to feel better and possibly to look better, but most importantly to be healthy. Working on your gym wardrobe is just as important as actually working out, because feeling good about yourself and confident in the gym is imperative to having a successful session. It's so important to have workout gear which you love, so we thought we'd take a look at some of the most stylish gym outfit ideas available.
Black and Blue
Simple yet oh so chic, we absolutely adore this gorgeous black and blue outfit which will help you feel fabulous in the gym. Start with some black leggings that fit you perfectly. Be sure to choose ones which tuck your tummy in and feel secure. Pair with a slogan black sports bra. Finish with a bright blue loose top and some matching blue trainers.
Pink and Aztek Print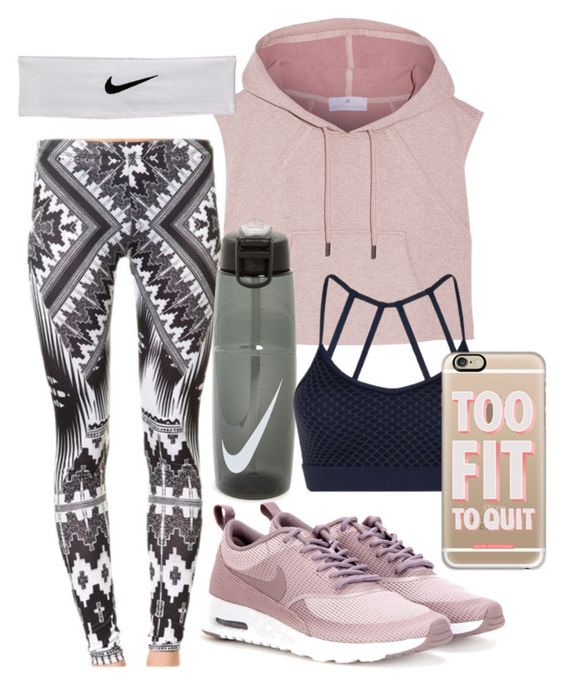 Aztek print is so on trend right now so why shouldn't you take this trend to the gym too? Start with some gorgeous aztek printed leggings (any other wild print will work too. Find a supportive black sports bra too match – keep it plain though, you don't want to double up on the prints. Finish with a dusty pink cropped hoodie and matching pink trainers.
Totally Teal

Teal is the perfect gym colour – it's vibrant and full of energy, which is exactly what you should be both during and after your workout. Find some fitted and cropped black leggings that hug your figure. Then, look for a classic sports bra in a gorgeous shade of teal. Finish with a matching teal top and of course – some teal trainers too.
Baby Pink and Black

Pink and black is the ultimate sassy and feminine combination which looks absolutely perfect for the gym. Start with some classic black leggings. You really can't go wrong with a pair of these in your wardrobe – they go with everything! Then, choose a gorgeous baby pink sports bra to match. Add black or  pink trainers to complete the look.
Pink and Navy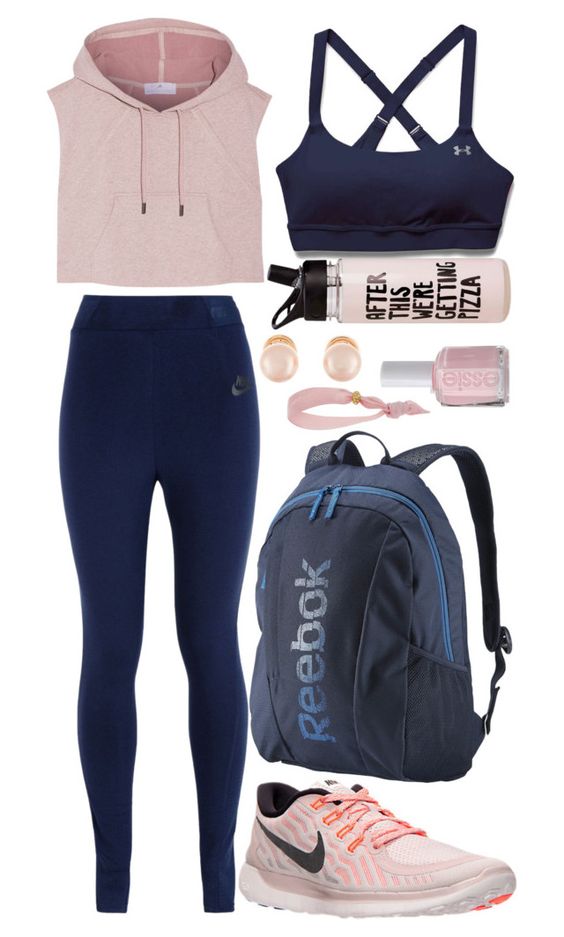 Navy also works perfectly with pink to create a simply unbeatable outfit choice. For this fantastic style, start with navy leggings. A good pair of navy legging should be easy to come across. Add a matching navy sports bra into the equation. Finish with a pink cropped hoodie and some gorgeous pink trainers and you've got a fabulous gym look.
Grey and Comfortable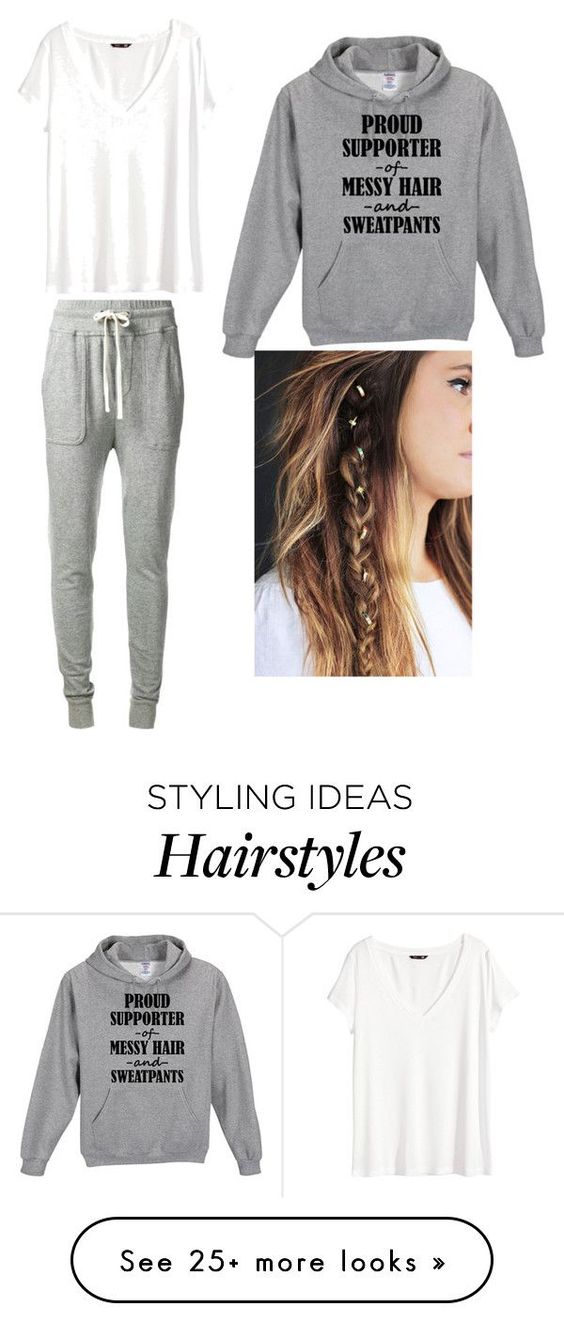 The gym is all about comfort, so making sure that you have an outfit which you feel incredibly comfortable in is key. Recreate this look with some cuffed leg grey joggers that are super soft and comfortable. Finish with a loose fitting white t-shirt that skims over your curves. You can add a grey hoodie into the mix to seal the deal if it's a little chilly.
Grey and Black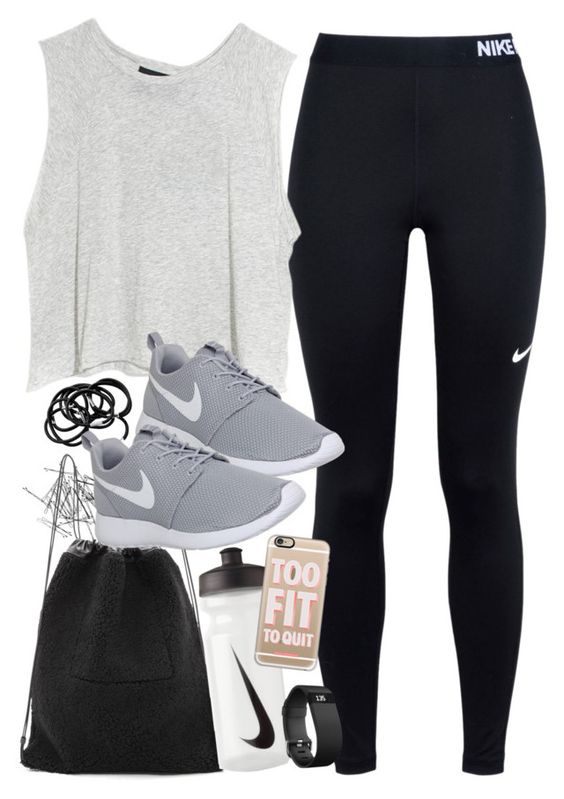 Grey and black were born to be paired together – especially when it comes to creating super cool workout outfits. Start with classic black workout leggings with a high waist and lots of support. Then, add a grey sports bra and a loose fitting grey tank top. Finish with some black trainers and any gym accessories you might require.
Grey, Pink and Black

Adding a splash of pink to your gym outfit is an easy way to make you feel gorgeous and girly when it comes to your gym gear. Steal this style by starting with some black shorts which are a comfortable fit. Find a bright pink sports bra for the next step. Finish your look off with a grey hoodie and some black trainers for a fabulous style. For heavy bust, you can try the minimizer bras.
Cropped Leggings and Tank Top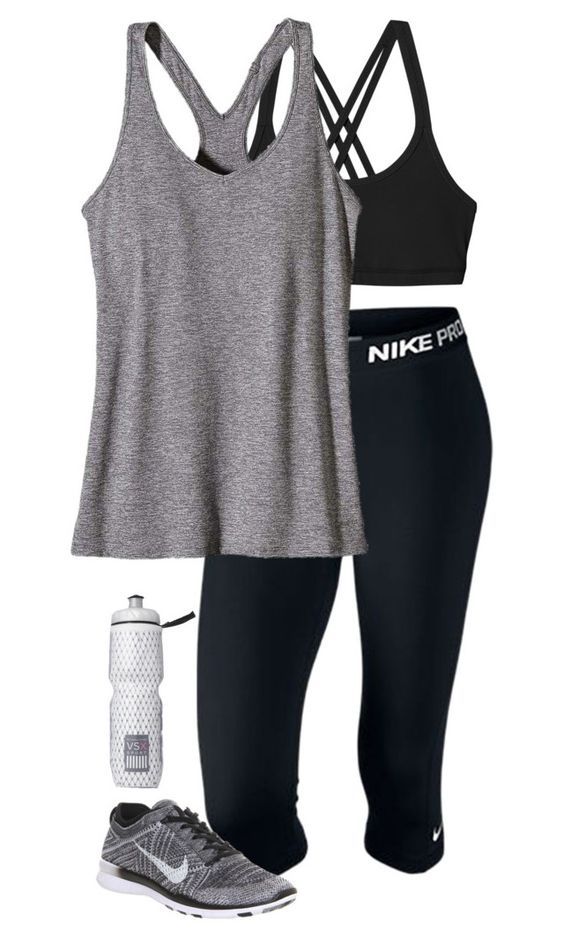 Cropped leggings are great for wearing to the gym. They offer you the support and comfort of classic leggings, but they're a little shorter and particularly great for when the weather is warmer. Start your look with some black cropped leggings. Finish it with a grey tank top and some snazzy grey sneakers for extra comfort and style.
Sports Bras and Fitted Leggings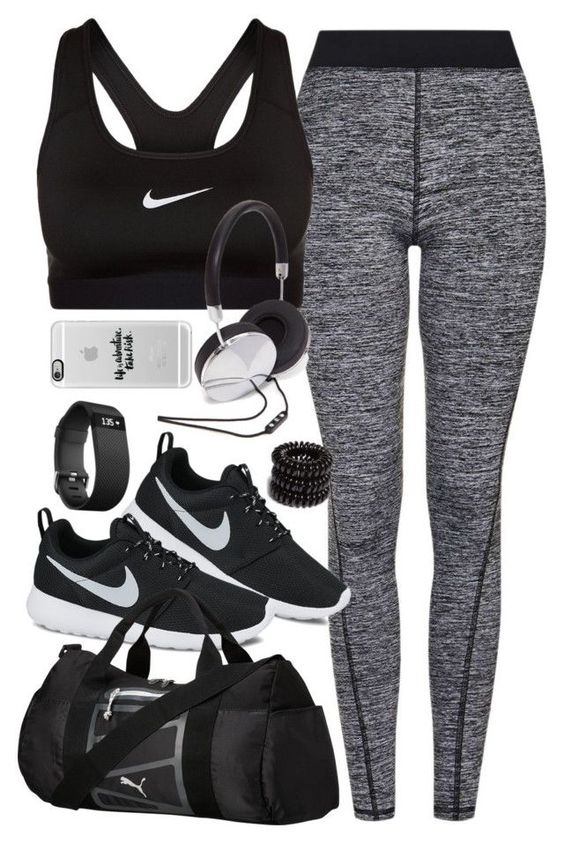 Fitted leggings are the best type of gym leggings – they'll support you and keep you comfortable as you work out. Steal this style by starting with some super cool grey leggings. Match the look with a sleek black crop top. Finish with some stylish black trainers and all black gym accessories. Wear a top or a hoodie too if you wish!
Each of these different gym outfits is not only flattering, but super stylish too. If you can't get hold of some of the specific items, we hope that the outfit ideas have completely inspired you to be a little bolder with your work out clothes. Everyone deserves to feel fabulous in the gym! Let us know which one of these beautiful outfit styles is your favourite.