1. Emmy Rossum: Curly Long Hairstyle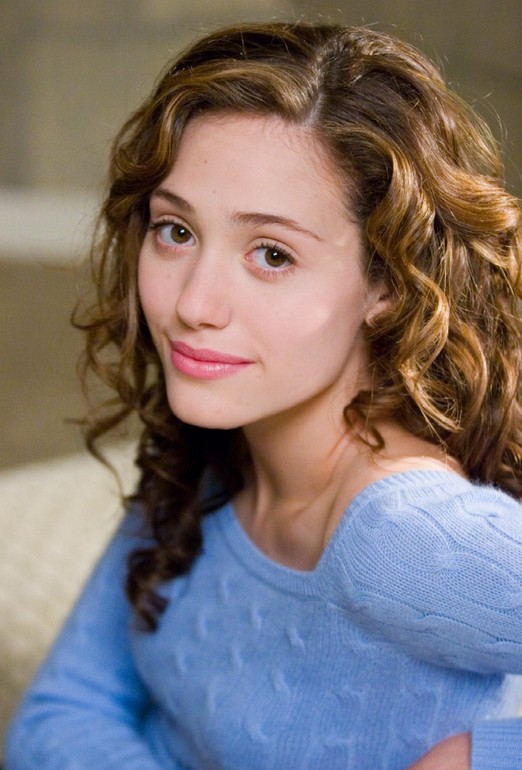 Natural looking, tousled curls are a great way to create loads of shape and style, and here, Emmy Rossum pairs great curls with a flattering side parting and a gorgeous range of colours that really tone perfectly with her fair skin and warm brown eyes. The colour is a warm combination of browns and auburn tones with subtle highlights throughout. Her face is very well balanced, so any hairstyle is going to work well for her, but this really is a great choice – the curls are perfectly formed, and tousled for a more natural look that is sexy and confident.
2. Emmy Rossum Retro Hairstyle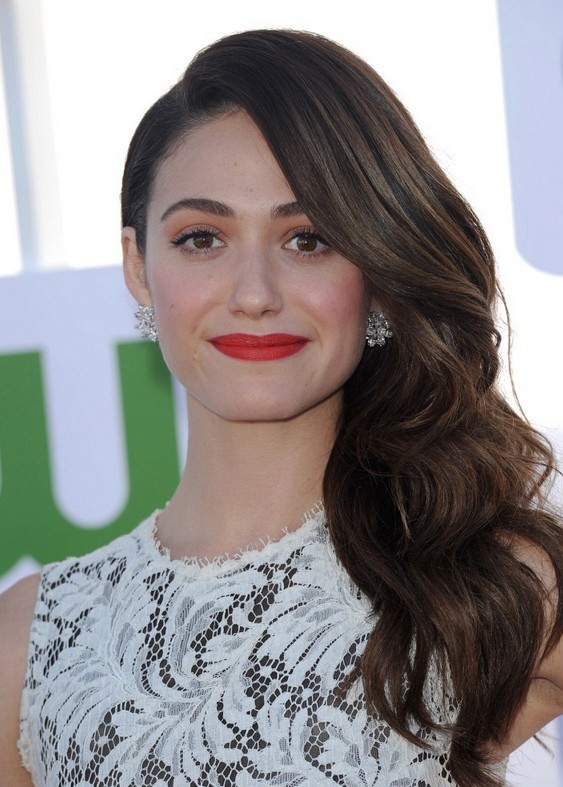 Retro styles are all the rage, and this is a classic vintage look worn by Emmy Rossum. The hair is swept from one side of the head across to the 0ther where it falls in a gorgeously soft cascade of loose waves. The result is incredibly beautiful. This is a great look for a big occasion where you want a strong, statement style that remains feminine and classic. The hair skims the eye and frames the side of the face, while the other side is completely exposed (and dressed up with a stunning vintage style earring on display. This is a great look for anyone who, like Emmy Rossum, has a balanced facial shape.
3. Emmy Rossum Ombre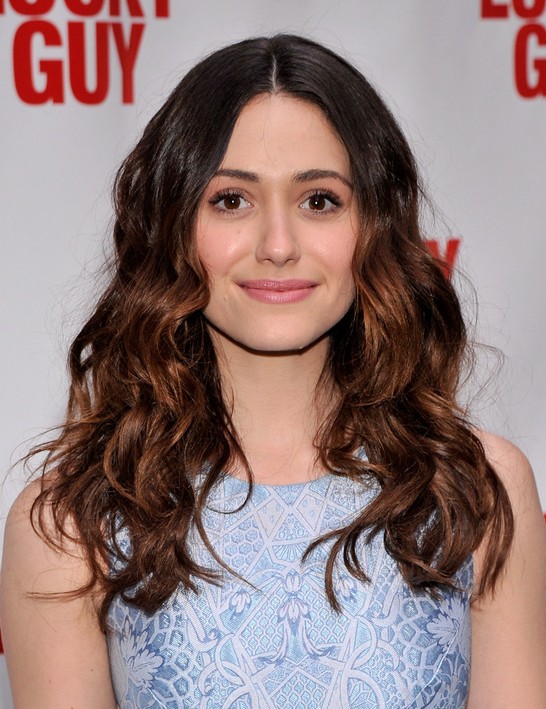 This is one of the more subtle ombre looks we have seen on the red carpet recently – Emmy Rossum's graduated colour goes from a cool dark brown at the roots to a warmer, medium brown at the ends, with just a hint of a golden shimmer here and there. The colour might be subtle, but the effect is powerful, creating light and detail in the hair that lifts her pale complexion. The hairstyle itself is simple – a centre parting and long tousled waves with plenty of volume for a sexy, bed-head look that really works for a balanced facial symmetry like Emmy's.
4. Emmy Rossum Curly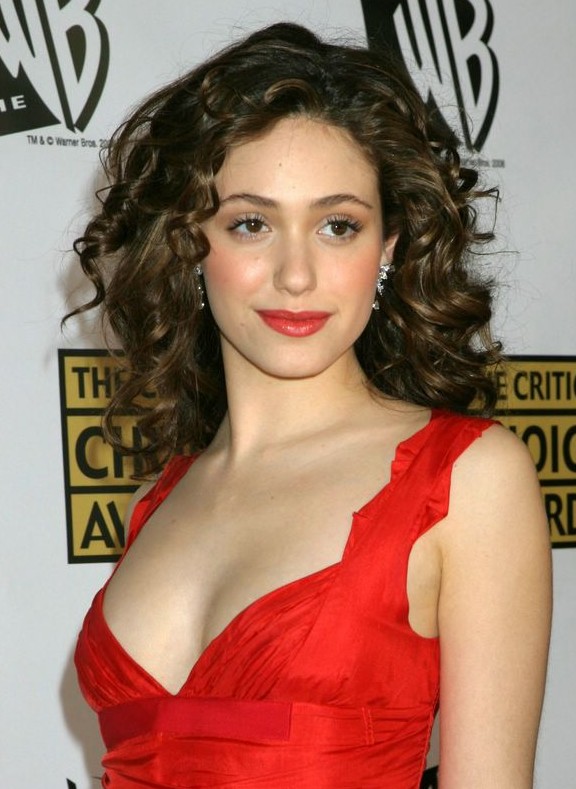 Big curly styles like this are a great way to create a look with loads of impact and sex appeal. Here, Emmy Rossum's long brown hair is full of warm tones and subtle highlights that make her flawless peachy complexion really stand out. The hair has been curled perfectly – some sections are looser than others; here and there a more defined, tighter curl adds detail to the style. With a rough parting and hair flowing freely at both sides, this is a very feminine style that is truly timeless.