Accessories are not a trend. They are a fashion staple.
But this fall and winter, one of the thing that many fashion designers and stylists are talking about is how important it is for women to have as many hair accessories as possible.
So, we did some perusing and found some that we really (REALLY) like. Hopefully, by the end of this read, you'll find some that you'll want to add to your own collection too.
1. Big brim hat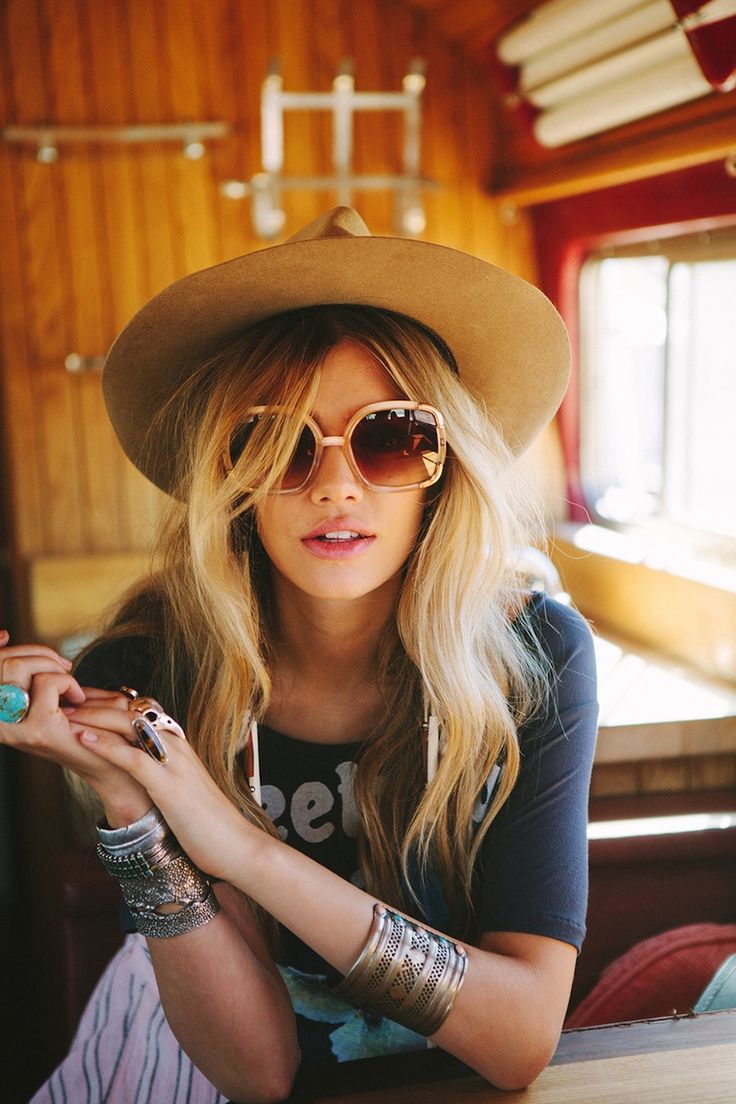 When your hair could use a wash, the weather has made it frizzier than you would like or you simply want to add a bit of "umph" to an outfit, you can accomplish it with the help of a big brim hat.
2. Headband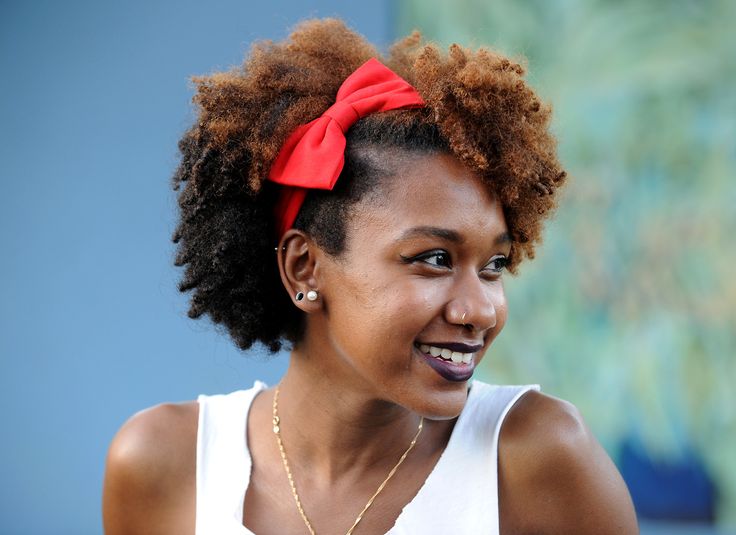 There are a few awesome things about headbands. For one thing, they are a super cute hair accessory that can add a bit of youth to your look. Also, if you are transitioning out of bangs, it's how you can keep the front of your hair from looking to awkward. Lastly, if you already have long hair and you're pretty sick of it always hanging down in your face, a headband can keep it from ever being an issue again.
3. Hair yarn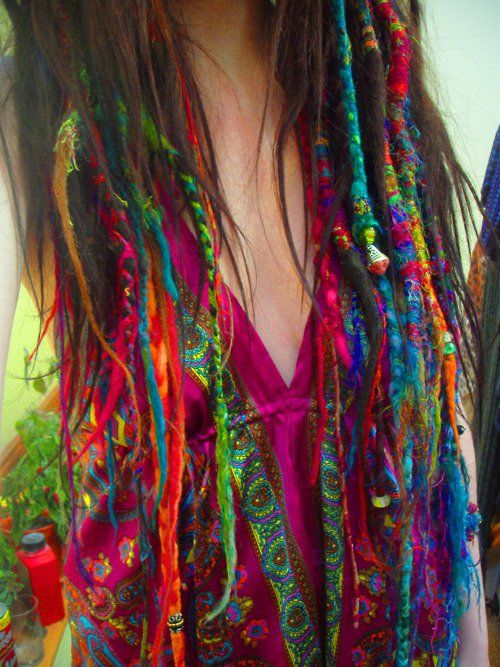 Gotta deep and profound love for all things Bohemian? If that's the case, you absolutely must invest in some hair yarn. You can either braid it into your locks or wrap it around them.
4. Silver key barrette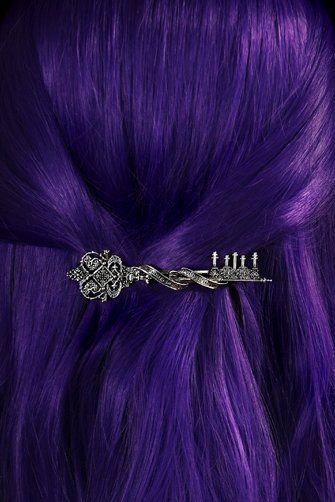 Barrettes aren't only for little girls. The key is to look for the kind that have some "big girl" flare to them. Ones made out of silver, copper, bronze or gold for instance.
5. Headscarf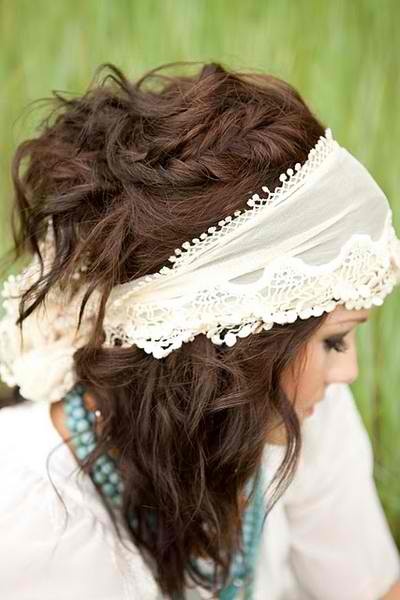 Scarves are great because you can either fold the fabric together to make them a thick headband or open them up and tie up your entire head with them.
6. Head wrap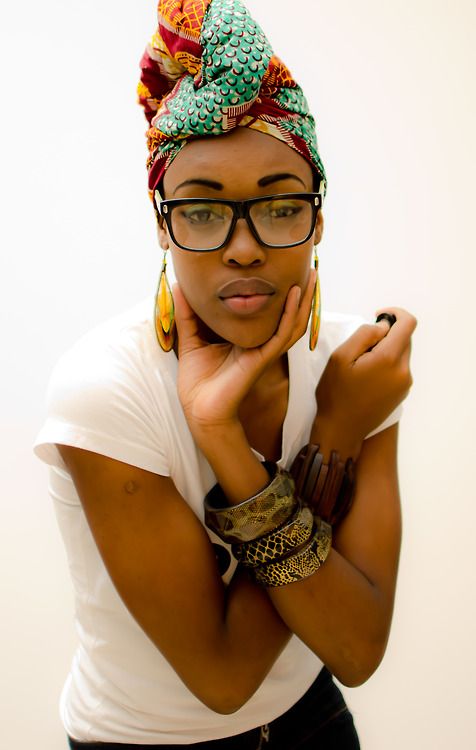 If you have a scarf that is particularly wide, you can also pull this off. We like this head wrap so much that we had to make it the feature picture. She's so casual and yet…so stunning.
7. Peacock feathers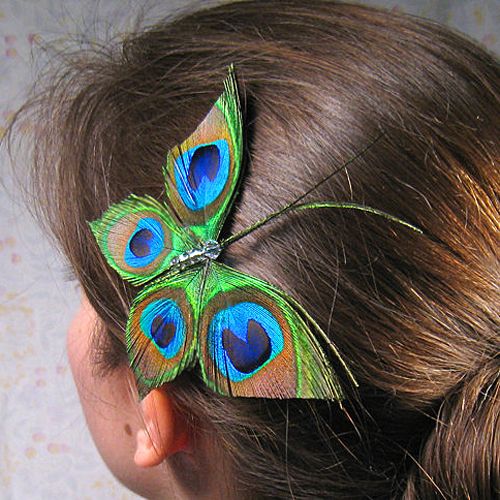 Peacock feathers are pretty easy to find at accessory stores. Check how this one is in the design of a butterfly.
8. Baby's breath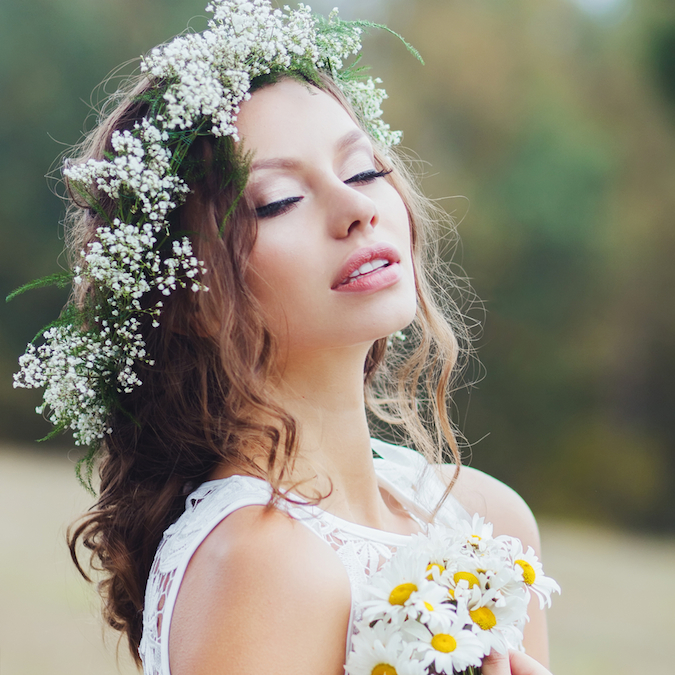 There are a lot of women who opt to use baby's breath as their headpiece for their wedding. Personally, we like it for any time that a woman wants to be a bit romantic.
9. Branch barrette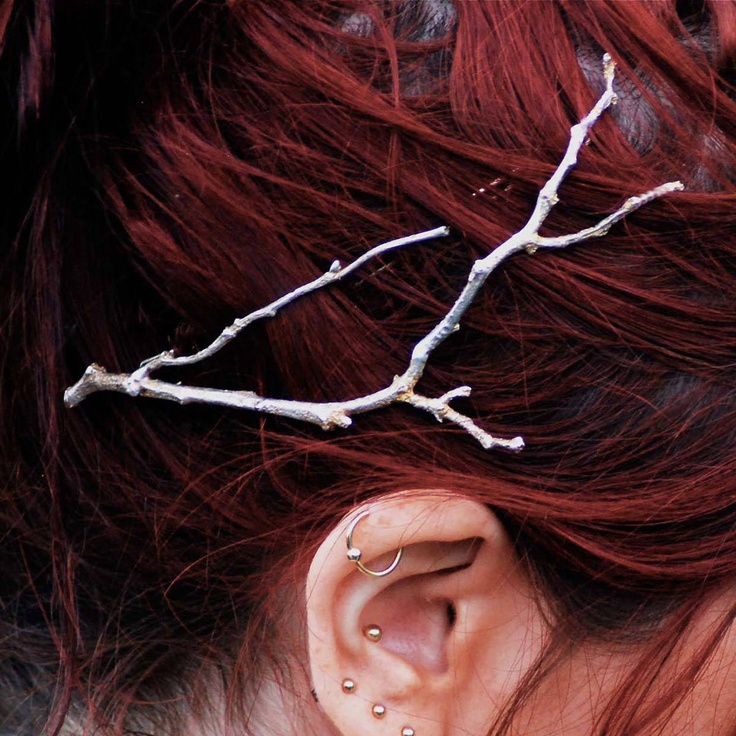 Here's another barrette that caught our attention. Hard to find designs are easier to locate on websites like Etsy. (Just an FYI.)
10. Lots of flowers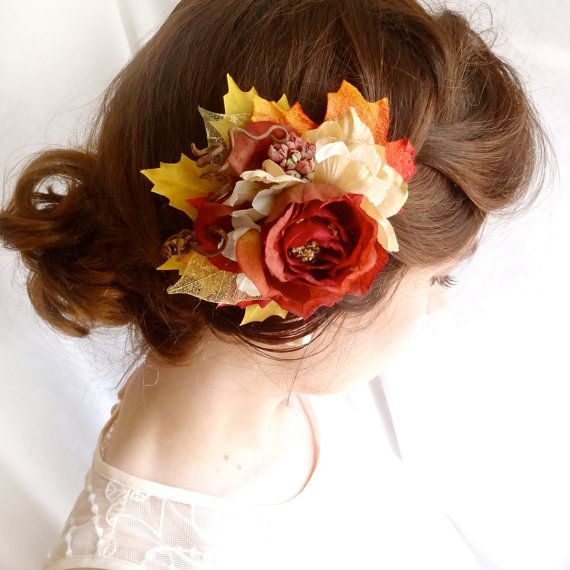 Summer never has to end. So long as you keep a few flowers in your hair.
11. Hair chain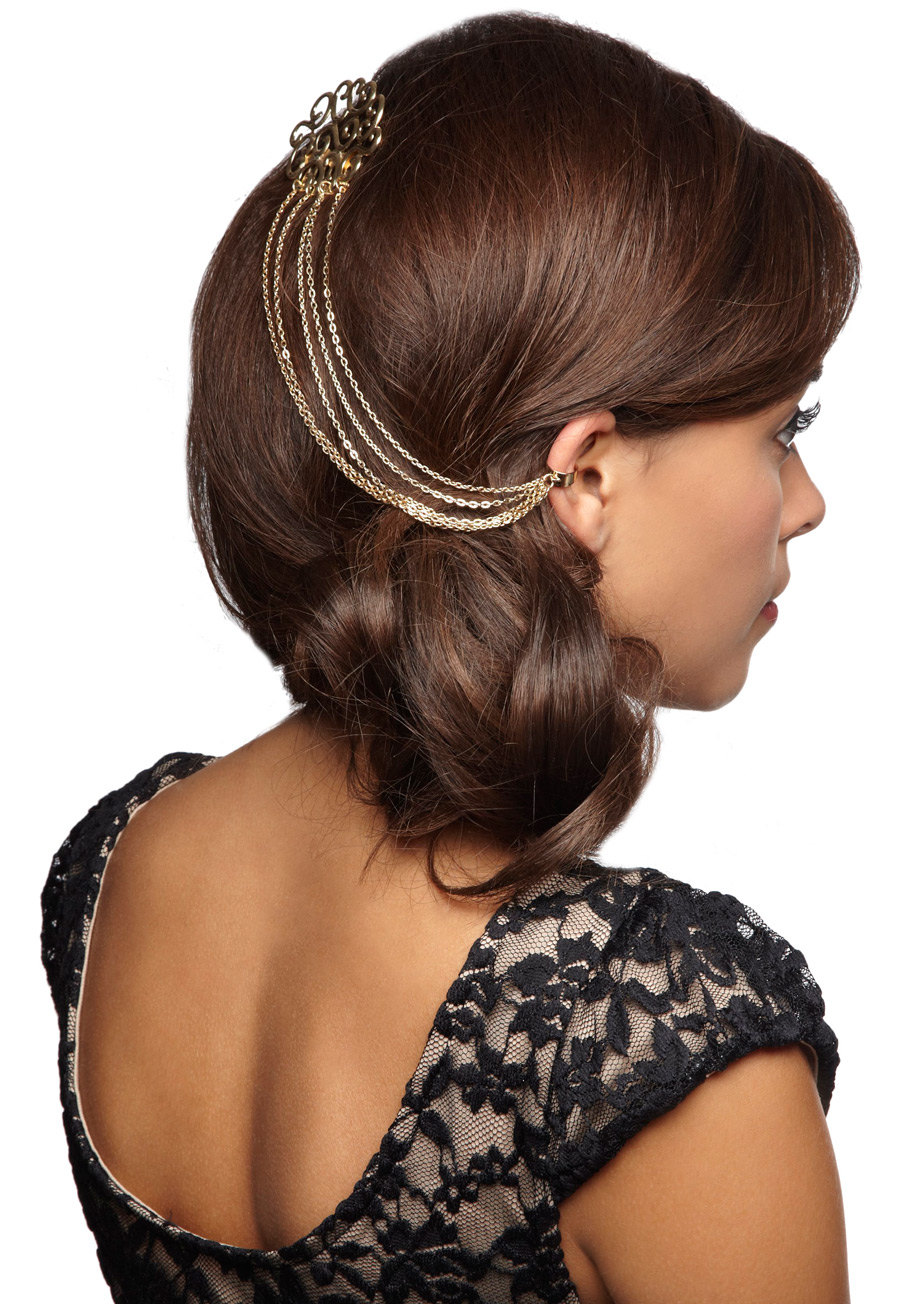 Hair chains are a popular Bohemian look. We're fond of them because you can dress them up or down. With an evening gown? Seductive. With a pair of jeans and a T-shirt? Sexy.
12. Beaded headdress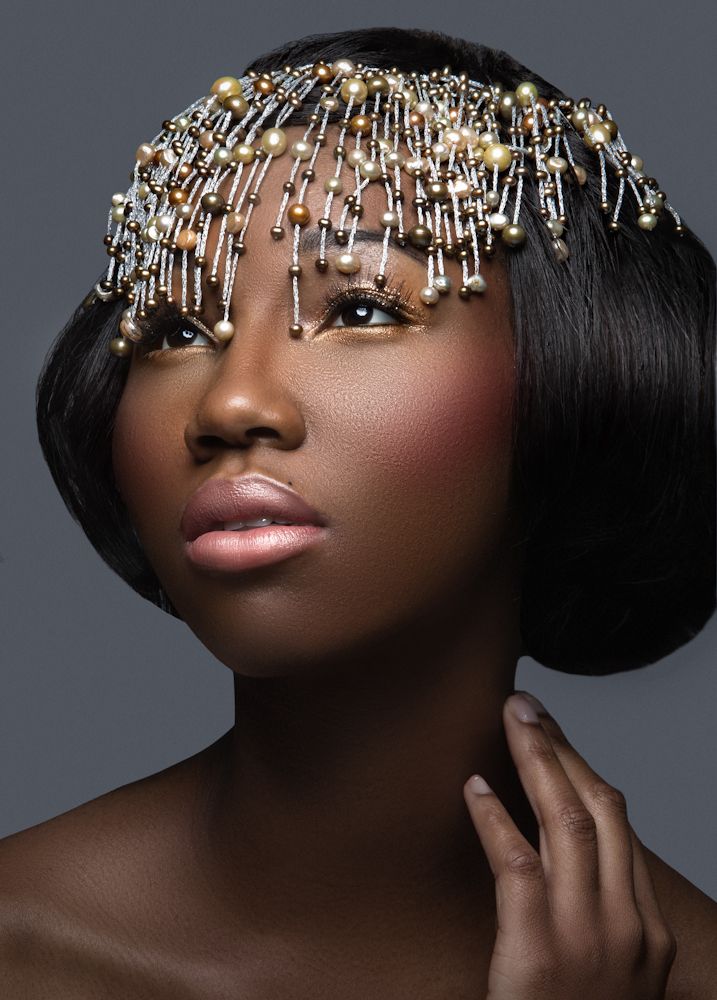 We know, right? We can't take our eyes off of her either. How could you possibly walk into a room with beaded headdress like this one and run into anyone who looks even remotely like you! It's truly a hair accessory that's one of a kind!
13. Silver ponytail wrap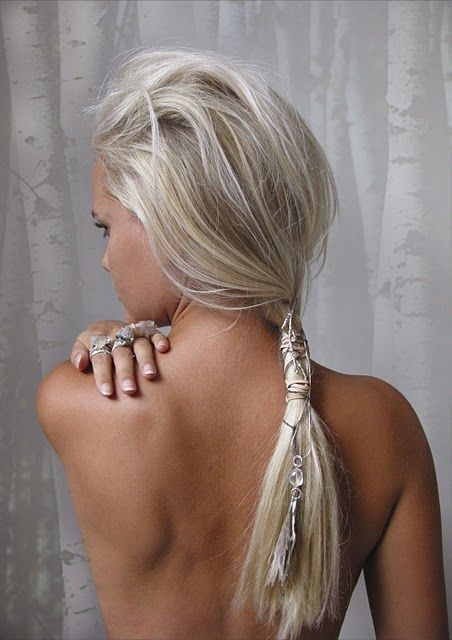 Low ponytails are in this season. So, it's a must that you get yourself a silver ponytail wrap—just like this one!
14. "Hair bracelet"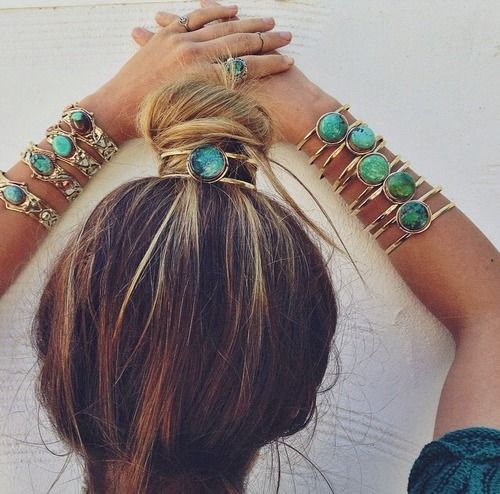 Be real with us: What about this look don't you like! Talk about a woman who is into the details and yes, we can't wait to go out and get a hair bracelet just like the one that's in her head!
15. Vintage pearl and crystal comb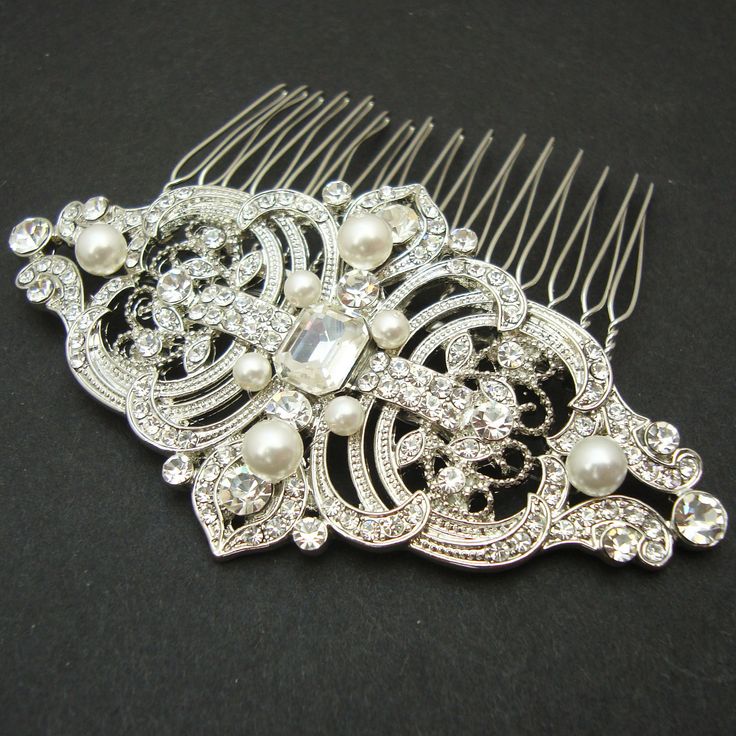 Vintage hair accessories are the perfect way to add a bit of glamour to your look and style. Being that the fall and winter seasons tend to come with quite a few holiday parties, how about pulling your hair back in a couple of vintage pearl and crystal combs?
16. Knit cap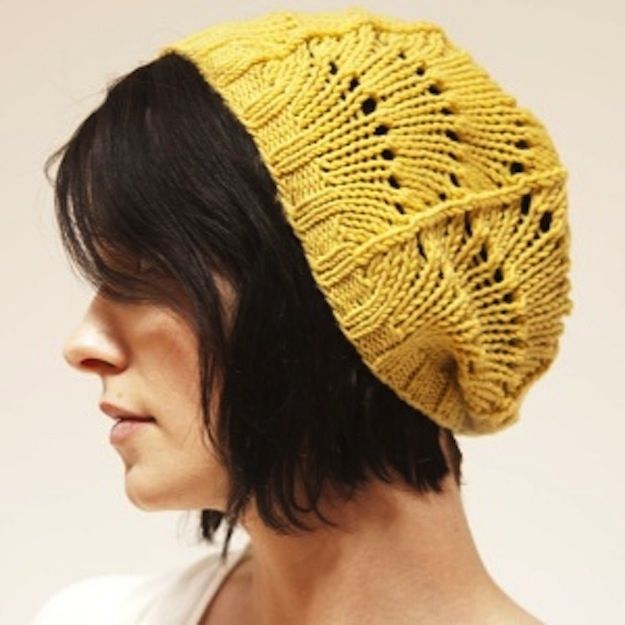 On the chilly days, don't worry about fussing over your hair a lot. Just throw on a knit cap and some cute earrings. You'll look like you put a lot more effort into your style than you actually did!
17. Long braid clip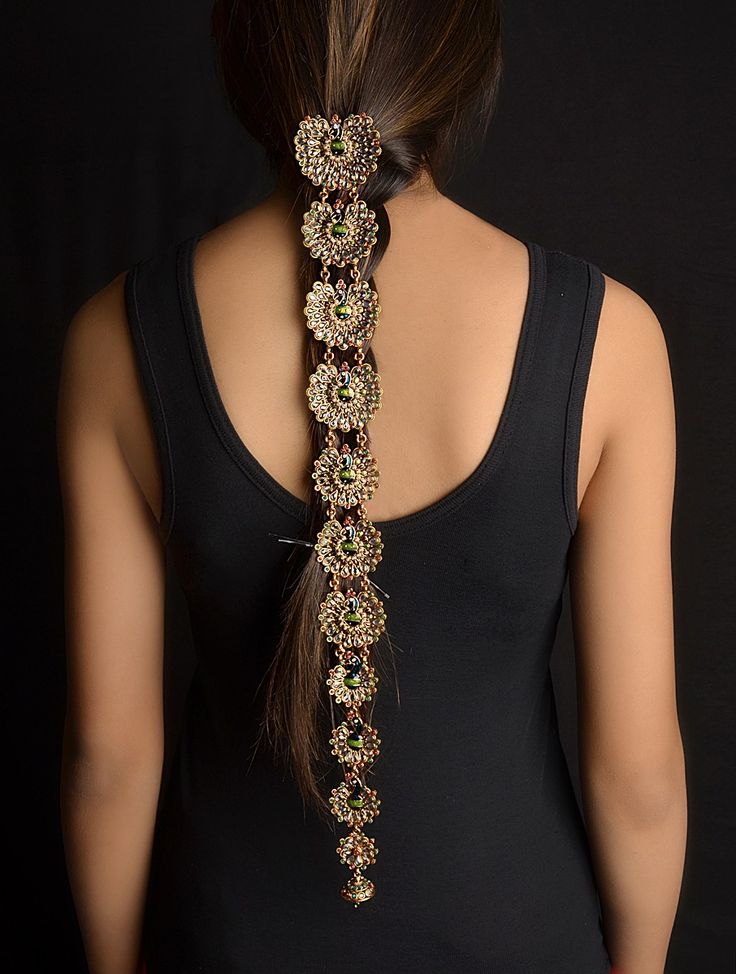 Never seen one of these before? That's probably why you want one, right? It's another kind of accessory that we recommend looking on a site like Etsy for and perhaps even making yourself.
18. Seashells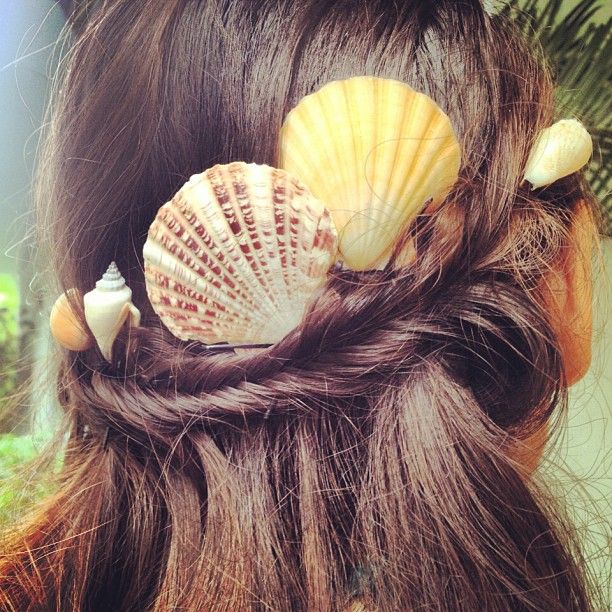 Just because there's no more warm weather, that doesn't mean you can take a bit of it with you into the fall and winter. All you have to do is put a couple of seashells into your hair.
19. Silk bow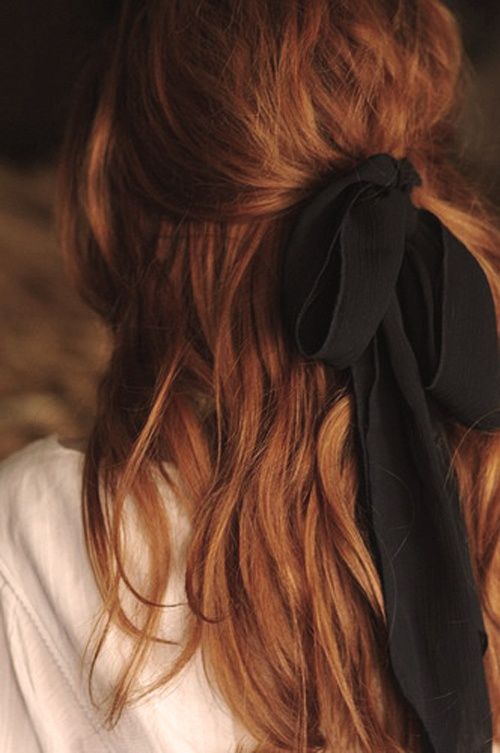 Sometimes, the simplest things can end up making the biggest impression. Chances are, you already have a silk bow in one of your dresser drawers. Tie it into an updo or half updo in order to achieve the kind of look that is similar to this one.
20. Vintage spoon ponytail holder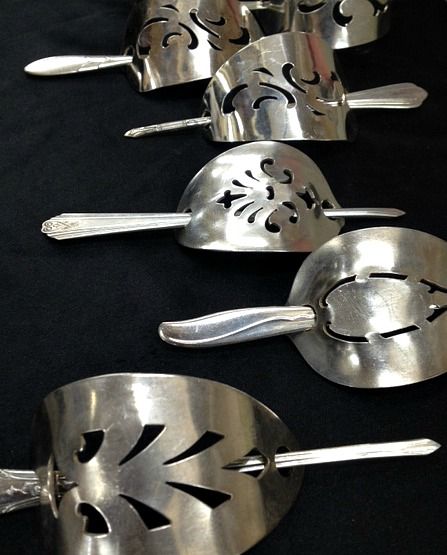 We know, right? You probably would've never guessed that these were actually spoons unless we told you. A distinctive piece, for sure.
21. Pearl bobby pins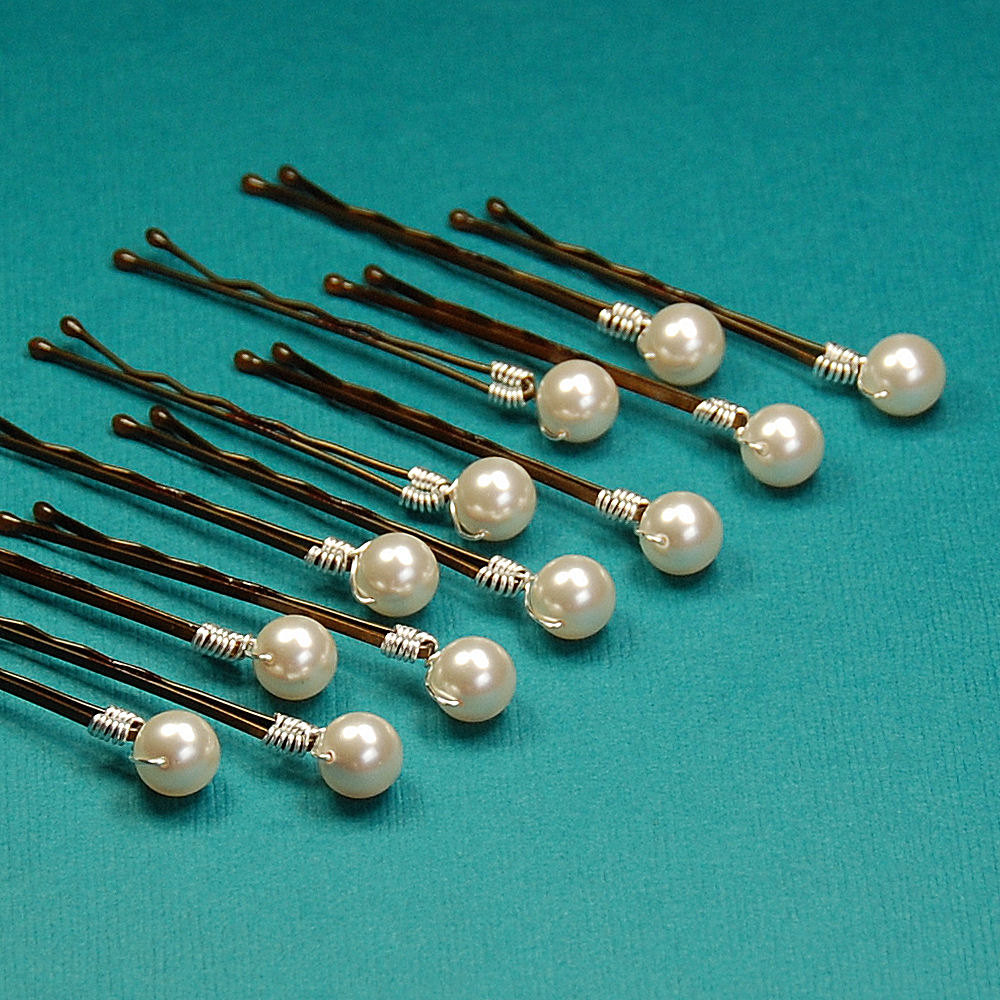 For a semi-formal or formal look, how about pinning your hair up with the help of some pearl bobby pins?
22. Leaf barrette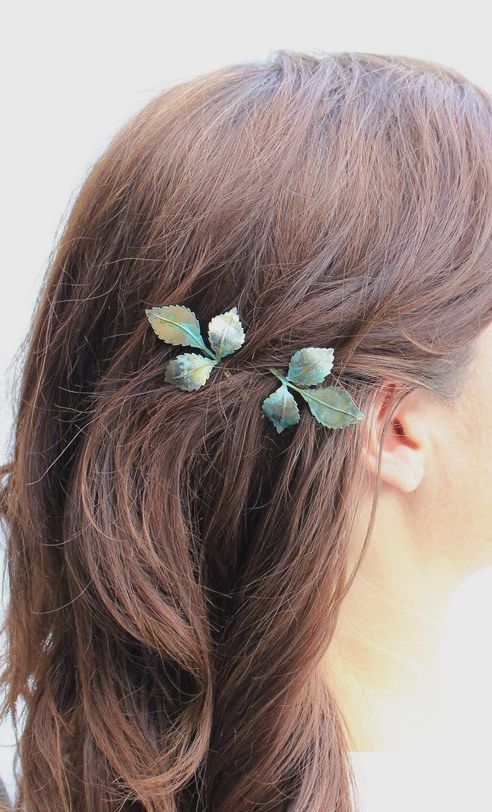 Do you like it when the leaves turn colors but you still want something that is reminiscent of spring and summer? What do you think about getting a couple of green leaf barrettes?
23. Leather headband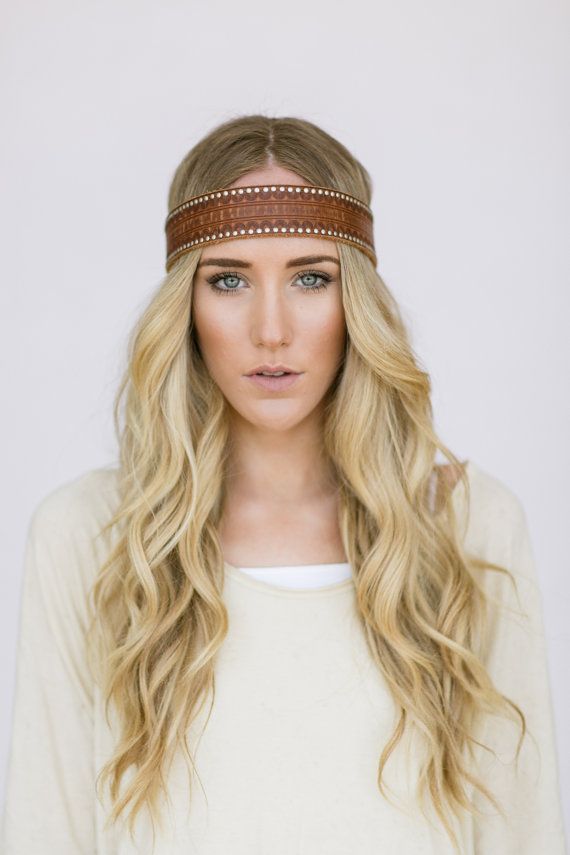 This is the kind of Boho style that works for every woman. Yep, you can never go wrong with a leather headband.
24. "Braid rings"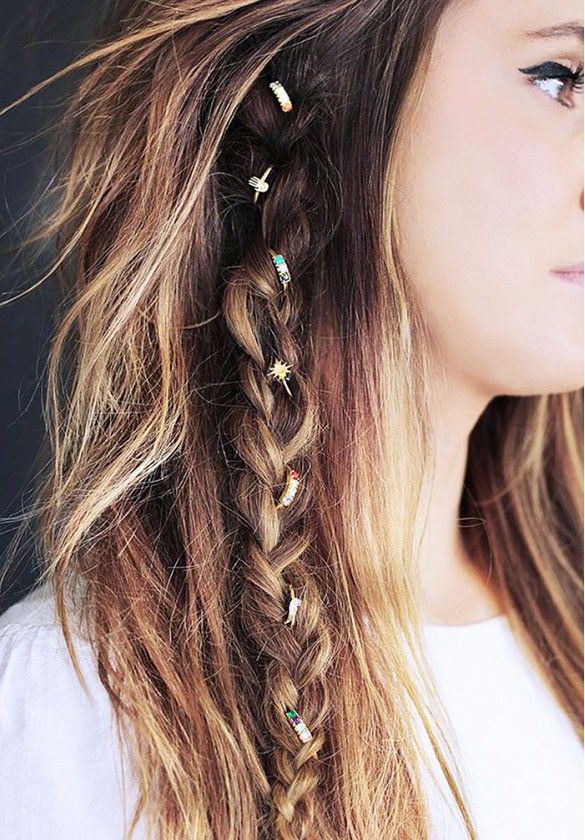 Here's how you can add a hint of shimmer to your hair without going too over the top. A favorite hair accessory for longer tresses. #nocontest
25. Loose feathers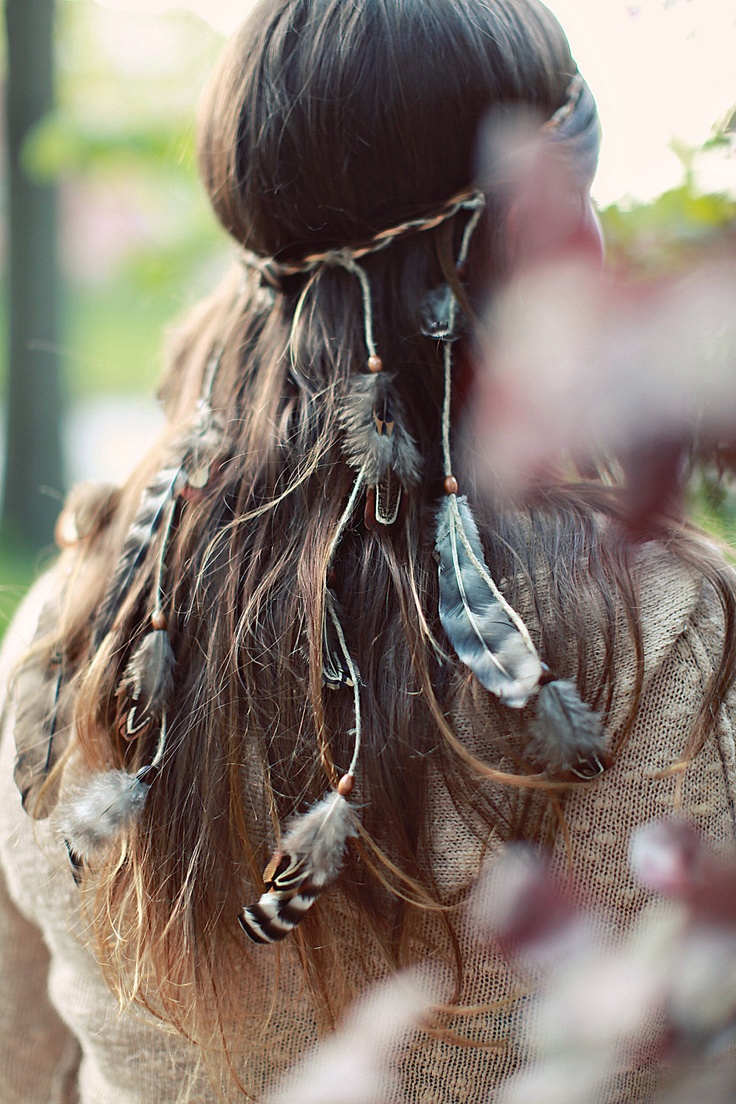 Feathers, from head to toe, are a big fashion trend. Find at least a few that you can add to your hair accessory collection.