More and more women start to fall in love with tattoos these years. Today, it is widely acknowledged that getting a tattoo doesn't mean you're a bad girl. Instead, a special tattoo is stylish enough to show your fashion attitude. Unlike the traditional tattoos, the watercolor tattoos are more colorful and can give a better look to your tattoo design. That's why lots of women would like to try them.
In this post, we have collected 16 beautiful watercolor tattoo designs for fashionable women. You can see feminine flower watercolor tattoos, tiny yet trendy tattoo designs and bigger size watercolor tattoo art which is so sexy. If you want your tattoos look more different, just try these super gorgeous watercolor tatoo designs below. Now, scroll down and check them out.
Beautiful Rose Tattoo Design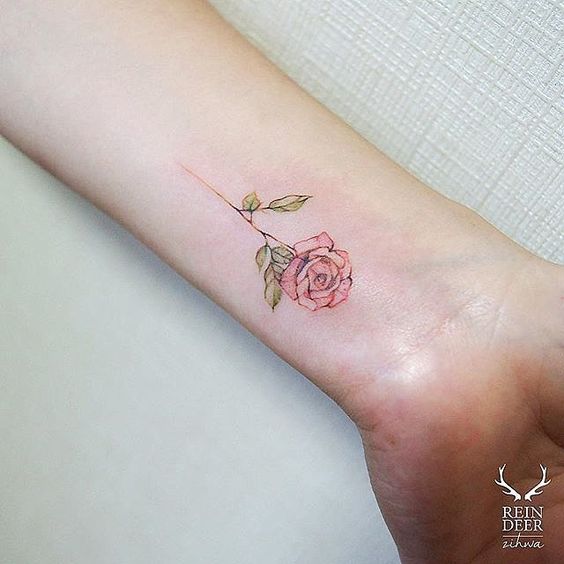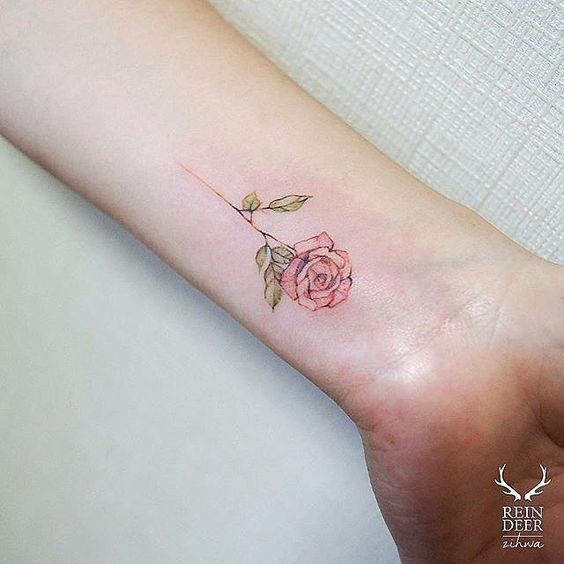 What a beautiful impression you will leave on others the moment you reach out with a pretty rose on the wrist!
Pretty Flower Tattoo for Women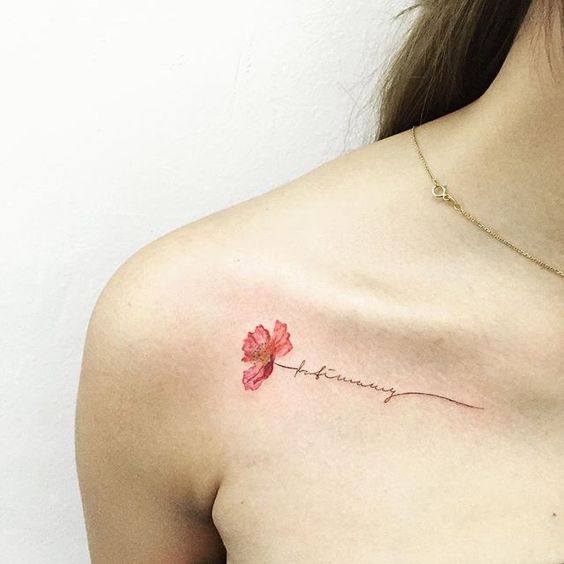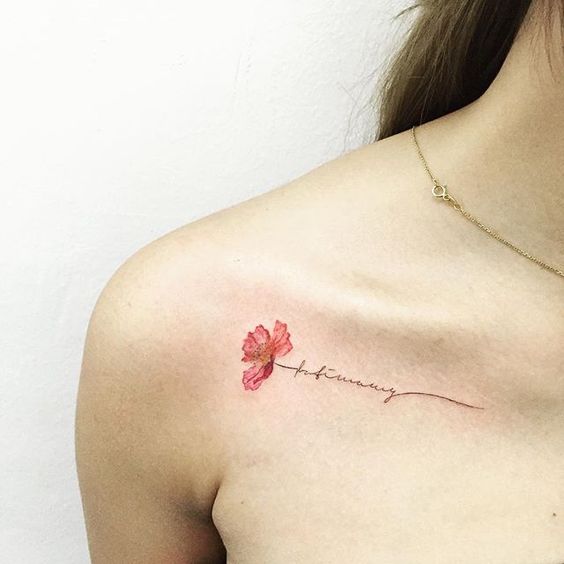 This watercolor flower tattoo design is really pretty for all artistic women.
Tiny Blue Heart Tattoo Design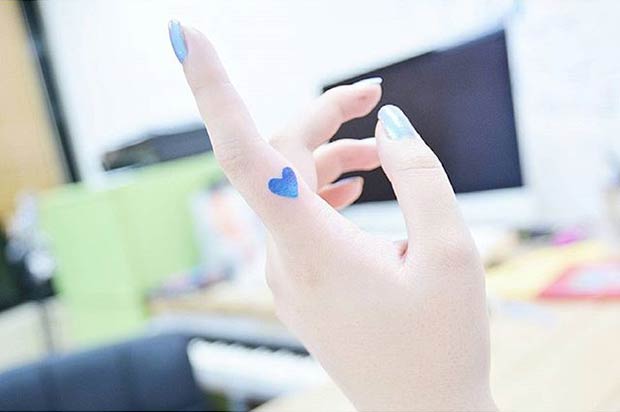 Tiny designs are quite popular nowadays. This blue heart tattoo design is so pure and pretty for young women to try.
Faddish Wrist Tattoo Design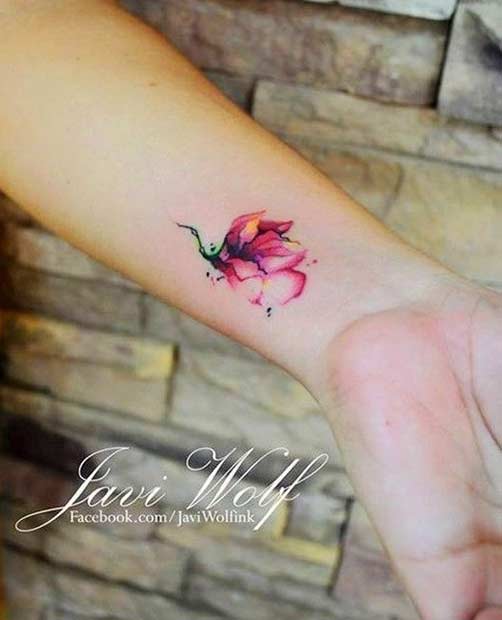 This flower wrist tattoo is quite faddish for women. Plus, the red flower tattoo can replace your bracelet.
Cherry BlossomTattoo Design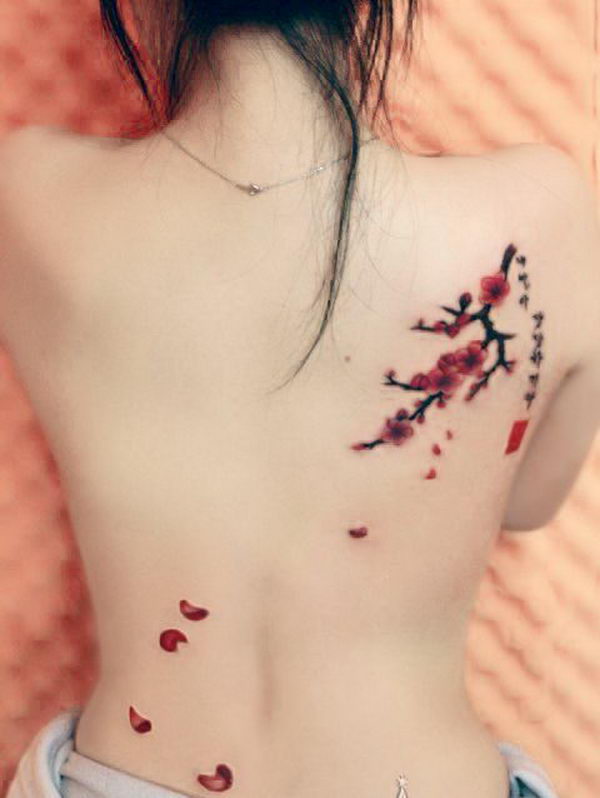 This cherry blossom tattoo design make your back as beautiful as a piece of art. It's quite sexy for women to try.
Pretty Watercolor Tattoo Design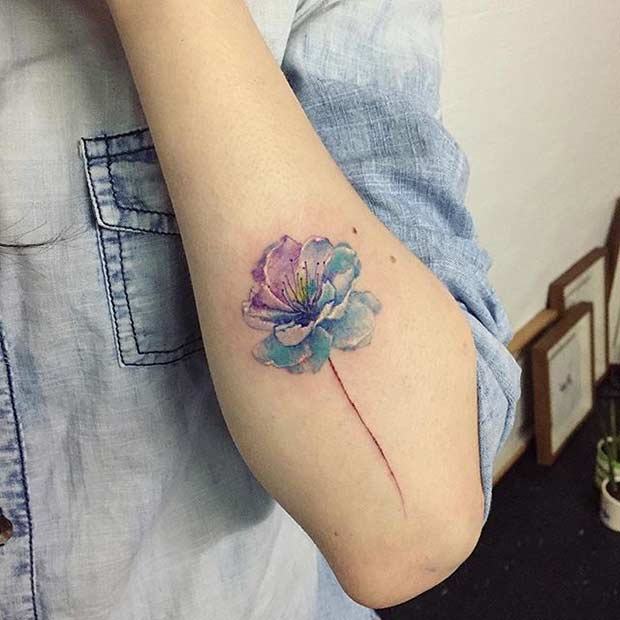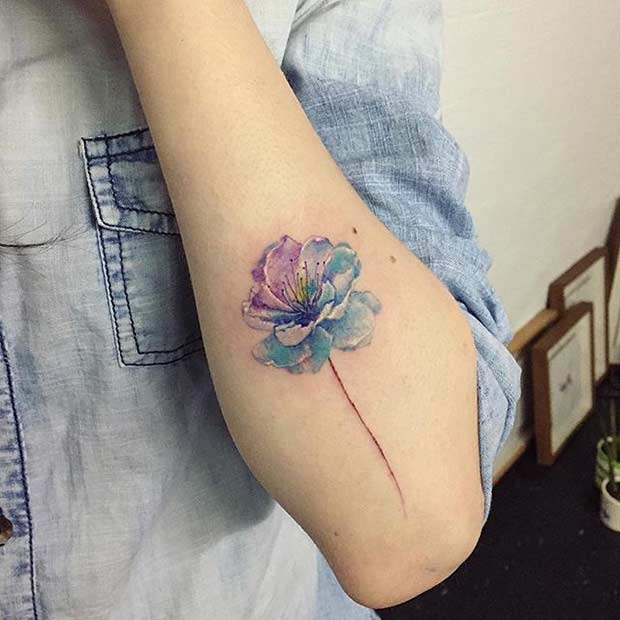 Because of the blue and purple petals, this watercolor tattoo design looks so fantasitc . This simple yet elegant tattoo design will be an ideal option to upgrade your look.
Fashionable Watercolor Tattoo for Women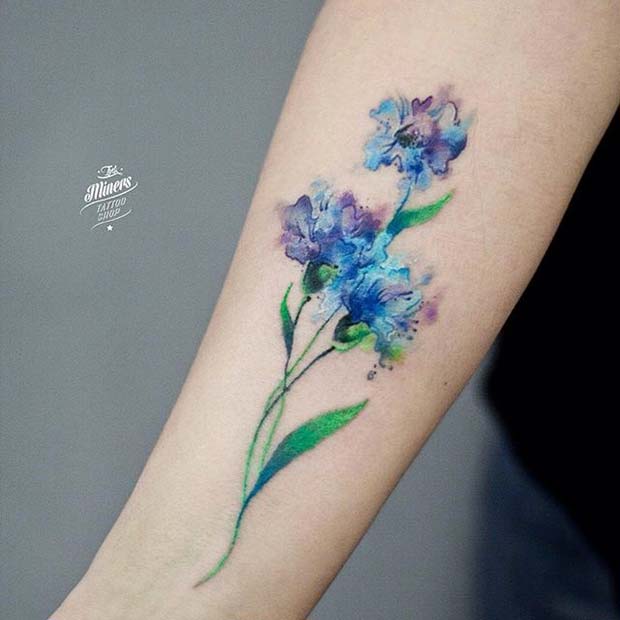 The vivid flowers look very special and fashionable when used as tattoo patterns. It's a beautiful choice for edgy women.
Chic Watercolor Tattoo Design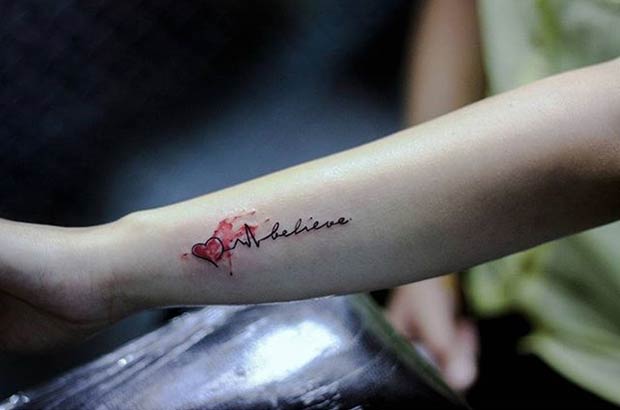 This heart tattoo design is edgy chic for young women. It's super cool for lovers as well.
Birds Tattoo Design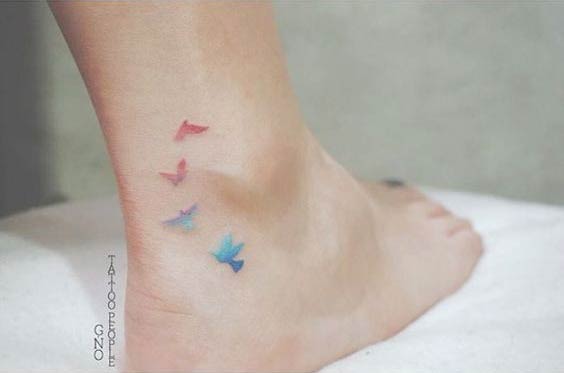 The watercolor birds tattoo design is very cute for women who don't like large tattoos. When you go on a beach holiday, these tiny tattoos are really great to spice up your holiday look.
Pink Watercolor Tattoo Design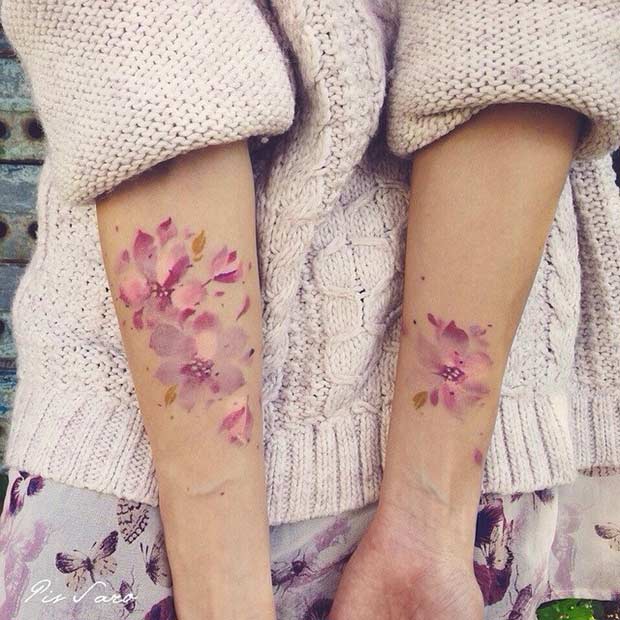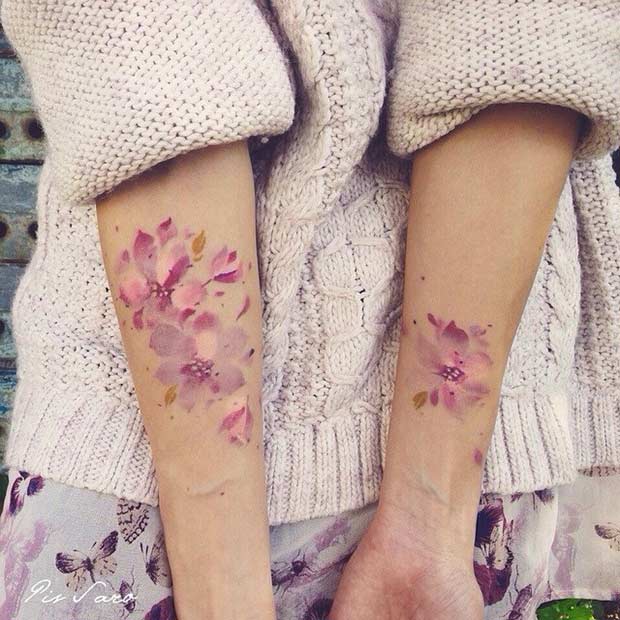 Most women can't resist the beauty of pink. If you love pink and would like to have a bold tattoo, these pink watercolor flowers will work for you.
Cute Watercolor Tattoo Design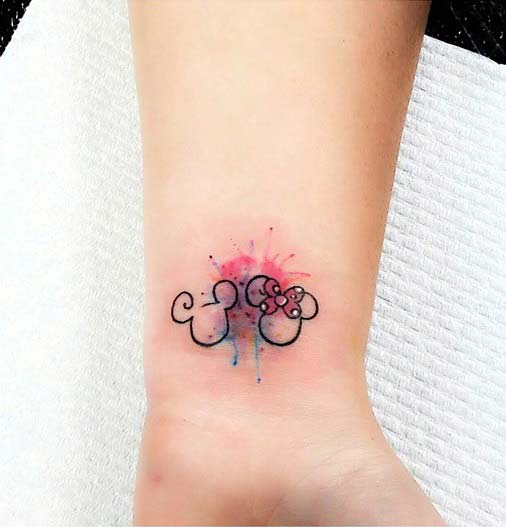 The Micky Mouse tattoo is interesting and cute for cartoon lovers.
Fashionable Tattoo Design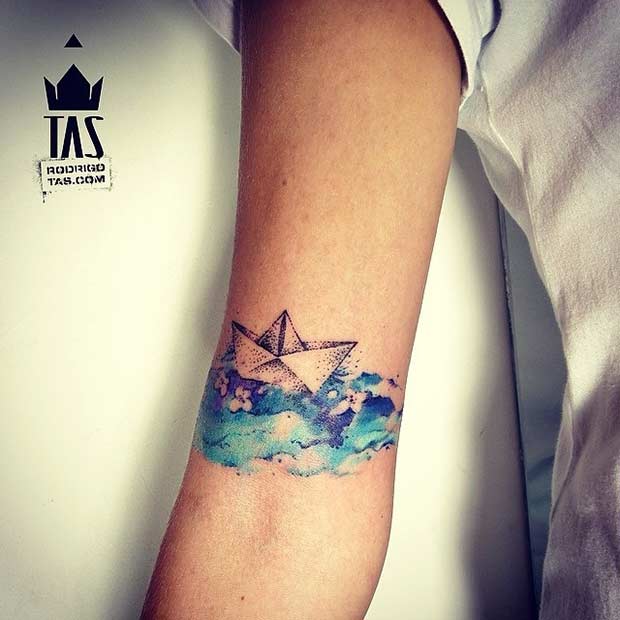 This is really a genious tattoo design. The boat travels on the blue sea, which is so simple yet quite fashionable. You can try this design with your best friends.
Colorful Tree Tattoo Design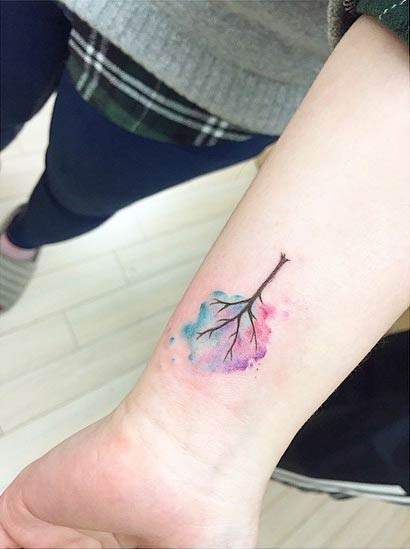 The colorful tree represents life and energy. It's an ideal choice if you want your tattoo to give you more positive energy.
Lovely Cat Tattoo Idea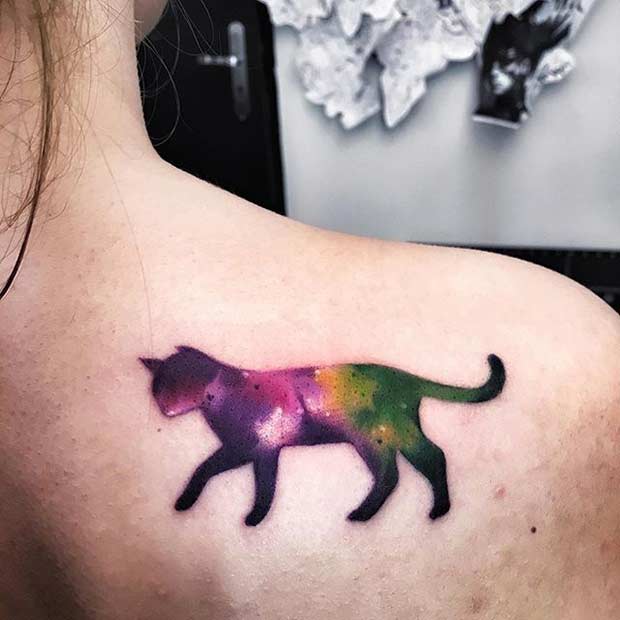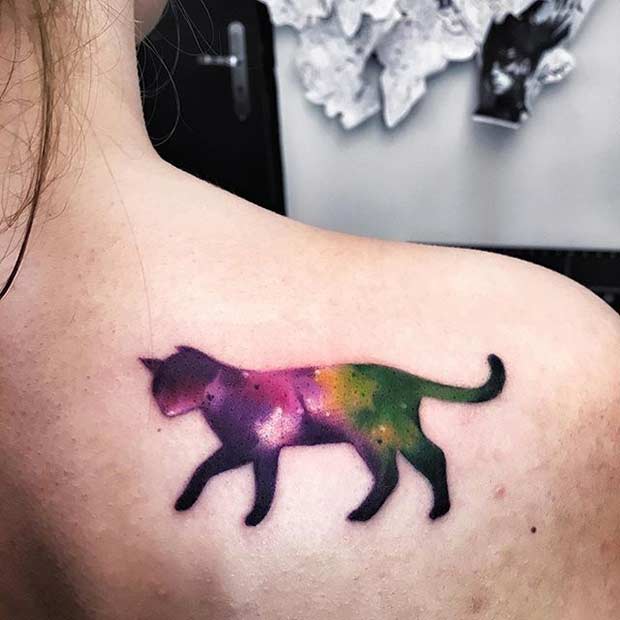 This lovely cat watercolor tattoo design looks magical and mysterious. It's quite suitable for sexy ladies. Besids, you can ask your tattoo artist to make the size smaller so that it will be more delicate.
Floral Watercolor Tattoo Design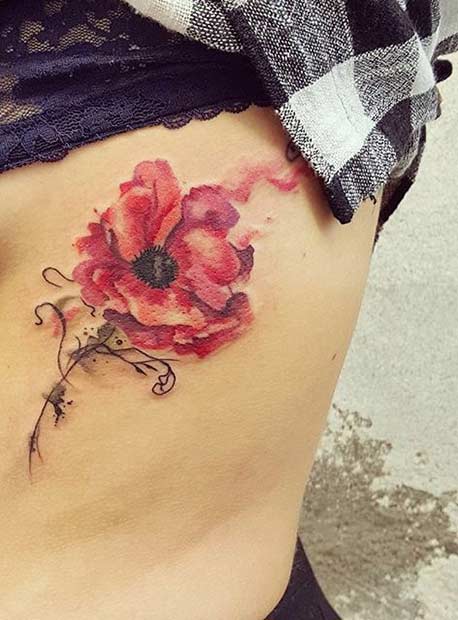 Although this wartercolor flower has a large size, it is not repugnant but quite fashionable. So, if you love large and beautiful tattoo, this design is a nice choice.
Cute Bird Tattoo Design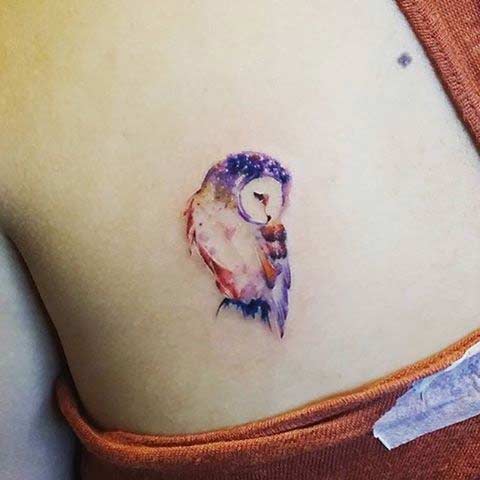 This bird tattoo is quite adorable with the beautiful colors. It's such a cute tattoo design that you will be admired if you've got one.