If you're looking for a new look for your hair, there are two great reasons to go with a red short do. For one thing, red is one of the absolute hottest colors this season from strawberry blonde to red highlights to a deep copper color. Also, short haircuts are chic, sexy and (for the most part) easy to manage. It's all about finding the right style that's perfect for you and luckily, we've got a few great suggestions.
Yep. If you want to make a striking impression, these hairstyles will definitely help you to do just that!
1. Multi-red razor cut bob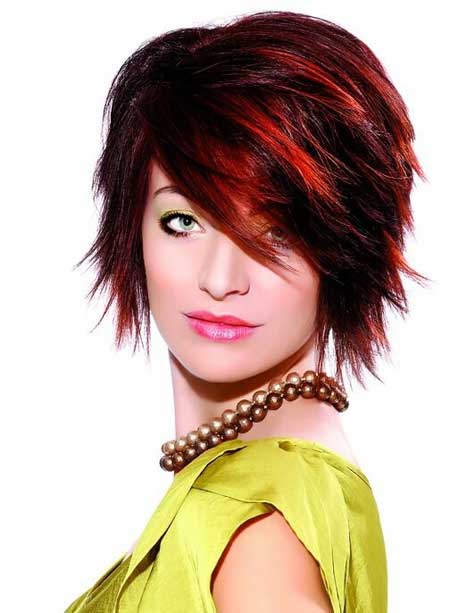 This particular look is basically a shag that was cut with a razor in order to give it more detailing (and a wispy effect) on the ends.
2. Short red blunt bob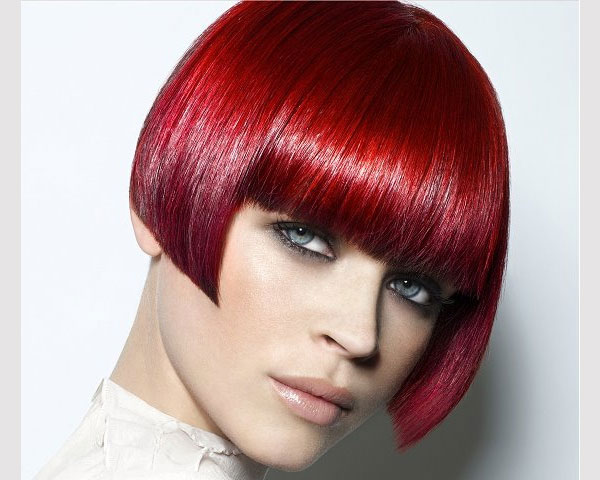 Bobs are a classic kind of hair cut. But a blunt one like this adds a distinctive futuristic appeal to it.
3. Super short red cut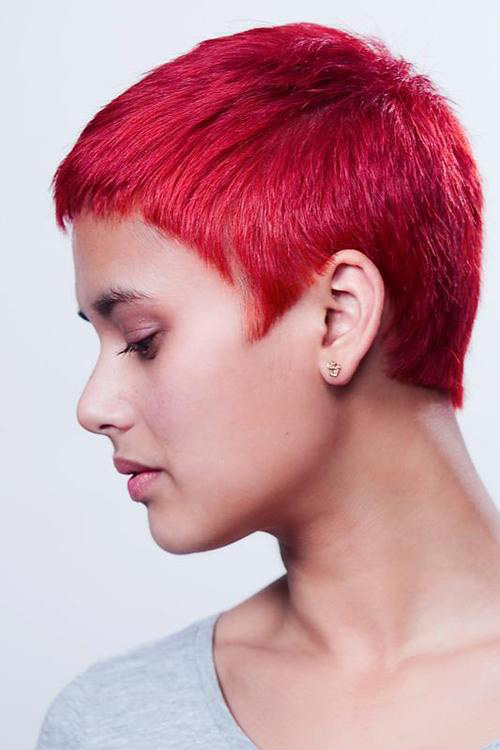 Do you like pixie cuts but the ones you've seen a bit too long for your taste? How about a face-framing short one like this?
4. 'Messy' red asymmetrical bob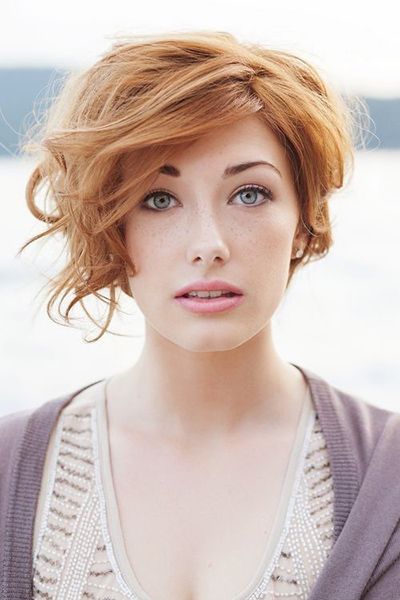 One color that's in for the fall is a strawberry blonde which is basically what this messy asymmetrical bob is. We're not sure what we like more. How sexy and disheveled this hairstyle is or how soft the strawberry blonde looks.
5. Classic red pixie cut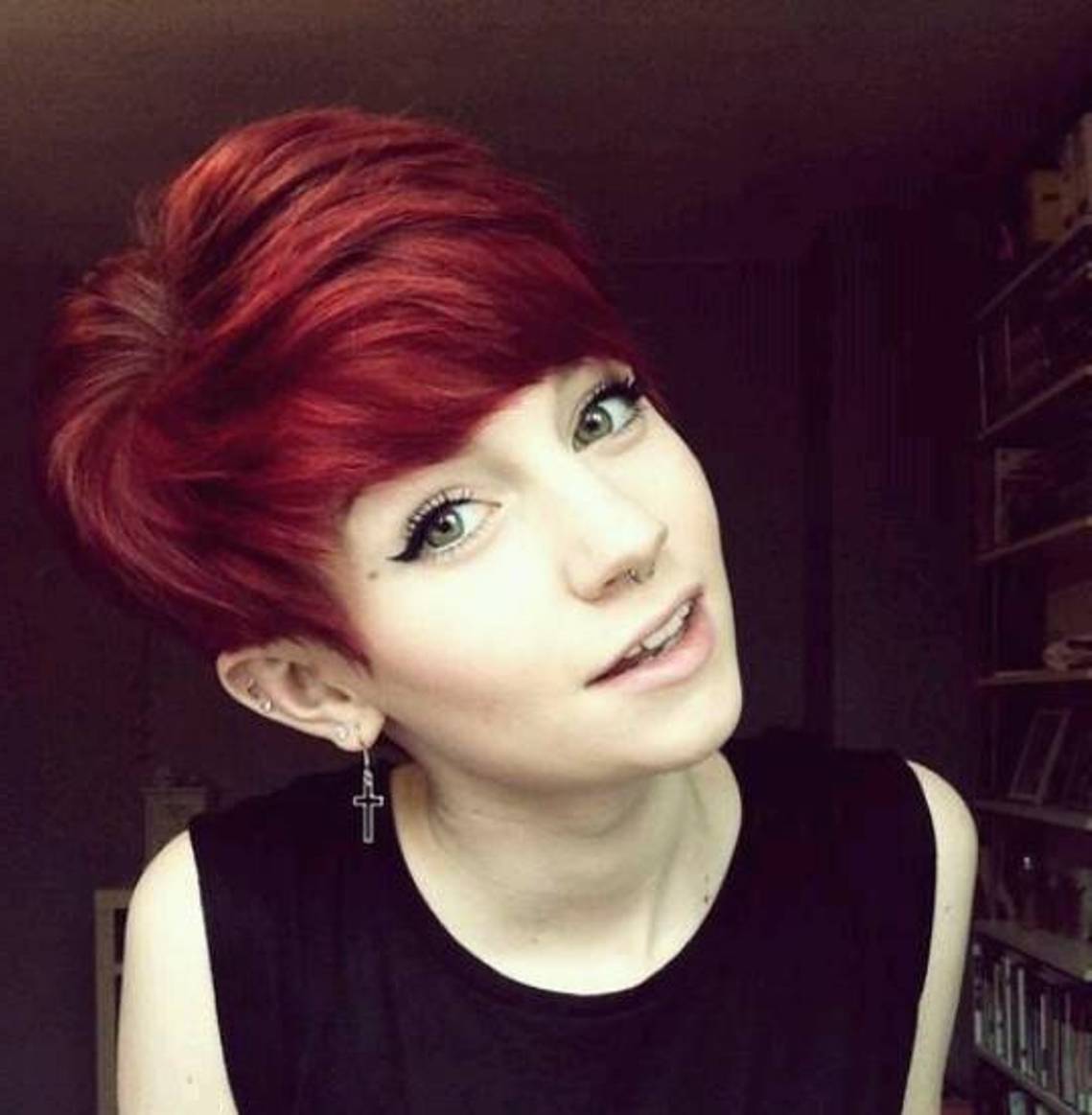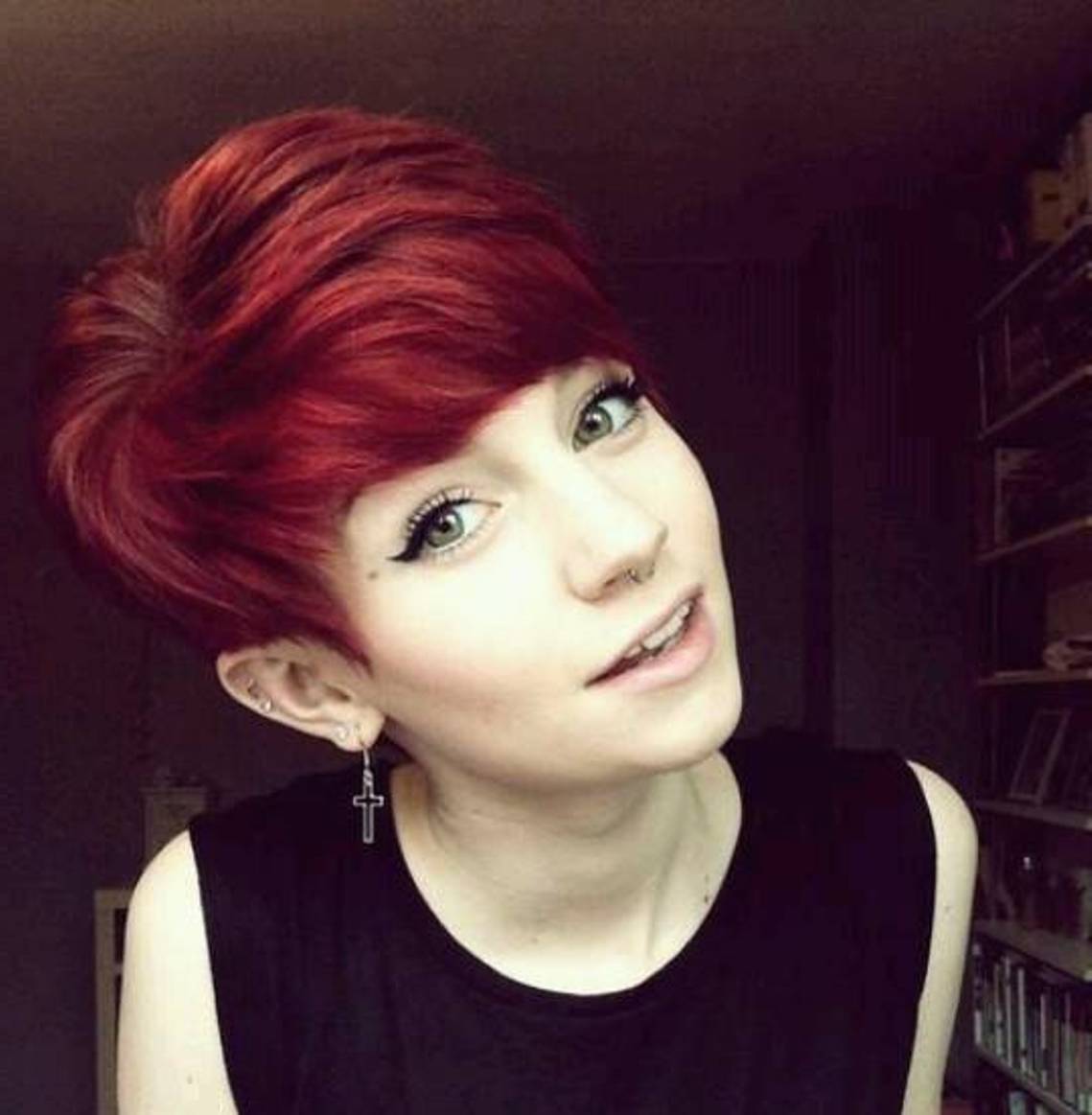 If your hair is naturally thick, keep some volume up top and go with a classic pixie cut.
6. Nice, red and natural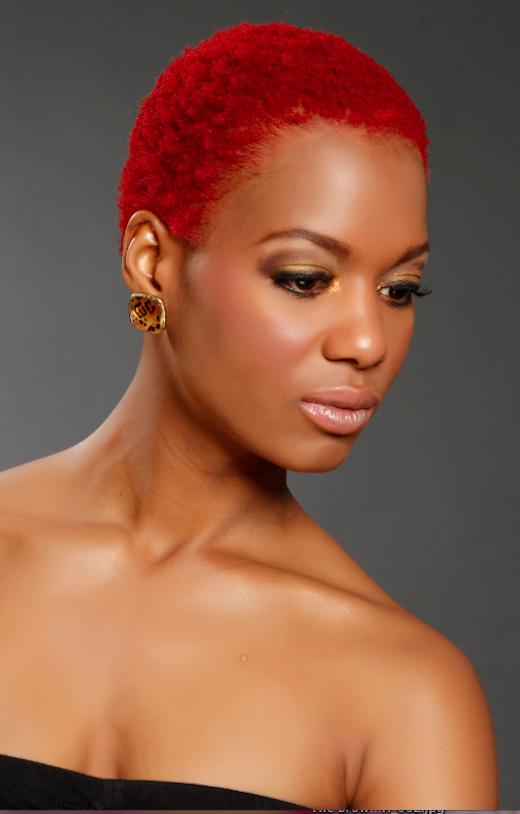 If she had decided to go with her natural hair color, this still would've been a pretty regal look. But when she added that bright red hair color to it, she ended up looking ultra fierce!
7. Partly shaved short red pixie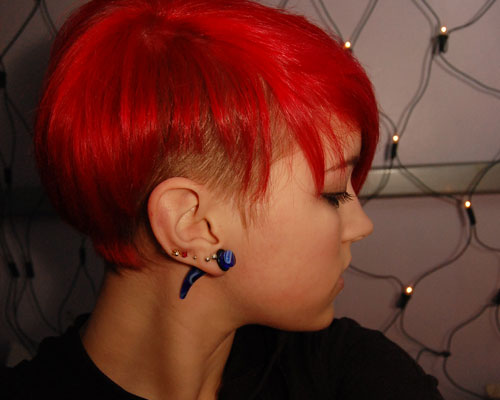 This is one of those cuts that's all about perspective. Some people may see it as a really short asymmetrical bob while we choose to see it as a really long pixie…with one side shaved. It's a cool cut either way you look at it, though.
8. Short and red modified bowl cut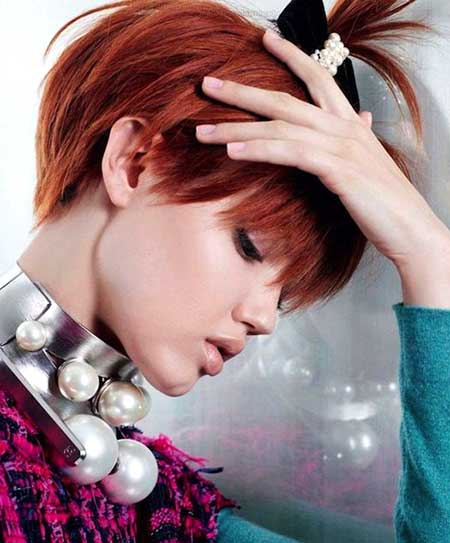 Thick hair can always pull off a modified bowl cut. Now we're not sure how many people can pull off that bow on top, but if you're considered a style like this one, definitely make sure not to shy away from the color!
9. Cheeky red bob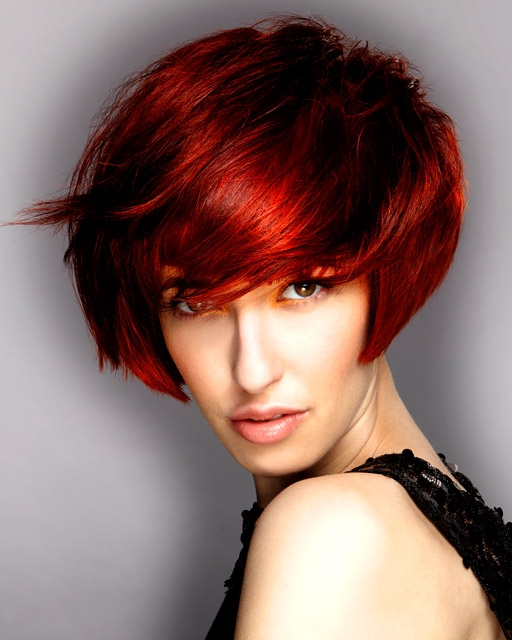 Speaking of cuts that look great with thick hair, this cheeky red bob goes on the very top of our list. (Just make sure that it's cut into an A-line for extra volume.)
10. Red-and-black razor and clipper cut
Half red. Half black. You can't get more daring, dangerous and edgy than a cut with this kind of color (combo).
11. Short and red asymmetrical bob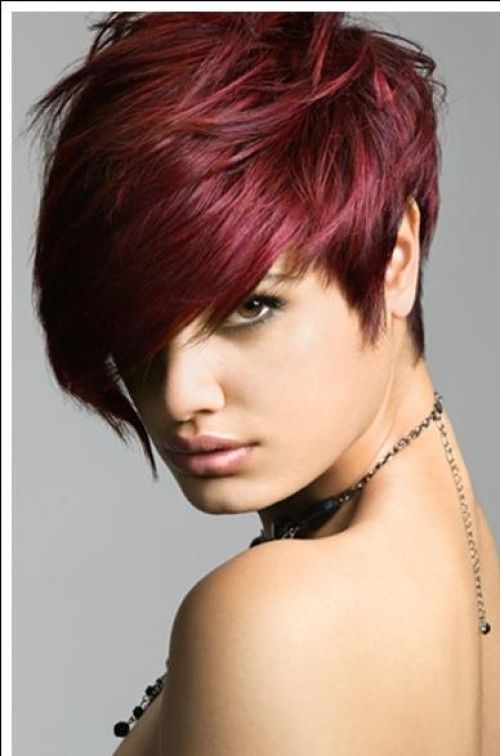 Here's a truly alluring short asymmetrical bob. You'll turn heads everyone with it.
12. Red 'Fro-hawk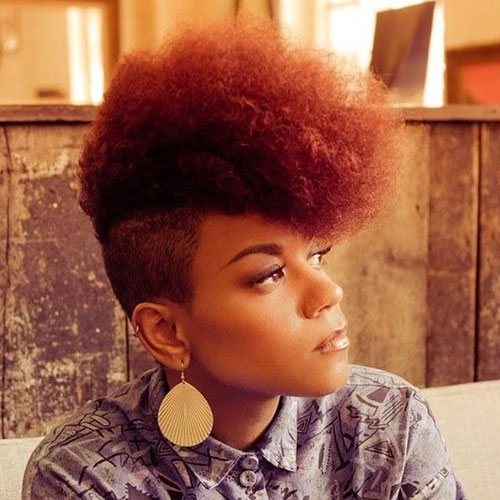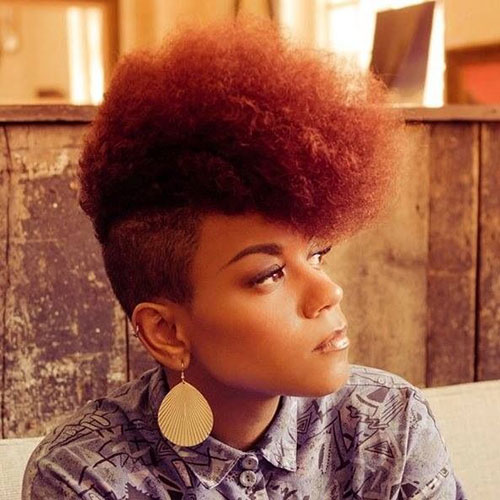 Never heard of a "'Fro-hawk" before? Now that you're looking at this picture, you can probably tell how it got it's name. It's half Afro, half Mohawk and all amazing.
13. Red pixie with long bangs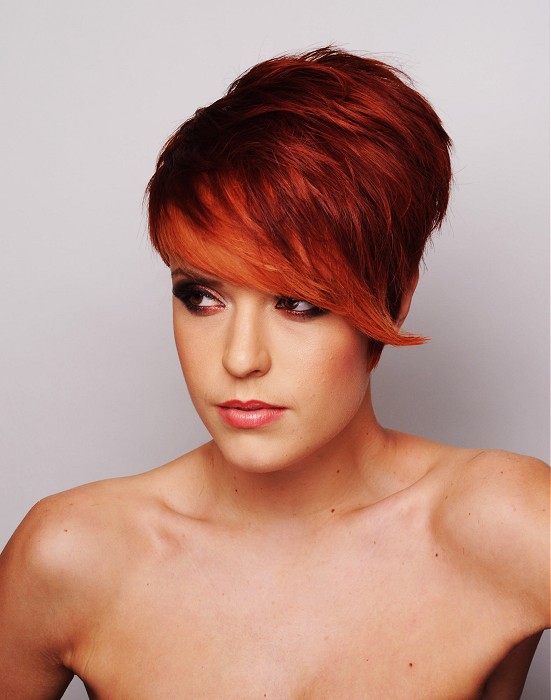 The cut is hot all own its own but what makes us do a double-take is how it's one shade of red except for the ends of the bangs. Then it's a lighter hue. Just like fire! #sohot
14. Red with longer sides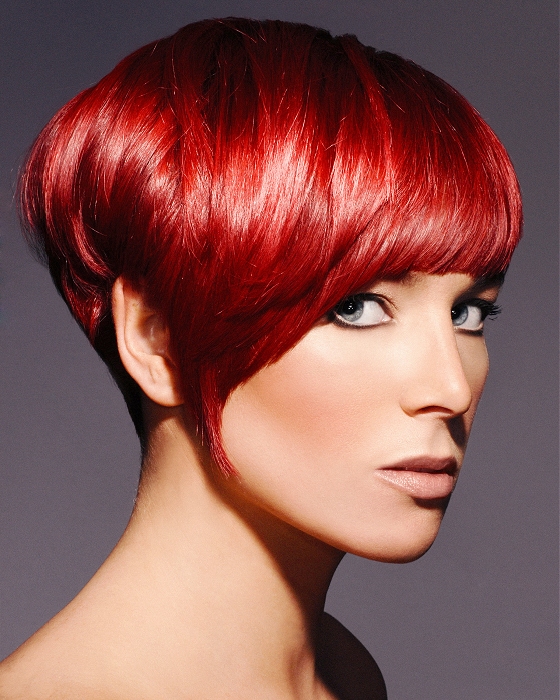 When it comes to having a killer haircut, it's all in the hairstyles. The longer sides on this short A-line cut proves our point flawlessly.
15. Red with lots of layers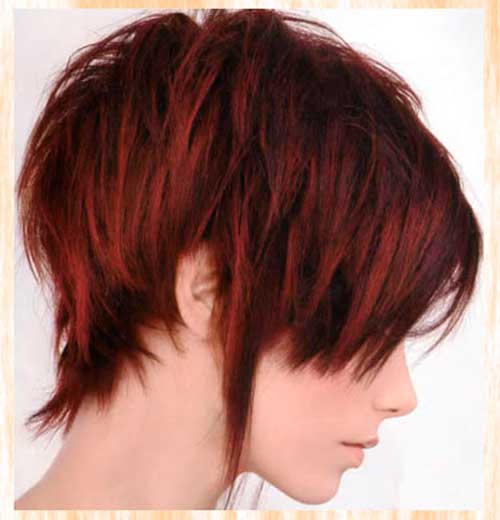 A choppy multi-layered cut like this one is not something just anyone can pull off. But if your hair is thick and straight and you're always getting complimented for your unique sense of style, then this is a picture that you should take into see your stylist.
16. Long layered red bob with purple streaks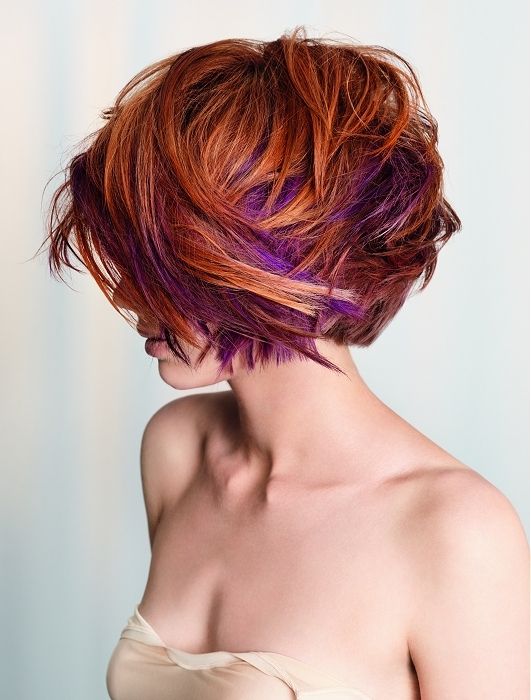 Are you thinking about putting in a few highlights? Who said they have to be blonde? Take it to the next level with blue, green or even violet.
17. Red pixie cut with short bangs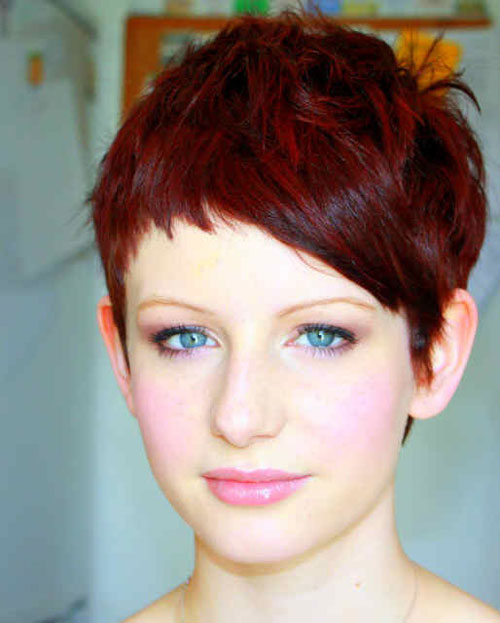 Pixie cuts are always precious. Especially when the bangs are short and framing the face.
18. Red ringlet curls bob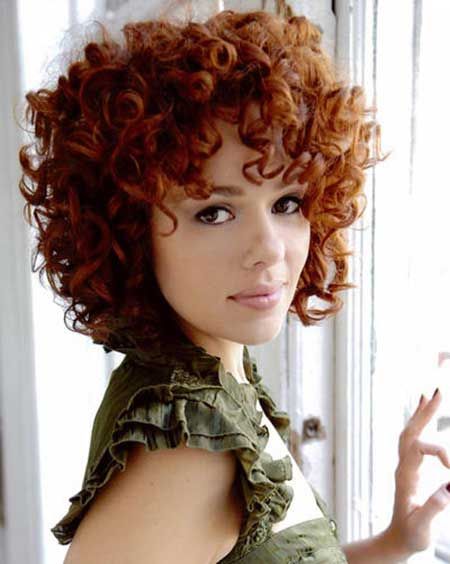 Yes, we know that not everyone was naturally born with ringlet curls like this one but we're showcasing it anyway because with the help of a roller set, you can still look just like this.
19. Red and choppy pixie cut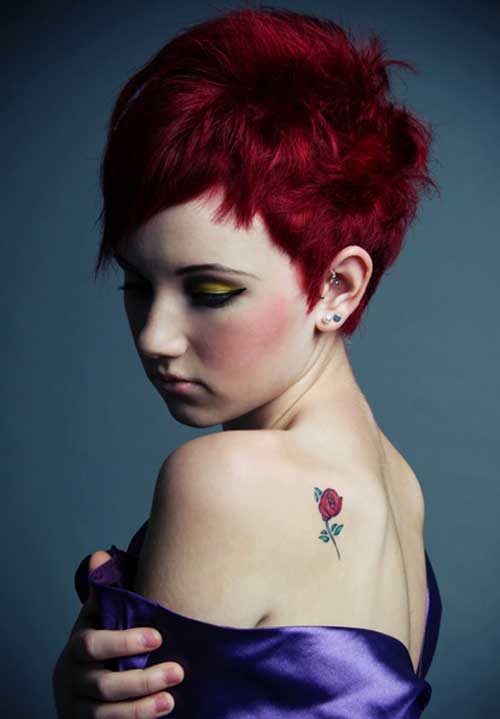 Do you want a more youthful kind of pixie cut? What do you think about this red and choppy one?
20. Choppy red bob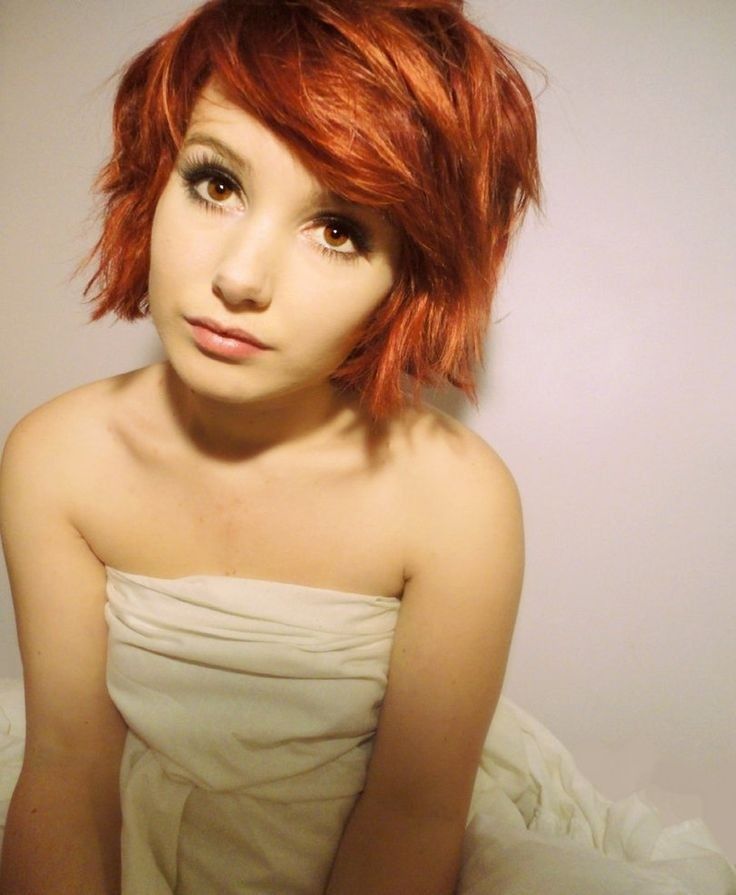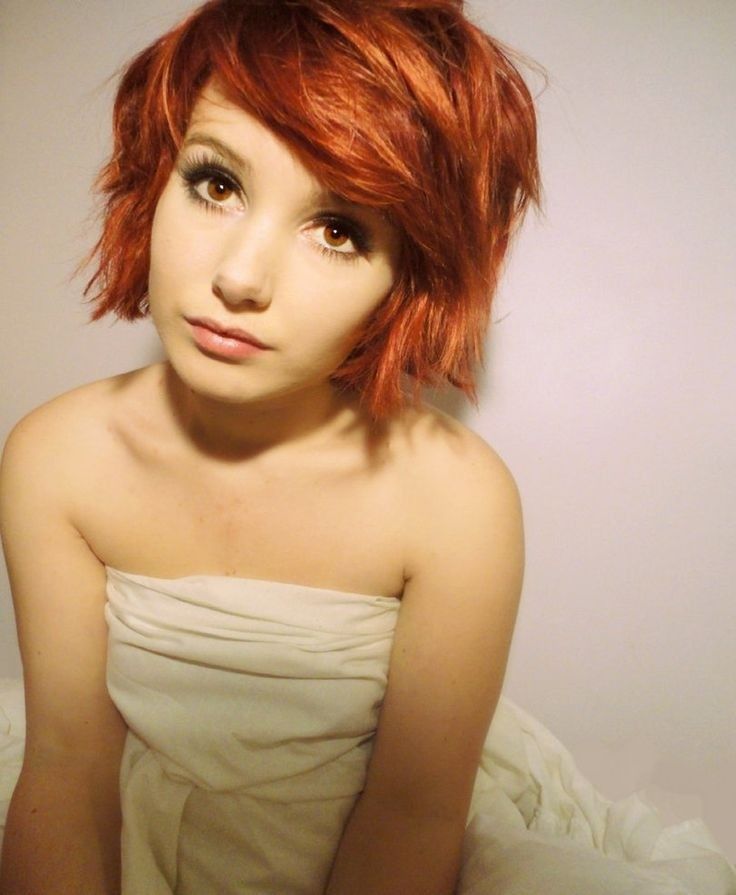 Or if you have a bob that you're kinda bored with, you can always get a choppy cut for it as well.
21. Red tri-tone Mohawk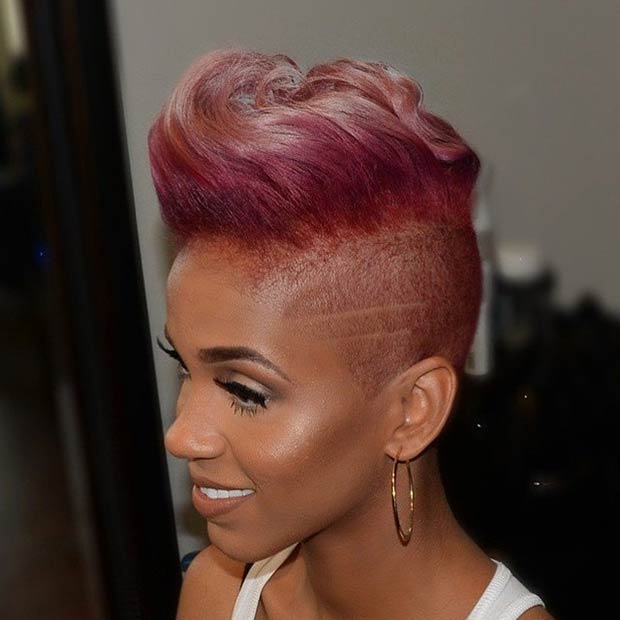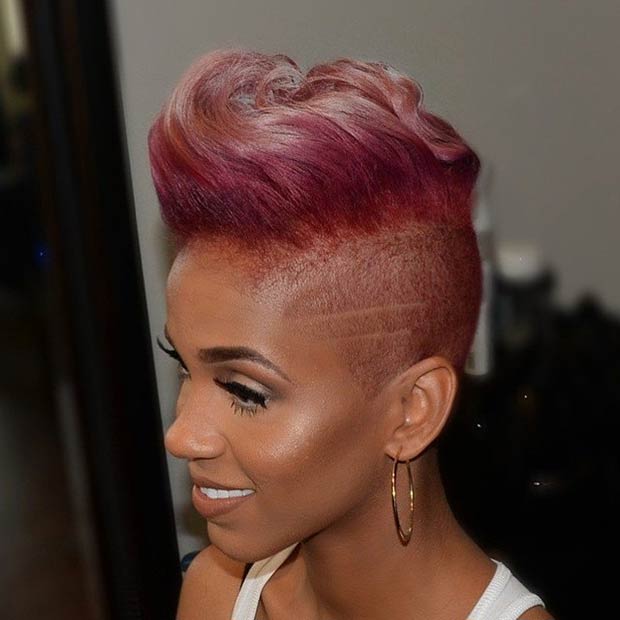 This actually has all kinds of colors in it: rose gold, purple and yes, also red. In fact, if you look really closely at this Mohawk, the base color is red.
22. Long layered red pixie cut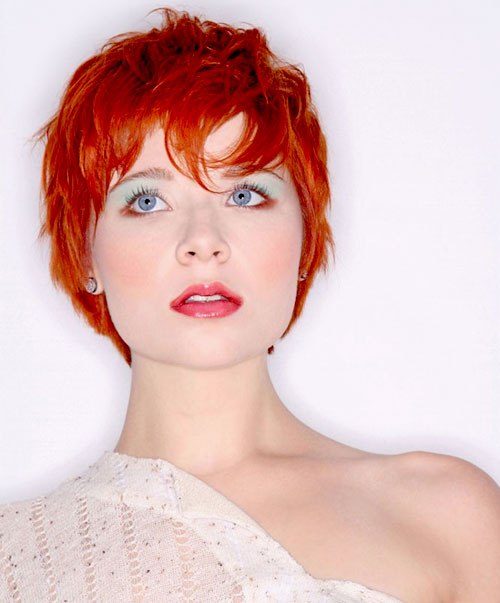 This is a super charming and exquisite way to transition out of a short haircut! We can't help but to stare at it. From the cute to the intense red color, it's oh so divine.
23. Tapered in back red bob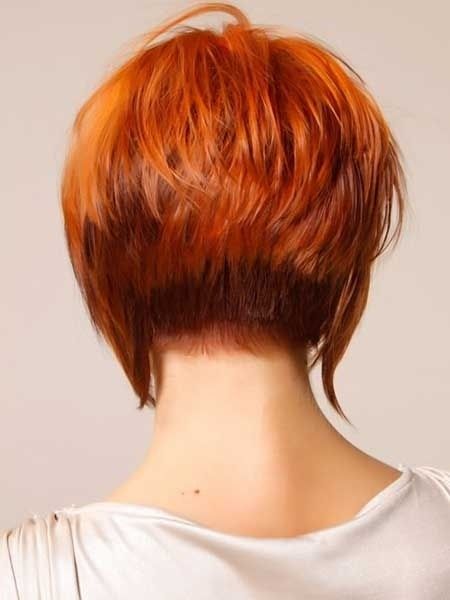 If you've had a pretty even bob that you feel is pretty bland, switch it up a bit by getting it tapered in the back.
24. Red straight and curly combo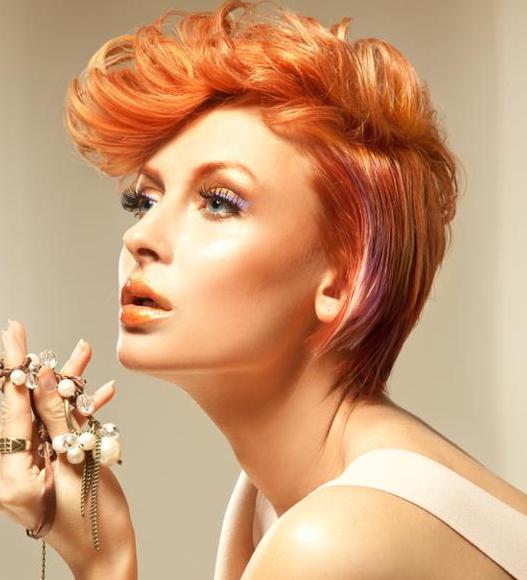 We personally think this is the ideal hairstyle for the bride who doesn't want to look super traditional but still wants to be extremely elegant. Who knew that straight and curly could go so well together, right? Our sentiments exactly.