Time passes without letting us realise it. Fall 2015 is already here. Have you got the right outfits for this season?If you are not clear about what to wear, then just stay here.
We are going to show you what the trendy pieces are for this season and how to make a fashionable fall outfit.  Now, scroll down and check them out. Enjoy yourself!
Crop Top with Baggy Jeans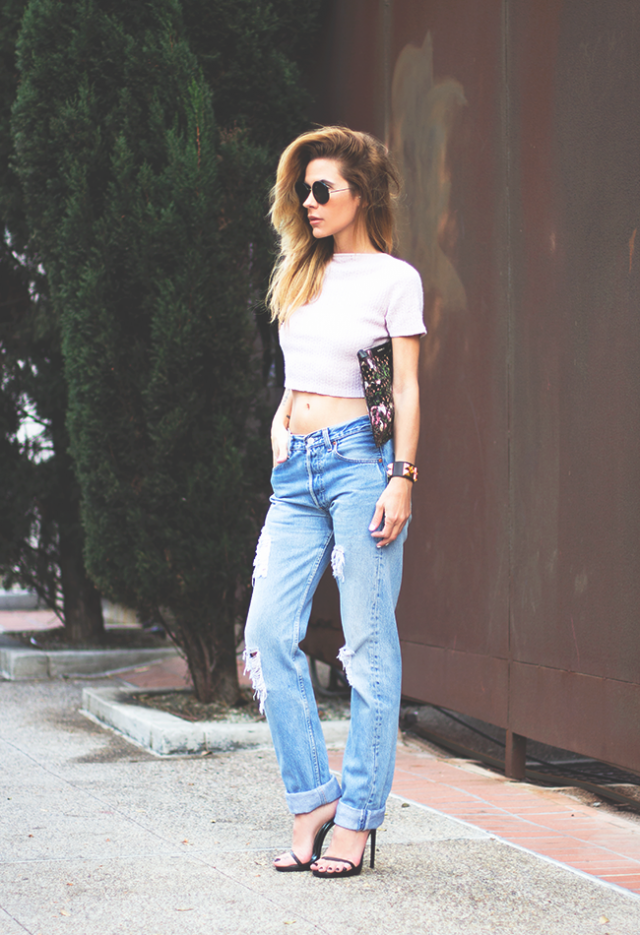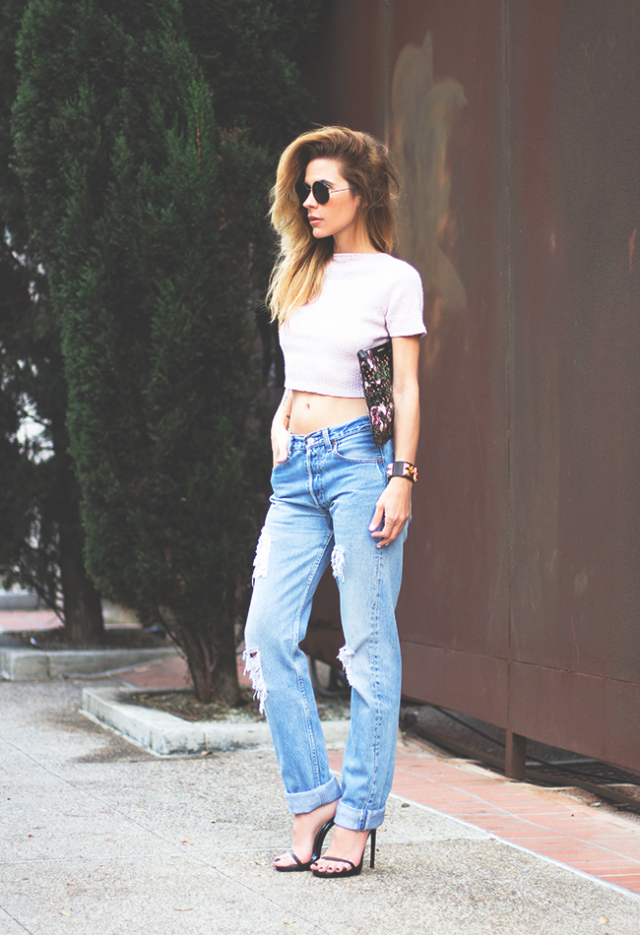 The knitted crop top is the best choice for early fall. To match it, you just need a pair of casul ripped jeans and a pair of high heel sandals. Do you like this look?
White Culottes with Knitwear Top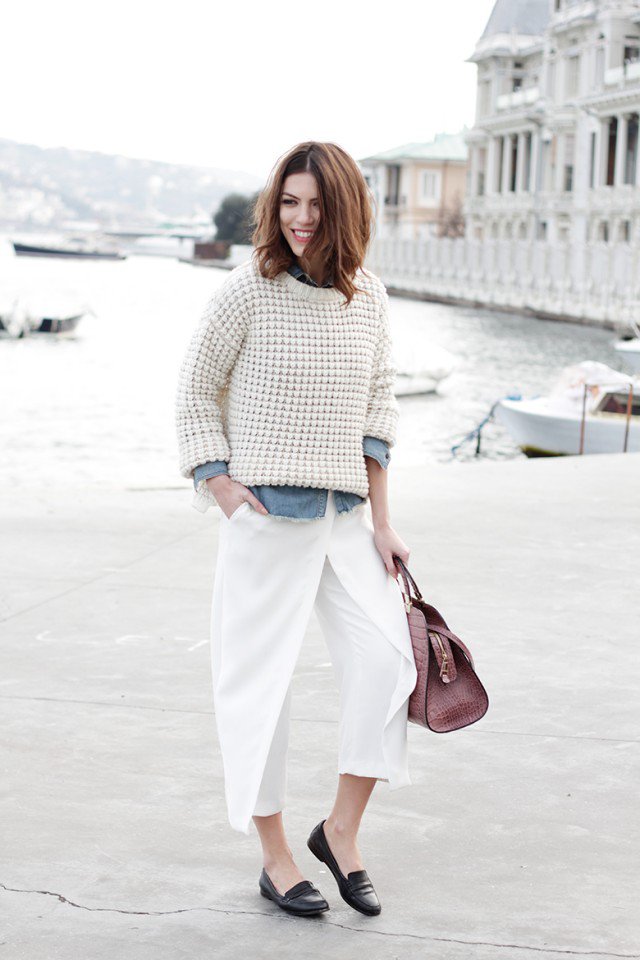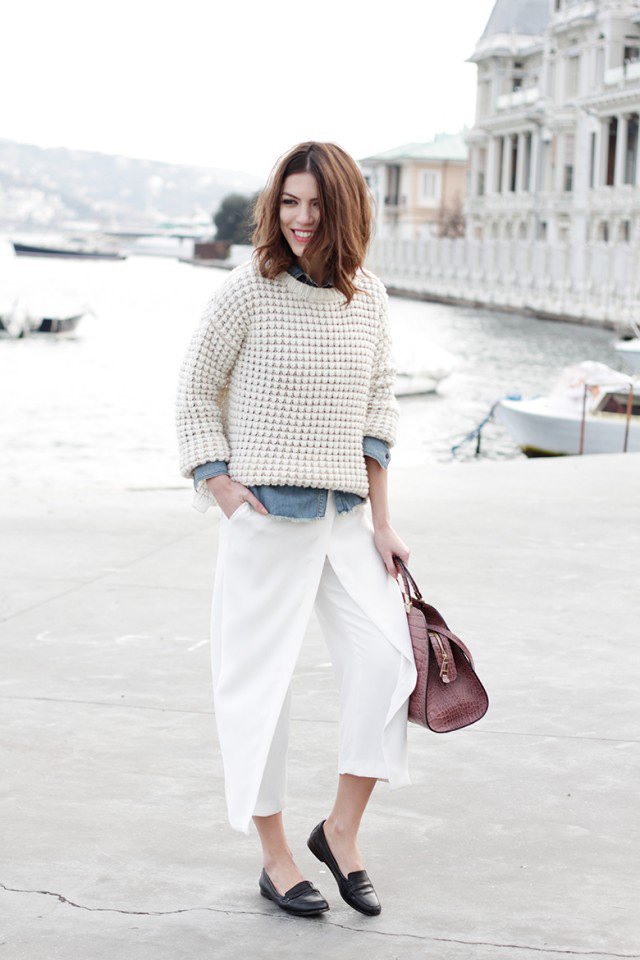 cool culottes are rather hot for this season. If you would like to go for a cool chic look, just go and get a pair of culottes. When days get colder, layer a knitwear top over the shirt and put on your black flats. How fashionable you will be!
Khaki Jacket with Ripped Jeans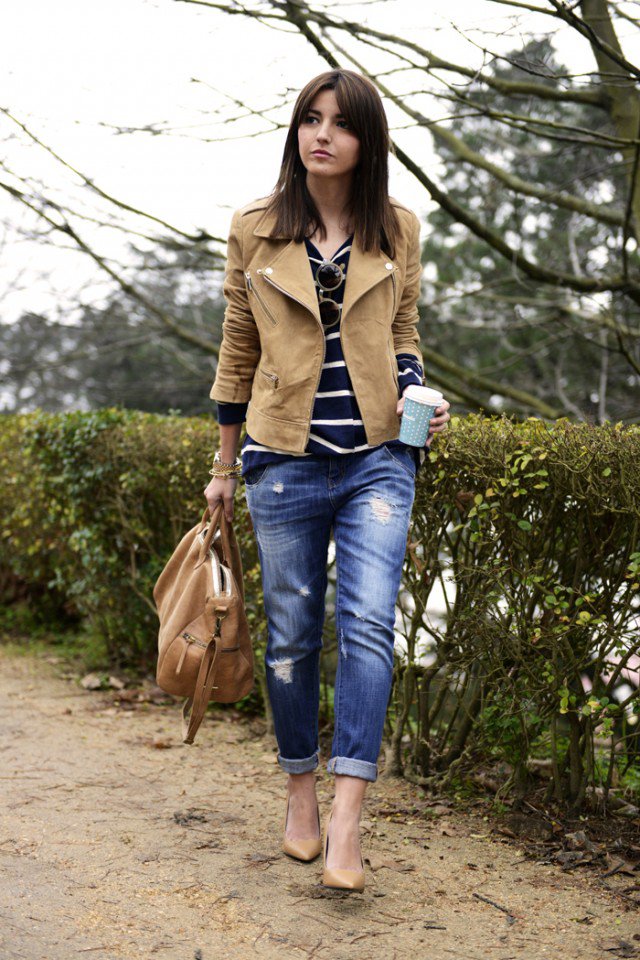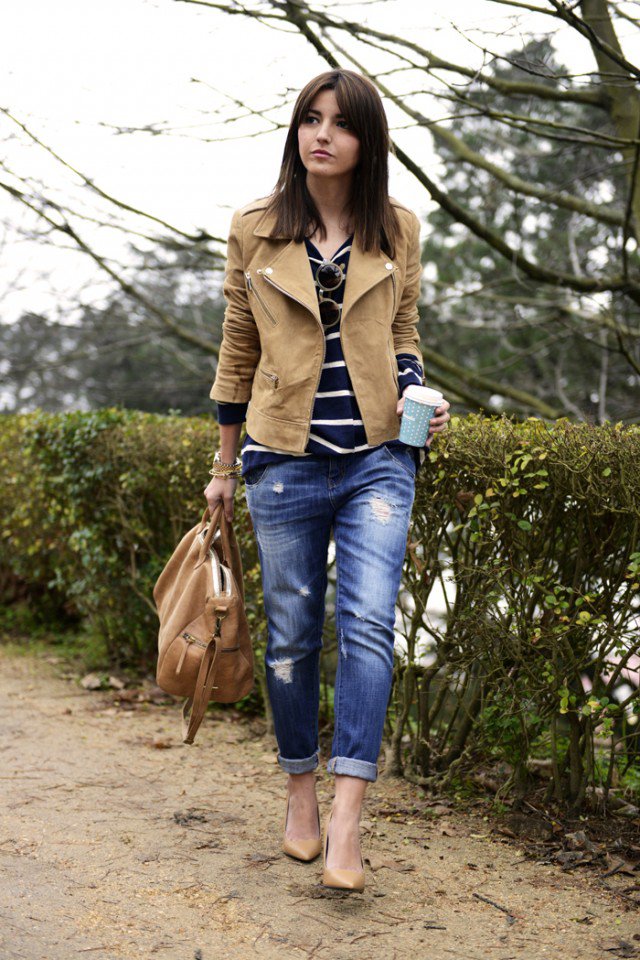 Ripped jeans are wonderful for all everyday occasions. To make it more stylish, you can put on a striped shirt and khaki jacket, which can also be an casual-chic office look.
Modern Black Outwear with Ripped Jeans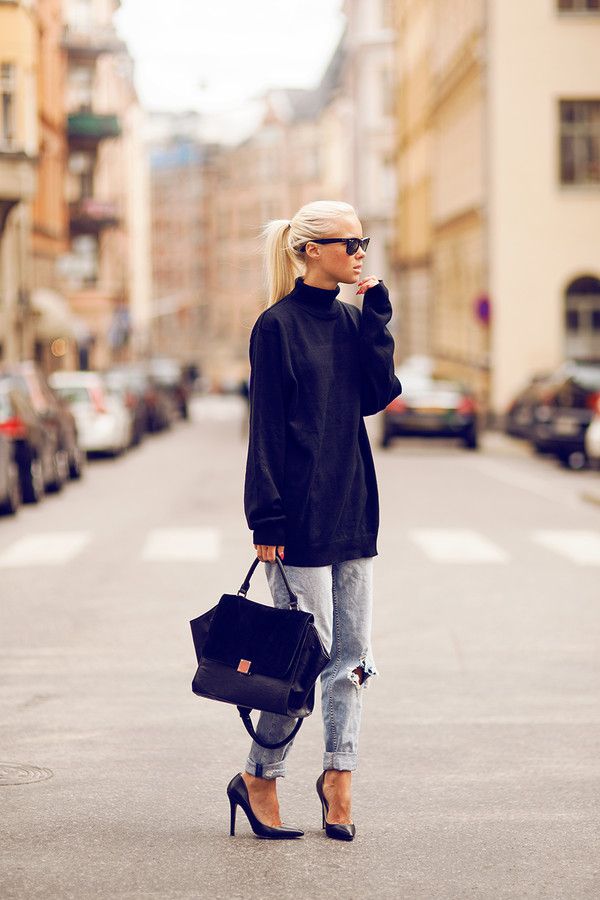 Here is another fall outfit with ripped jeans. The black loose sweater and the black pumps upgrade the plain ripped jeans without any efforts. It's a great look to copy for all informal occasions.
Sophisticated Beige Blazer with Black Skinny Jeans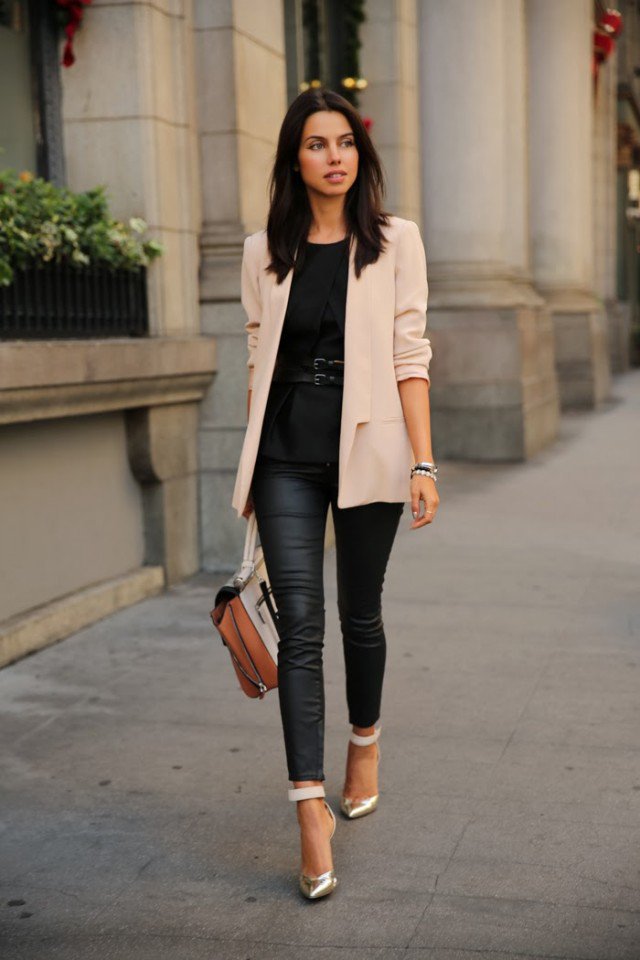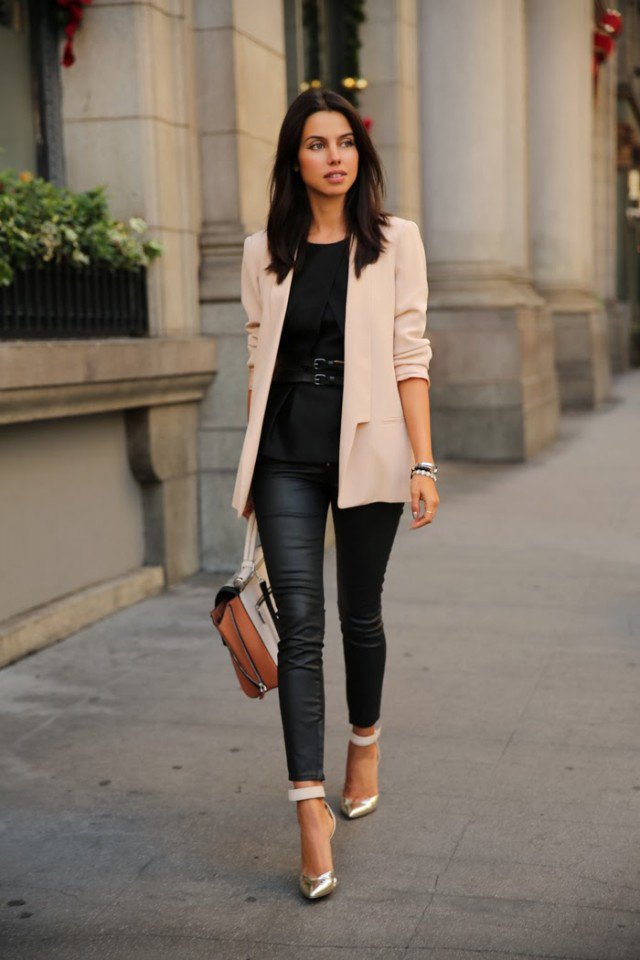 All-black outfit is effortless chic when you pair it with the metallic golden pumps. Besides, it is wise to add a beige blazer when you go out on a colder day. This is also a great combination as the work attire.
Trendy Skinny Jeans with Coat and Flats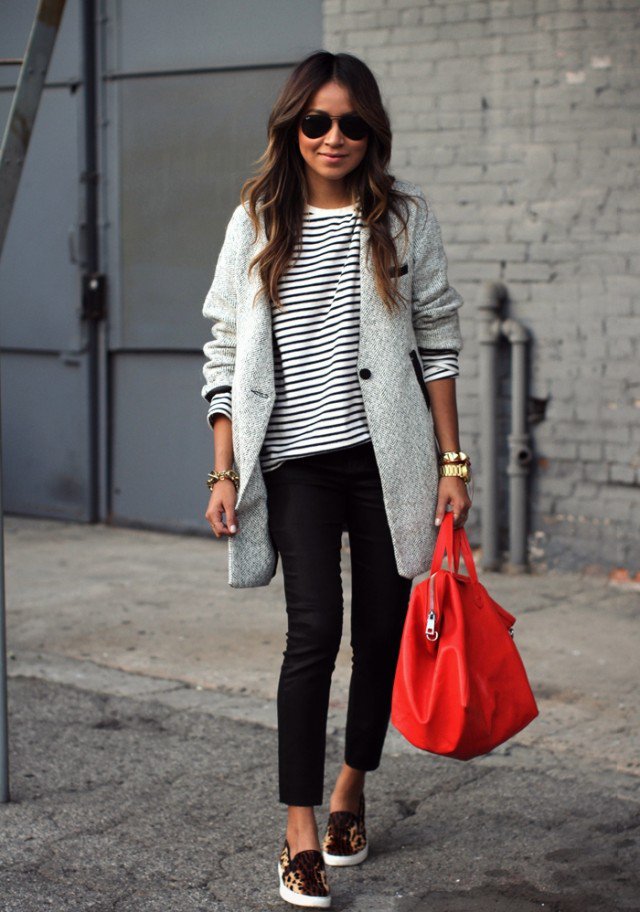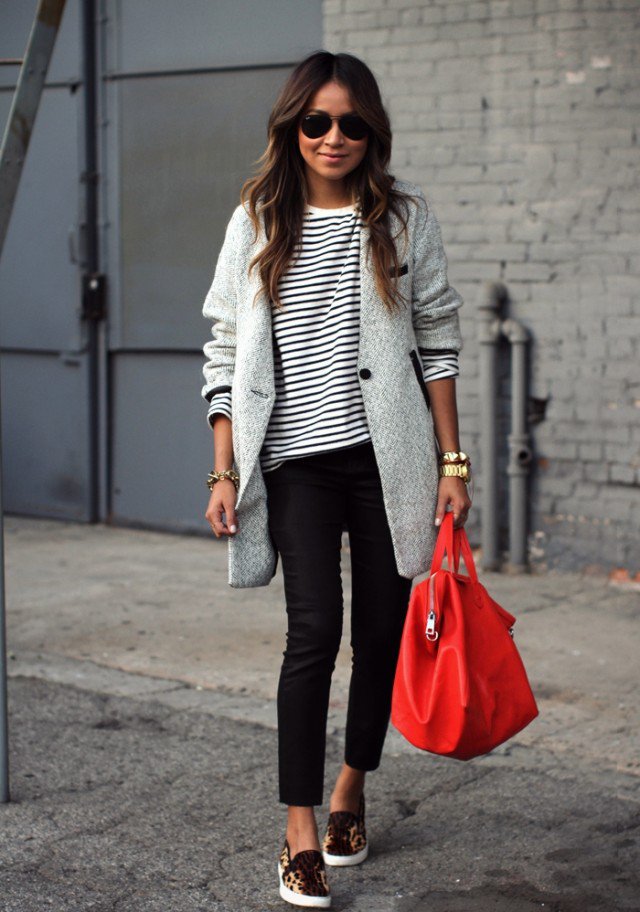 Skinny jeans are quite popular these days. A big overcoat is the most stylish option to match the skinny jeans. In addition, some staring accessories can improve the look a lot.
Scarf as A Nice Fall Accessory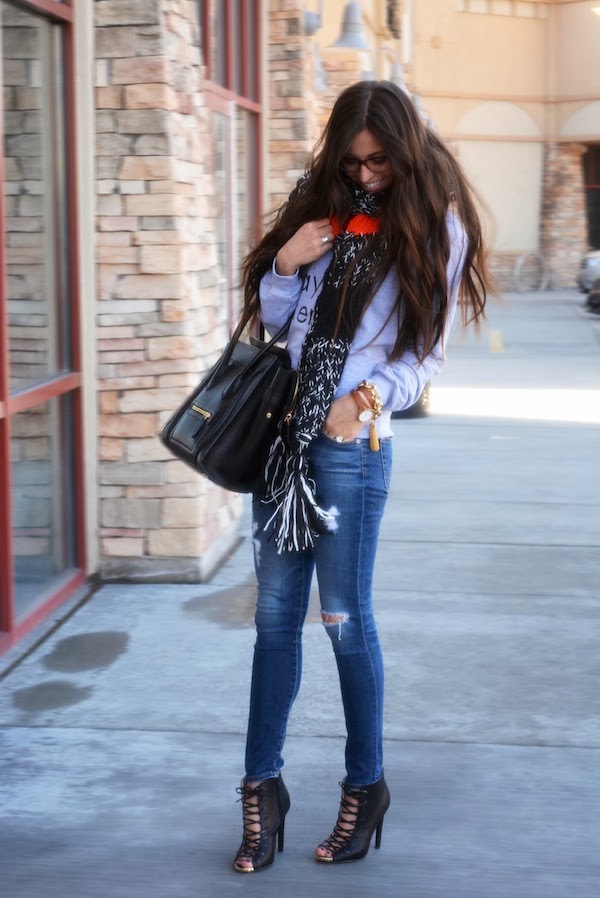 Here is one good accessory for fall. That's the scarf. It can keep you warm as well as adorn your daily outfit.
Denim and Sneakers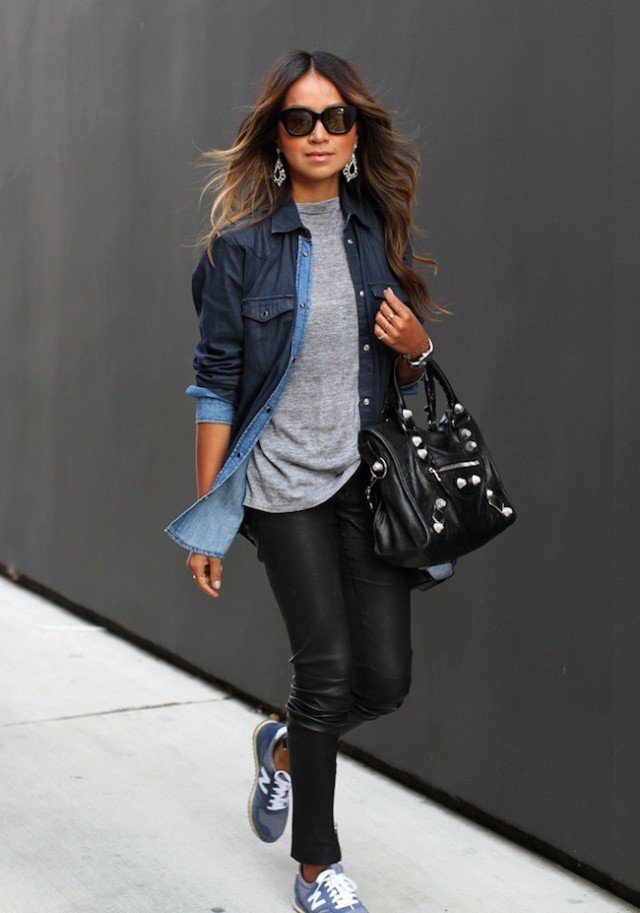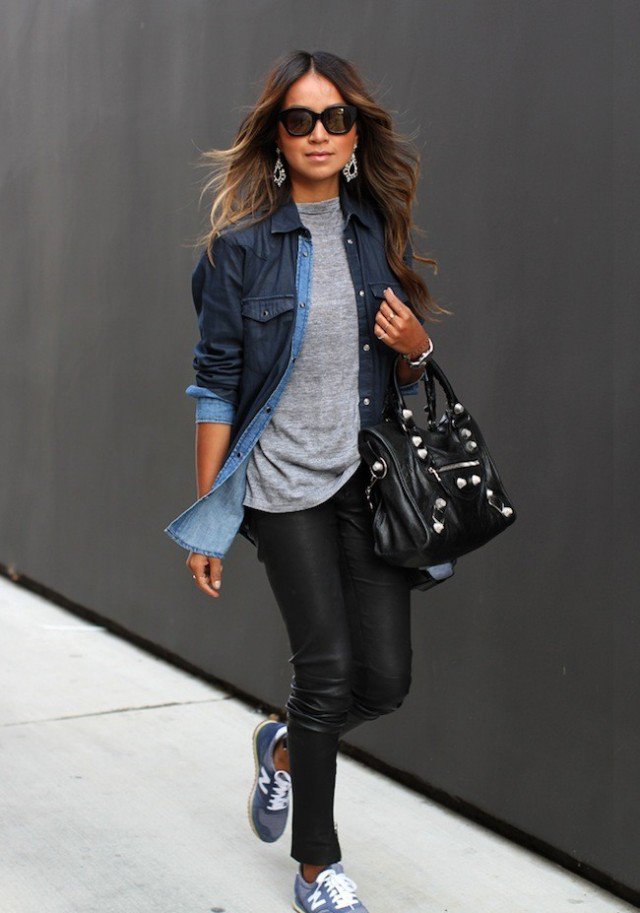 Fall and spring is the best time to wear denim clothes. So, just put on your casul-chic denim shirt, black skinny jeans and comfortable sneakers. You can rock this outfit for work or for shopping.
Denim Jacket, Dress and Sandals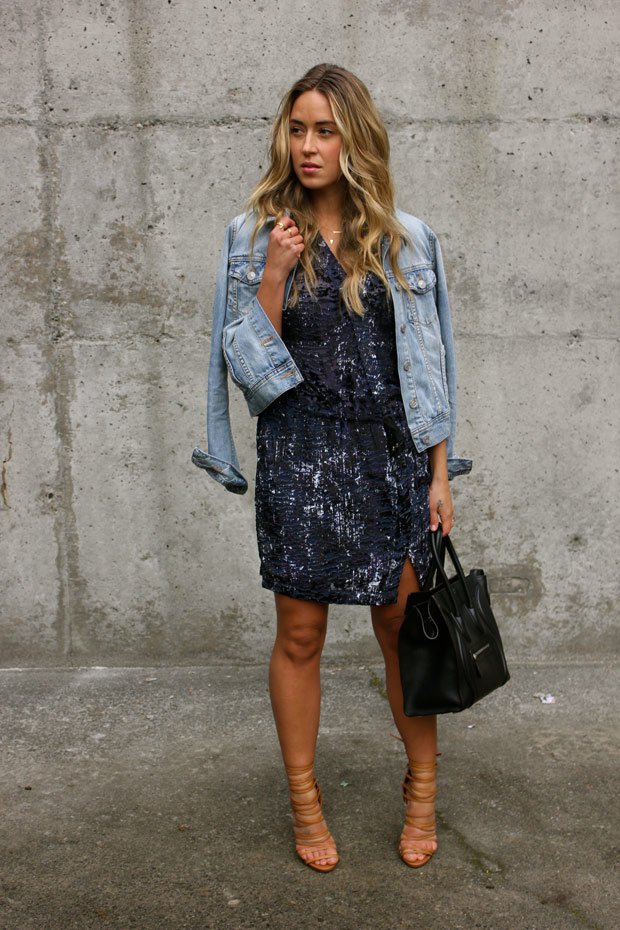 Denim can go well with dress. This time, it looks special yet effortless chic. You can have a denim jacket over your dress in the early fall. That's so charming.
Pink Sweater with Jeans and Heels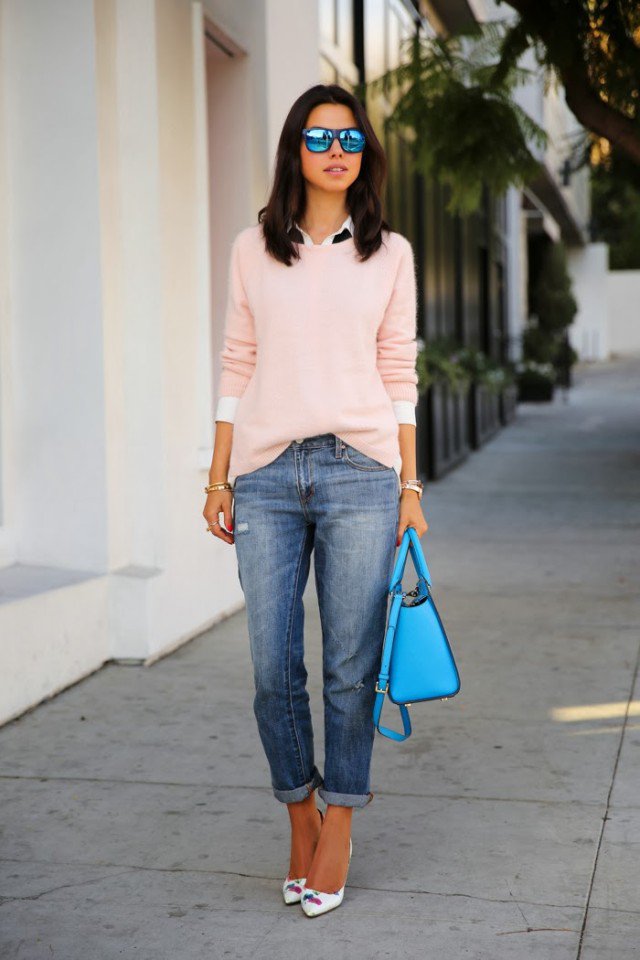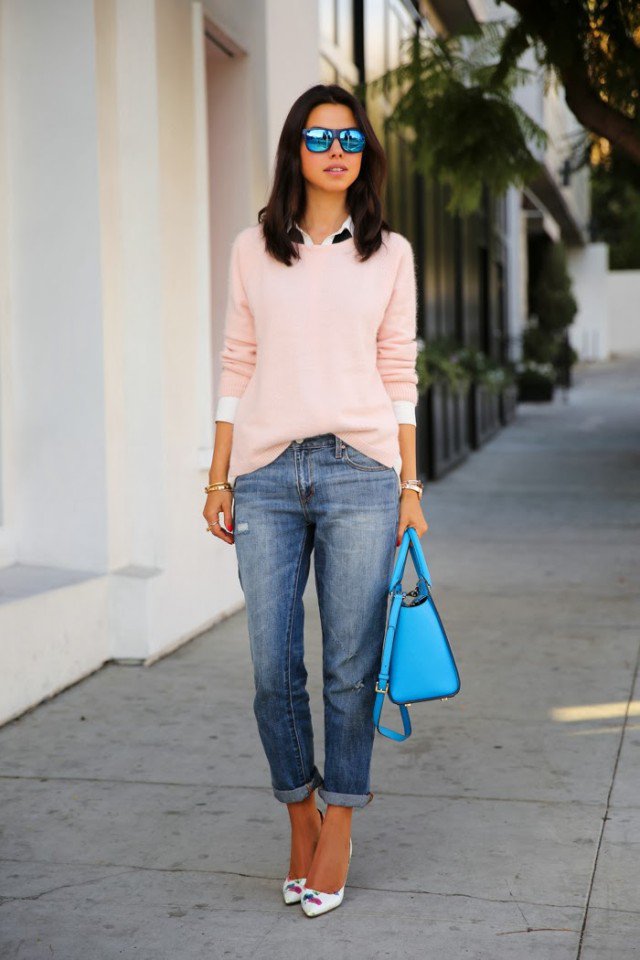 This is a comfortable outfit to wear in fall. A sweater, a pair of blue jeans and white pumps are good enough to make a simple yet stylish fall outfit.
Blue Blazer with Black Ankle Boots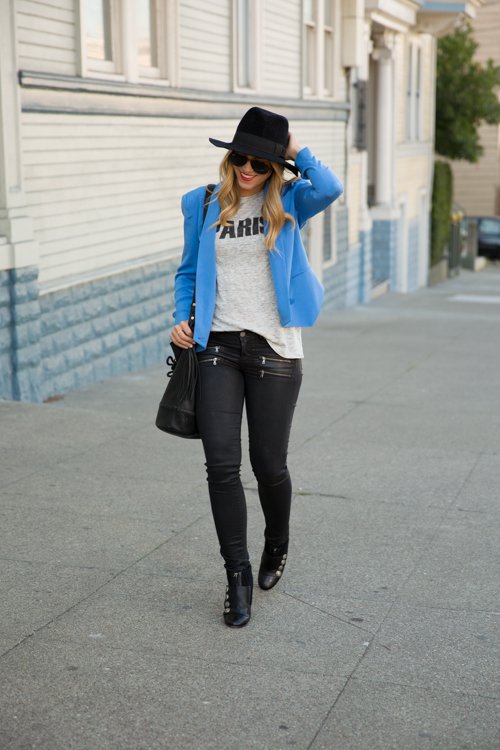 We all know the blazer is ideal for fall. Many women just choose the conventional black ones, yet the colored blazer can make a state effortlessly. Besides, you can add a hat, and put on your ankle boots so that you can look super-chic.
Black Blazer with Jeans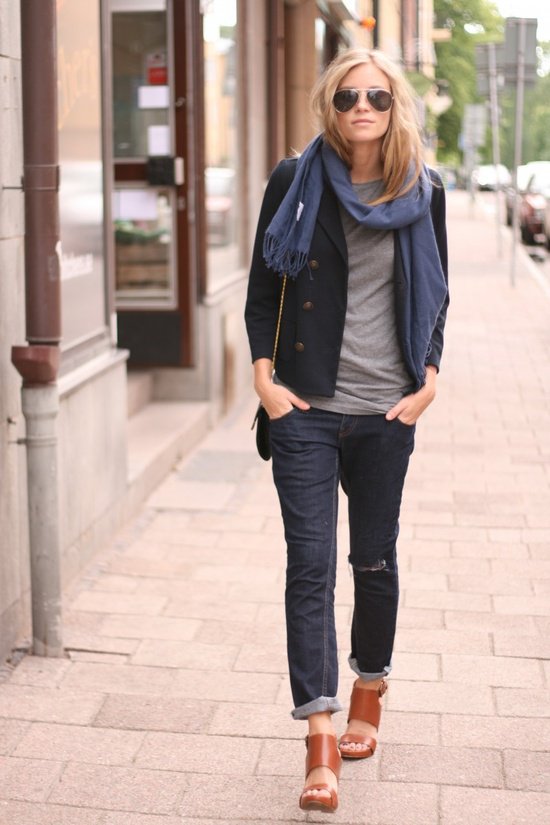 Every one should try the black blazer. One thing to keep in mind is that never let your outfits too dark. Wearing a light colored scarf or a pair of bright shoes may be a nice idea to improve your look.
I hope you find this post helpful. Have a nice day!