If you've been thinking about cutting a few inches off of your hair, we wouldn't be surprised if it's because you've heard about how easy shorter hair is to maintain. That's not a myth; it's actually the truth.
Yep. So long as you keep your hair trimmed on a regular basis, there are all kinds of hairstyles that are visually stunning that don't require a ton of upkeep.
So, if you have a hair appointment coming up and you want a look that is very cool and easy, here are some styles that will help to provide you with just the inspiration that you've been looking for.
1. Cool and easy pixie cut with short bangs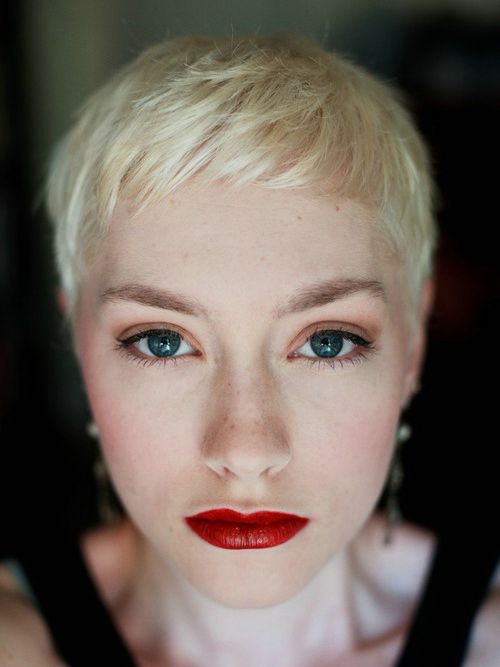 Pixie cuts. You can certainly never go wrong with one of those. Especially if you have short bangs and your hair is dyed a fun color (like platinum).
2. Cool and easy haircut for thick hair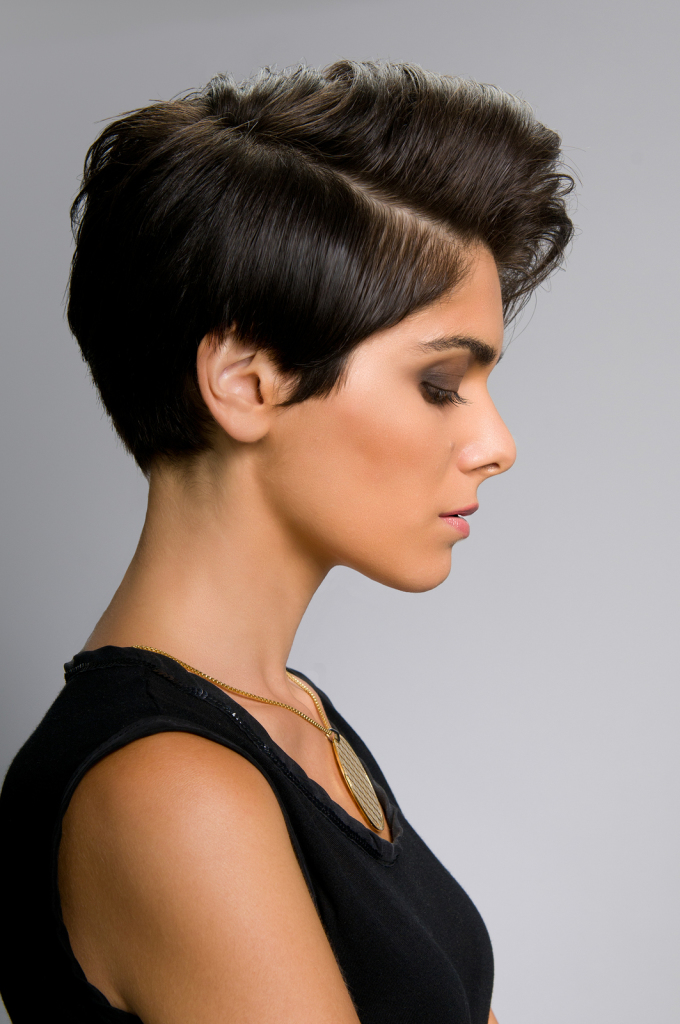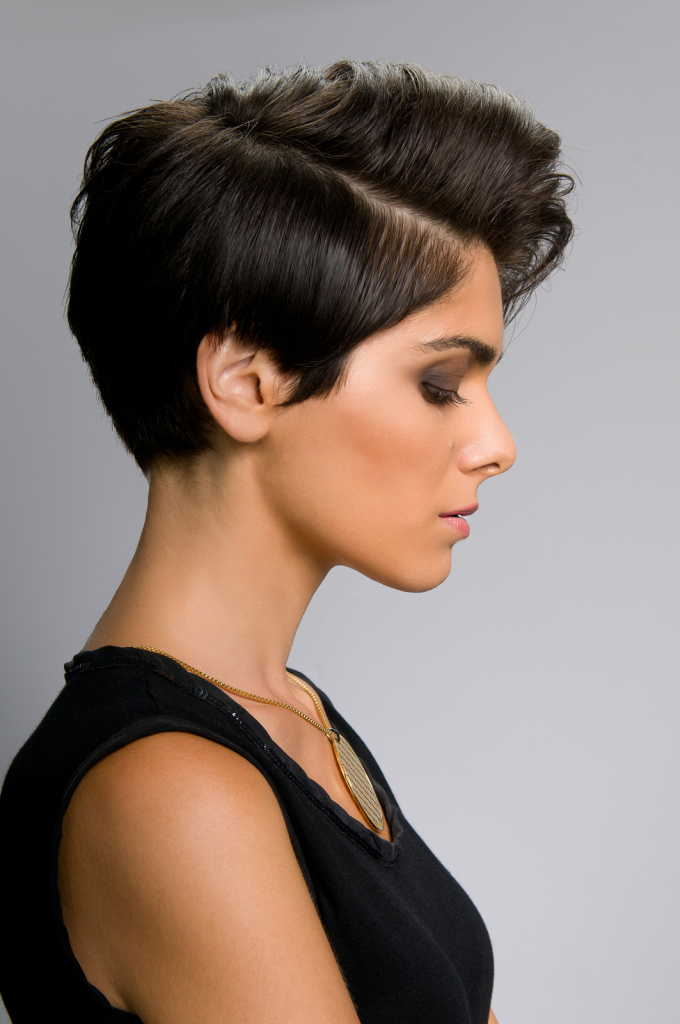 If your hair is naturally thick, although you could add a lot of layers to it, sometimes it's best to simplify. This cut is easy to care for. Plus, the length provides you with all kinds of styling options.
3. Cool and easy haircut with light brown highlights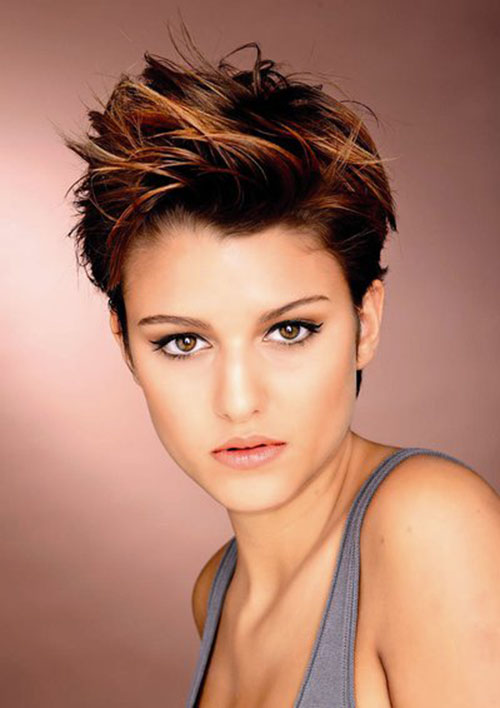 Although this cut is awesome (love the subtle spikes), sometimes it's the color that can really make a hairstyle standout. Light brown highlights are a smart option because they look good on any skin tone and are suitable for any age.
4. Cool and easy cut with long layers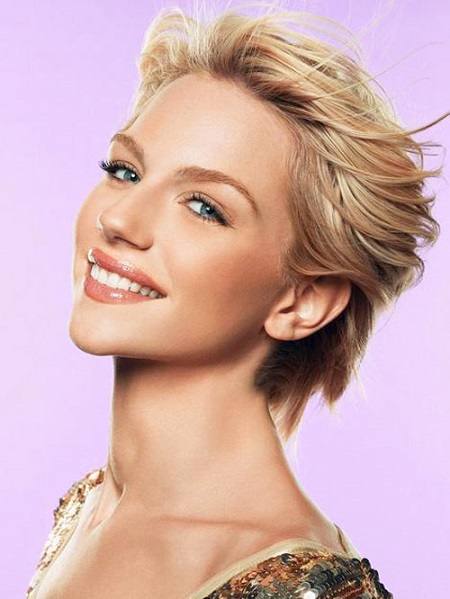 Can't you just imagine yourself sitting along the beach with the wind blowing into this haircut? It's so no-nonsense and yet so beautiful, it's ridiculous!
5. Cool and easy cut with gray hair color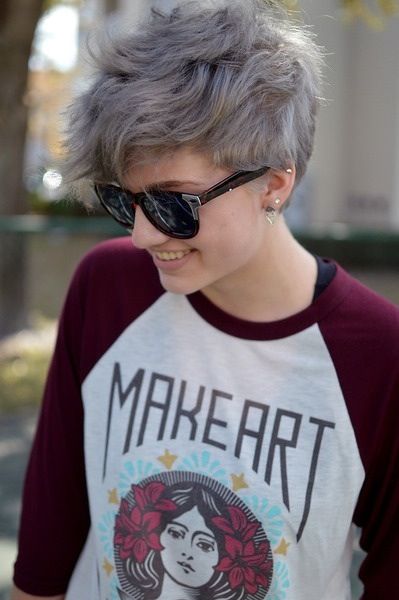 If your hair is thick with a hint of a wave pattern, this cut would probably suit you—whether you decided to go with your natural hue or with a trending color silver or grey.
6. Cool and easy cut with shaved sides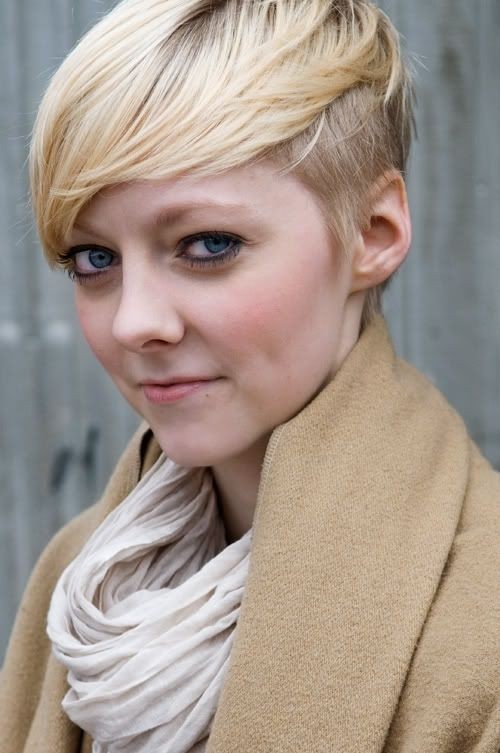 Sometimes it's one detail on a haircut that can totally change it's appearance. This is basically a long pixie but it looks a bit more retro with the shaved side(s).
7. Cool and easy classic pixie cut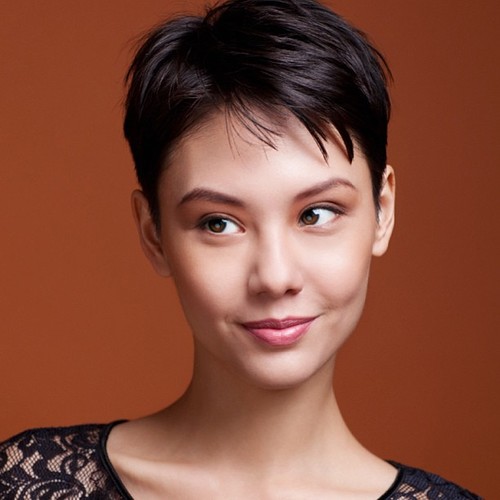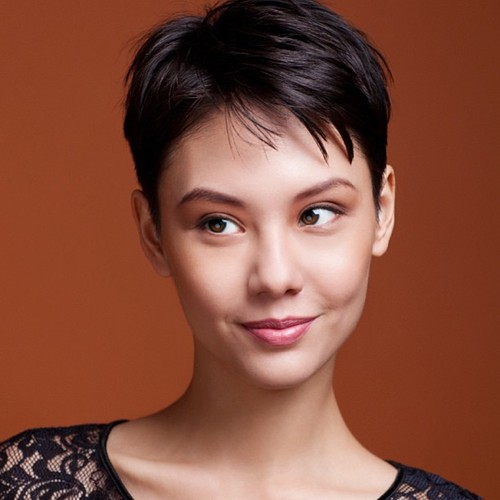 Yes. The classic pixie cut. So many woman like it because it looks amazing and is super easy to style.
8. Cool and easy asymmetrical pixie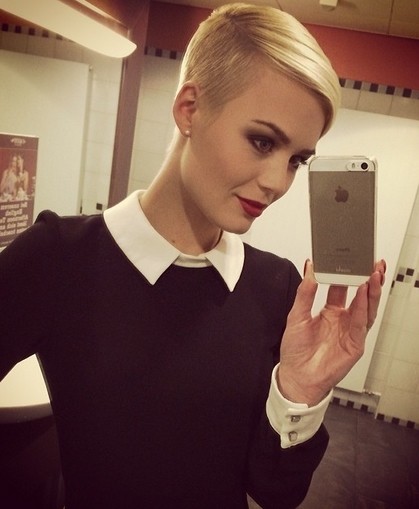 You can "upgrade" the pixie that you already have by making it asymmetrical. All you need is to cut on side significantly shorter than the other and you'll be good to go!
9. Cool and easy uber short clipper cut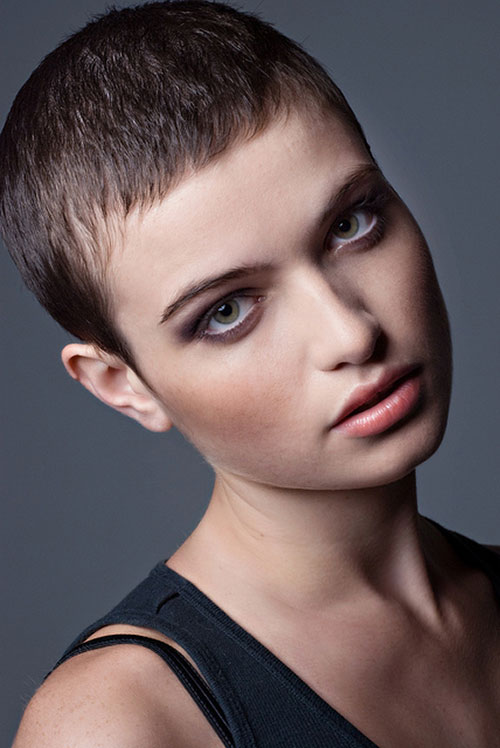 We'll be honest. Not every woman can pull off a haircut like this one. But if you have a nice-shaped head and the confidence the match, you're the perfect candidate. And can you just imagine how much time you'll save in the morning when you're getting ready for work?!?
10. Cool and easy cut with full bangs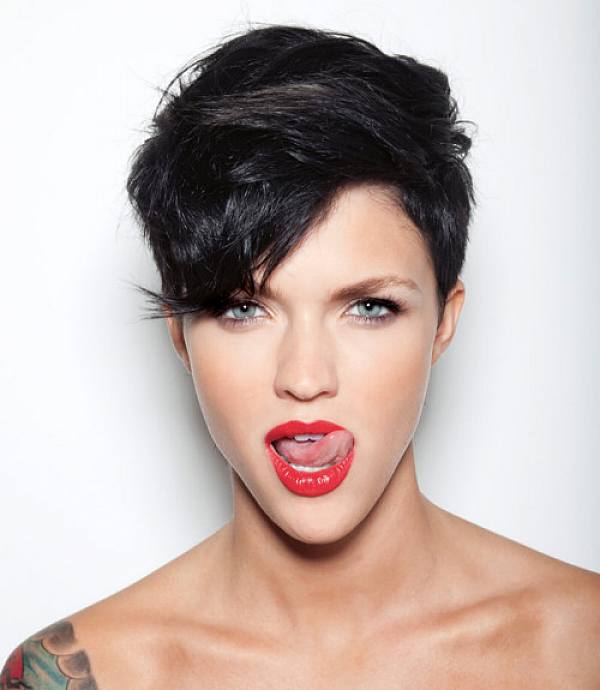 This is another awesome cut for thick hair. The long bang is what's so eye-catching about it. (We think.)
11. Cool and easy "choppy" haircut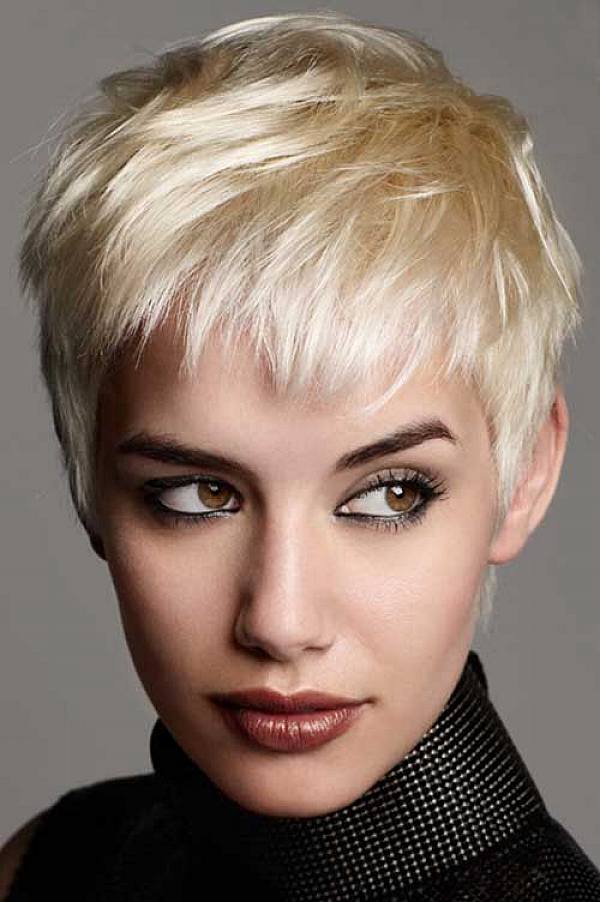 Choppy cuts are a lot of fun and visually appealing. We personally recommend them for straight hair although they're pretty cool on all hair textures.
12. Cool and easy cut for naturally wavy hair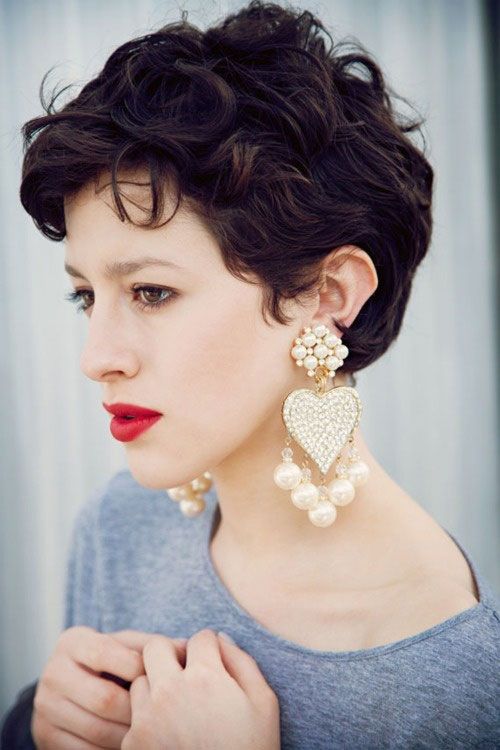 Do you have naturally wavy hair? If so, how could you possibly pass up trying out a haircut like this one?
13. Cool and easy cut with a side part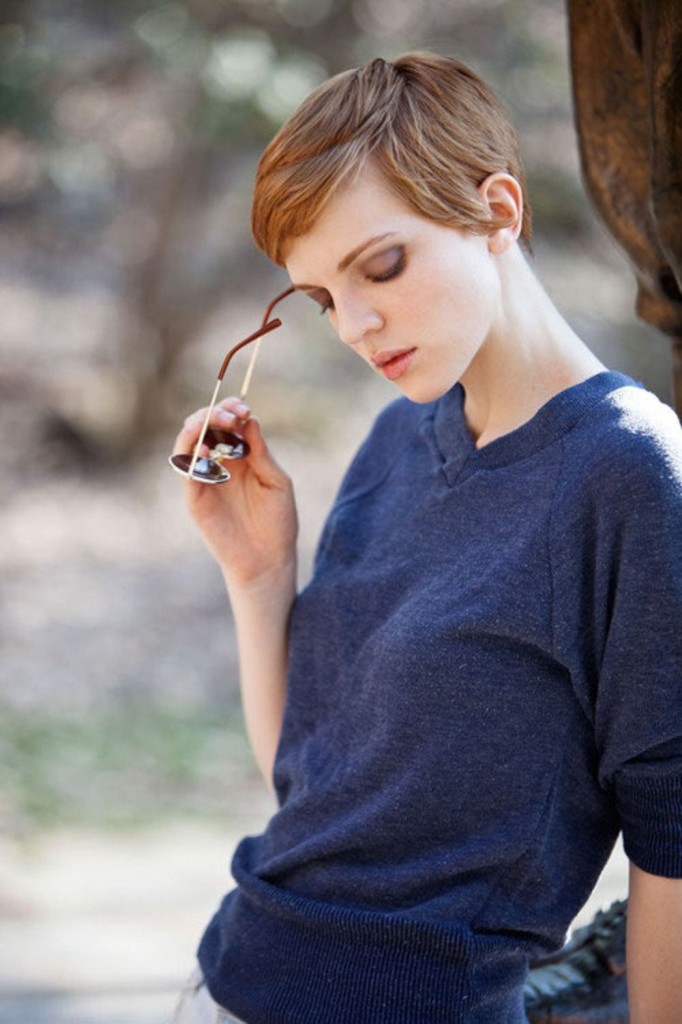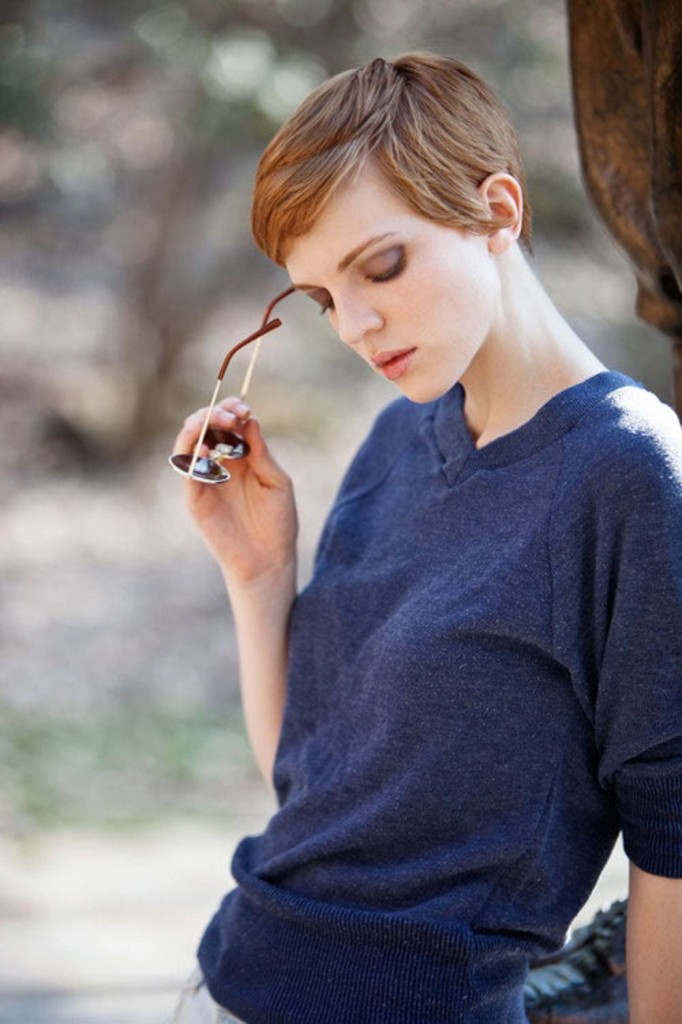 It's a simple pixie. But with the side part, the side swept bang gives it a bit more charm.
14. Cool and easy cut with long front and short back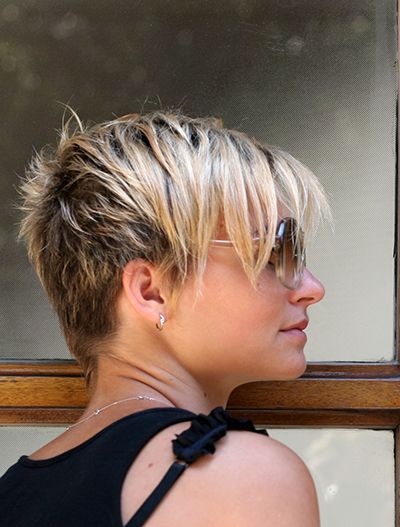 This is the kind of haircut that looks one way "coming" and another way "going". That's why we decided to feature it.
15. Cool and easy long pixie with long sideburns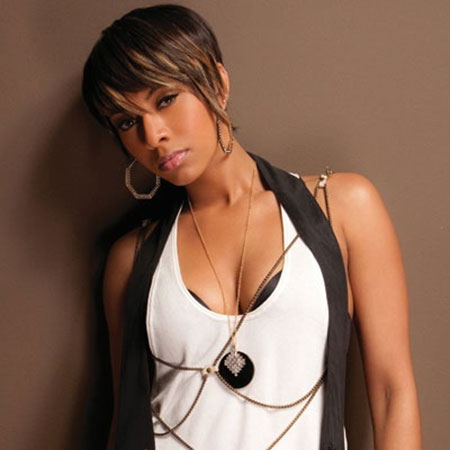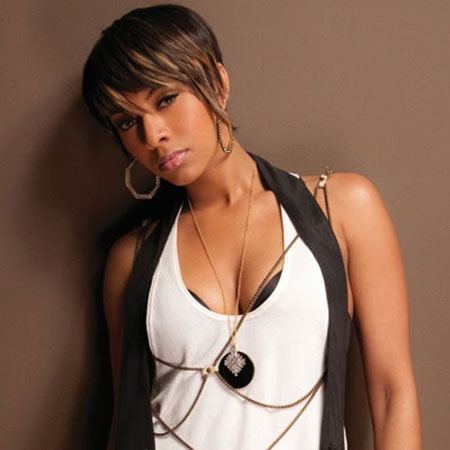 If you remember the R&B group TLC then you probably remember T-Box wearing a hairstyle that's very similar to this. Exact, in fact.
16. Cool and easy multi-layered cut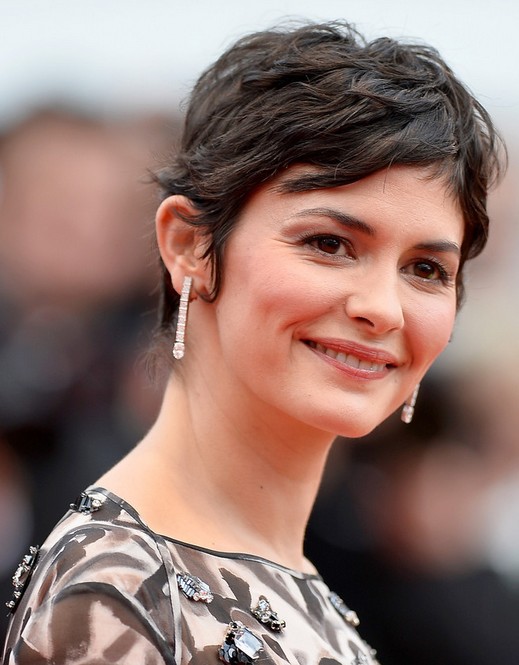 Just because your hair may not be long, that doesn't mean that it can't have lots of different layers to it. And that will always give a cut plenty of added dimension.
17. Cool and easy "transitional" cut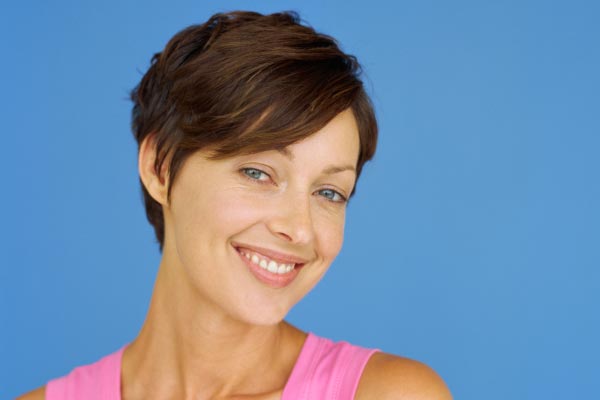 This is a cool and easy cut whether you're transitioning from a bob to something shorter or from a pixie to something longer.
18. Cool and easy naturally curly cut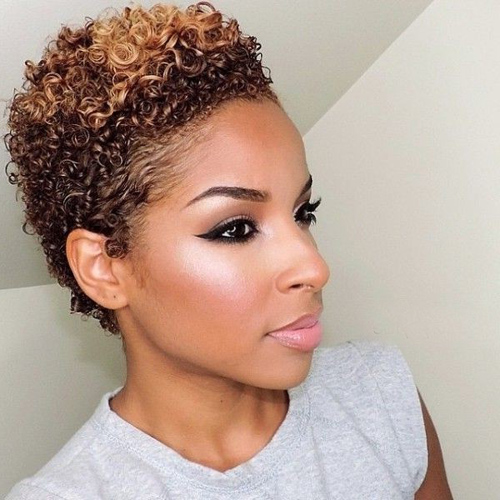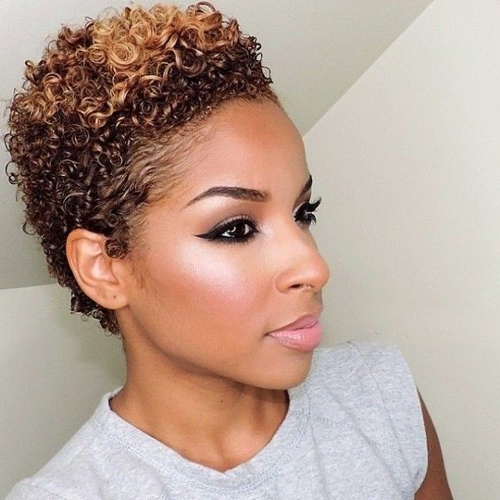 If you're a black woman with a naturally wavy texture or you have tighter coils but you've recently added a texturizer, you're going to be unstoppable with a cut like this one. (Just make sure to add a bit of product for some added definition.)
19. Cool and easy modified bowl cut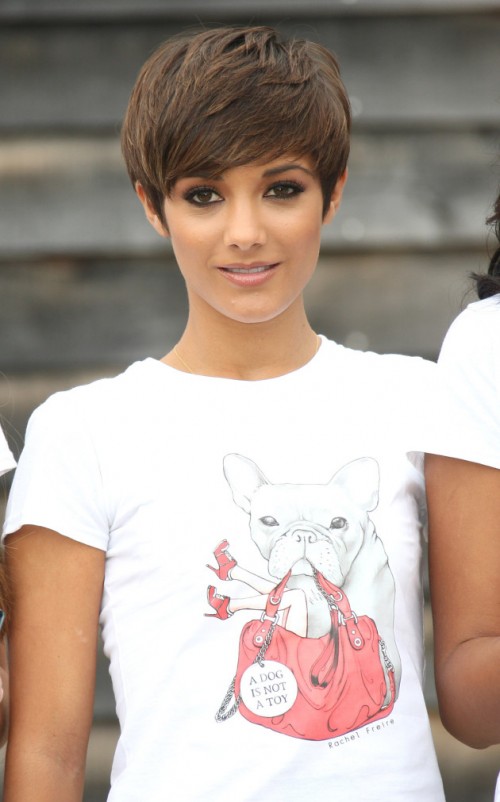 This is one of the best-looking modified bowl cuts. It's basically half-pixie and half-not and will look youthful on any woman.
20. Cool and easy razor cut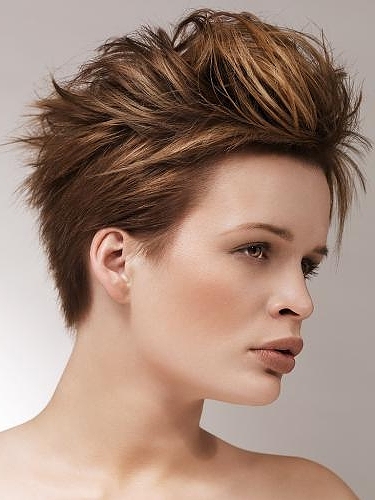 Razor cuts are great if you're the kind of woman who wants to add a bit of spunk to your hair. That said, out of all of the haircuts that we've already mentioned, this is one that you definitely can't skim out on when it comes to trims. If you do, it won't look this (pardon the pun) sharp.
21. Cool and easy haircut with copper hair color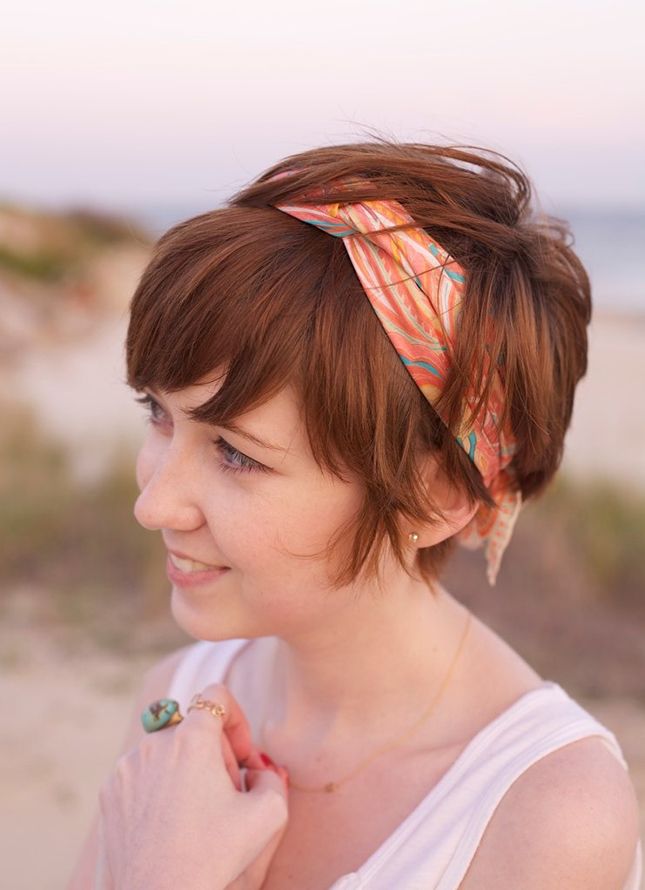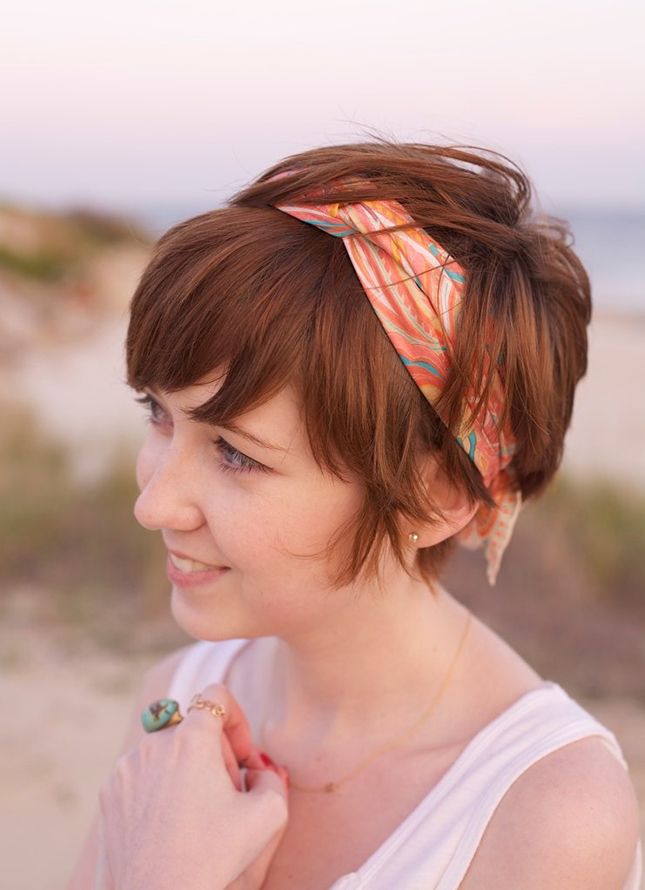 Copper is a really big color this season so why not add it to your hair? If not all over, then perhaps in highlights.
22. Cool and easy cut with brown hair color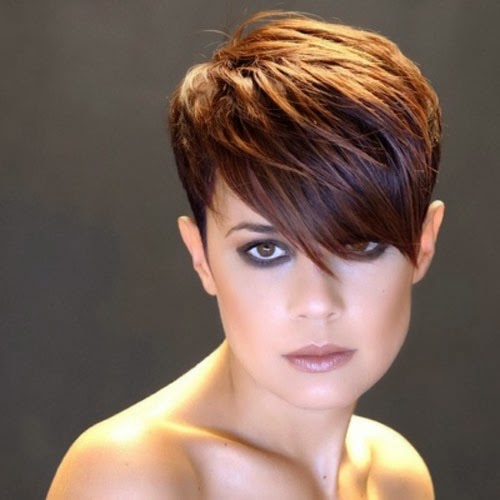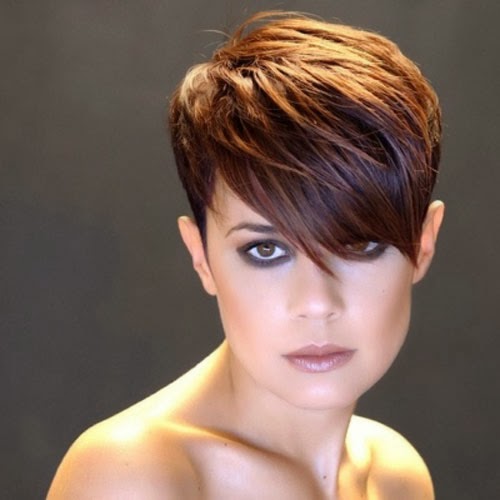 Or maybe a nice brown is more your lane. Brown is a wonderful way to make your hair appear thicker and oftentimes healthier too.
23. Cool and easy pixie with short sides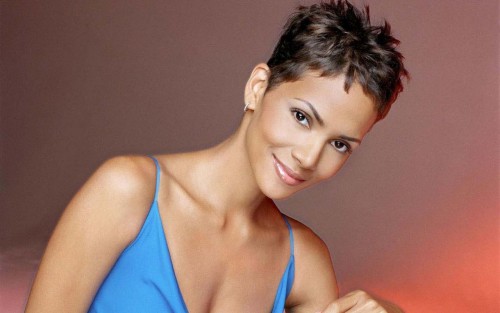 Halle Berry definitely (DEFINITELY) put pixie cuts on the map. This is just one of the many variations of it. A classic pixie but with shorter sides.
24. Cool and easy pixie cut for thick straight hair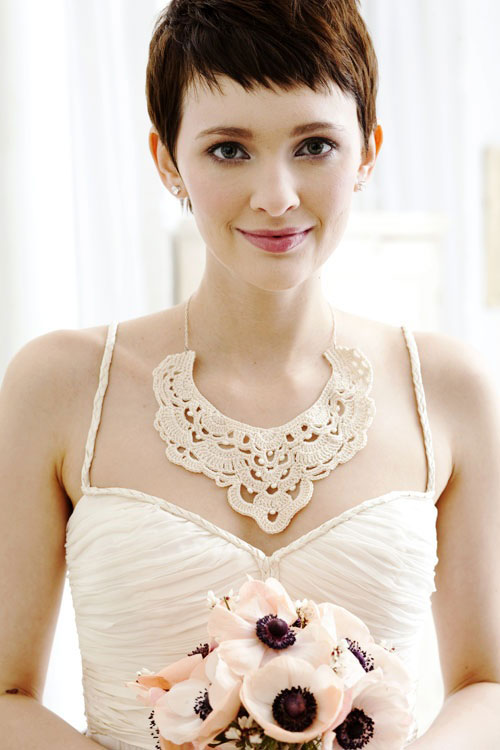 And here's a really easy pixie cut if your hair is short. We decided to close out with this one because if your hair is super thick and you've always wondered if you could actually pull a classic pixie off…voila! Clearly you can.