1. Messy Updo: Prom Updos with Bangs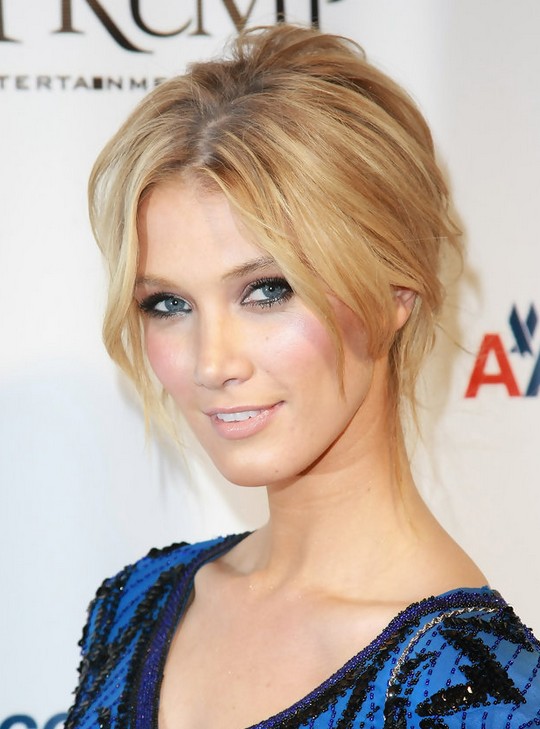 A messy style like this is perfect for wearing the hair up without having too harsh a style. Messy chic styles are very much in fashion right now, and no wonder – updos with loose strands where the hair is away from the face but not tightly pulled back, are so flattering, and loosening the hair can turn a style that might be wring for a certain face shape into a much more versatile and wearable style. Delta Goodrem's messy updo is perfect for framing the face with loose strands that soften the look and create a gorgeous feminine statement. Effortlessly elegant and chic.
2. Long Wavy Hairstyles: Women Hair Styles for Summer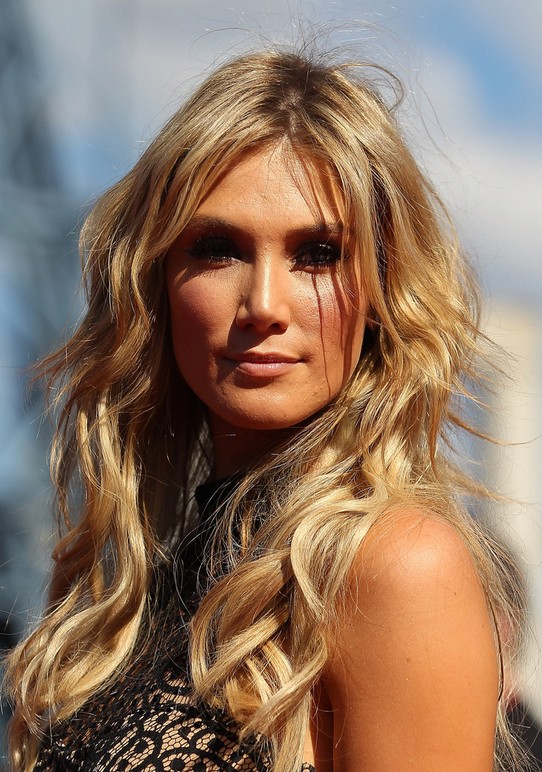 Delta Goodrem shows us exactly how to master the beach babe look here, with a sexy tousled look that gives the impression she has spent days in the sun and sea. The hair is parted simply in the centre and then styled in small sections with pretty waves. Her trademark blonde hair is highlighted with bright blonde streaks for a sun bleached look. This look is flattering to a range of facial shapes as the waves and volume give width to the face while the length ensures the face is balanced. You can recreate the beachy hair style using a salt spray and teased waves.
3. Long Straight Hairstyles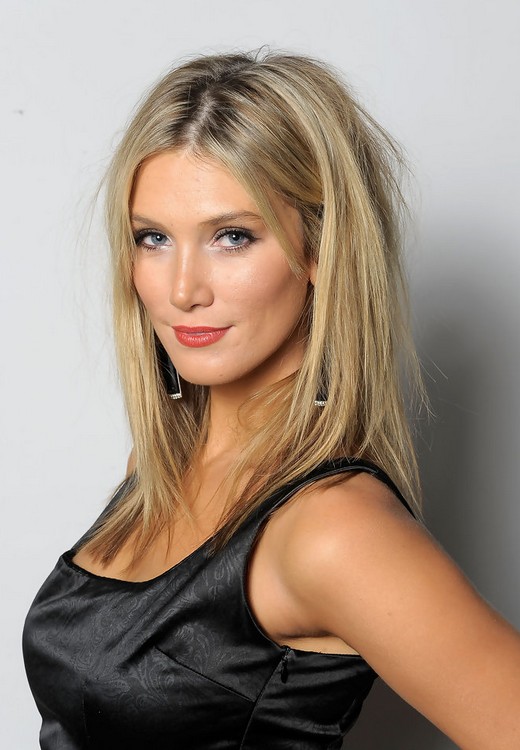 Long straight hairstyles can be modern and sexy; just take a look at Delta Goodrem's tousled style. With a range of blonde tones, mainly in cooler ash shades, the colour is perfectly crafted to give a natural look that suits Delta's skin tone perfectly. The style itself is a centre parting, roughly parted so there are no straight lines, and long, loose straight lengths with just a little volume teased in before the lengths are tousled for a sexy 'just out of bed' look. With one side of the hair tucked casually behind the ear and the rest framing the face, this is just such a flattering style for Delta and one that should work for most face shapes.
4. Delta Goodrem: Curly Hair with Braid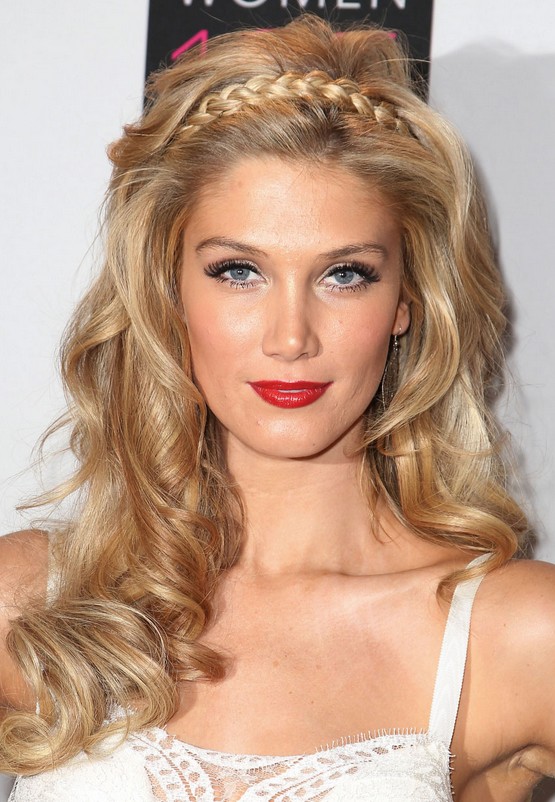 Delta Goodrem takes the concept of looking like a princess a little too literally here with a big dramatic hairstyle that has lots of impact. The hair is volumised to the max and lots of backcombing means that is sits perfectly in a bouffant on top of the head and the lengths fall in a cascade of gorgeous big bouncy curls, which are loose but well-formed. As if there wasn't enough going on she then has a braid across the top of the head acting as a hair band holding back those waves. It's a big look, perfect for prom or when you need lots of drama. Perhaps a little too much for many of us!
5. Delta Goodrem Medium Hairstyles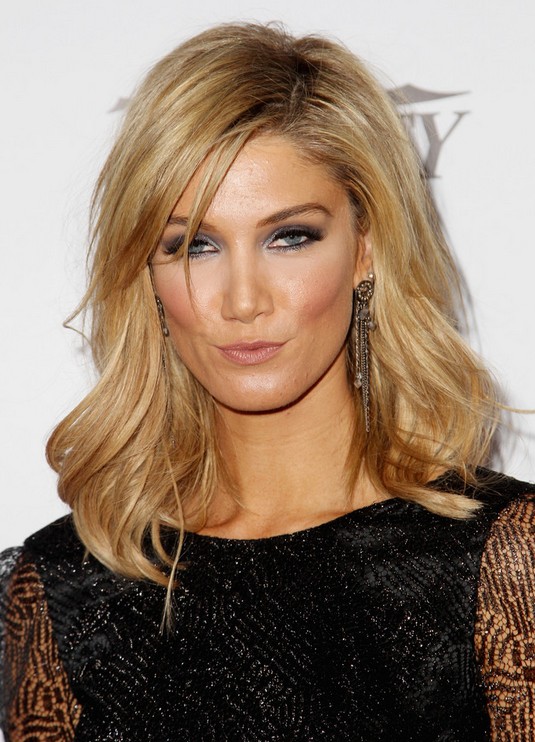 This is a contemporary style with lots of shape and style, a great look for Delta Goodrem. The singer wears her shoulder length blonde hair down in very loose waves, and slightly tousled for a carefree effortless look that is bang on trend. A side parting sends her hair across the forehead where a few loose strands fall in front of the face. Volume on top adds shape and height and helps the lengths to fall prettily onto the shoulders, framing the face without obscuring it. A grown-up but edgy look for Delta that she really suits.
6. Delta Goodrem Hairstyles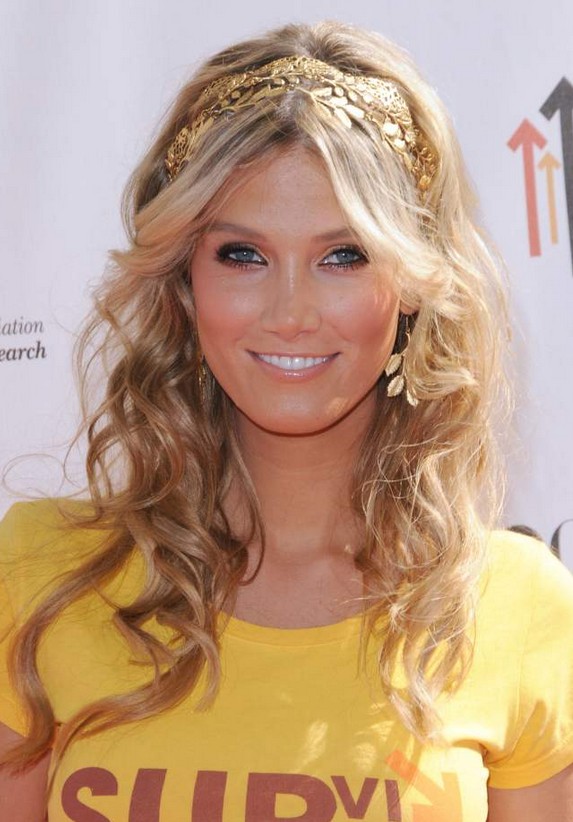 Delta Goodrem rocks the beach babe look here with sun bleached blonde curls that she wears tousled and sexy, held back with a boho hair band that adds a touch of hippy chic to the look. The hair itself is perfectly coloured to suit Delta Goodrem's complexion; the blonde shade looks pretty natural against her light tan and the highlights are great for helping define the curly waves. A centre parting that could potentially be a harsh line is softened by the volume at the roots and the pretty gold hairband.