Thick hair is truly beautiful to look at. It has a way of appearing so full and healthy. Also, being that it also has a lot of volume, thick hair can hold a style (and a really great haircut) like no other!
That's why we want to show you some of the bob haircuts and styles that are just perfect for thick hair. Whether you've never worn a bob before or you're looking for some ideas on how to upgrade the one that you currently have, you'll feel inspired by at least a few of the ones we've got below.
Brunette choppy bob for thick hair with brown tips and side part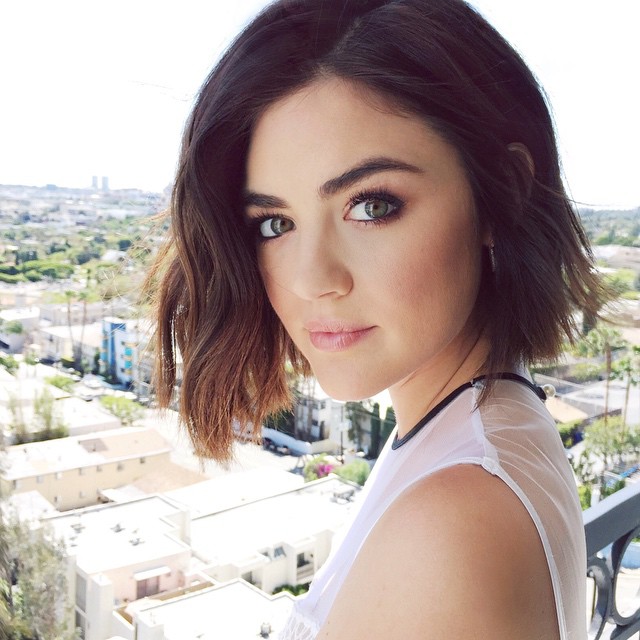 You may have heard a lot about choppy bobs but you weren't exactly sure what they look like. Here's a stellar example. It's one way to wear "messy hair" in a runway model kind of way. Not only that but choppy cuts help you to not have to spend a lot of time applying heating tools to your hair.
Silver thick hair bob with long bangs and natural roots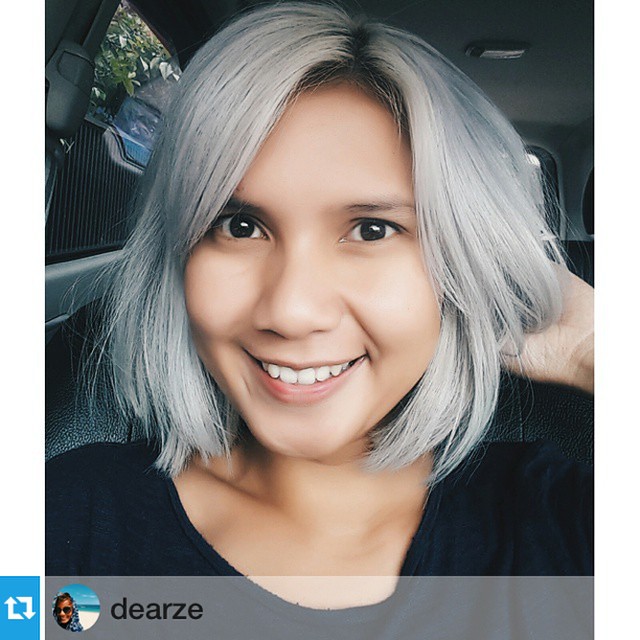 Although colors like red, violet and even dark blue are getting a lot of media attention as far as hair colors go right now, that's not to say that silver is on its way out. Many women are still having fun with it. Our recommendation: Let some of your natural roots show and if you do get a bob, try some long bangs like these.
Messy brown thick hair bob with light brown low lights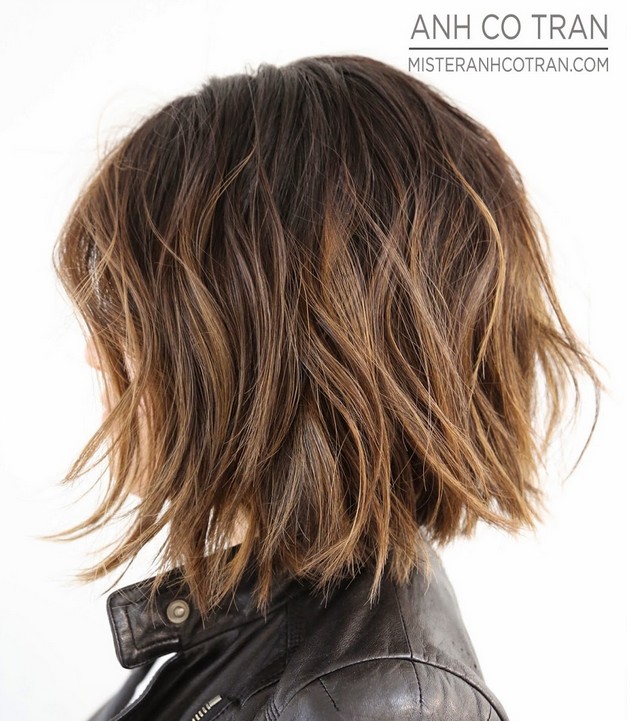 Cute bob haircut for short hair: Are you a natural brunette and you like it that way? We don't blame you. But to add some dimension to your locks, think about getting a few highlights—or low lights. This look is a perfect when it comes to showcasing how low lights that are in a color that's a step up from your natural hue can make all of the difference in the world.
Choppy graduated lob with long layers and blonde streaks for thick hair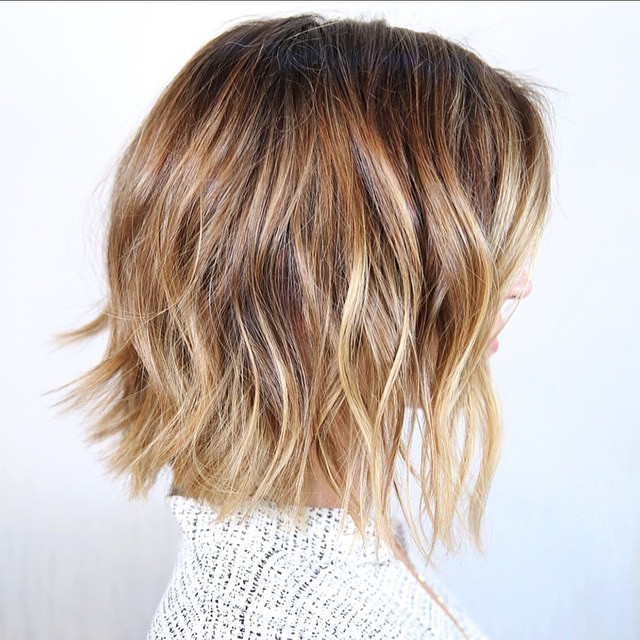 Side view of layered bob hairstyle: Initially, it might appear like this bob is all the same length, but if you really look at the back, you'll see that it has a bit of a "slope" to it. It's not quite an A-line but it is still enough of a difference to make it somewhat asymmetrical which is perfect if you're trying to have a choppy or messy do.
Dark brown and light brown ombre wavy bob for thick hair with "almost middle" part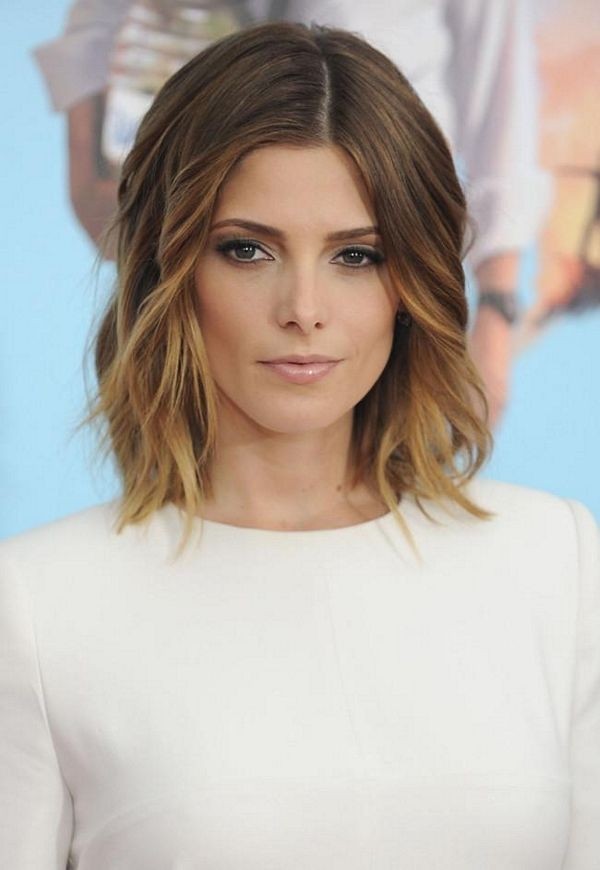 This is a very star-studded kind of bob look. It's sophisticated and sexy and trendsetting from the waves to the ombre color combo. Yet interestingly enough, what actually caught our attention is the part that is in her head. Parts are a big hair trend right now and it's interesting that hers is not quite on the side and also not quite in the middle. We dig it.
Brown wavy A-line bob for thick hair with buttery blonde highlights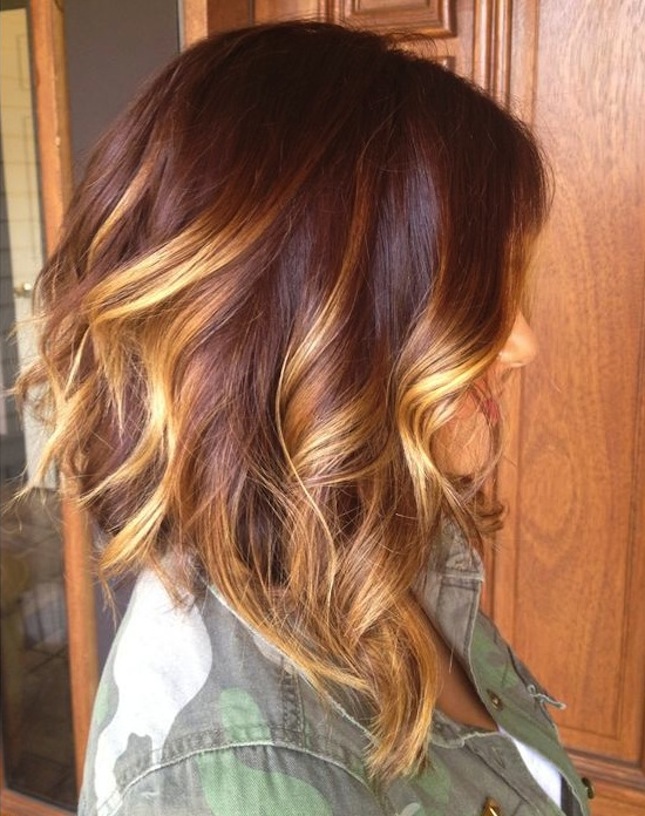 Do you like your natural brown hair but you love blonde hair too? No problem. Simply add some buttery blonde highlights to your A-line bob. That way, you'll have the best of both words in the most visually appealing way possible.
Platinum highlighted wavy lob with long layers for thick hair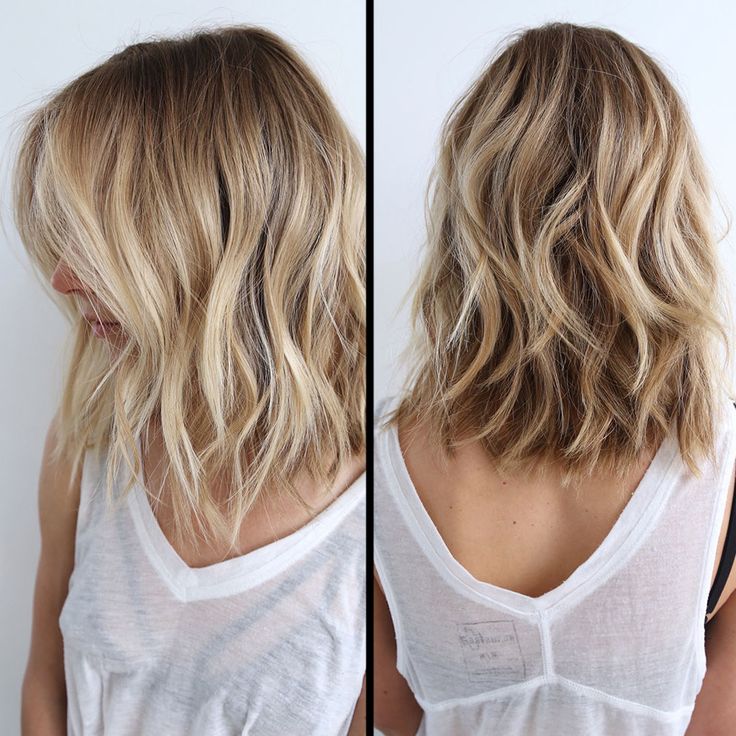 "Beach ready hair". We don't know about you, but that's immediately what comes to our minds when we look at a wavy lob like this one. One reason is because of how healthy the waves look. Another is because of how the platinum color is incorporated into it in such a lovely way.
Wavy violet lob with long layers for thick hair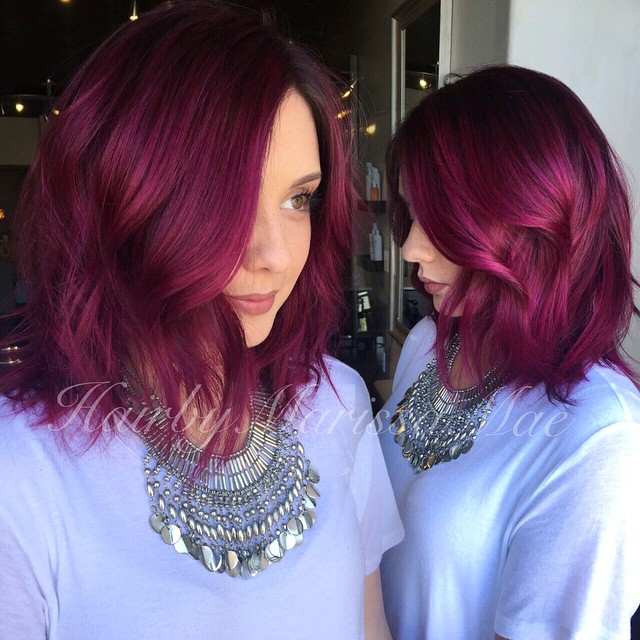 It's one of the most popular colors going this season but can't you see why? You're going to need some confidence to pull this off, but if you do decide to try a color like violet, it's one you won't regret. It's regal and rich-looking while still providing you with an edge.
Nice and wavy lob with platinum highlights for thick hair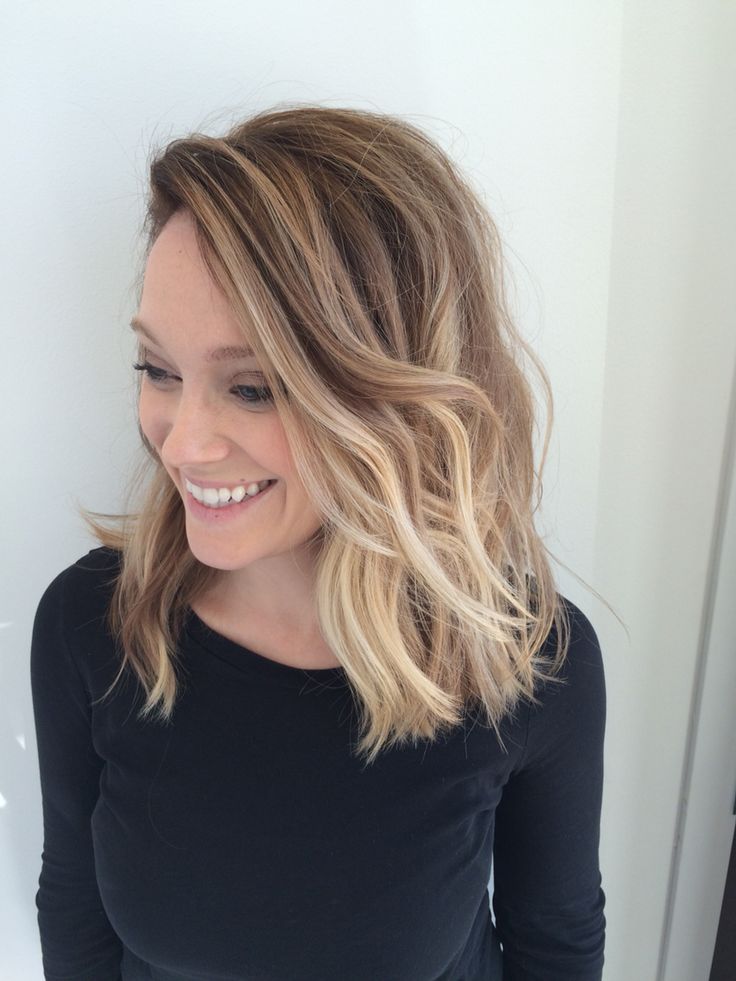 Not ready to go too short just yet? Who said you have to? You can always rock a lob (a long bob). But don't forget to still get a killer color job. Aren't these platinum highlights breathtaking? We know we can't seem to get enough of 'em.
A-line bob for thick hair  with three colors and long blonde side-swept bangs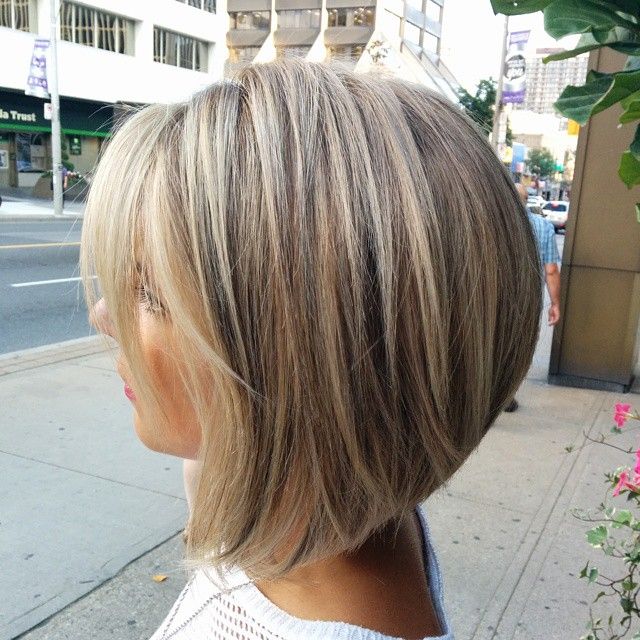 Side-swept bangs have a way of making a woman look…effortlessly romantic. Plus, it's a wonderful complement to an A-line bob like this one. And the way the platinum, light brown and dark brown combinations all work together? It's the kind of bob that is definitely work making a hair appointment for—quick, fast and in a hurry!
Deep red angled bob with longer front for thick hair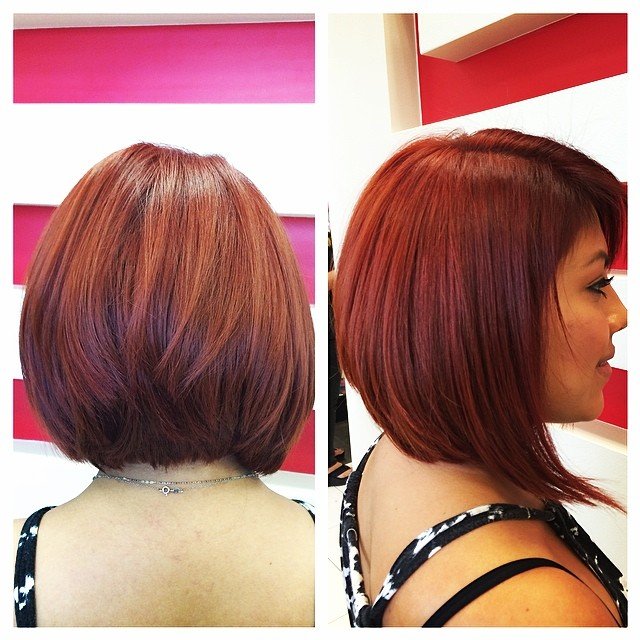 The cut is nice. No doubt about it. When a woman's hair is thick and there are longer layers added to it, there is so much fullness and movement. But we've got to say that the real selling point with this one is THAT COLOR. Whew! Of all of the reds in the hair color family, this is one of the HOTTEST!
Ombre lob for straight and thick hair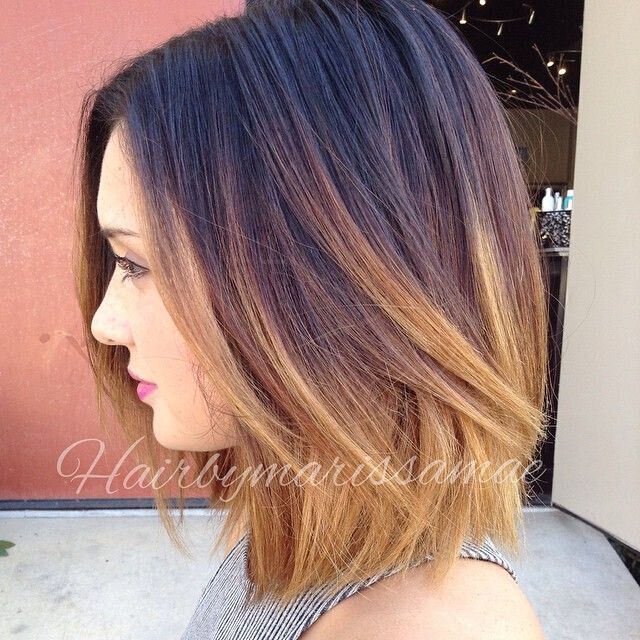 Have you been really thinking about trying an ombre out? Hopefully this picture has convinced you to at least give it a trip. Ombre is one of our favorite color techniques and remember, if you don't like this exact combo, you can literaly mix and match all sorts of colors.
Loose waves blonde ombre bob for thick hair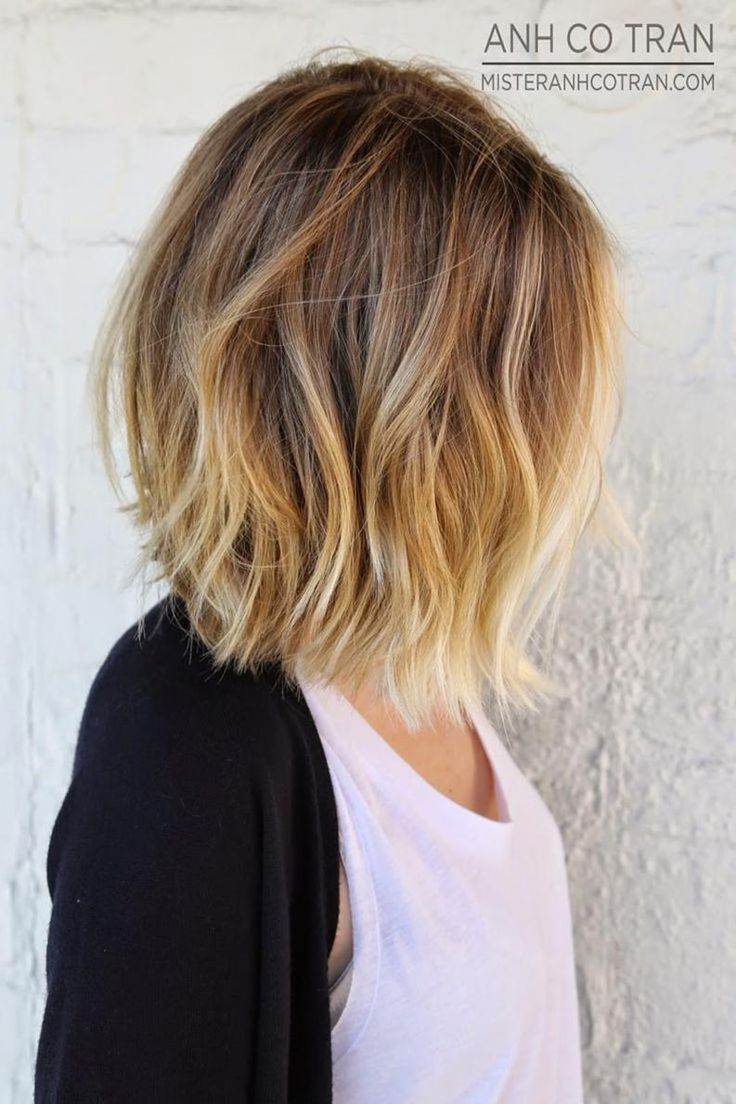 See. Here's another way to go ombre. Just ask your stylist to add some blonde to your color treatment. If you have a natural wave pattern to your hair (like this model does), your hair will look like it's been kissed by the sun. No matter what time of year it may be.
Wavy lob with buttery highlight streaks for thick hair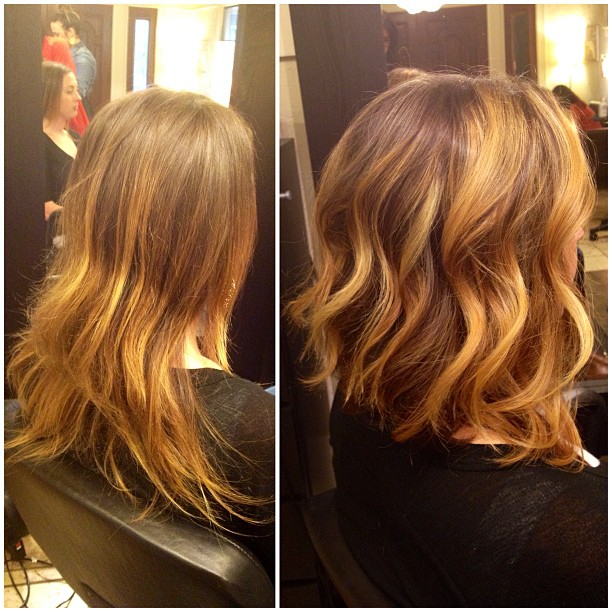 When we're able to show you "before and after shots" of a look, it's helpful because you're able to see what at least a good trim and sometimes an all-out haircut can do for the health of your hair and your look altogether. Take this model. The extra inches that turns her hair into a lob actually helps to make it look thicker. So do those buttery blonde streaks.
Straight or wavy ombre angled lob for thick hair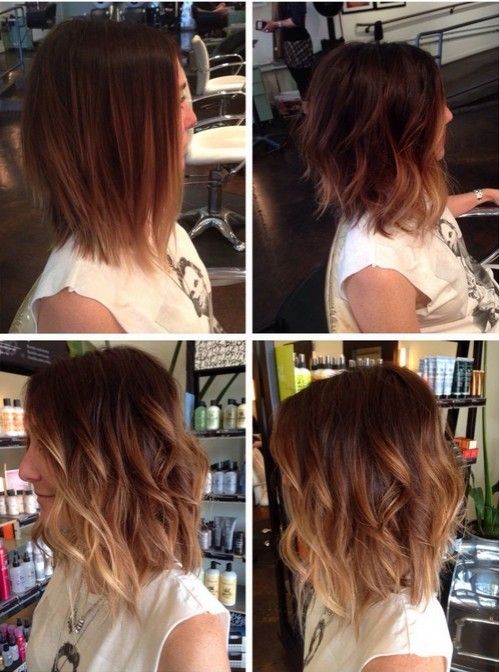 Soft wavy ombre bob hairstyle: Some people might choose to look at this as a "before and after" set of pictures. We don't because we like this cut whether it's straight or wavy. It's the classic sign of a real awesome stylist when you can walk out with it in a myriad of ways.
Asymmetrical lob for thick hair with deep side part and caramel and dark blonde color in the front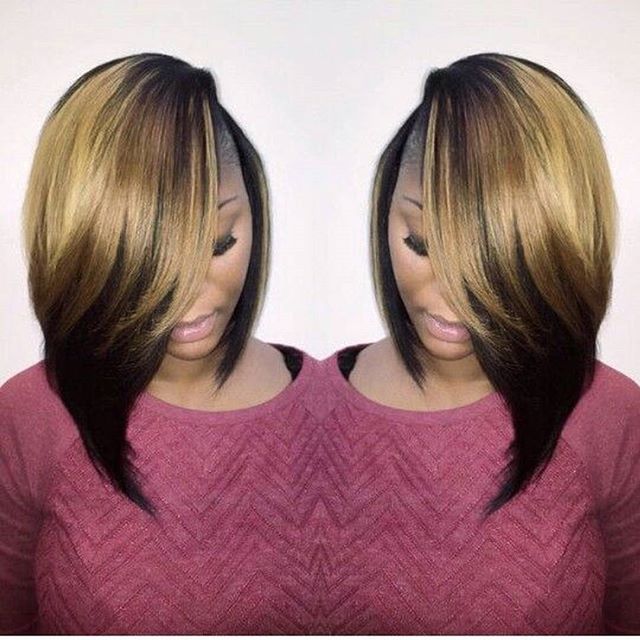 African American bob hairstyles: C'mon! Who wouldn't fall in love with you if they saw you with your hair looking like this? We're feeling everything about this from the asymmetrical length in the front (half bob and half lob) to the way the caramel and dark blonde hair color is mostly in the front. Thick. Rich. Sultry.
Platinum and buttery blonde curly bob for thick hair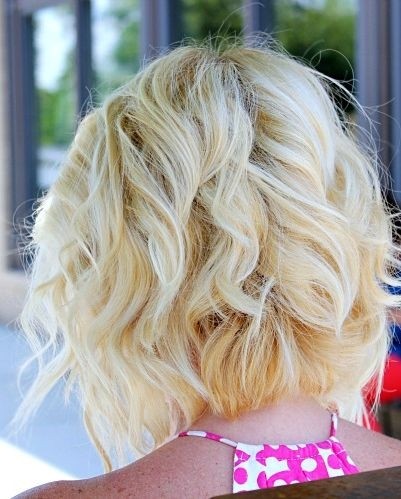 OK. Even if your hair isn't naturally curly, you can still get a look that is similar to this one with the help of a curling iron. Just wrap sections of your hair around the barrel and then pull it in a downward position. And yes, the curls are cute but this made it in because of the color. Platinum alone may have been a bit too harsh. But when it's mixed in with the buttery blonde, it's close to perfection!
Razor cut bob for thick hair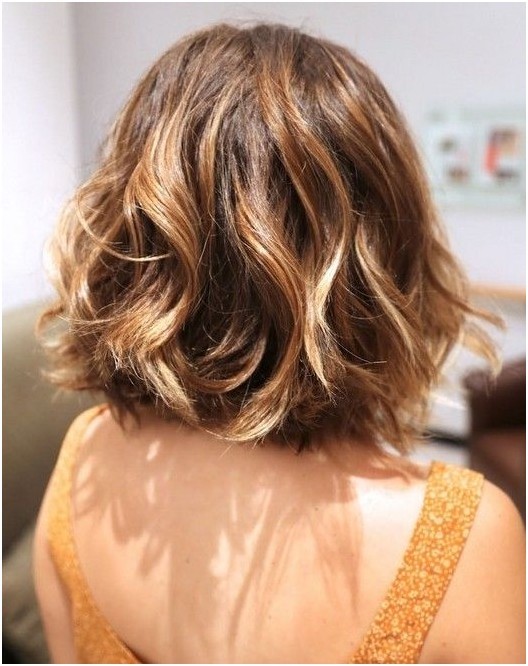 If you'd prefer for your haircut not to appear too blunt, ask your stylist to cut it with a razor rather than with sheers. That will help to produce results that are fairly similar to this. It's basically "organized chaos" in the prettiest kind of way.
Razor cut graduated lob with blonde highlights for thick hair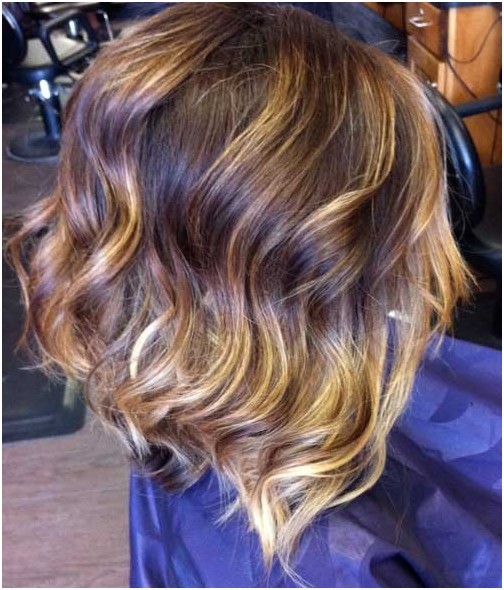 Bob hairstyles for 2016: And here's how you can use a razor on the ends if you'd prefer to lob—or in this case, an A-line lob—rather than a more even bob. Still just as fun as well as beautiful to look at, especially against a naturally wavy hair pattern. Don't forget the blonde highlights! And you can find more hair styles like this one on stylesweekly.com
Straight A-line bob for thick hair with long layers and bangs and a lighter "top"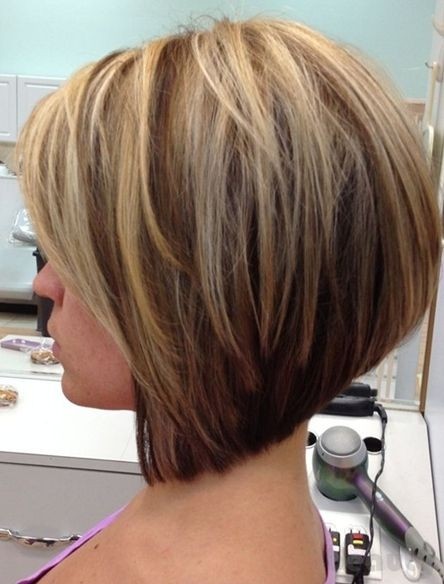 As A-line bobs goes, this is a pretty traditional one. Especially for women with thick hair. Being that there are so many long layers throughout it, the blonde top helps it to not seem so…heavy. Something to consider trying if you ultimately decide to go with hairstyle like this one.