If you're a black woman, then you already know that your hair has quite a bit of versatility to it. You can wear it natural, you can put a relaxer in it or you can add extensions to switch your style up a bit.
And being that bobs are a popular hair trend right now, that's a look that you definitely should be checking for…
Sure it might seem a bit boring at first, but we guarantee you that by the time you're done going through this post, you'll see at least 4-5 different looks that you'll want to try…just as soon as you possibly can!
"Feathered front" bob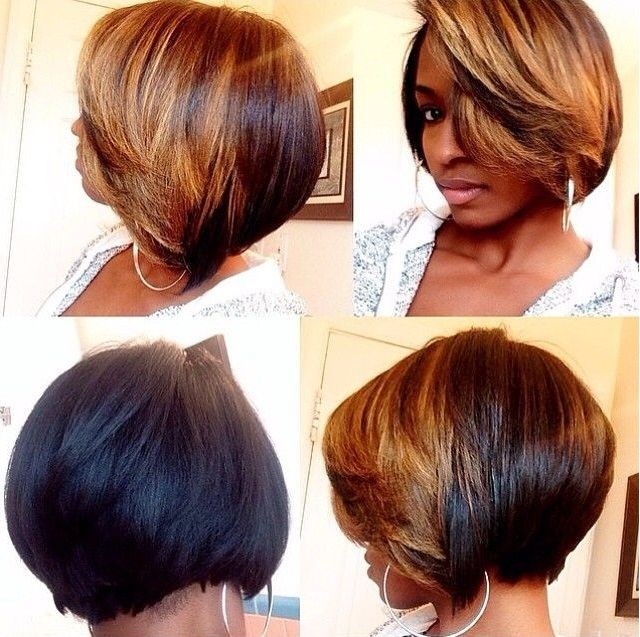 The caramel chunks of color in this inverted bob brings out the best in it. Also check out the feathered front. This kind of bob doesn't require a lot of curls. Simply wrap it and go!
Green bob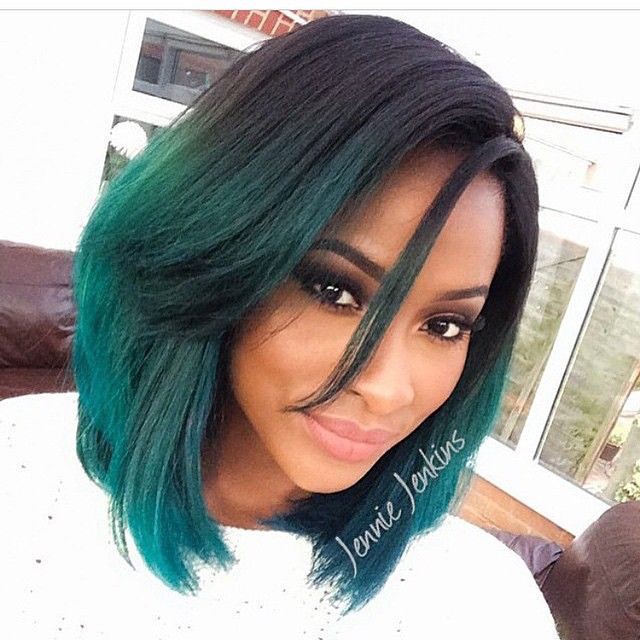 So, is it safe to say that in a million years, you never thought about dyeing your hair green? Hmm…how about now?
Long bangs bob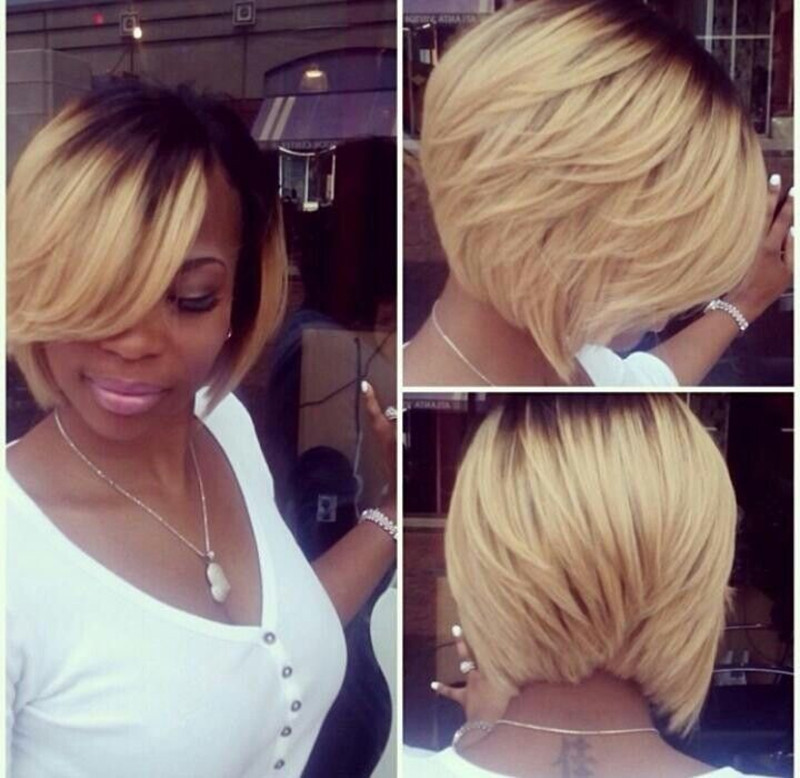 Bangs are back! One thing that we like about this particular way of wearing them is that they're not super short and blunt. The fact that they have a bit of length on them helps to frame her face beautifully.
Inverted bob with deep side part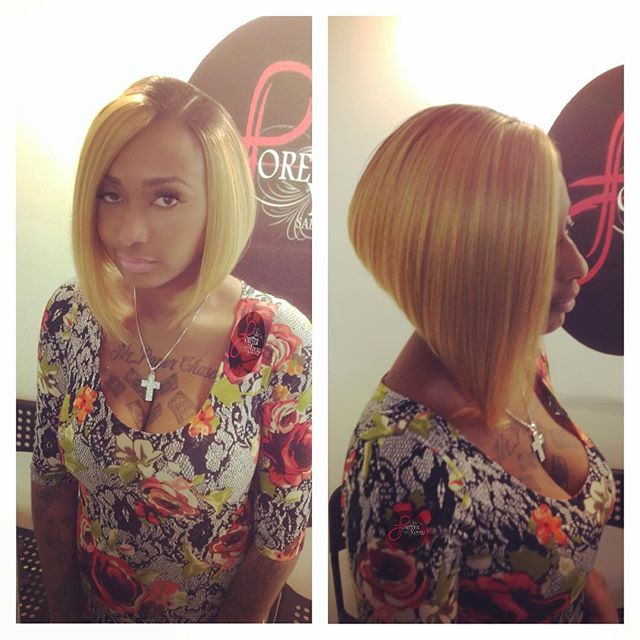 This style showcases yet another big hair trend this season: the deep side part. It makes all of the difference in the world when it comes to how this inverted bob with, with no bangs, looks from the front.
Black inverted bob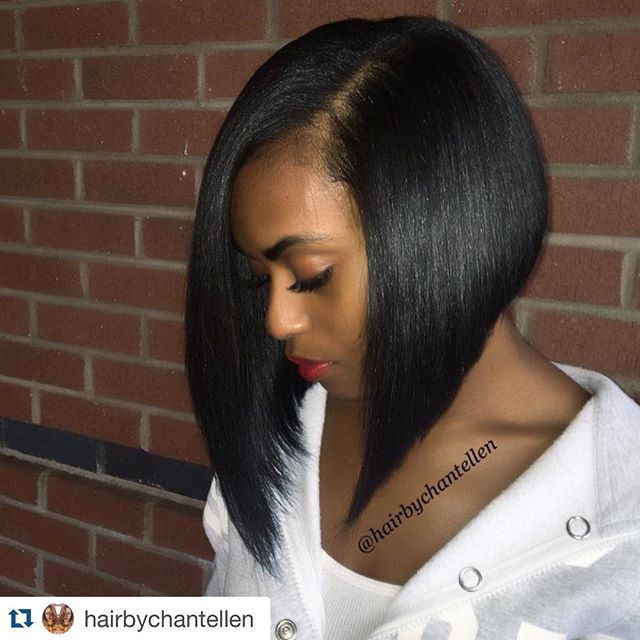 Basically, this is a shorter version and darker version of the bob you just saw. Still just as stunning, though.
Ombre bob/lob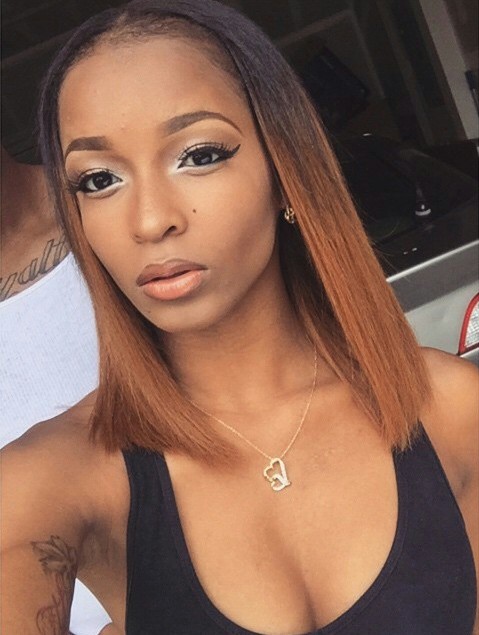 Do you really like to wear your hair bone straight? If so, then this longer bob would be perfect for you. Don't forget to get some ombre hair color added to it. That's what will take the look to the next level, for sure!
Tri-tone bob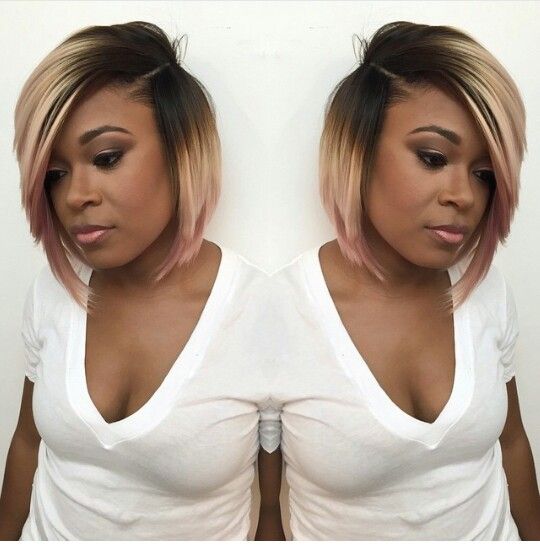 Yes, the long layers in this bob are exquisite. But what really takes it up another level is the fact that the color is tri-tone. A bit of dark brown, a bit of blonde and even a bit of pink. Yeah, there's not enough great things that could say about this particular look!
Four-tone bob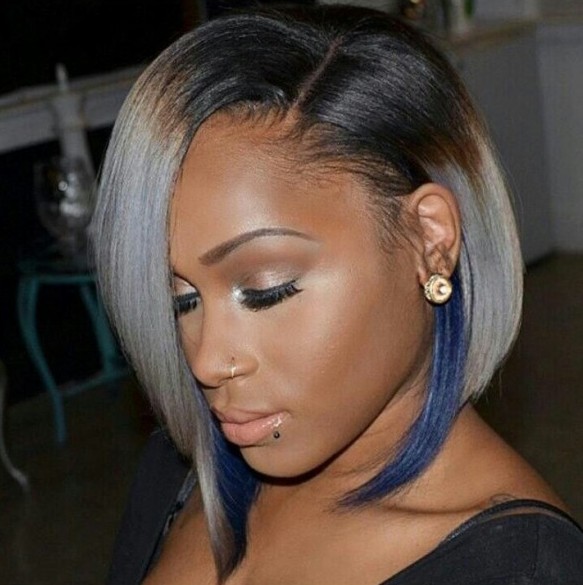 And looka here! Just when you thought hair coloring couldn't get anymore creative, how do you feel about this bob that has (count 'em) four different colors?!? Just remember that if you don't want to "marry yourself" to all of the hues, you can clip or sew in a few tracks and still get the same results.
Blue bob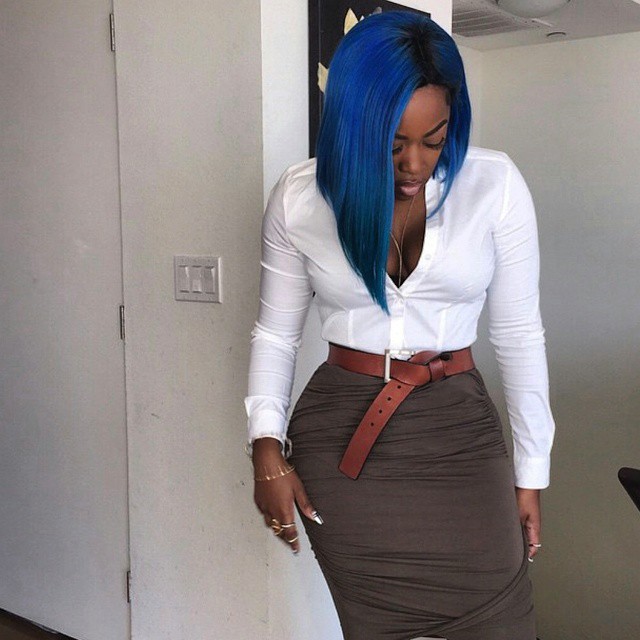 Angled straight bob haircut with bright color: Does it seem a bit odd to lead off with a bright blue bob? The reason why we thought it was an excellent idea is because blue tresses is one of the biggest trends going right now. And remember, you don't have to permanently color your hair in this shade. You can always add extensions. That way, it can stay in for a couple of days or several weeks. It's totally up to you.
Bob with colorful highlights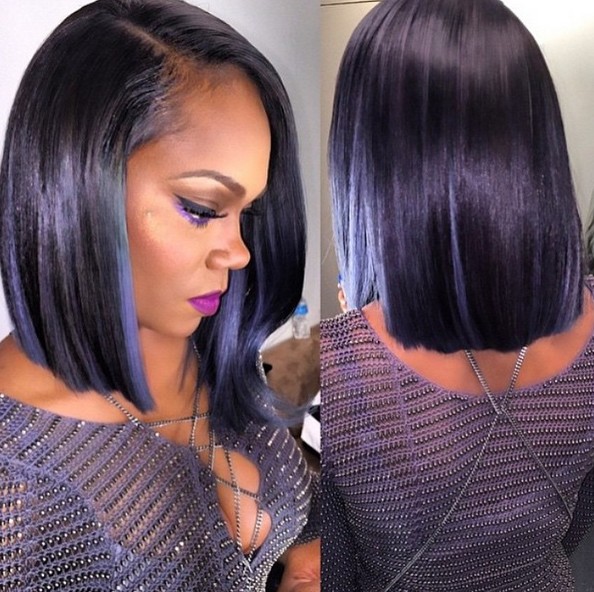 Aside from the length of this particular straight blunt bob (which is actually more like a lob), the other thing that we really like about this particular look is the fact that the highlights, while subtle, are a bit of a radical color. It's a nice way to bring a bit of edge to a relatively conservative look.
Tapered bob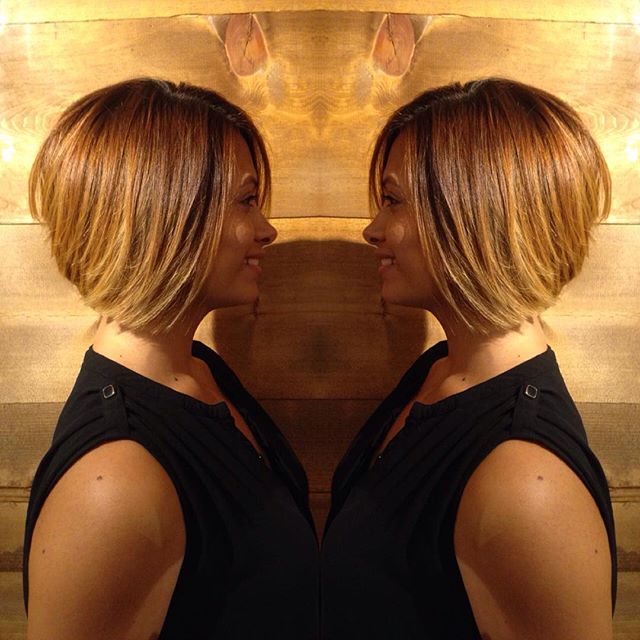 Yeah, no doubt about it. The honey hair color is amazing. You know what else is? The gradual tapering that's in the back!
Inverted bob (with streaks)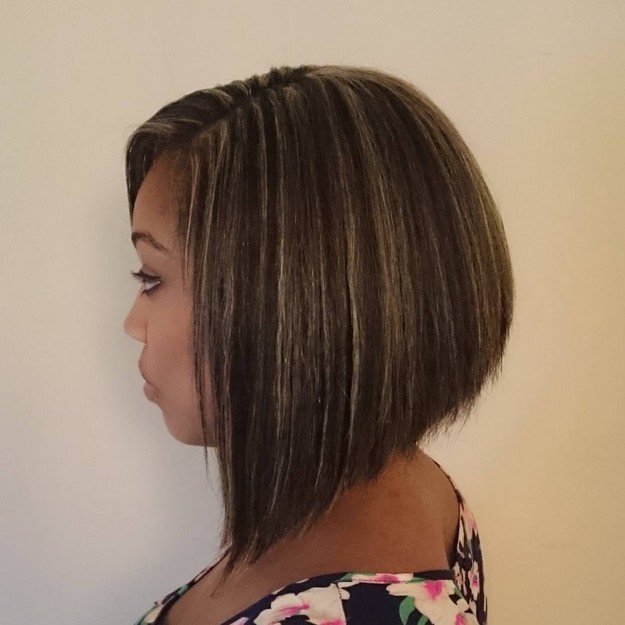 So tell us something: What do you like more? The streaking that goes all throughout this bob or the fact that it's inverted? Yeah, we're still trying to figure out what we like more too.
Platinum inverted bob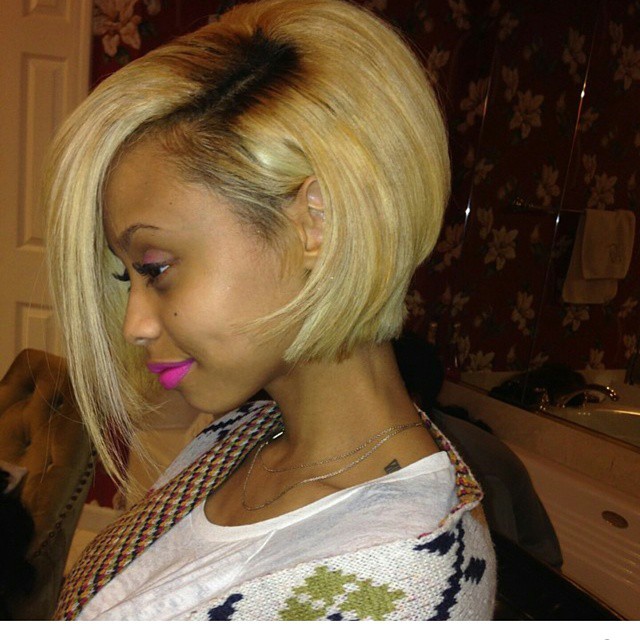 This is a really good color job because since some of her roots are showing, the platinum looks a bit more natural. In fact, natural roots is another hair coloring trend to look out for the next couple of seasons. The fact that the blonde bob is inverted and the front is a bit asymmetrical is a really nice touch too.
Crimped bob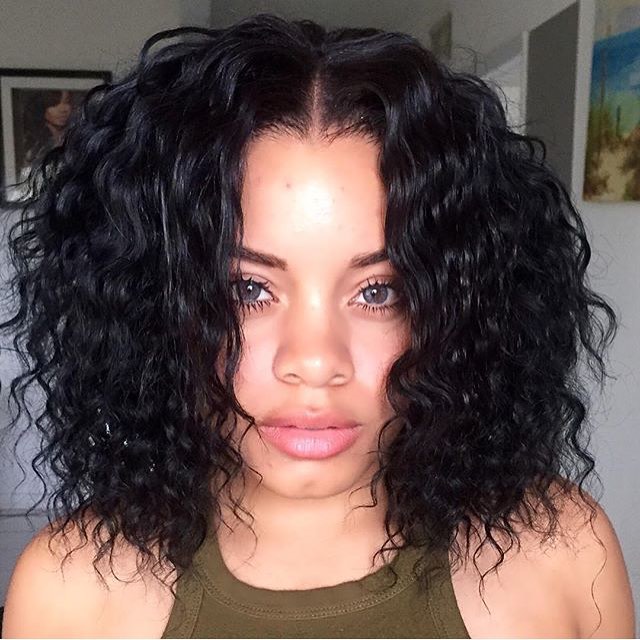 Maybe it's just us, but something about this curly hairstyle makes us think of walking along the beach during the peak of the summer season. Anyway, no matter when you choose to wear it, you can achieve this look by applying a bit of product to your hair while it's still wet, putting it in braids the size that you want your waves/crimps to be and then taking them apart after they (preferably air) dry.
Inverted bob with a tapered neck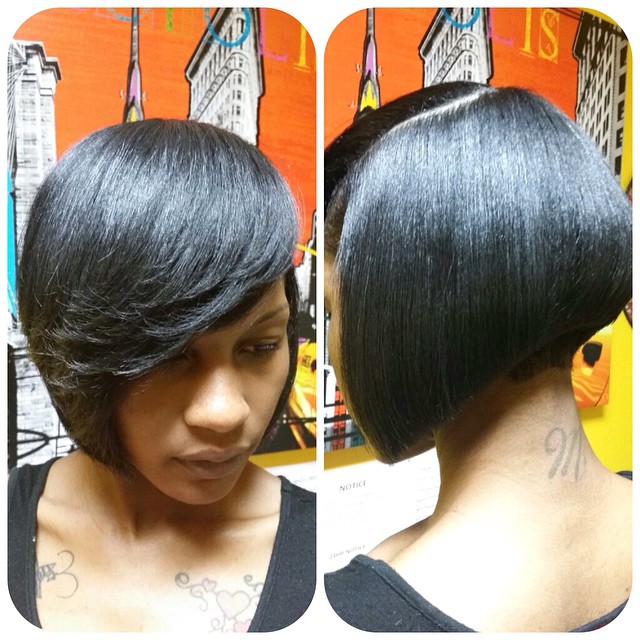 Some of the best hairstyles have the most intricate detailing. This cut is a great example of this fact thanks to the short tapered neckline.
Loose waves bob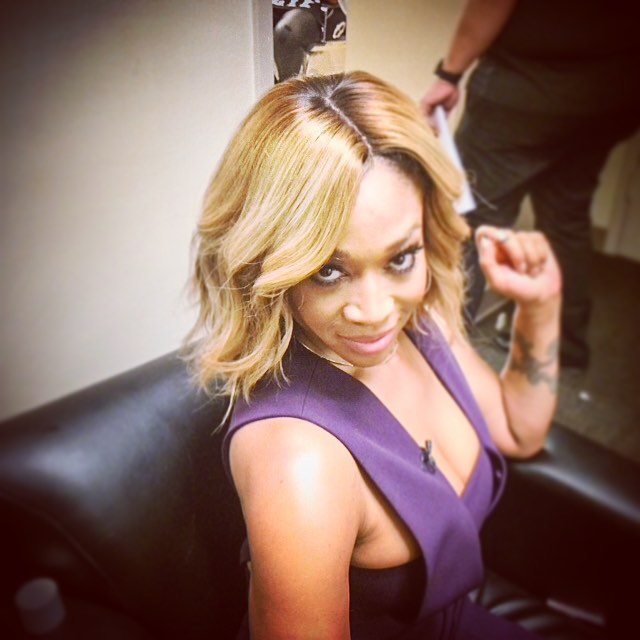 If you don't want to wear your hair too curly or too straight, here's a happy medium: loose waves.
Neutral tri-tone bob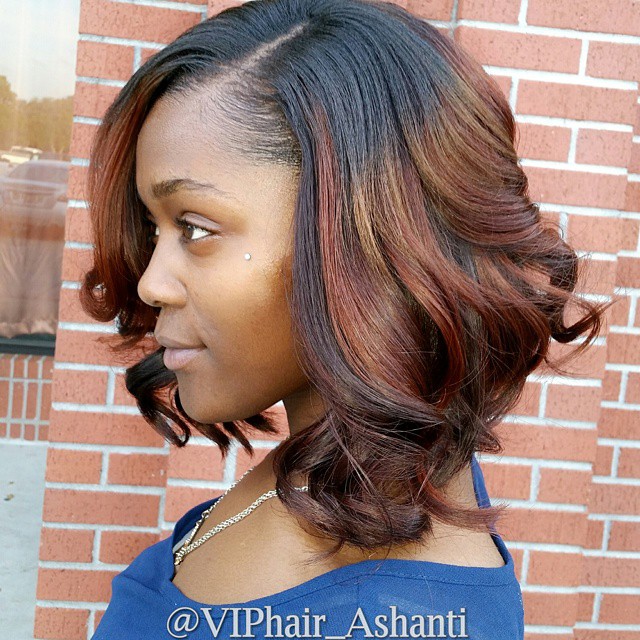 Trendy hairstyles for 2016: Here's another variation of the tri-tone bob. What's great about this style is it's all neutral colors which makes it appropriate even for the most conservative of jobs.
Middle part/razor cut bob/lob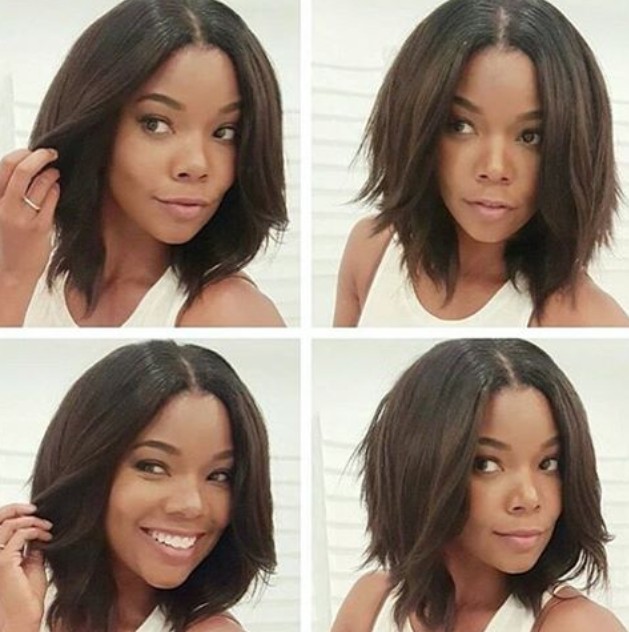 Here's another way to switch up the look for your bob/lob if you don't have any bangs. Rather than part your hair on the side, you can always part it straight down the middle. (We like the razor cut detailing too!)
Curly inverted bob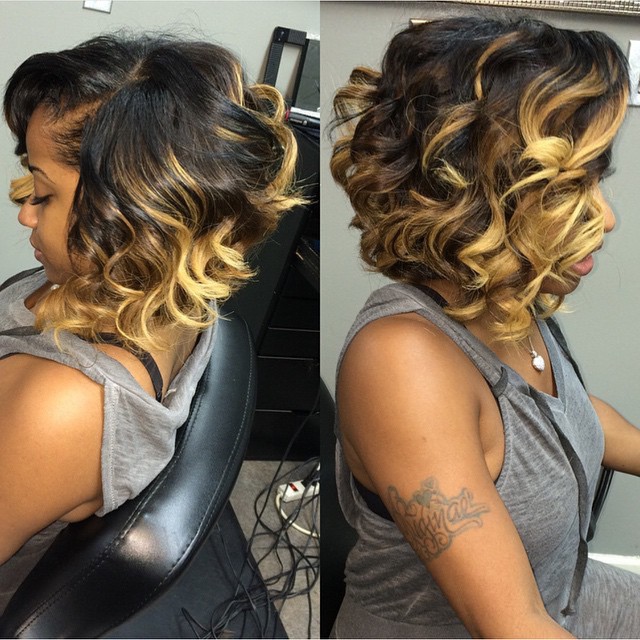 Being that we showed you so many different straight bobs, we had to showcase at least one really curly one! This particular one is also inverted and the curls can be achieved with rollers or a curling iron.
Inverted ombre bob with long asymmetrical front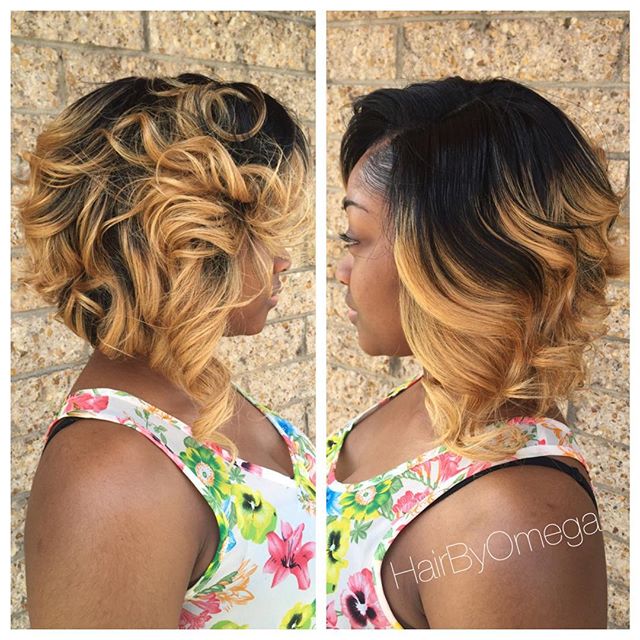 Being that this wavy curly medium length bob has a lot of curls in it, you might not initially notice that the front is considerably longer than the sides. That makes for a significant amount of versatility whether you're wearing your inverted bob curly…or straight. BTW, do you love her ombre hair color?
If you don't love these bob cuts, and want to cut your hair shorter, why not try these chic pixie cuts?