Whoever came up with the term "curvy girl" as an alternative for "plus size", we consider to be a genius. The official size of a curvy girl pretty much depends on who you ask. However, being that reportedly over 100 million American women are a size 12 or up, if you happen to fall within this range, you are in good company.
You're also able to find more clothes than ever to fit your super sexy and curvy frame…
In honor of the women who make "thick" work for them, here are just a few curvy girl outfit ideas that every curvy girl should try.
Animal print and maxi skirt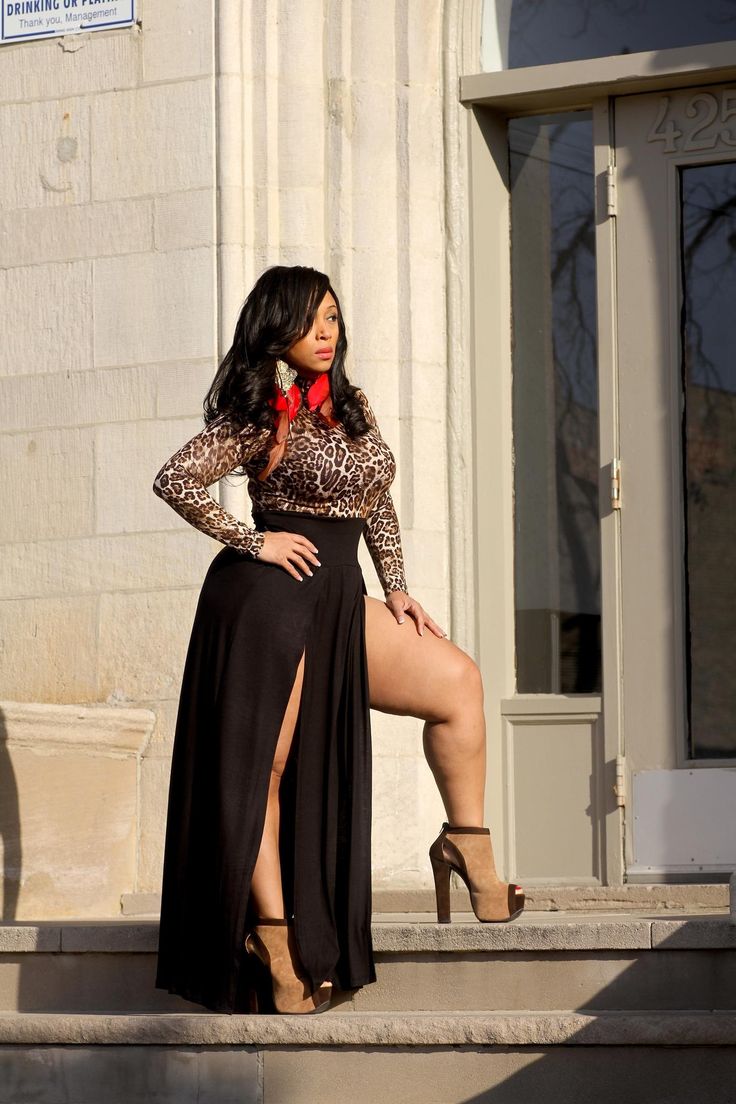 Let's start right off with a sexy look. An animal print blouse and a black maxi skirt with two slits up the side. (And don't you just love those shoes?!?)
Sheer flare top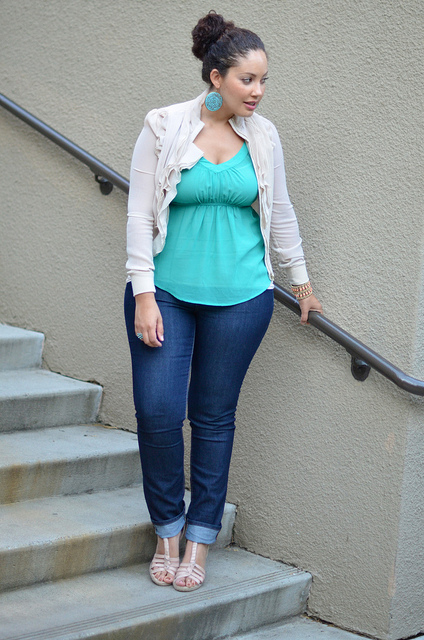 For a casual day, throw on a sheer flare top. The low neckline will show off your bust line and the extra fabric underneath is great if you want to hide some of your tummy area.
Metallic belt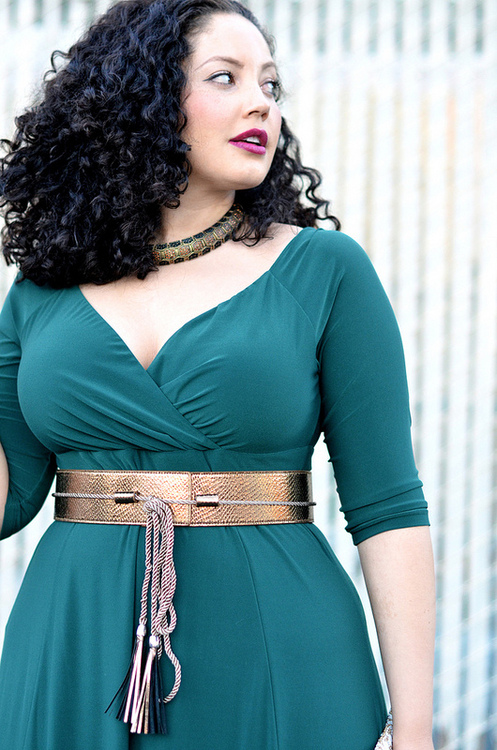 Who said that curvy girls can't—or shouldn't—wear belts? It's all about placement and a wide metallic one goes really well right under your breasts.
Wrap dress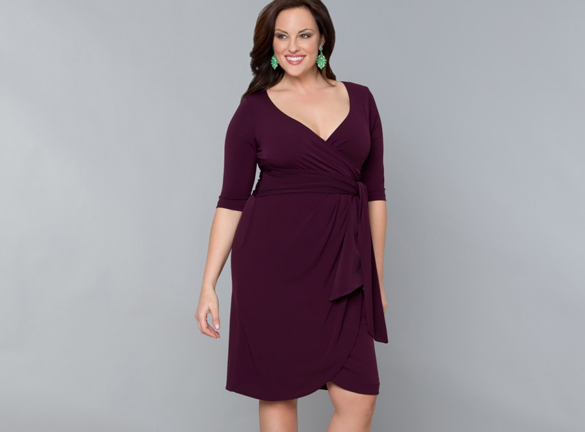 A wrap dress is a woman's best friend no matter what size her physique may be. Pick up at least two in your favorite colors.
Sheer skirt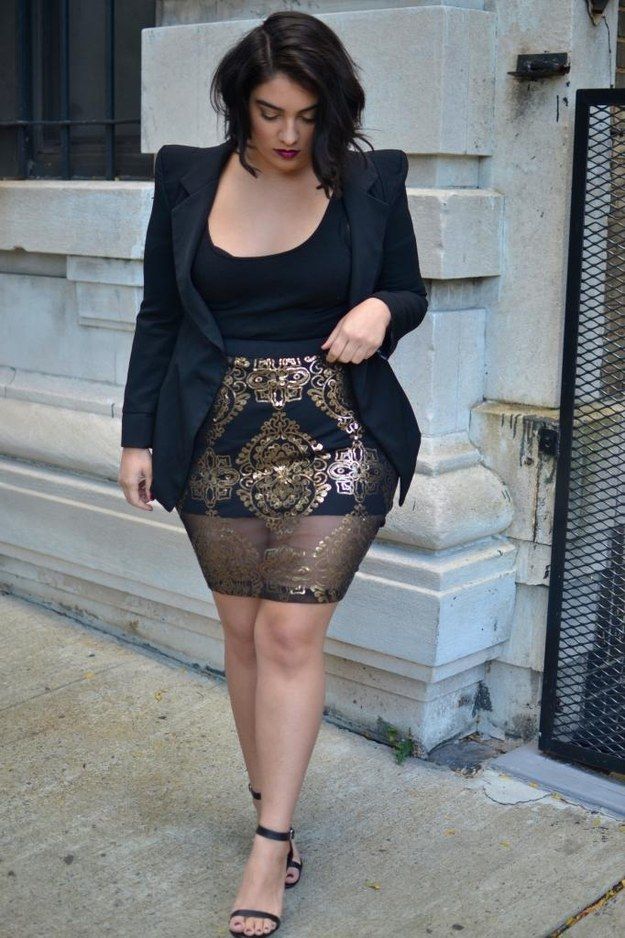 Whether tall and lean or short and curvy, it takes a very confident woman to pull off a short and sheer skirt like this one. But you know what they say: confidence is one of the sexiest things a woman can ever have.
Modest monokini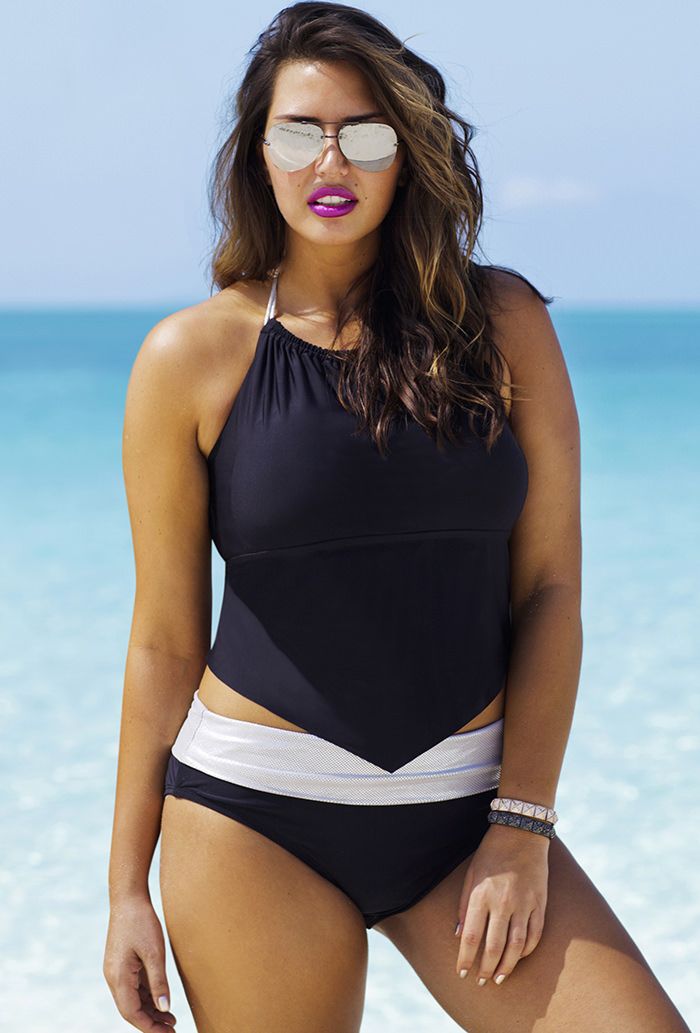 If you can't remember the last time that you got yourself a bathing suit, hopefully this monokini will inspire you to do some swimwear shopping—sooner than later.
Black-and-white jumpsuit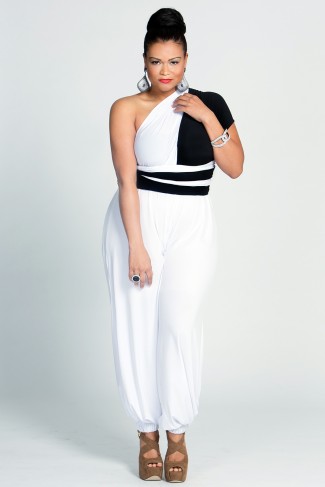 A jumpsuit is something that every woman should own. It's comfortable, it's attractive and it works with just about every body type. If you're "extra curvy", just make sure that the top has more than one color and that the bottom is a solid hue. It will help to give you even more…curves.
Pleated evening gown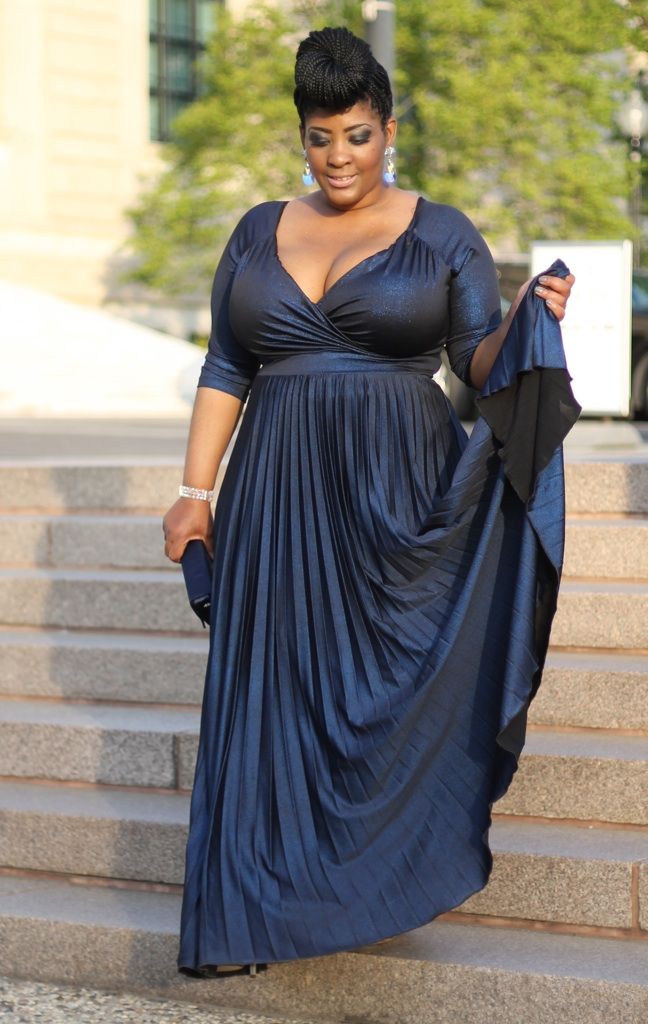 Been blessed up top? Why hide it? Do you know how many women pay for what you were born with? Instead, show what you've got off in a pleated evening gown like this one.
Lace trim shirt dress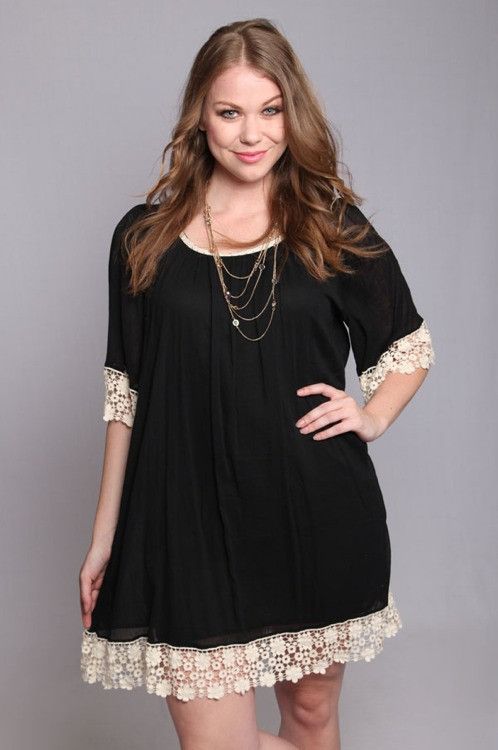 Even curvy girls can get in on the Bohemian trend. This shirt dress with lace trim is super cute!
Strapless maxi dress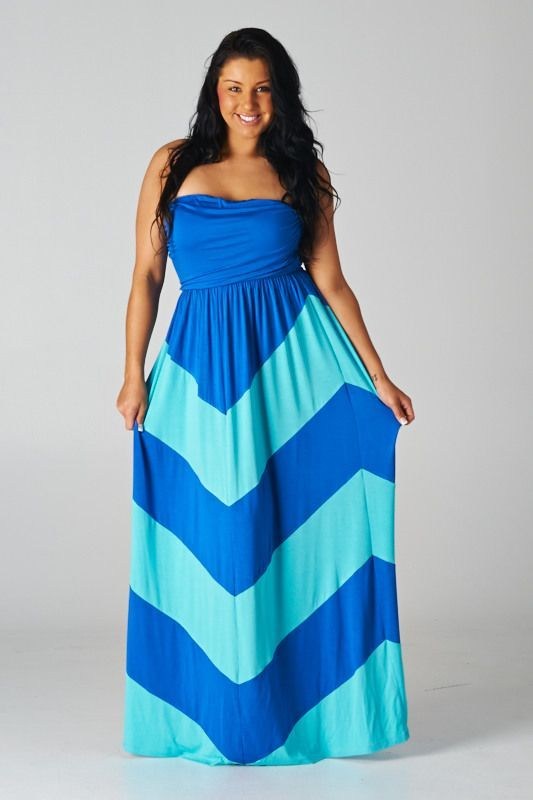 Got a dinner party coming up? Or maybe a summer wedding? Either way, this strapless maxi dress will provide the perfect look. (Hint: If you're hesitant about showing your arms, take along a lace shawl.)
Fringe swimsuit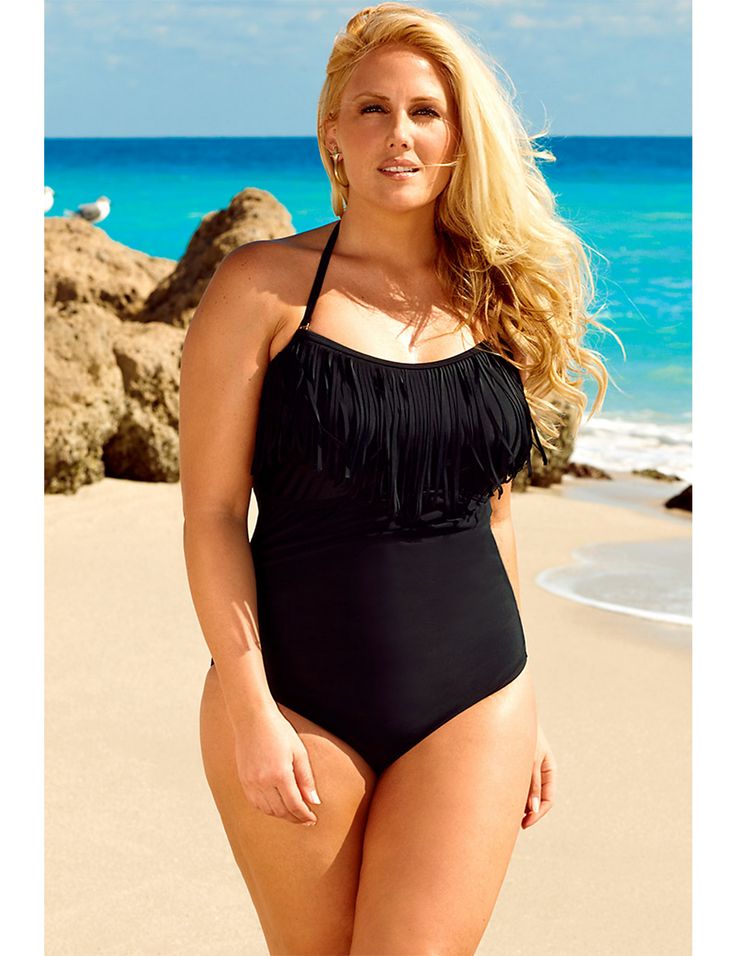 Still not convinced that you should get a swimsuit? How do you feel after seeing this one-piece with a fringe neckline? The fringes are trendy and then can help to camouflage any trouble areas that you may want to hide in the front.
Off-shoulder tunic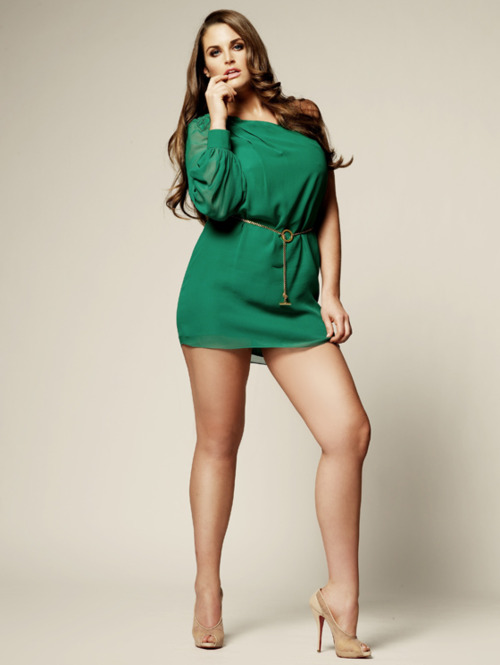 The off-shoulder is another look that's catching a lot of fashion attention. Wear this kind of tunic alone or with a pair of skinny (or flare) jeans.
Printed pencil skirt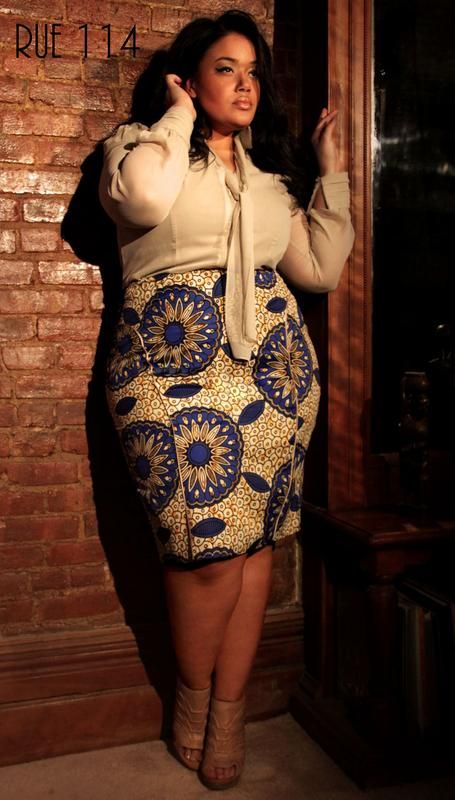 Just because a pencil skirt has the word "pencil" in it, that doesn't automatically mean it's only for thin chicks. As you can easily see from this picture.
High-waist lingerie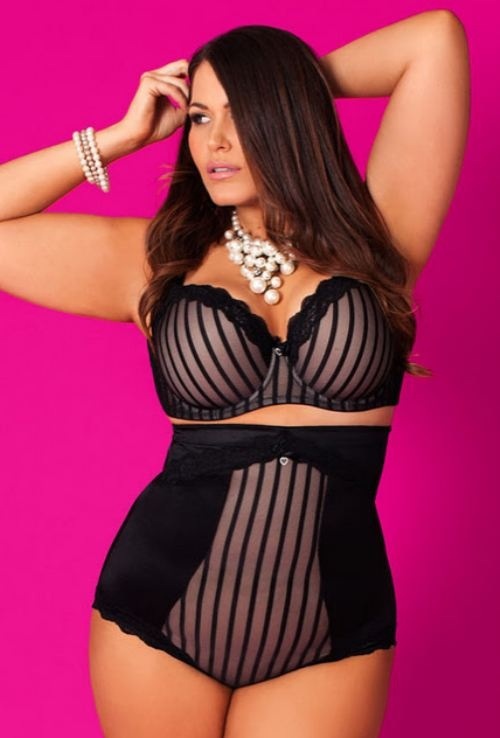 If you ask a room full of women about how they feel about curves on a woman, many—if not most—of them are going to say that they love it. Curves make a woman look so sultry and feminine. So, if you can remember the last time that you got some lingerie…what are you waiting on? The kind with a high-waist bottom has your name written all over it!
Crop top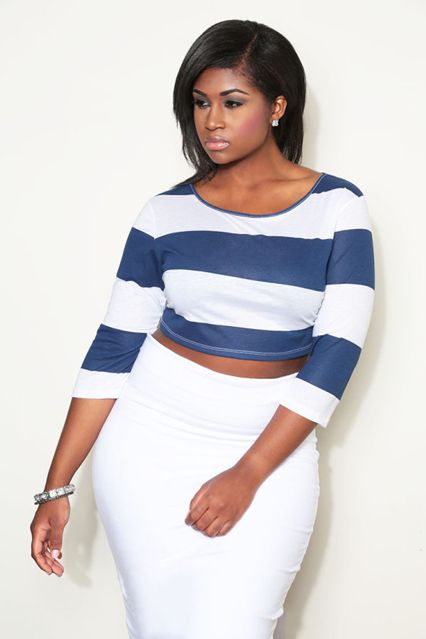 When you're a curvy girl, the key to wearing a crop top is making sure that your skirt or pants are well above your navel. If so, you can pull one off just like anyone else.
One color outfit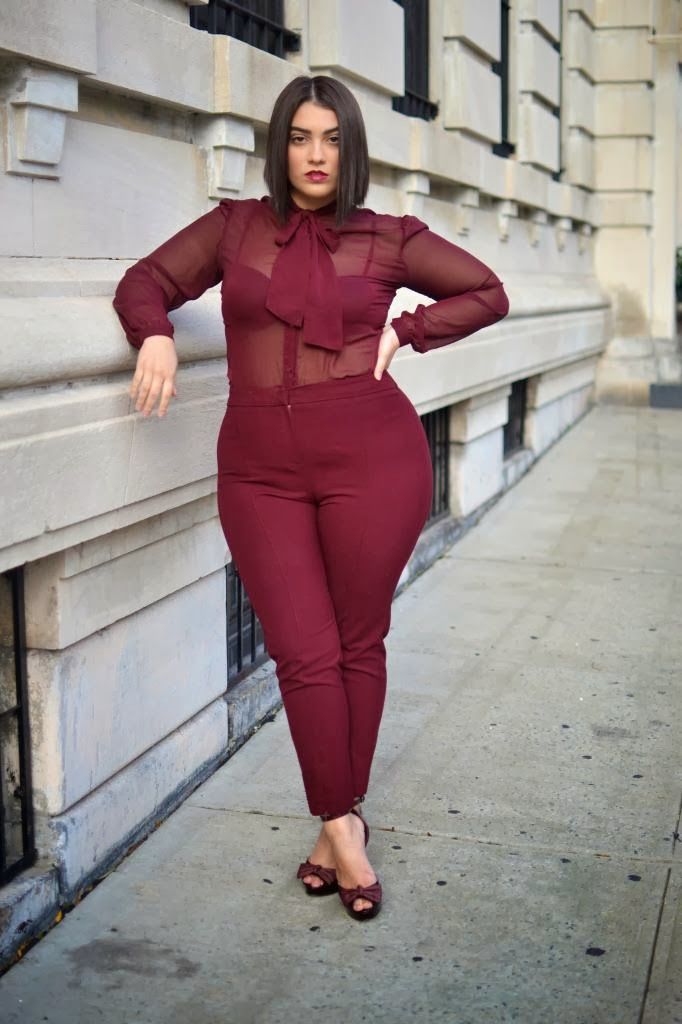 Wearing all one color is another popular trend.  And solids are quite appealing on a curvy girl.
High-waisted jeans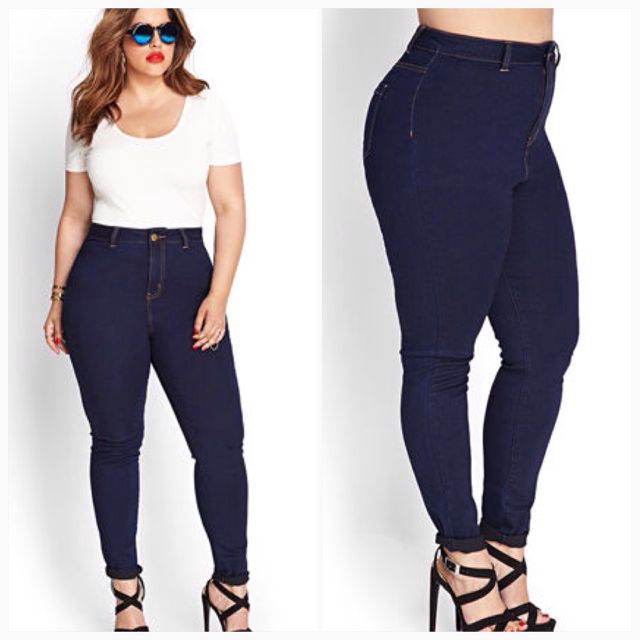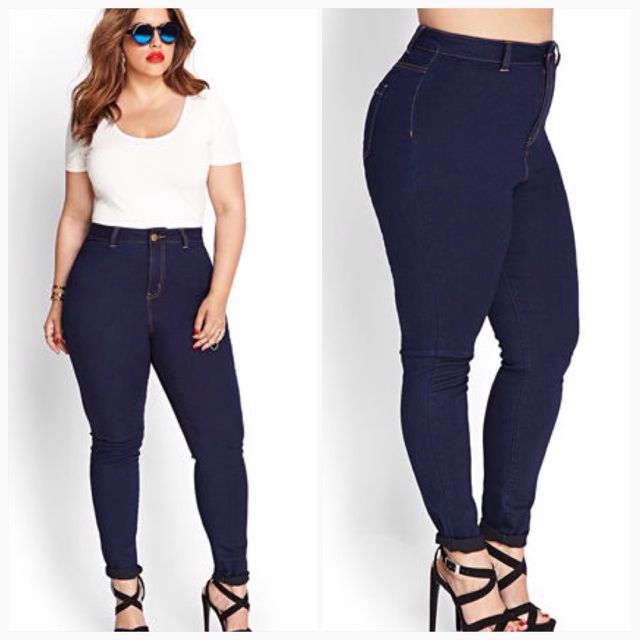 If you don't already own a pair of skinny jeans, shame on you! So long as they are high-waisted, you are good to go!
Tulle skirt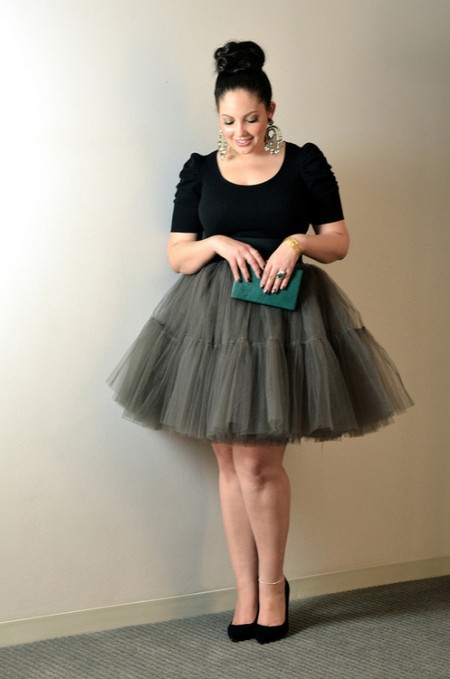 She is too cute in her tulle skirt. We're willing to bet that you'll be even cuter in yours!
Sleeveless maxi dress and jean vest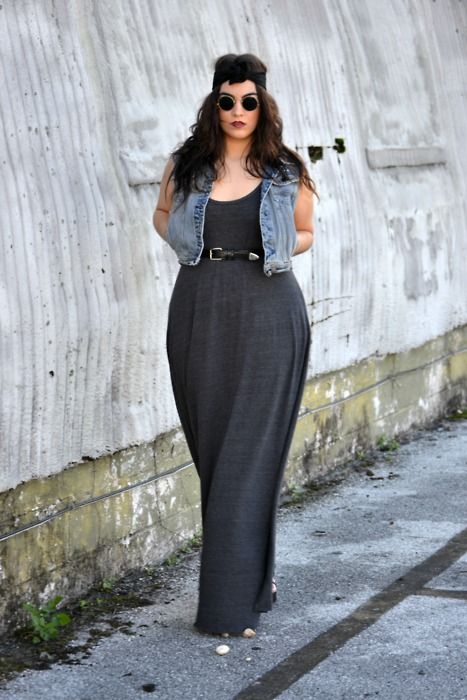 Only a curvy girl could put on a simple sleeveless maxi dress and jean vest and still look this voluptuous! The key is to add the belt in order to give your body some added dimension.
Long sheer tunic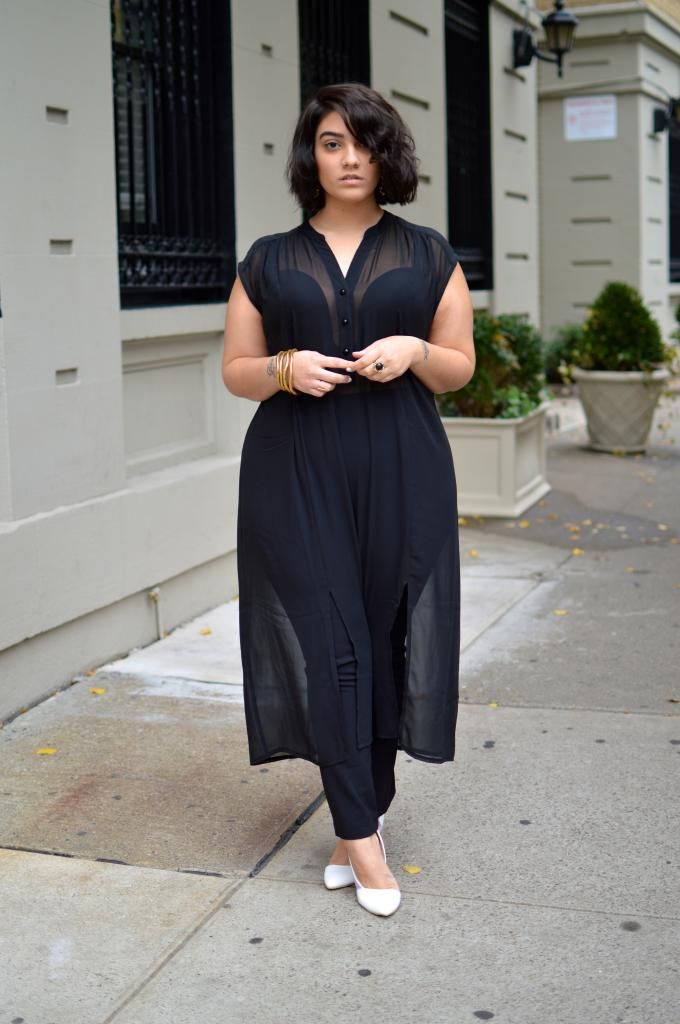 This long sheer tunic is another must-have. Make sure to purchase a corset similar to the one that she has on underneath it.
Mesh top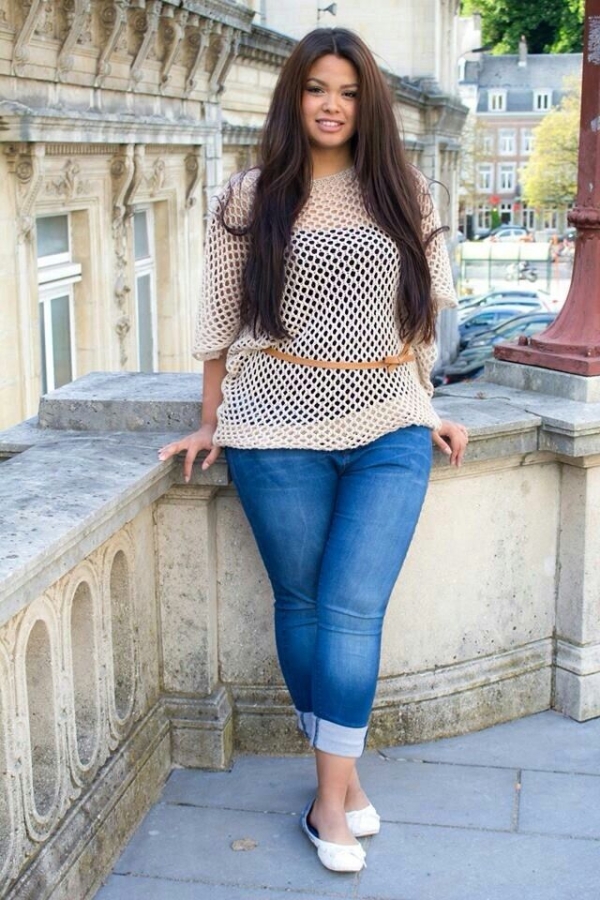 Don't you love how she's making mesh work for her? All you need is a mesh top to go over your tank and you'll end up with a perfect casual look.
Flared jeans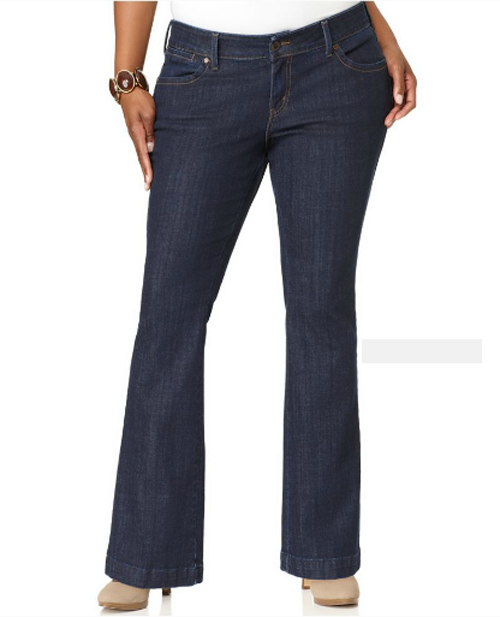 70s fashion is a big deal right now. That's why flared jeans are back. And when it comes to how they make a curvy girl's body look, "groovy" is a throwback word that certainly comes to mind.
Sweater dress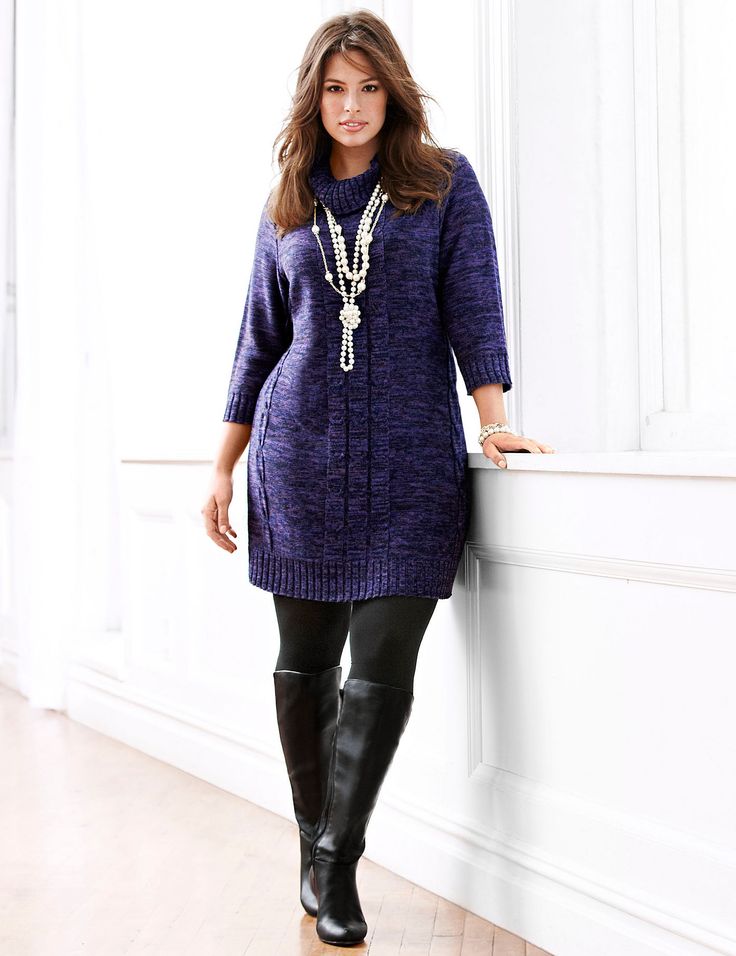 For the fall and winter season, it's important that you have a sweater dress or two. In order to complete the look, put on some opaque tights or dark leggings and some knee-high boots.
Fall cape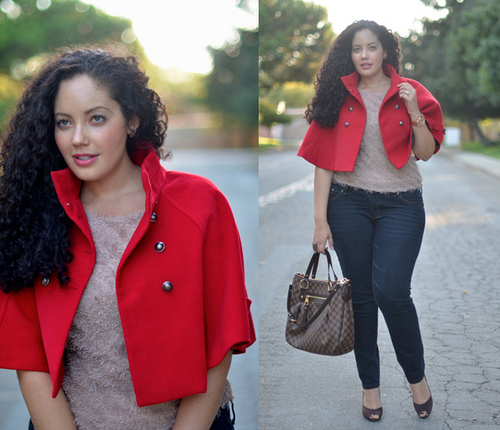 Anything that stops right beneath your bust line will help to give you a bit more shape. That's why we like this little cape so much.
Sweater coat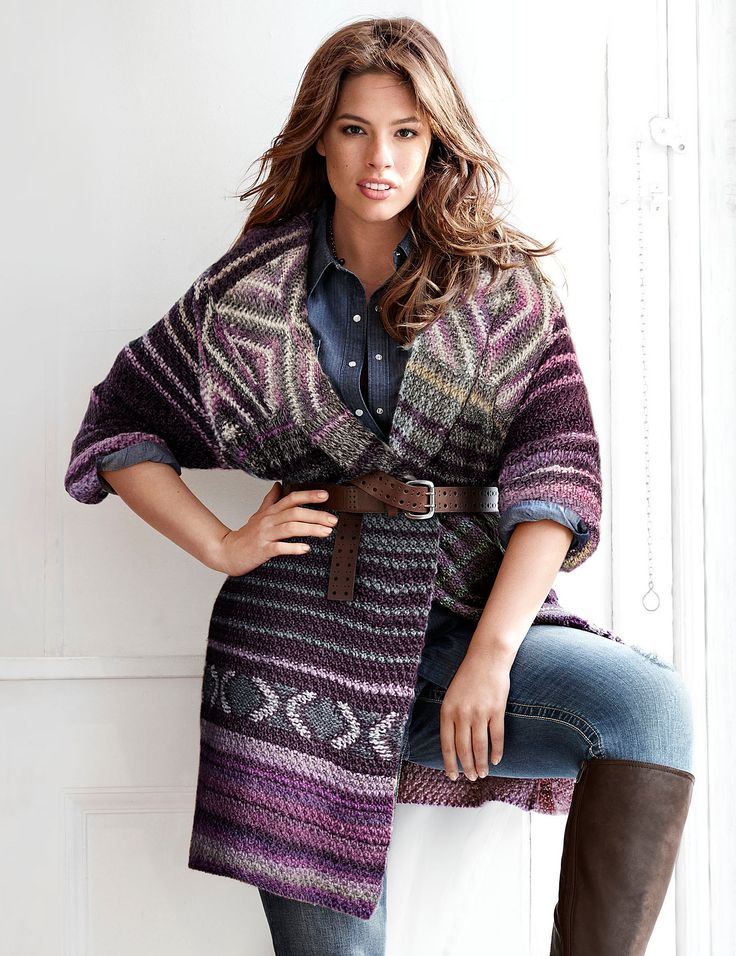 The sweater coat. Warm. Inviting. Timeless. Just like a curvy girl.
Trendy winter look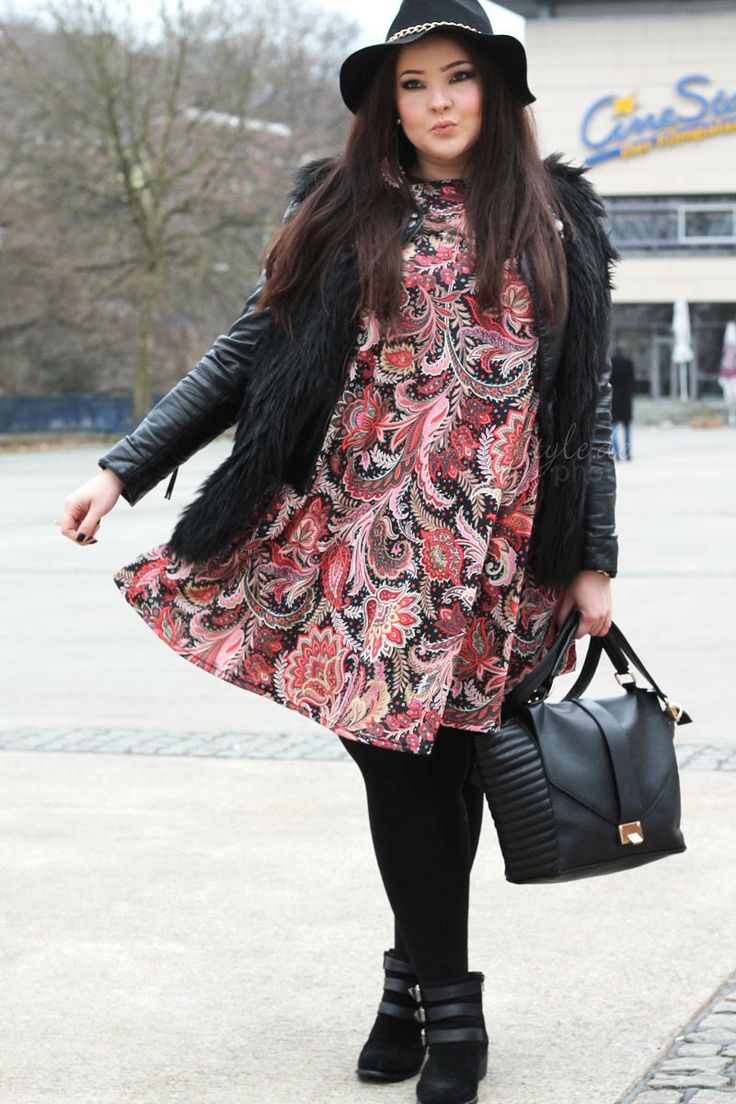 The floppy hat, the fur trim on the coat and the booties are all great looks for the winter season. So, if you want to look like a fashion plate during the holiday season, make sure to add these items to your wardrobe.