Long & Classy Natural Look
This natural look is another of this year's very trendy looks and a great way to showcase long, healthy, glossy locks – which are always in fashion!
Fashion style – long sleek dark brown hair style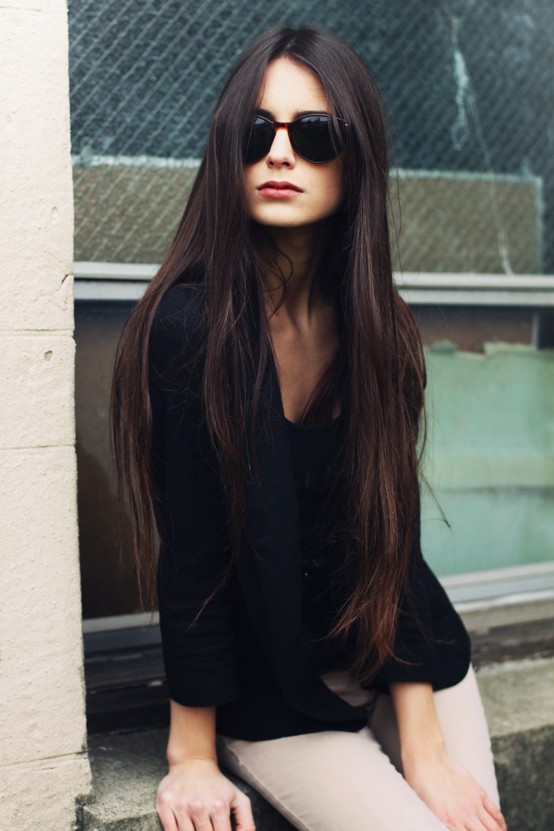 The hair is smooth and almost all the same length, with a few light layers at the ends which are textured to create wispy, tapered tips.  The hair drapes down around the face in a very casual way and is lightly tousled to produce a contemporary, slightly messy finish.
The center parting is a great look for those with an oval face-shape.  However, this style can easily be adapted to suit any face-shape by moving the parting to the side.
This style is straight, but not 'heat-straightened', so it looks very 'classy' with the silky, flowing texture and movement that men find irresistible!