1. Audrina Patridge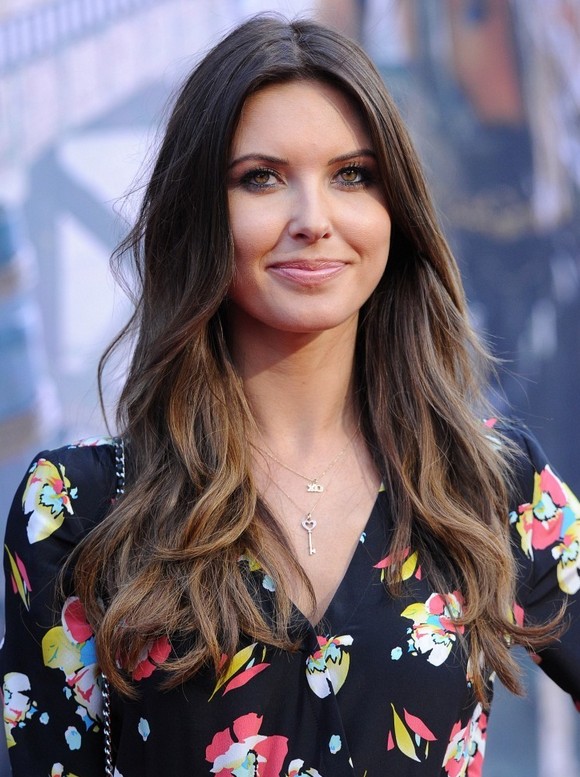 A long straight style with some loose waves at the ends makes this a long, flowing look that is great for elongating a round face. With a simple, easy to achieve centre parting and just a touch of gentle volume, the hair is allowed to fall naturally over the shoulders. Audrina Patridge adds some extra interest to this look with a slightly lighter shade at the ends; the dark chocolate brown tone of the roots gradually lightens to a lighter, more golden shade along the lengths. The darker hair frames the face while the lighter tones adds a sun-kissed feel to the look, and the combination is perfect for autumn.
2. Audrina Patridge Long Hairstyles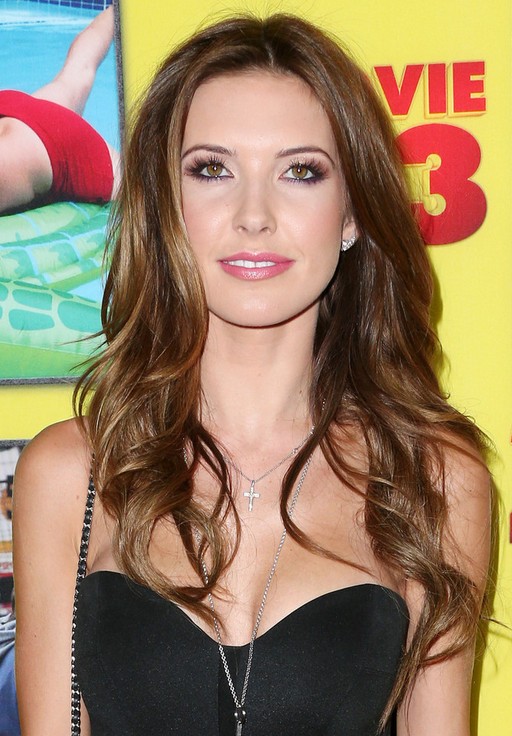 If you have long hair, then this is a great look to try out, and it is relatively easy to achieve (especially if your hair is as glossy and gorgeous as Audrina Patridge's). A simple parting, set slightly to the side, with the long lengths flowing freely over the shoulders and down the back makes this a relaxed, casual style. It does, however, work for a more formal occasion too thanks to the loose, beautifully styled waves that add shape and movement to the style. With hints of golden tones throughout the hair, this is a rich and stylish look that would work for any face shape.
3. Audrina Messy Updo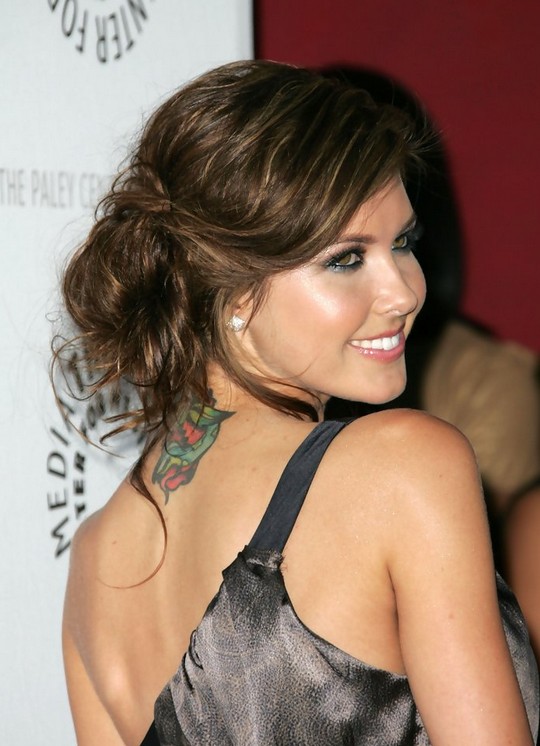 Audrina Patridge is very good when it comes to the trend for messy, casual styles that manage to look chic and stylish at the same time. This look is no exception; here, Audrina's mid-brown hair with its fine golden highlights is pulled gently to the side and pinned loosely into a rough bun shape. Loose strands that tumble down her back and around the sides of the face really help to frame a symmetrical face and soften the look. This is a feminine style that avoids being perfectly groomed and yet still looks red-carpet worthy. A messy look like this is the perfect way to add some edgy personality to a glamorous outfit or occasion.
4. Audrina Loose Bun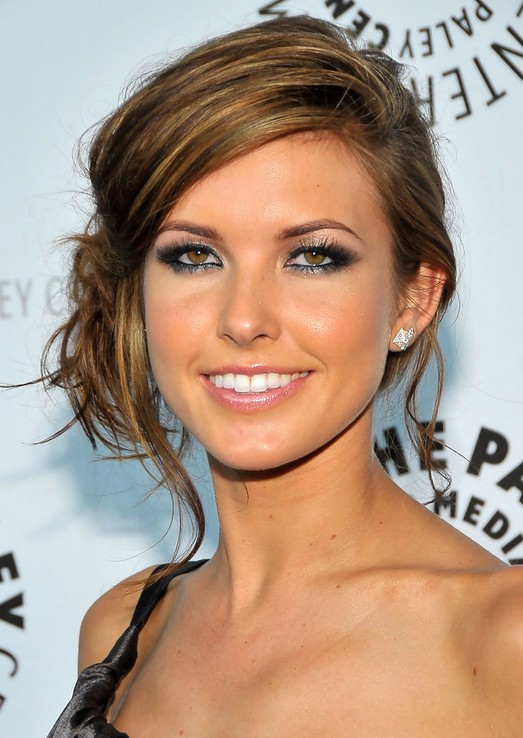 This is the perfect updo for Audrina Patridge; the dramatic side parting gives her a sweep of hair that sits across the forehead and is pinned back into a messy bun at the side of the head. Plenty of loose strands reinforce this nod to the messy chic trend. The messy look provides contrast to the perfect makeup and glam outfit; this is a lovely updo that looks elegant without being too harsh or over-styled. It flatters Audrina's face perfectly and those loose strands at the left side of her face help create balance. With a plethora of golden highlights, this style is relaxed but beautiful.
5. Audrina Curly Hairstyles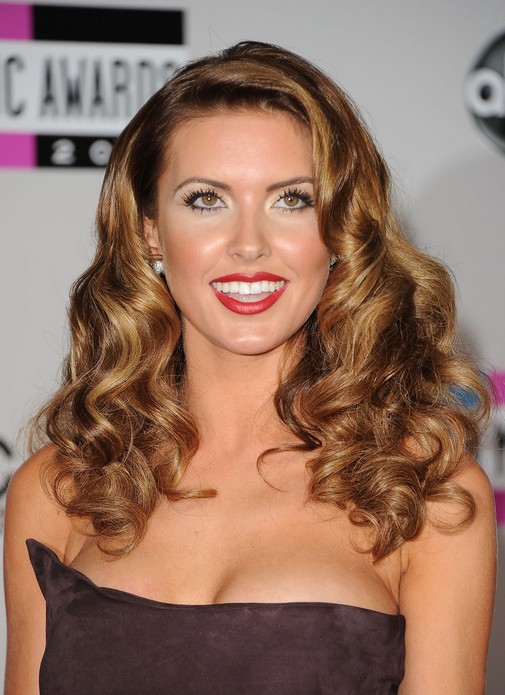 This is a truly glamorous look for Audrina Patridge. Oodles of gorgeous, soft curls and the perfect side parting make this a really great look and the perfect way to inject some old style Hollywood glitz and glamour into an event. The loose but perfectly formed curls are defined by the range of gentle golden tones that make up a very rich palette of blondes and medium browns. With classic makeup – a dewy complexion, lined eyes and matt red lips, this is a look that is timelessly elegant and lots of fun too.