Being that bobs are so popular, we wouldn't be surprised in the least if it were a hairstyle that you've either already had before or one that you're considering getting. But if you're currently looking for a new look and you're not sure if a bob is best, hear us out for a sec.
One thing that's awesome about bobs is they are super easy to maintain (definitely a perk). Another thing that's great about bobs is they transcend age demographics. A woman of any age will be stunning with one. And then if you go with an A-line bob (the kind that's also known as an inverted bob), you can have a style that is clean and modern.
Have we convinced you to try a bob (again) yet?
If not, check these pictures out…we're sure that you will.
Platinum short A-line bob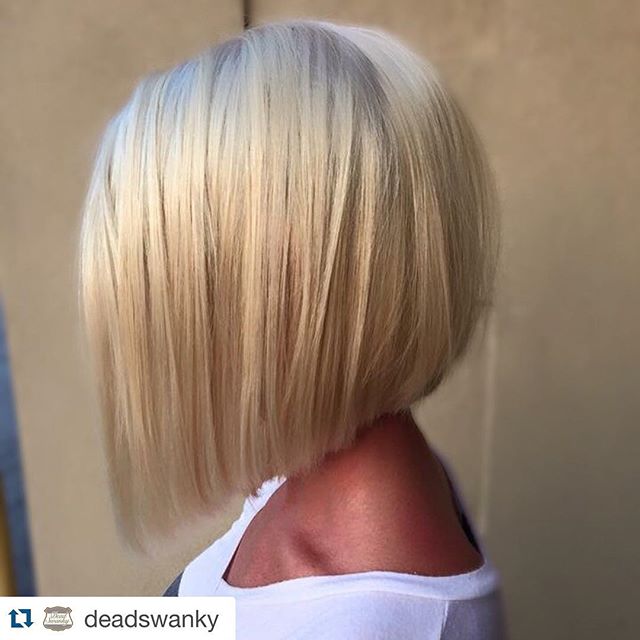 This picture comes right under the red one because it basically shows you what the same cut would look like if you dyed it blonde. Platinum blonde, that is.
A-line bob with side part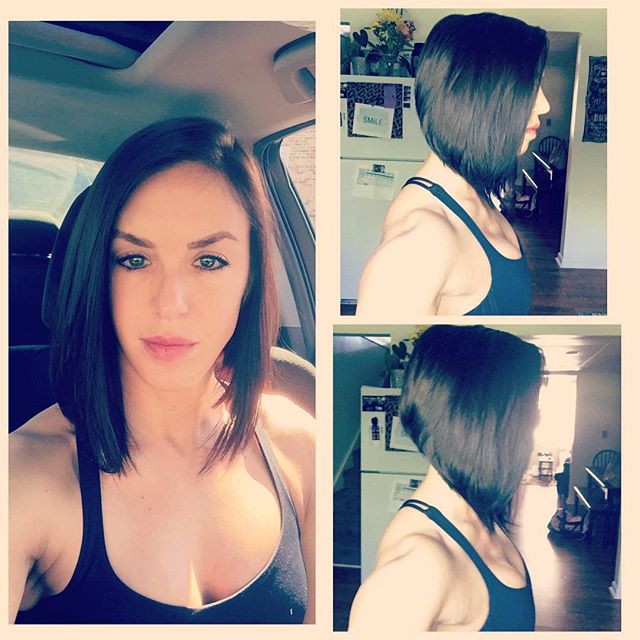 This A-line bob basically shows you what your hair will look like if you put a side part into it.
Straight A-line lob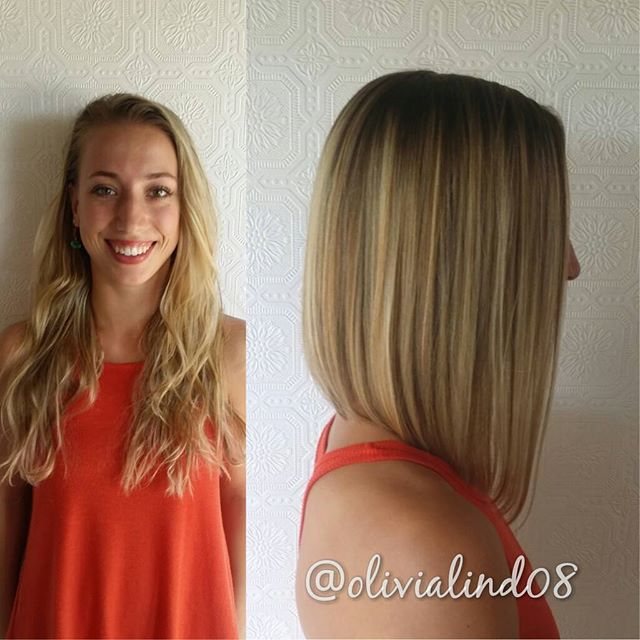 As you can see in the "before" picture, this model's hair was initially naturally wavy. After cutting it into an A-line lob, her stylist blow dried it straight. And here are the results. Beautiful!
A-line bob with honey highlights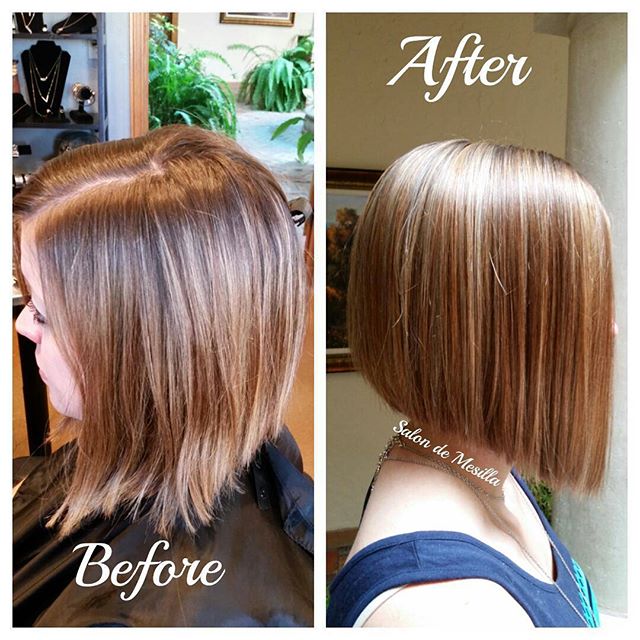 One of the best things about this particular inverted bob is the fact that it has honey highlights all throughout it.
Air-dried A-line bob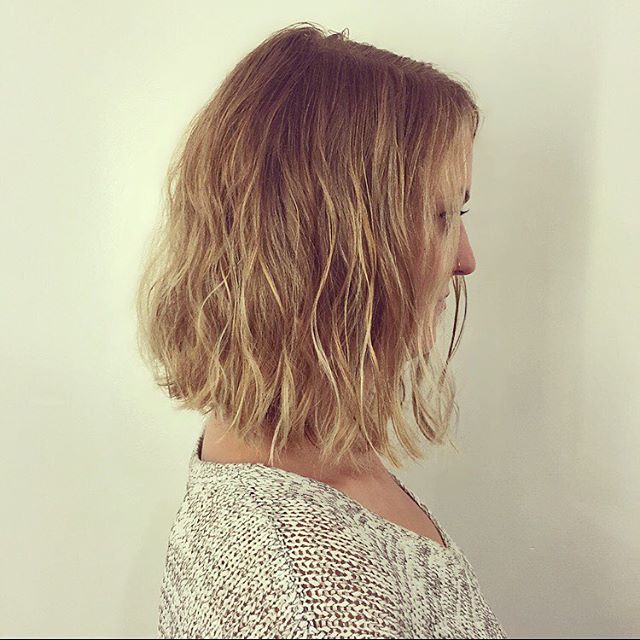 Messy bob cut: One hair trend that's big right now that's actually really good for your hair is "air-dried". Yep. All you have to do is get out of the shower, dry it (really well) with a towel and you're good to go! Plus, your hair will not be damaged by the heat.
A-line bob with chunks of a lighter color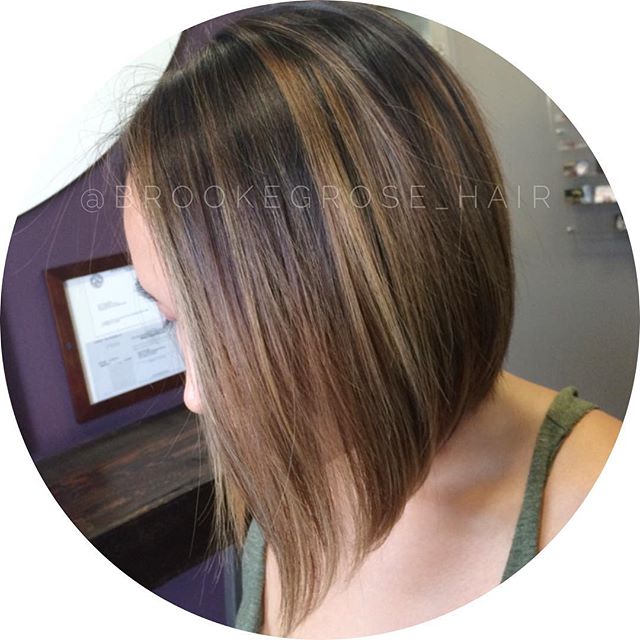 When you have your hair colored with chunks that are a few shades from your natural shade, it has a way of still looking like you were born with them. Even if you weren't.
A-line bob with tapered neckline and bangs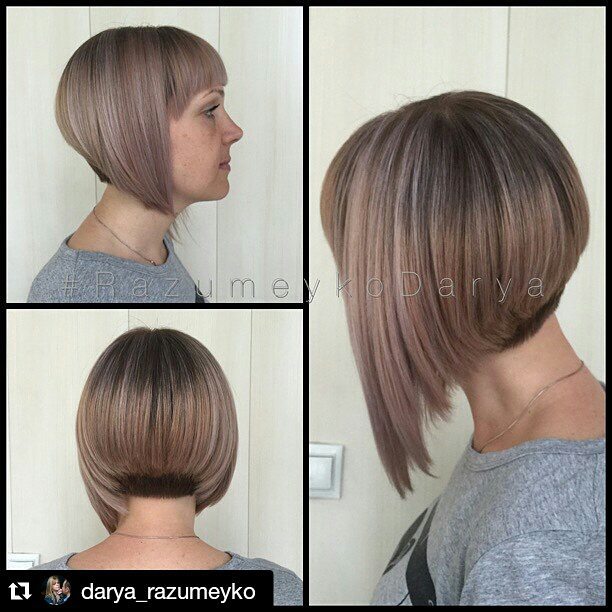 There are basically two things that makes this A-line bob stand out: the darker tapered neckline and the blunt bangs. (We really like how the neckline is darker than the rest of the hair for added depth!)
Brunette A-line lob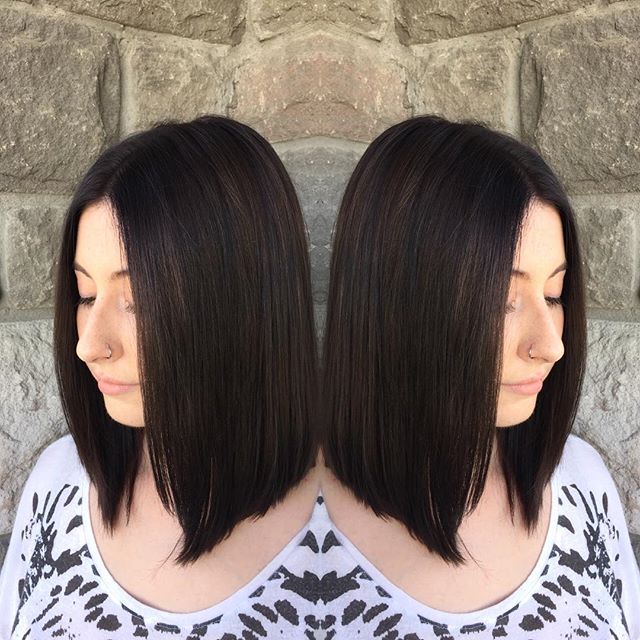 Are you a natural brunette? Or maybe you've been thinking about dyeing your hair a deeper shade of brown? All you would need to do is give it an inverted angle and…voila!
Bone straight A-line bob (for thin hair)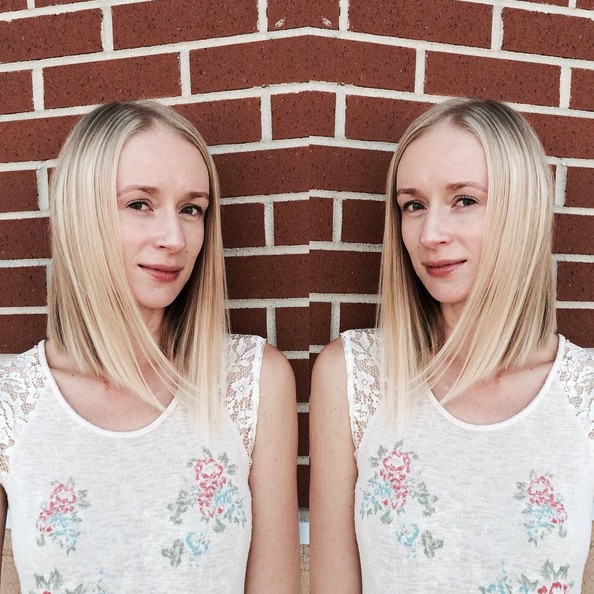 If you've been hesitant to go with a bob or lob because you feel like your hair is too thin, that's no reason to deny yourself of one! As you can see, even if your tresses are on the thin side, you can still look pretty amazing. (And remember that if you want some thickness, you can add a few weave tracks!)
Platinum A-line lob (with a middle part)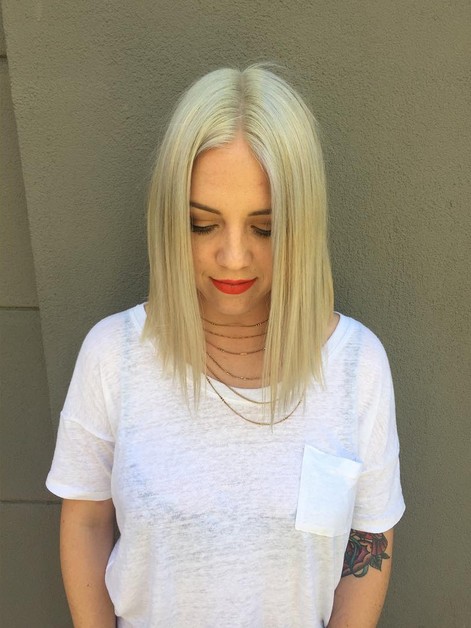 A lob is simply another way for saying a "long bob" and this picture depicts what one of those is. The special features of this particular look is the fact that it's an A-line lob that is dyed platinum and comes with a middle part.
Bright red A-line bob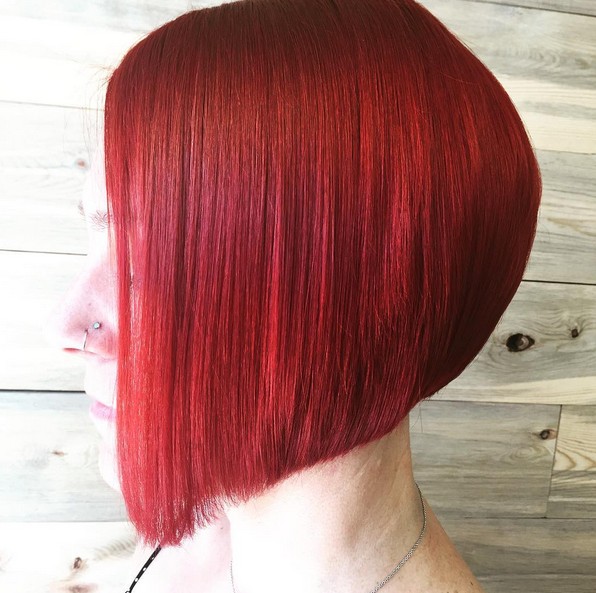 Pardon the pun but red is a really HOT color right now. One that works with pretty much all skin tones. If you want a relatively short and easy-to-keep cut, this is one recommendation that goes on the top of our list.
Medium A-line bob (for thick hair)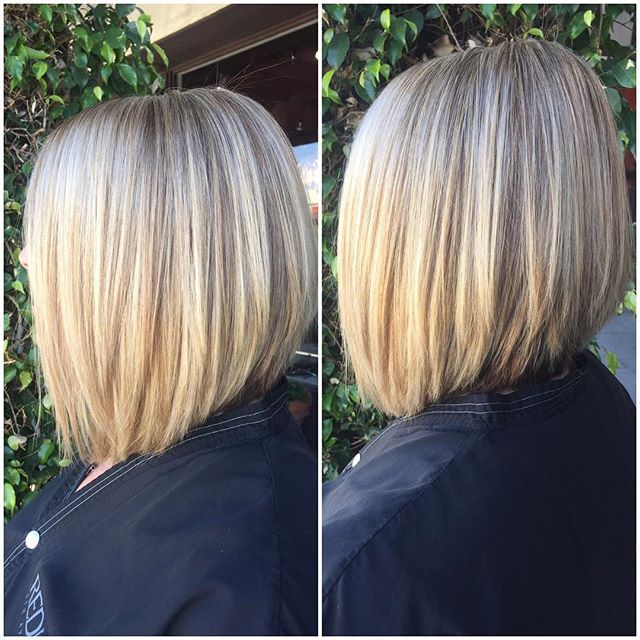 If you'd prefer not to go with a super short bob or a full-out lob, here is a happy medium. Just right for thick hair.
Caramel-colored A-line bob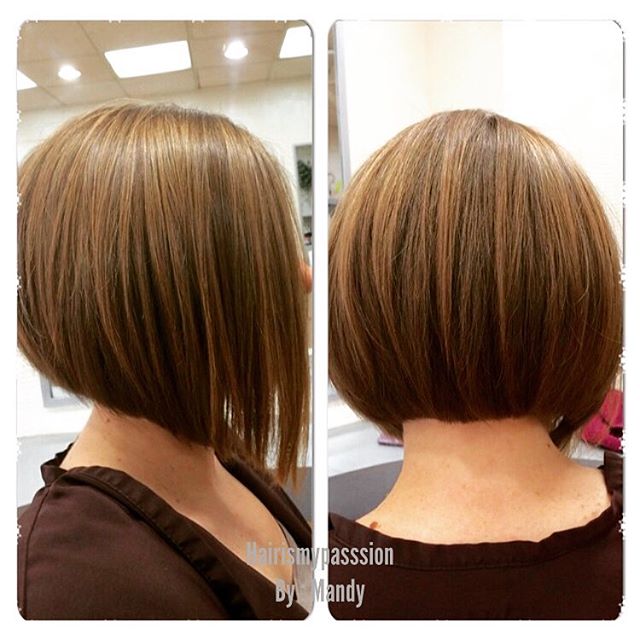 Simple easy daily hairstyle for short hair: Here's a color that is fun and rich-looking all at once: a caramel colored inverted bob.
A-line bob with longer front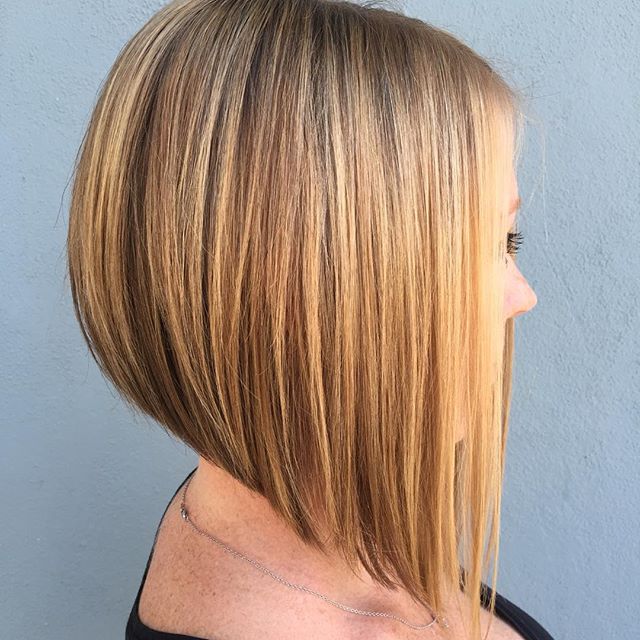 Sometimes what can make an inverted bob more dramatic is if the front is considerably longer. This one has front pieces that gently grace her collarbone. (If you love this cut, you may like these blunt bob cuts.)
Subtle A-line lob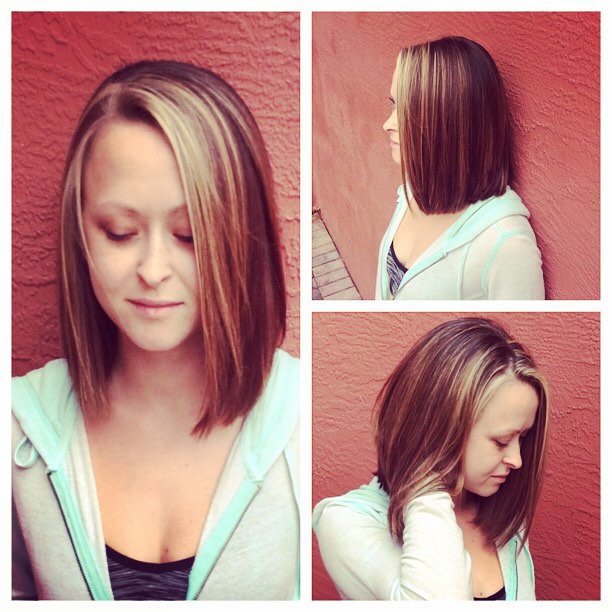 Do you still want to be able to pull your hair up into a ponytail? If so, you can if you go with an A-line bob that has really long layers in the back.
Purple A-line bob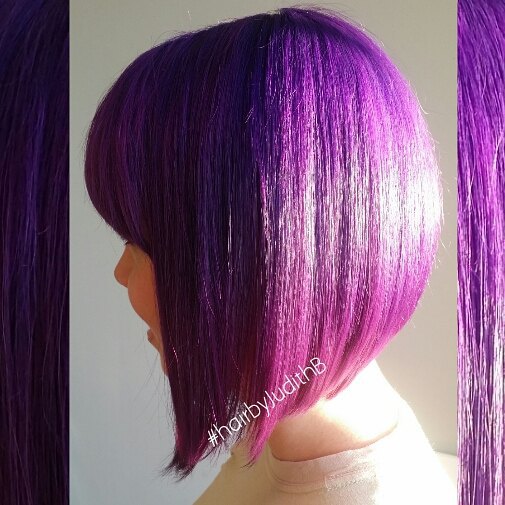 Purple is a really popular hair color right now. If you like the look, but you're not sure if you want to commit to it, you can always go with a wig. Your stylist can cut it to look just like this one.
Jet black A-line bob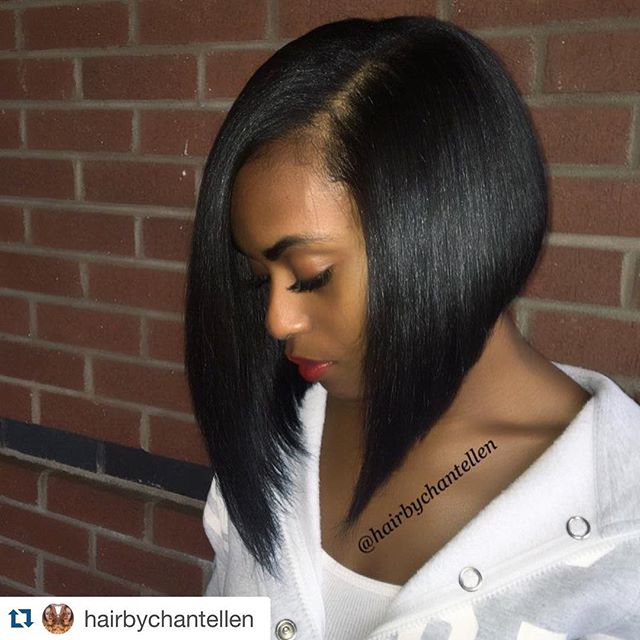 African American bob hairstyles for women: If you have a darker skin tone, words can't express how sexy you'll be with a jet black bob.
A-line lob with blue tips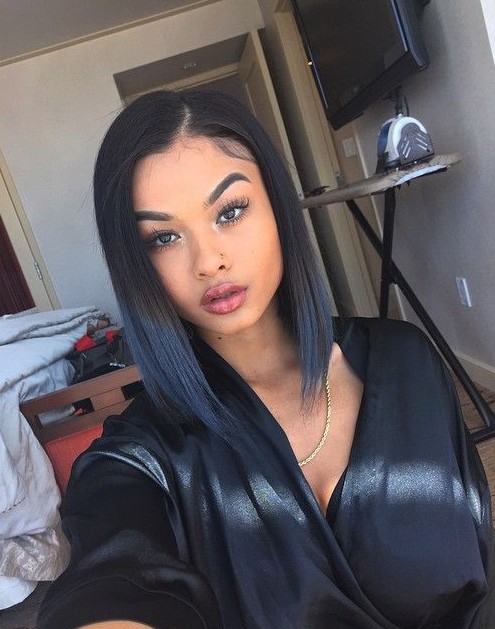 Long straight bob hairstyle for women: Here's a nice twist to how to add highlights to your hair. Rather than going with a neutral hue, try something like deep blue (or even dark green).
A-line bob with natural roots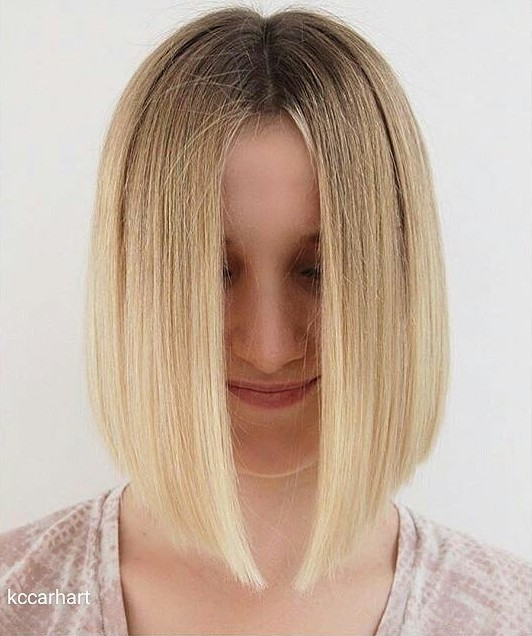 Natural roots are in. That's a good thing too because if you prefer to color your hair a light shade such as light blonde, too much processing can do a real number on it. These days, though, when someone tells you "Your roots are showing", you can simply fling your A-line hair and say "Thank you."
A-line ombre bob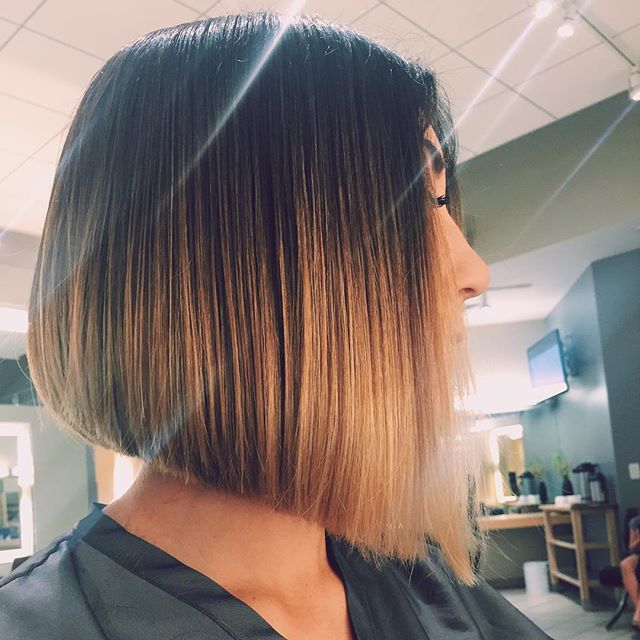 Short hairstyles for 2016: Here's how to make an ombre inverted bob work for you. It's pretty classy, if we do say so ourselves.
A-line bob with side-swept bangs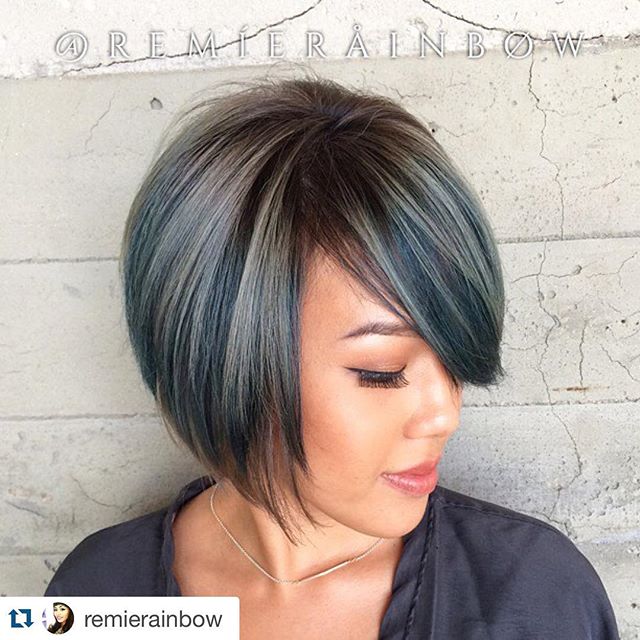 A really long bang can make an otherwise cut inverted bob a truly sexy one. As you can pretty easily see right here.
Don't love the straight bob cuts? How about the wavy/curly bob hairstyles? Check it out here and find more cool hairstyles on stylesweekly.com