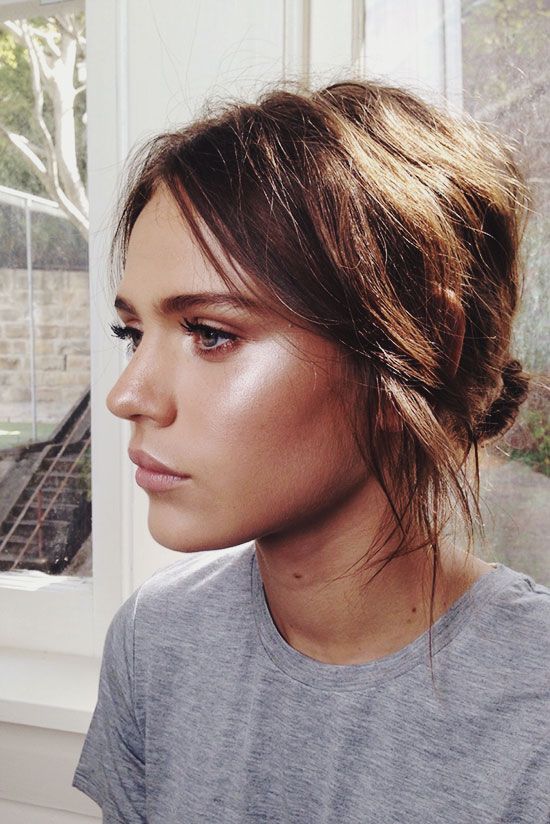 Matte makeup is great, but Dewey skin is another popular beauty trend that involves trying to achieve a glowing complexion. It can sometimes be difficult to pull off dewy skin without looking downright greasy or oily. Keep reading to learn how to get dewy skin that gives you just the right amount of natural glow every time.
1. Stay Away From Matte Everything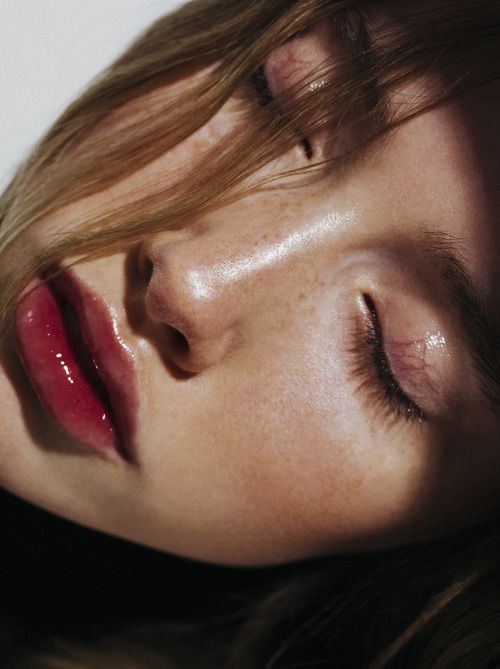 This might seem like it goes without saying, but make sure that you do not use any matte makeup products when you're trying to get a dewey look. Many skin products sneak in a matte finish without being obvious about it, so check your foundation and powders for terms like "shine-erasing" or "oil-removing" before you apply.
2. Don't Over Highlight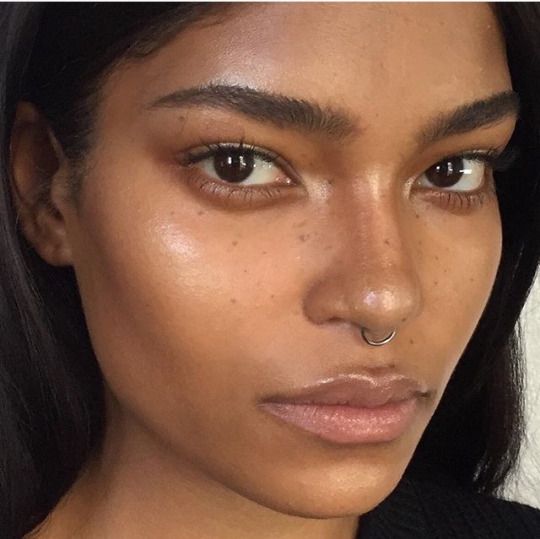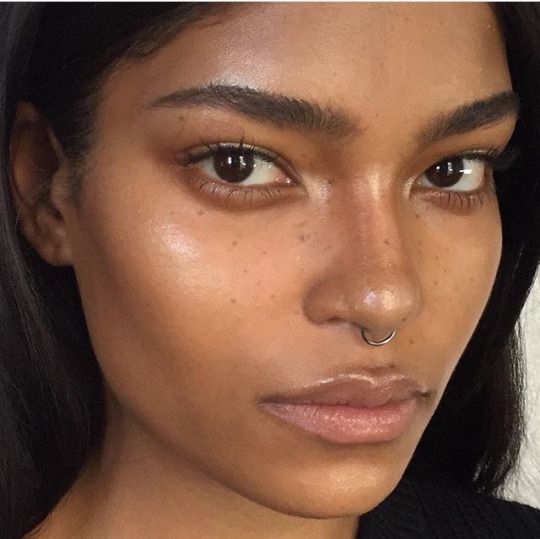 Highlighting might seem like the key to achieving beautifully dewy skin, and it can be. However, it can be easy to overdo your highlighter and end up looking oily or excessively shimmery instead.
Make sure that the highlighter you apply has a neutral finish that is not super shimmery. A great way to tone down your highlighter and reach the perfect level of naturally glowing skin is to mix a few drops of liquid highlighter into your foundation formula. Swipe the blend of products across your cheekbones and nose for a subtle and believable glow.
3. Stay Away From Sparkles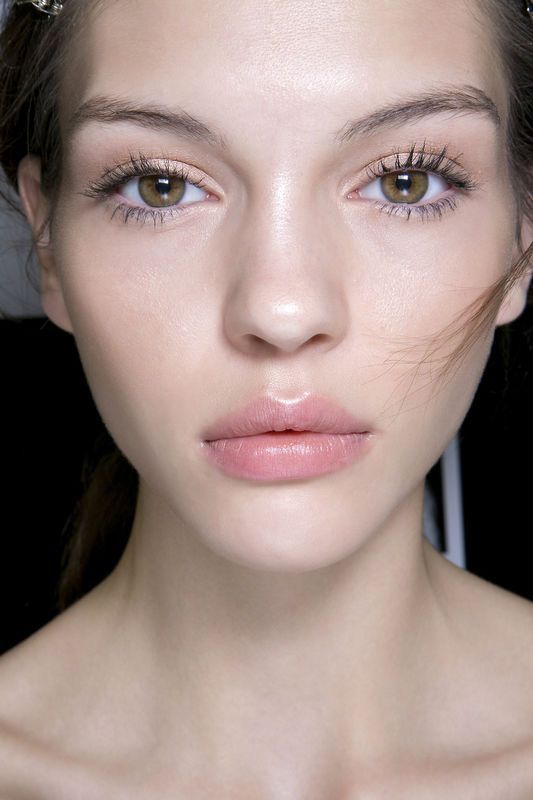 Sparkle does not equal dewey. Dewey skin is supposed to appear to glow from within and, sure, it might look like it sparkles when the sun hits it, but drenching your skin in glittery products is not going to help you achieve the dewey finish you crave.
Make sure that the highlighters, blushes, and bronzers you use have a neutral finish that does not contain any visible chunks of glitter or sparkle.
4. Try Coconut Oil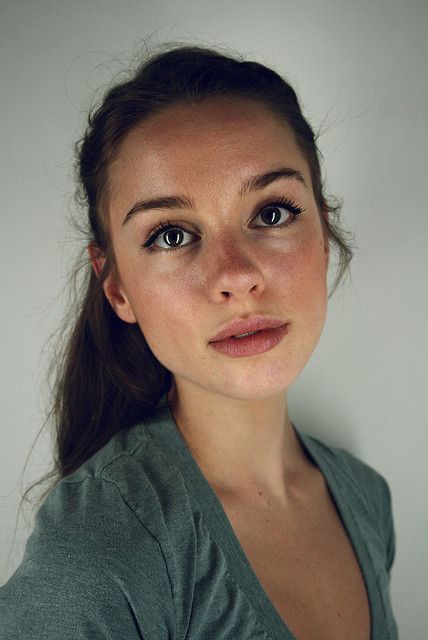 Coconut oil really does work for everything. It can even be a natural highlighter that works wonders at helping you achieve naturally dewey skin. Store your coconut oil in a cool, dark place so that it maintains its semi-solid consistency.
Then, when you're ready to apply your makeup, swipe a small amount of the coconut oil across the bridge of your nose, your cheekbones, and anywhere else where you would normally apply highlighter. Your skin will
5. Hydrate Your Skin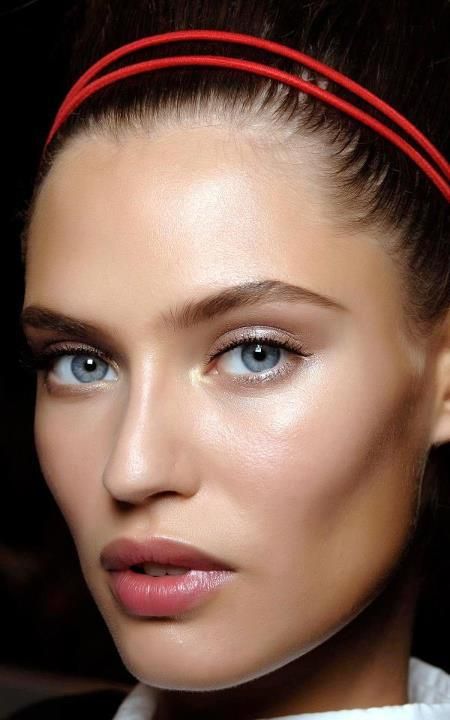 Hydration is key to achieving dewey skin. If your skin is dry, flaky, or otherwise not properly hydrated, it's never going to look sufficiently dewey no matter how much makeup you apply.
Before you try to achieve a dewey finish for your skin, make sure that you are consistently maintaining a healthy hydration routine. Drink lots of water every day, use a light moisturizer every morning, and swipe on a heavier cream at nighttime.
6. Use Blotting Paper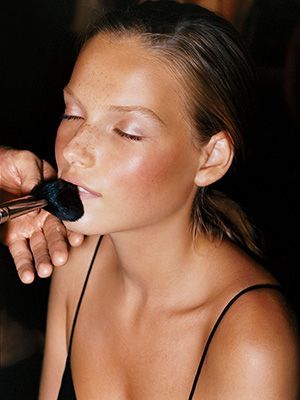 Throughout the day, your face naturally accumulates oil. This oil tends to look more obvious on days when you have applied a dewey makeup look.
In order to prevent your face from getting excessively shiny throughout the day, bring blotting papers with you to work or wherever else you go. If you notice your skin developing an over-oiled finish, gently dab one of the papers across your T-zone as damage control.
7. Don't Forget About Your Lips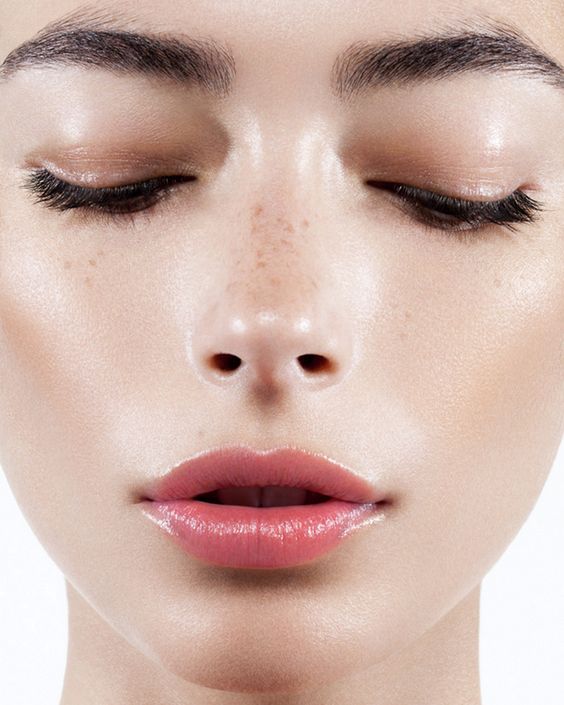 Your lips are just as important as your skin when it comes to a dewey makeup look. Stay away from lipstick and opt for a clear lip balm or a subtle pink lip gloss instead.
Achieving perfectly dewey skin without looking glittery or shiny can be a definite challenge. However, it presents a hurdle you can definitely leap. Just use the tips in this post on how to get dewey skin in order to learn how to reach that coveted lit-from-within glow without breaking a sweat. Bookmark our site stylesweekly.com to find more beauty tips.