While some people prefer to call this color "sea foam green", we actually prefer to go with mint green instead. That's because there's something about it that looks so crisp and refreshing—just like a mint.
It's one of the hottest colors going this season. So if you're someone who prides herself on being uber fashionable, whether it's clothes, nail polish or even eyeshadow, get in on the mint. You'll not only look fashionable but really beautiful too.
1. Mint green blouse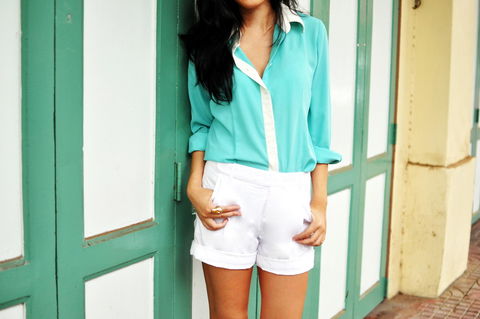 This is a great-l00king blouse. You can wear shorts with it in the summer or skinny jeans with in in the winter.
2. Mint green maxi skirt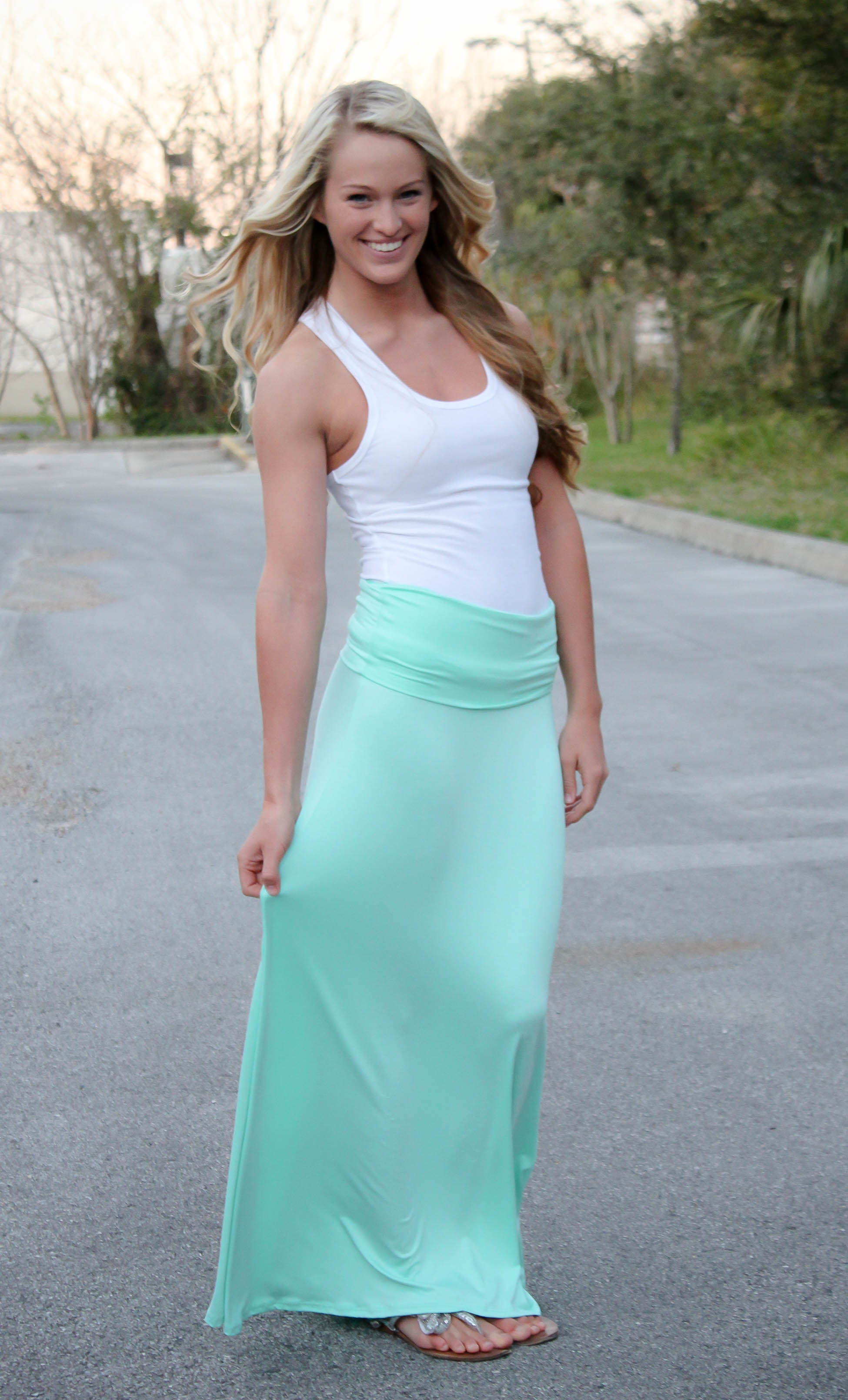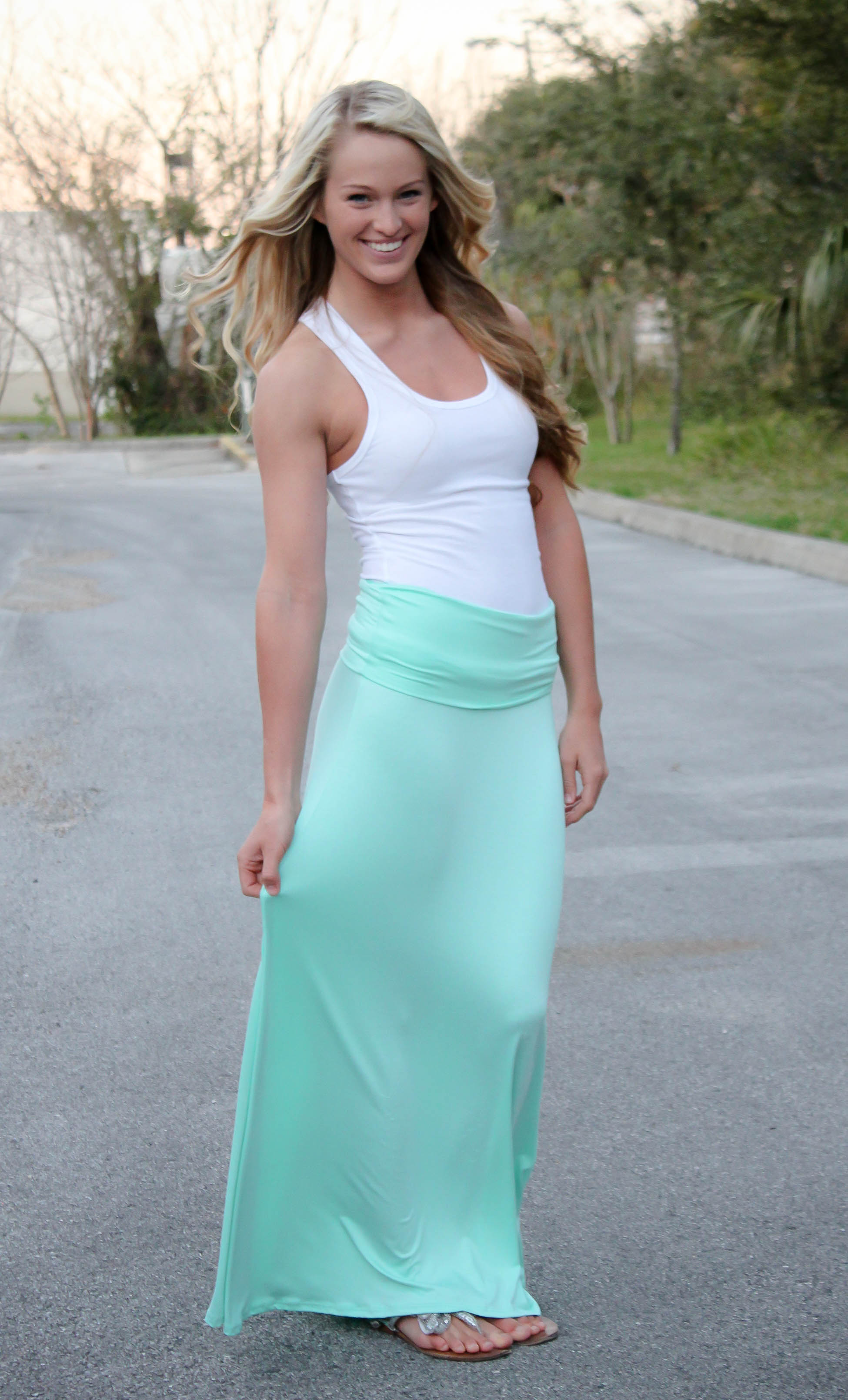 Who wouldn't look like they are ready to take a walk along the beach in a mint green maxi skirt like this one?
3. Mint green manicure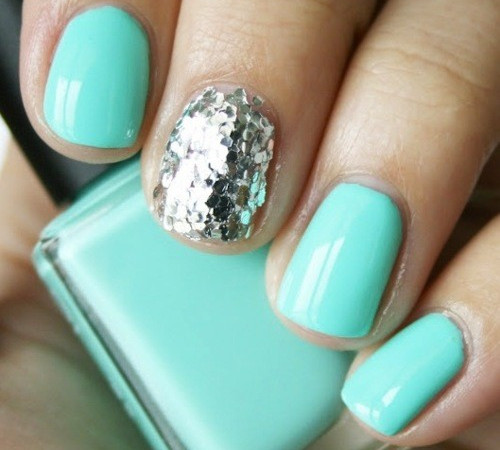 Your toes are going to look so good in your thong or gladiator sandals if they are painted in a this mint green color!
4. Mint green sweater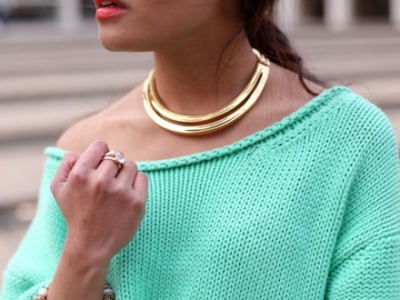 This isn't typically the kind of color that you would see in a sweater. Frankly, that's what we like so much about it. It's a "stand out" for sure.
5. Mint green lace shorts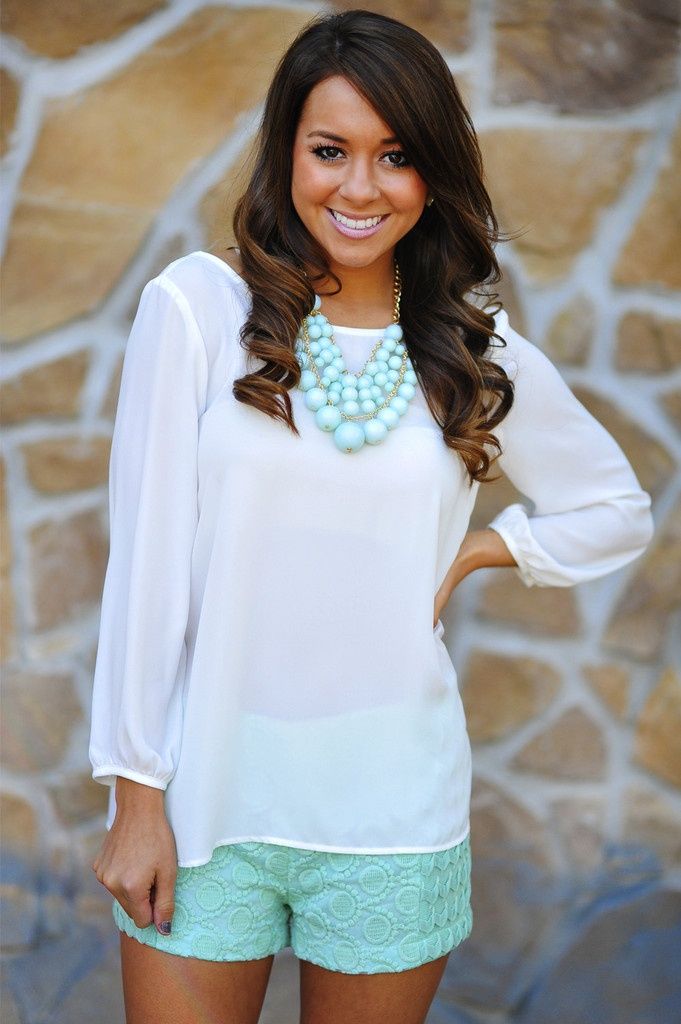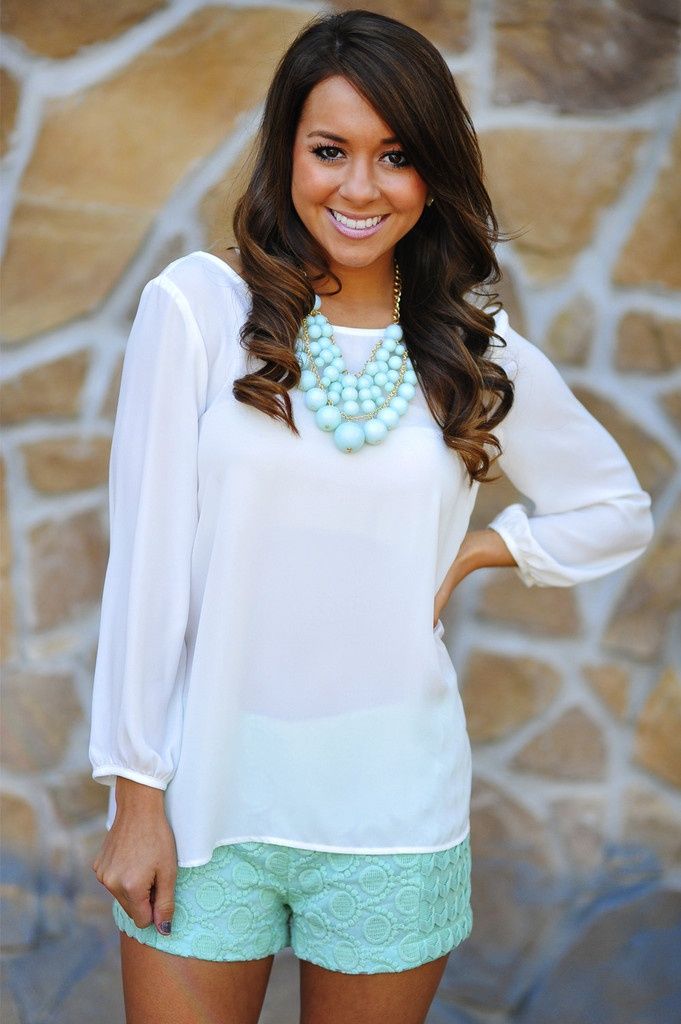 These are a perfect pair of summer shorts. She really made it pop with a statement necklace in the same mint green color.
6. Mint green skinny jeans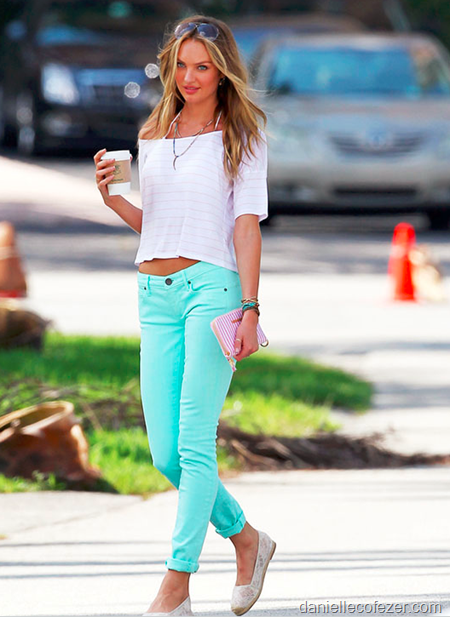 Every woman who loves skinny jeans should look for a pair of mint green ones. They'll bring a smile to her face and to the people she walks past. Mint green naturally does that to a person.
7. Mint green lace up platforms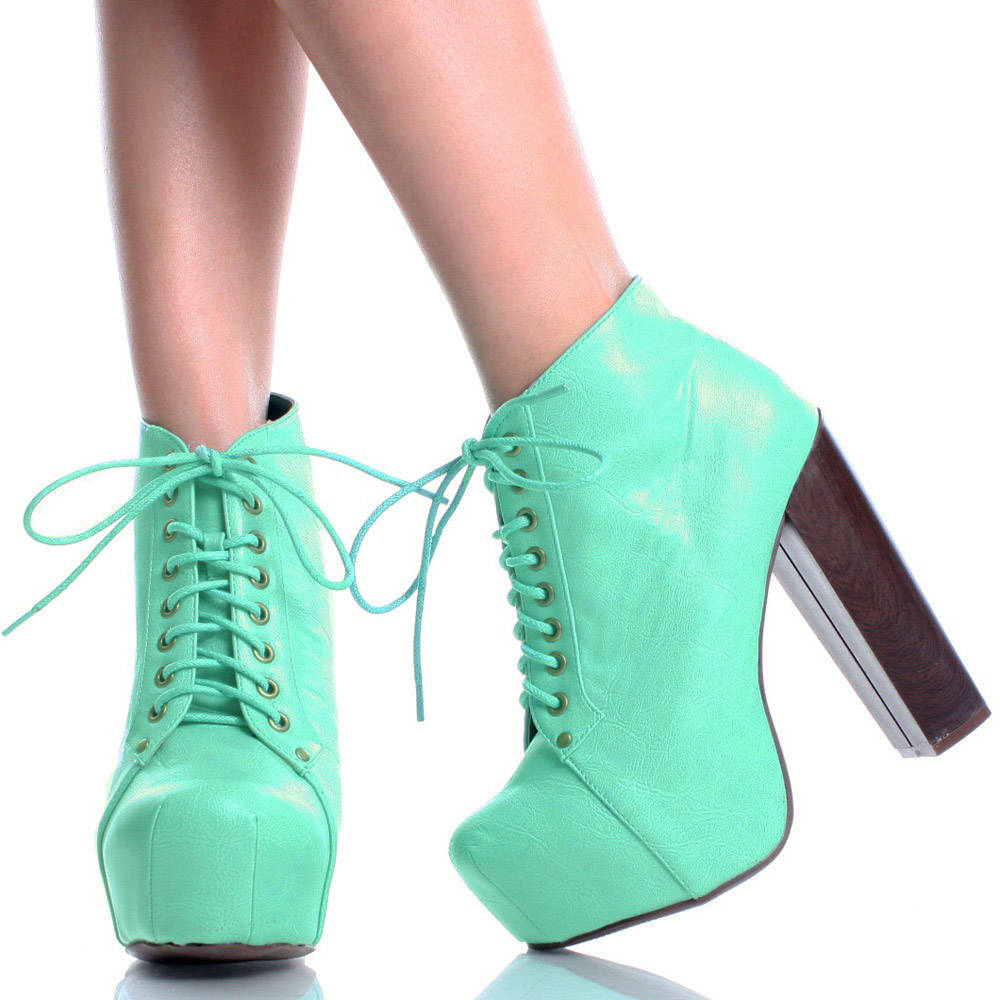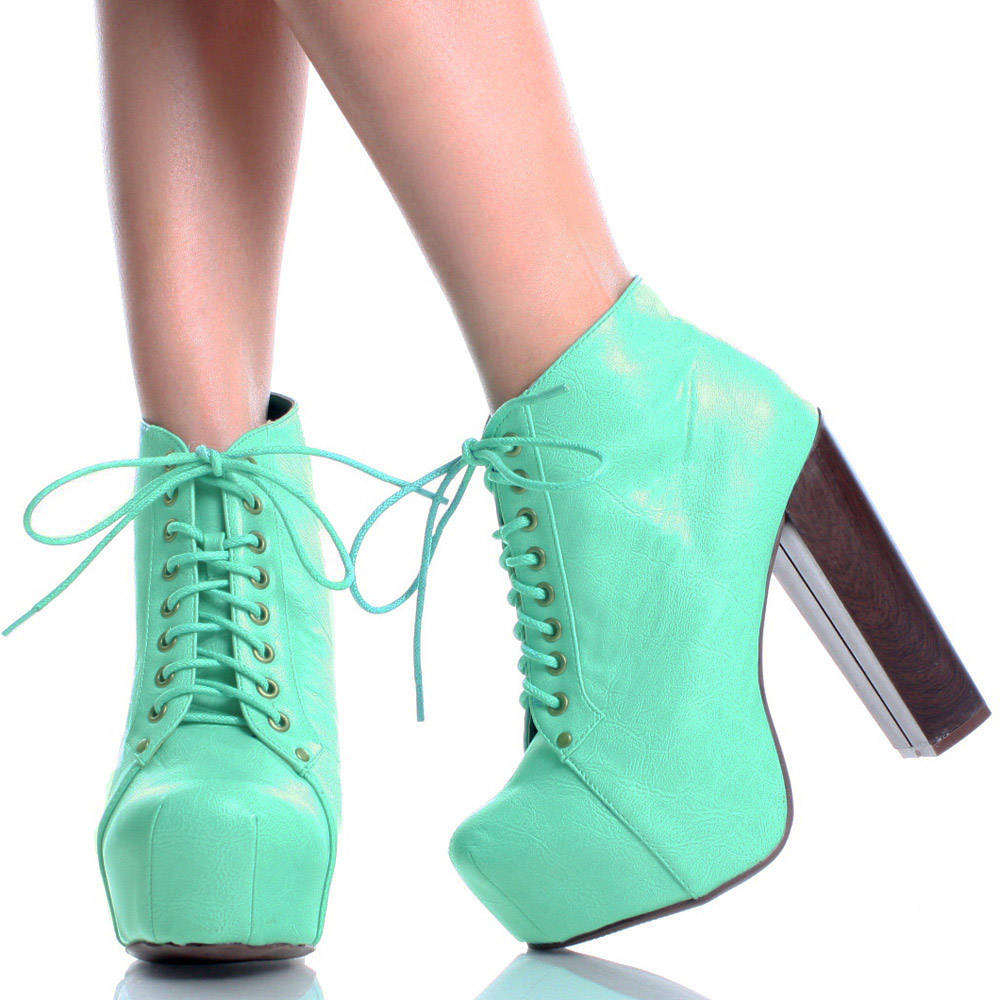 Yes, there are even mint green shoes. Platforms are popular right now so our recommendation is to look for the kind in a style similar to these.
8. Mint green watch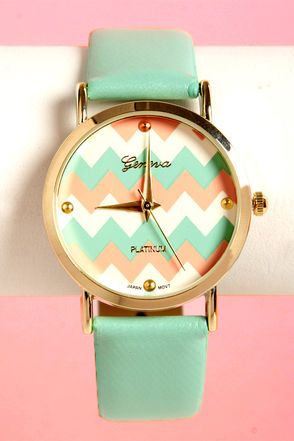 A way to "ease into" mint green is with a watch. Just know that the more people who comment on it, the more you're going to want to add even more mint green into your wardrobe.
9. Mint green eyeshadow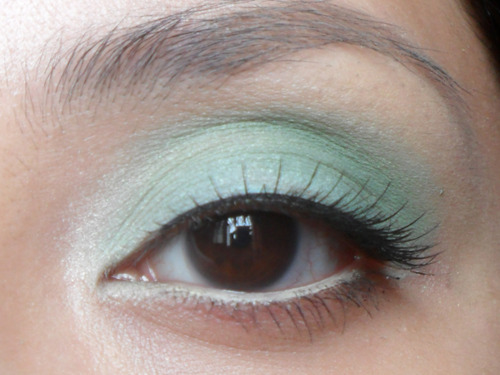 This is a really nice color for summer. And you know what? No matter what your skin tone may be, you're going to look so amazing in it.
10. Mint green polka dot dress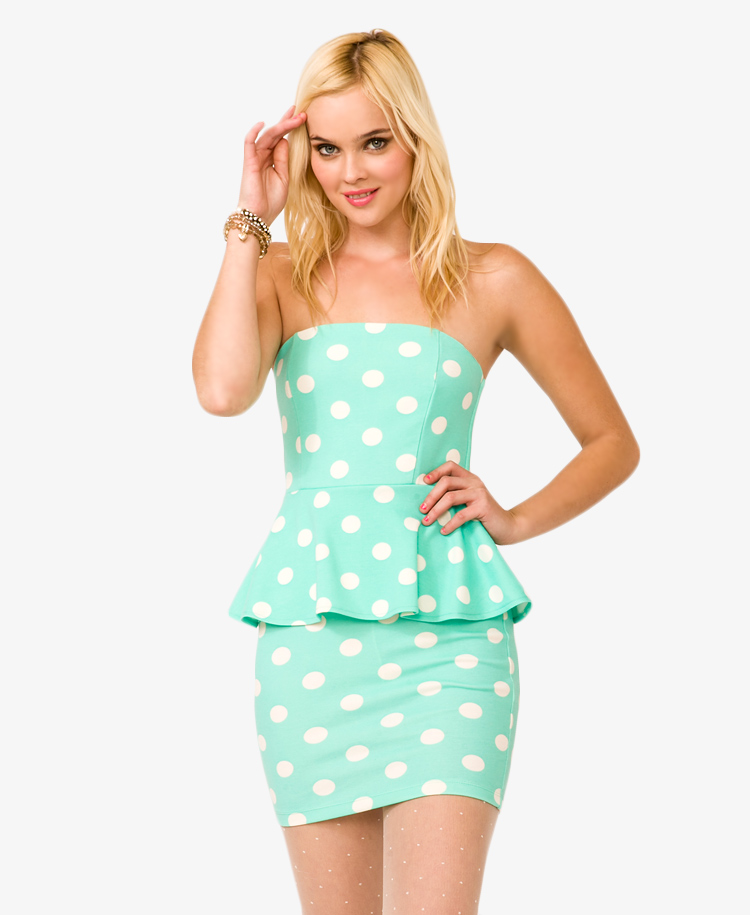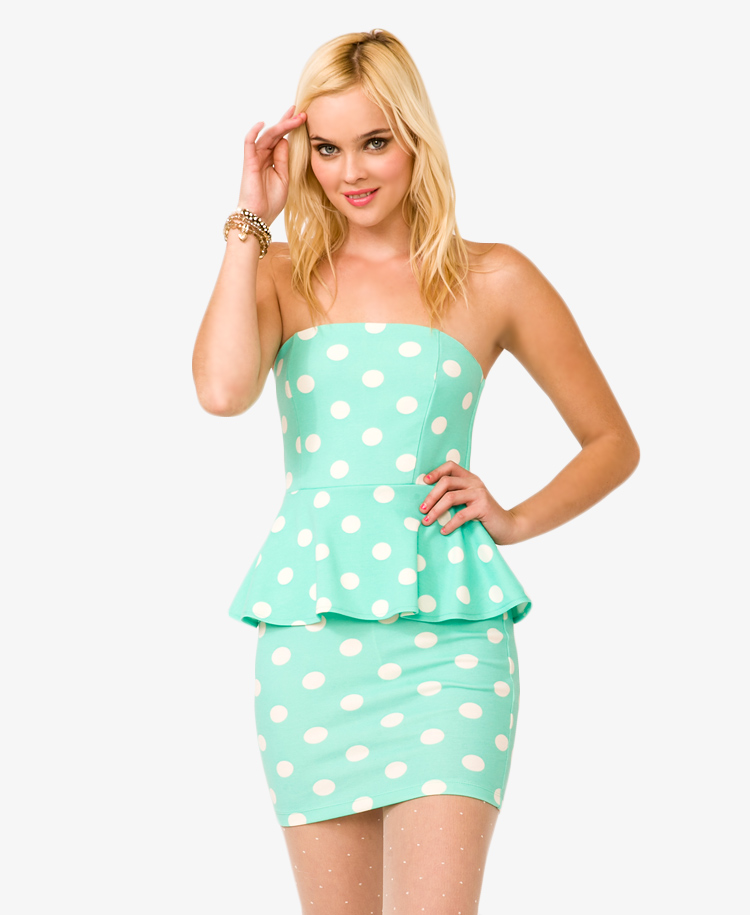 Mint green polka dots would seem a bit "young" in general. But if you find a dress like this strapless one, you'll look the perfect combination of sexy and cute. (We didn't come up with that. It's from the movie Crazy, Stupid, Love.)
11. Mint green fringe purse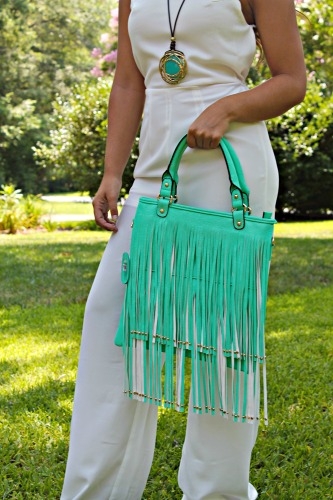 That purse looks so good against all of that white. But in our opinion, it would look great with just about anything!
12. Mint green gladiator sandals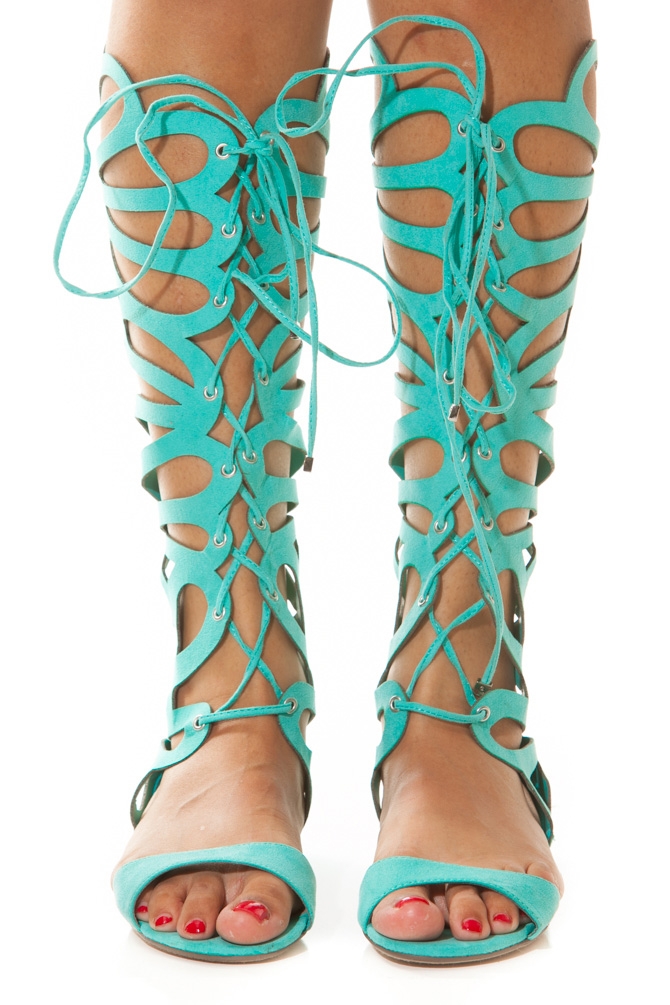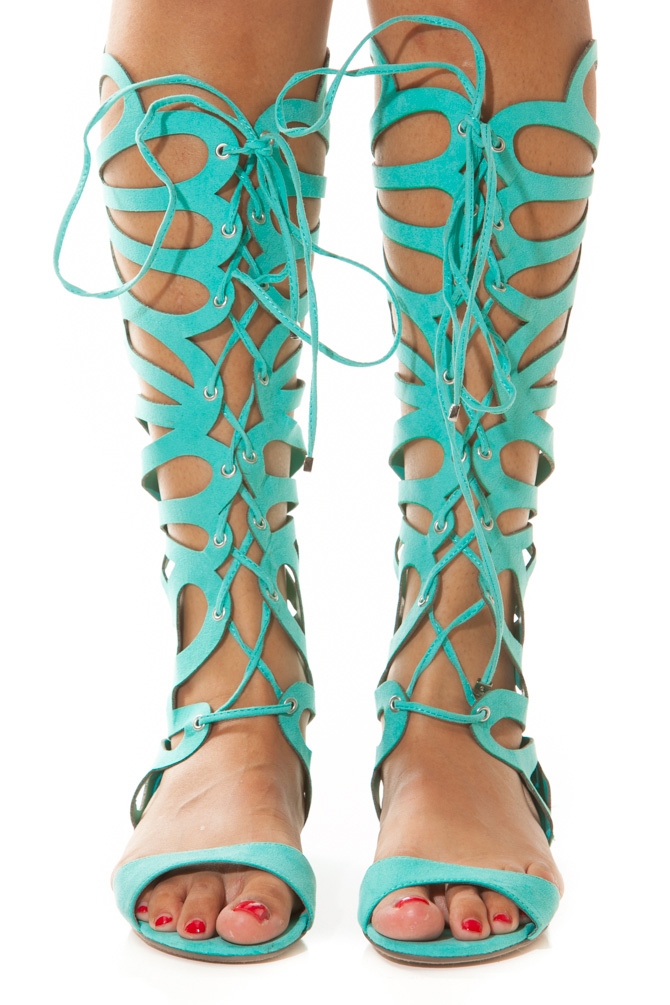 Although a lot of gladiator sandals usually come in a neutral shade, if you can find a pair of mint green ones, don't hesitate to buy them. All of your friends will wish they had a pair. Plus, it's one thing that you'll never have to worry about walking into a room and wondering if someone else has a pair of them on.
13. Mint green cardigan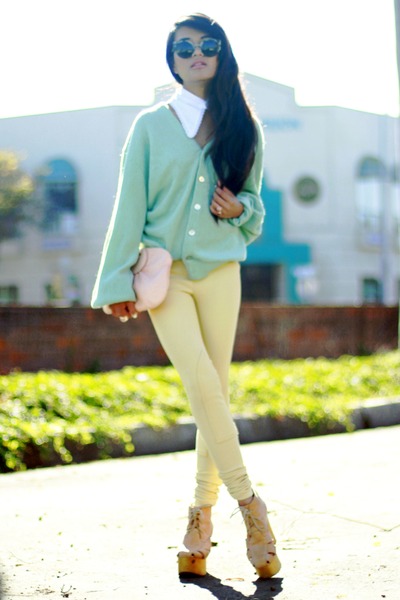 Everyone needs a cardigan for fall. We really love how she's making her mint green one work against white and really pale yellow.
14. Mint green tulle skirt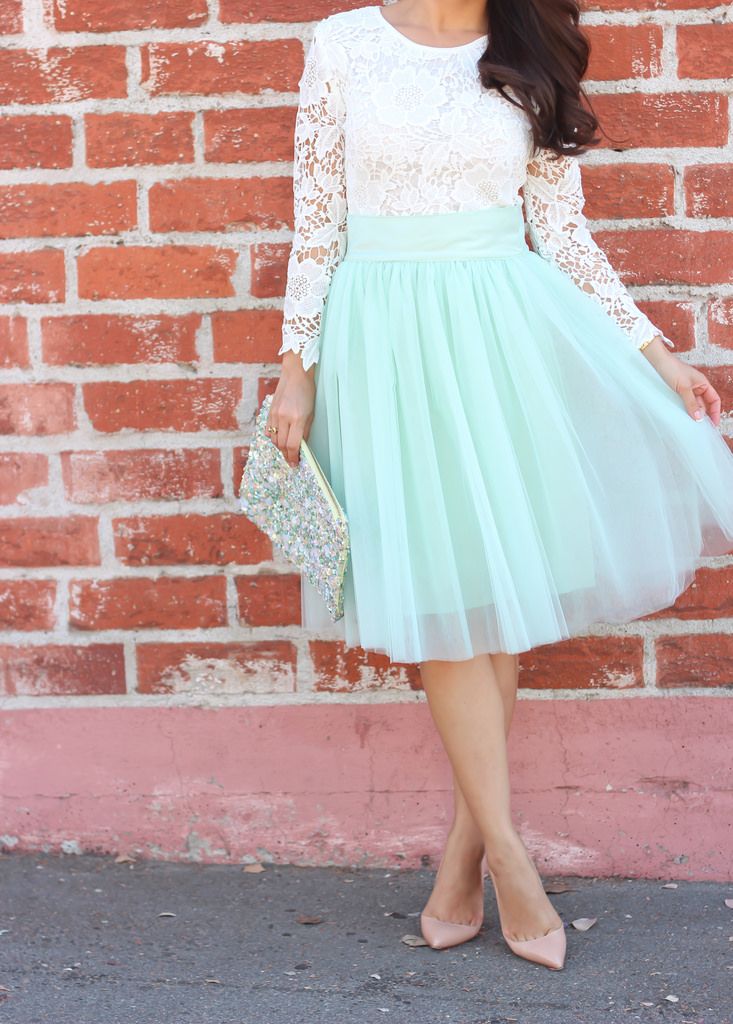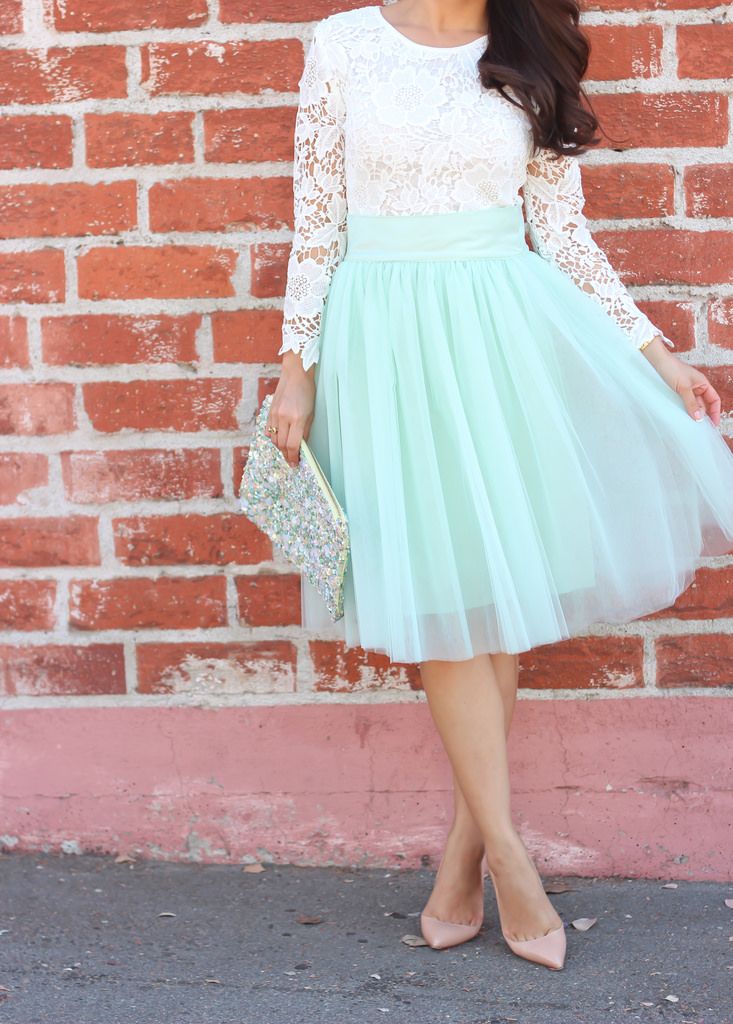 This is a wonderful wedding look. You'll be so delightful and adorable in a mint green tulle skirt.
15. Mint green winter jacket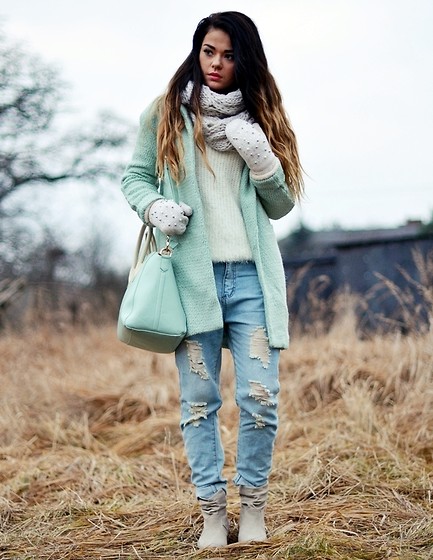 Just because the winter weather might seem a bit on the dreary side, that doesn't mean you have to dress like it. A mint green coat will make everything around you a bit brighter.
16. Mint green lace mini dress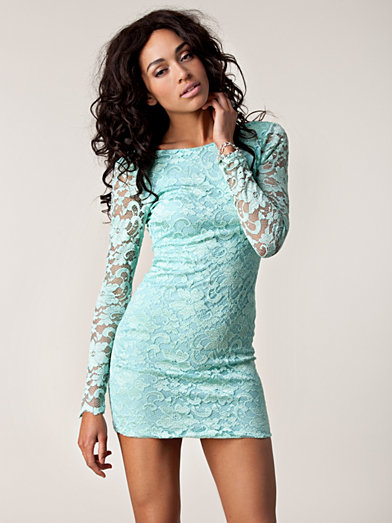 Got a hot date? If your goal is to leave a really cool impression, you'll hit the mark in a lace mini dress in a mint green color.
17. Mint green off shoulder crop top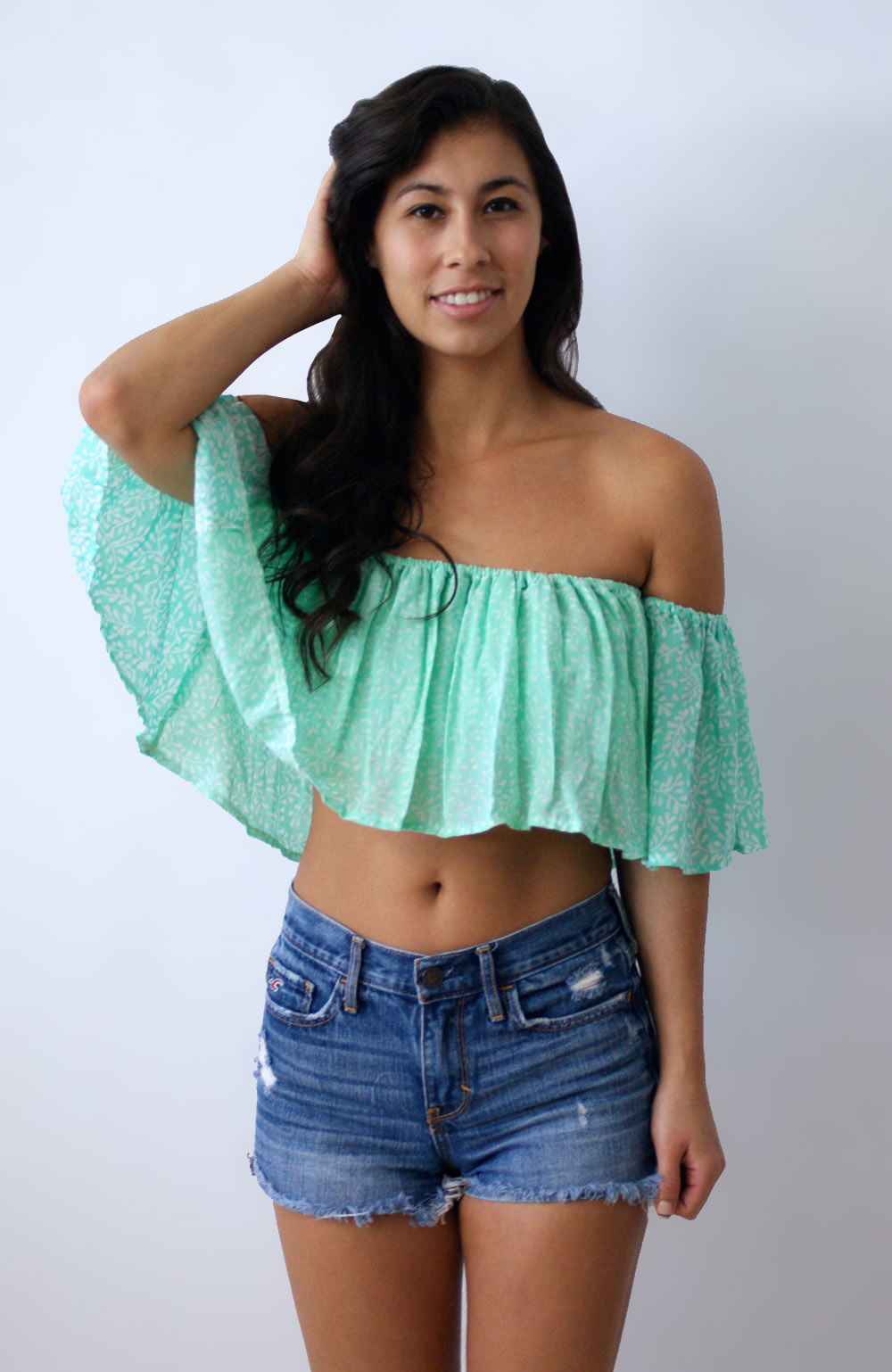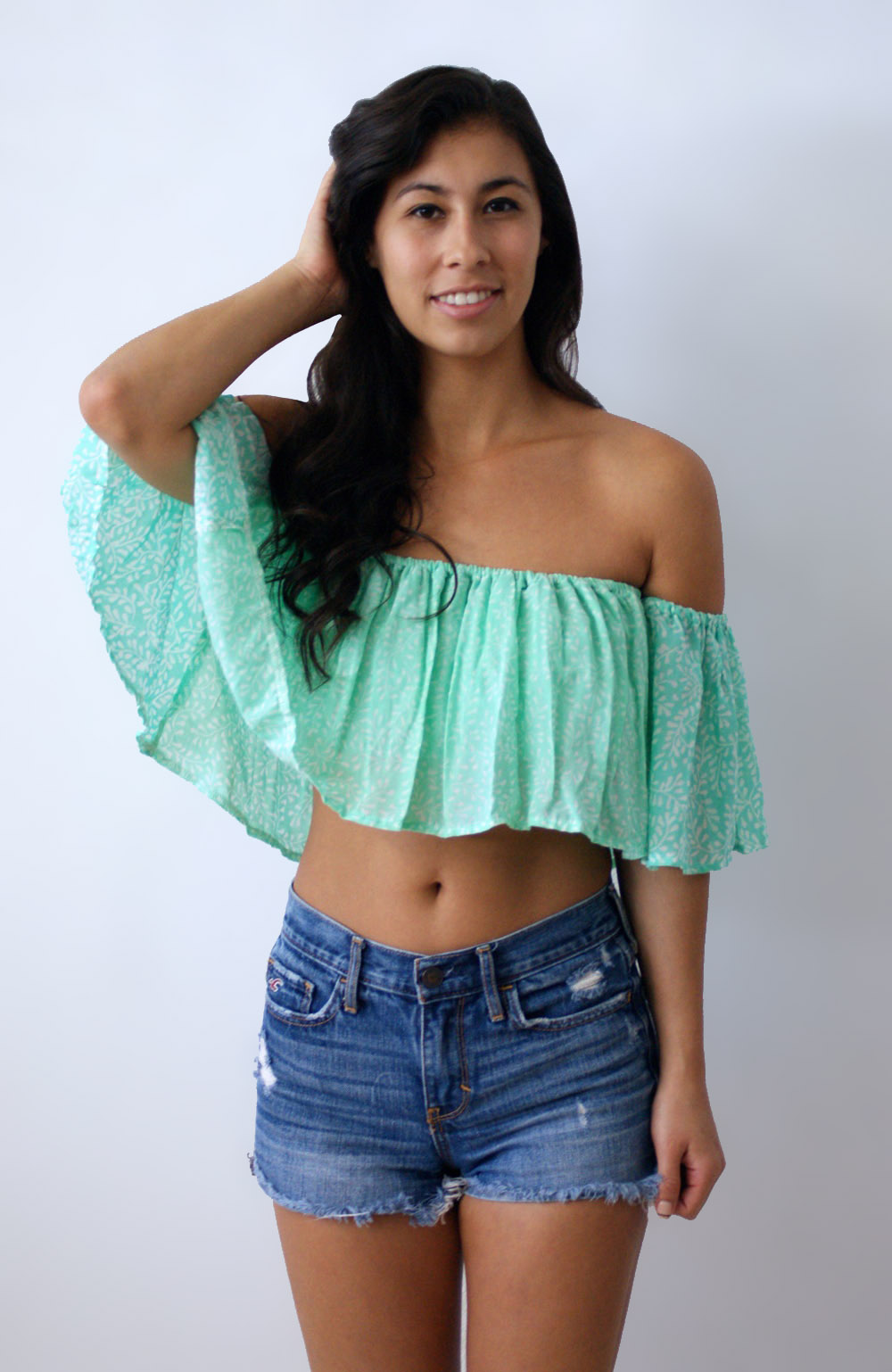 On the days when you want to do nothing but sit on your back porch with a book and drink a fruity cocktail, put on your mint green crop top. Then go out for pizza with some friends afterwards so everyone can see how cute you are!
18. Mint green headband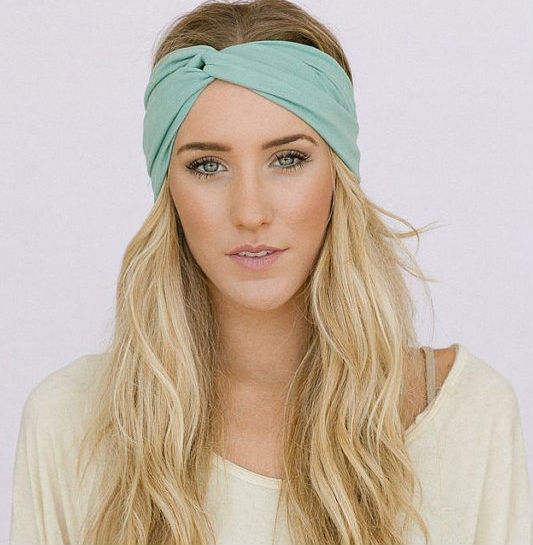 Headbands (and head wraps) are really popular head accessories right now. Might as well cop a few that have some mint green in them.
19. Mint green statement necklace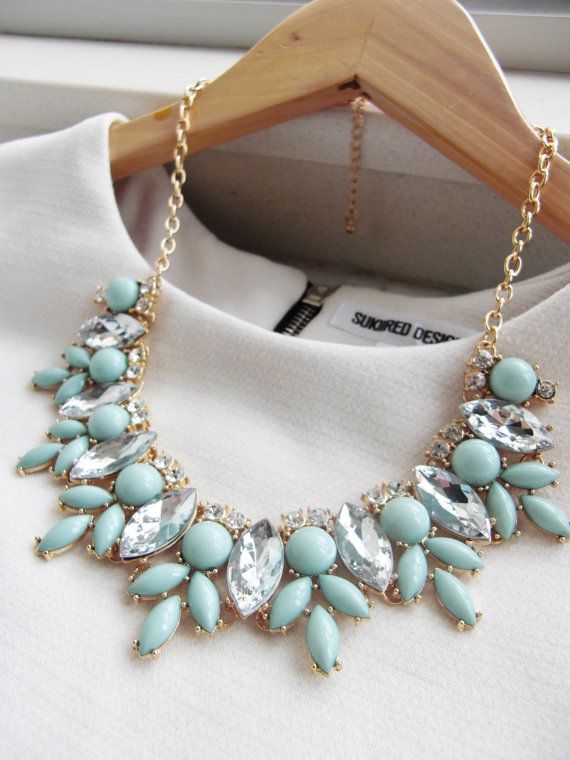 You've already seen how nicely a mint green statement necklace goes with shorts. It actually goes pretty well with most light or neutral colors. Plus, you'll be a knockout if you wear it with denim.
20. Mint green scarf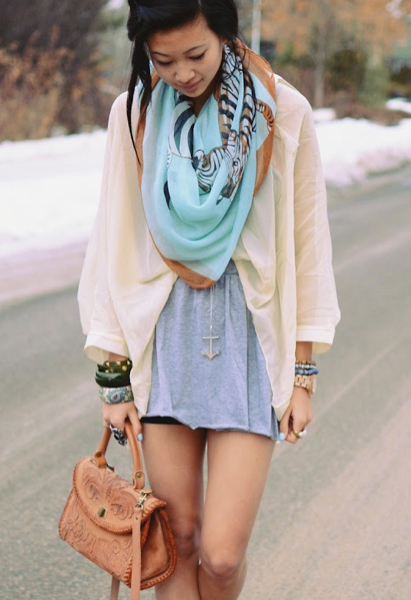 As you're adding to your scarf collection (because every woman should have more than two or three scarves), make sure that you get a mint green one. It's the right color for every season.
21. Mint green skater skirt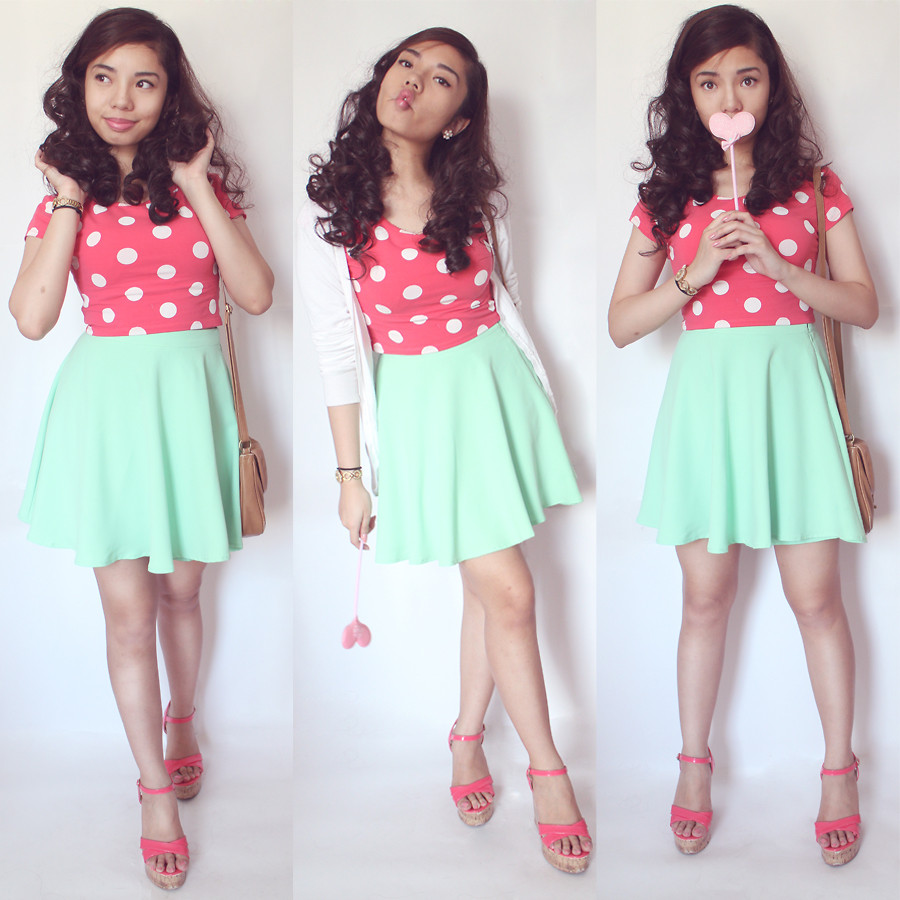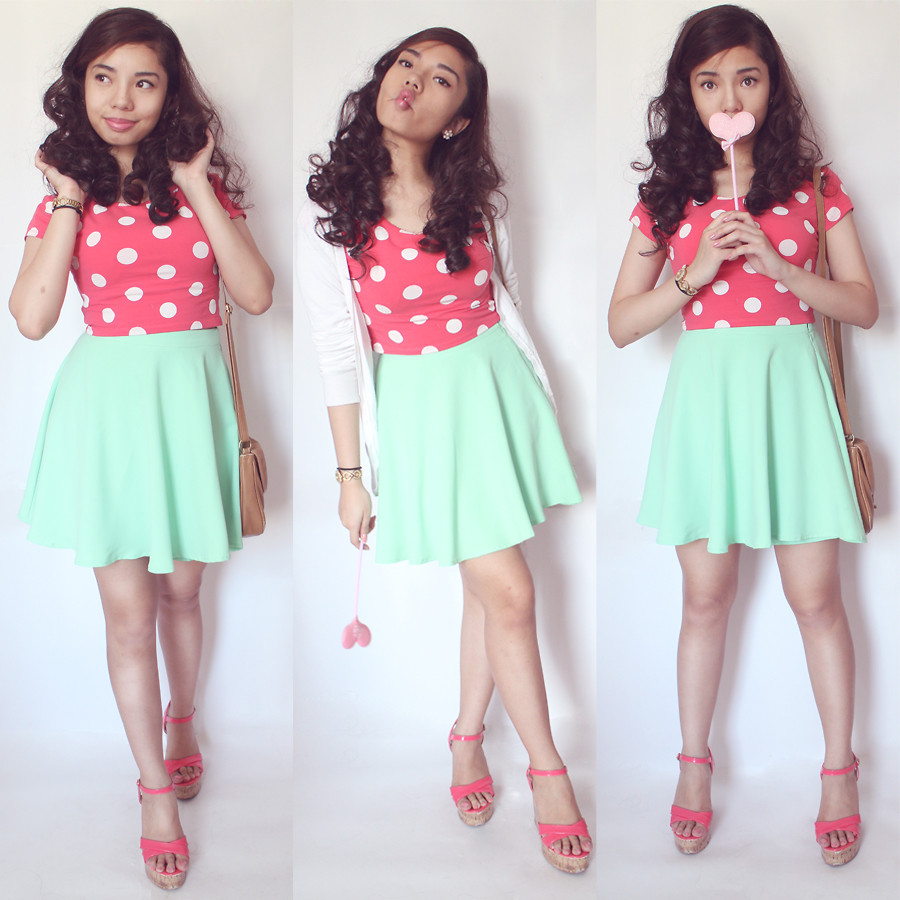 Yeah, we're feelin' the mint green skater skirt. What we're feeling even more is how she made it work with red and white polka dots. It reminds us to be daring. Even with a color like mint green!
22. Mint green flats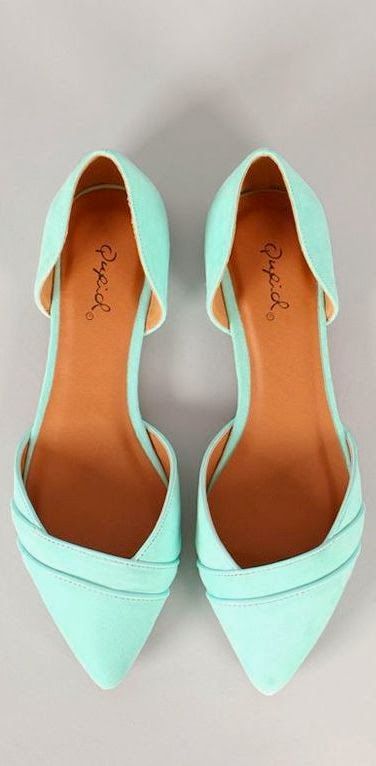 Need a new pair of flats? You can't go wrong with a pair (and color) like these.
23. Mint green maxi dress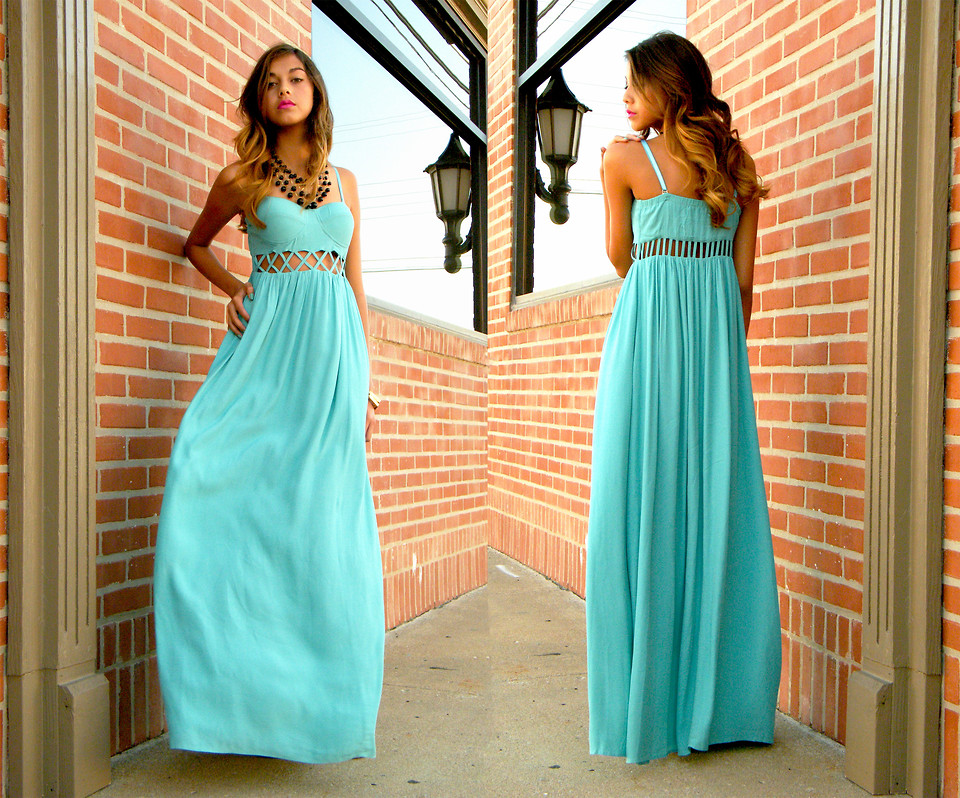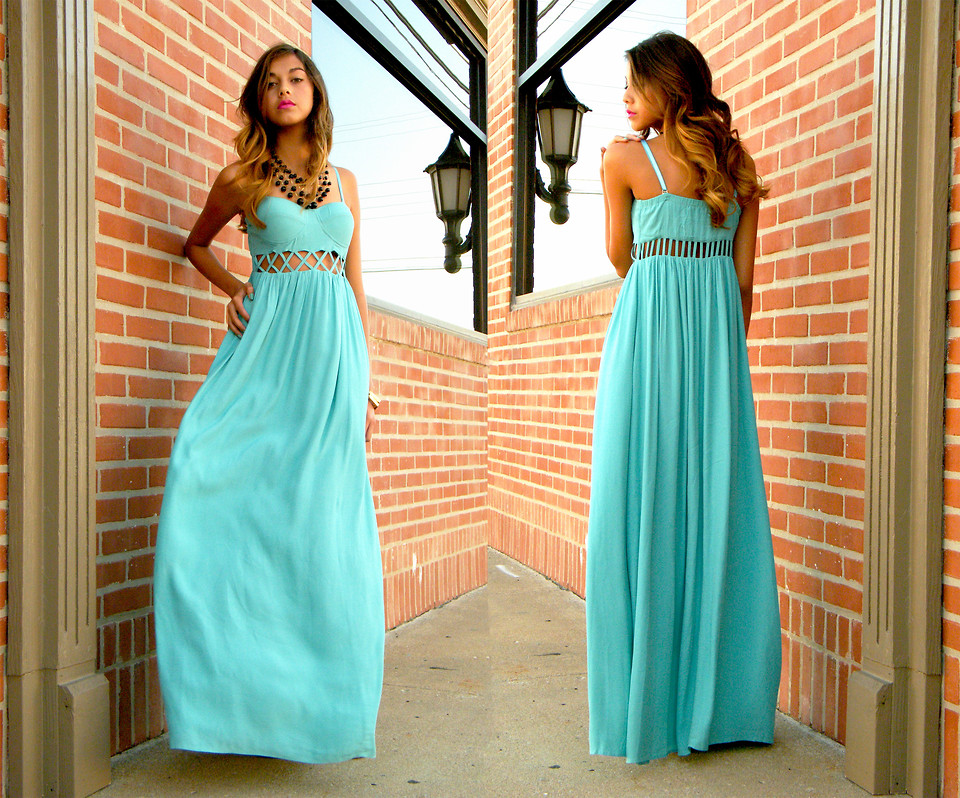 When it comes to something like a mint green maxi dress, you have to be selective when wearing it. That's because people are definitely going to remember you—and it—each and every time that you put it on.
24. Mint green bikini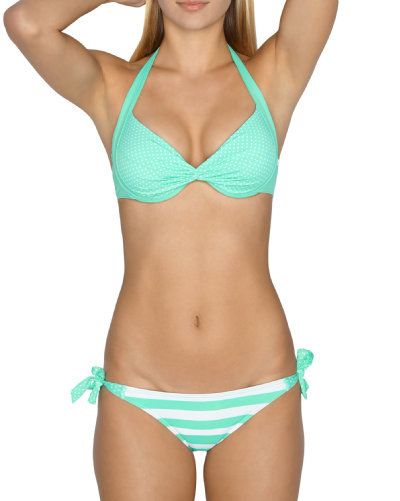 Unfortunately, a lot of women think that when it comes to swimwear, it's best to go with a neutral color. Nah. Throw caution to the wind and try something brighter and funner like mint green!
25. Mint green sheer kimono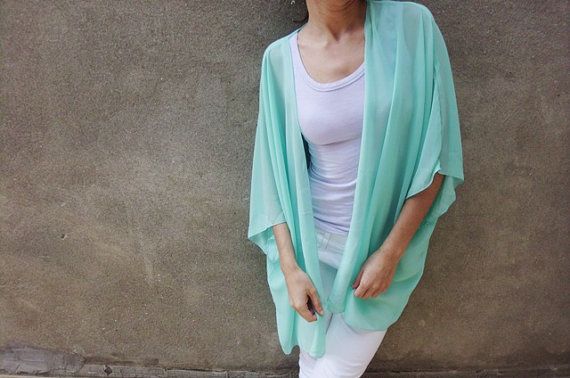 With the Boho look comes kimono jackets. You're going to look both Bohemian and also really modern if you decide to go with a sheer kimono jacket in this color.
26. Mint green lingerie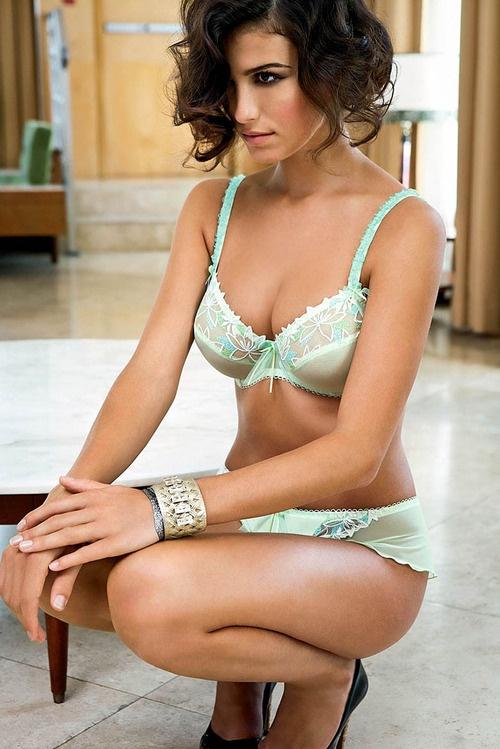 Your man is never going to get enough of you in a piece of lingerie like this. And why should he? Even you have to admit that you look pretty darn good in this lil' mint green number!