Do you have naturally curly hair? If so, then probably not one week goes by that someone is either complimenting you or telling you that they secretly envy your tresses. And while you want to be gracious in receiving their affirmations, if you were to be totally honest, there's also a part of you that's thinking "If you only knew what I had to go through to tame this beast!"
If pulling your curly locks back into a ponytail is pretty much the only resort that you rely on, here are some looks that are relatively easy to do and will earn you even more envious stares.
1. Side updo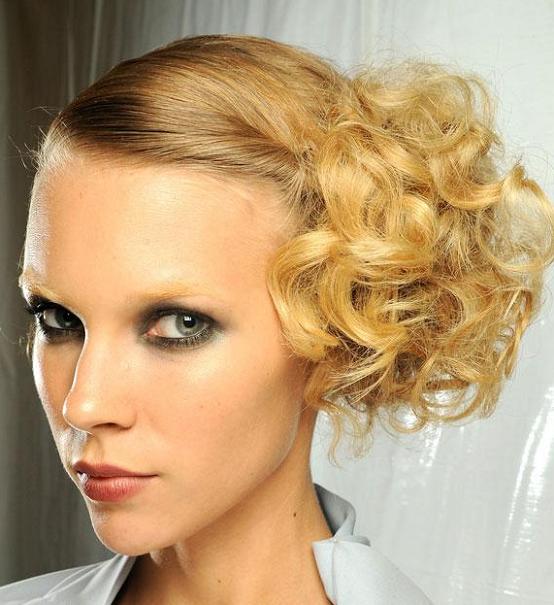 Typically, it's on those hot and humid days when you want to put your hair up. That way, you can keep the frizzes in check. One way to do that is by brushing your curls over to one side and then putting them into side updo. Like this.
2. Side cornrows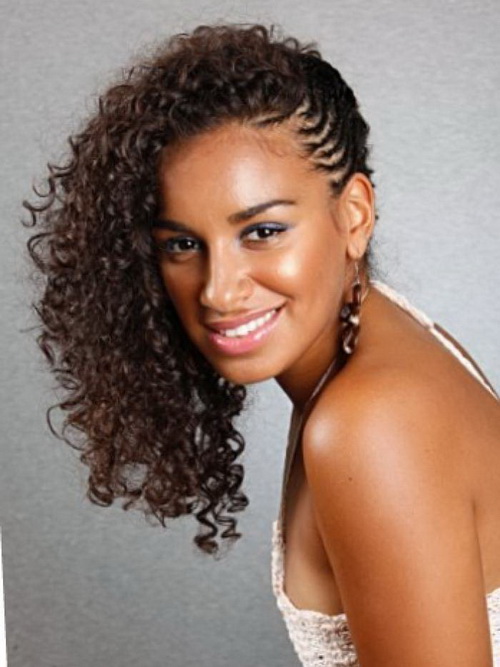 If you have really long naturally curly hair and you've always wondered what it would be like to wear a Mohawk, you can create a "temporary one" by cornrowing one or both sides of your head.
3. Pigtails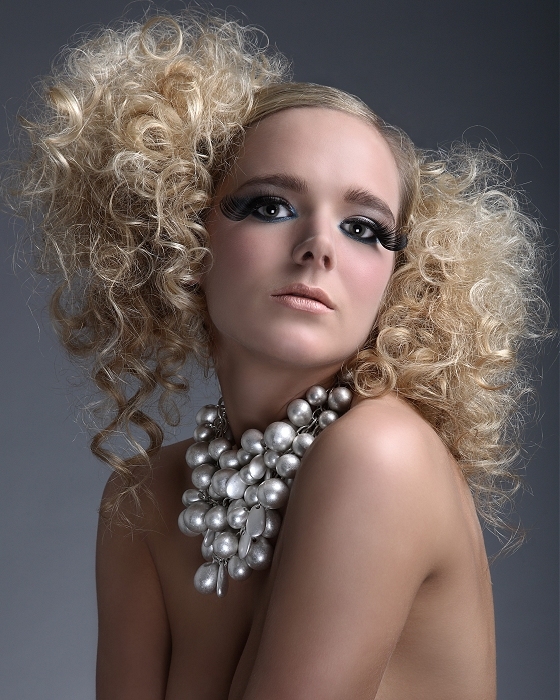 Who said that pigtails are only for little girls. They are just as cute on big girls too!
4. Twisted half updo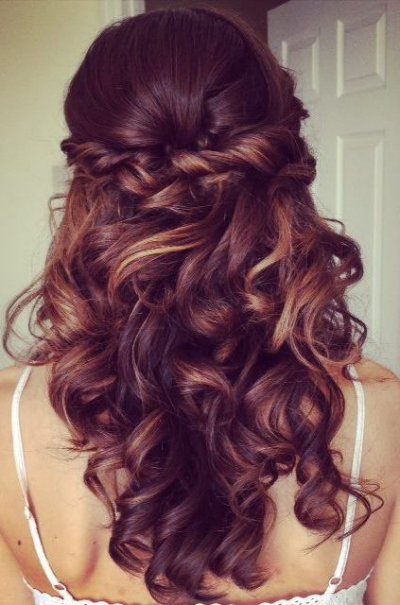 This is a simply elegant style. All you have to do is take a portion of the front of your hair, twist it towards the back, secure it with a couple of pins and let the remaining part of your hair cascade over your shoulders.
5. Short cut with cherry red color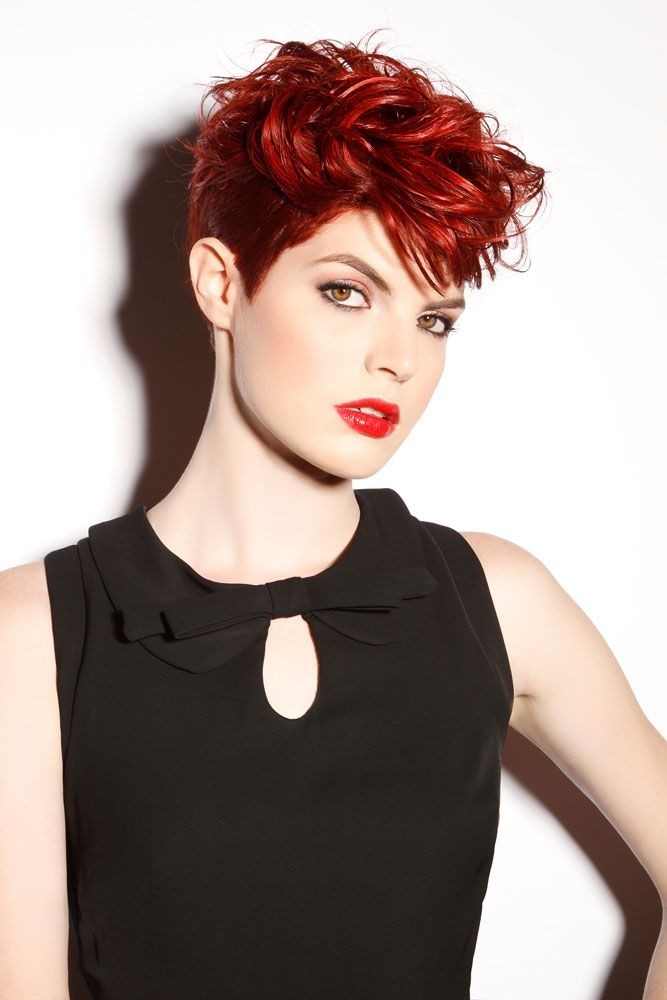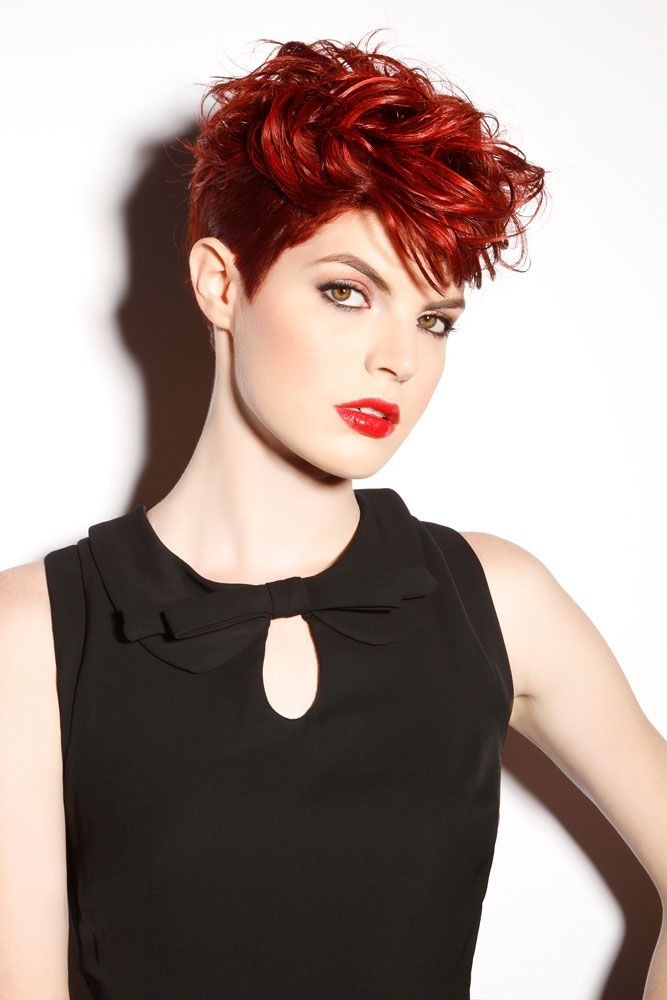 Whether you want to go short or you already have a short hairstyle and you want to try something new, red is a trending color right now. And the redder, the better.
6. Slightly teased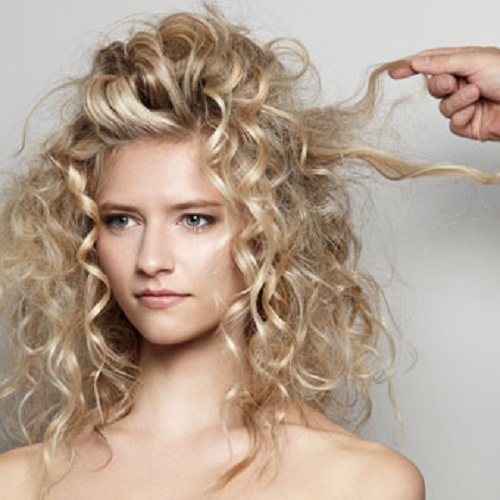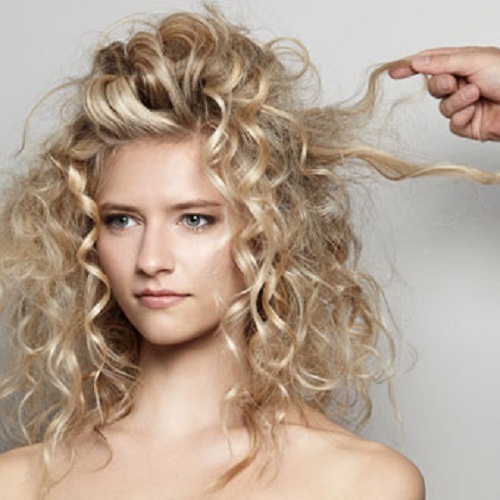 Being that the 70s era of fashion is popular, so is hair that has a lot of volume. So, now is not the time to try and tame your hair. If anything, slightly tease it a bit.
7. Tapered on the sides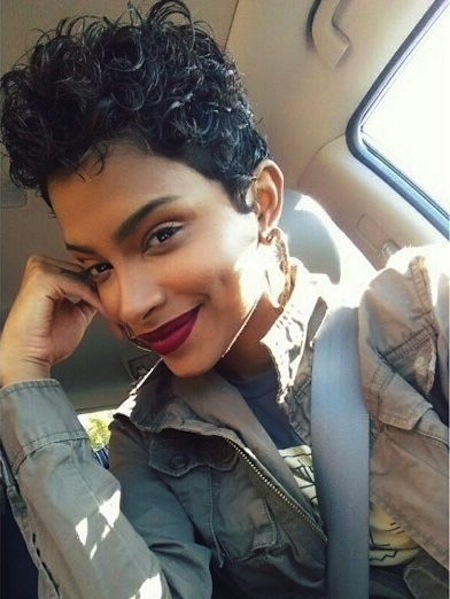 We really don't know what's cuter. The woman in the picture or her haircut. But if you have naturally curly hair and you decide to taper it on the sides, you can look just as adorable. All you'll need is a bit of hair gel and you're ready to head on out.
8. Low side part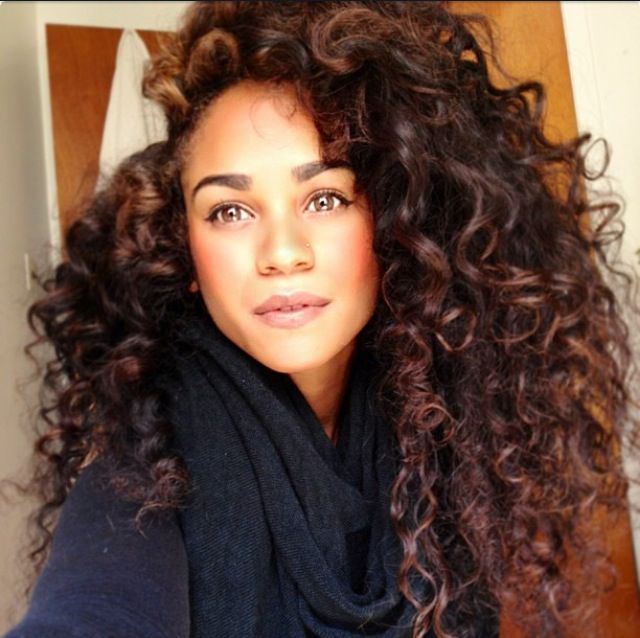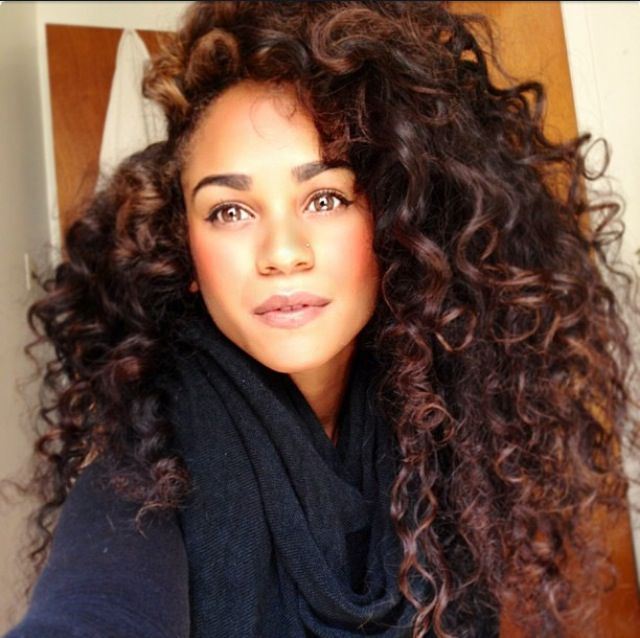 It's amazing what a part can do. This low side one makes a free-flowing curly style look fresh and modern.
9. Long with long bangs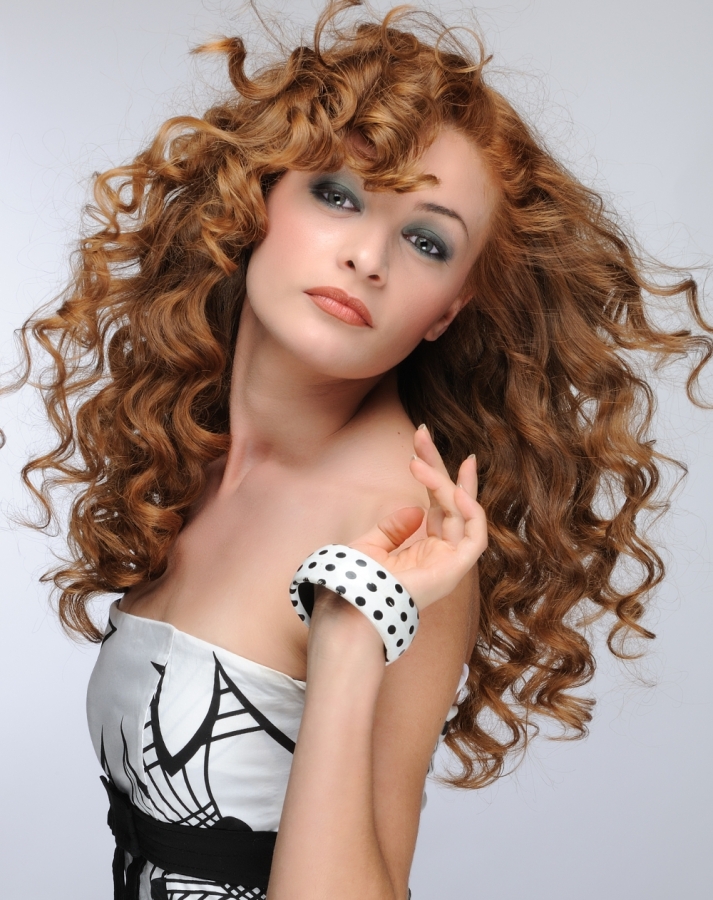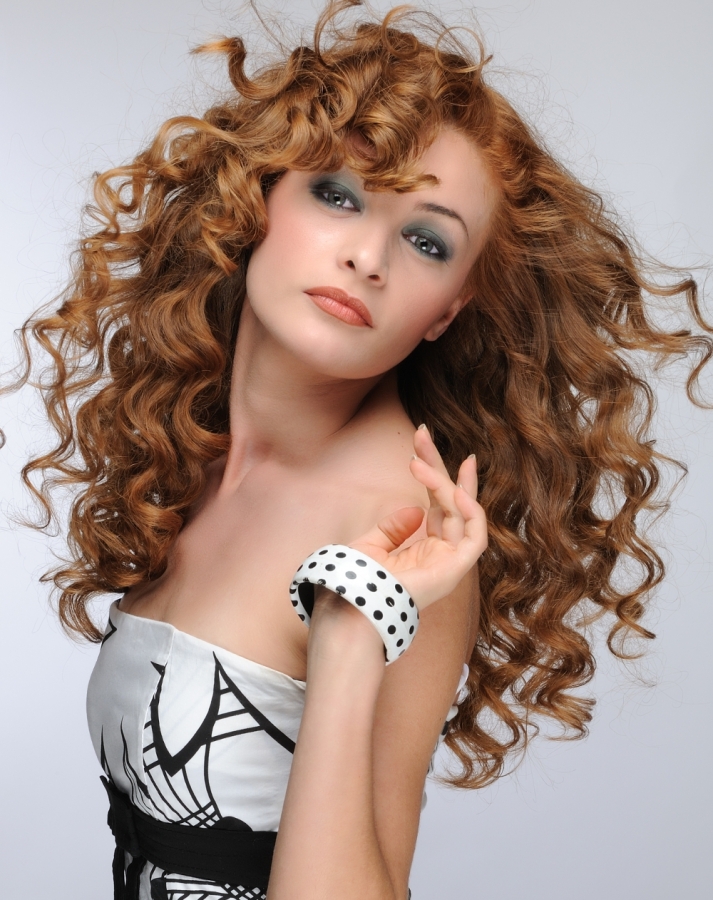 Bangs are back in style. All kinds of lengths too. Including these long curly ones.
10. Platinum blonde short cut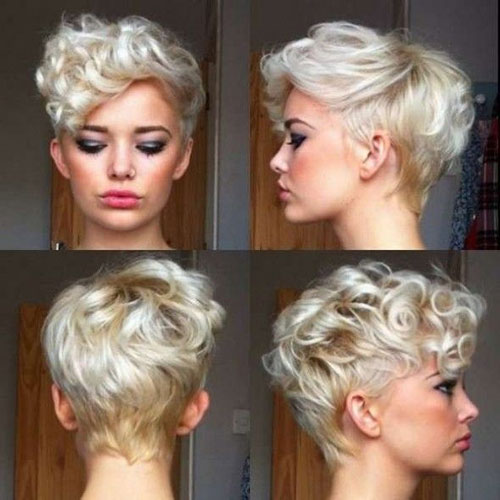 This cut would be a great one no matter what the shade. But we must admit that making curly hair platinum blonde makes it really stand out.
11. Long layers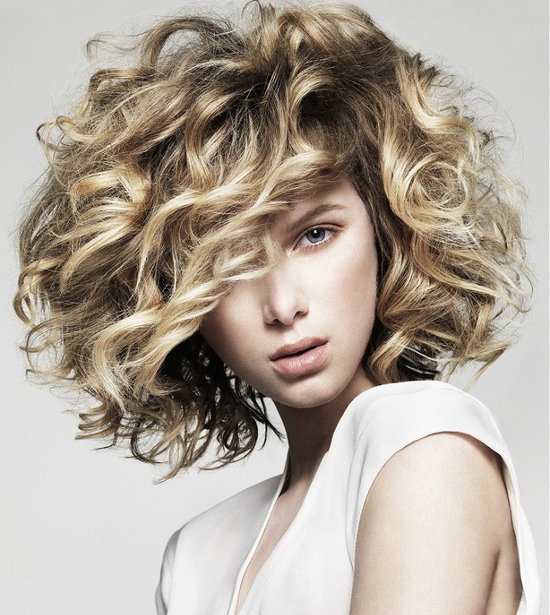 If you have a curly lob, ask your stylist to add some long layers. It will give you really sexy results.
12. Short with blonde highlights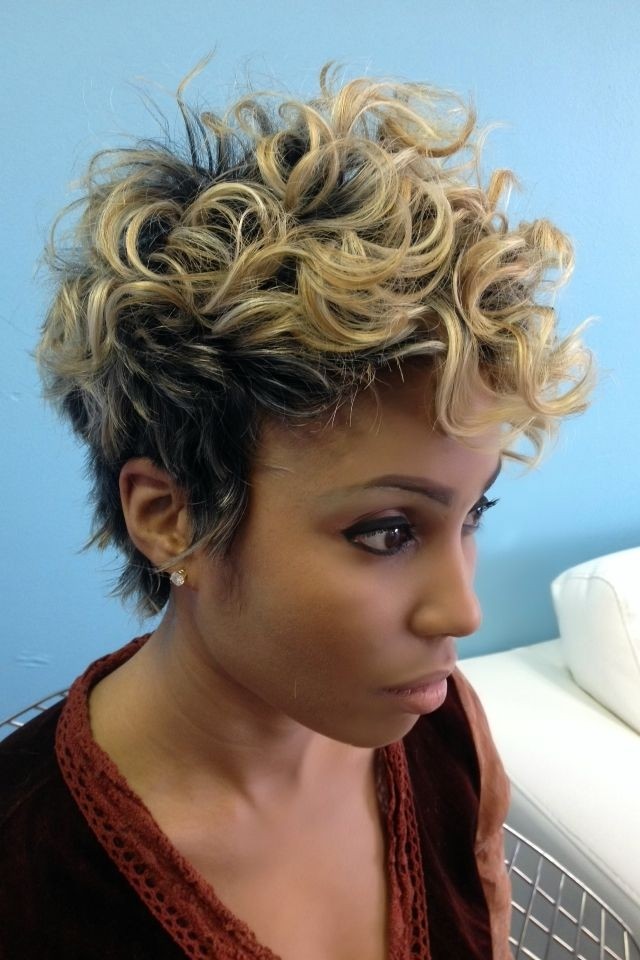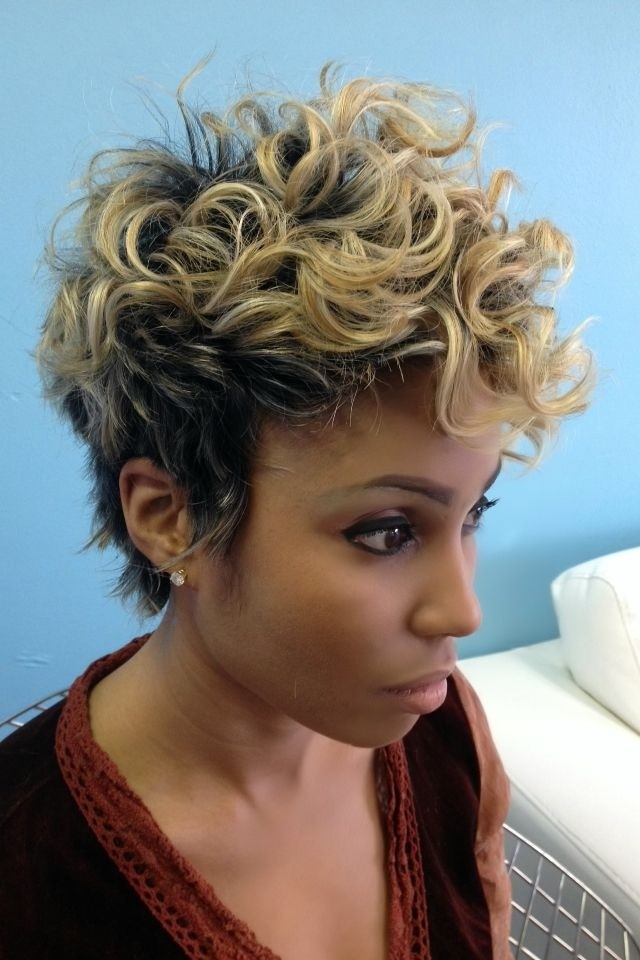 This is another way to have fun with short hair. Add some really blonde highlights. You'll look like the sun literally kissed the top of your head.
13. Slightly uneven bob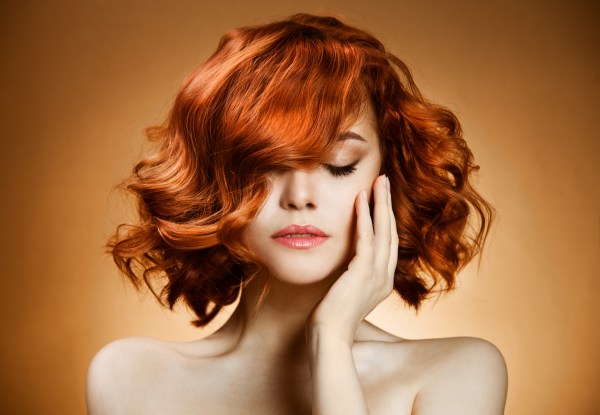 It takes looking pretty hard to notice that this is an asymmetrical bob. That's actually what's so cool about it. It's also what will make growing it out pretty easy to do.
14. Wispy bob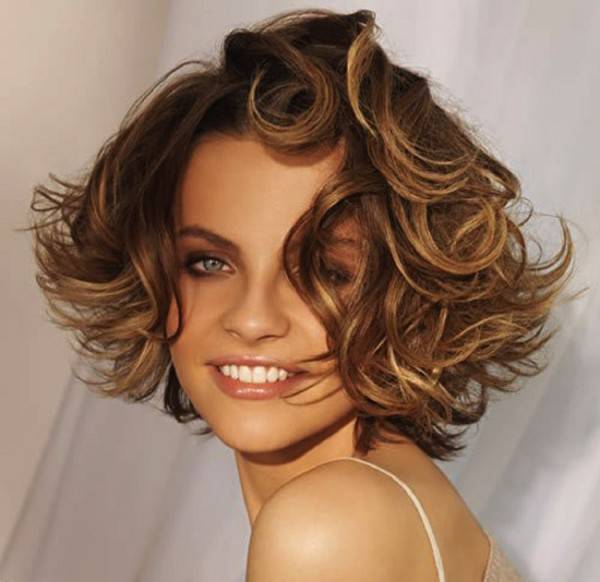 Here's a wispy kind of bob. With the help of a razor, you'll be able to get ends that look loose and fancy free like hers do.
15. Curly Mohawk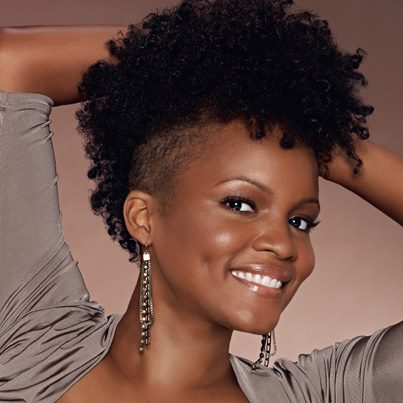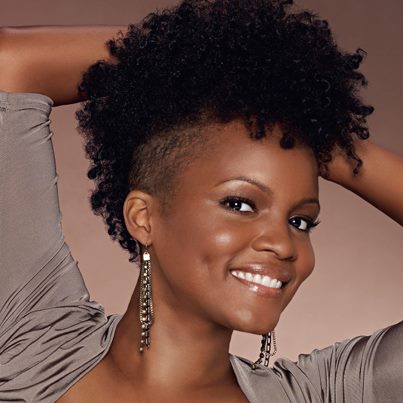 If you're ready to do something kind of drastic, you can always forego "faking" the Mohawk and literally shaving one or both sides of your head. It's pretty funky. As you can see.
16. Bob with really short bangs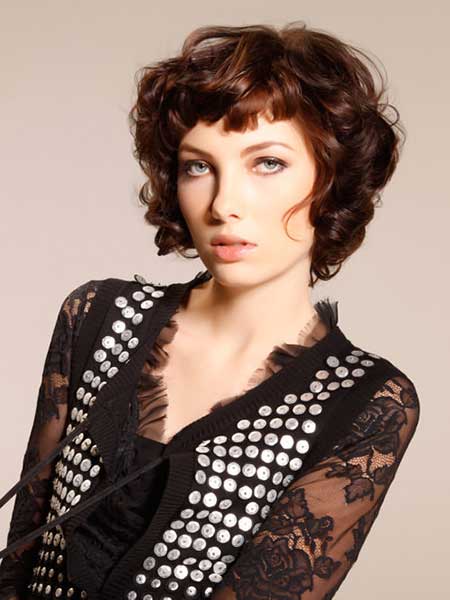 Here's another way to wear some bangs. Rather than really long, go really short. (Tip: Just make sure to use a flat iron on them so that they will look smoother than the rest of your hair.)
17. Brownish red ombre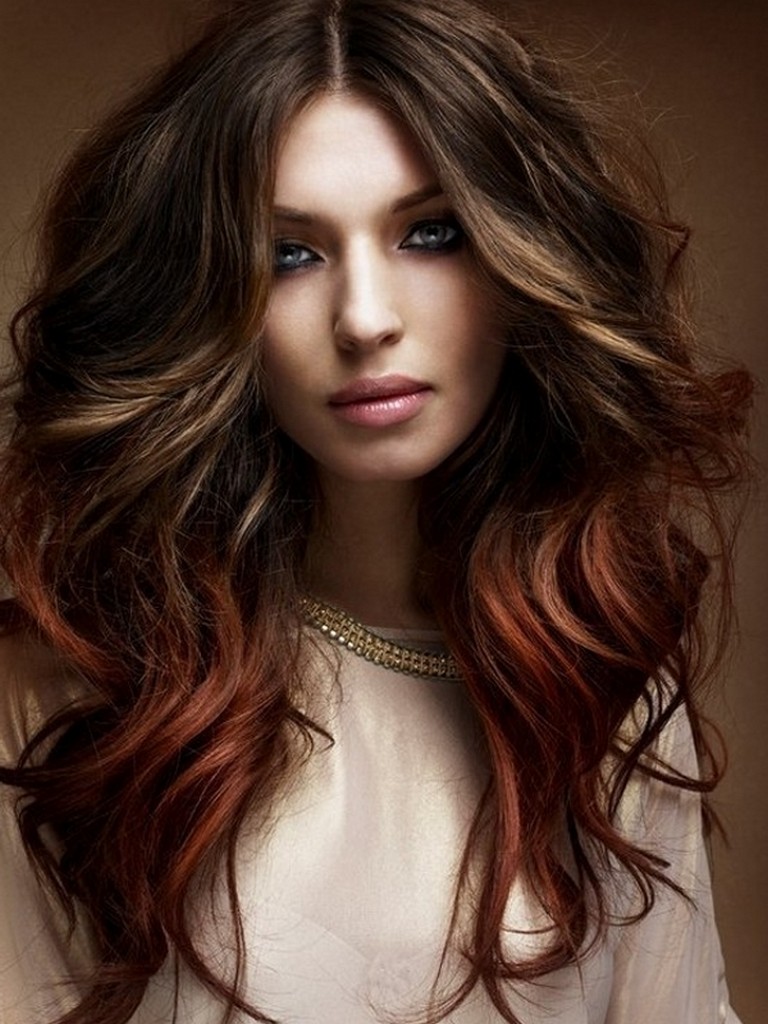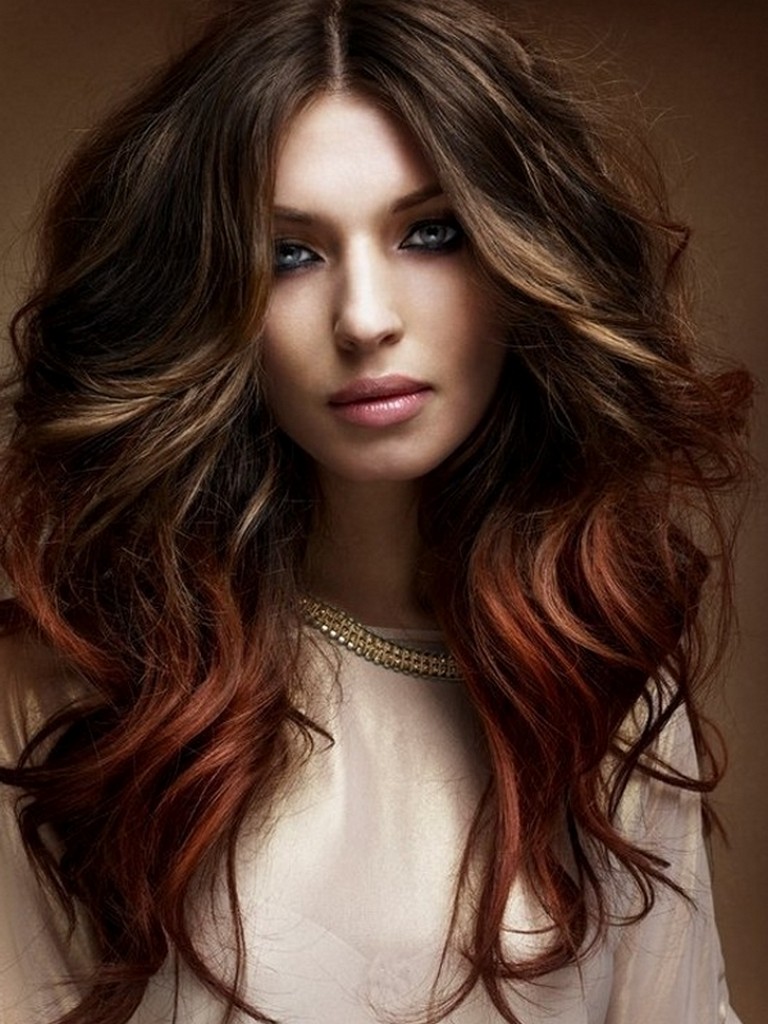 If you'd rather than do a lot of cutting, how about adding some coloring? This brownish red ombre look is beautiful on really long hair.
18. Shaggy lob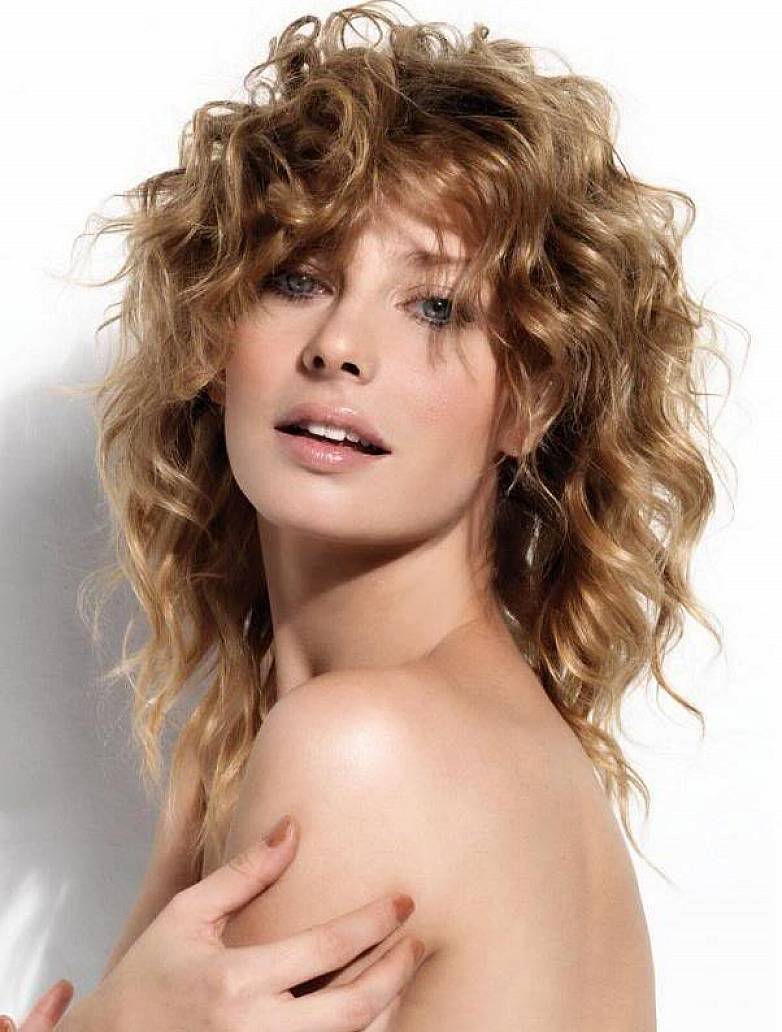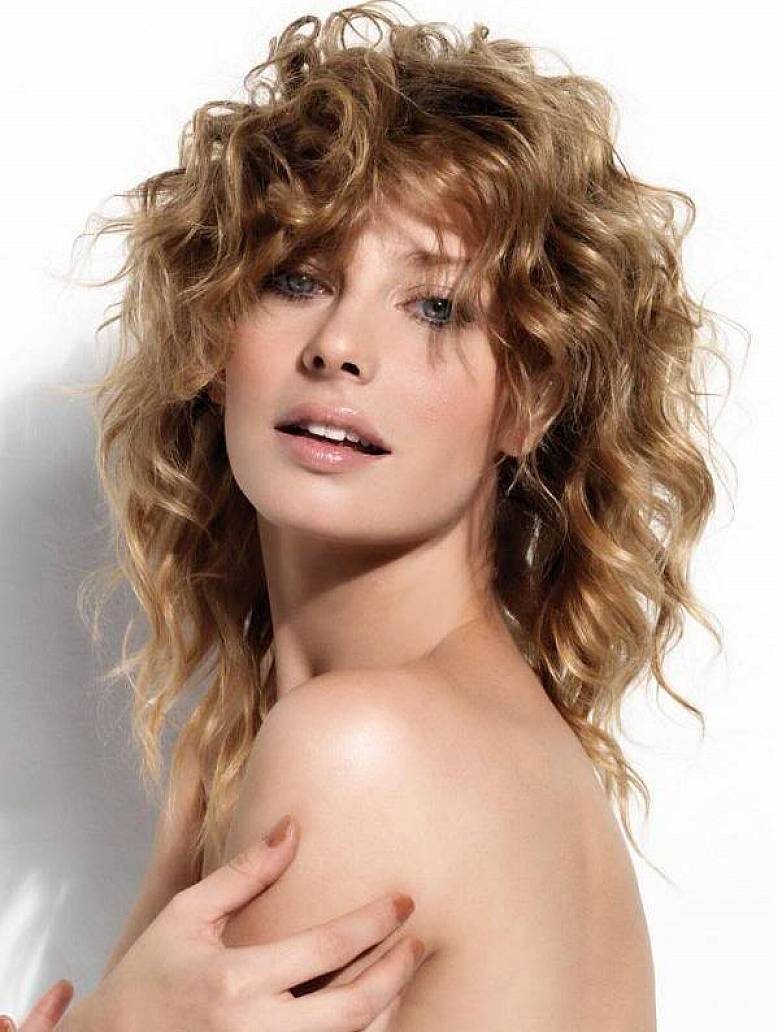 If you've ever wondered what a shaggy lob would look like, here you go? How do you like it?
19. 'Messy' short bob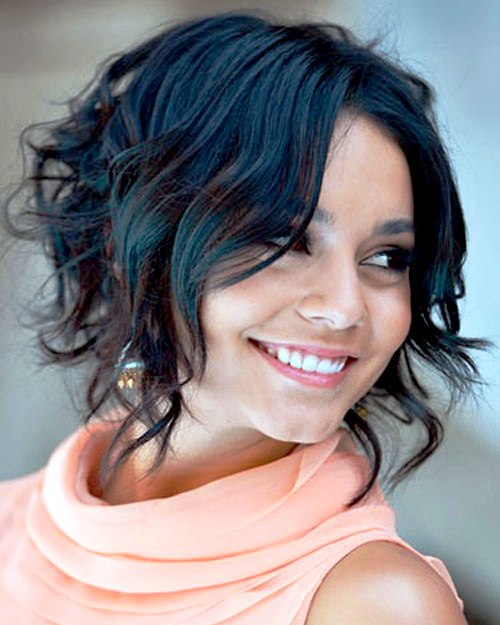 Messy hair is simply fancy free. And when you have curly hair, a short bob looks really well with it.
20. Dutch braid updo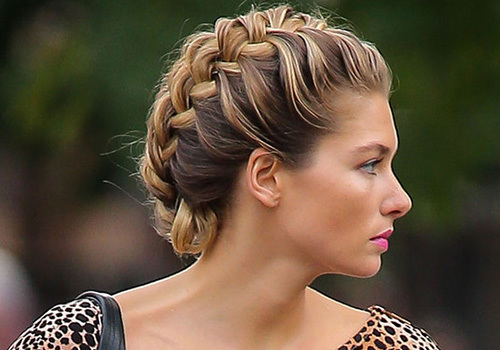 On those hot summer days, one way to easily secure your tresses is by putting it up into a dutch braid like this one.
21. Short cut with heavy bangs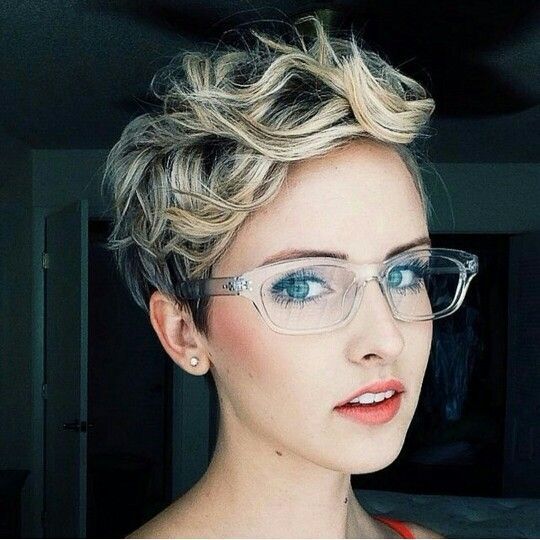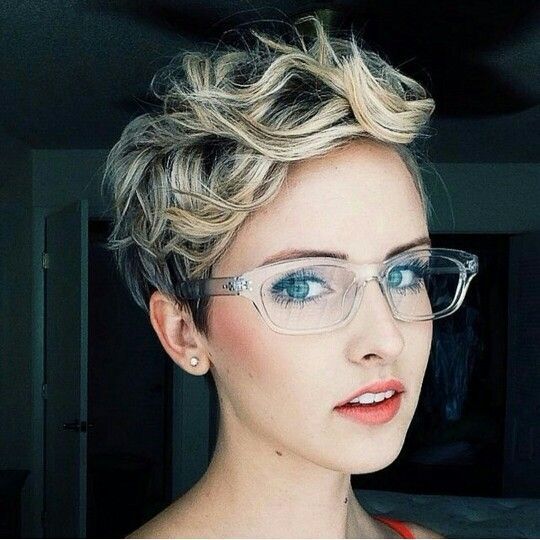 This is a great short haircut. When you have curly hair, it's a good idea not to take too much off of the top. That way, you'll still have a considerable amount of length on those humid days.
22. Big and tapered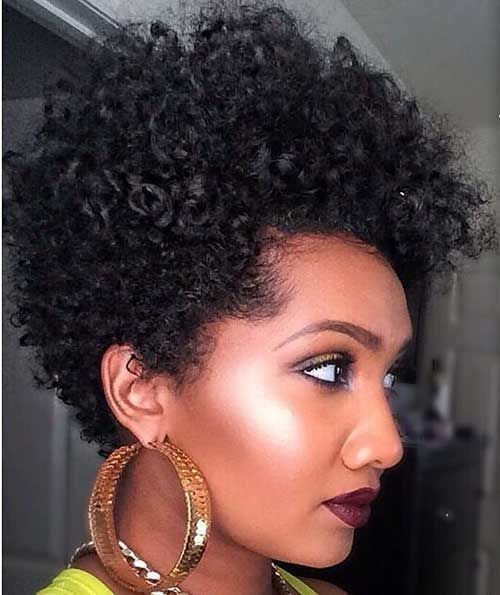 This is another version of having a shorter cut with tapered sides. Only if she decided to flat iron her hair, she would basically have a bob. That's one of the best things about curly hair. It always looks shorter than it actually is. This means that you have even more styling possibilities.
23. Braided accent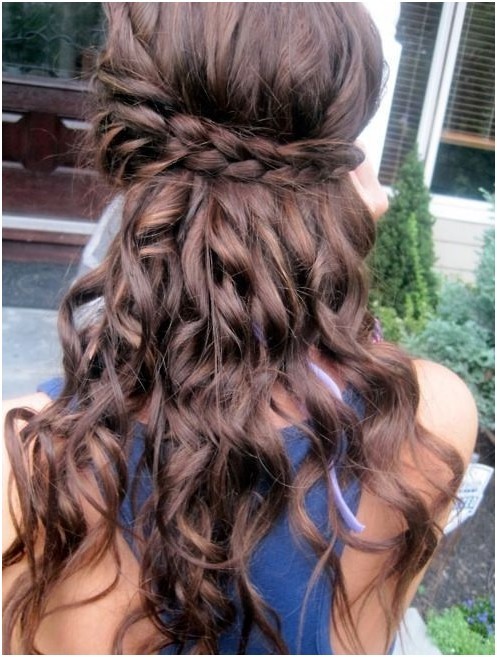 A braided accent is just one more way to wear a half updo.
24. 'Long' pixie cut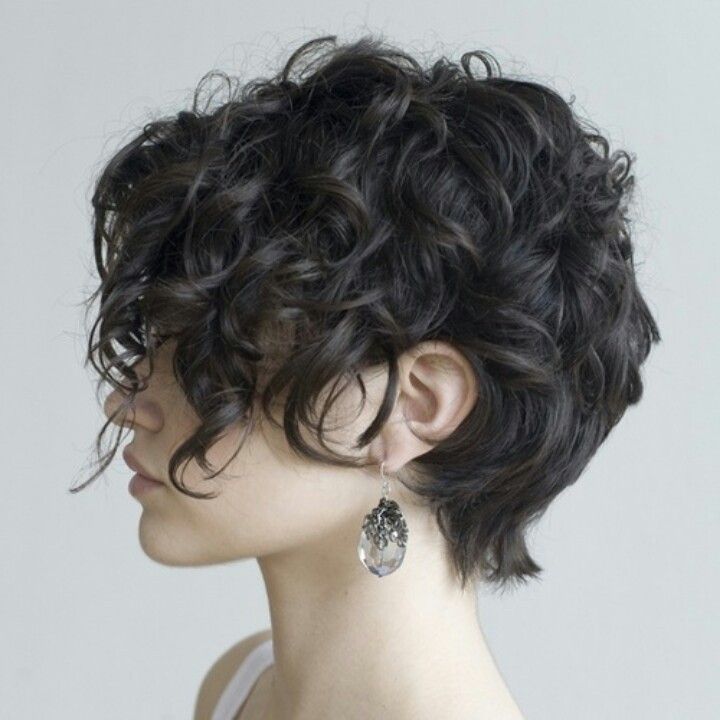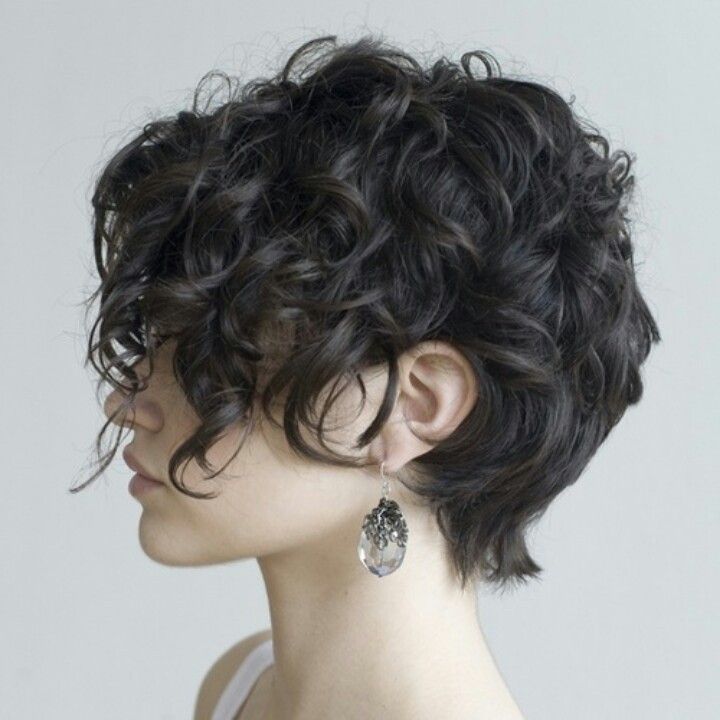 If you've always wanted to try a pixie cut but you don't want to go too short, here's another twist to it. Short on the sides with more length in the front and along the neckline.
25. Dutch braid side sweep updo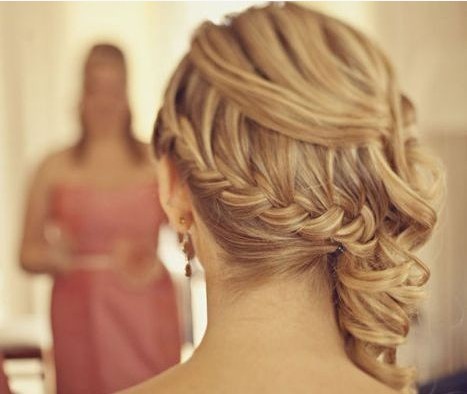 No matter what the special occasion, you'll look absolutely beautiful with this Dutch braid that's swept to the side.
26. Tie a scarf around your updo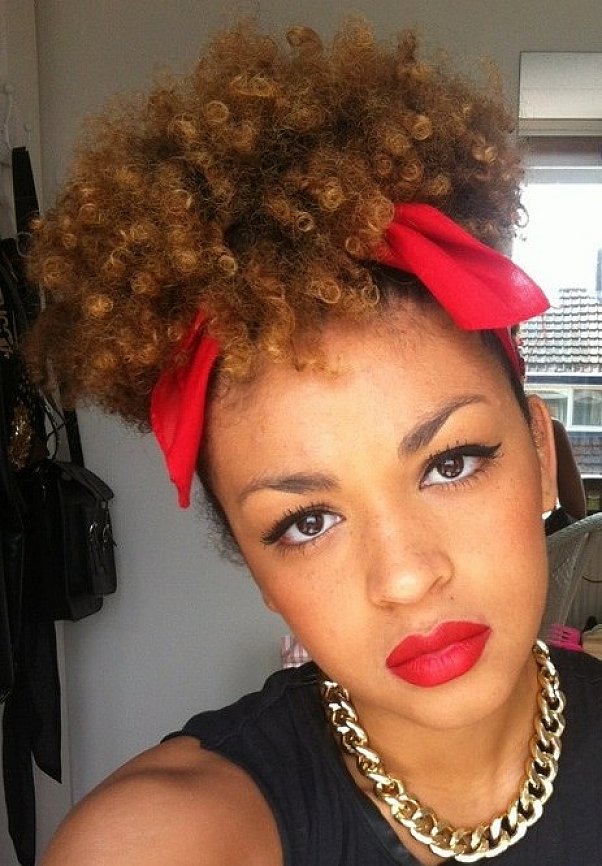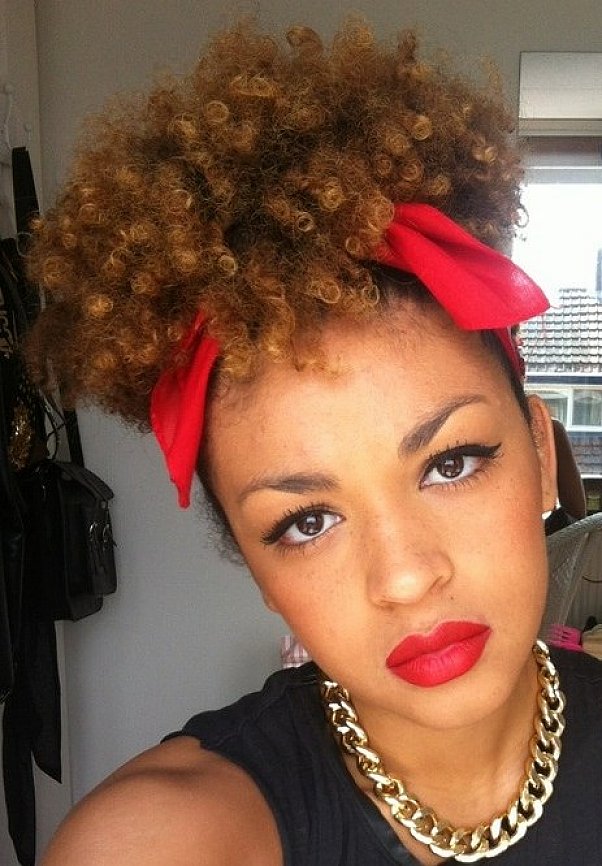 Or you can always pull it up into a ponytail. But put a scarf around it, OK? Then it will look more like a planned hairstyle than a last styling resort. #excellent