If you don't already own a pair of gladiator sandals, what the heck are you waiting for? When it comes to footwear, to say that it's one of the year's biggest trends would be a major understatement! And one of the best things about these kinds of sandals is that they are pretty comfortable while they help to make your legs—and your outfits—look uber sexy.
So, what are some of the ways that you can wear them? You might be surprised by the fact that there are more than a handful. The styling possibilities are almost limitless!
1. Gladiator and jean jacket

Jean jackets go with everything, including gladiator sandals. And look at how "grown up" they make a skort (skirt and shorts combined) look? Too cute!
2. Gladiator and sequins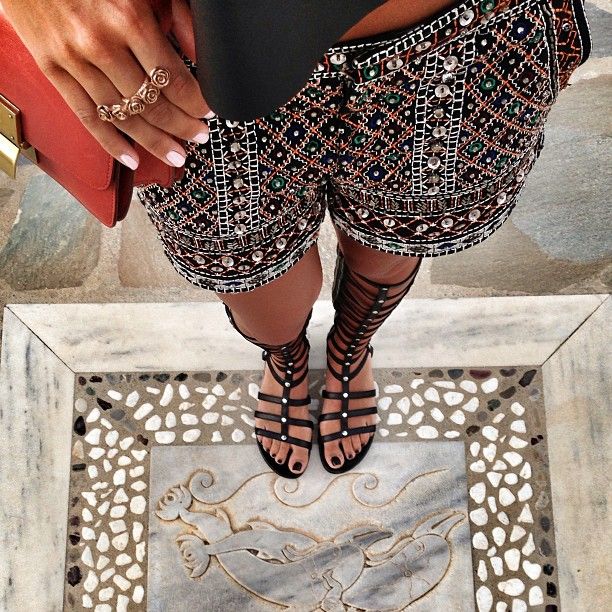 If you have an event coming up when you want to be dressy casual, how about combining a pair of sequin shorts (dressy) with some gladiator sandals (casual)? For a summer dinner engagement, you'll be the talk of the town.
3. Gladiator and long coat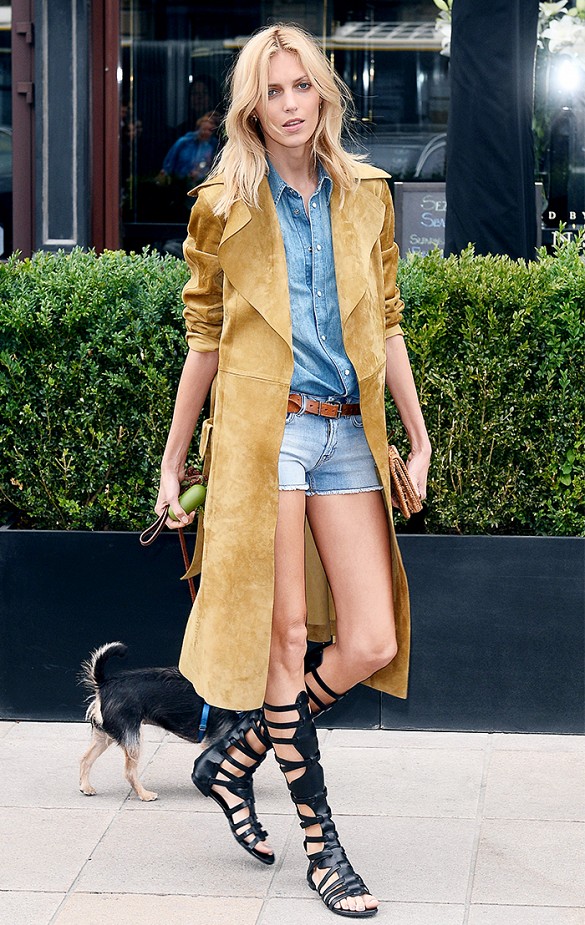 Although gladiators are probably not appropriate for the winter season (think freezing toes), they can still work really well during the early fall. A sweater and long coat will keep you warm when you're wearing shorts and a pair of gladiator sandals.
4. Gladiator and leather skirt

This is a super sexy look! Just make sure that if you're going to try it that you go with gladiator sandals that have heels rather than flats.
5. Gladiator and sheer kimono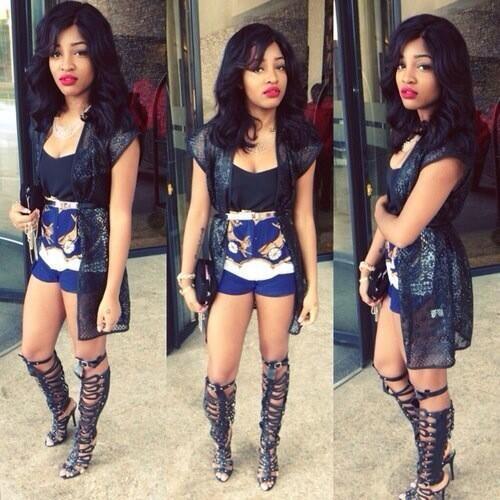 There's so much to take in with this outfit, but what we want you to notice is how she is rocking a sheer kimono with everything else. Yep, a kimono goes quite well with gladiators.
6. Gladiator and lace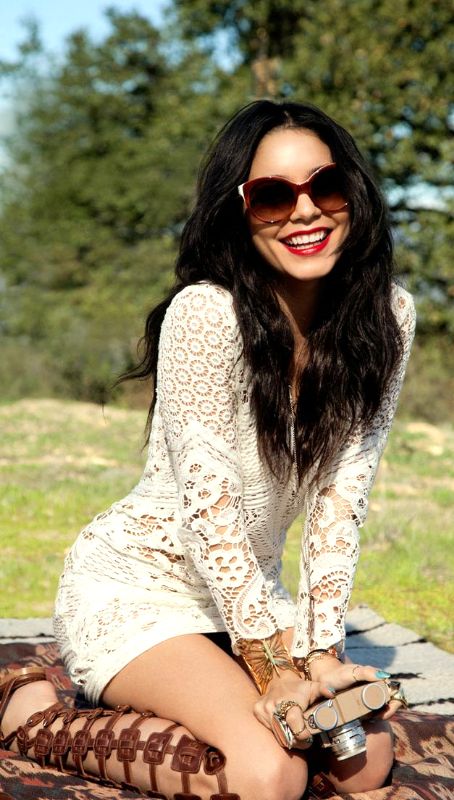 While initially it might seem like gladiators are a bit too much of a stark contrast with lace, the key is to go with a pair that are a lighter hue than black. Brown or tan are a nice color to go with.
7. Gladiator and Boho chic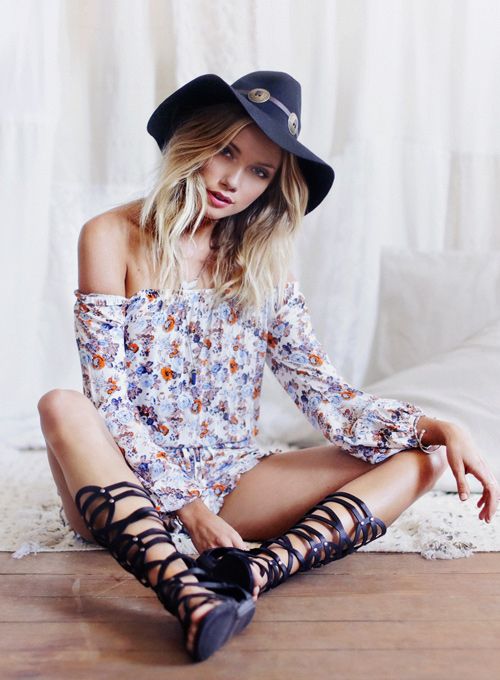 A great way to pull a Boho chic look together is to put on a pair of gladiator sandals. As you can see.
8. Gladiator and blazer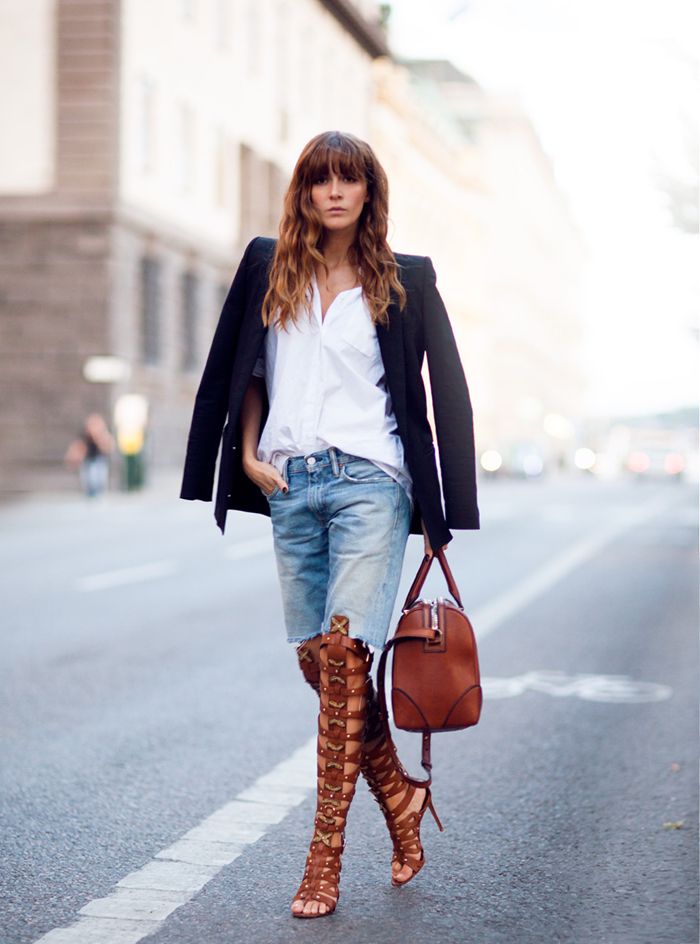 Do you have a pair of really ugly knee-length shorts in the back of your closet? If so, don't toss 'em out. Put a pair of high heel gladiator sandals on with them. Just make sure that they're above the knee. That will distract from the cut of the shorts.
9. Gladiator and denim dress

This is a really cute casual look. If you're in a rush, just throw on a denim dress and gladiators and you'll be ready in five minutes flat.
10. Gladiator and romper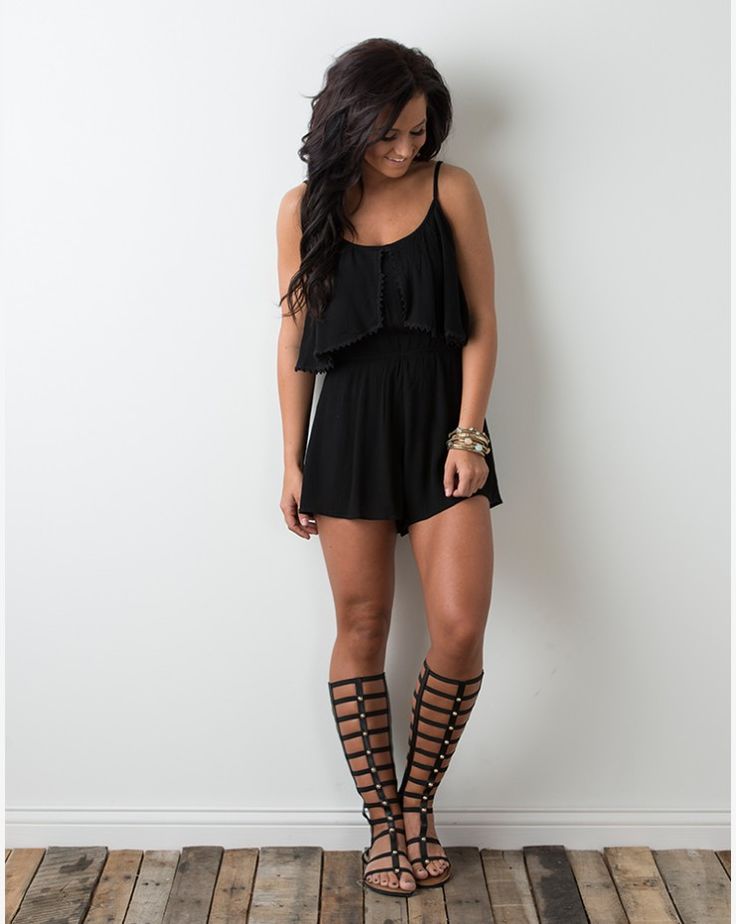 A romper is already pretty adorable on its own. But if you want to add a bit of sophistication, put on some gladiators.
11. Gladiator and shirt dress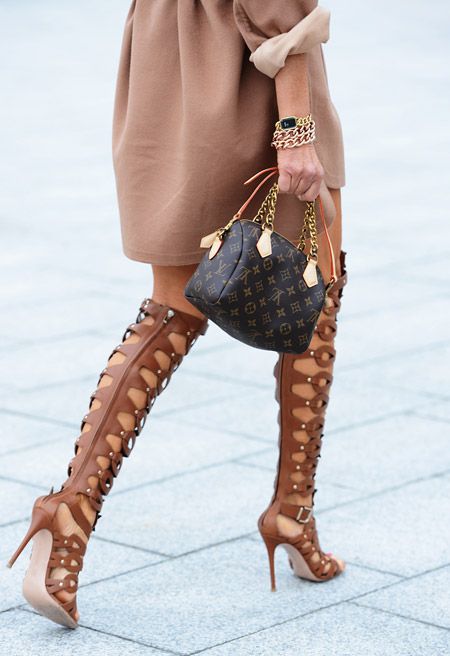 A perfect way to wear gladiators to work is to put on a shirt dress and some high heel gladiator sandals.
12. Gladiator and cut-off jeans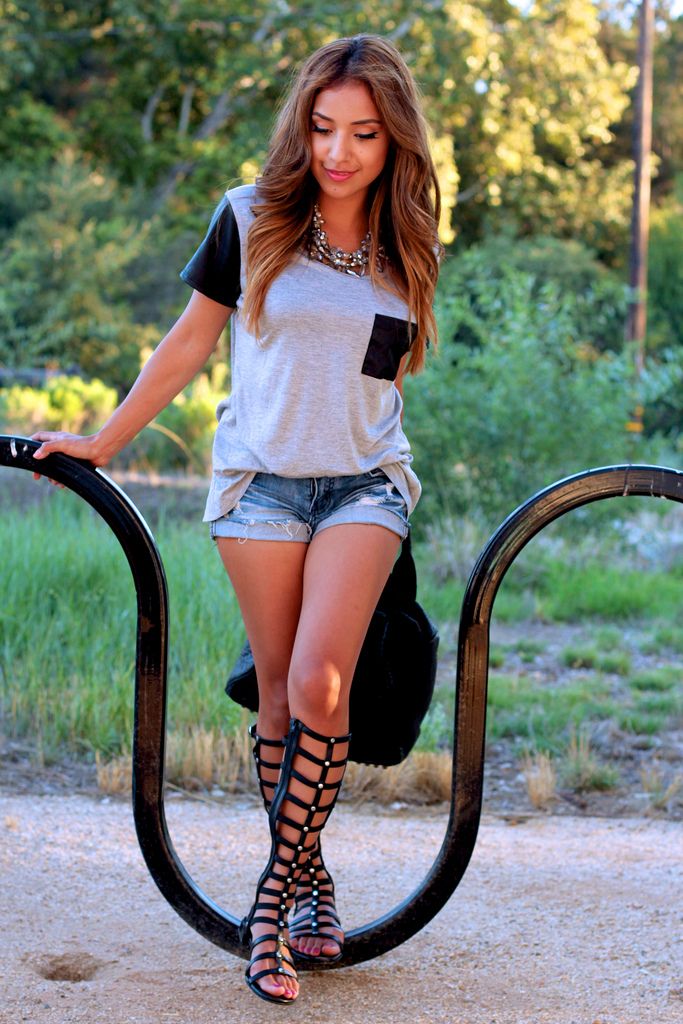 Are you and your sweetie going to check out a movie? He'll have a hard time keeping his eyes on the screen if you have on some cut-off jeans and gladiator sandals on.
13. Gladiator and maxi dress

Typically, we wouldn't recommend gladiators with a maxi dress, mainly because the length may prevent people from seeing them. We will make an exception, though and that's if the dress has a nice long split up the front or sides (preferably the front).
14. Gladiator and little black dress

It's the style of these particular gladiators that we really like. And yes, they go so well with a little black skirt. The perfect casual outfit.
15. Gladiator and skinny jeans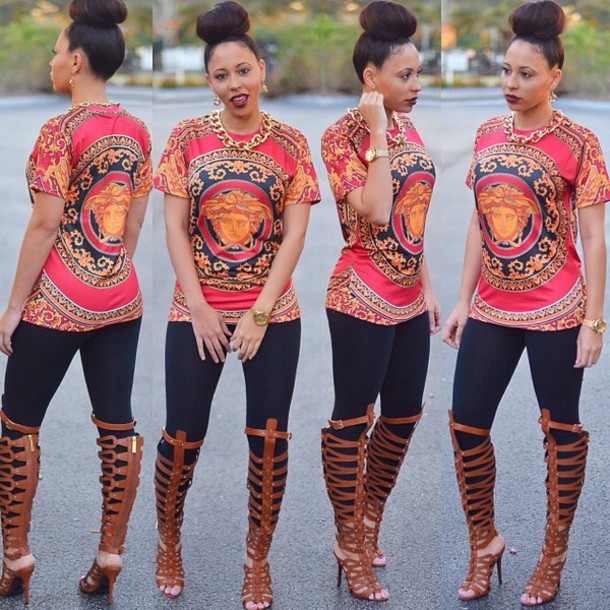 Until you saw this picture, you may have never thought to combine gladiators with skinny jeans. But as you can see, it works. Really well.
16. Gladiator and sheer top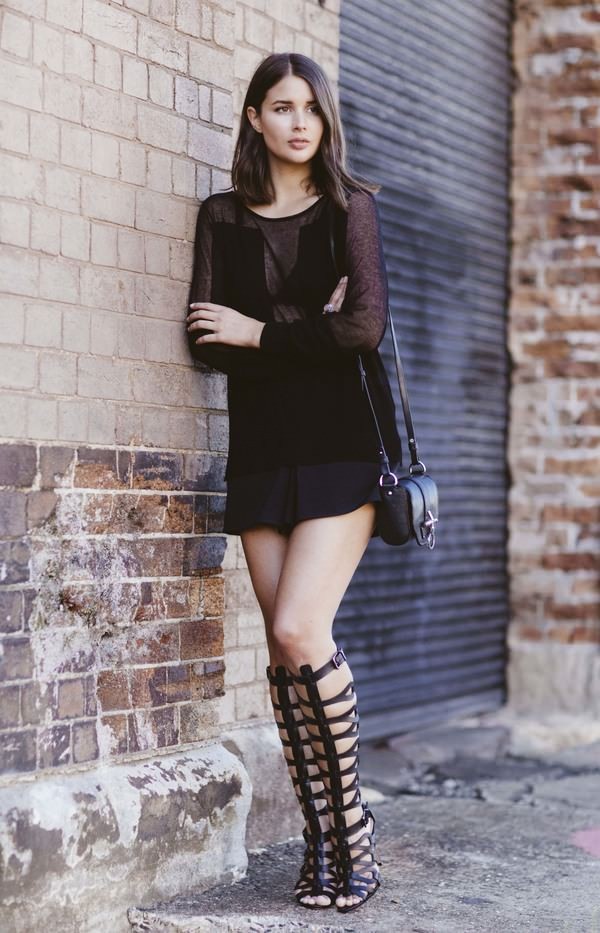 One way to take gladiators up a notch on the sexy meter is to put on a sheer top. Especially if it's one that's black.
17. Gladiator and skater skirt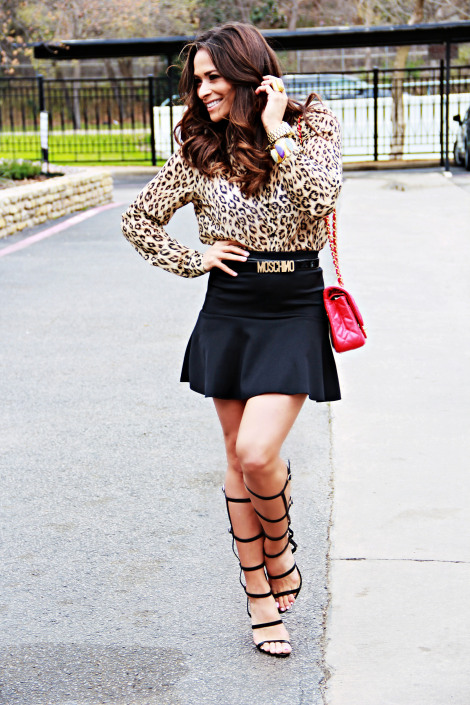 If you have a skater skirt and you put on some gladiator sandals, it will make you look like your legs look extra long. And that's always a good thing.
18. Gladiator and mini dress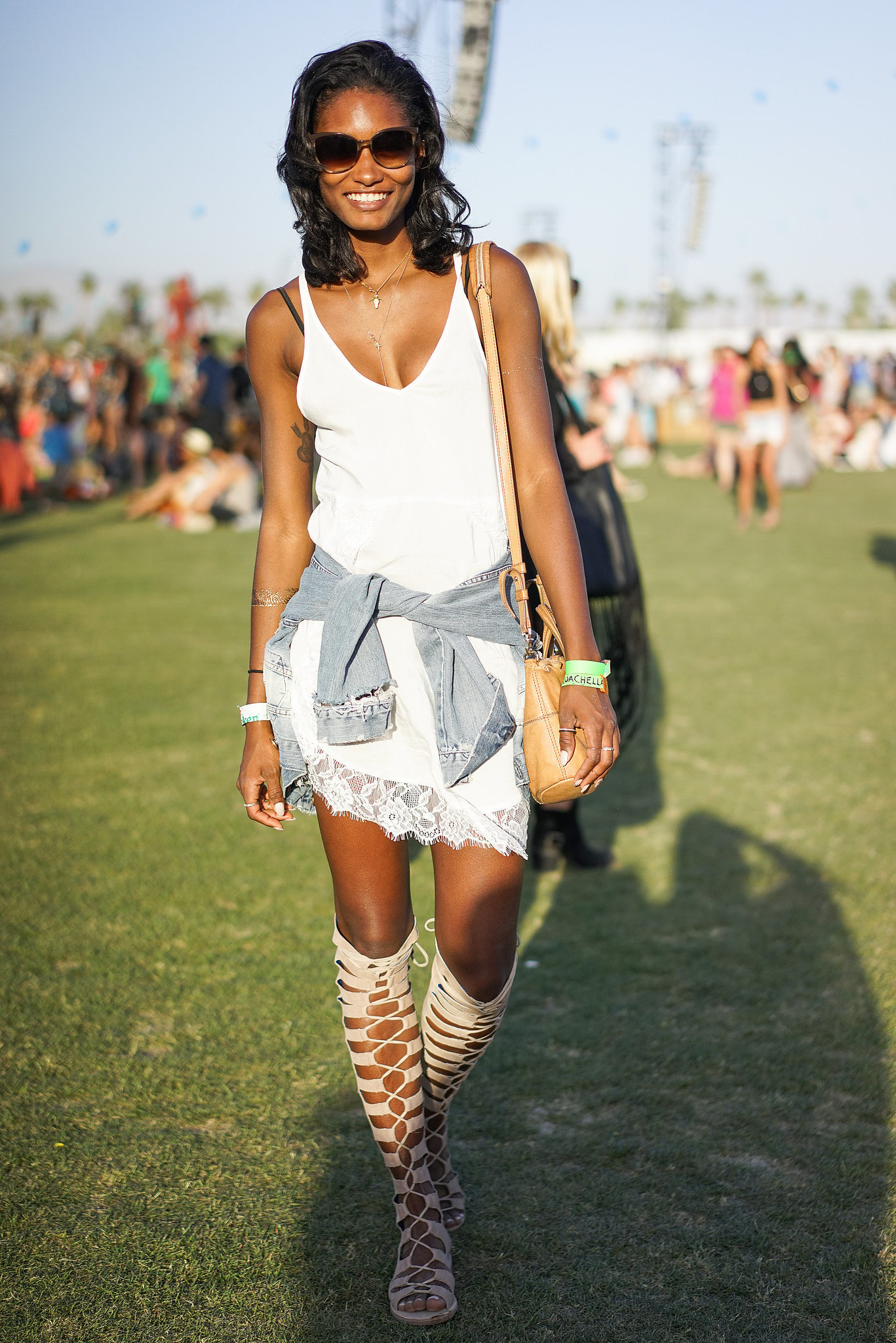 Gladiator sandals and mini dresses are super cute. The extra nice touch is when you find a pair of sandals that match your dress.
19. Gladiator and off-shoulder top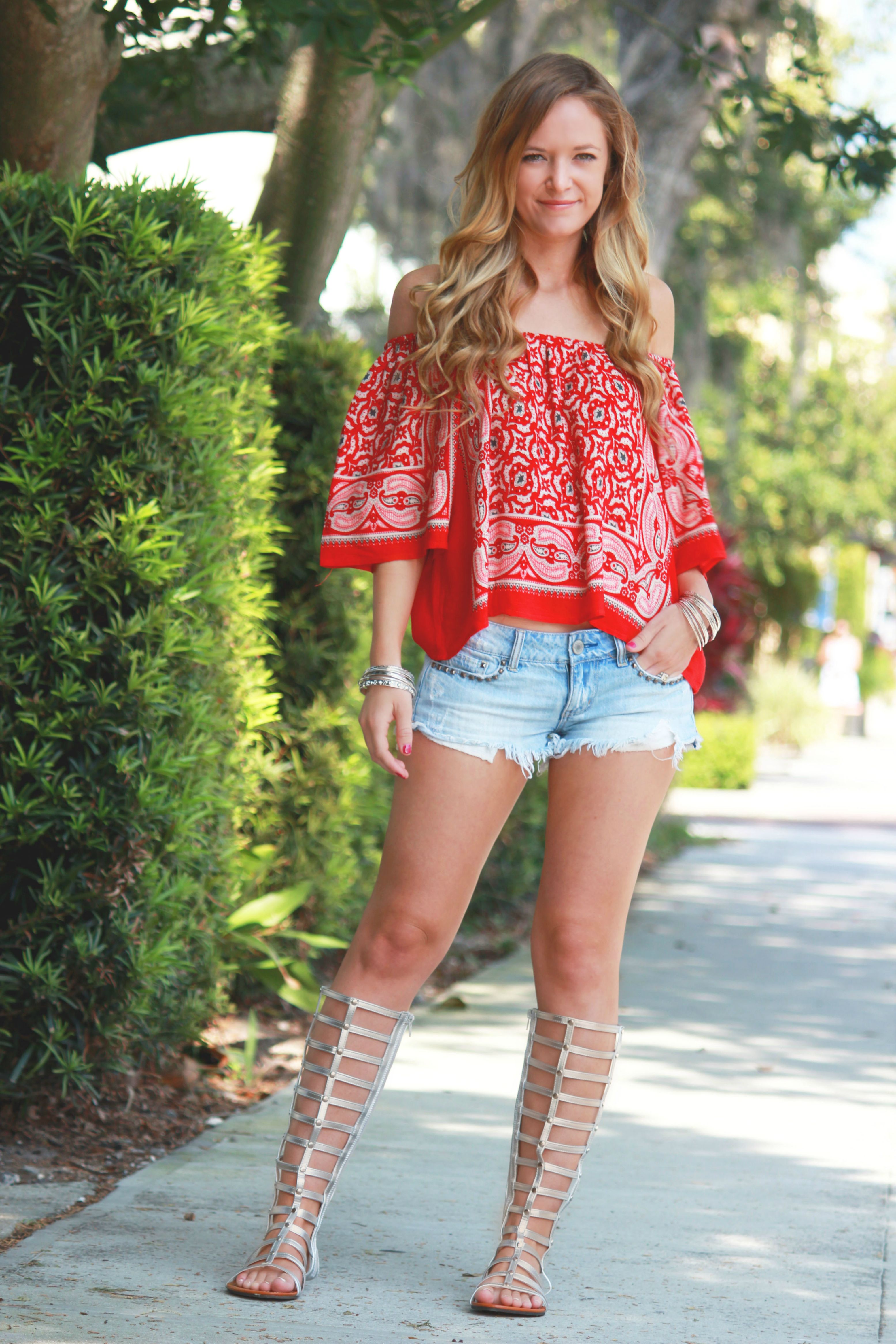 This is another way to incorporate the Boho look. We really like how her off-shoulder top is pair up with a pair of silver metallic gladiator sandals.
20. Gladiator and a fringe top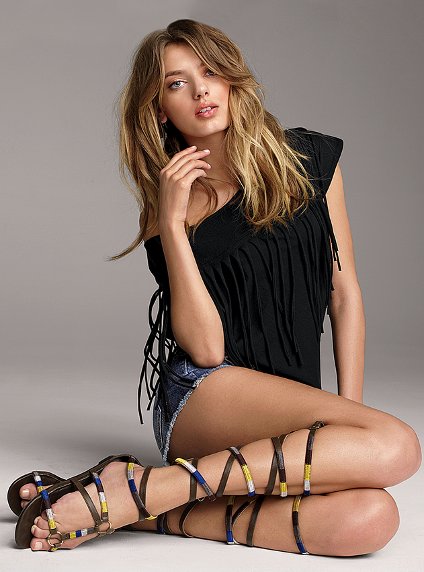 Fringe is big right now. So, why not shop for a fringe shirt (or skirt) to go along with your gladiators? You see what the end result is. #hot
21. Gladiator and (faux) fur coat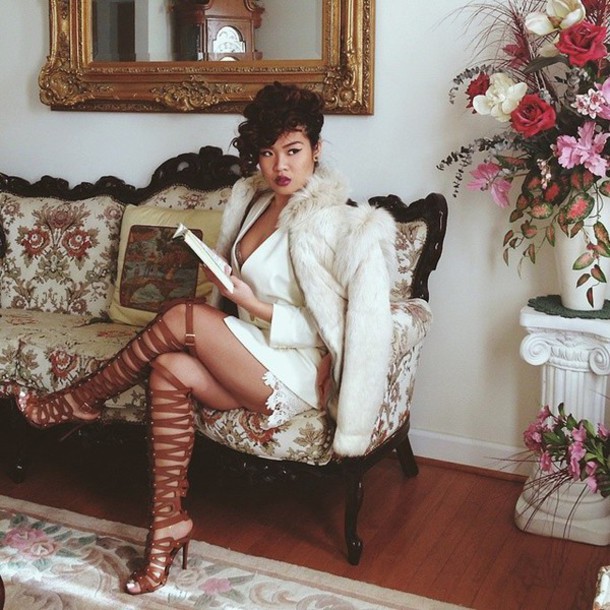 If you happen to live in a climate where it doesn't get too cold during the holiday season, here's a look to consider. Gladiators are definitely a sexy complement to a fur (or faux fur) coat.