When it comes to fall's hair trends, it might seem a bit odd that long (really long) hair is actually one of them. After all, long healthy tresses are basically a classic look among women.
However, this is the year when they happen to be getting a lot of runway attention. Maybe it's due to how well they complement the rich shades of red and brown that are also trending. Or maybe it's because if there's any time of year when long hair seems to make the most sense, it's when the temperatures are cooler.
Whatever the case may be, if you've been thinking about growing your hair out—or even trying on a wig or adding a few extensions—this would certainly be the time to do it! Here are just some of the beautiful ways that you can style your locks once the fall season comes.
1. Long red locks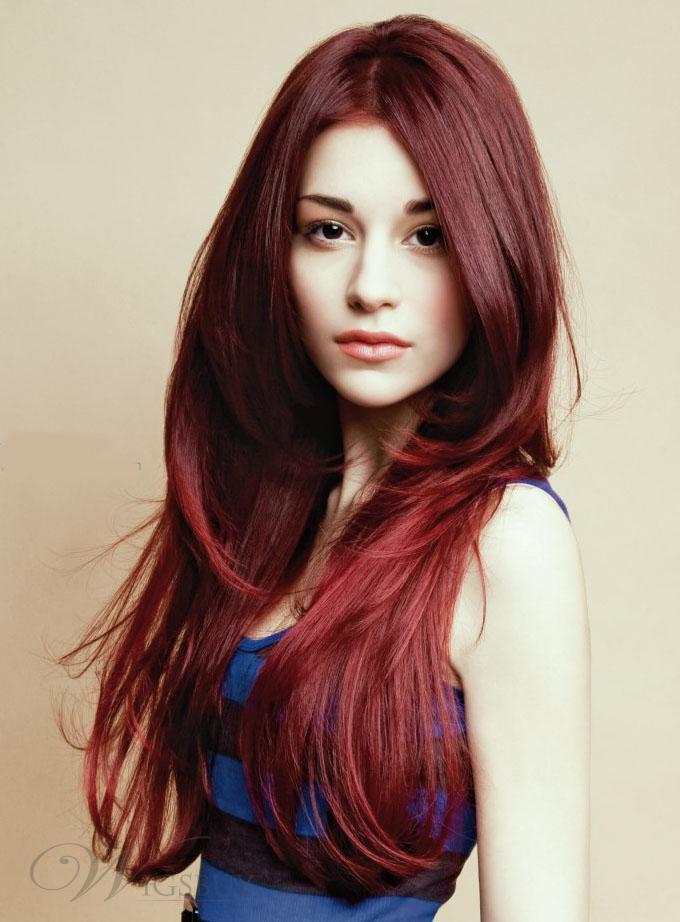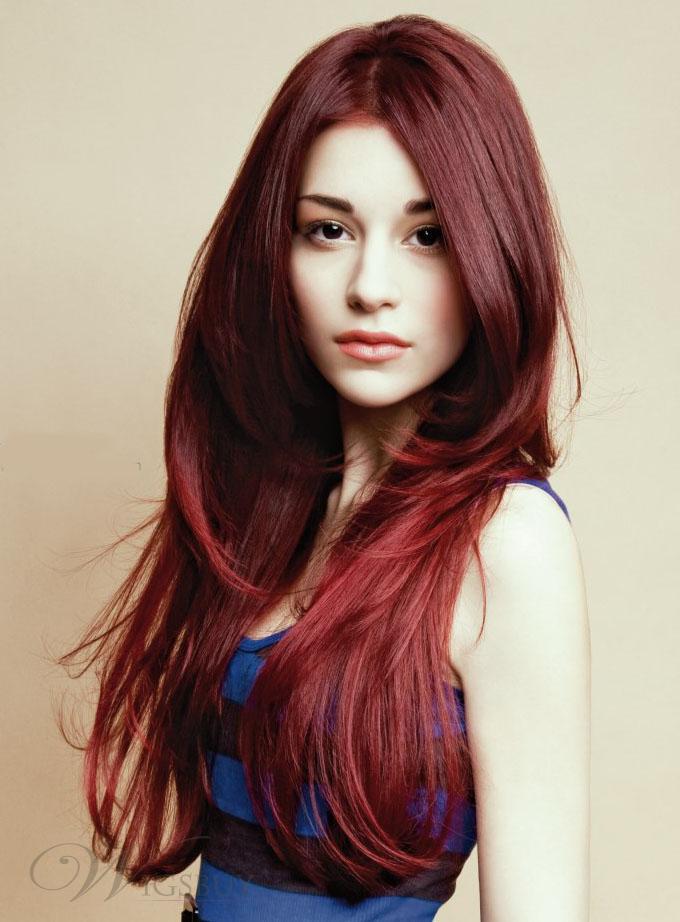 As we already mentioned, virtually all red hues are blazing hot. A wonderful complement to the brightly-colored leaves that will be falling during autumn.
2. Long black wavy locks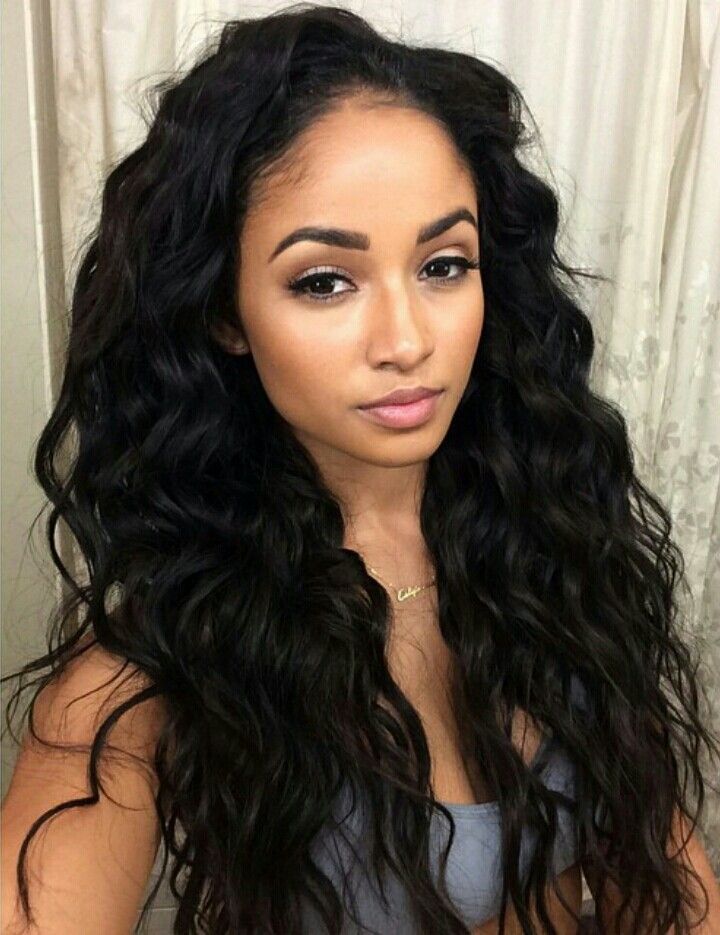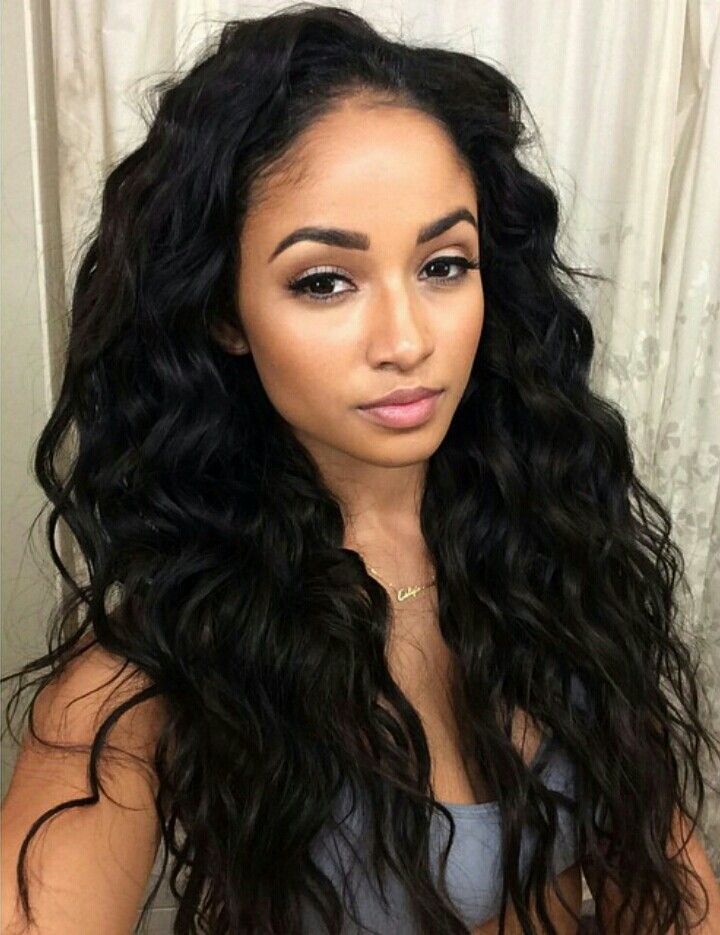 Jet black hair is sexy on pretty much any woman. And the cool thing about wavy hair is if you don't naturally have it, you can always braid your hair while it's damp and then take down the braids once its dry in order to get a similar effect.
3. Long locks in a low fishtail ponytail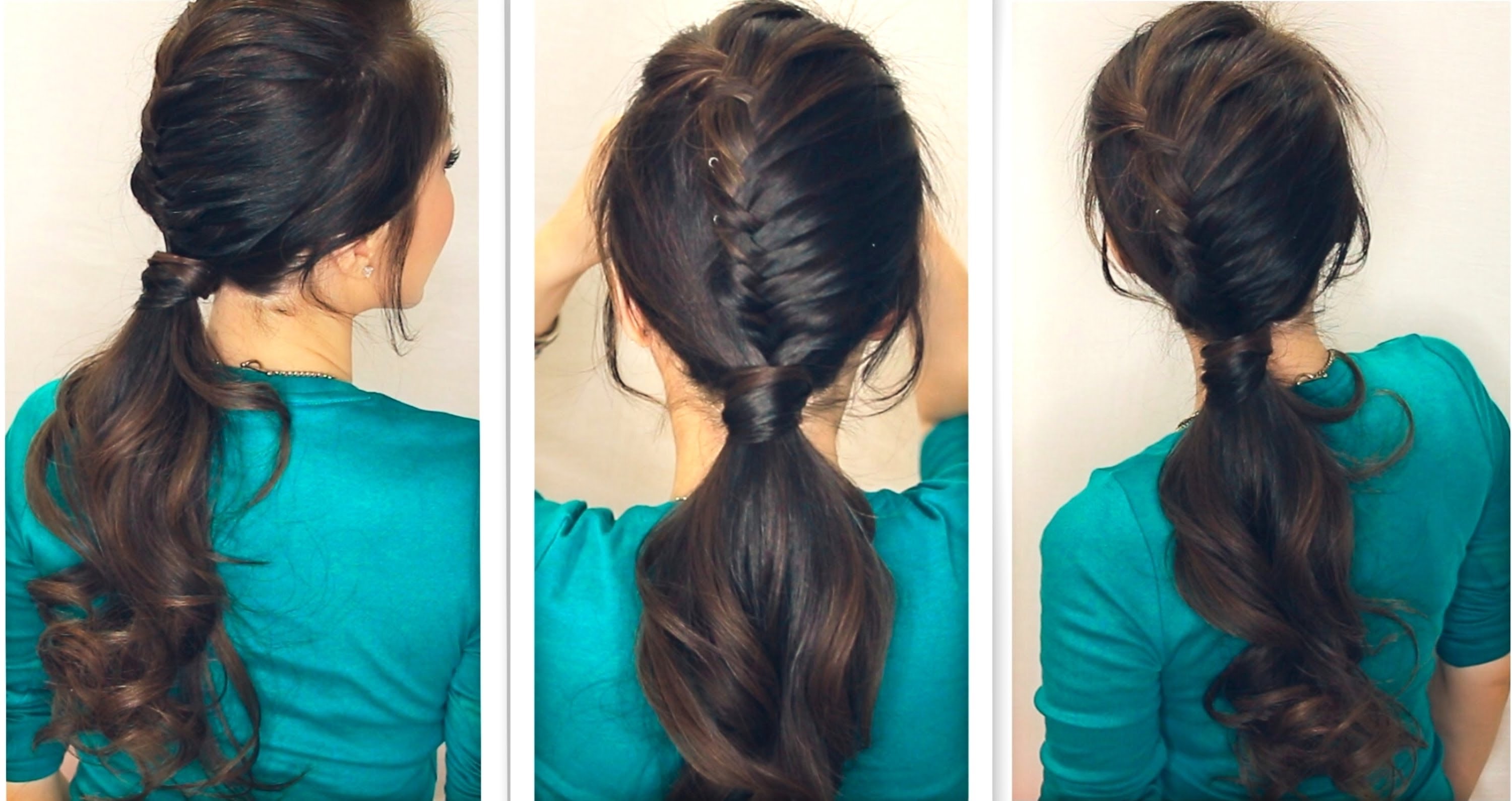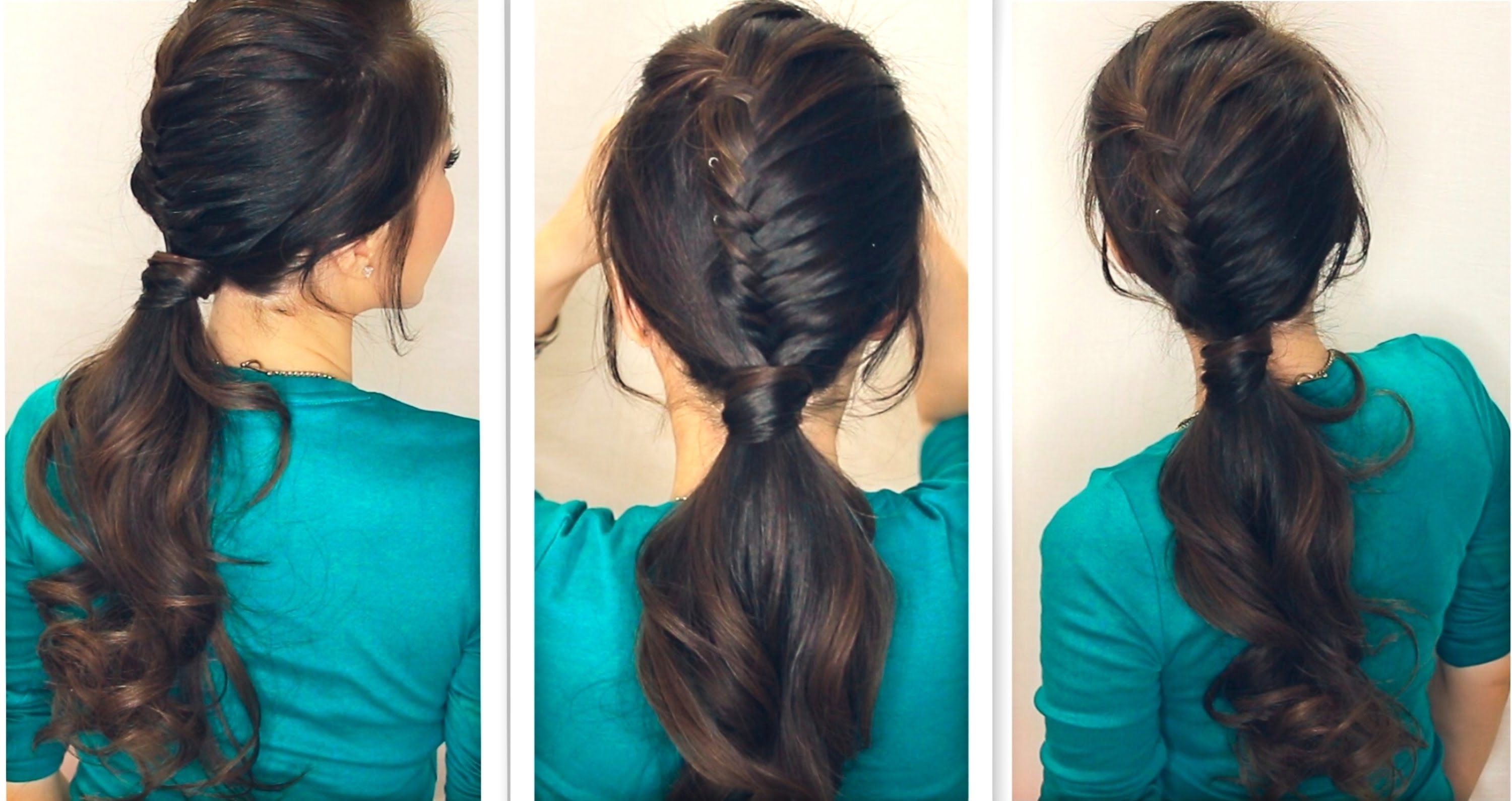 One of the best things about having long hair is you can always pull it back into a ponytail if you're in a rush. But if you want your ponytail to have a bit of "style" to it, try braiding your hair in a fishtail and then securing it into a low ponytail at the end.
4. Long brown locks with soft caramel highlights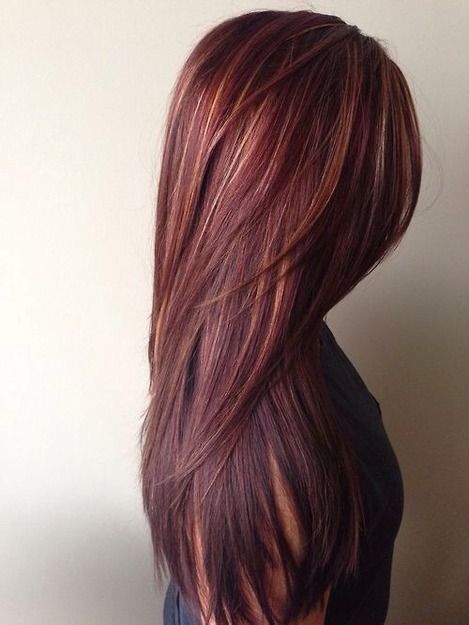 Highlights are always really popular. This year, one of the best colors to try is caramel. After looking at this picture, we're pretty sure that you can see why.
5. Long brown locks with blonde highlights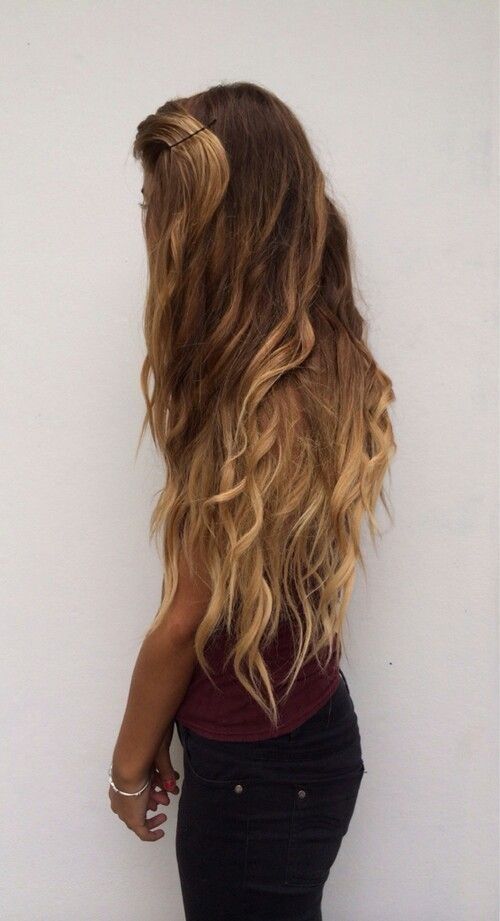 Or you can always go with blonde highlights. They're wonderful because no matter what the temperature may be outside, your hair will look like it's been personally kissed by the sun.
6. Long locks in a braided low side bun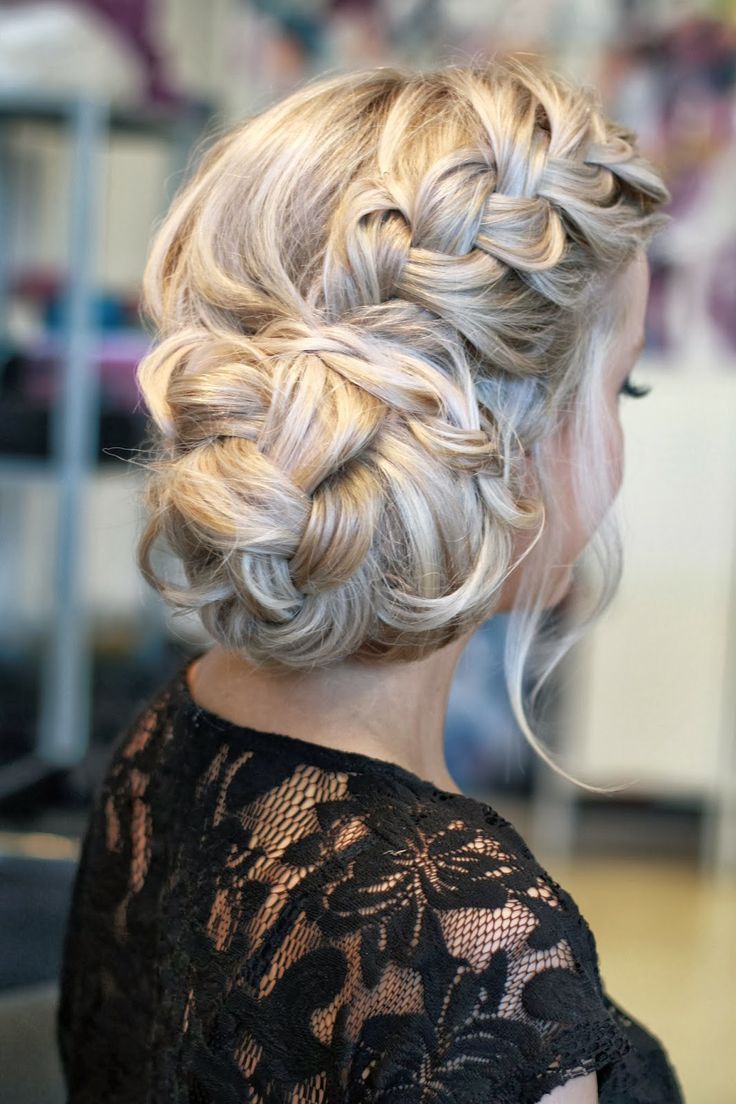 Side buns are super romantic whether you're planning to wear one on a date or even a wedding. Adding a braid is simply one of the ways to give your side bun some flair and dimension.
7. Long locks with bangs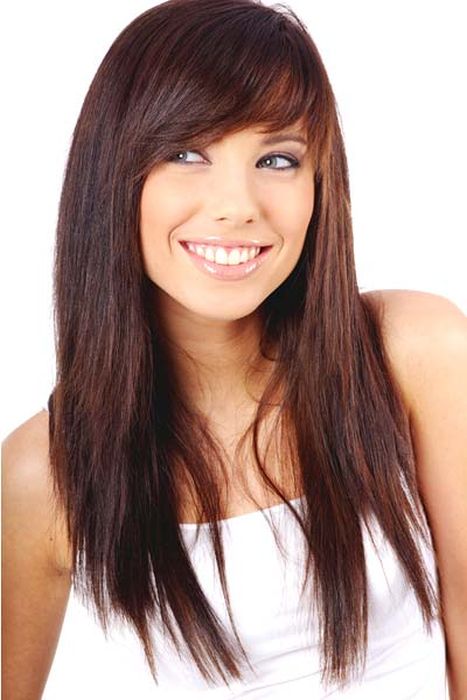 If you already have really long hair but you're a little bored with your look, why not add some bangs? Just look at how cute you'll be in 'em.
8. Long locks with single side cornrow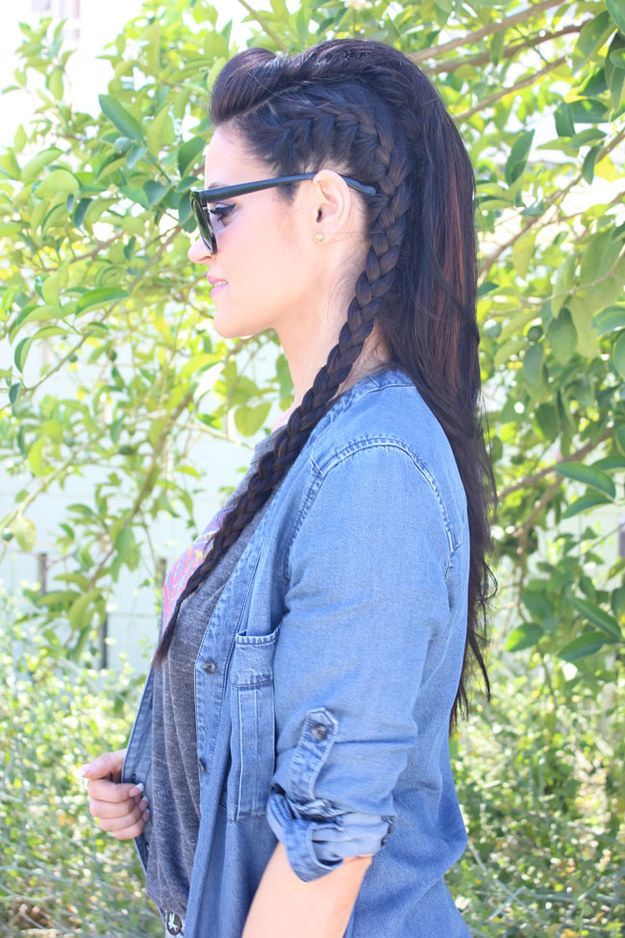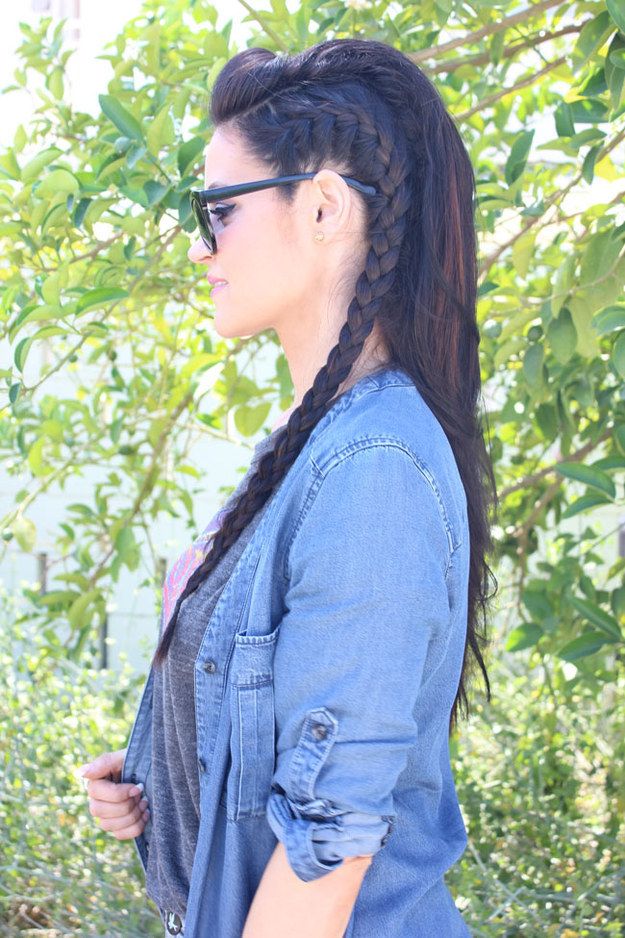 This is a great way to get the Mohawk effect without using any scissors. All you need to do is take one or both sides of your hair and braid a cornrow down it. It's easy and super funky too.
9. Long locks in a low twisted ponytail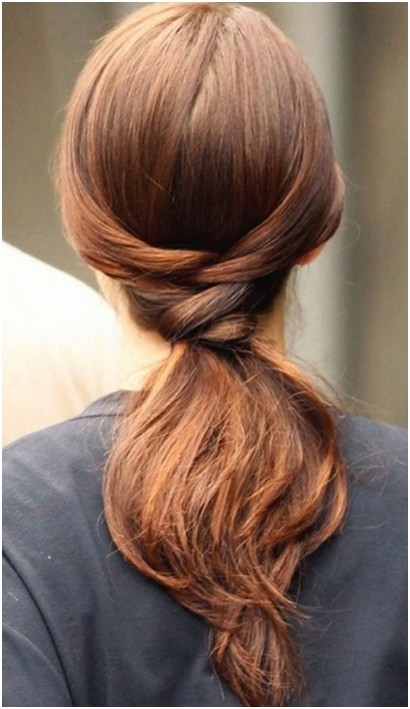 Don't you simply adore this low ponytail? It's as easy and twisting your hair down to the bottom and then securing it with a couple of bobby pins.
10. Long red locks in a shag cut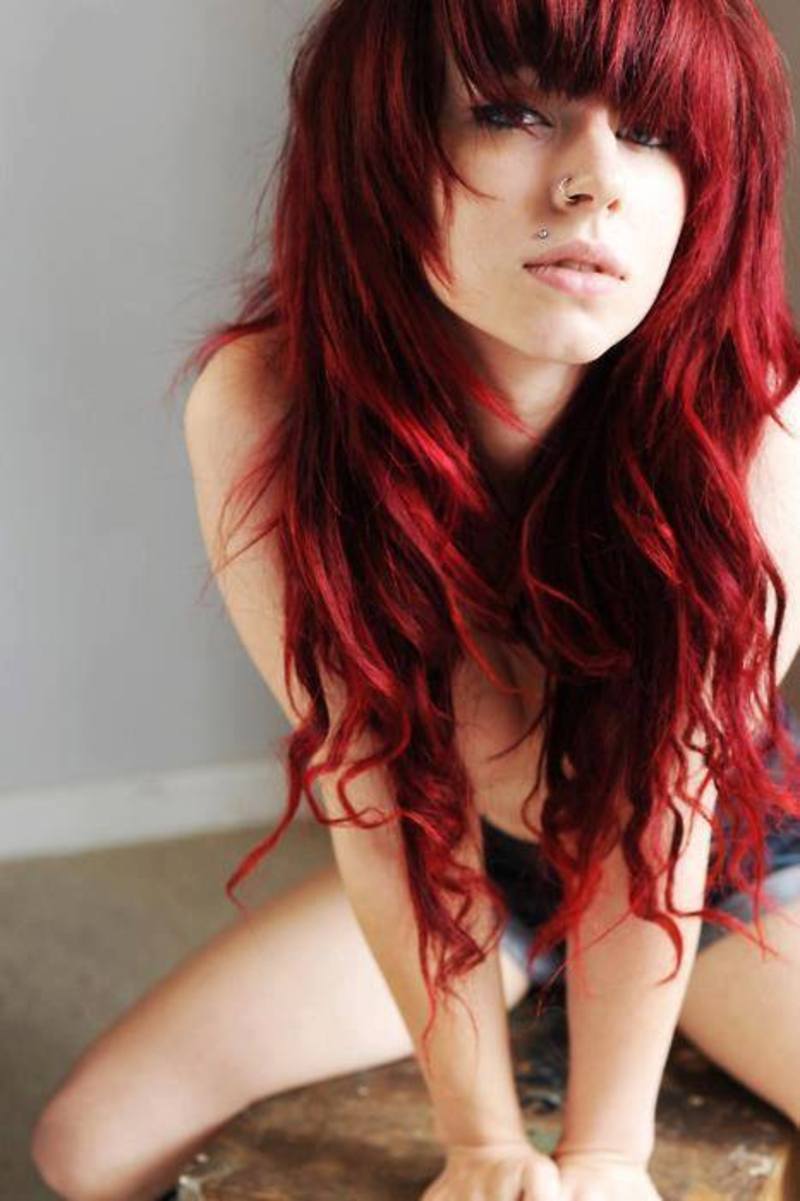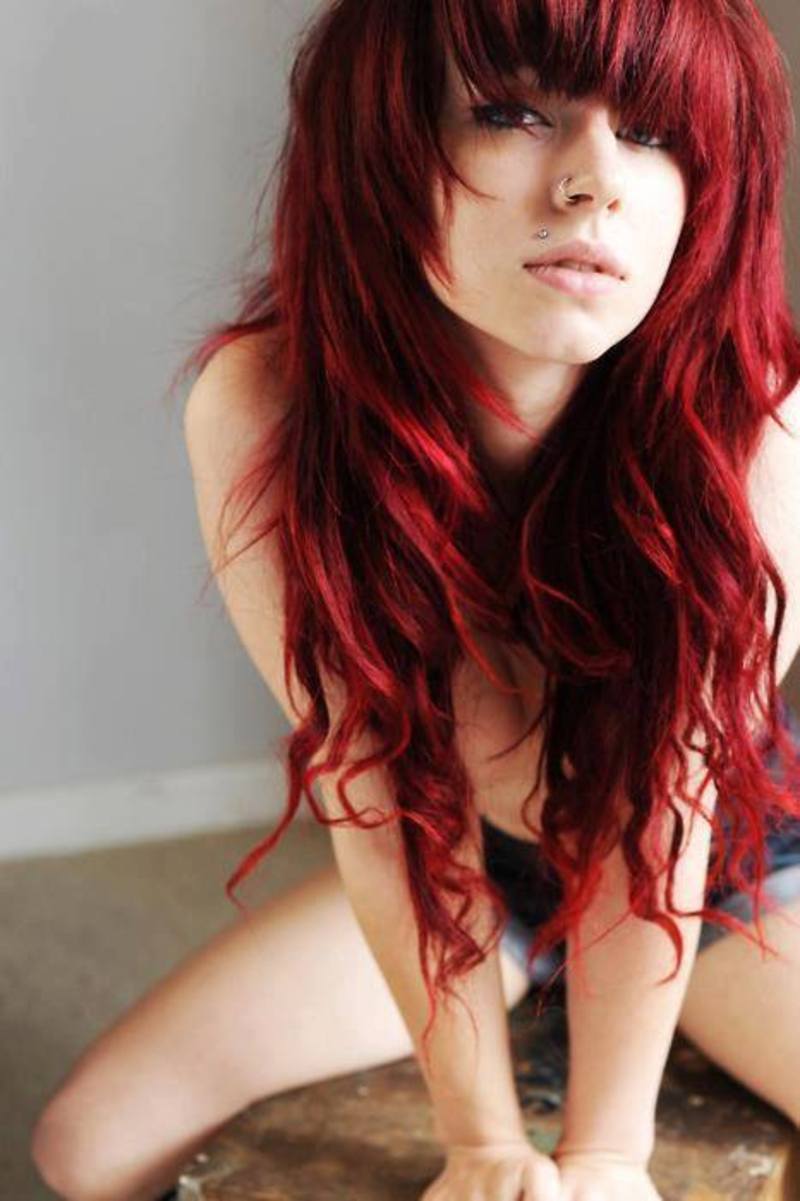 Whew! We love (LOVE, LOVE) this bright red hair color. And the fact that it's cut into a shag just makes us love it even more!
11. Long locks with a half updo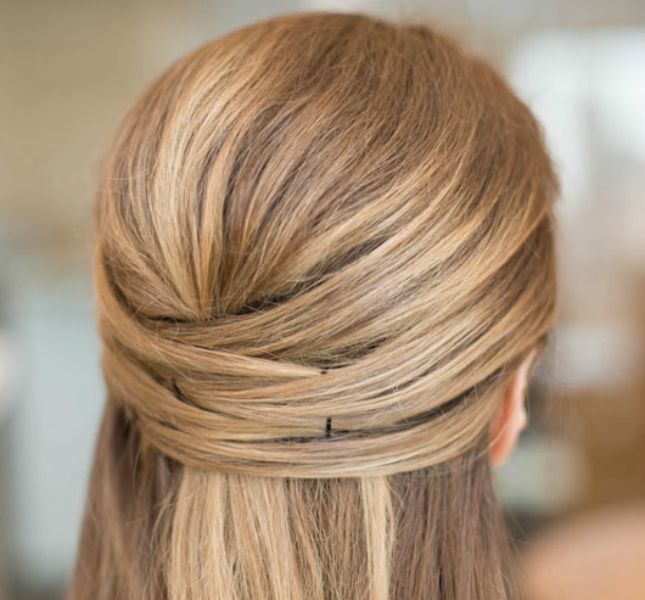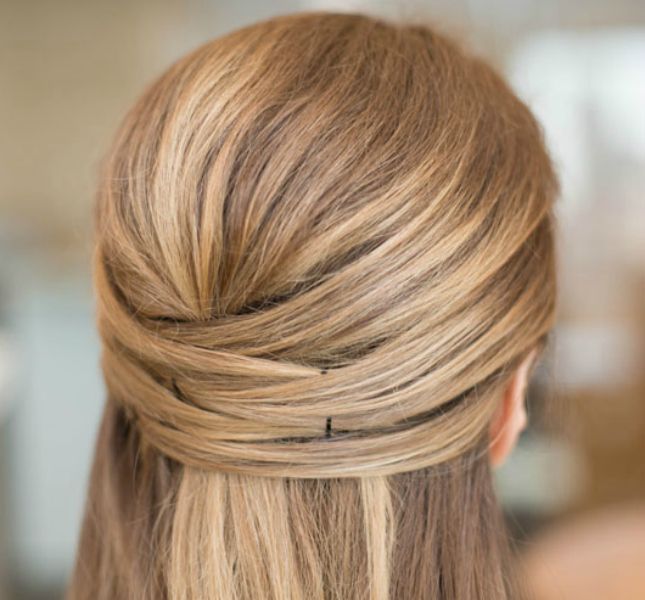 If you're someone who is a bit more on the conservative side, this is a half updo that is right up your alley. It's smooth and sleek and another fun way to use bobby pins.
12. Long locks with a zigzag braid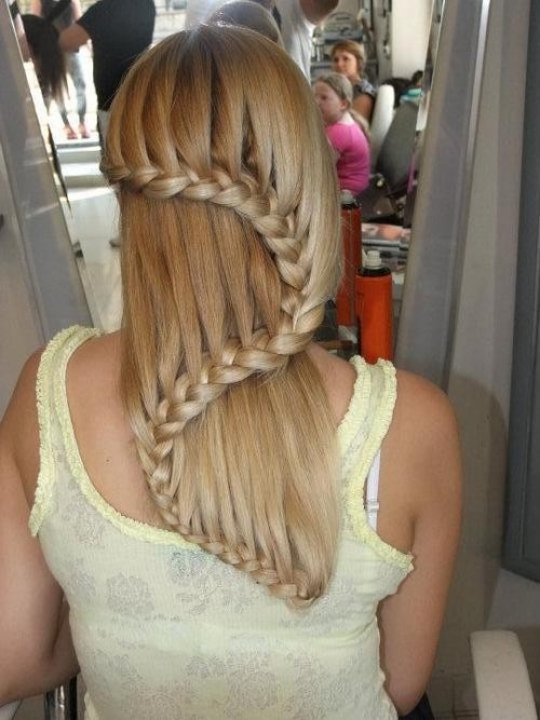 Yeah, we're still trying to figure it out too. That's why it's in this feature. You'll be truly unique with a zigzag braid like this one!
13. Long locks with a side twist bun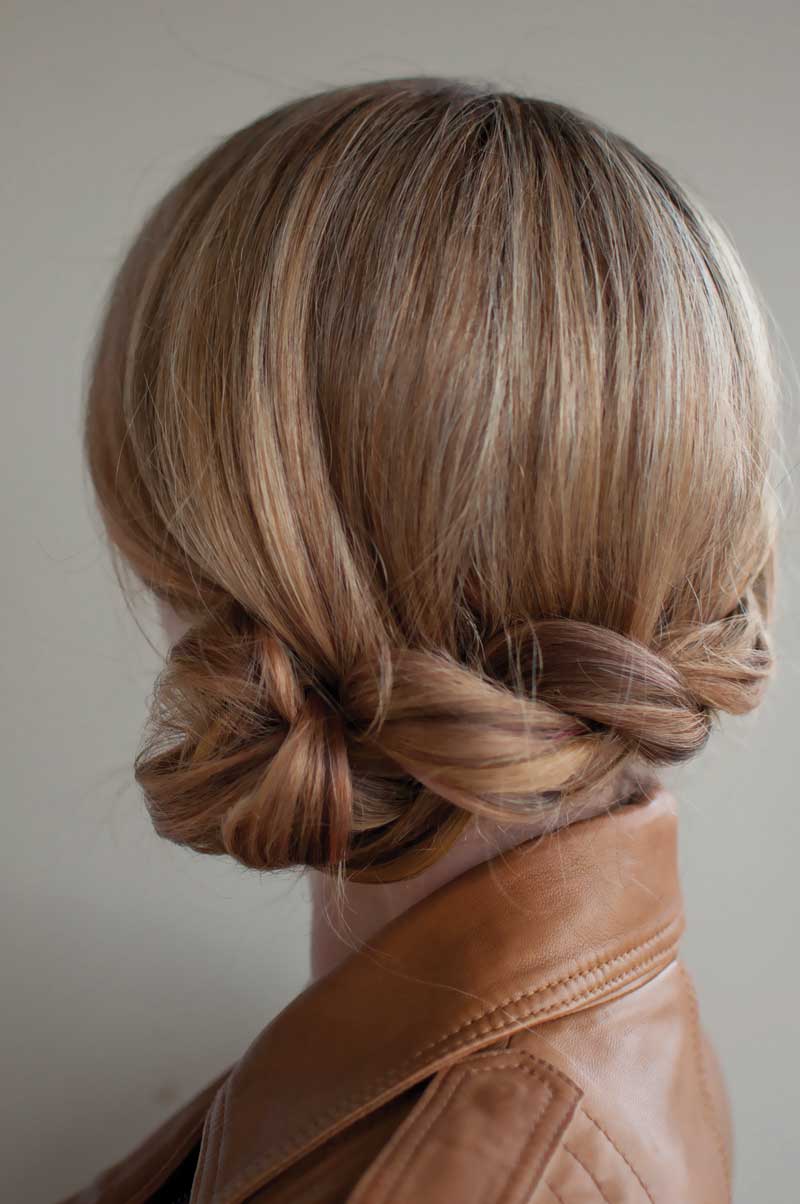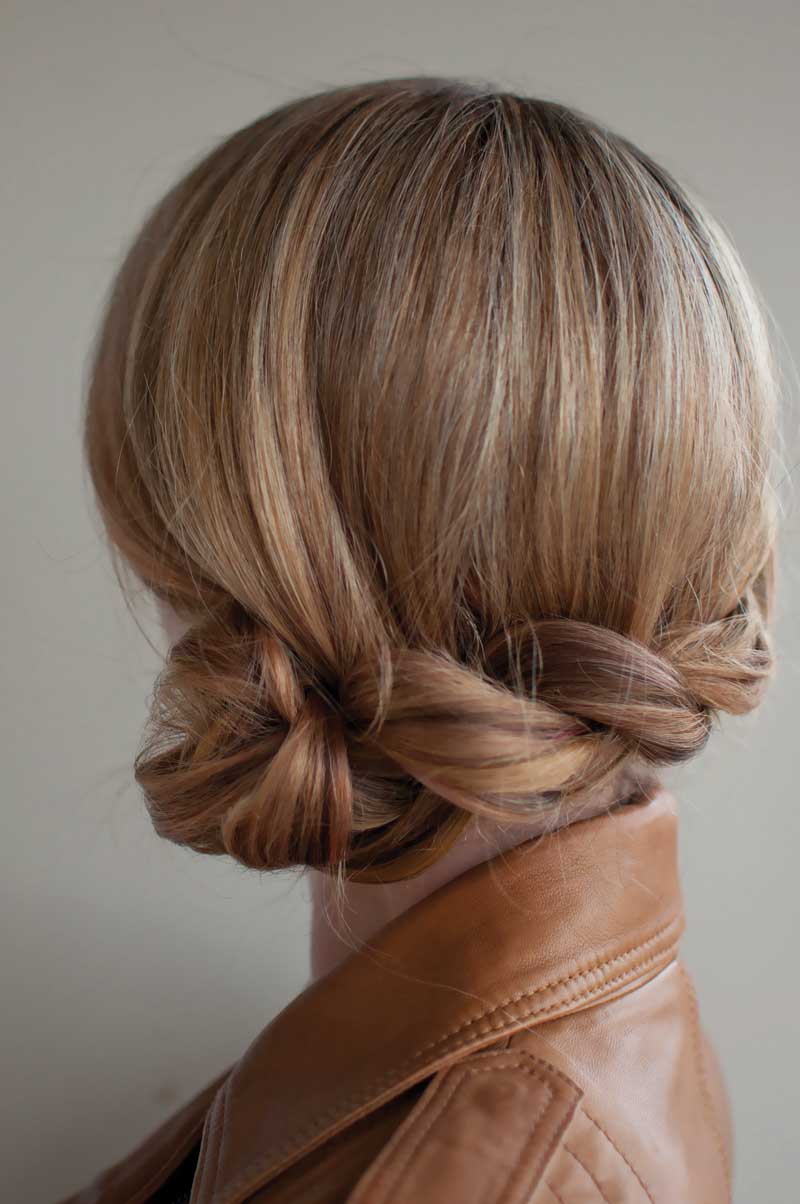 Here's another way to rock a side bun. Just twist the ends and then tie it all together on one side of your hair.
14. Long locks with the front pulled back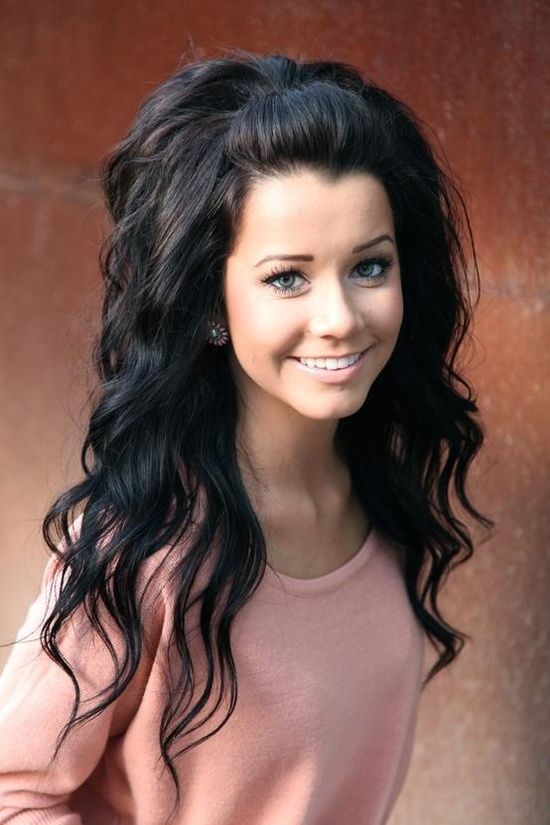 Here's something that is cute, quick and easy. With a bobby pin or even a barrette, take a small portion of the front of your hair and pull it back. (Note: This works best if you have either really long bangs or no bangs at all.)
15. Long locks with a bandana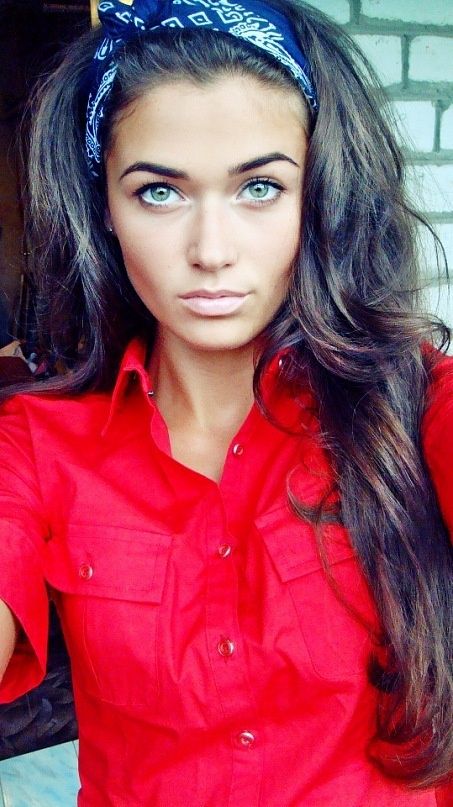 Want to pull your hair back but you can't seem to find any of your headbands? No problem. We're pretty sure you have a scarf or headband laying around, right?
16. Long locks with blonde chunks of color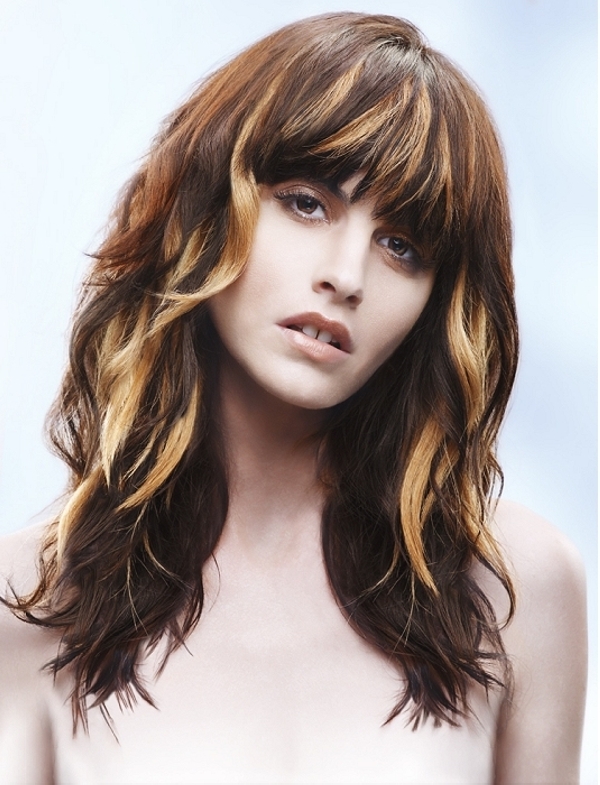 You can go with the subtly of blonde highlights or you can try something even bolder by adding big chunks of blond hair color. It's really great with a chocolate brown as the base.
17. Long locks with two side French braids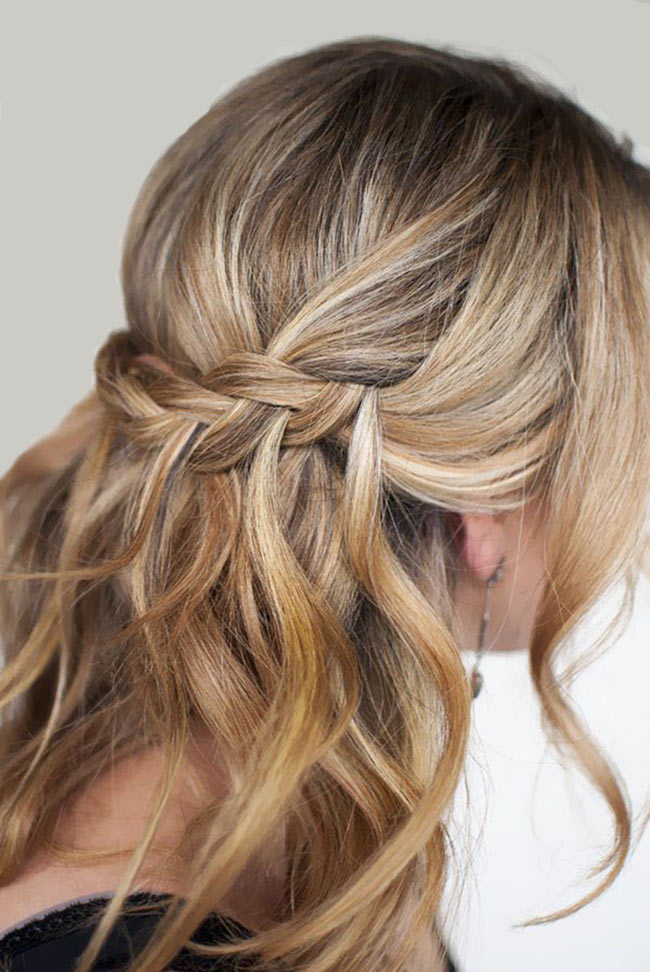 Two loose French braids that connect in the middle are what make up this particular hairstyle. It's really feminine, which is the best part about it.
18. Long locks with violet hair color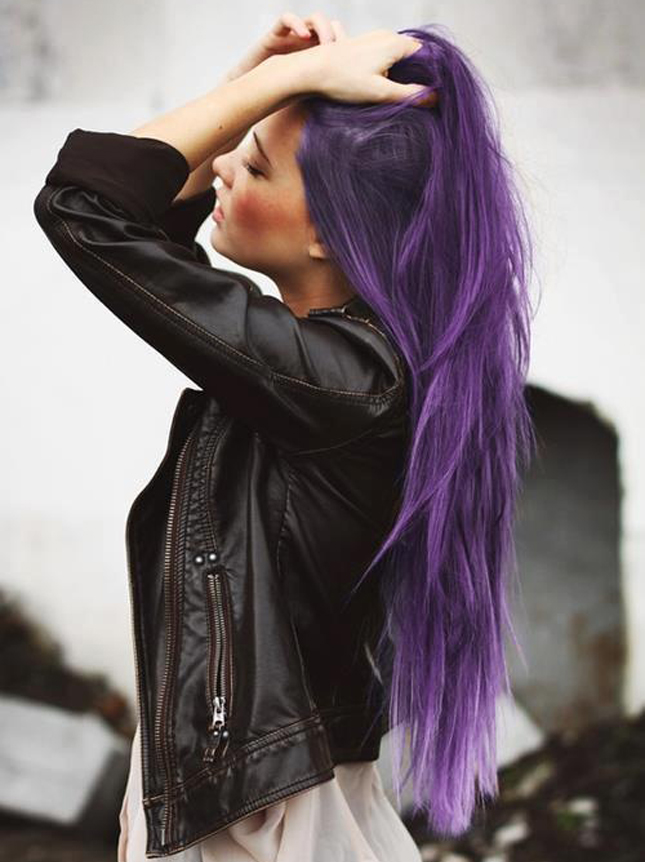 If you want to go all out on the bold coloring, try something like violet. Purple represents royalty and you'll definitely be the queen of all things stylish and modern with a shade like this!
19. Long locks with a low ponytail and knot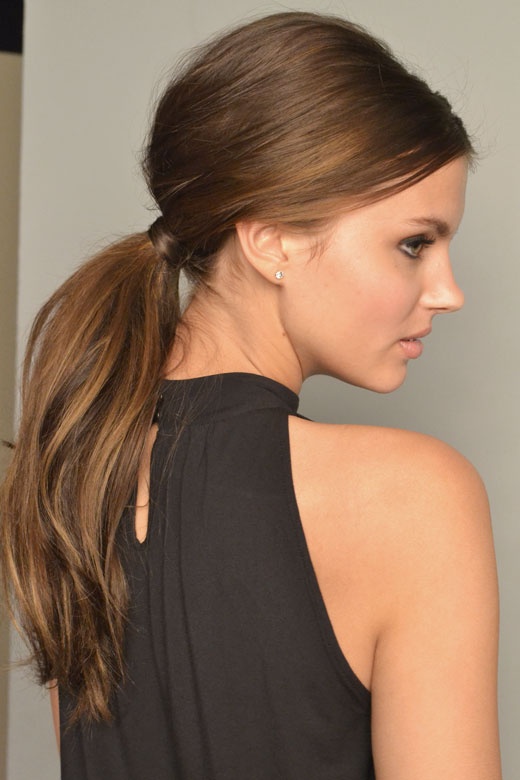 This is a more traditional way to wear a low ponytail. Just remember to use a small portion of your own hair to wrap around your ponytail holder in order to complete this particular look.
20. Long locks with two fishtail braids
When you were a little girl, there's a pretty good chance that your mom put your hair into two braids. This look is simply the "adult girl" version of it.
21. Long locks in a twisted braid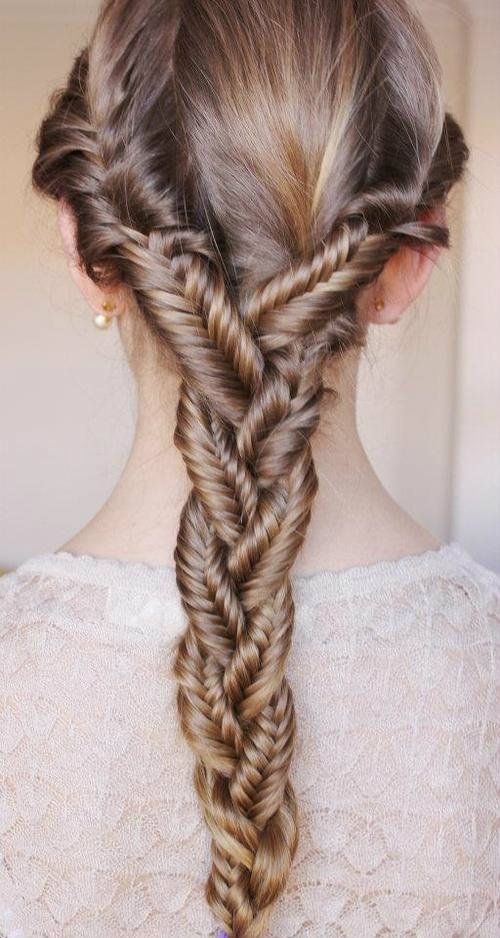 Braids. Braids. Braids for days. That's what this ponytail represents. #verycool
22. Long locks with added extensions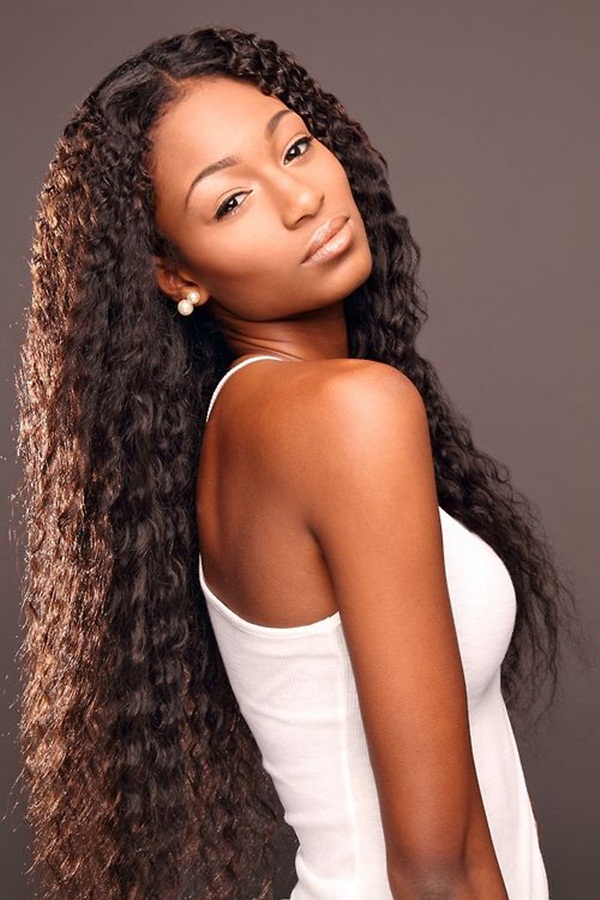 If you already have long hair but you secretly wish it was longer, there's a relatively simply solution. Just add some extensions. You can go with hair clips for a quite transition or you can get some weave sown in if you want to wear it a certain length all throughout the fall and winter seasons.
23. Bone straight long locks with blunt bangs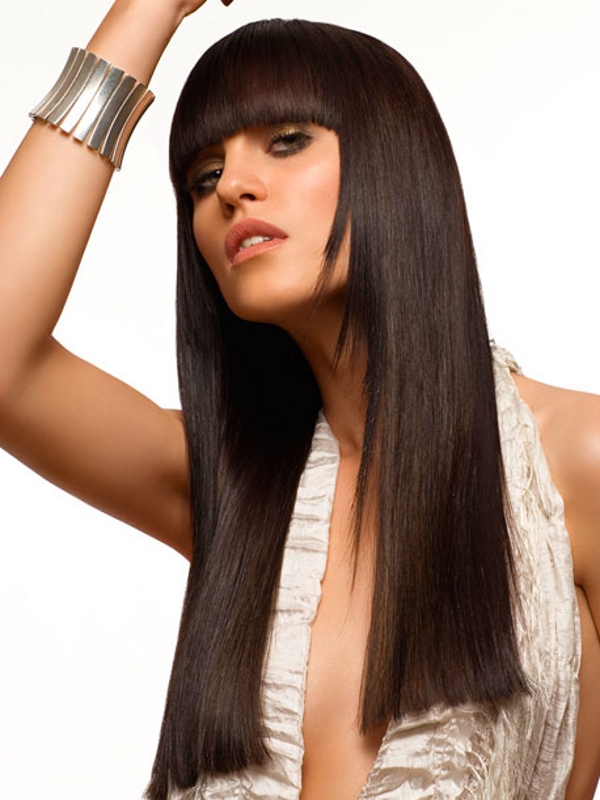 Bone straight hair. It's so 60s and also so sexy. If you have naturally wavy or curly hair, a flat iron can get you this look in no time.
24. Long locks with wispy ends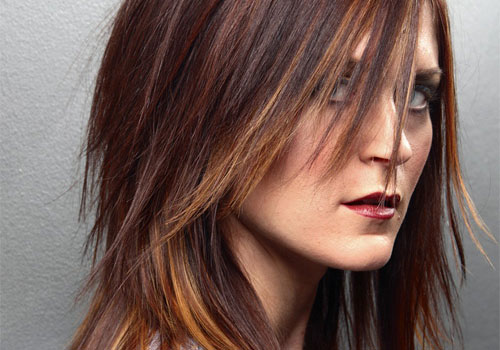 This cut with the wispy ends is basically another version of a shag. It's perfect or naturally straight or even naturally thin hair.