Whether it's your first or 20th date, there's something that's so much fun about getting ready to go out. Because let's face it, although it's always a blast to dress up in a way that makes you look pretty and feel beautiful, there's something extra special about doing it so that a certain someone special in your life will take more-than-usual notice.
If you've got a date coming up and you know you want to catch (and hold) his attention, but you're not quite sure how to do it, hopefully these outfits will provide you with a bit of inspiration. We think that all of these will make him love—and lust—you even more. If you decide to wear them.
1. Two-piece maxi set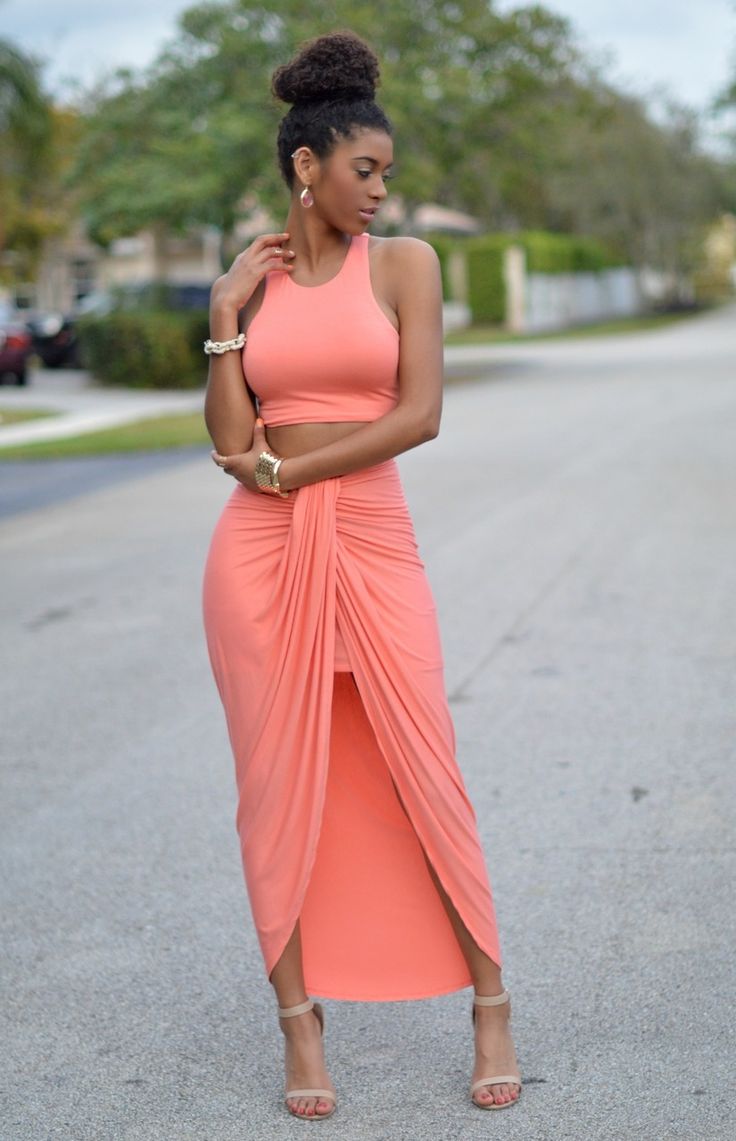 Coral is a beautiful shade. The only thing that can make it better is if it's a part of a halter two-piece maxi set like this one. (We really like that mini skirt underneath the long wrap skirt too.)
2. Skinny jeans and heels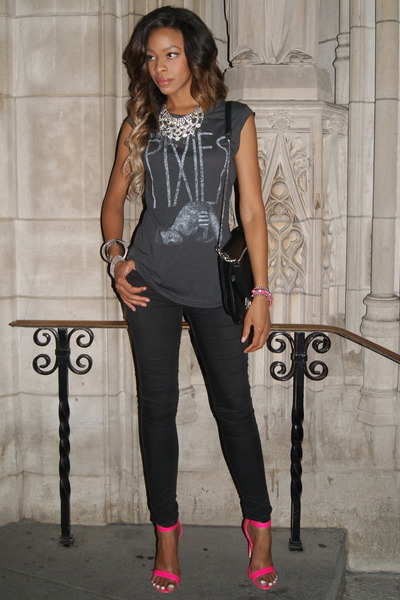 Even if you barely have two quarters to rub together, you can still look hot. Just put on a pair of skinny jeans and some of your highest heels. Everything else will just be…bonuses.
3. Halter maxi dress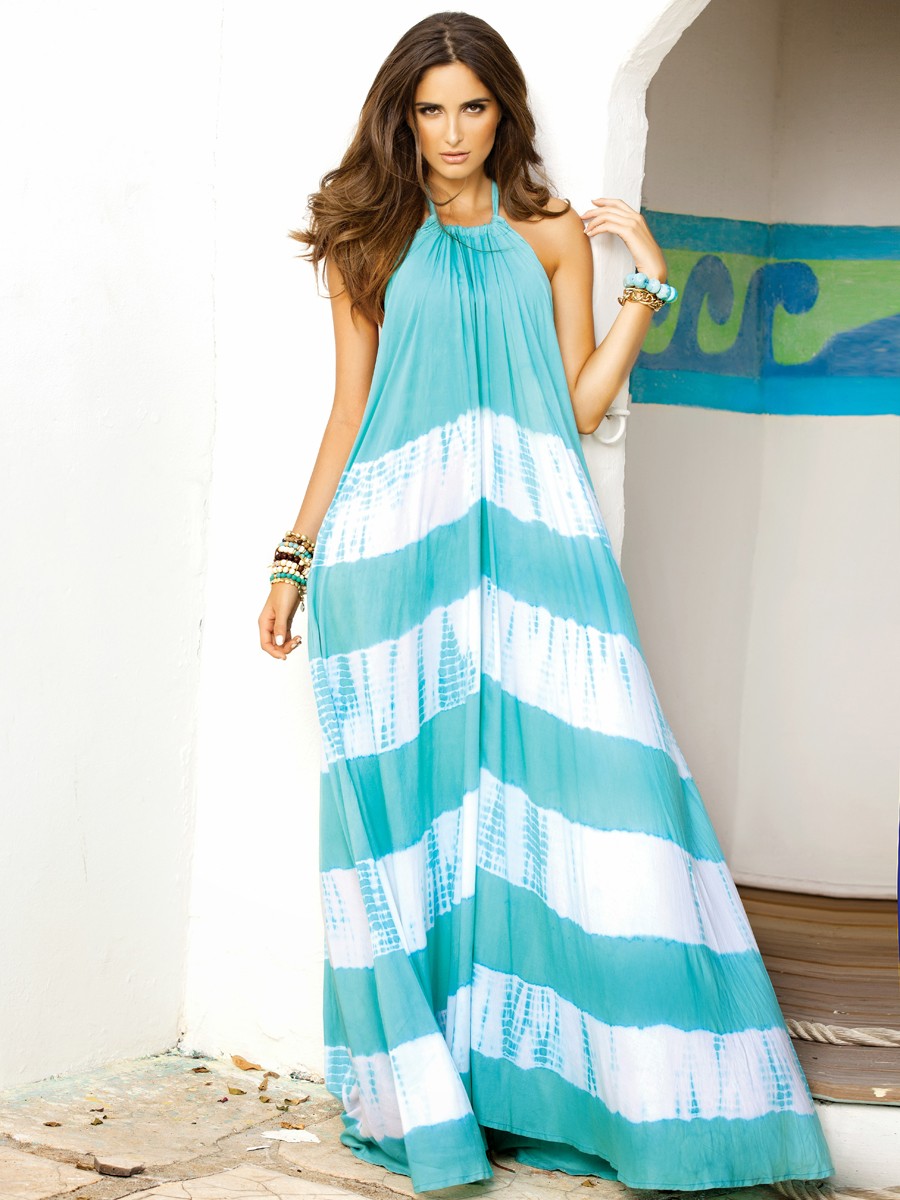 Looking sexy doesn't always mean that you have to show a lot of skin. Just look at how sensual she looks in this halter maxi dress.
4. Off-shoulder top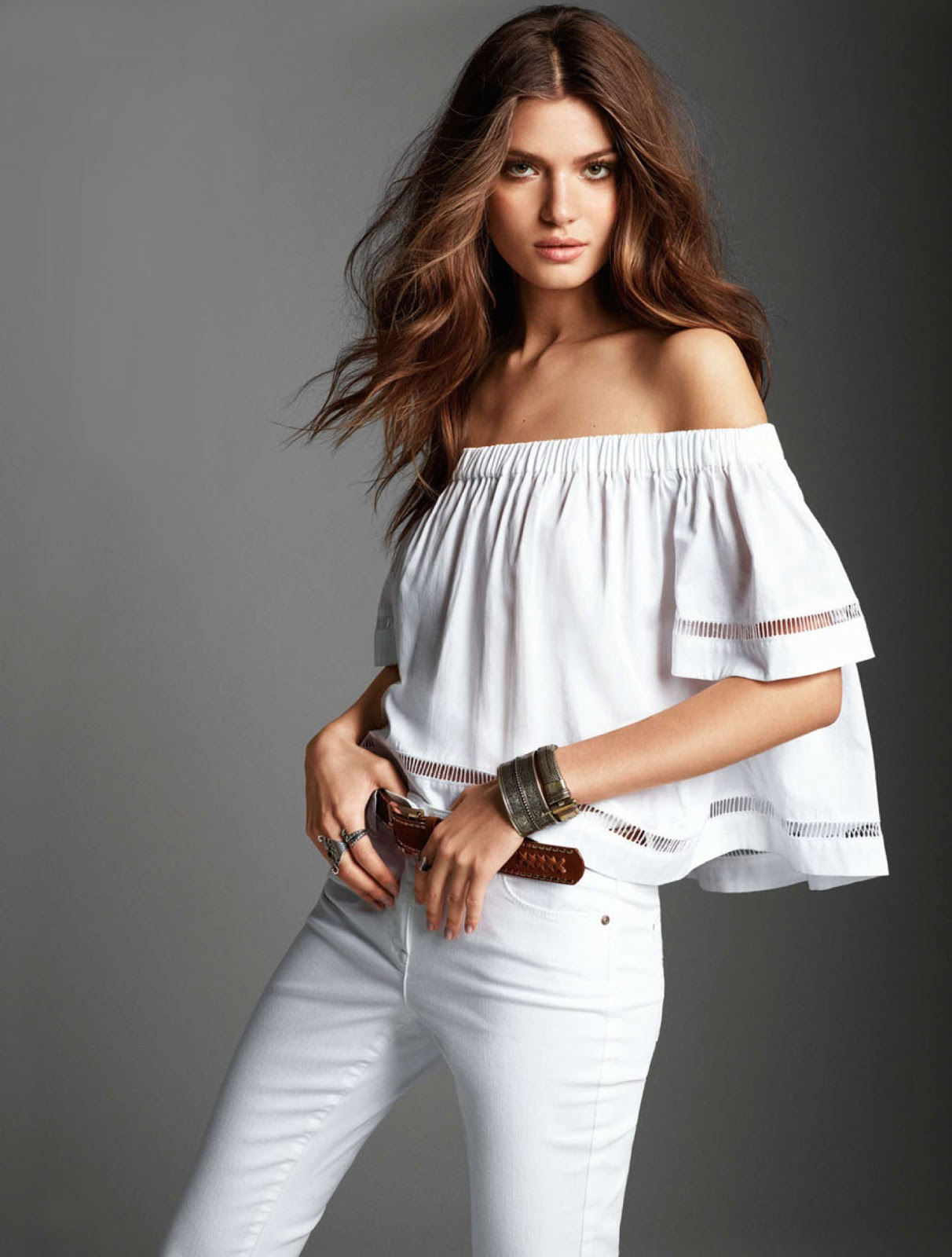 Off-shoulder looks are in season right now. Whether it's a dress, mini skirt or even a top, you'll look quite romantic in it.
5. Dress and cowboy boots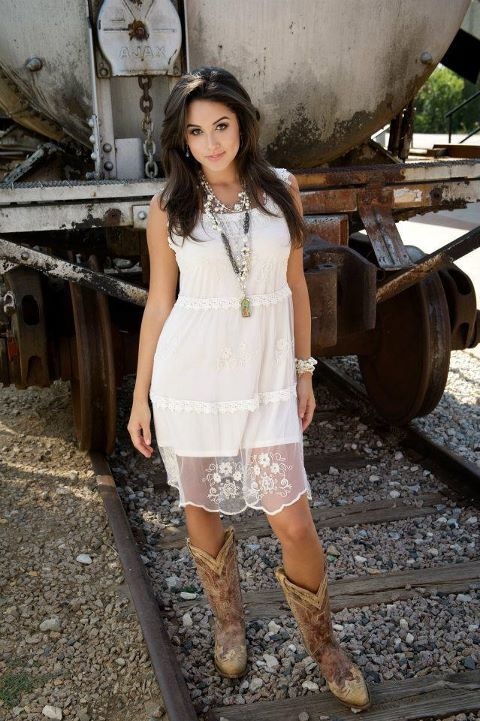 Although this used to be seen as "Southern style", even guys who live up north or never listen to country music find something quite endearing (and appealing) about a woman in a dress and cowboy boots.
6. Boho chic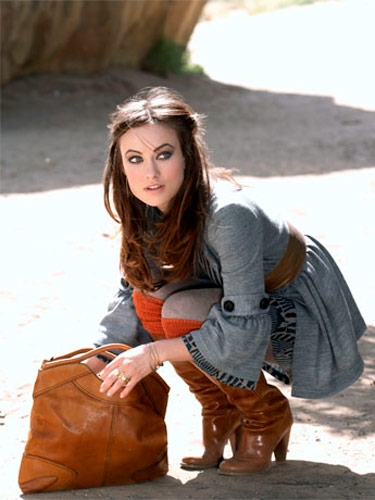 The Boho chic look is a big trend. This shot provides all sorts of reasons why.
7.  Mesh top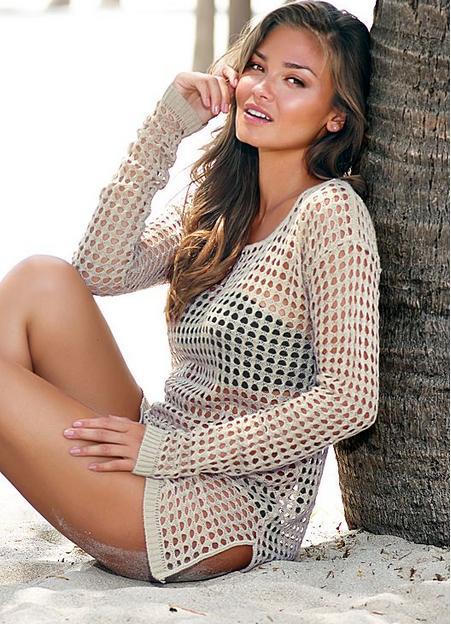 A mesh top. Whether you decide to put it on over your swimsuit, a tank or even a nude-colored bra, you'll look just right for a summertime date. Especially if it's on the beach.
8. Tank top and cut-off jean shorts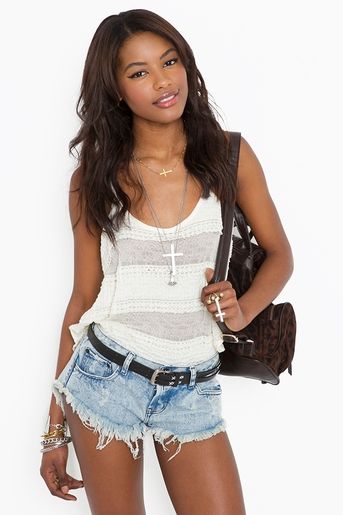 If you asked 100 guys why they're a sucker for tank tops and cut-off jeans, they'd probably each give you a different answer. It doesn't matter, though. It's easy-going and still so appealing. Give it a try sometime.
9. Wrap dress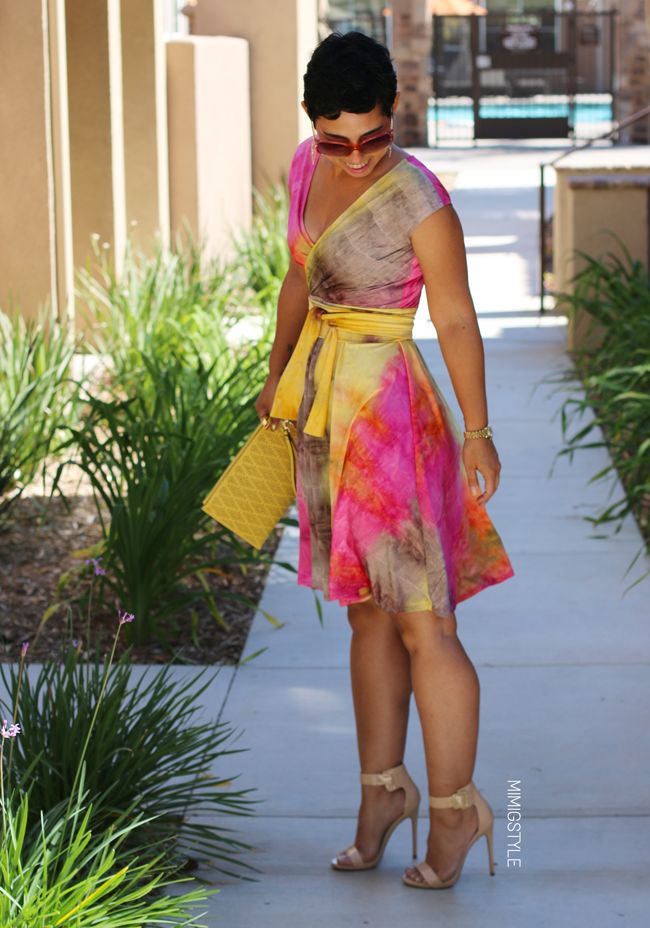 Wrap dresses are one of the best things to ever happen to women's fashion. Every body type looks so good in them!
10. Floppy hat and sunglasses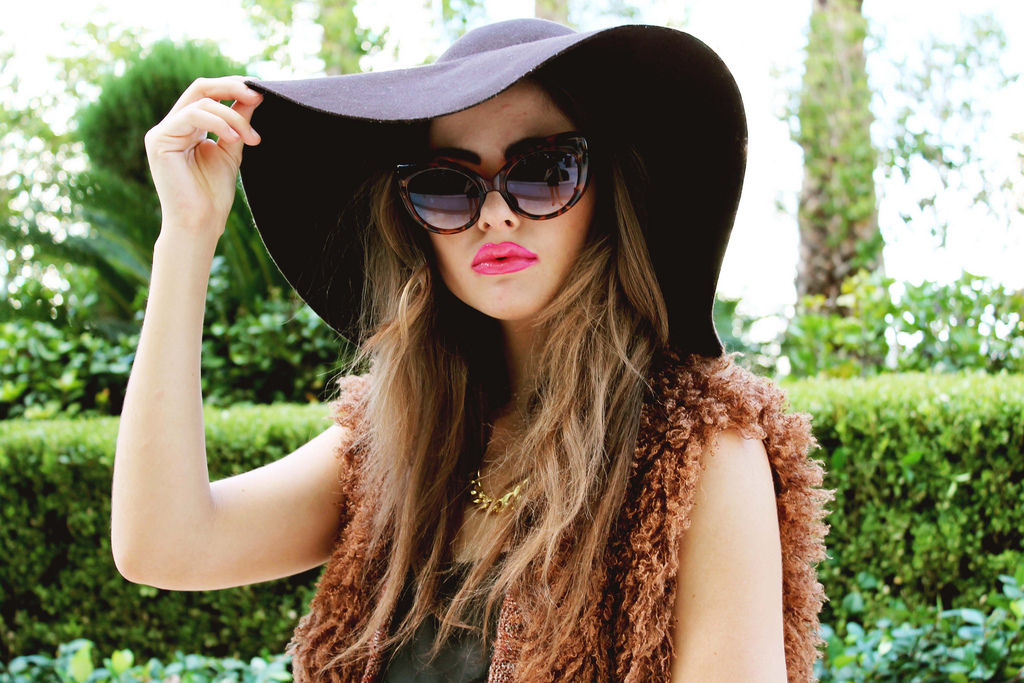 Sometimes it's a couple of accessories that can make a man take notice. Take a floppy hat and a pair of sunglasses, for instance. If anything, both items invoke a bit of mystery about you.
11. Tops with low necklines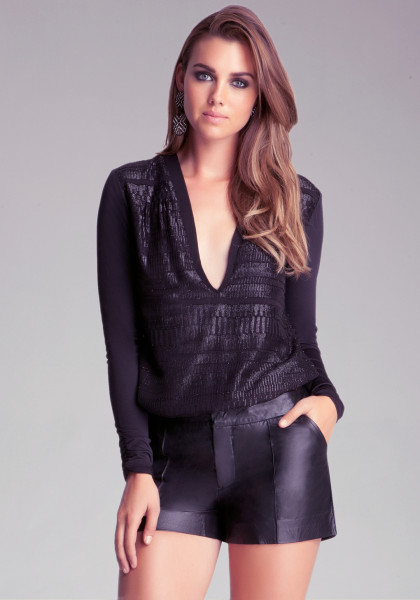 Low necklines. These are the best for women who have smaller bust lines. Sexy without being raunchy. The perfect fashion balance.
12. Party dress with ruching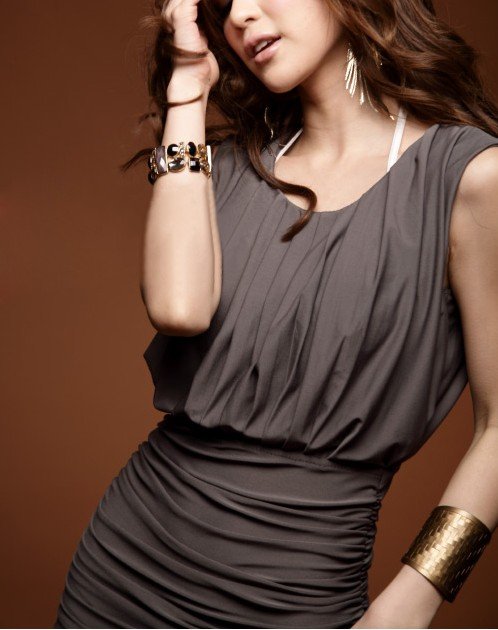 Are you going dinner and dancing for a first date. He won't be able to take his eyes off of you in a party dress like this; one that has lots of ruching.
13. Sweater dress and thigh high boots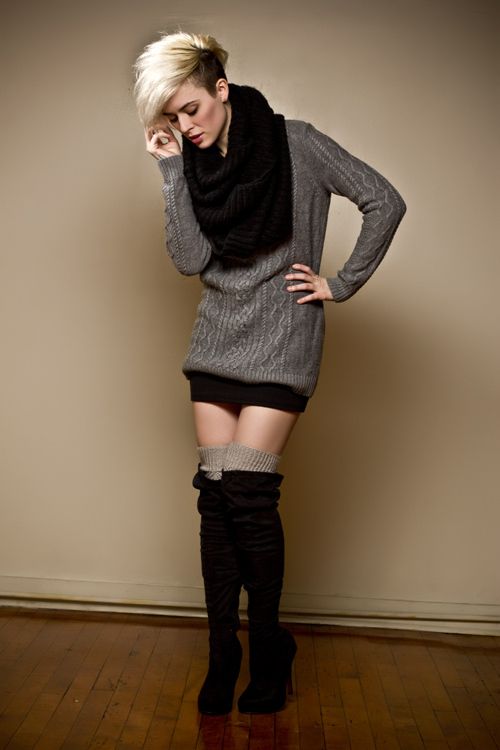 Even when it's freezing outside, you can still raise his temperature. A sweater dress and a pair of thigh high boots will do it.
14. Backless black dress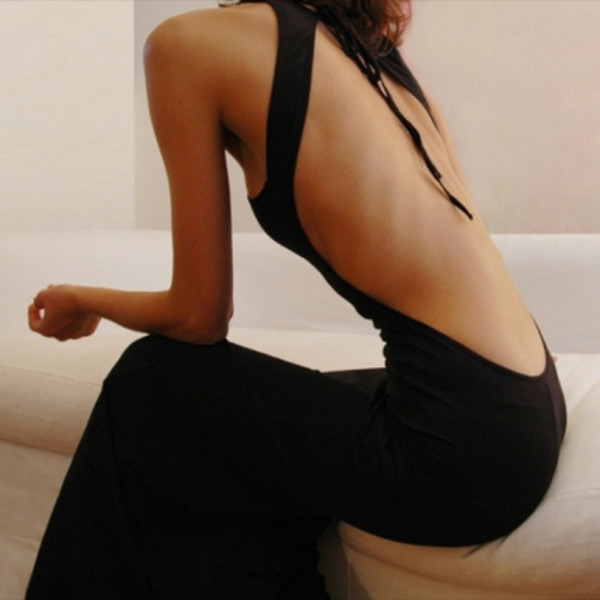 If you don't have a black dress in your closet, get one. Our recommendation? Look for a backless one. You'll be unforgettable—coming and going.
15. Shorts and heels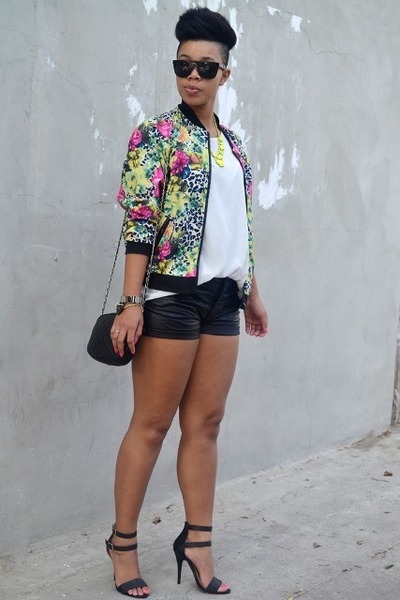 The only that's better than a woman in jeans and high heels is a woman in shorts in high heels. It literally makes your legs go on for days. And really, what man doesn't love that?
16. A sundress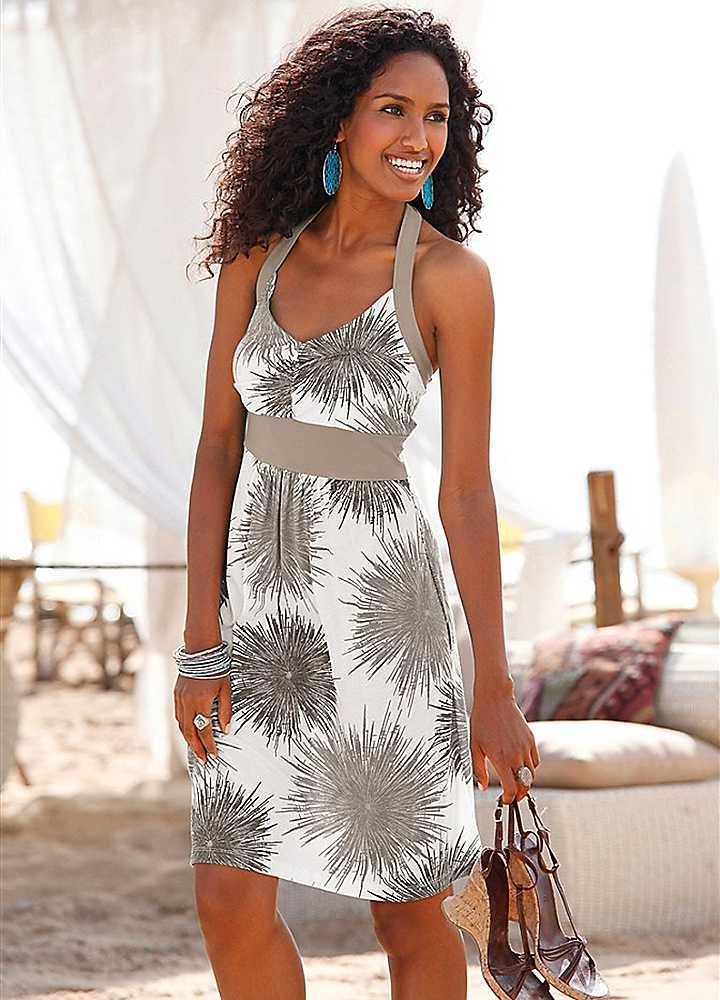 Sundresses are perfect for the hot weather. And they come in so many styles, colors and patterns that you'll be sure to find more than a few that he'll love seeing you in.
17. Wedge sneakers (with anything)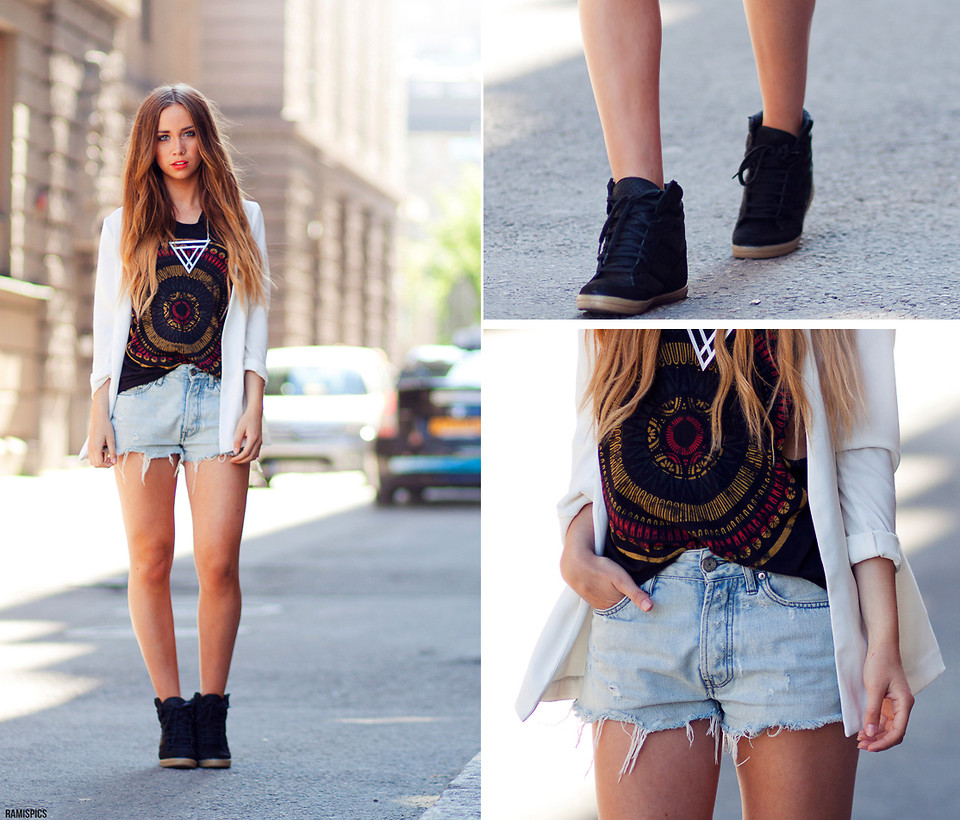 Even if you're not naturally a "sneaker gal", at least try on a pair of wedge sneakers. They'll give you a little bit of height and they're super cute on casual outings.
18. Dress and cardigan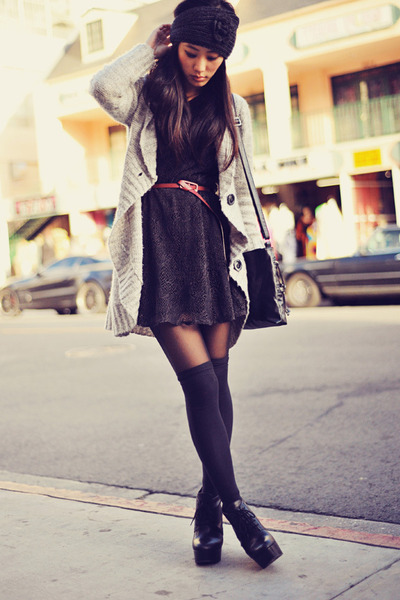 Here's one of the best fall looks. A short knot sweater dress, a longer (than the dress) cardigan and some over-the-knee socks. It's a look that's both sweet as well as seductive.
19. Sexy romper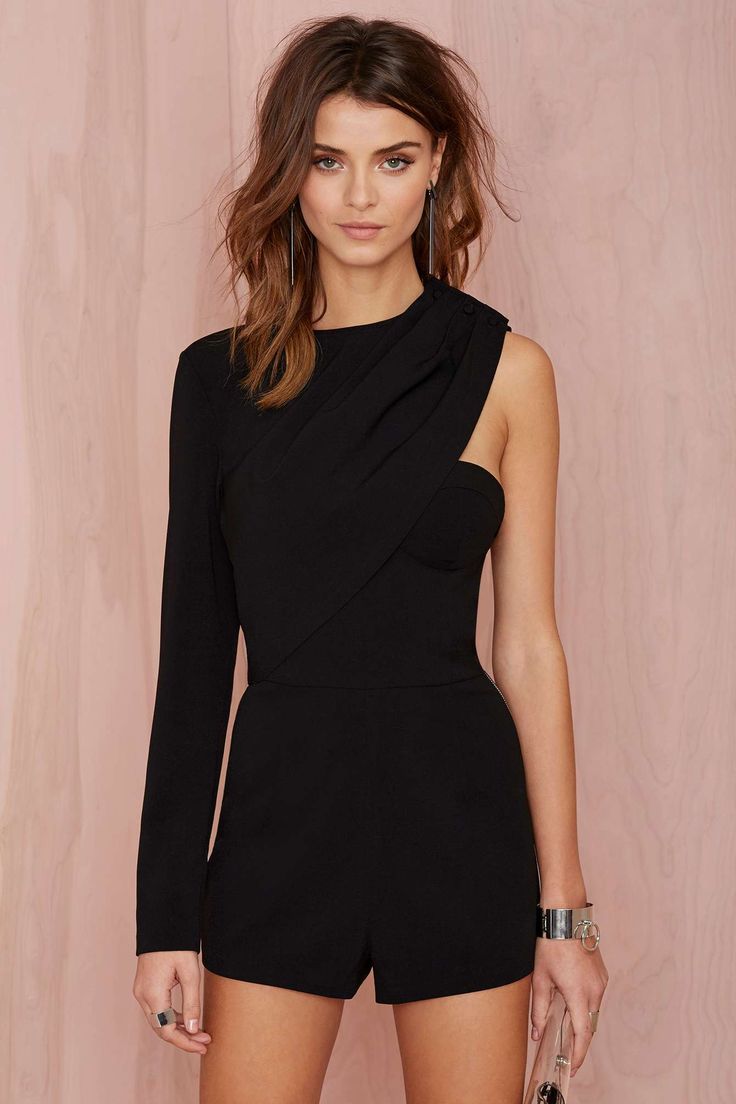 Rompers are simply jumpsuits that come in the form of shorts. If they happen to have a few cut-outs in them, he'll be the one going leaps and bounds to get your attention.
20. Sequin mini skirt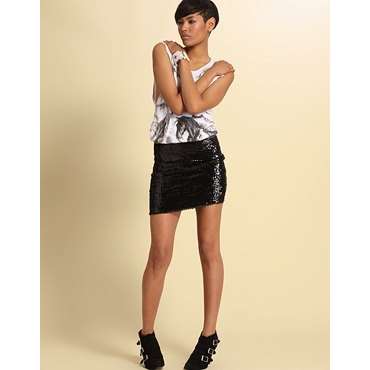 Yep. Gotta love the sequin mini skirt. It's edgy. Especially with a graphic tank top with a bold message on it.
21. Graphic tee and jeans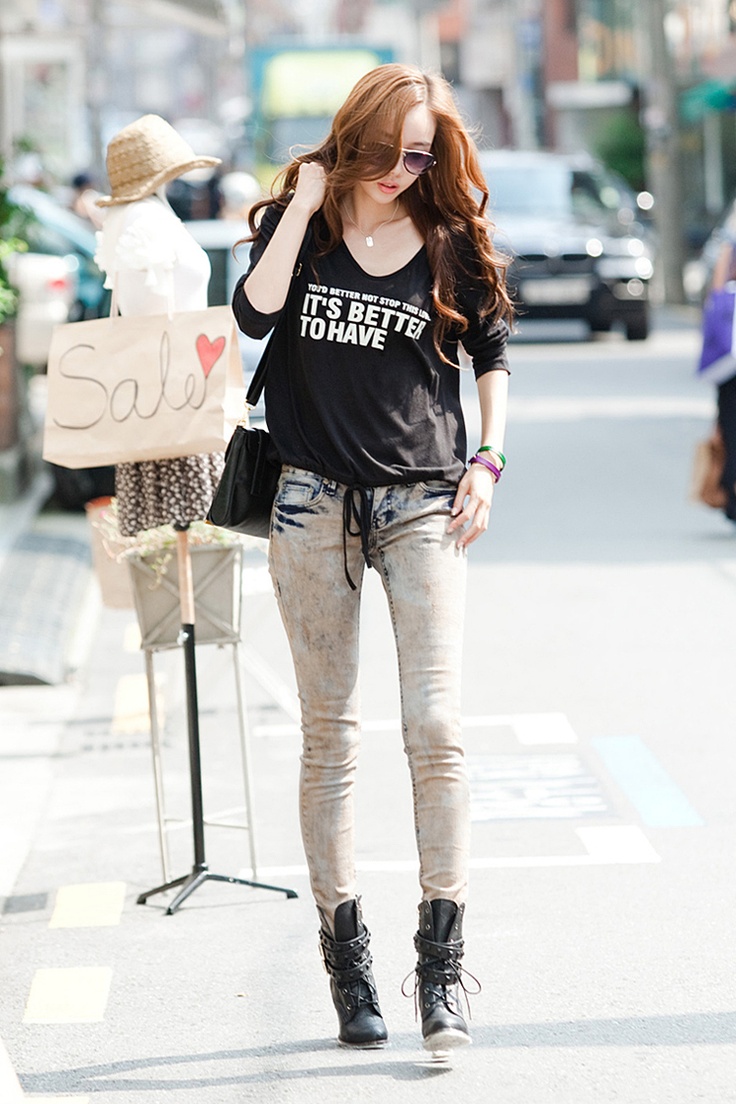 Speaking of graphic tees, one of the best things about them is they are the best way to display your personality without saying a single word. And then if your jeans fit? Well, that's also making a pretty bold statement too.
22. Tunic dress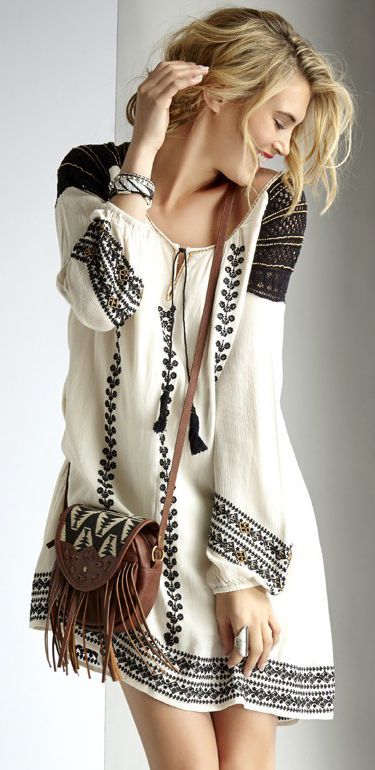 Tunic dresses like this one are super Boho chic. And the Bohemian look is one that makes every woman look amazing.
23. Long dress with side slits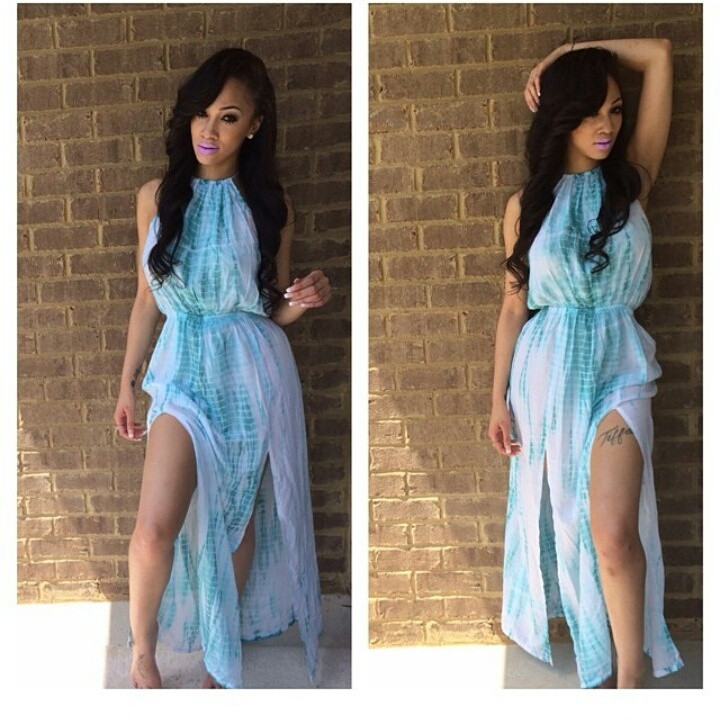 If you're always told that you've got a pair of great looking legs, don't hide them. Show them off. How about in a maxi dress like this one? One that has a long slit on both sides.
24. Dress with cut outs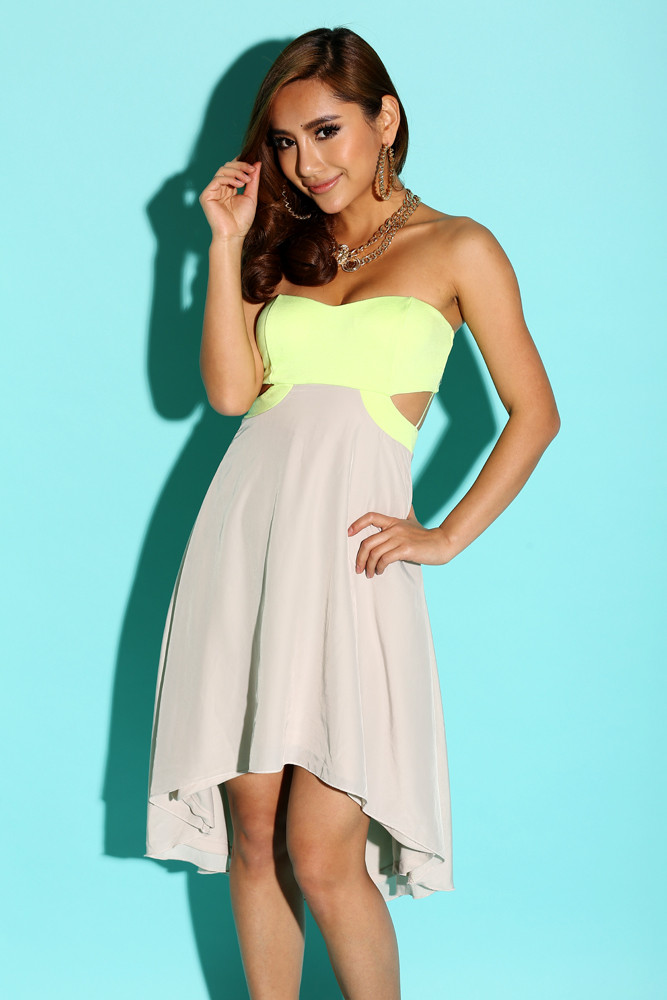 Here's a look similar to the romper with the cut-outs. Only this is a strapless dress with some. It's one of the best summer dresses going.
25. Strapless dress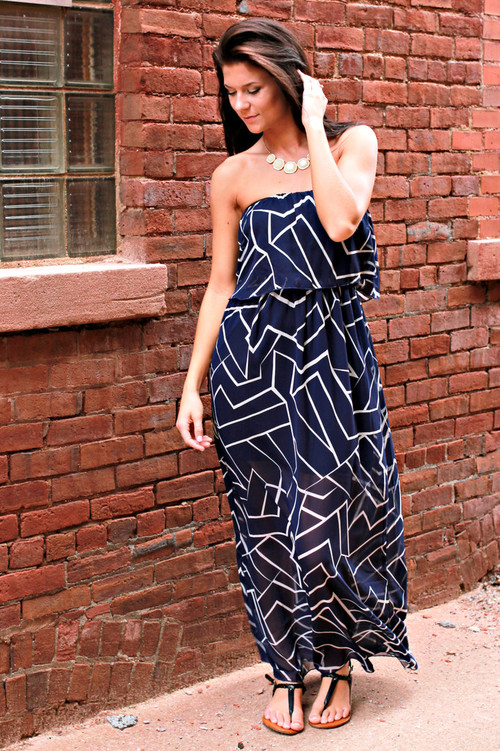 A long strapless dress like this one is so romantic and inviting—without looking like you're trying to be either.
26. Velvet red dress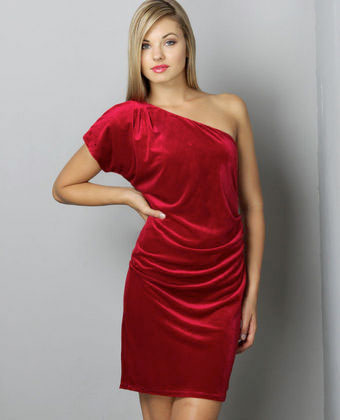 Wanna bring in a little bit of holiday cheer? You can do just that with the help of this off-should velvet red dress. Anywhere there is mistletoe, he'll use it as an excuse to his you. Over and over…and over again.