If there's ever a time of the year when having short hair is really tempting, it would have to be during the summer! When the sun is blazing, the last thing that you want to do is spend a ton of time fussing with your hair. Yet at the same time, always pulling it back into a ponytail can basically get to be pretty boring as well.
So look…why not just take the leap?
If you're secretly wavering either because you think that you might get bored with your new cut after a couple of weeks or you simply have no idea what kind of style would look great on you, we have some suggestions that can put your curiosity and anxiety at rest.
Short hairstyles that will not only make you look super cool but will keep you feeling that way too!
1. Pixie cut with long bangs and streaks of color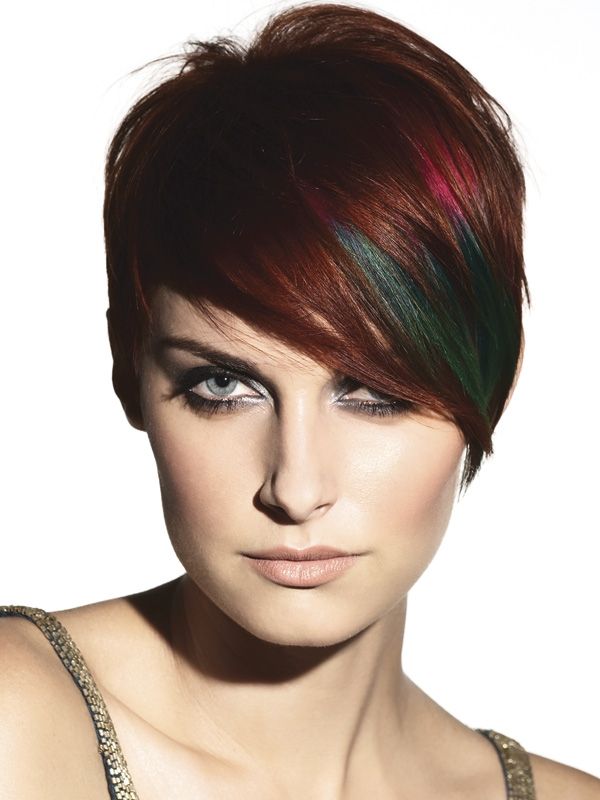 Even if there weren't any pink and teal streaks of color in this particular pixie cut, we'd probably still feature it. But you know what? We're so glad that there are!
2. Asymmetrical spiky cut
Asymmetrical spiky hair cuts are light, fun and flirty. All of the things that summer should be!
3. Curly Mohawk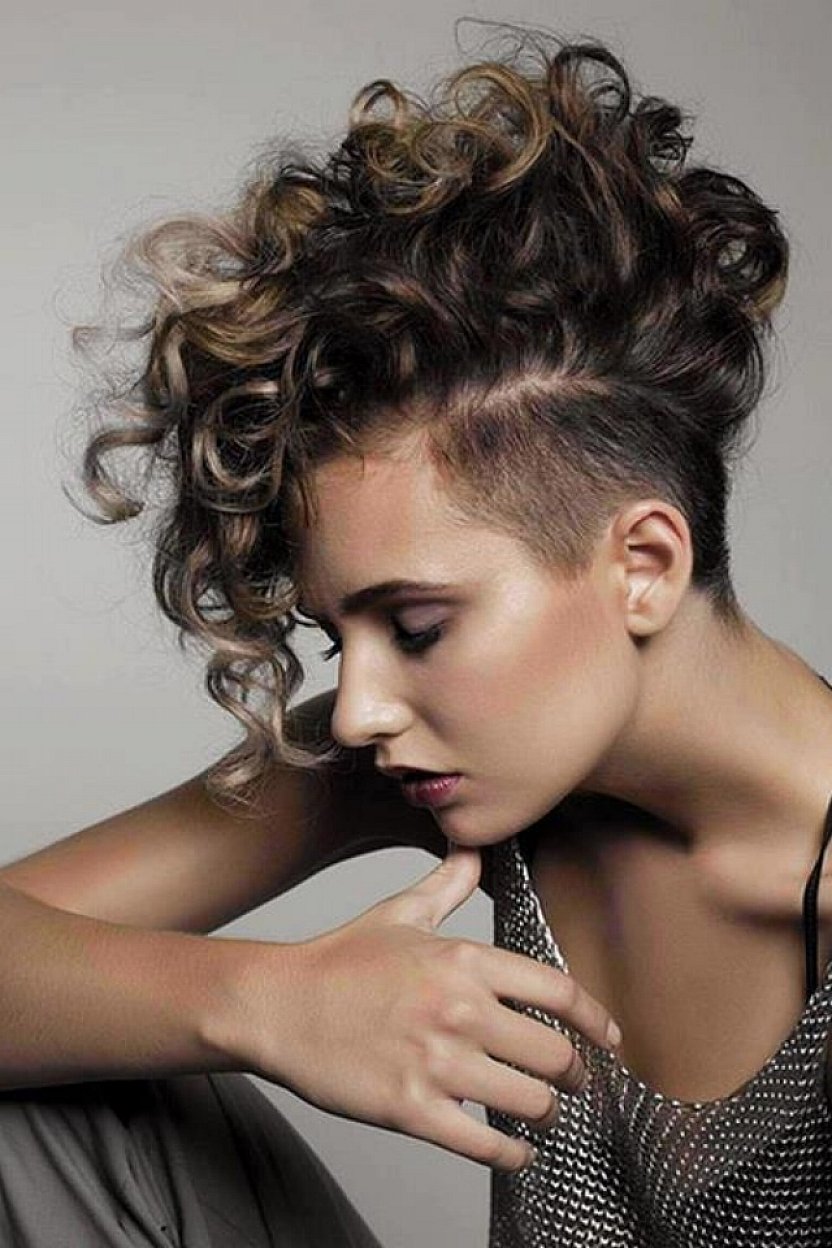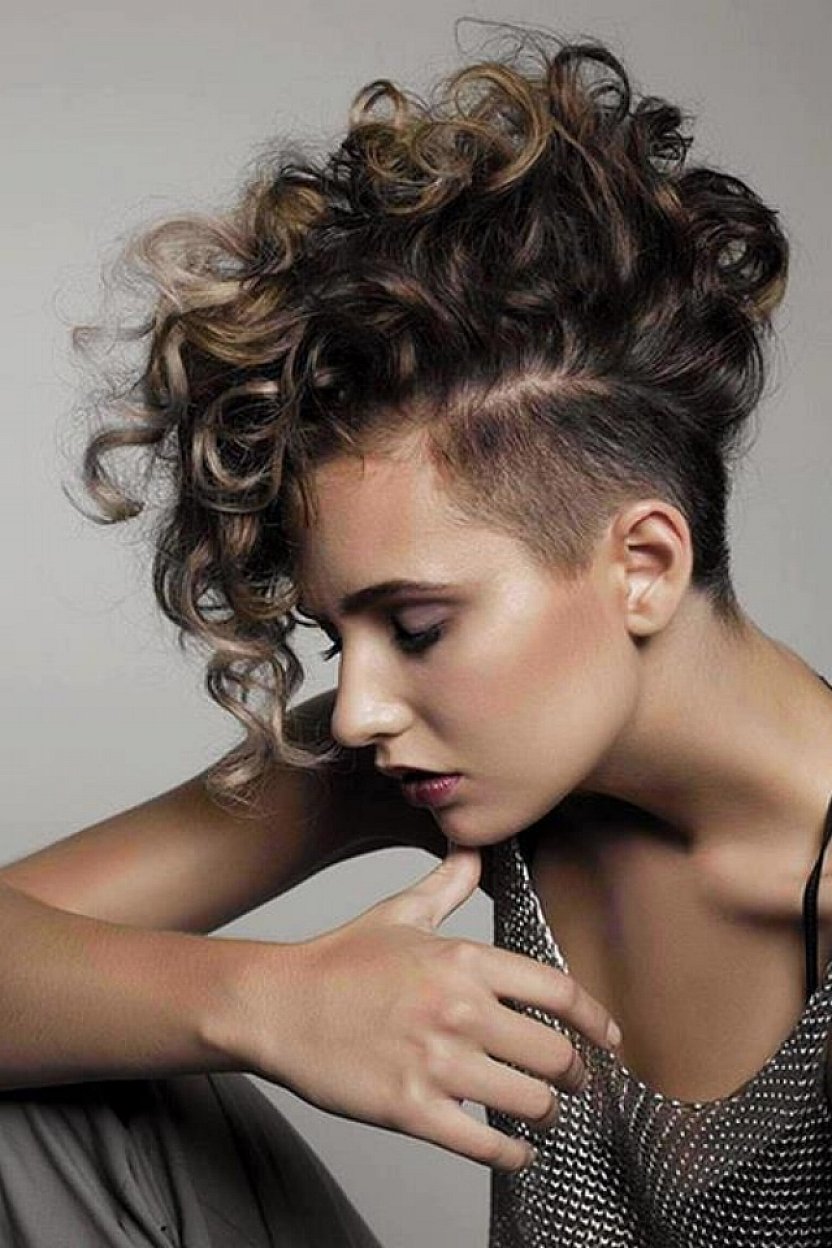 If you've been consider a Mohawk but you don't want to rock anything that's too short, go with a curly one like this. If the top was straightened, it would be a lot longer than how it appears.
4. Layered modified bowl cut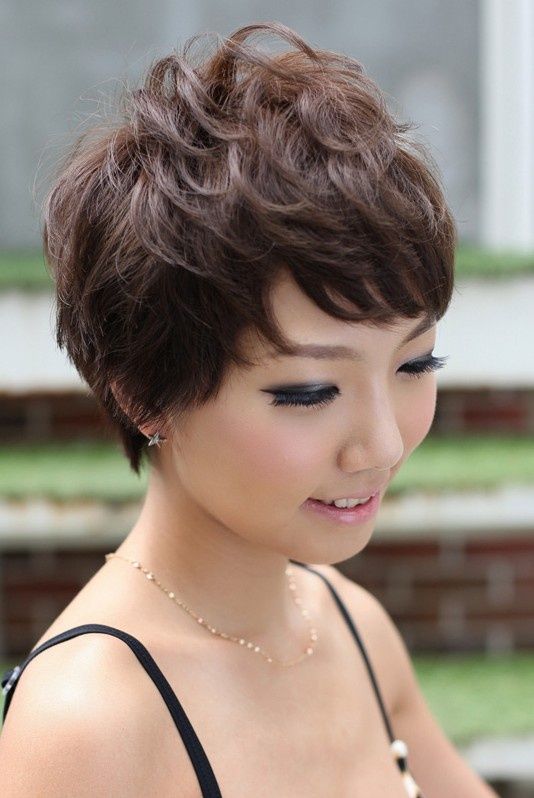 This is a delightful kind of hair cut if you're planning on spending most of your summer in summer dresses and flowing shorts and tanks. (Girly, girly, girly!)
5. Straight spiky shag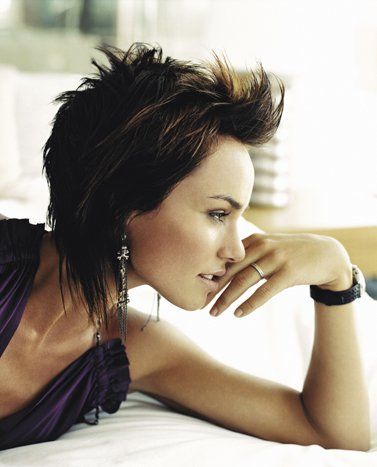 If your hair is naturally thick and straight and you pride yourself on having retro style, why not give this a try? You'll never have to worry about walking into a room and running into your fashion twin. That's for sure!
6. Clipper cut pixie cut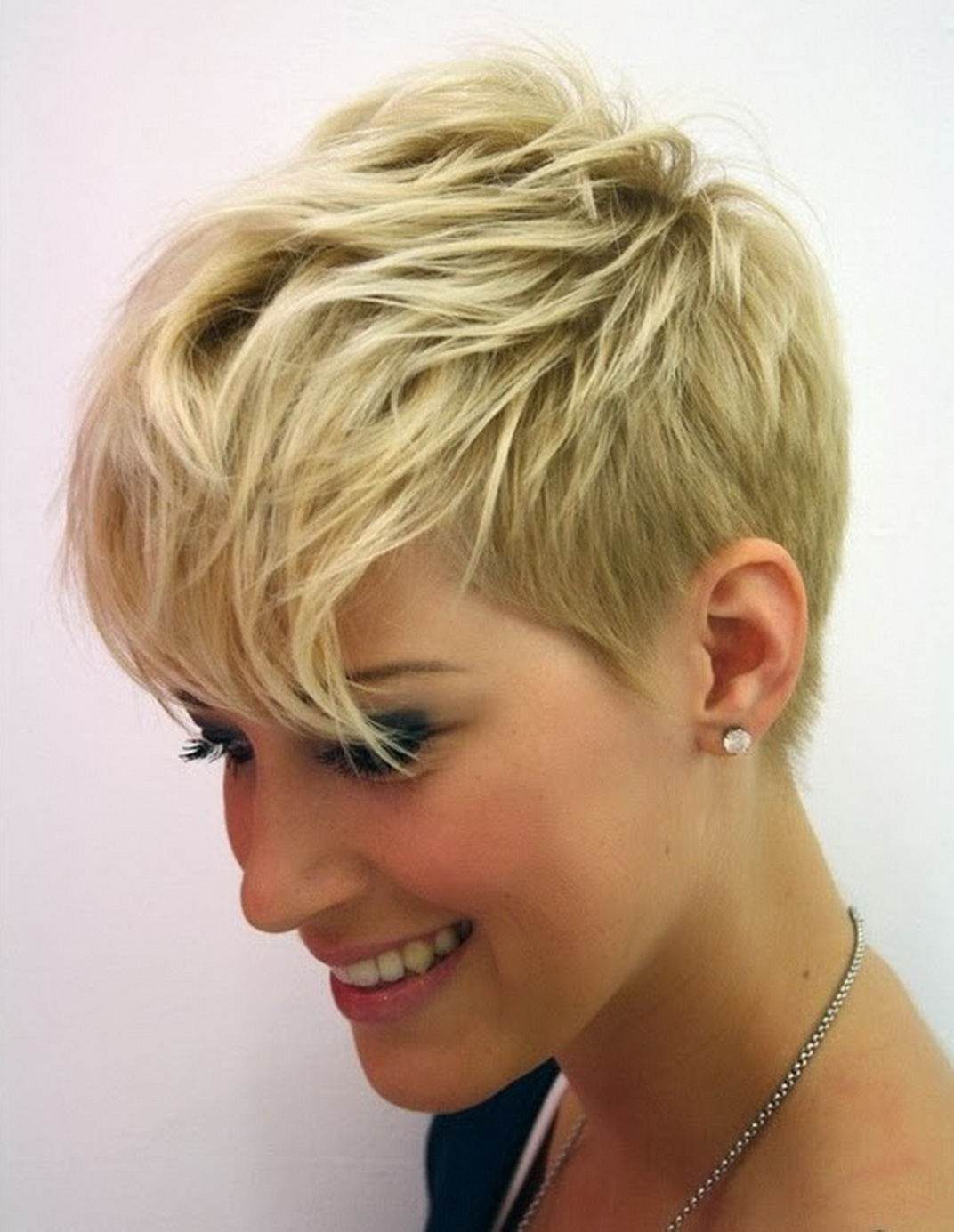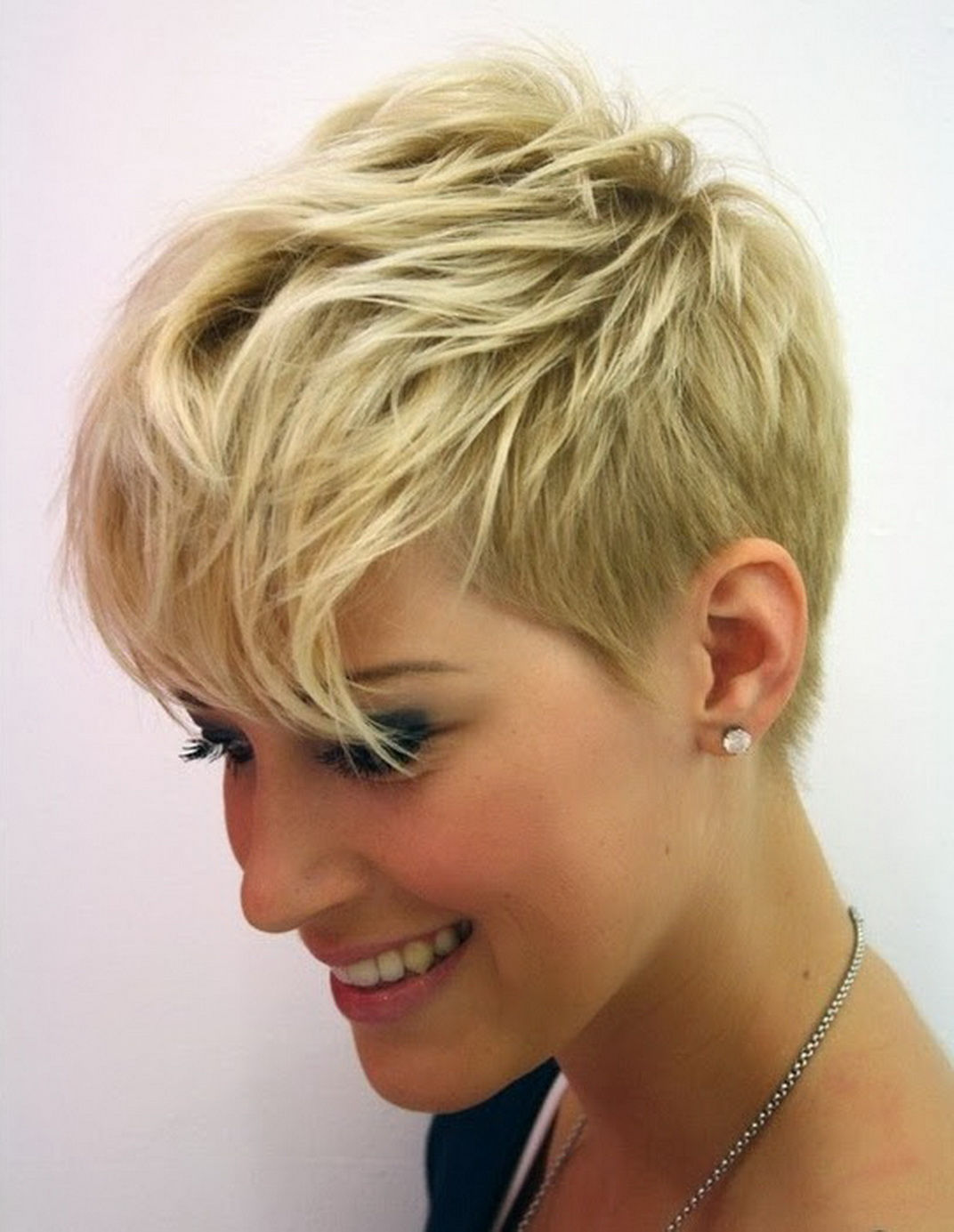 This is basically a pixie cut. That gives it a bit of distinction is the fact that the sides and back are significantly shorter. Probably due to a razor or better yet, a set of clippers.
7. Classic pixie cut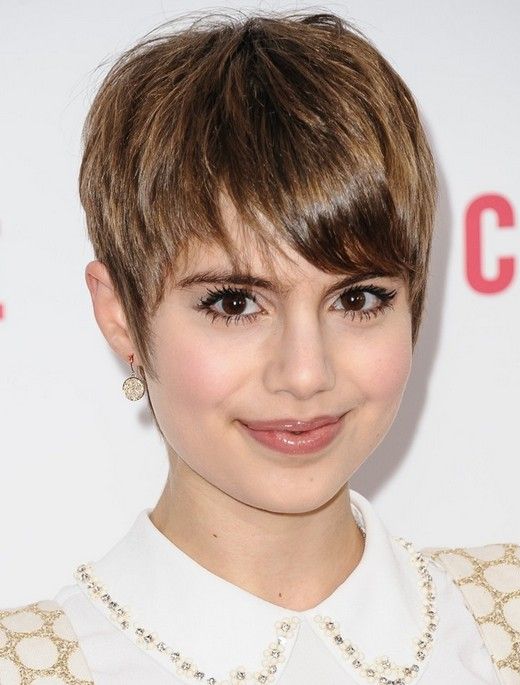 And then there's the classic pixie. Regardless of your age or body type, you'll look really angelic with a cut like this one.
8. Super straight shag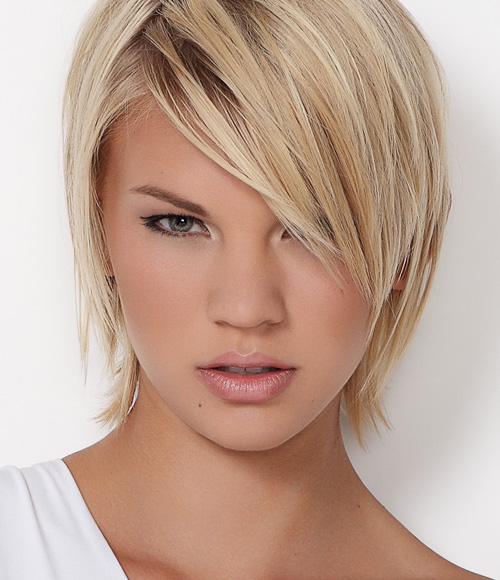 Shags are in. And if you never considered getting one before, don't you think this one screams "I'm hot just in time for the summer"?
9. Flipped pixie cut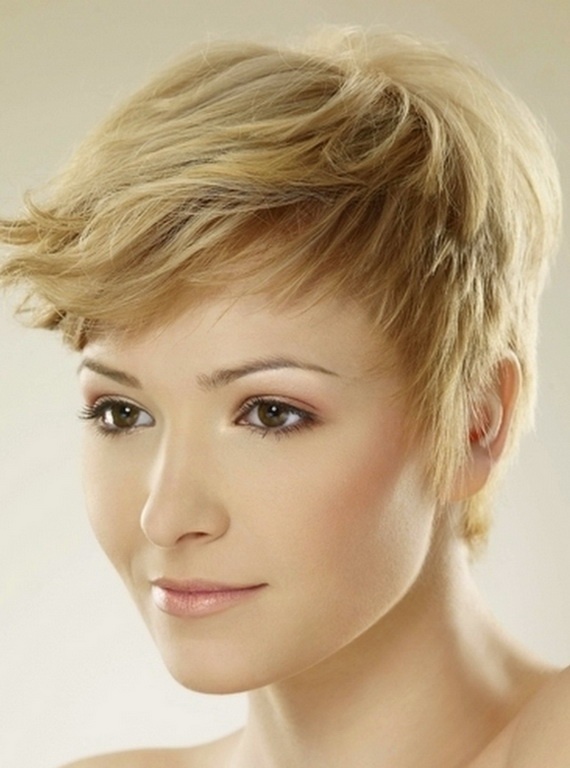 One of the best things about pixie cuts is that there are oh so many ways to style them. For instance, if you happen to have a pixie that comes with longer bangs, why not flip them from time to time?
10. Longer layered Mohawk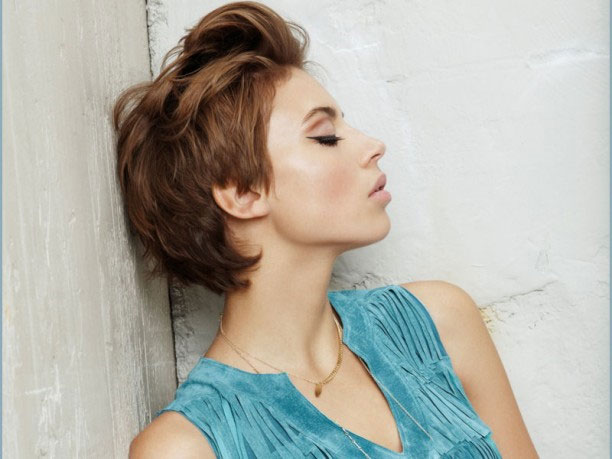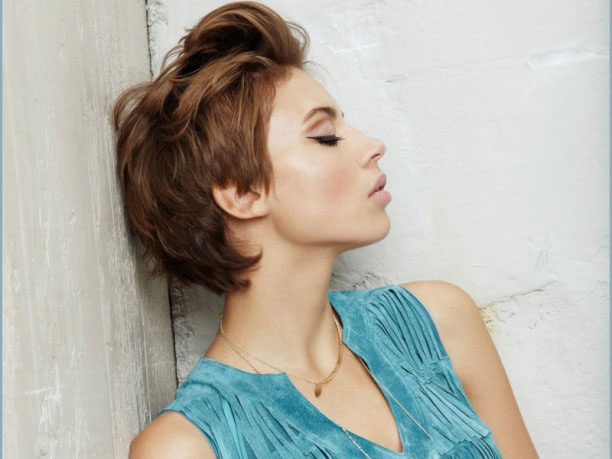 If you were looking at her from the front, you probably wouldn't even catch that this was a Mohawk. If you want a cut that has a bit of "funk" to it but you don't want to go through the awkward phase of growing it out, this style can easily give you the best of both worlds.
11. Asymmetrical straight pixie cut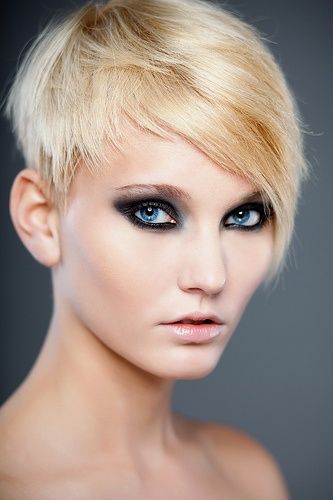 Is your hair naturally straight and a bit on the thin side? Don't chemically perm it. You have the perfect texture for this asymmetrical pixie.
12. Pixie cut for thick hair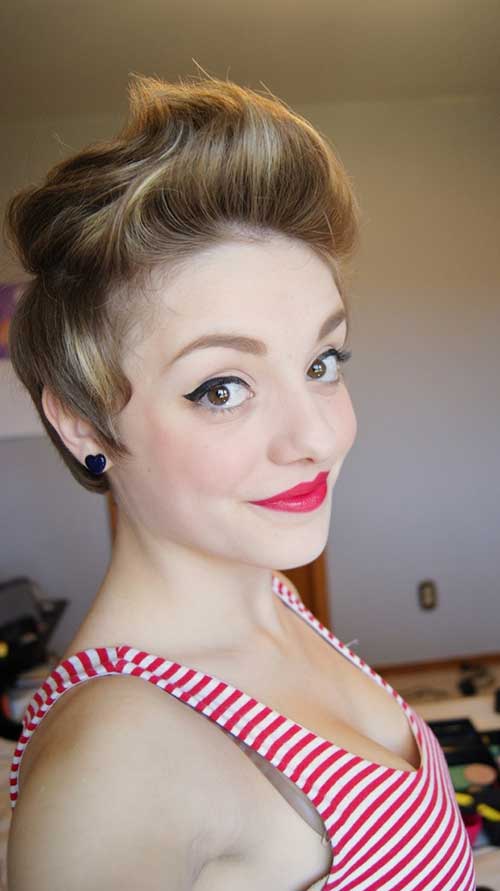 And then here's a pixie that's lovely for thick hair. We like how the way it's styled makes it appear so retro.
13. Full pixie with medium choppy bangs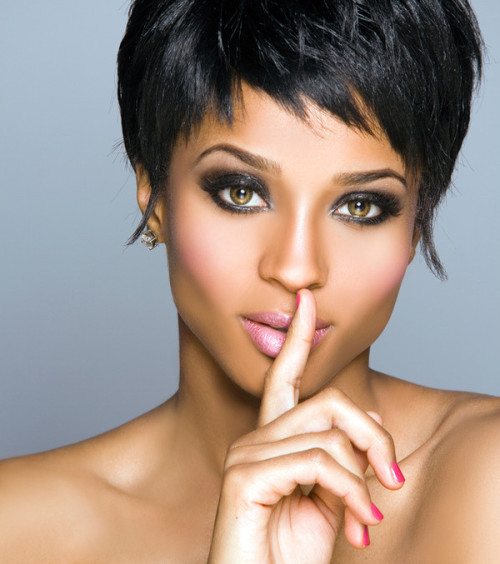 If you look really closely, you'll notice that her bangs are not all the same length. That's what makes this pixie rare. Well, that and how she chose to make her sideburns flip going outwards rather than lay along the side of her face.
14. Short and layered bob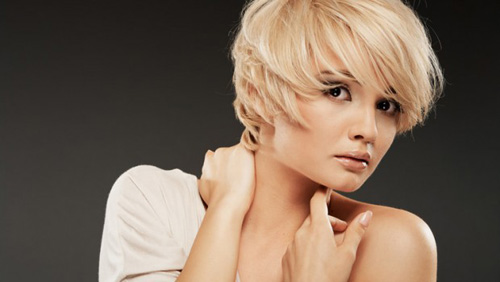 A short bob of this length would typically look a bit…old and bland. But with the layers added, there's plenty of movement which makes it look really chic.
15. Layered wavy short 'do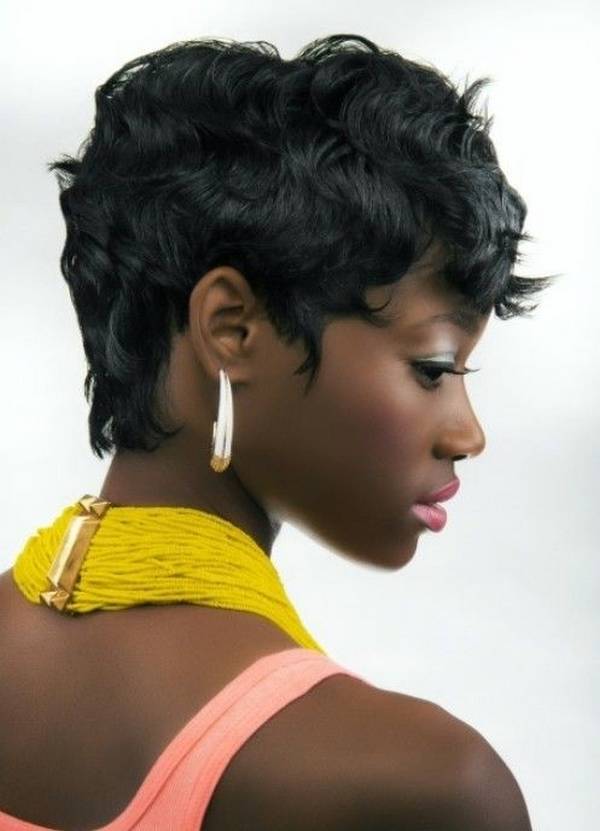 Love it! From sunrise to sunset. Finger waves are what give this cut the texture that it has. Just put some in while your hair is wet and tease it a bit with your fingers once it is dry!
16. Half-and-half cut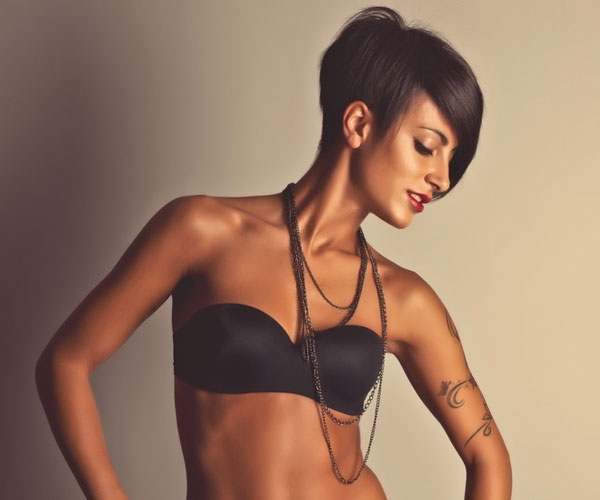 If you love pixies and love bobs, this half-and-half cut is a sexy way to have your hair both ways.
17. Modified Mohawk shag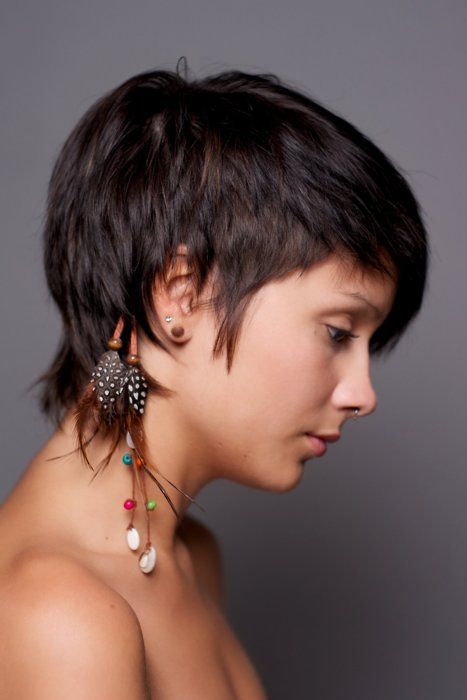 Speaking of blending two haircuts into one…ladies, we give you the modified Mohawk shag. Isn't it awesome?
18. Super straight and shaved on one side cut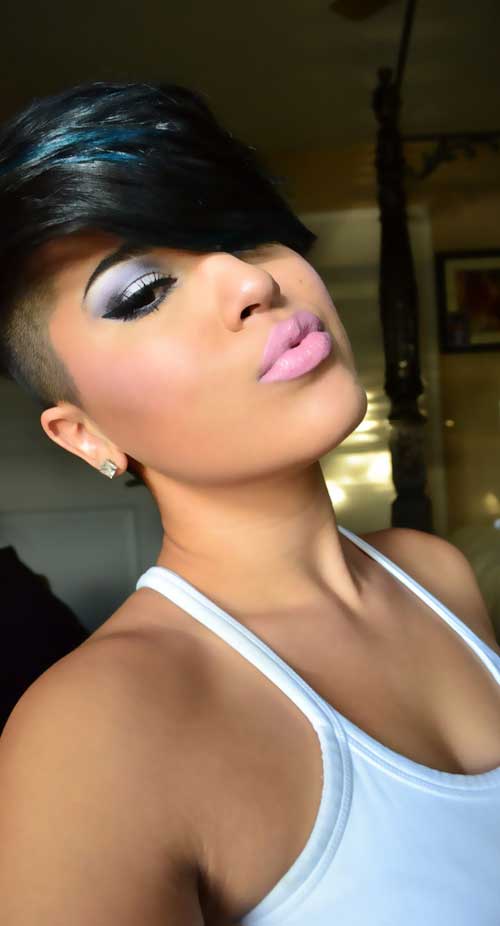 It's definitely a hot summer cut. And that blue streak on top of that jet black! Whew!
19. Pixie with long layers and highlights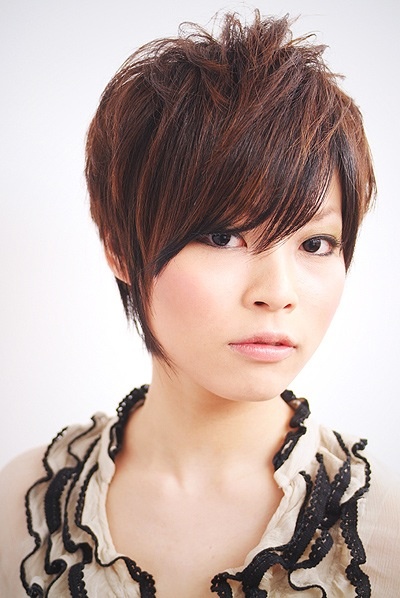 Highlights are always a part of the summertime look and flair. So get a pixie with some long layers and then add a few brown or red highlights. You'll be ready for the pool, the beach…whatever.
20. "Flip curls" short cut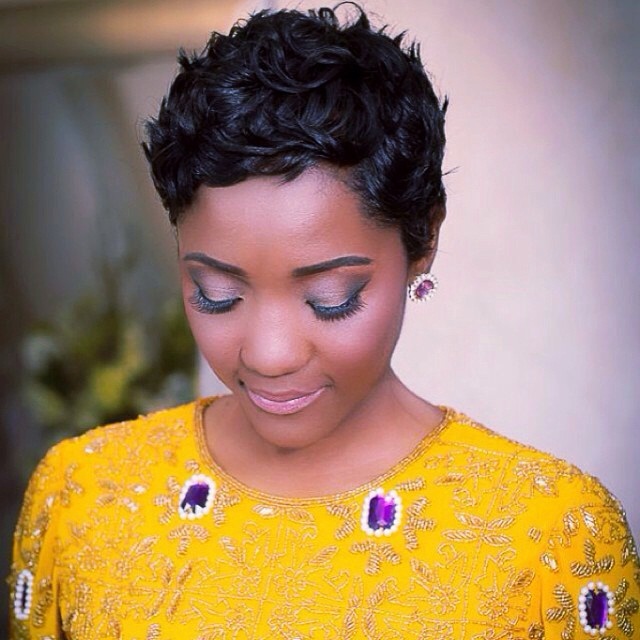 This is a pixie cut that's a bit unrecognizable simply because rather than curling her hair downwards, she decided to curl it upwards instead. #verycute
21. Layered short shag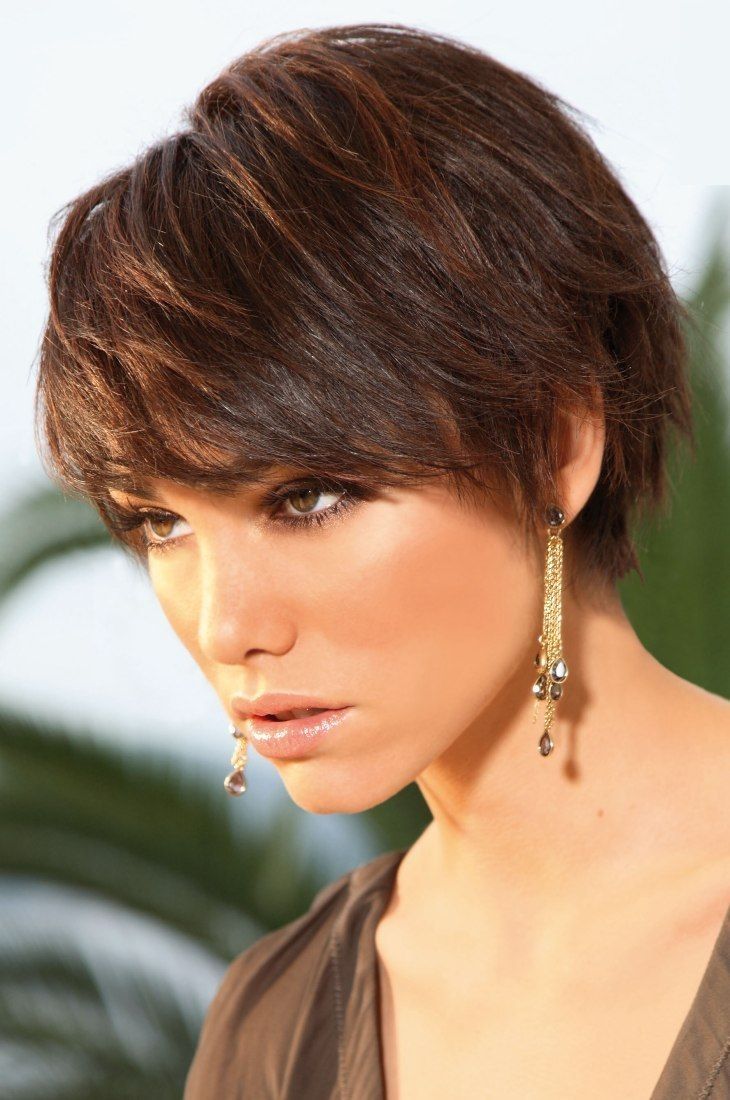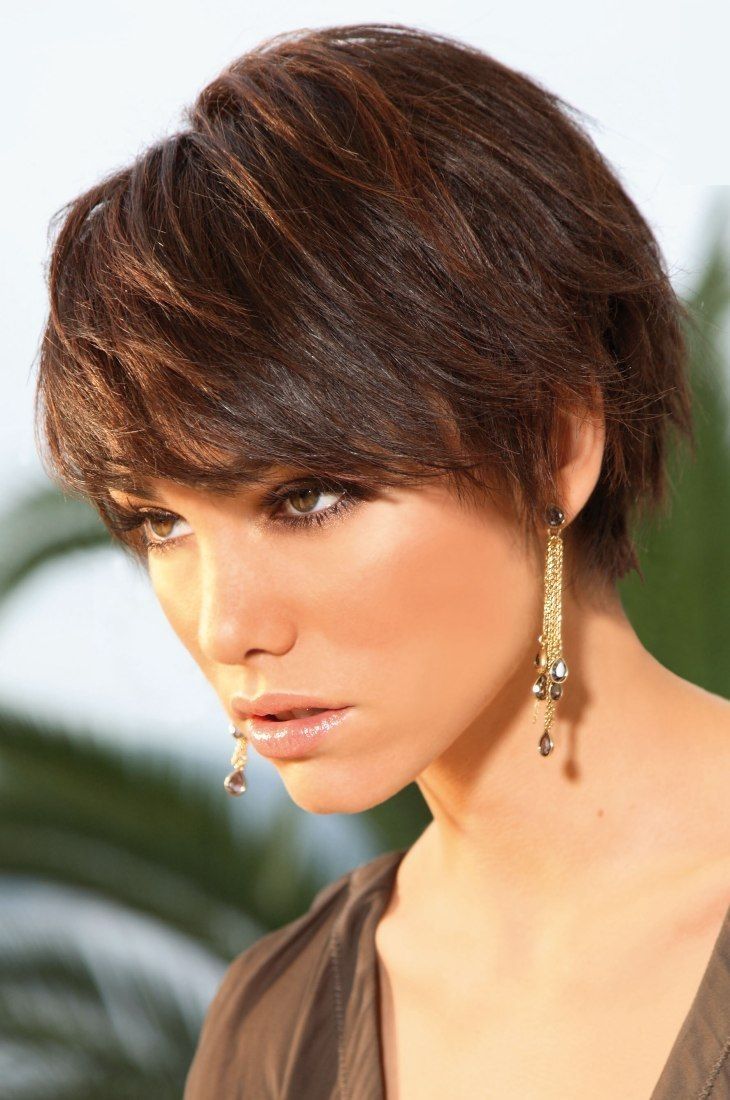 This is another take on a shag. Only it's all one length around the bottom and the layers are really long throughout the top and sides. (We really like that color too!)
22. Natural Mohawk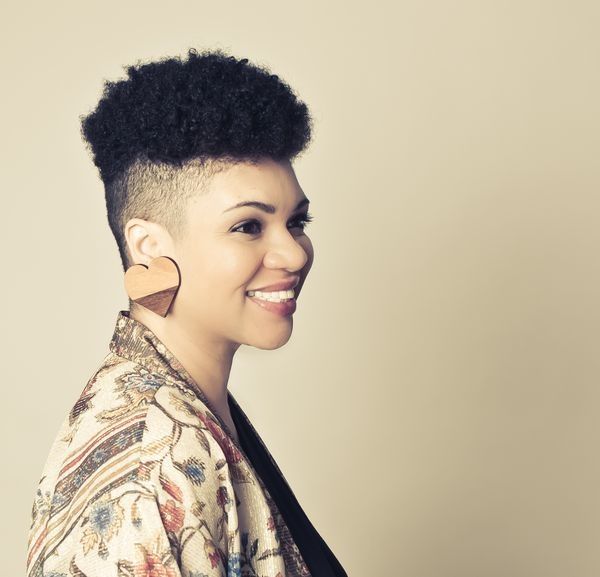 If you're a black woman who wants to go chemical-free, how about a natural Mohawk like this one. We like it.
23. Smooth and sleek pixie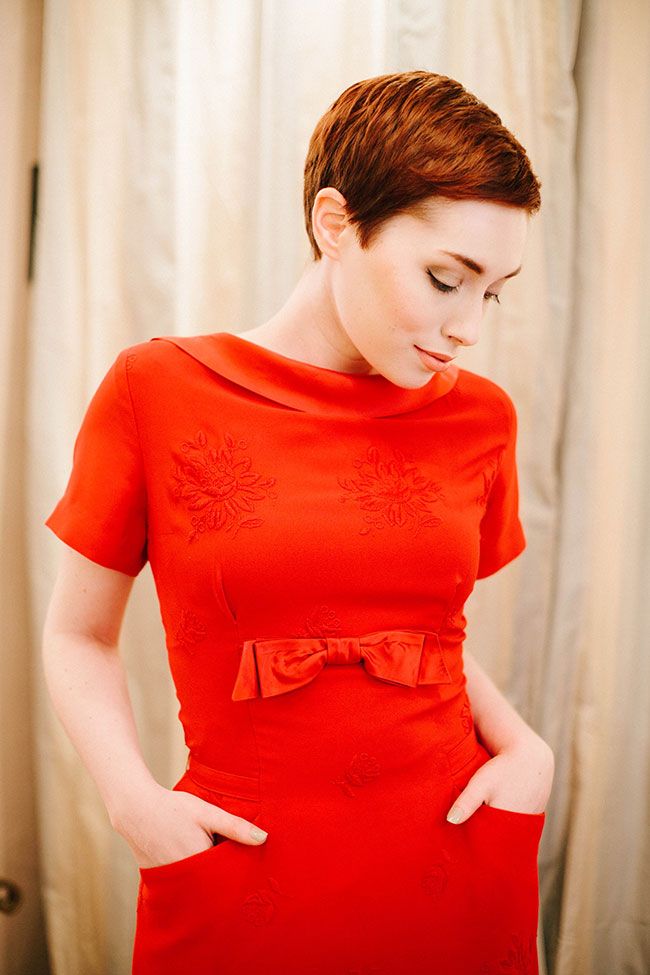 A tank and some cut-off jeans or a halter dress made out of organic cotton. We can imagine both outfits with a smooth and sleek pixie like this one.
24. Rose gold short cut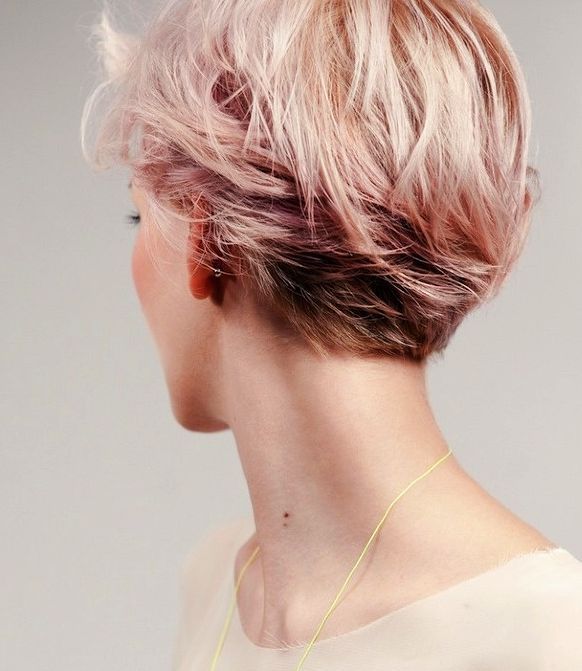 One of the most popular hair colors right now is rose gold. So if you happen to already be in love with the haircut that you currently have, something else that you can do is change the color to one similar to this. You'll be in style and summer ready if you do!