You must get very excited as your big day is approaching. You have to be the most beautiful bride on that day and we are always here to make you look better. In this post, we have picked out 20 fabulous bridal hairstyles for long hair. You can just stay here and see if there is any that you love.  Now, let the pictures talk! Scroll down and enjoy!
Angelic Updo Hairstyle for Brides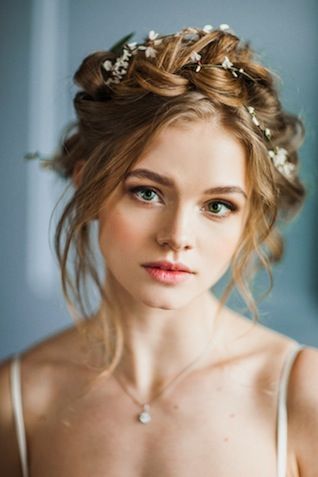 You should go for this beautiful braided crown hairstyle if your hair is long and thick. This simple yet stylish will turn you into a carefree angel.The subtle wavy strands in the front are wonderul to make this hair look more romantic and to frame your face shape at the same time.
Beautiful Bridal Hairstyle with Accessories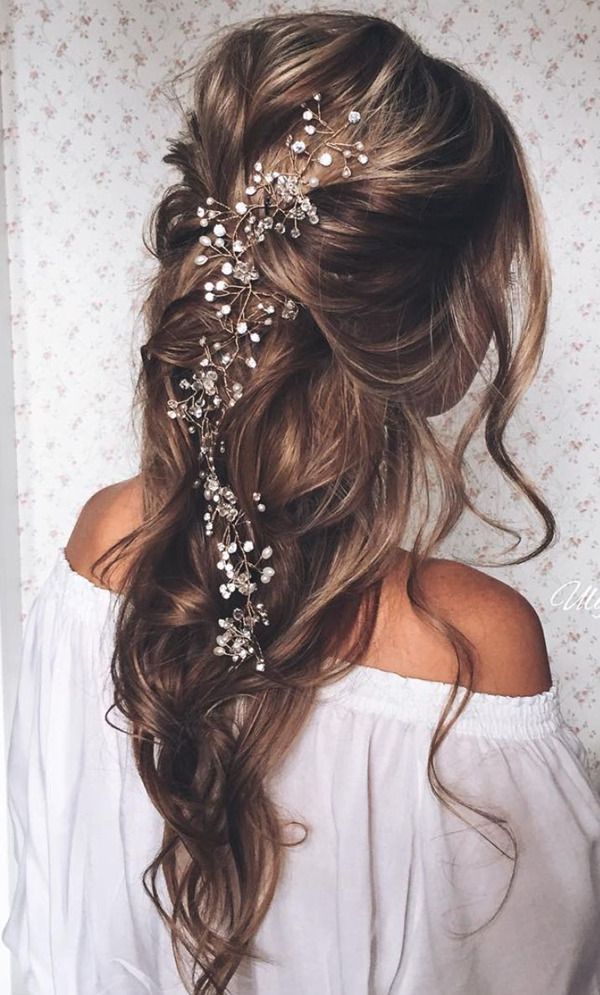 Don't worry that your hair is getting messy, for the messy hair is rather stylish. Some simple hair accessories will make it even more stunning.
Eight Romantic Bridal Hairstyles

Here are eight simple wedding hairstyles in different fashion styles. Some are lovely, some are glorious and some are romantic. One thing in common is that they are all effortless fashionable.
Elegant Lower Updo for Wedding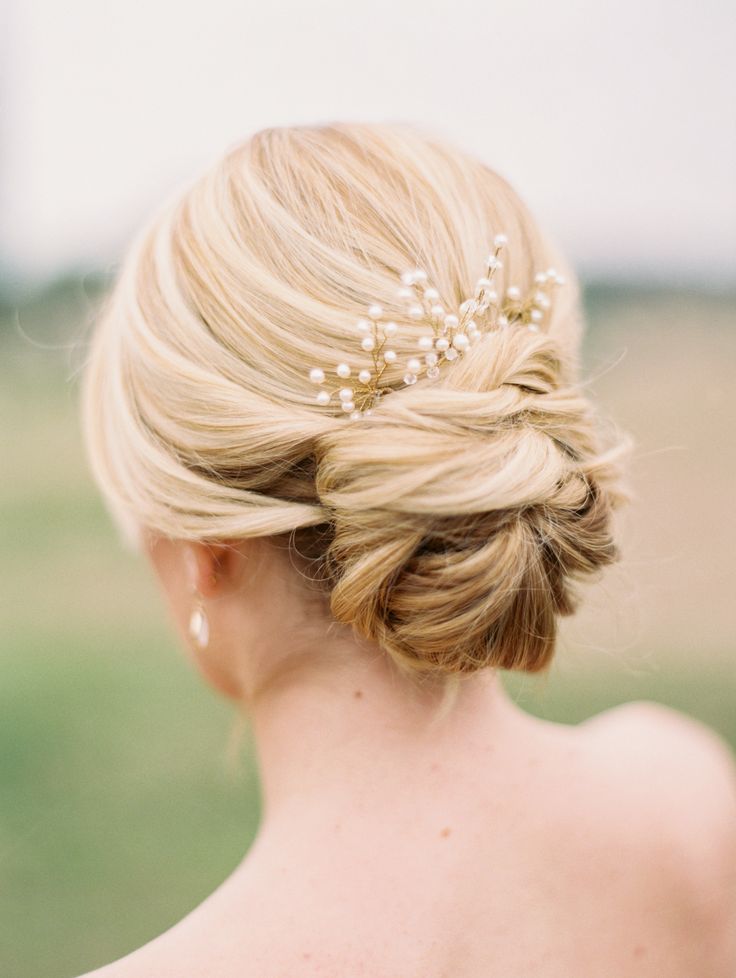 For an elegant look, such a stylish low bun is what you should go for.
Pretty Ballerina Bun for Brides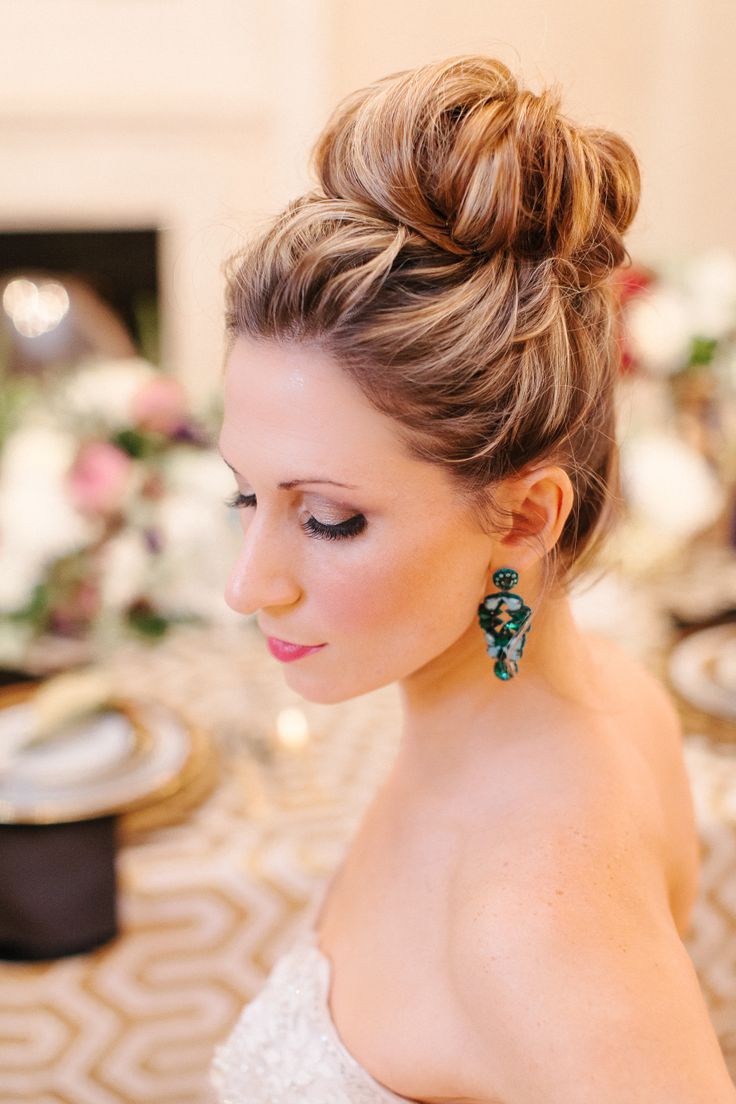 This ballerina bun is quite adorable for all brides. It will make women look sophisticated and youthful.
Twisted Half Updo for Thin Hair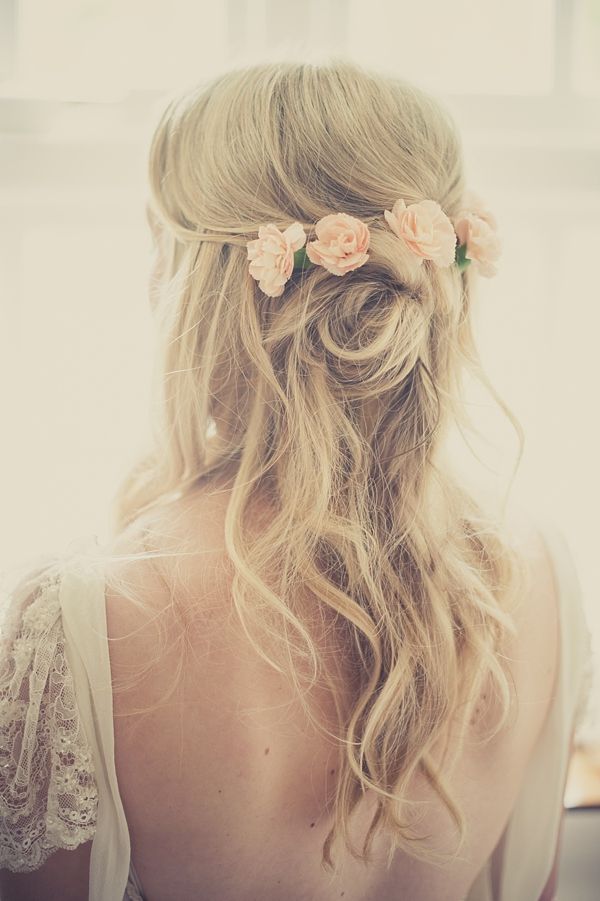 Don't worry your hair is thin and you can't do beautiful hairstyle. This twisted half updo will bring you an effortless gorgeous look.
Gorgeous Bridal Braided Hairstyle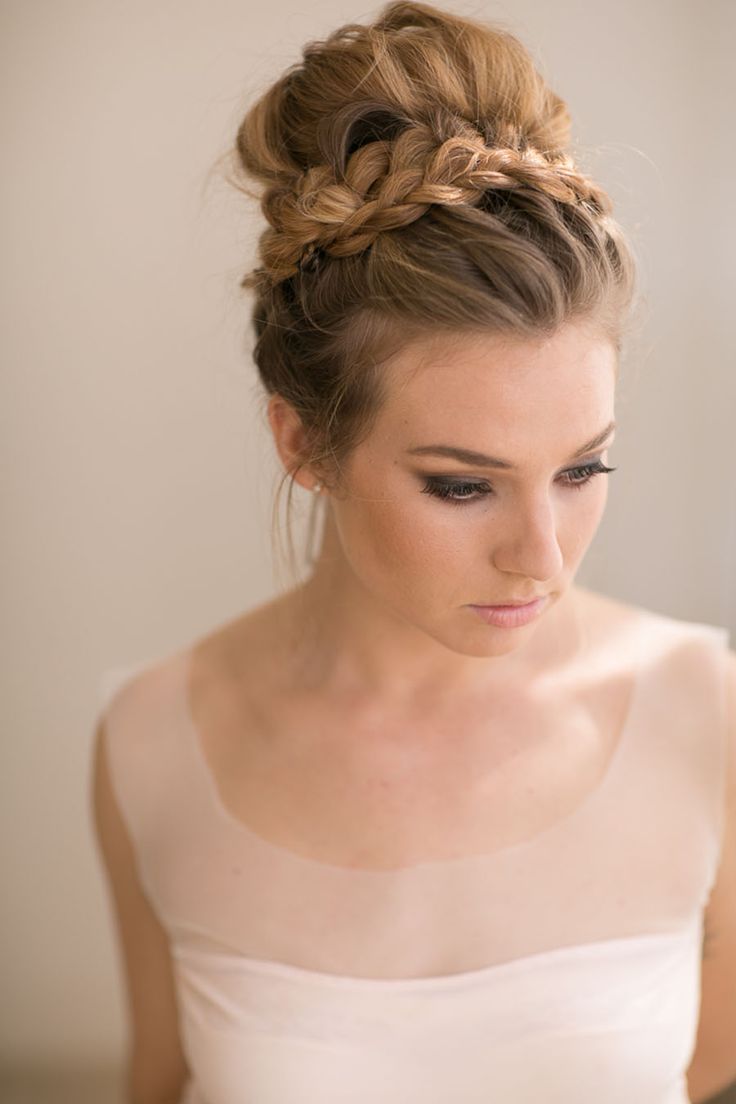 For longer and thicker hair, you may have a try with this fantastic braided updo. This fringe-free hairstyle will show your beautiful face thoroughly.
Pretty Messy Hairstyle for Brides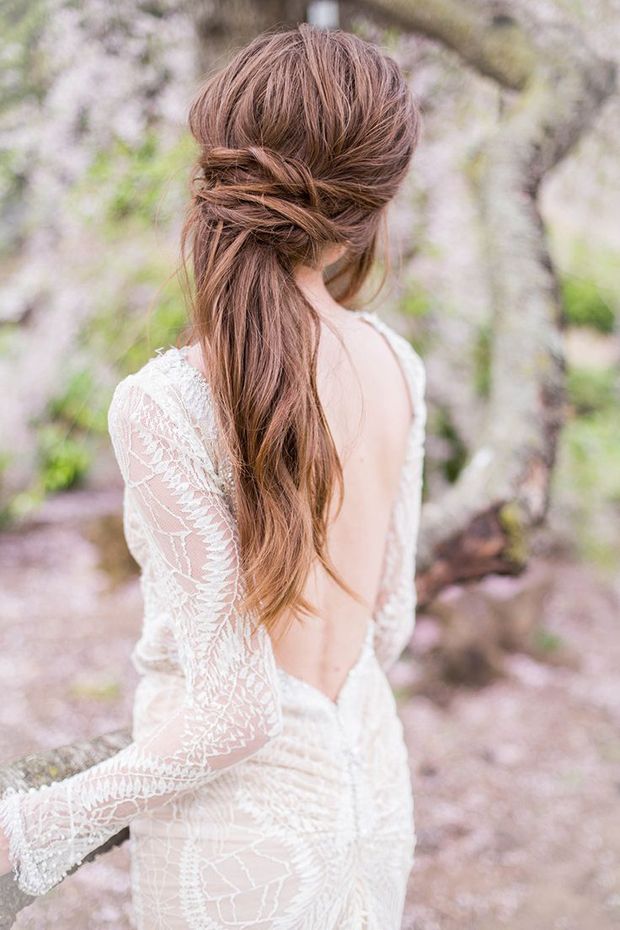 Such a messy hairsytle is totally fabulous for a modern bridal look.
Graceful Bridal Updo Hairstyle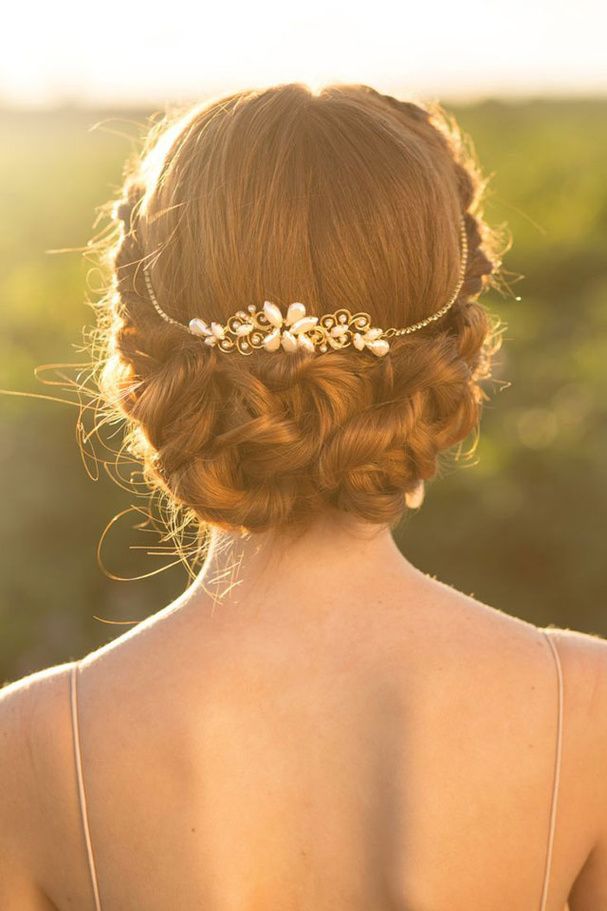 Go and find a stylish hair accessory so that your elegant low chignon will look more fantastic.
Messy Updo with Floral Crown for Brides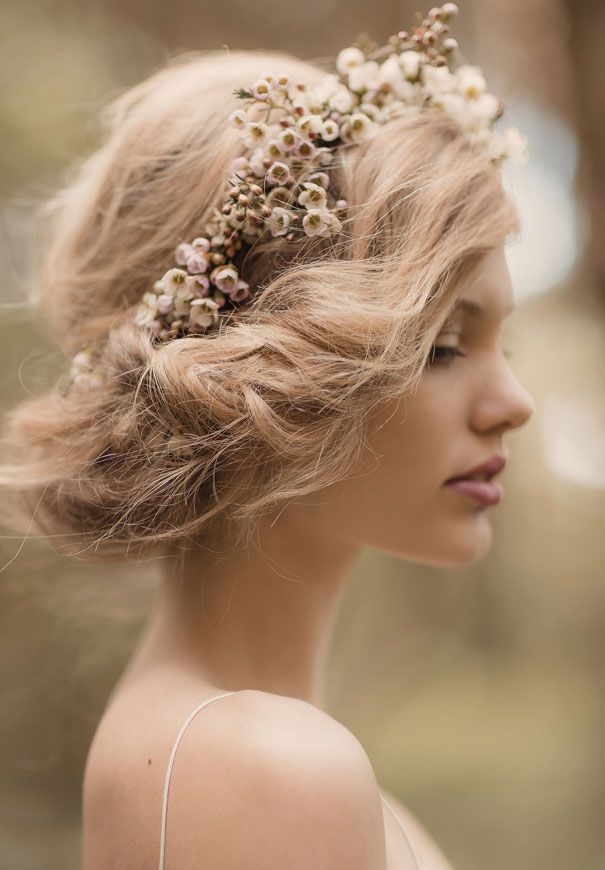 This is another messy updo hairstyle which can make women look more feminine and graceful. The floral crown plays a good job in turning this fashionable hairstyle even prettier.
Simple Yet Stylish Bridal Half Updo Hairstyle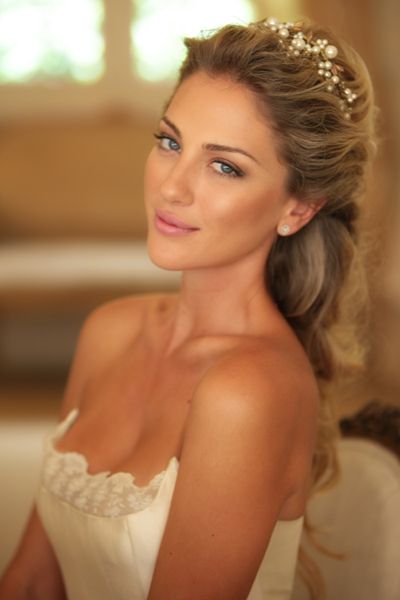 If you want to be simple, this messy half updo will work for you. All brides will look so feminine with this stunning bridal hairstyle.
Lovely Twisted Half Updo Hairstyle for Brides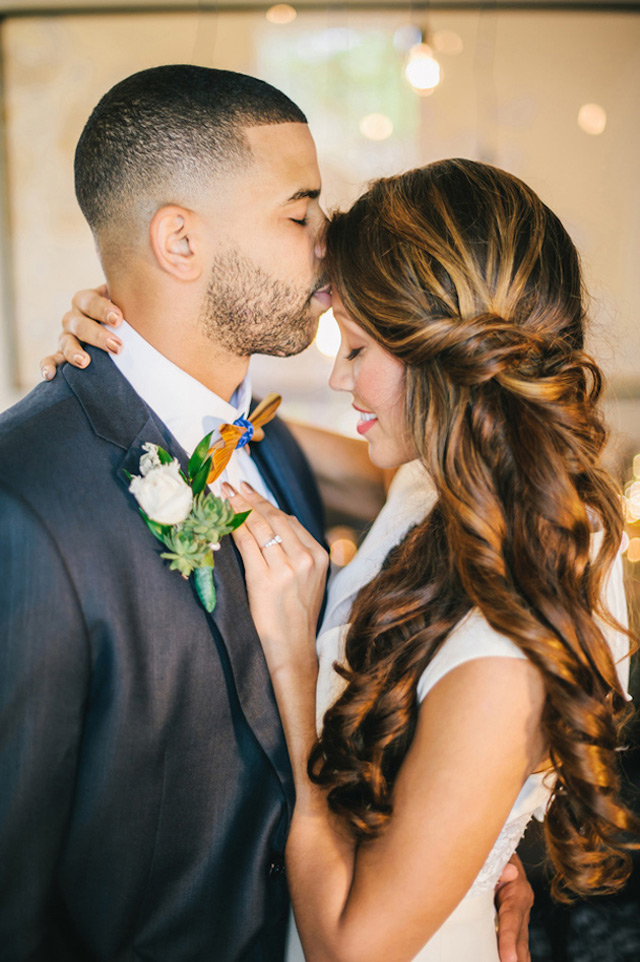 The soft ringlets will add life to your long hair while the twists on both side make this hairstyle much more adorable.
Effortless Loose Waves for Brides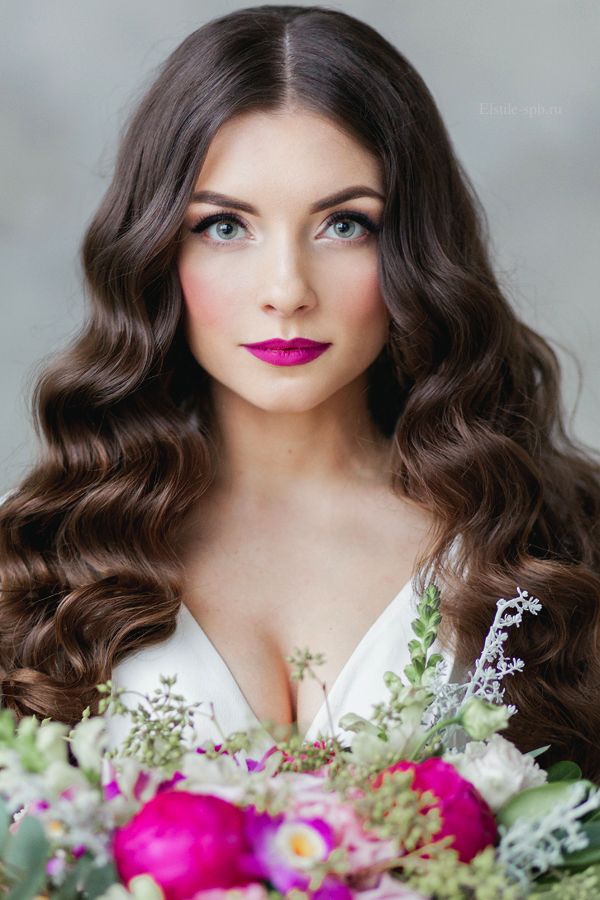 As long as you've got healthy locks, you can rock this center-parted loose wavy hairstyle for a romantic bridal look.