Whether you already own a ton of hats or you've never thought you looked quite right in them, you should definitely get yourself a big floppy hat. For one thing, you will be in fashion if you do. Secondly, it's one of the best things to ever happen to bad hair days!
So, what are some of the ways that you can wear a big floppy hat? There's more than one. There's more than even 10.
Don't believe us? Keep reading…
1. Floppy hat with a button-down shirt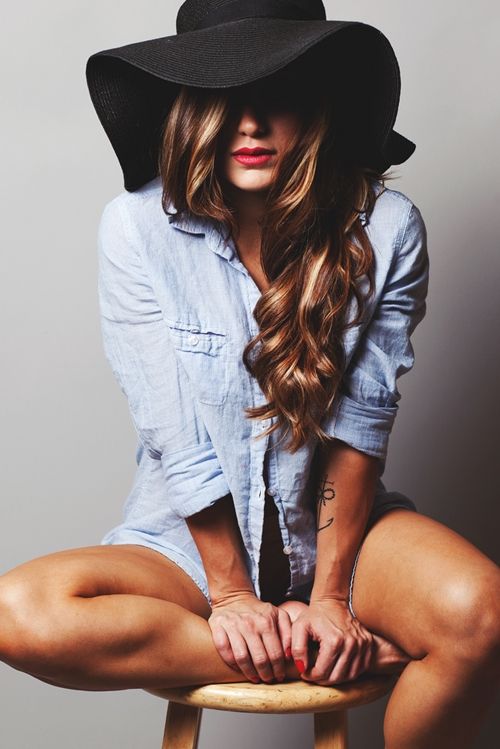 Got an old button down shirt lying around? Toss on a big floppy hat and you'll look so good that you won't even have to iron it!
2. Floppy hat with flowing pants

For a day on the beach, all you need to do is put on a bikini top and a big floppy hat along with a pair of flowing pants. You'll look really chic, plus the hat will protect you from the sun rays too.
3. Floppy hat with white sleeveless mini dress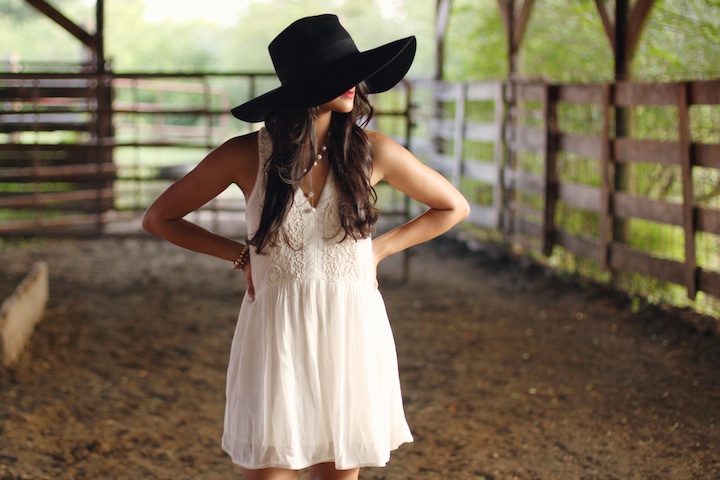 Look how cute she is in this big floppy hat and sleeveless mini dress. You can go with a hat that's a different color from the dress or one that is the exact same shade.
4. Floppy hat with flared jeans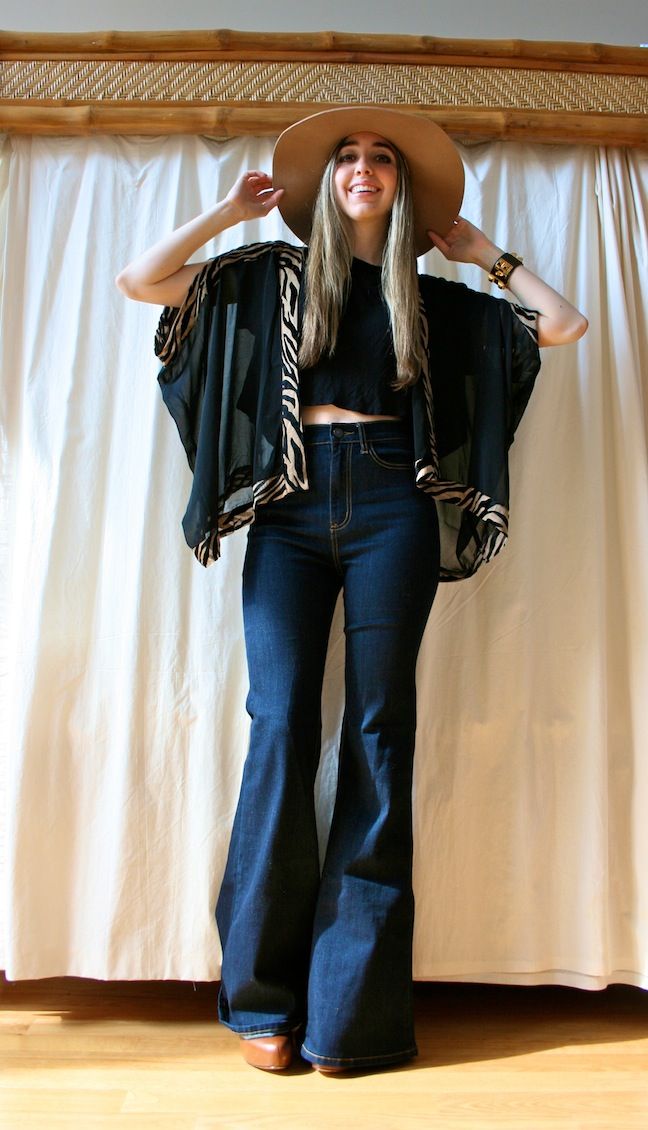 The 70s look is all over the fashion blogs. And you'll fit right on in with a pair of flared denim jeans and a big floppy hat.
5. Floppy hat with a leather skirt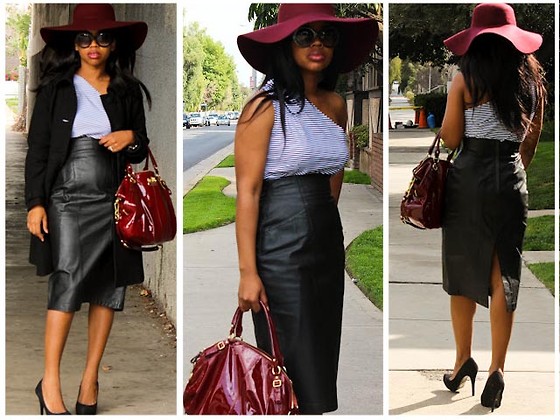 Got an outdoor fall event coming up. You'll look so phenomenal in a leather skirt and big floppy hat.
6. Floppy hat with a mini skirt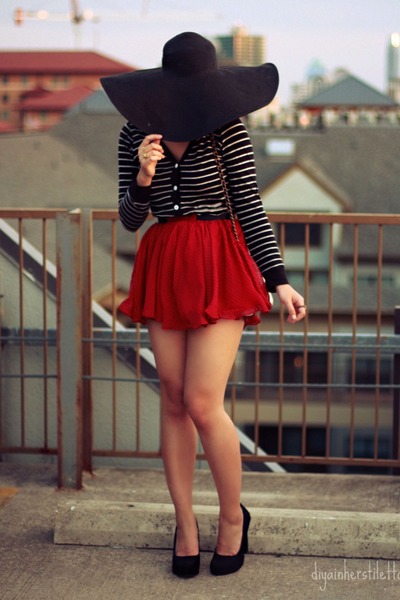 And during the summer, swap out the leather skirt for a little number like this mini one. If you add some heels to it, you'll be sensually feminine in a really big way.
7. Floppy hat with a graphic tee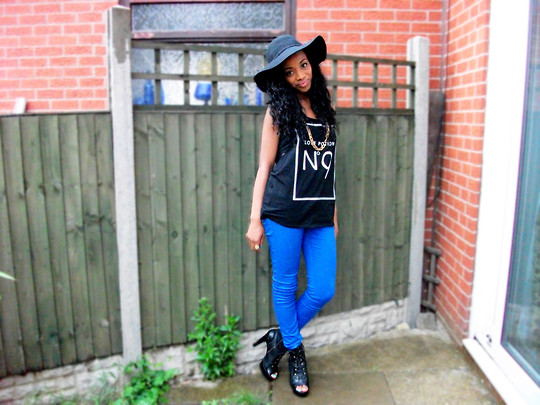 This is such an urban chic kind of style. Love the colored jeans. Love the sleeveless graphic tee and big floppy hat even more.
8. Floppy hat with an outfit the same color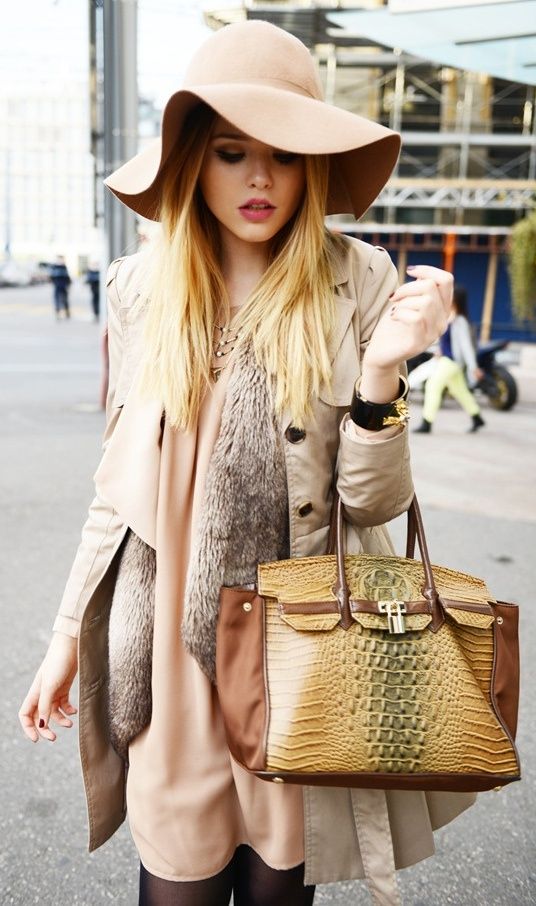 Wearing all one color is another popular fashion trend right now. So, as you're pulling out all of your accessories, if your big floppy hat fits, use it!
9. Floppy hat with lace shorts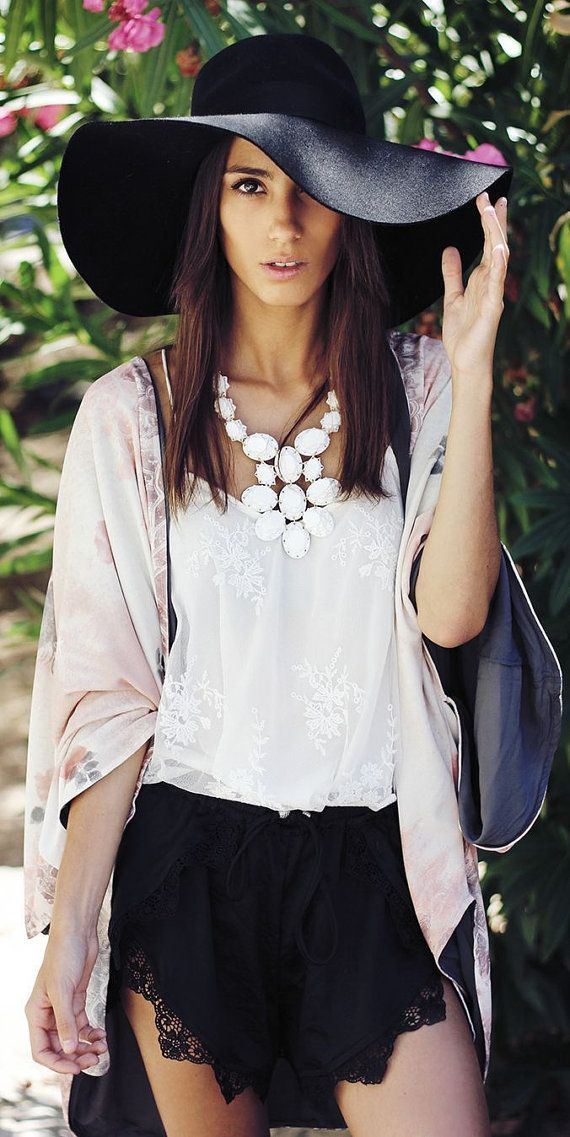 On the beach or on a dinner date along the beach, you're going to look so good in a pair of lace shirts and with a big floppy hat.
10. Floppy hat with fringe kimono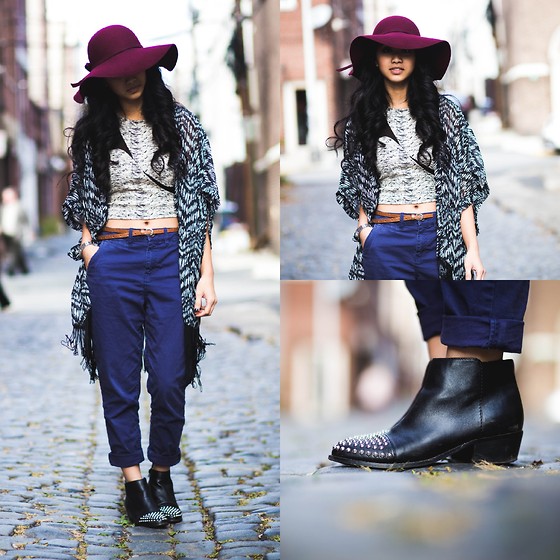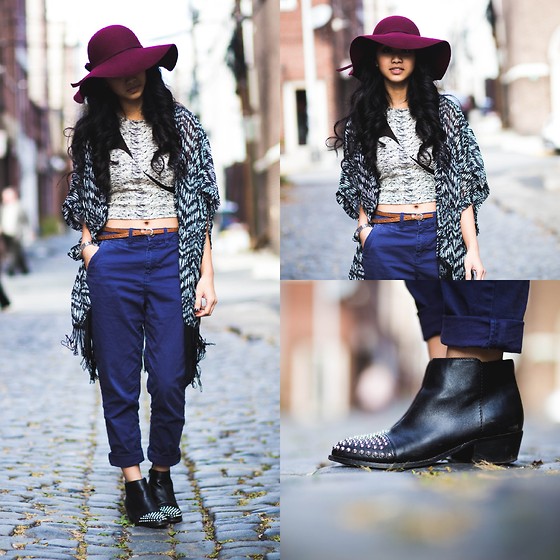 Fringe kimonos are ideal for spring, summer or fall. So is putting a big floppy hat on with it.
11. Floppy hat with shorts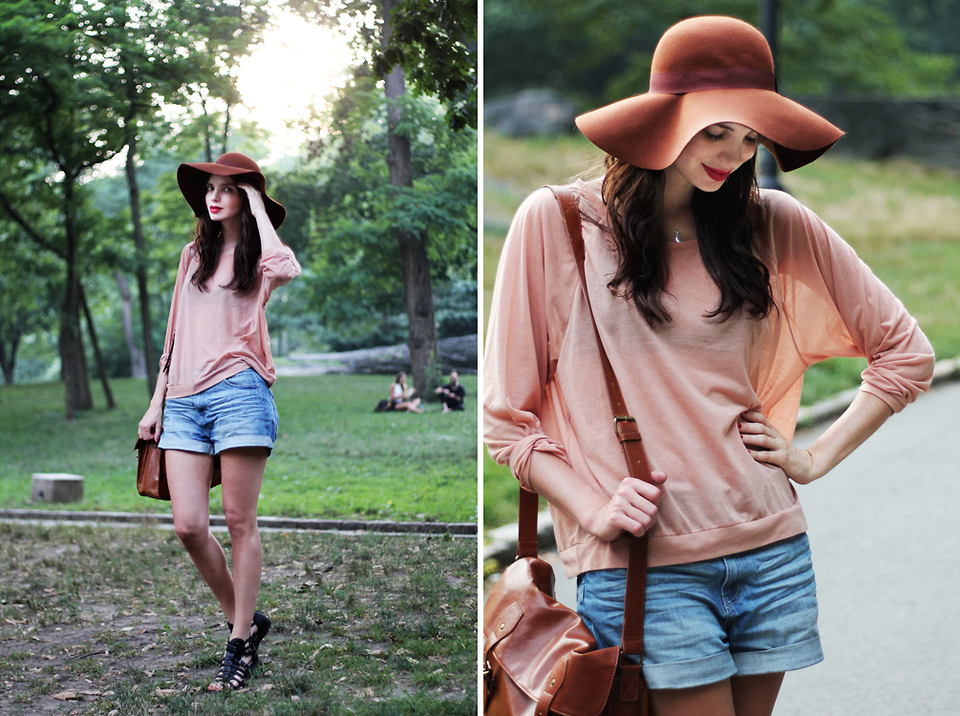 A floppy hat with lace shorts is good for a date. A floppy hat with denim shorts is good for hanging out with friends.
12. Floppy hat with a suit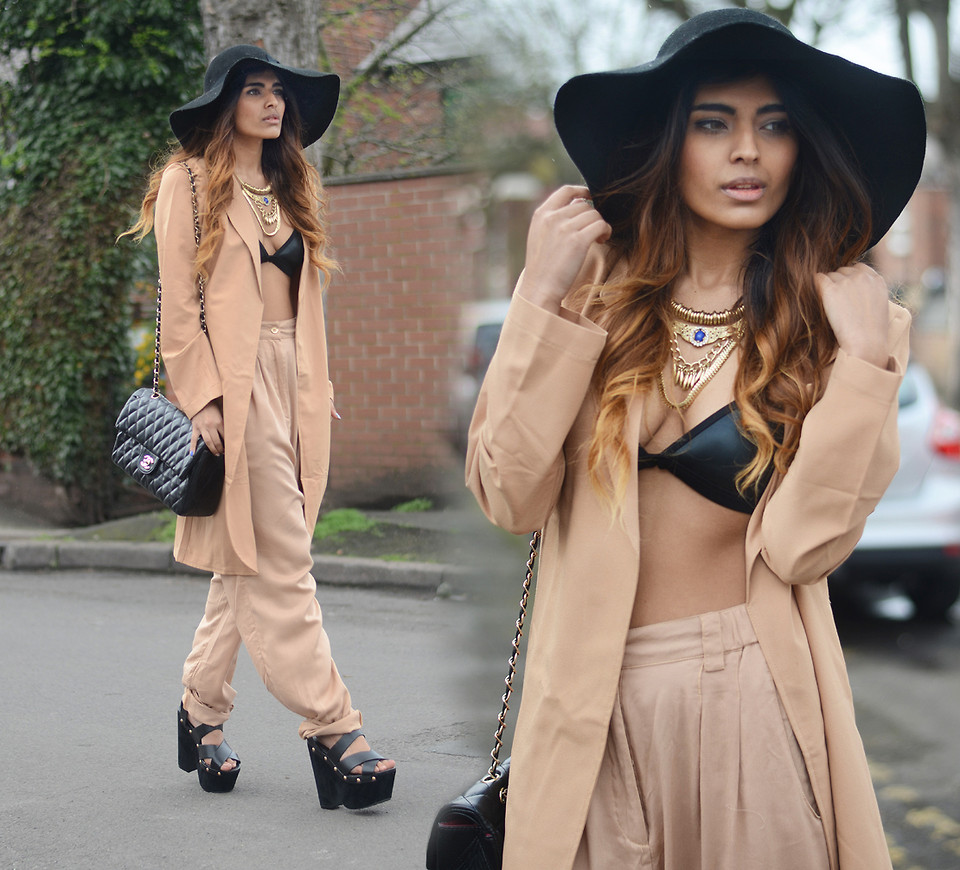 If you never thought that a big floppy hat would go well with a suit…how about now?
13. Floppy hat with black maxi dress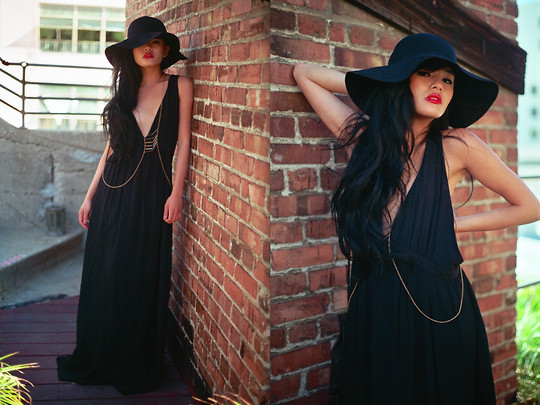 Of course a big floppy hat goes well with a maxi dress! Preferably a black maxi dress that's similar to this one.
14. Floppy hat with overalls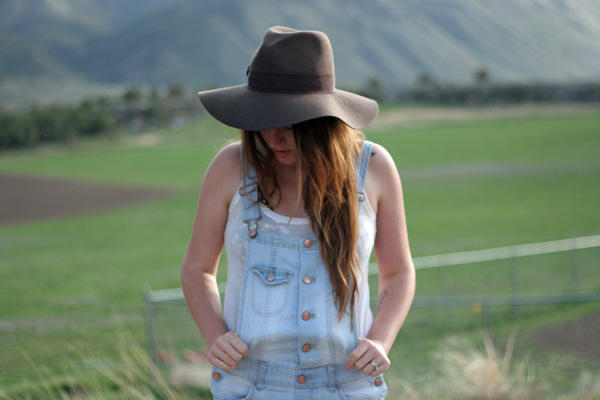 Are you planning a picnic? Or perhaps a hike? Throw on a pair of overalls and then take your big floppy hat right along with you.
15. Floppy hat with bikini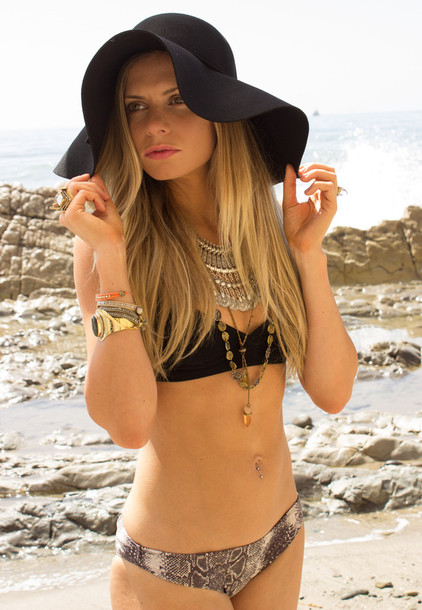 Peanut butter and jelly go so well together. So do big floppy hats and bikinis.
16. Floppy hat with a romper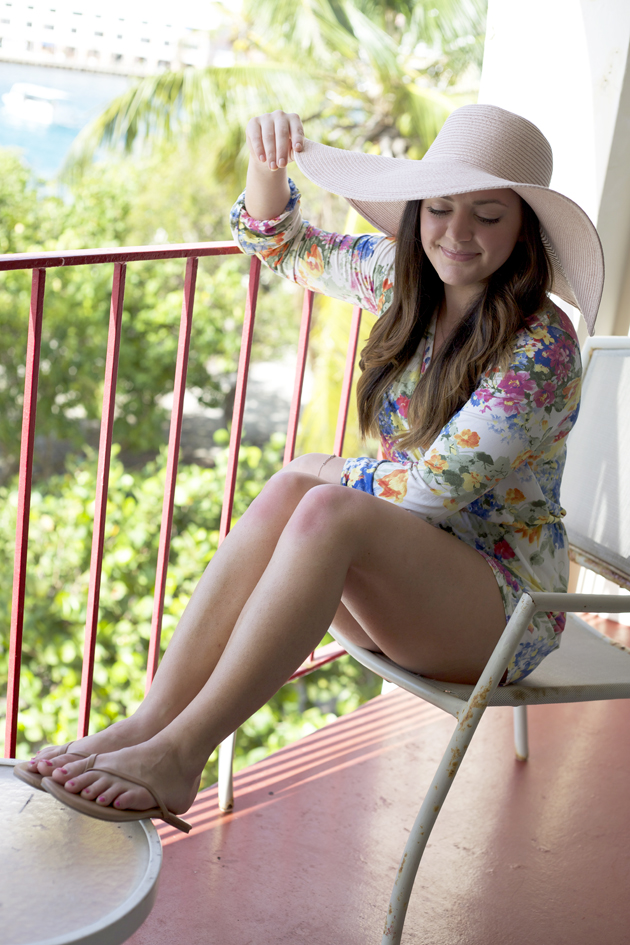 You will look so incredible in a big floppy hat and romper. Far too good to just sit on your porch or deck.
17. Floppy hat with a sweater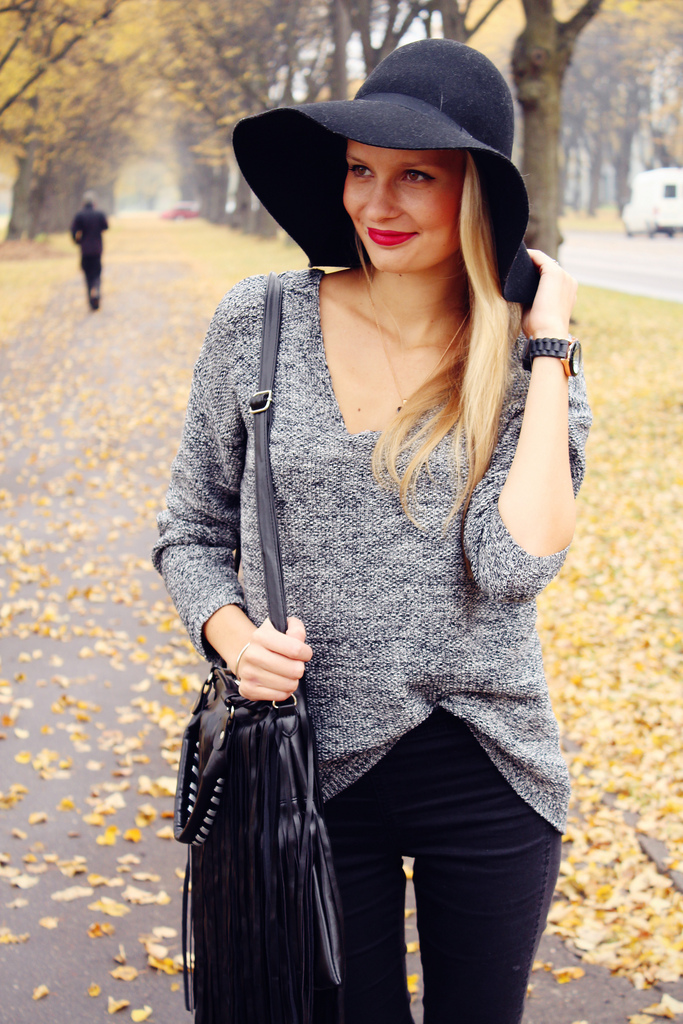 A big floppy hat is one example of how there are certain accessories that can easily transition from one season to another. As you can see, it goes well in the heat of summer or the coolness of autumn.
18. Floppy hat with floral dress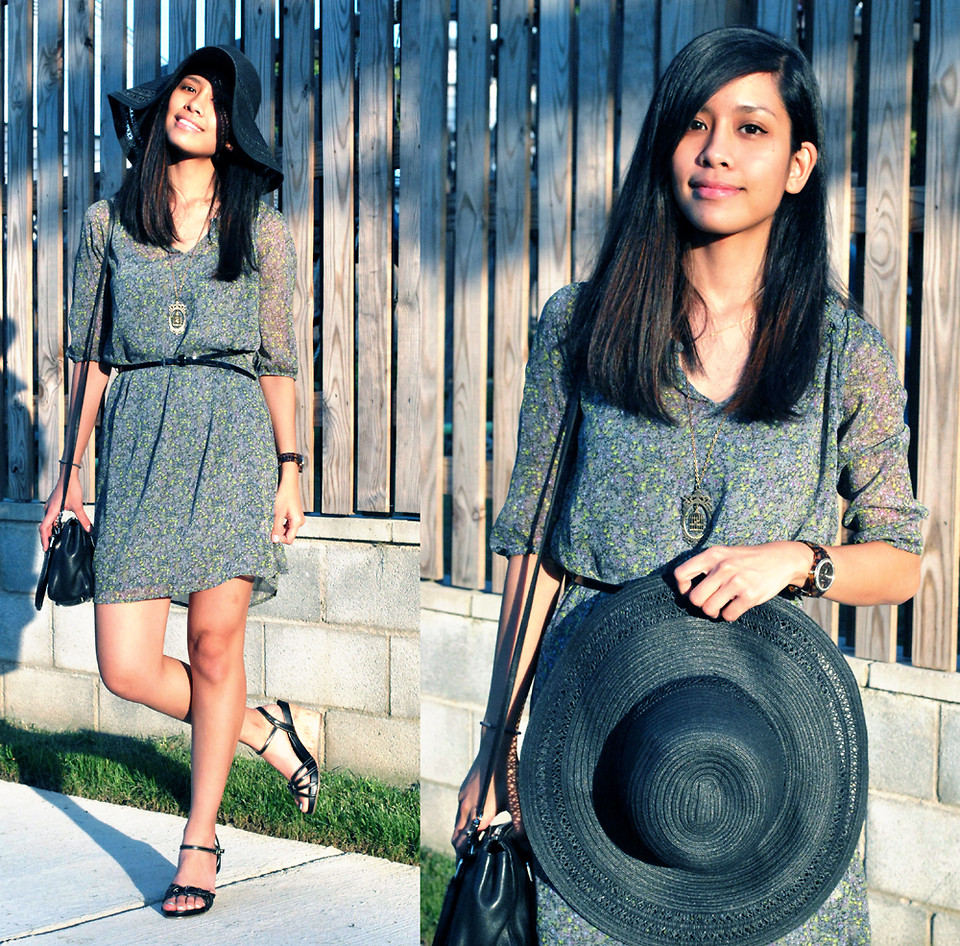 This look works well for a day on the town. With or without the big floppy hat.
19. Floppy hat with 'boyfriend shirt'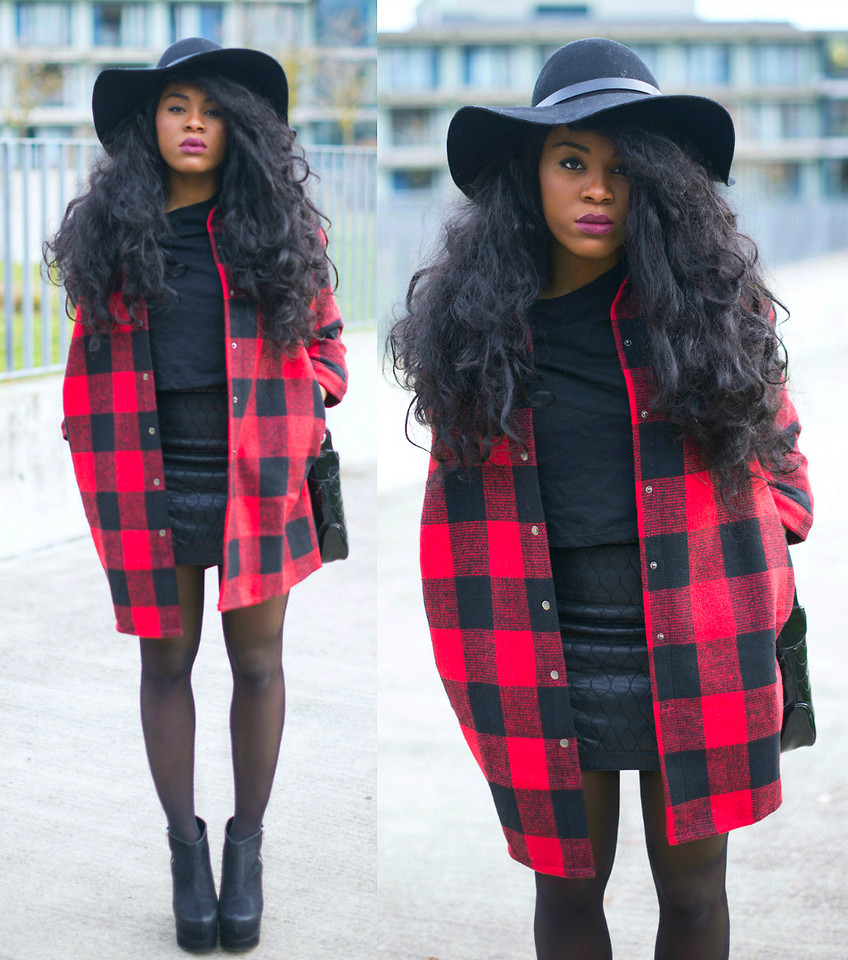 This look is pretty striking during the fall or wintertime. It's a reminder that you can still wear your "skimpier" items. Just make sure to add something like a jacket or a big wool boyfriend shirt and a big floppy hat (to keep your head warm).
20. Floppy hat with sweater dress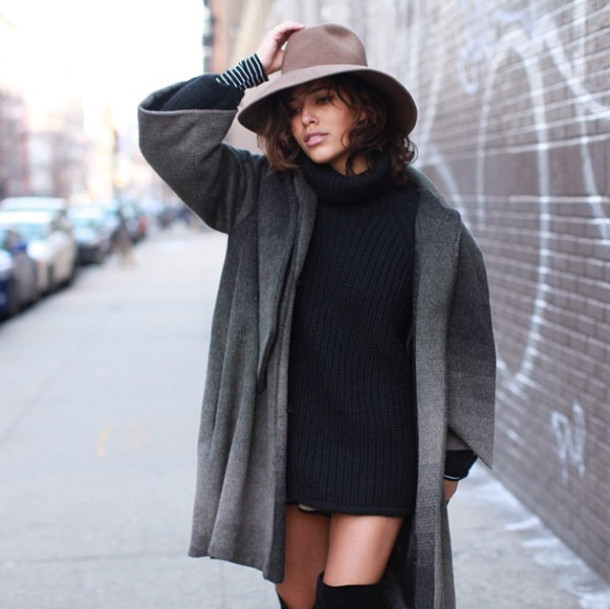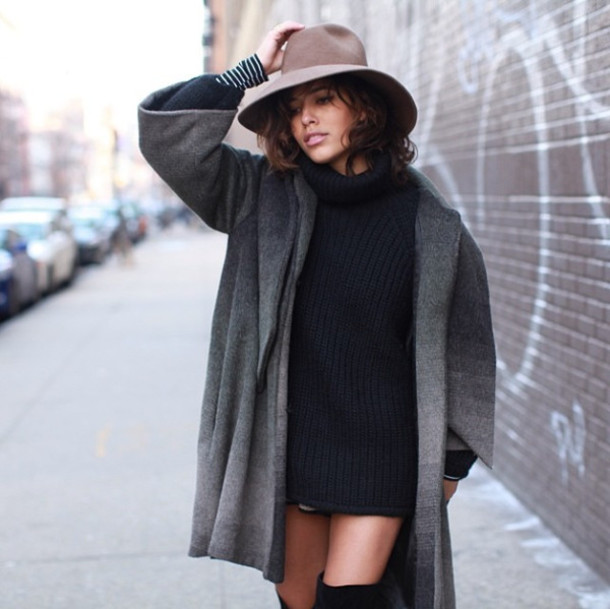 Yep. We're totally feeling the big floppy hat with the sweater dress and glimpse of the thigh high boots. Hopefully, you are too.
21. Floppy hat with tunic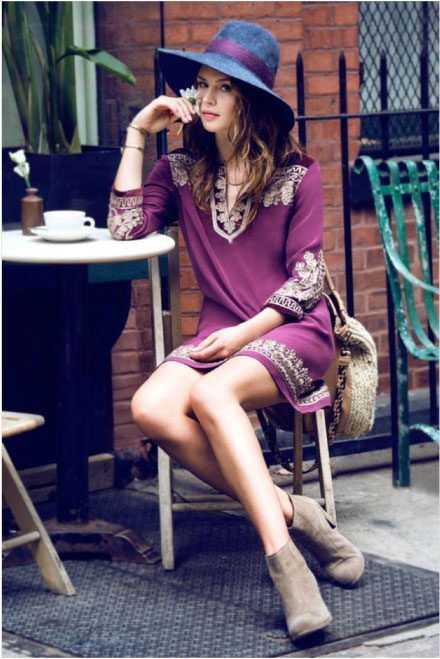 It's the color of this big floppy hat that is so phenomenal. It goes really well with this particular tunic (and grey booties).
22. Floppy hat with (faux) fur coat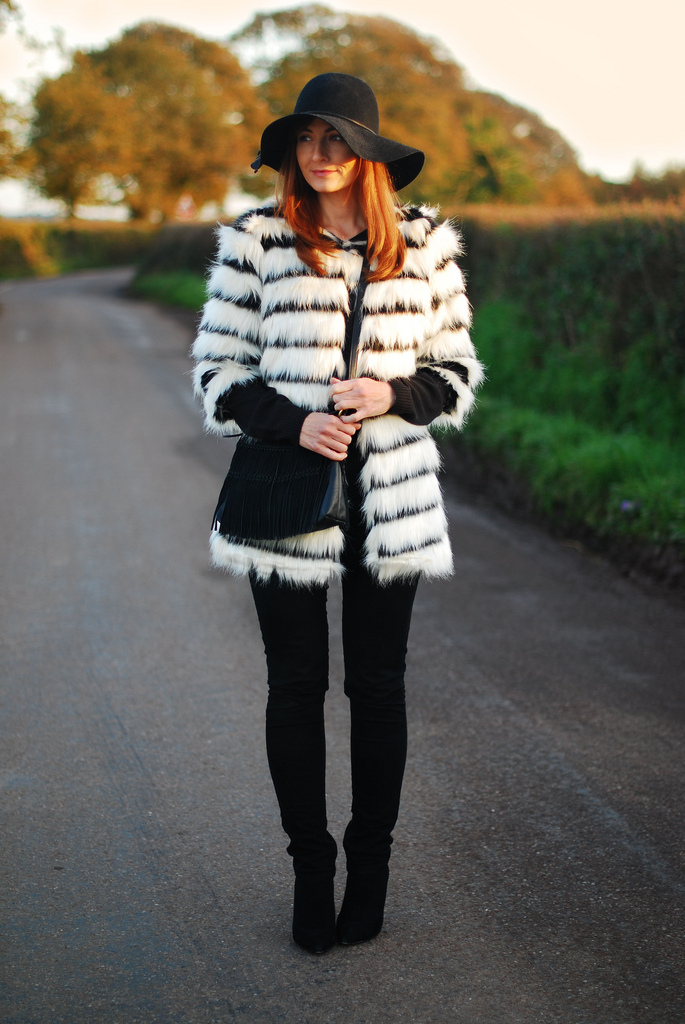 Is it freezing outside? That's OK. Throw on your fur coat and your floppy hat and you'll be ready for the harsh winds and snow. Promise.