Ways to Have a Simple Short Hairstyle for School
Find out the Killer Back to School Hairstyles for Short Hair
We know, right? Right when you're getting used to hanging out with your friends all hours of the night and sleeping late the following morning, it seems like it's time to get ready to go back to school. And if you're the type of gal who tries to hit the snooze button as much as possible before then hitting the shower, you probably don't want to spend a whole lot of time fussing over your hair.
So…why not cut it? Short hair is easy to maintain. It's fashionable. And it's one of the best ways to show off your pretty face. It's all about knowing which kind of haircut works best.
If you give us just a second, we actually have a few recommendations that will have you looking too cool for school. (Although we still recommend that you go and that you get there on time being that you can shave off a few minutes by having easy-to-style hair.)
1. Classic pixie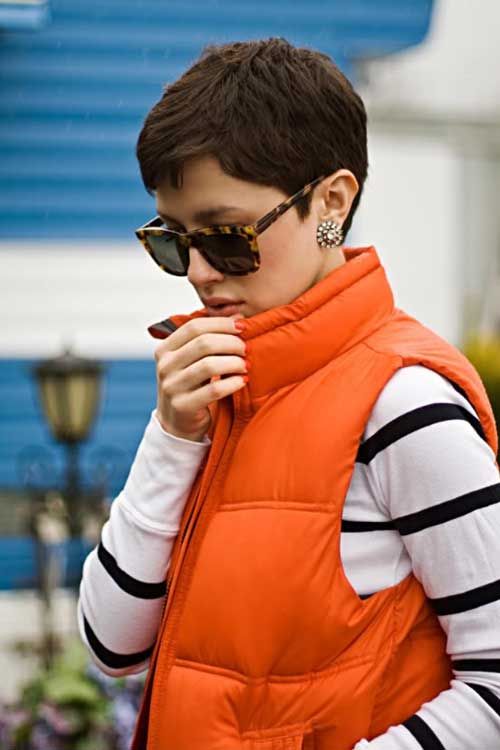 The classic pixie is one of the cutest looks ever. And whether you have a laid back casual kind of style or you actually like being a popular fashion plate, this kind of hairstyle will complement your personal taste. Easily and effortlessly.
2. Shaggy bob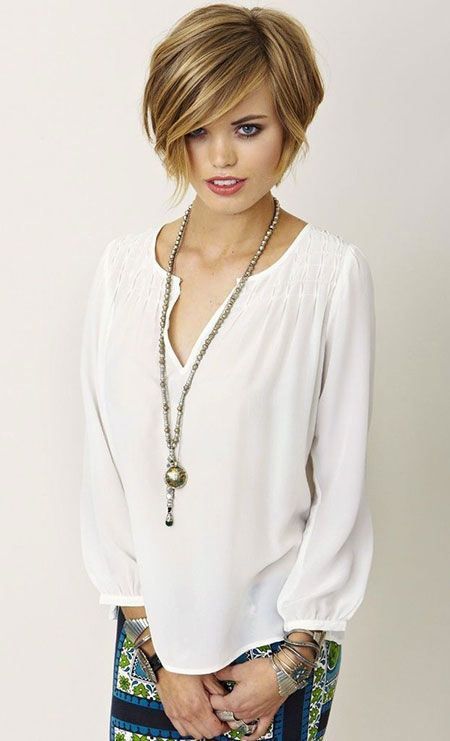 As you'll see all throughout this feature, bobs are back in a really big way. And one of the most popular ones right now is the shaggy bob. A look that is just perfect if you happen to have naturally thick hair.
3. Short feathered bob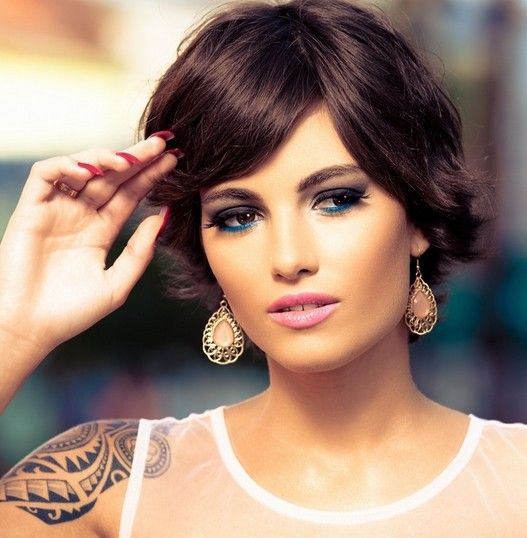 This is a bob that's great for naturally curly locks. Your hair's texture combined with this short cut is a literally get-up-and-go style.
4. Light in front, dark on sides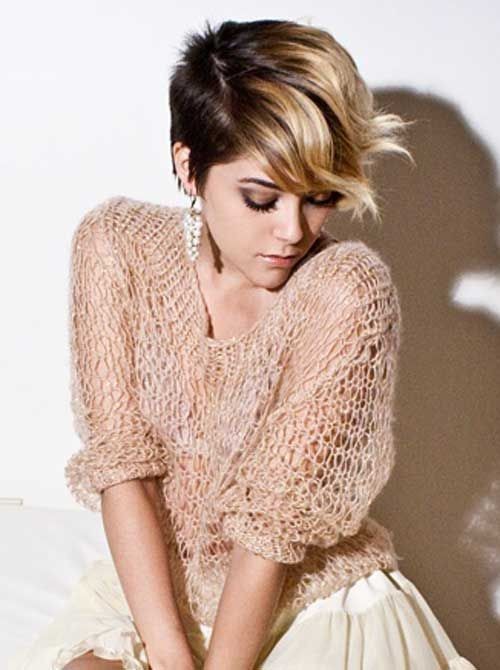 Is your hair already short but you want to try something new? Take the little bit of time that you have left to grow out the top and front of your hair. Then lighten up those parts. It will give you an exclusive kind of look.
5. Short long-layer bob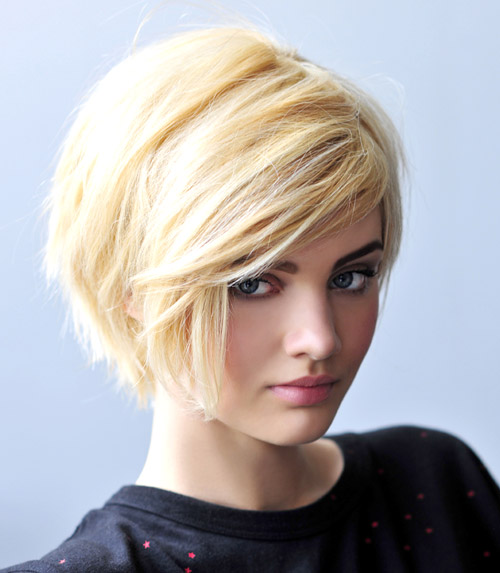 You gotta love it. The short bob. The long layers. The platinum color. All of it.
6. Long asymmetrical pixie
Here's another way to make a pixie work in a really remarkable kind of way. First, get it cut into an asymmetrical length. Then add a splash of color in the front. You can either get it highlighted violet, you can add some blue weave tracks or you can spray a bit of red color onto your hair like she did.
7. Wavy bob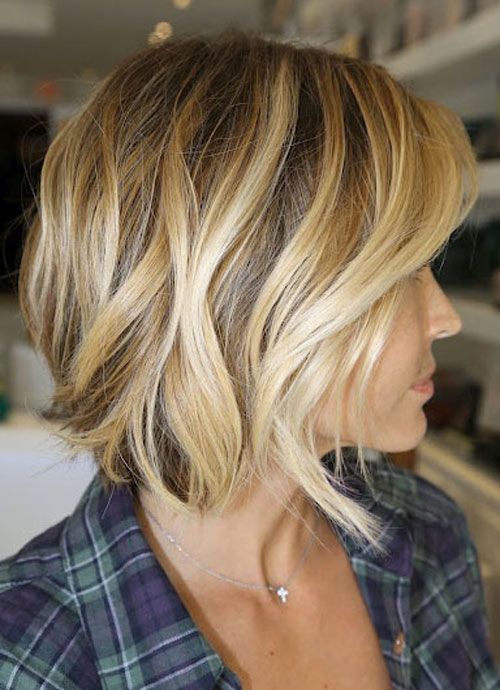 Is your hair not super straight and not really curly either? Nix the flat irons and perms and simply cut your hair into a bob. If you ask your stylist to give you some long layers like this, you'll end up with the kind of cut that you'll be in love with throughout the entire school year.
8. Spiky bob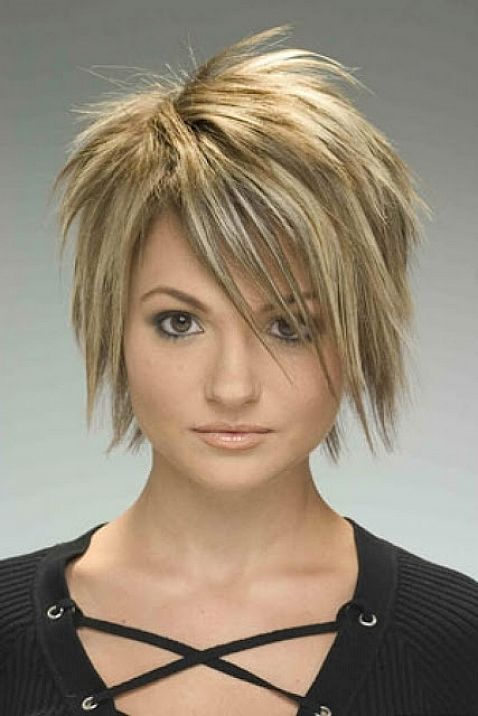 Everybody can't rock a spiky bob. But if your hair is thick and you hate the thought of using curling irons or rollers, here's a look that can help you to easily—and still stylishly—avoid both.
9. Two-tone Mohawk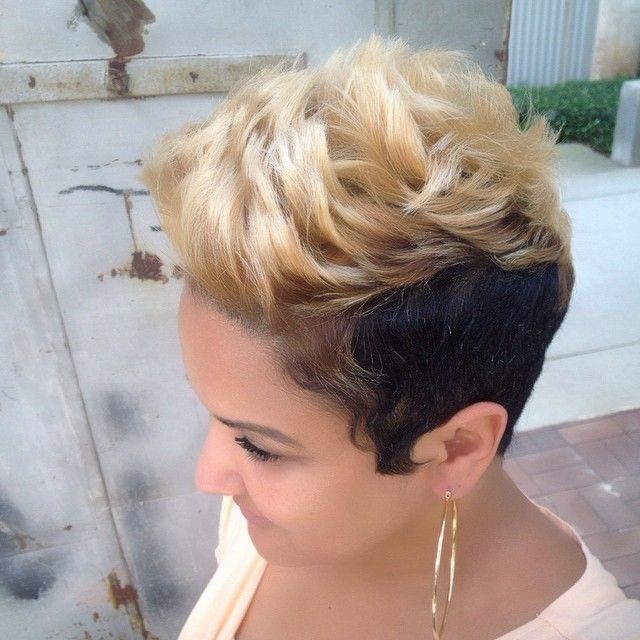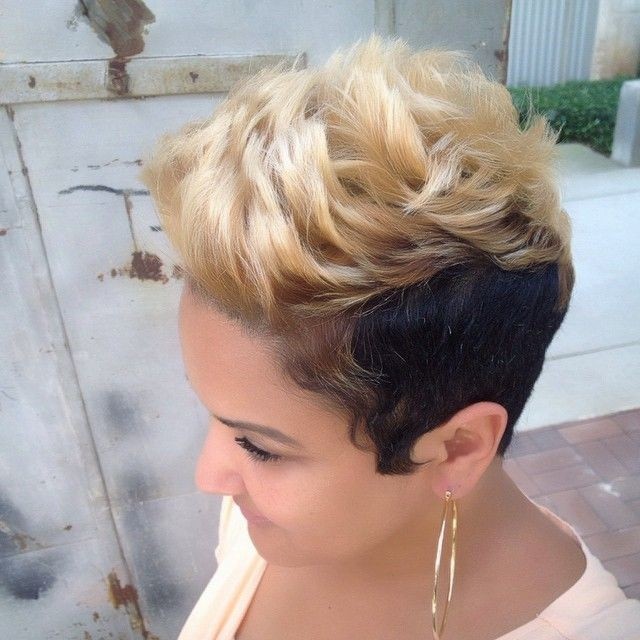 We've personally loved the Mohawk cut for a while now. A part of the reason is because there are simply so many different variations of it. One that will help you to look pretty youthful is the two-tone Mohawk. Go light brown. Go blonde. Go red. The sky is truly the limit with a look like this.
10. Layered bob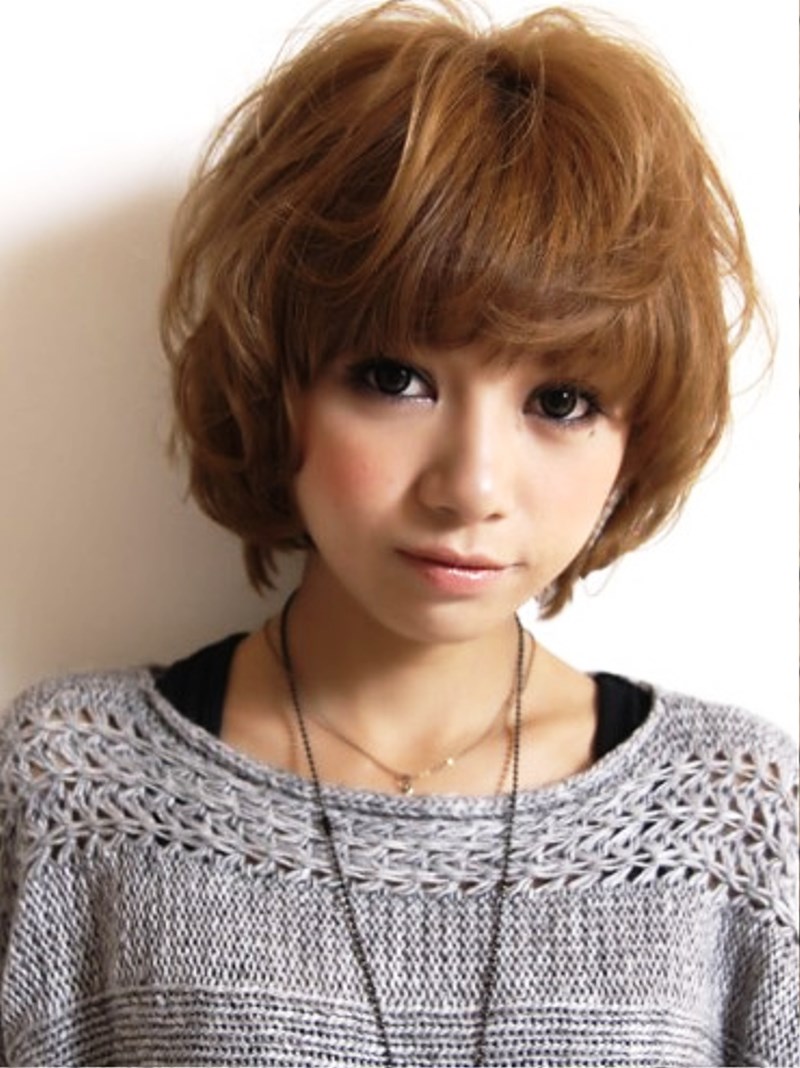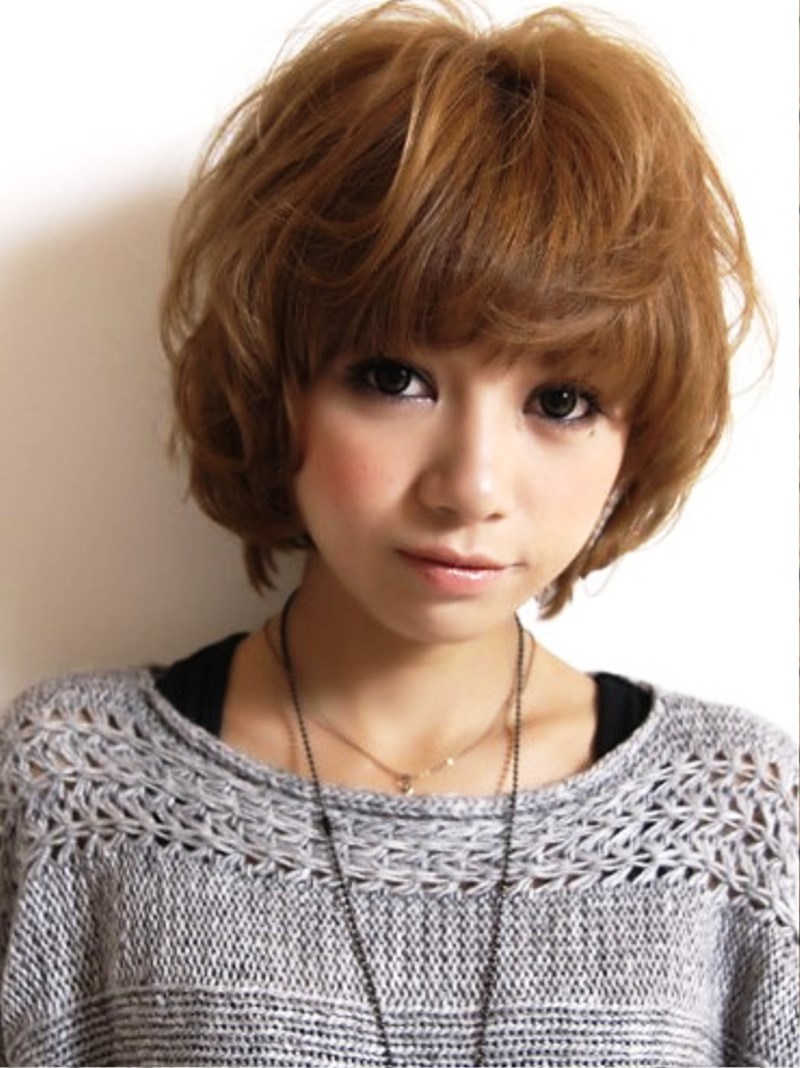 She's precious. But then again, any woman would be with a layered bob like this one.
11. Choppy pixie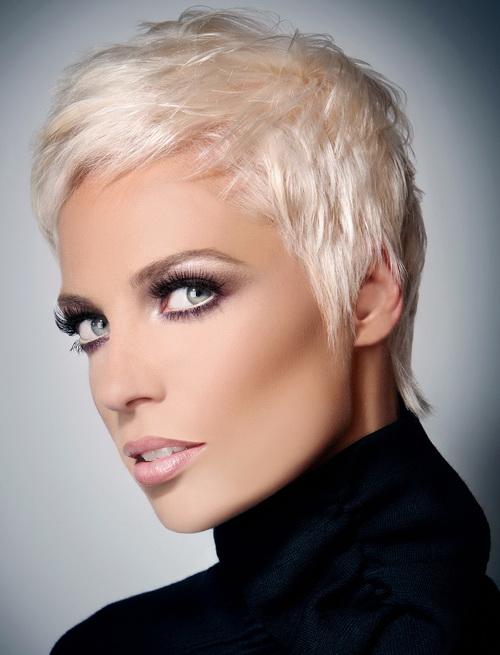 Are you ready to go really really short? If so, take your stylist a picture of this choppy pixie. Guys and girls at your school will be envying this cut if you decide to get it.
12. Full on top, tapered on sides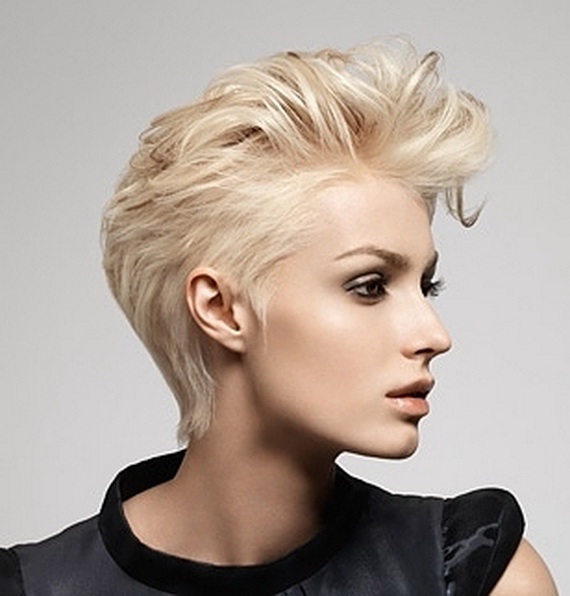 Another look that you can try is to simply take some of the length off of the sides of your hair and still leave quite a bit up top. That will make it possible for you to style it several different ways.
13. Round and short bob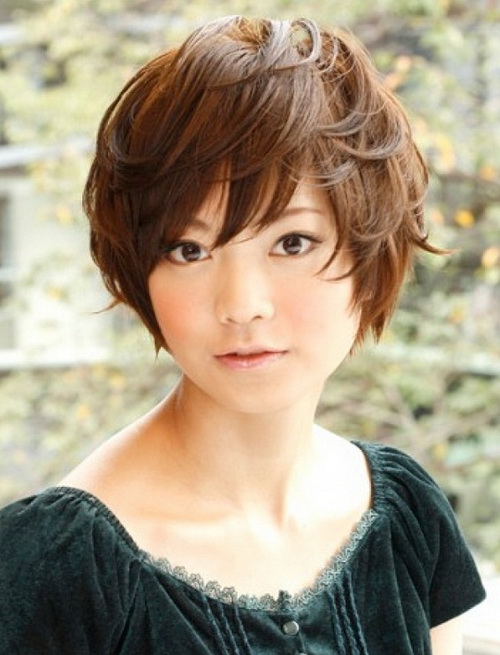 Do you have a round face and thick hair and you want a short do that isn't super short? Search no more. This cut checks off everything on your list. Exquisitely so.
14. Heavy bangs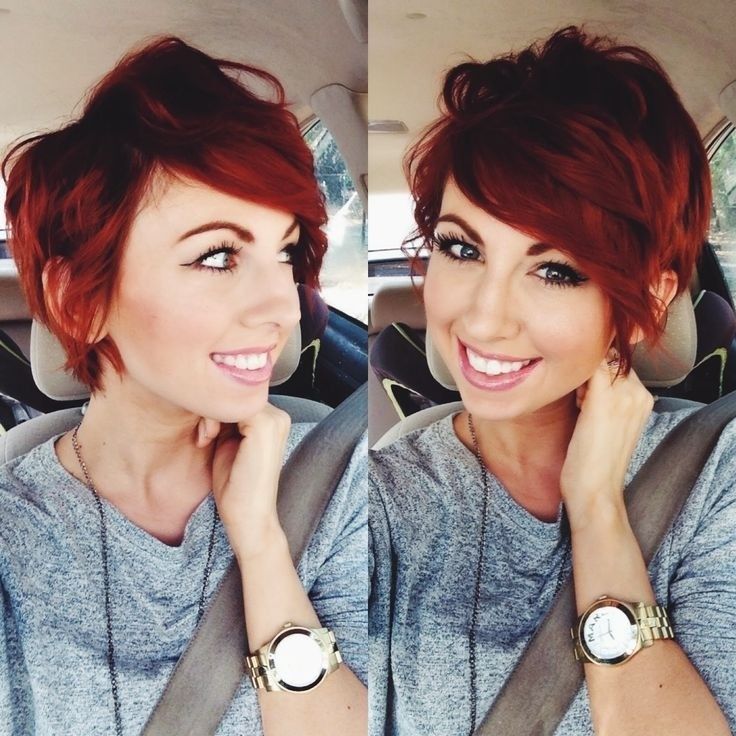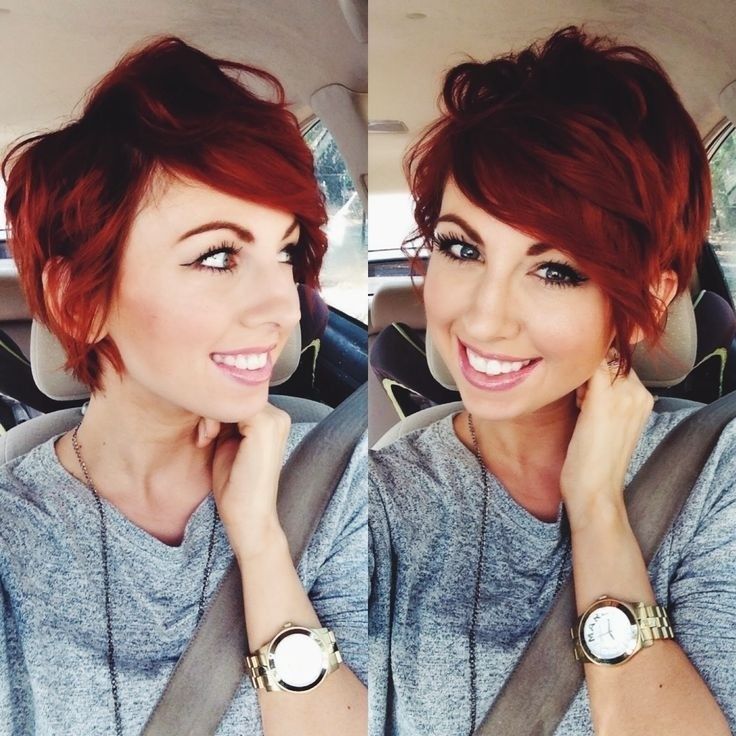 It's one of the best cuts on here. The heavy bang is adorable and the bright red color is on trend this year.
15. Tapered bob with blonde streaks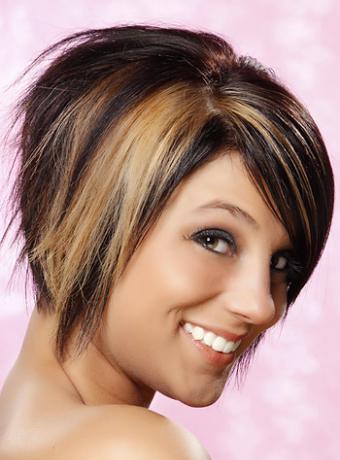 Here's an A-line bob that you might like. Honestly, the cut is pretty cute on its own but what caught our attention was the blonde streaks that are running through it.
16. Clipper cut pixie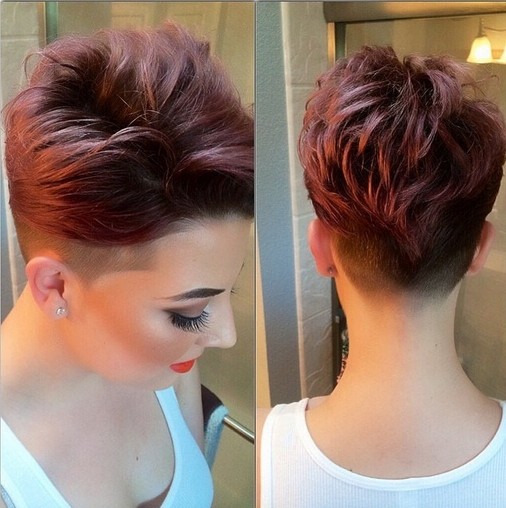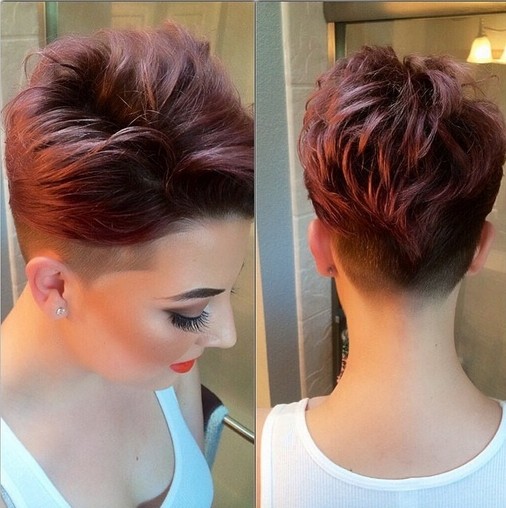 This particular cut is basically a Mohawk and pixie cut combined. Mostly due to the clipper cut on the sides. It's pretty bold yet still really beautiful.
17. Simple bob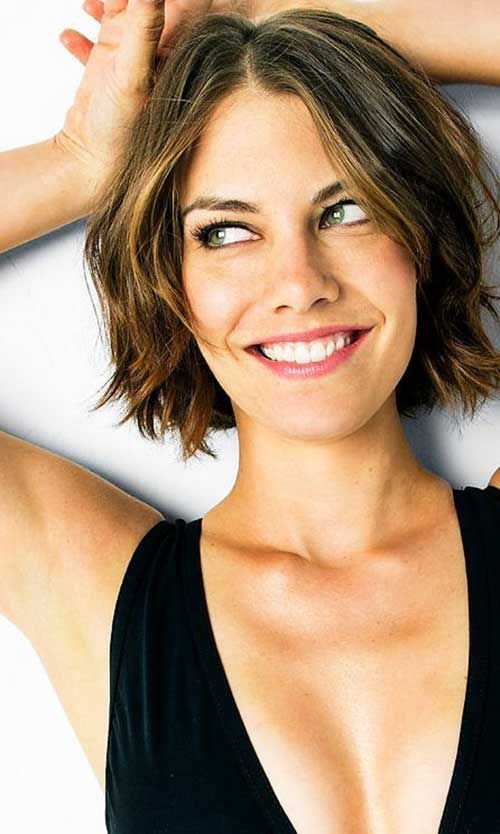 This is a simple bob. No bangs. No color. Not many layers. Effortlessly stunning.
18. Razor cut bob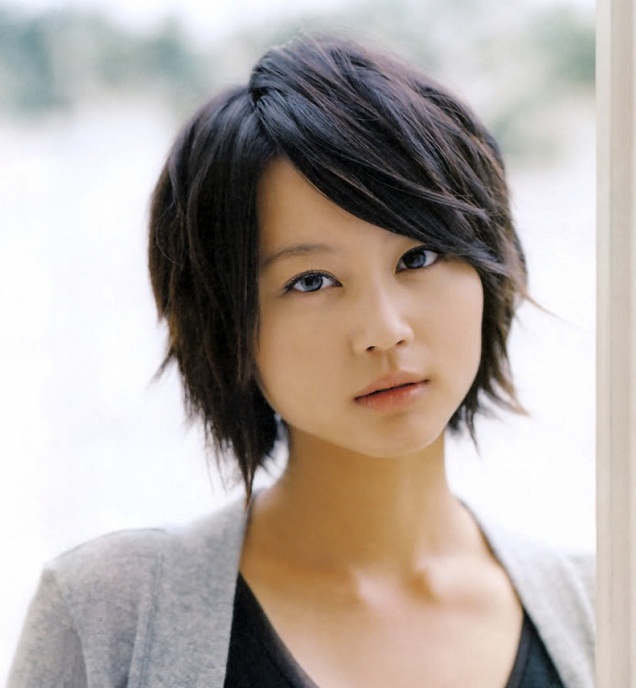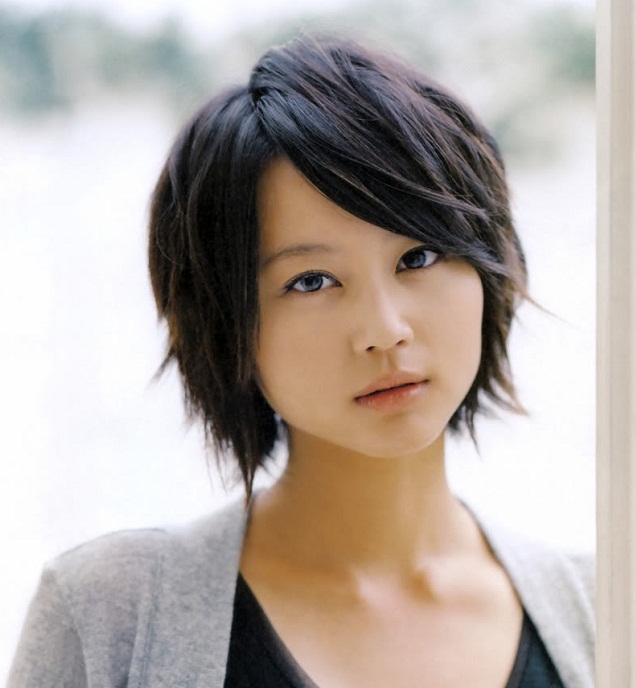 Or you can go with the razor cut bob. Still really easy to maintain but with a bit more definition to it than the simple bob.
19. 'Flip in front' pixie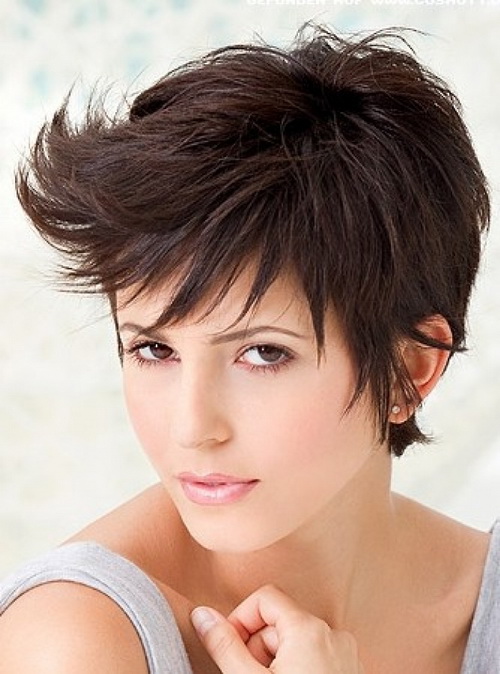 Something that's fun about pixie cuts is if it has some length up top, you can style it all kinds of ways. You can wear it in your eyes. You can slick it straight back. Or you can flip the front like she did. (A curling iron can get this look done for you.)
20. Short pin curls 'do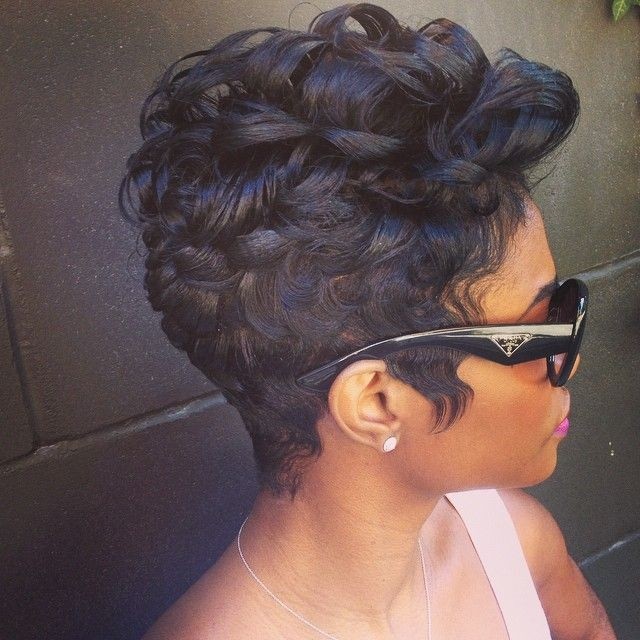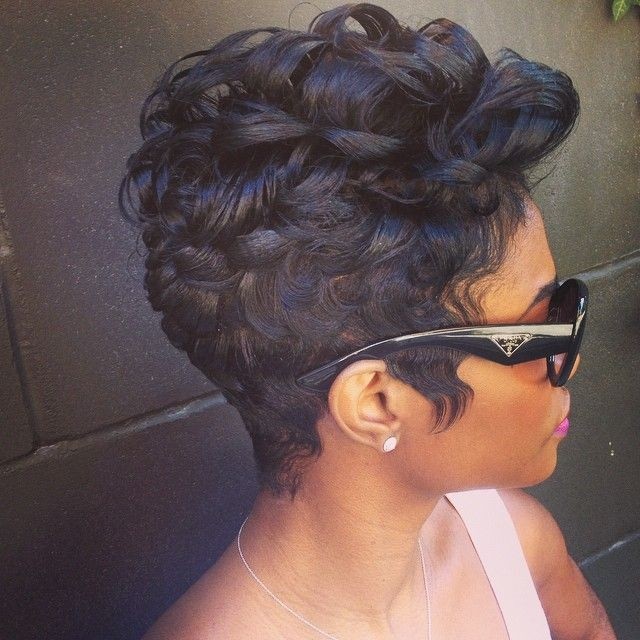 If you have a bit of a modified Mohawk look but you want to "girl it up" a bit, here's an excellent way to do it: add some really small pin curls.
21. Spiked Mohawk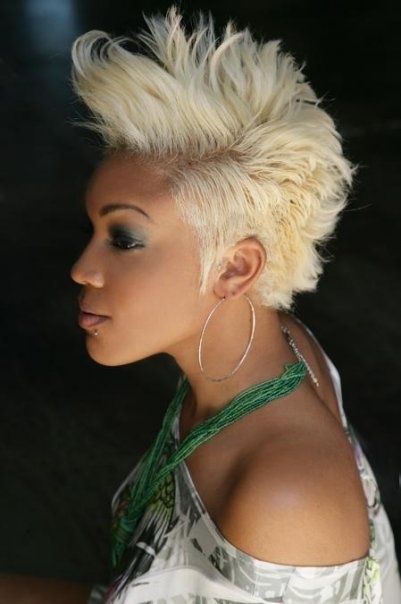 Or you can make your Mohawk "all the way live" by spiking it and adding a bright and bold color to it.
22. Short and curly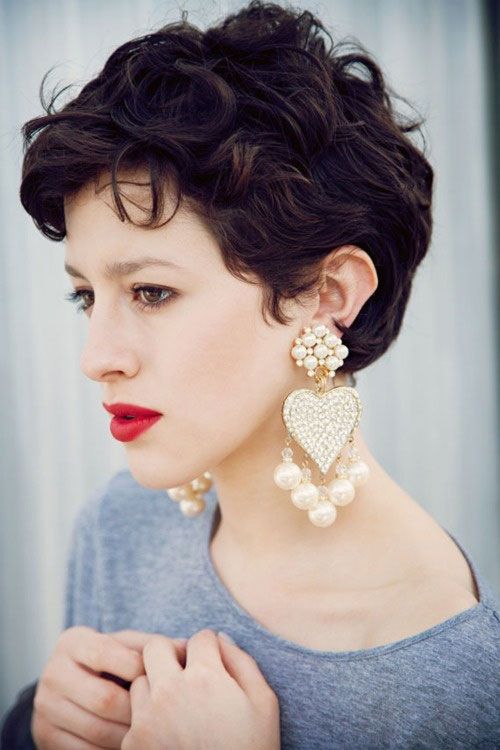 There is something that is both delicate and daring about this short style. Probably due to how the cut works so well with the naturally curly texture.
23. Long layered sides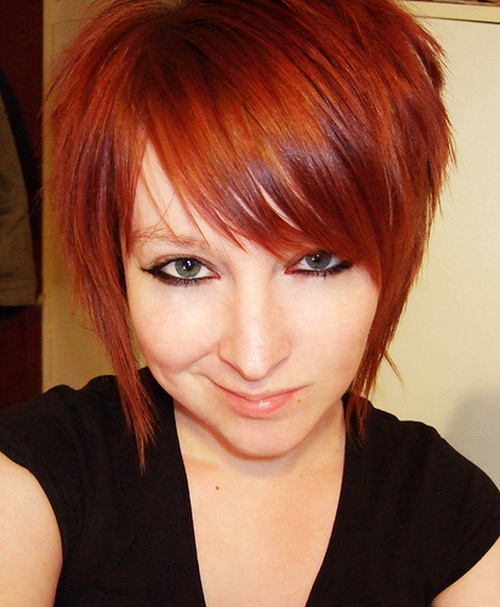 From the front, this looks like another short A-line bob. Only the sides are long and layered which makes it fascinating in its own right. At least we think so. (That red is…everything!)
Find more short hair styles on stylesweekly.com