Women with pretty nails are always more sophisticated. Your nails can not only express your fashion attitude but also present your personality. This post is right about the most elegant and feminine nail designs: French Tip Nails.
Without too many fussy details and girlish ornaments, the French nails stand out just with the simple yet chic tip designs. You will be recognized as a graceful lady when you reach out your hands with any of these stunning nail designs. Just stay here and check them out. To be an exquisite woman, you should not miss them. Scroll down and enjoy!
Poisonous  Temptation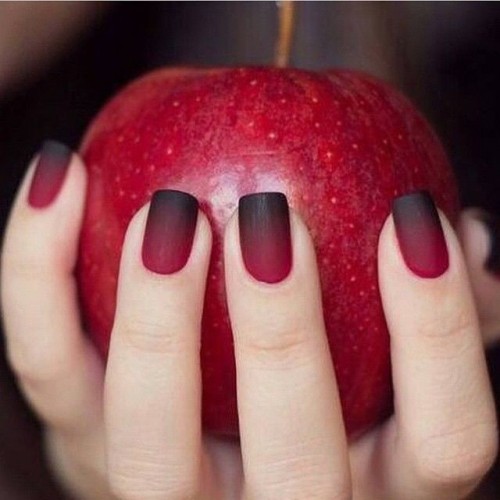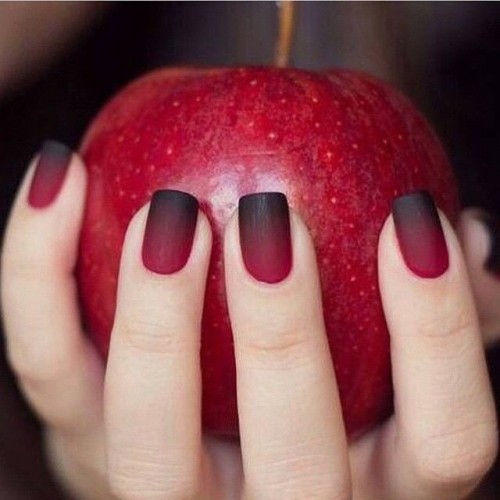 Tempt others with your fatal nails. Quite sexy, aren't they?
 Faddish Nail Design with Black Hearts and Tips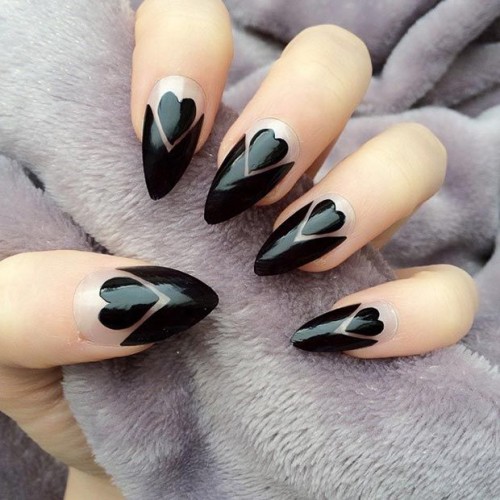 Stiletto nails make your fingers look slimmer and longer. This nail design is super chic with some mysterious vibes.
Stylish Stiletto Nail Design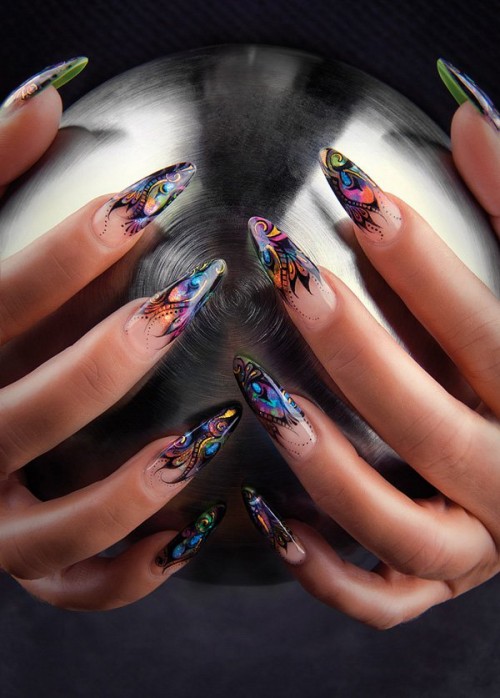 The irregular patterns are full of exotic attraction.
Metallic Tip Nail Idea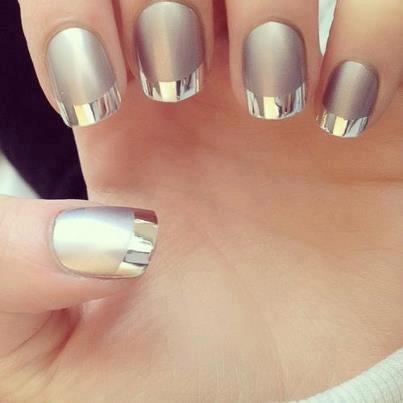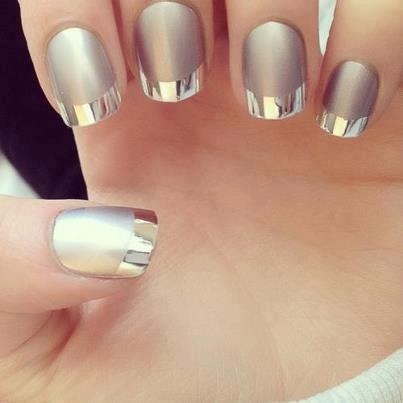 The metallic tips can make your nails look more expensive.
 Candy Colored Tip Nail Design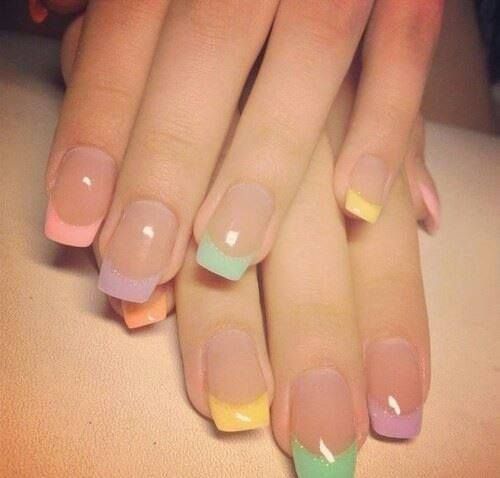 Romantic French nails can also be lovely as you apply some candy colors to the tips. You don't need more patterns so that your nails can look neat and chic.
 Chic Stiletto Nail with Black Tip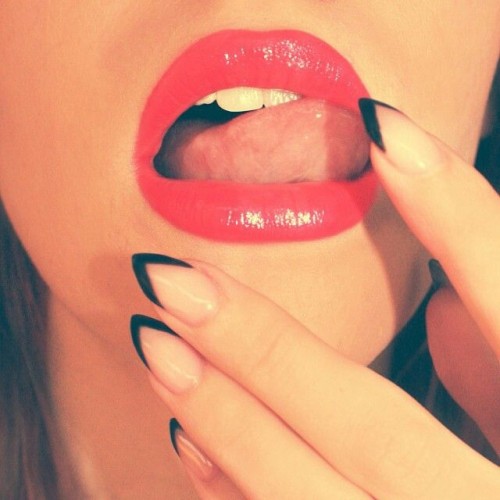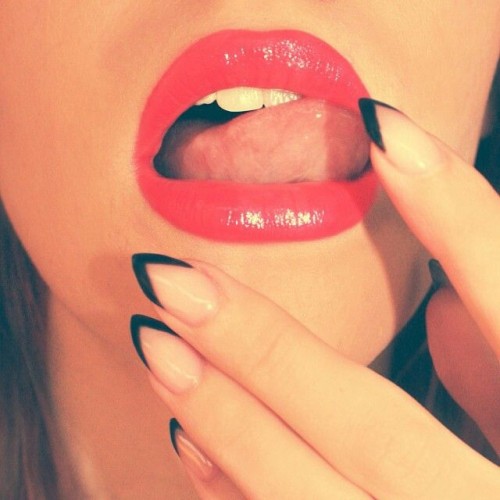 These stiletto nails look effortless chic with the black back space tips.
 Pretty French Nail Design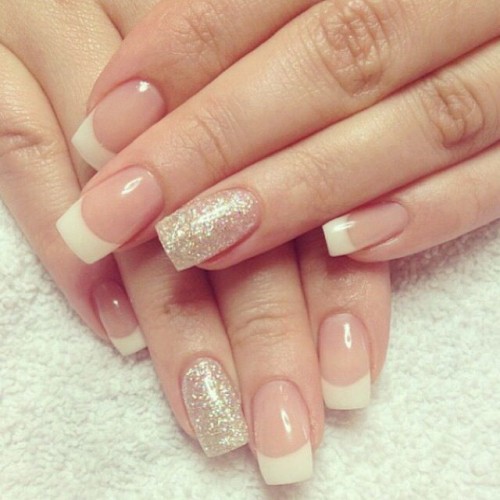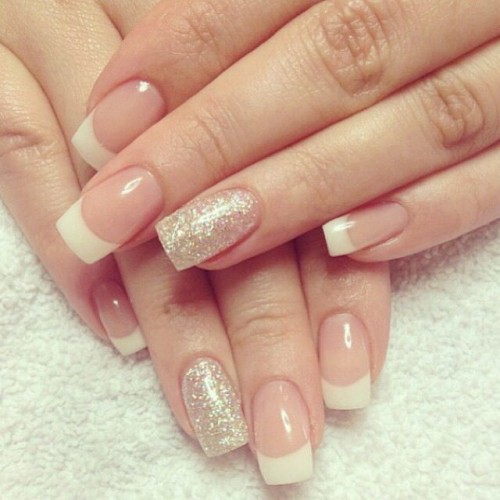 This manicure design tells us that fashion is simple but not ordinary.
 Glitter Purple Tip Nail Design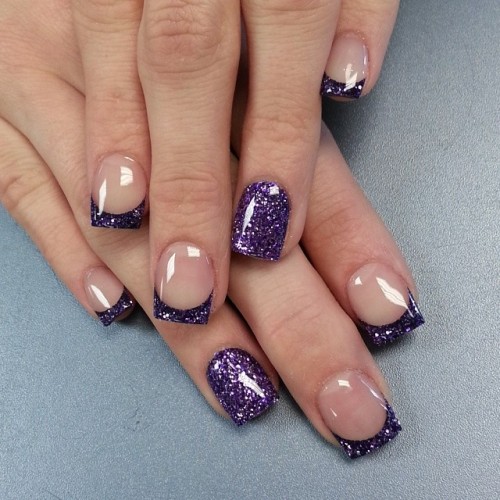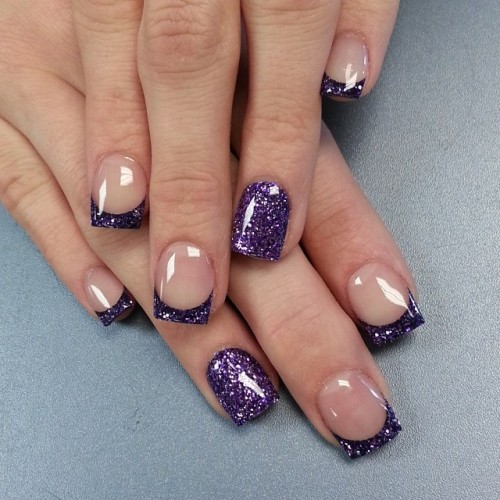 Purple is a noble color and the glitter purple nail polish can make your nails more stylish.
 Lovely Pink Tip Nail Design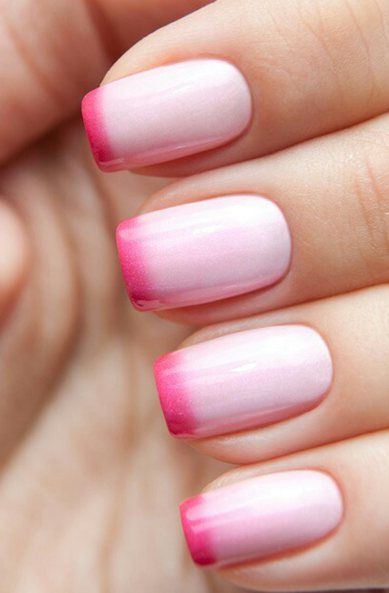 Pretty pink tips just like a lovely flower buds which are getting ready to burst.
 Beautiful Peachy Nail with Pink Tip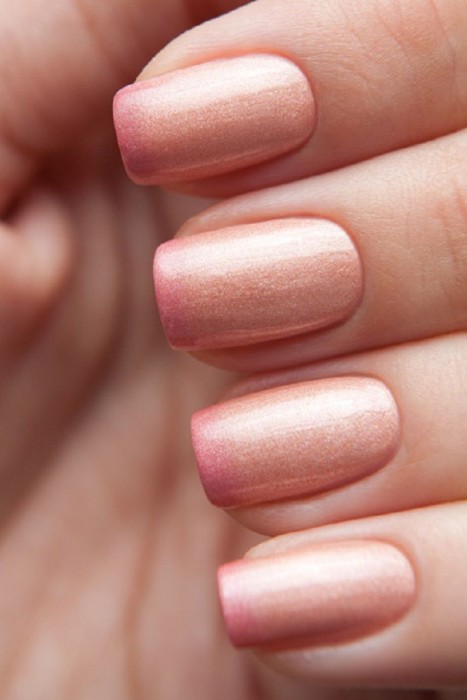 The peachy nails looks modest yet rather beautiful and the pink lips add more softness to the nails.
 Noble Gold Nail with Purple Tip
Everybody thinks this is a fabulous color blend. When gold meets purple, everything becomes better.
 Fashionable Stiletto Nail Design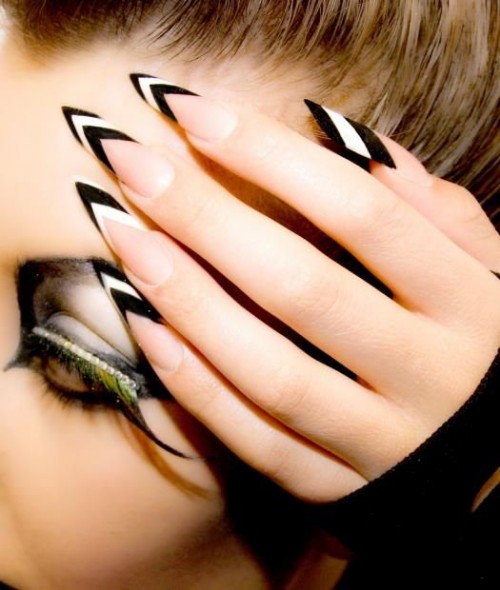 Black and white are the best colors for women who don't know what colors they should choose. Actually, they are really gorgeous for every one.
 Ocean Inspired Nail Design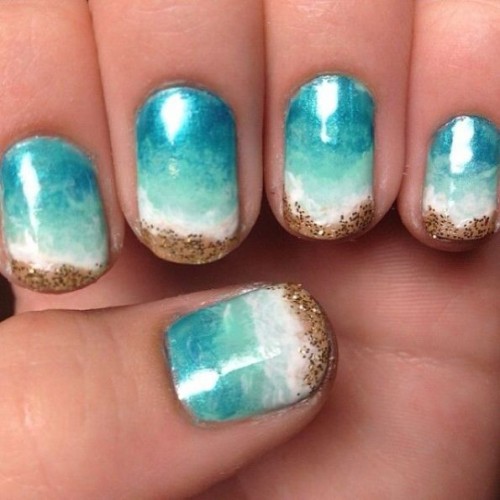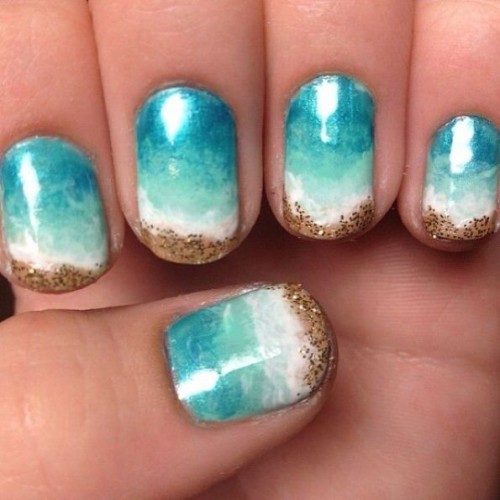 Have this nail design reminded you of the vast sea? Quite a cool nail design for summer, isn't it?
 Cute Comic Nail Design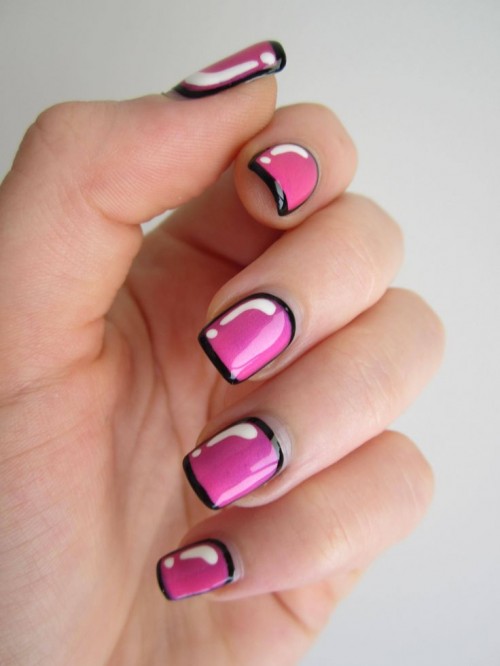 I think this is really cute. Women will look so adorable with such lovely nails.
 Simple Yet Stylish Nail Design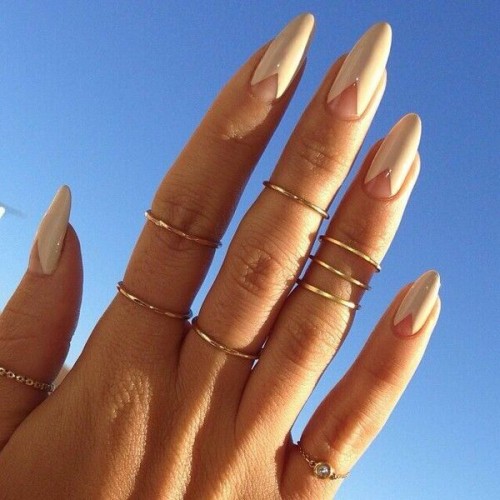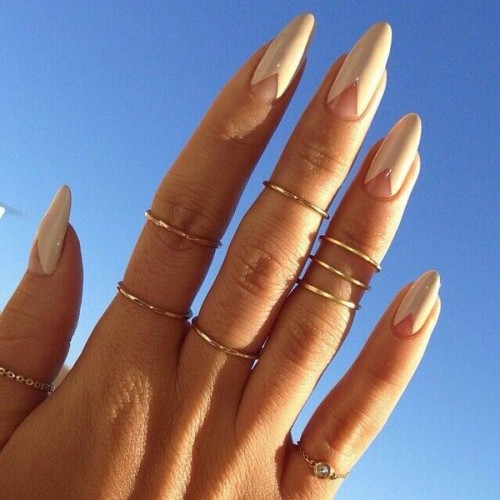 Sometimes, the simple design has the most powerful impact. Just like this one. Simple yet really stylish.