Everyone has one, and why not? Infinity scarves are stylish, comfortable and easy to wear. No more knots, or struggling to make you normal scarf stay on! They come in a huge range of styles, colours, and fabrics. They are perfect for a cozy winter next to the fire place, but also work as a chic coverup on the beach. Their versatility goes further than that. Now, people are beginning to get creative. The infinity scarf, is more than a scarf. It's a fashion saving accessory!
Here are 21 different ways you can wear an infinity scarf!
1. The Single Loop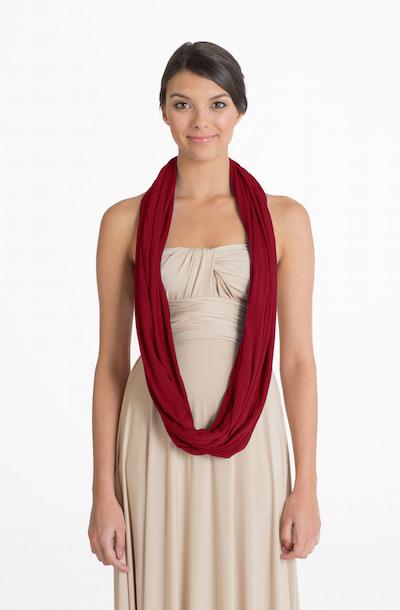 We'll start simple. If you own an infinity scarf, you have worn it like this. It's chill, comfortable and stylin'.
2. The Double Loop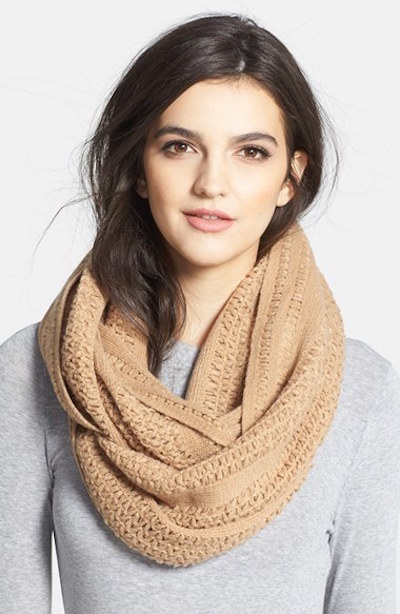 And if you've done the single loop, you've done the double loop.
3. The Shawl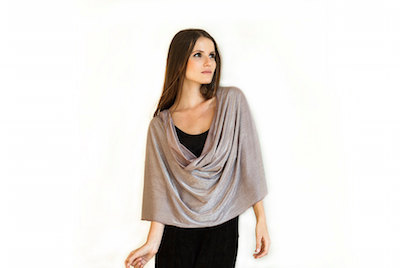 Getting more creative, a light or more decorative infinity scarf makes a beautiful shawl! And you don't need to worry about pulling it up!
4. Head Wrap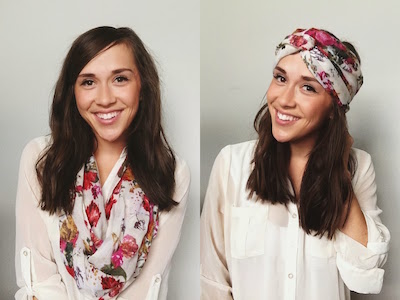 This hippie look is super easy to pull off, but it helps if you don't have a massive or thick scarf.
5. The Sweater Vest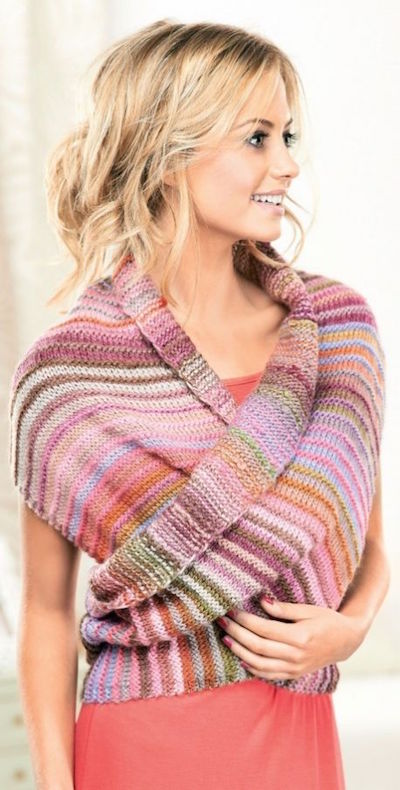 Cozy, right? With a sleeker scarf this look can become cutting edge and highly fashionable.
6. The Capelet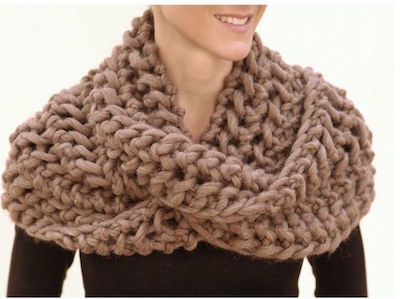 A cross between the sweater vest and the shawl, this look is great on those chilly spring days.
7. The Halter Frock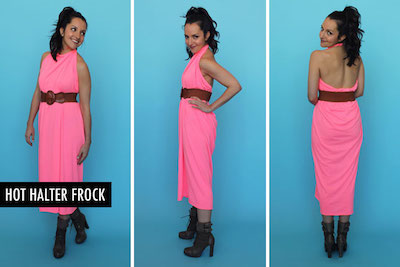 With a particularly long infinity scarf, you can turn it into a halter frock! Just safety pin the top and add a belt.
8. The Knot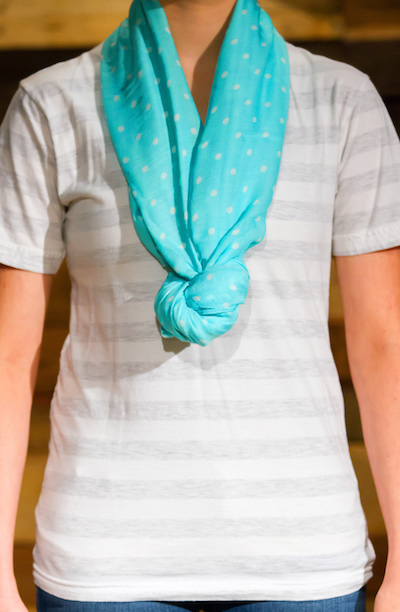 A simple variation on the single loop.
9. The Maxi Skirt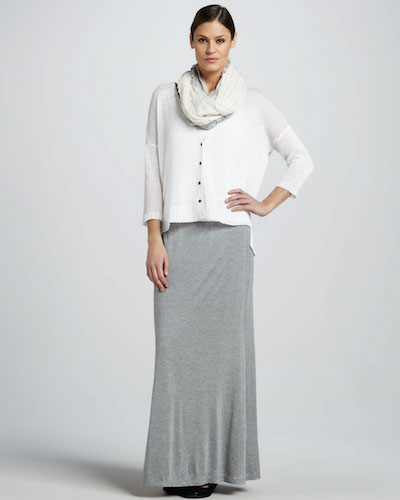 Stylish and sleek, thin infinity scarf make simply gorgeous maxi skirts.
10. The Halter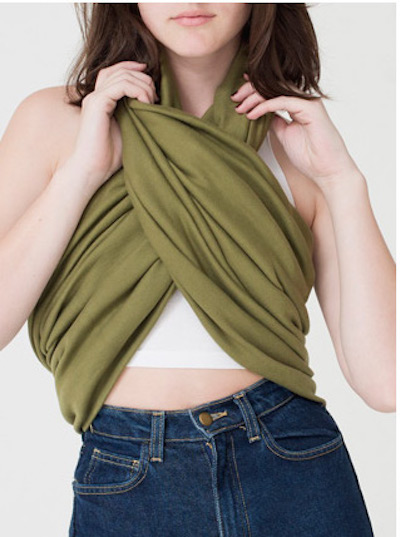 This belly showing look is great for a day on the beach!
11. The Hood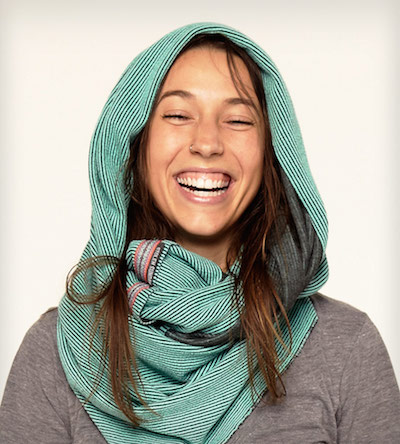 We've all seen this one, but on a side note, it's a great way to keep the sun out of your face!
12. The Baby Sling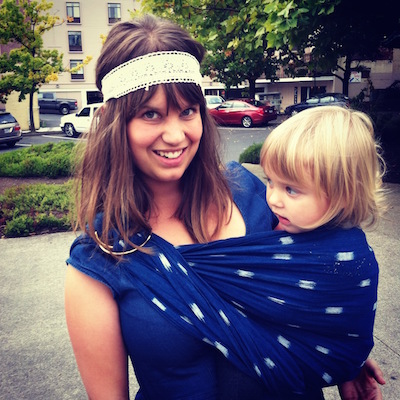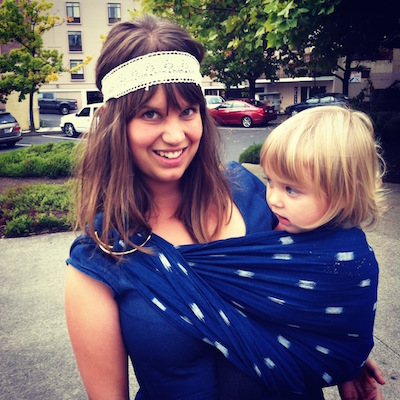 Forget spending money on an expensive baby carrier, use your infinity scarf instead!
13. A Tie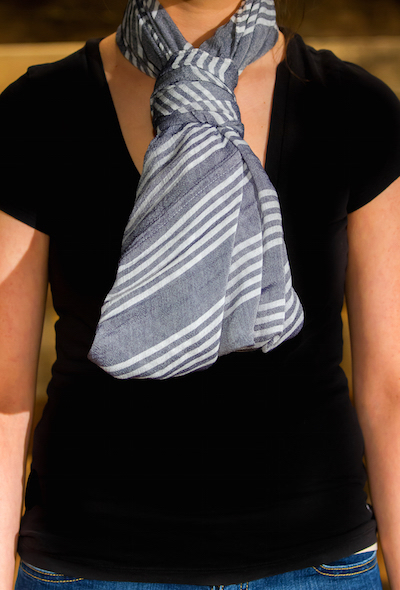 Who would have guessed it? It looks great too!
14. Summer Coverup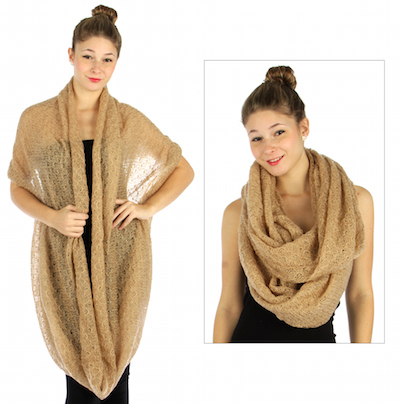 A light and playful infinity scarf is the perfect thing to wear over you bikini. It'll keep you cool, chic and help prevent sunburns!
15. The Twist

Another unique and beautiful way to wear your infinity scarf.
16. The Vest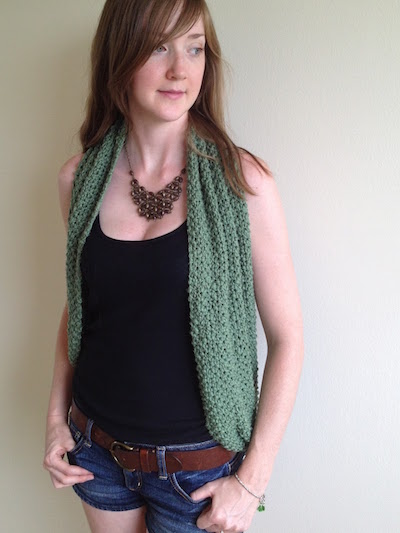 It works as a simple vest as well!
17. The Attached Headband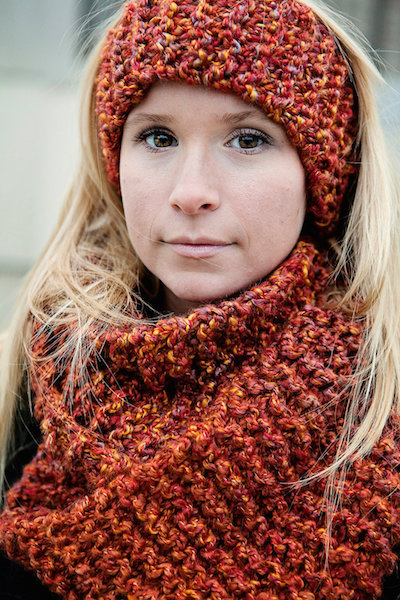 Cozy, cool and collected, this look is a great impromptu way to get your hair out of your face.
18. The Nursing Cover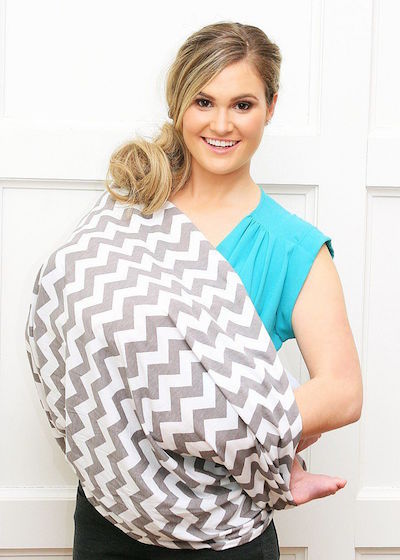 It's easy and way cheaper! Why wouldn't you?
19. The Sash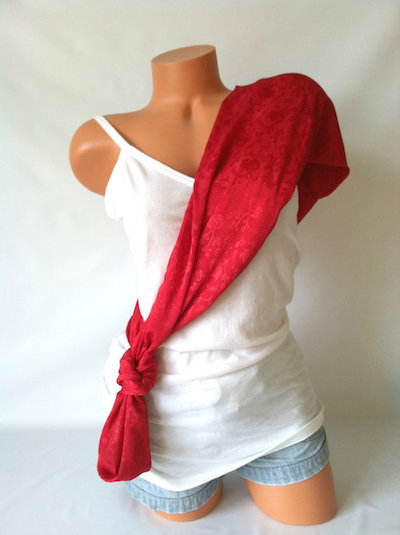 Another chic look that anyone can pull off!
20. The Mini Dress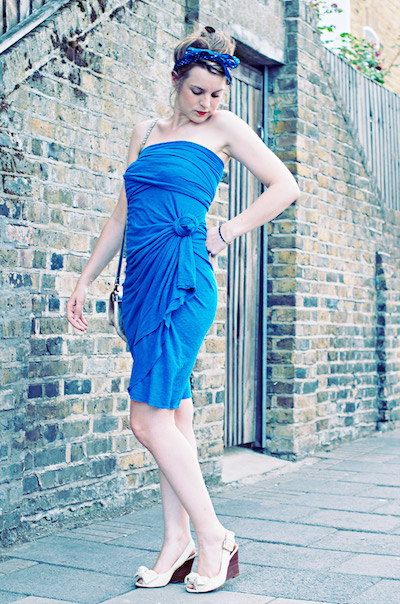 Make sure this outfit is secure before you venture outside!
21. The Shirt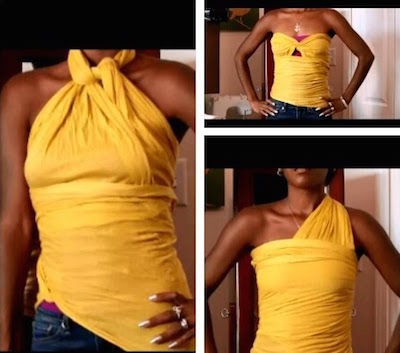 Surprising and trendy, there are many variations of the infinity scarf shirt.