Spring has finally arrived, and with it the chance to spice up your wardrobe. Say goodbye to those drab winter sweaters and hello to your fresh, new, spring look! Are you intimidated by the contents of you closet, long since buried? Or maybe you are looking to try something new this season. Either way, spring is the season for change, growth and inspiration! Now is the time to try something new, and get rid of something old.
Here are 25 Popular Polyvore outfit ideas. Hopefully they can help to spark you imagination!
Imperfectly Perfect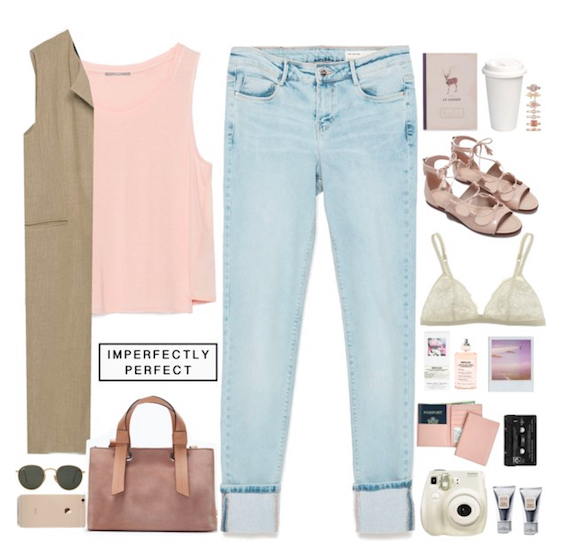 This mega cute pastel look is the perfect outfit for spring, and it's a simple style to do.
Stay Wild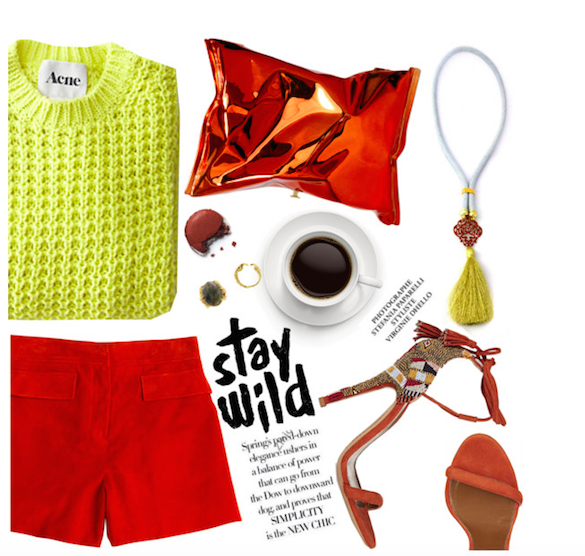 Or maybe it's time to get adventurous, now that you're over the winter blues. Spice it up with some bright colours and striking heels.
Urban Musician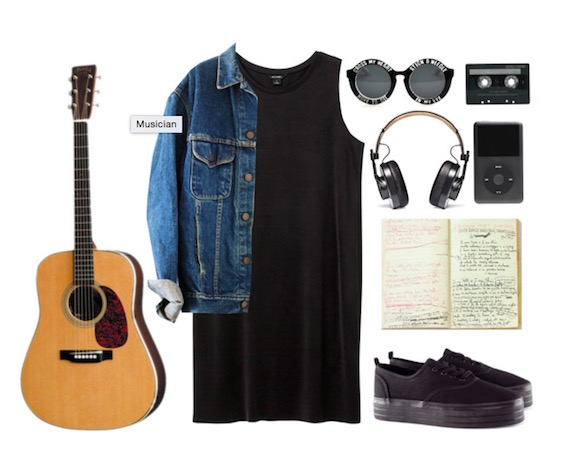 The weather's warming up. If you're musically inclined, that means it's busking season! Try out this outfit for a day outside playing some sweet tunes.
La Vita Bella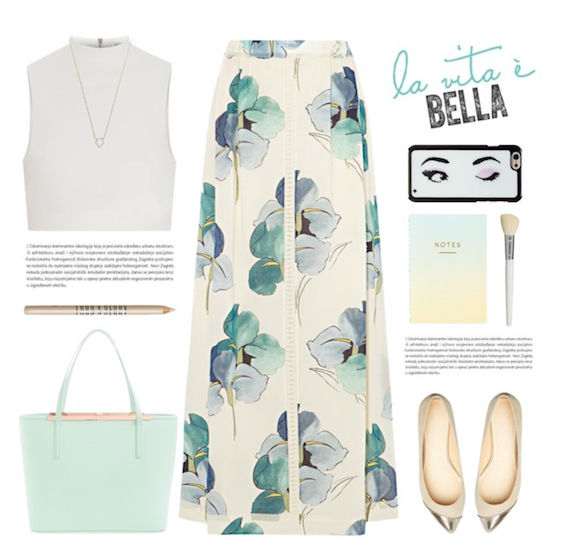 Take an elegant turn with this gorgeous garden party look.
Retro Behave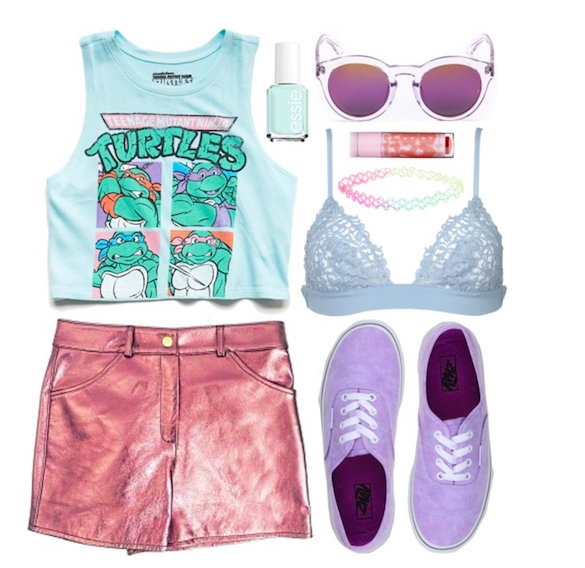 Tinted shades and a 90's chocker? This style is making a huge comeback.
Sixties Sailor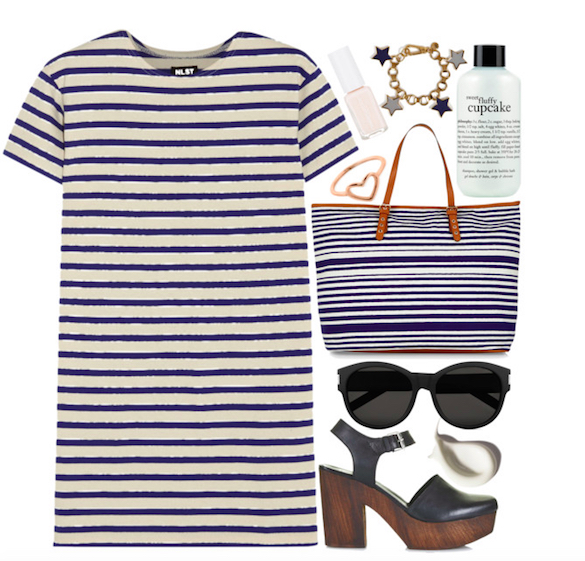 This chic sailor dress matched with Audrey Hepburn shades is the perfect look for a stylish walk on the beach.
Fringe & Lace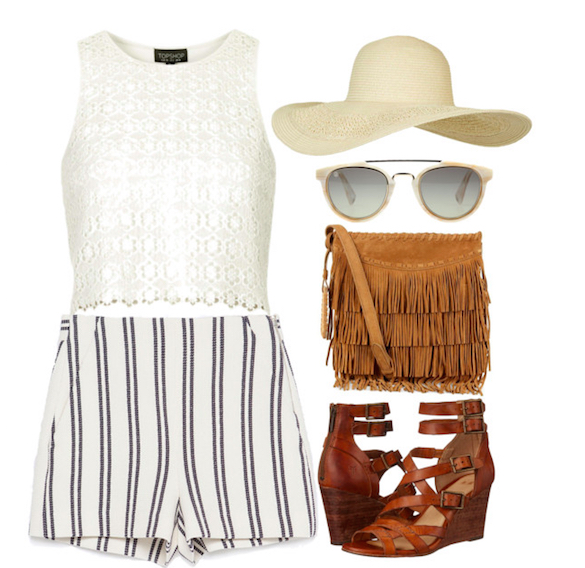 You can never go wrong with a hint of suede.
"Bee" In Style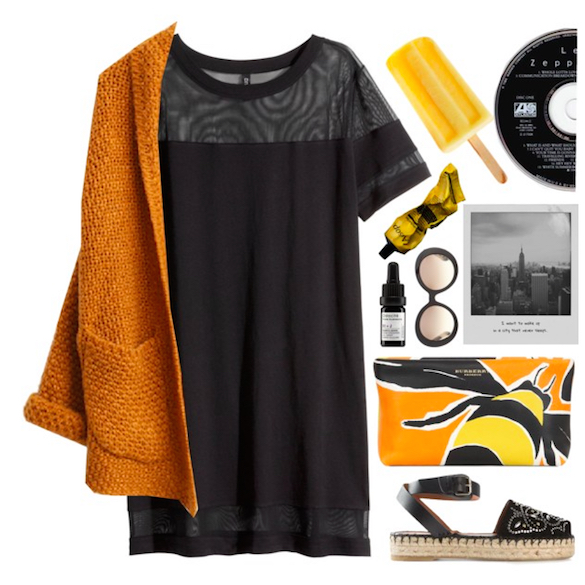 A funky print clutch is just the thing to add some flair to your look.
Powder Blue Sky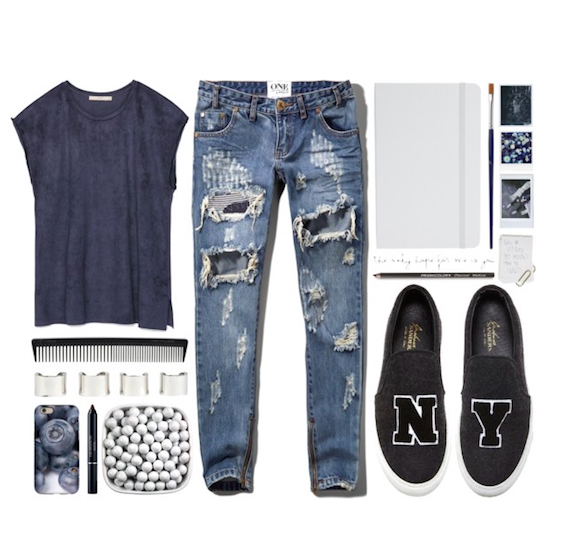 You can never go wrong with this navy blue look. It's casual and cool.
Belle Coral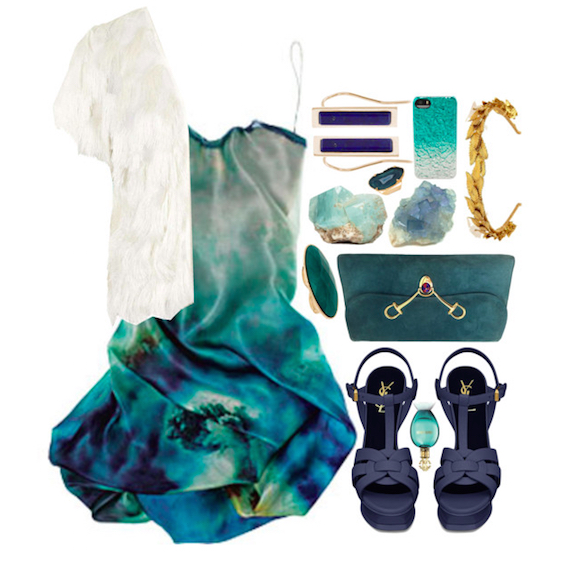 For a fancier style, try this stunning dress with a simple white cover.
Two Piece Dress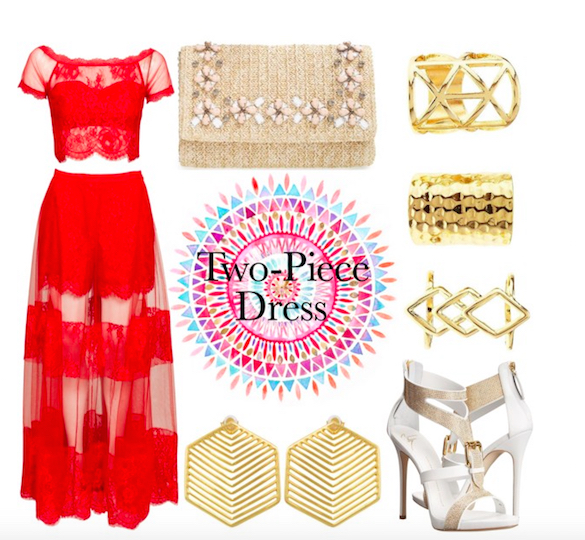 This two piece dress is both airy and gorgeous.
Chic Evening Out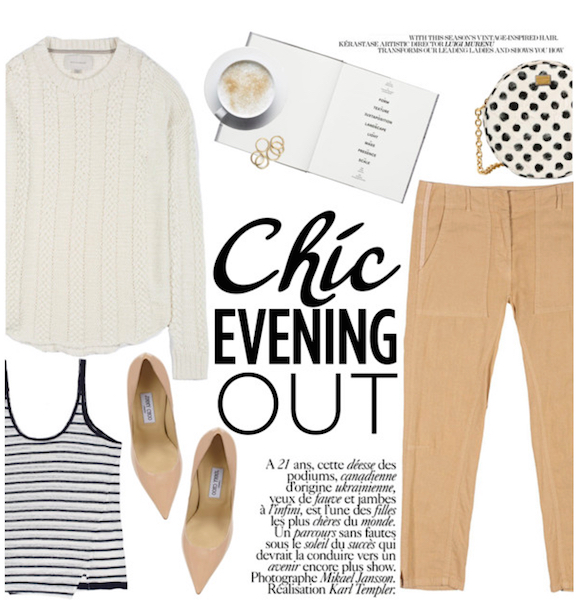 For a more casual outing, this is the perfect ensemble for a light meal on the patio.
Sweet Sixteen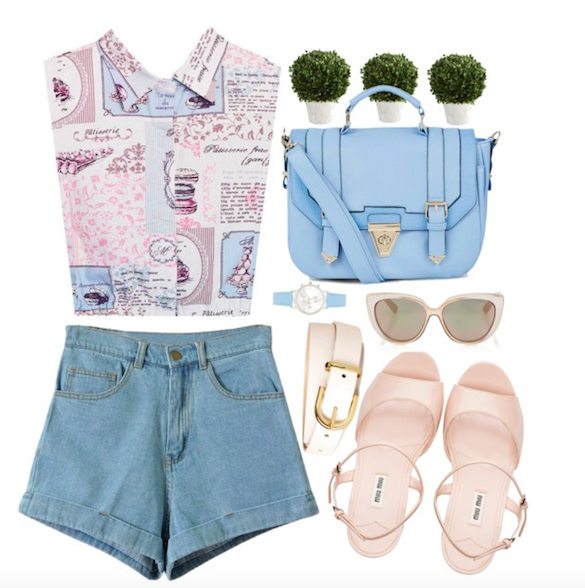 Heading out to the mall? Throw this on for a casually chic look.
Neon Beach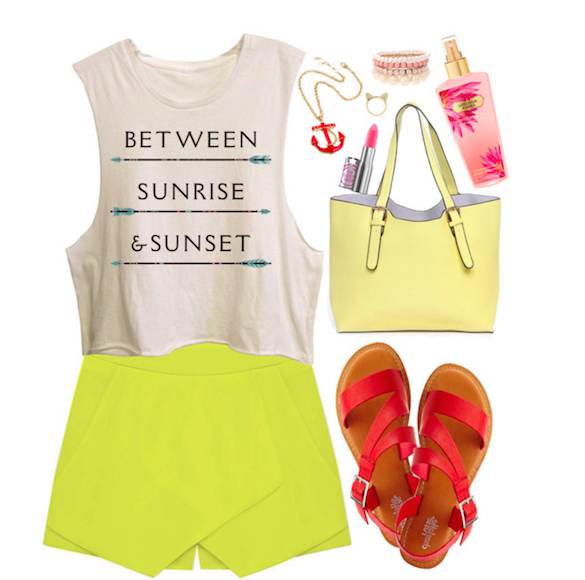 Head to the beach in style with these pleated shorts and casual tank top!
Sultry Suede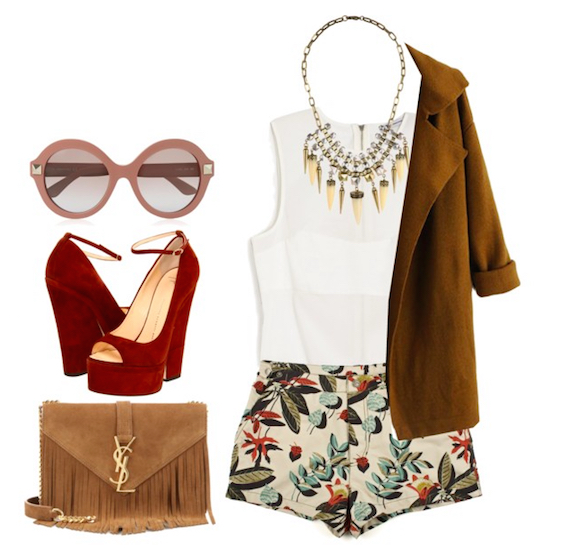 Red pumps, suede jacket and print shorts? I'm there.
Street Style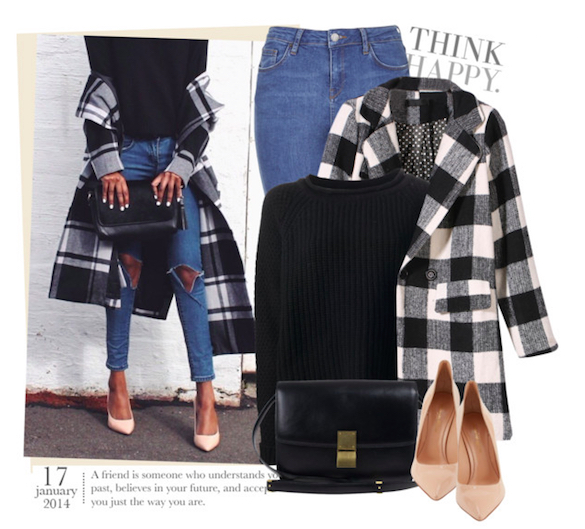 Dress up your plaid shirt with some fabulous nude pumps!
Hello Manhattan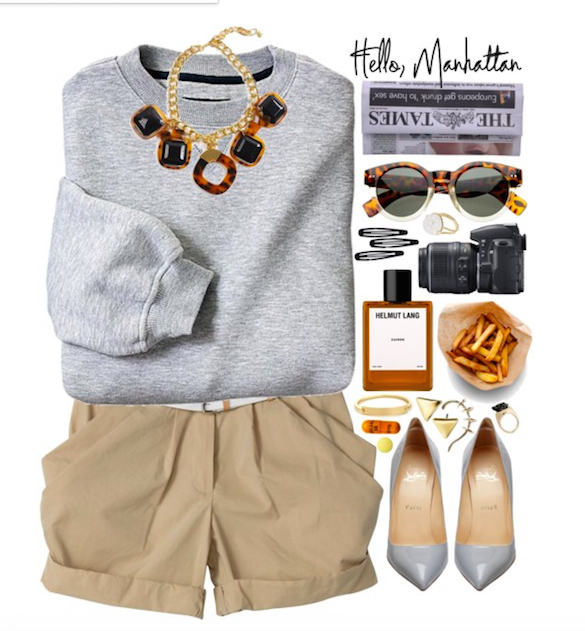 Dress up your plain grey sweater with some complimentary heels and funky jewelry for this NYC inspired style.
This Is High Fashion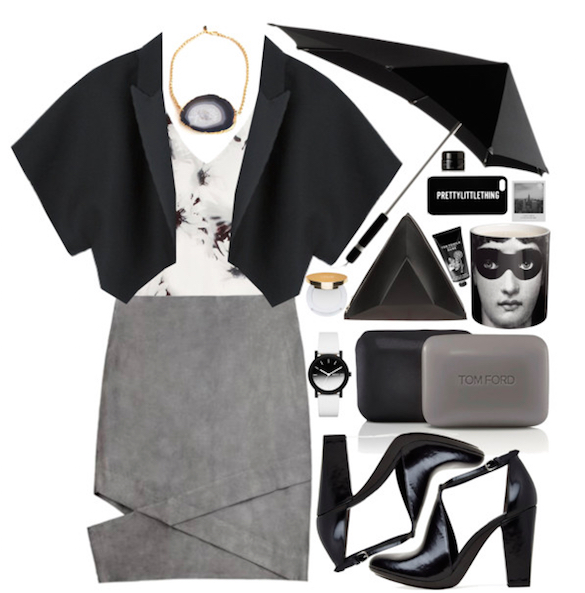 Or take it even further with this stunning High Fashion inspired ensemble.
Sunny Side Up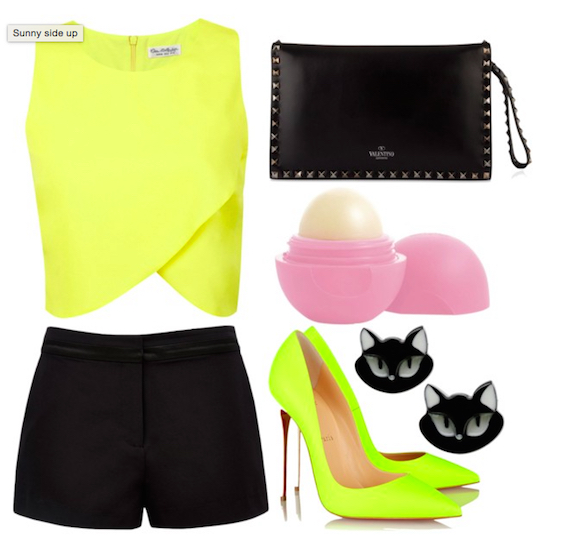 Go bold. Nothing says spring has sprung like some neon yellow pumps.
Sweet Caramel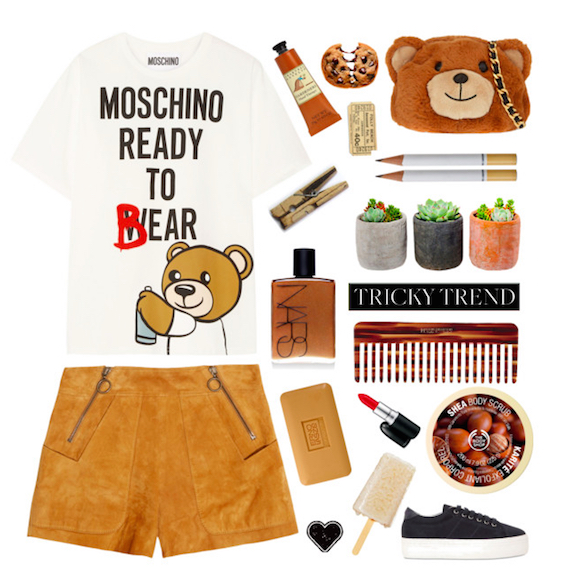 This adorable look is the perfect outfit for a cozy backyard BBQ.
Trés Chic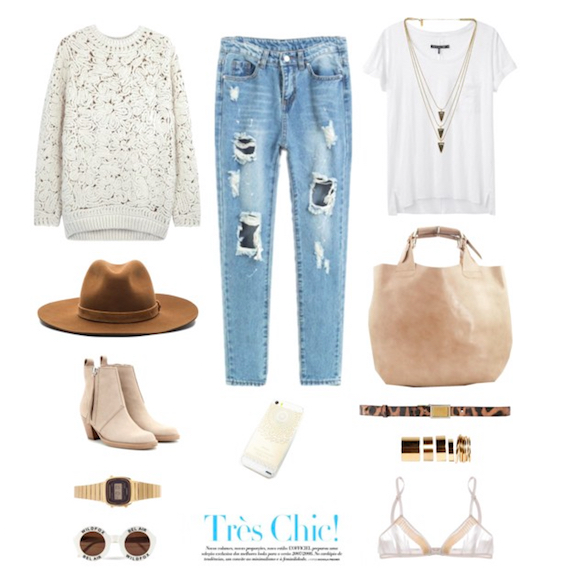 All it takes is a hat and some killer boots to raise the level of this outfit.
Lace Crop Top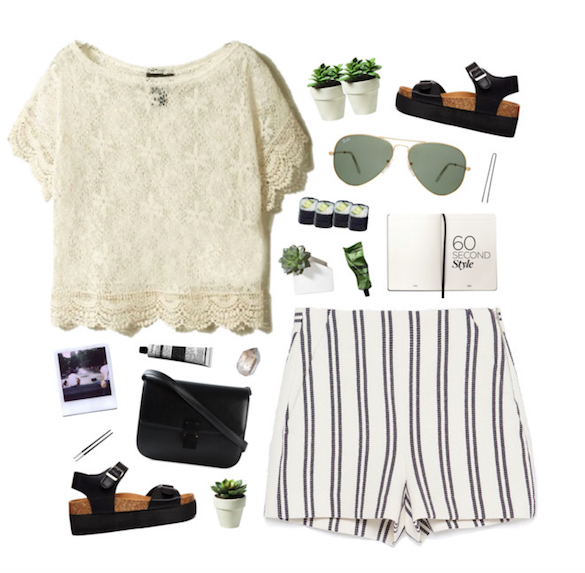 It is once again the season for crop tops! Celebrate yours with this cute look.
Spring Overalls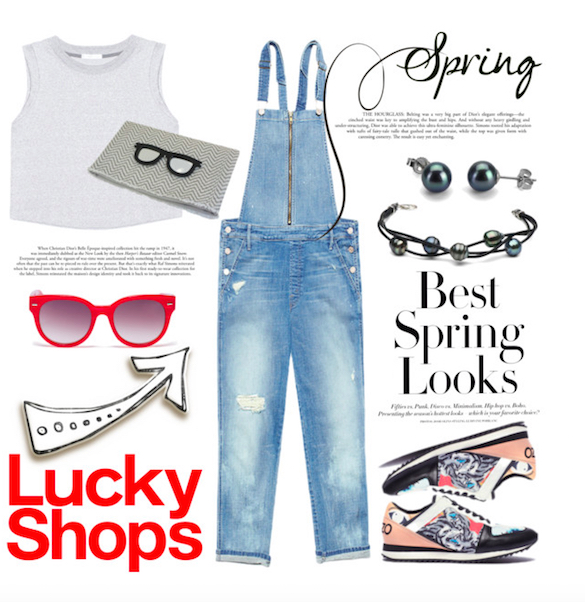 You've got to love overalls. Add a red pop for some extra spice.
Ocean Plaid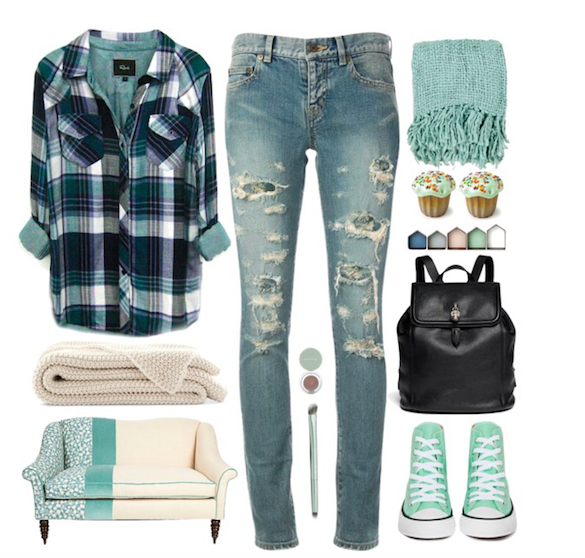 These ocean hues are the perfect way to dress up any outfit.
Brunch Date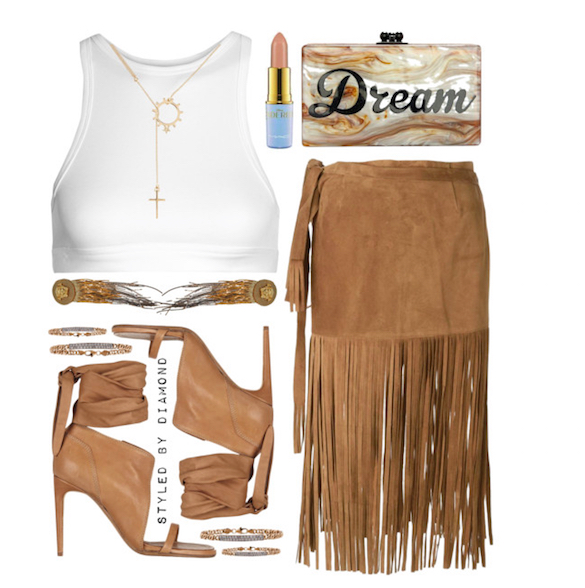 Do it up with fringe.