Aside from flip-flops, the most commonly worn shoe during the summer would have to be sandals. But if you've been wearing the same boring, flat, brown leather ones for the past two years, shame on you! Especially since there are so many different styles to choose from.
We wish we could've included every kind of sandal that there is on the planet. There's simply not enough time or space. What we did do is take out some of the guesswork by providing you with some of the most striking ones we've seen.
Are you getting excited? We totally get it. Shoes do that to us too.
Strappy sandals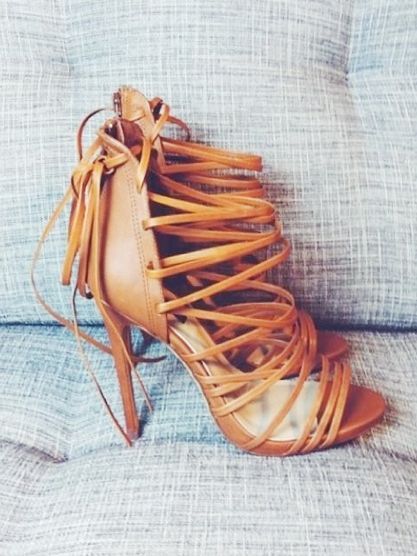 If you really like leather, all good. Just make sure that they're strappy. Oh, and that they also have a really high heel.
Just a touch of glitter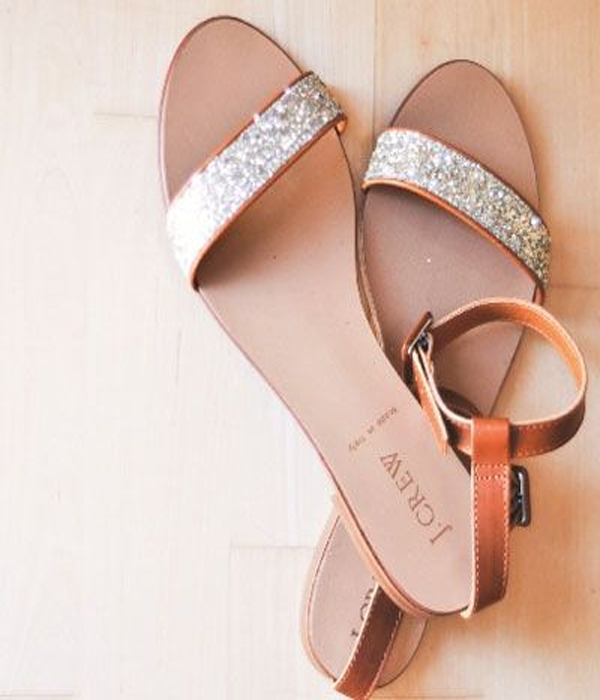 Glitter is a popular look from head to toe. So, if you're going to apply some glitter eyeshadow up top, complete the look with some glitter sandals.
Leather and wood wedges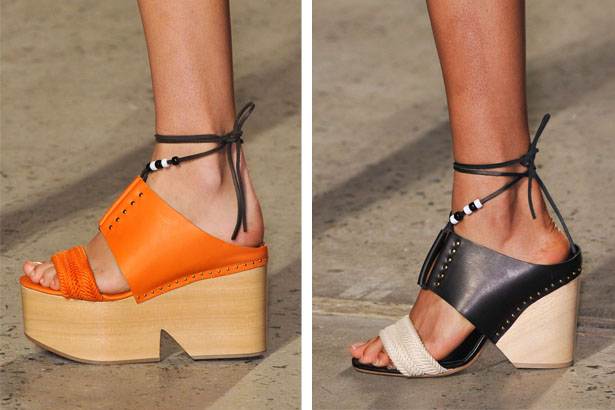 Yeah, we know that these shoes probably look a bit on the…side of clunky. But if you thumb through just about any fashion magazine (or read any fashion blog), it's going to mention that leather and wooden wedges in the form of platform shoes are sandals that are definitely in style.
 Fun with feathers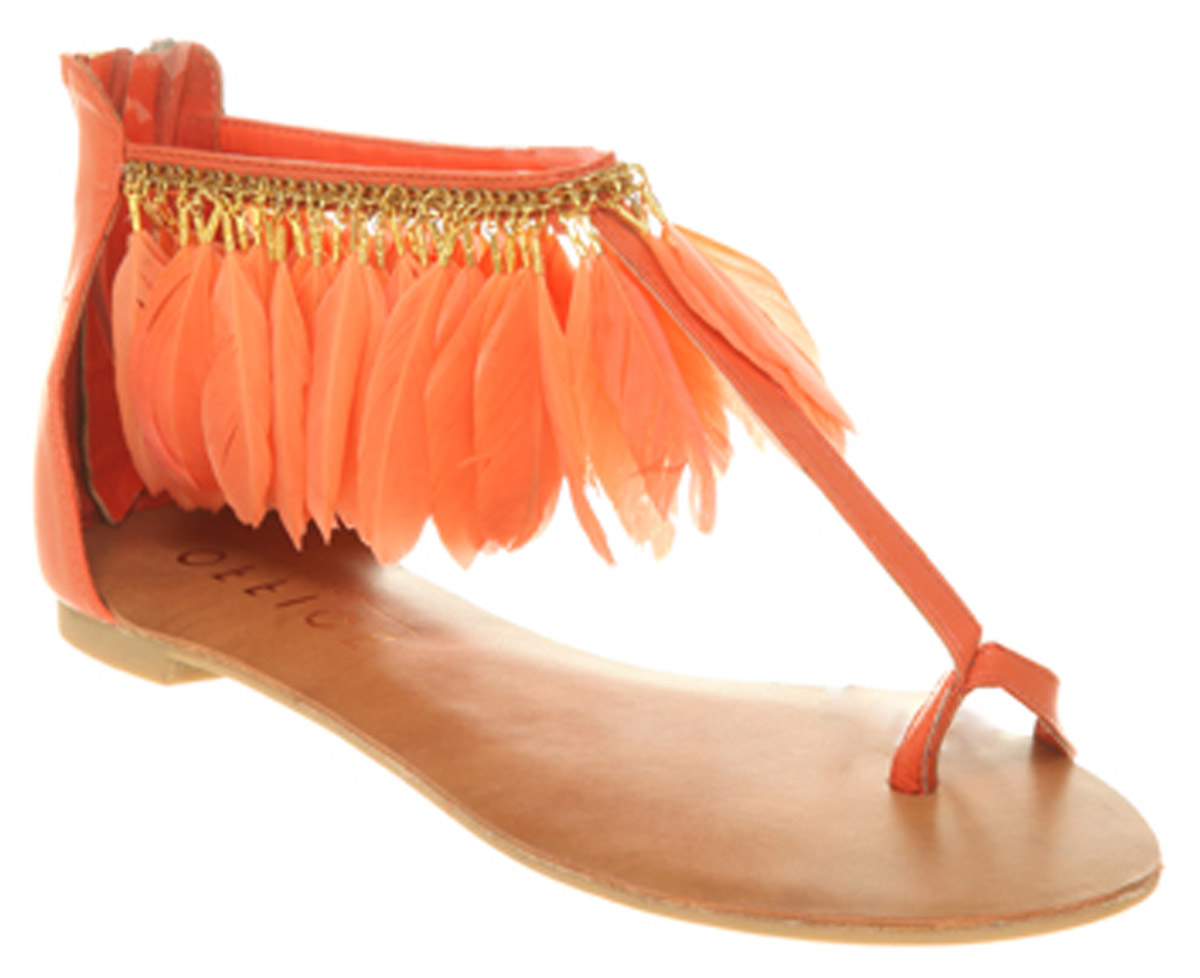 Don't own a pair of sandals with feathers on them? Give it a try. You may fall in love—at first wear.
Platform patent leather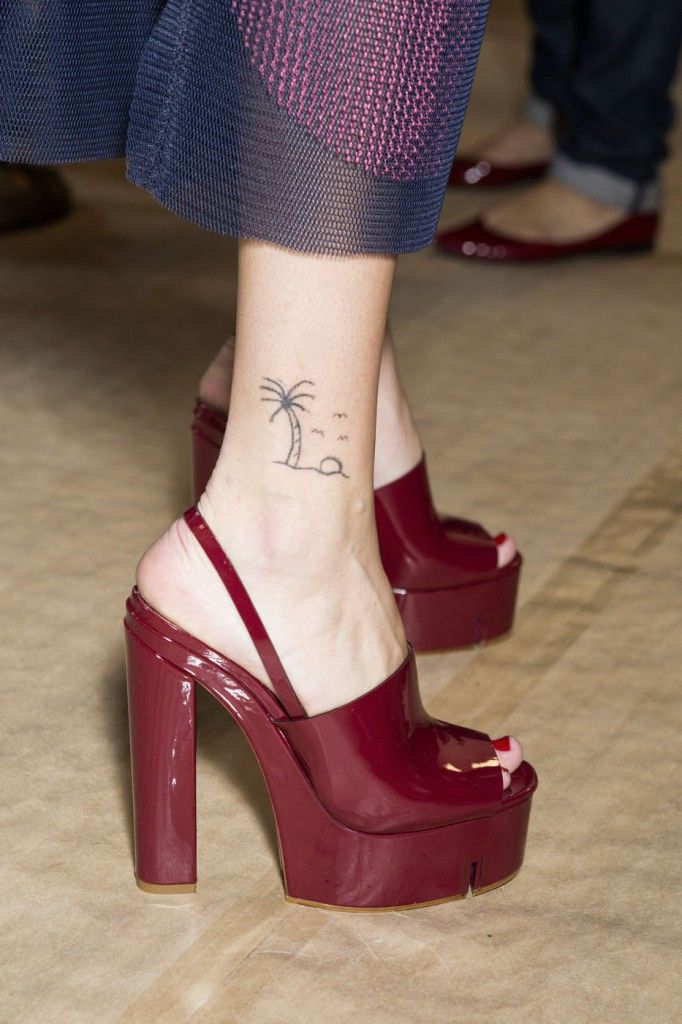 If you're going to be spending the day outside, "pause" on the patent leather. It has a tendency to make your feet sweat. But if you're going out on a date after sunset, they're an attractive kind of shoe.
Wooden thick heel sandals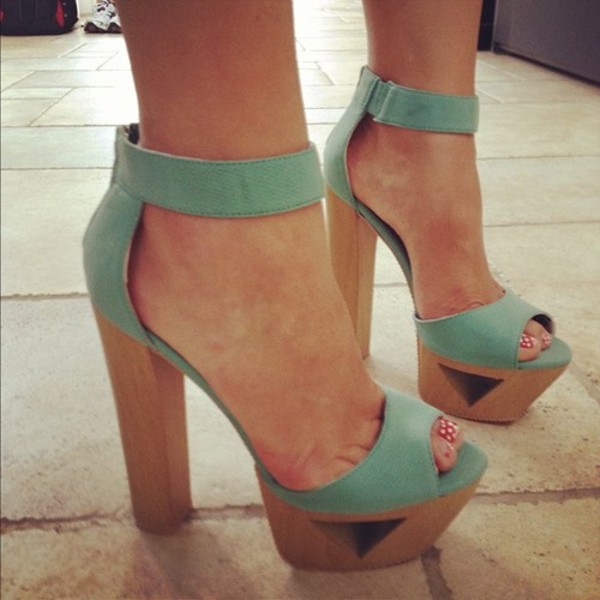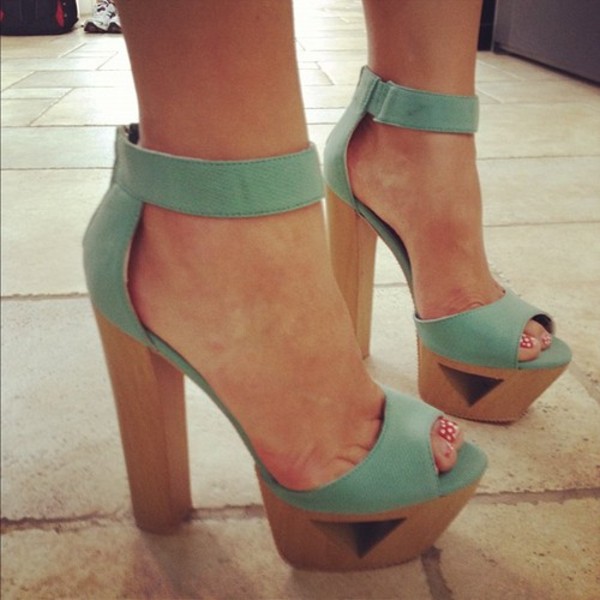 This is another kind of wooden heel to consider. Less clunky, more sexy.
Tie dye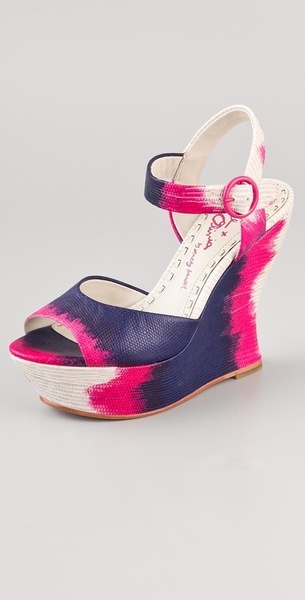 If you love (love, love) tie dye, these kinds of sandals are an absolute must have. Like right this second!
Fringe (flat) sandals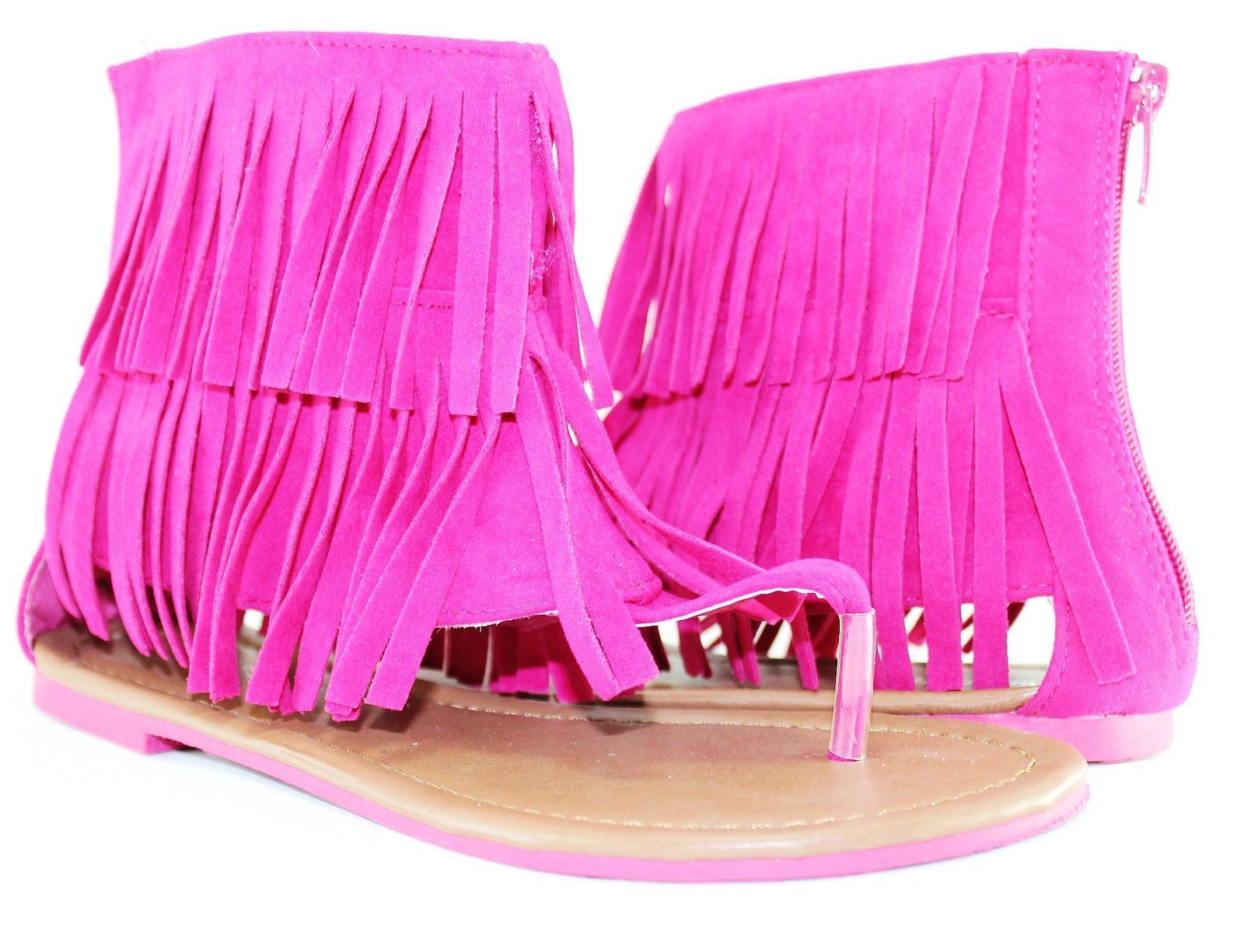 Fringe is everywhere in fashion. Including on sandals. Neutral hues tends to make them look more like moccasins. Bright colors are lots more fun.
Outrageous neons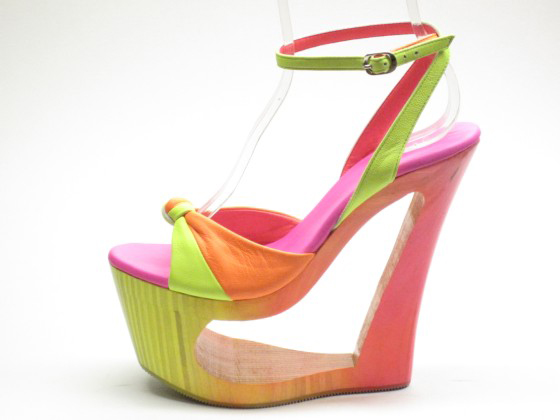 It's a radical shoe. And that's why we love it. Plus, neon is a big color this season. It's a win/win all the way around.
Metallic gladiator sandals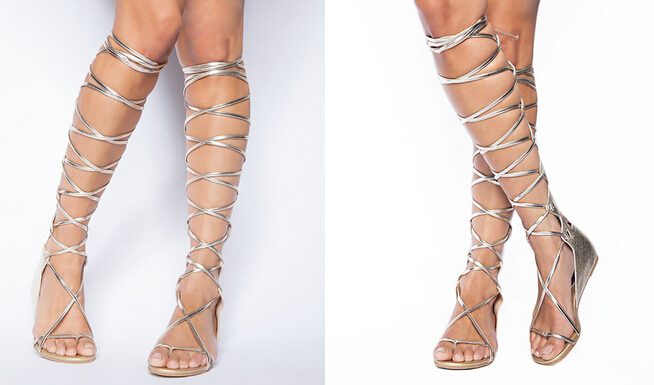 Gladiator sandals are everywhere. So, why not put them on your own feet (and legs)? They're great with shorts and a mini skirt. And metallic ones are very trendsetting.
Two-tone sandals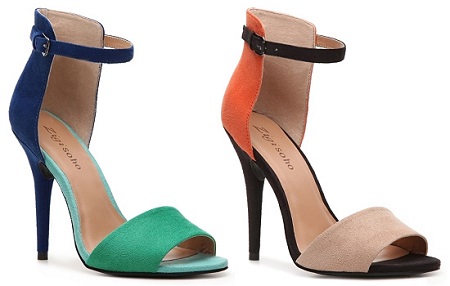 Say that you have a neutral shirt dress that you want to wear. Something that can add a bit of flavor to it? A pair of two-tone sandals.
'Dressy' gladiators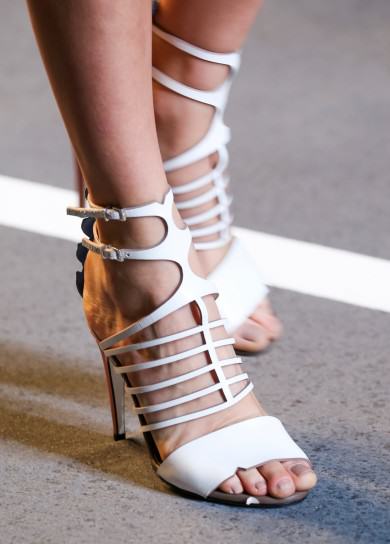 Here's another take on gladiator sandals. There's a high heel. It's the sexier version for dressier occasions.
Fringe (high heel) sandals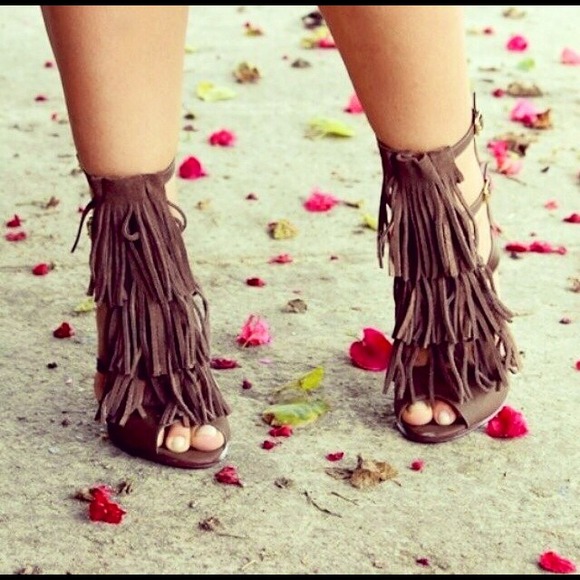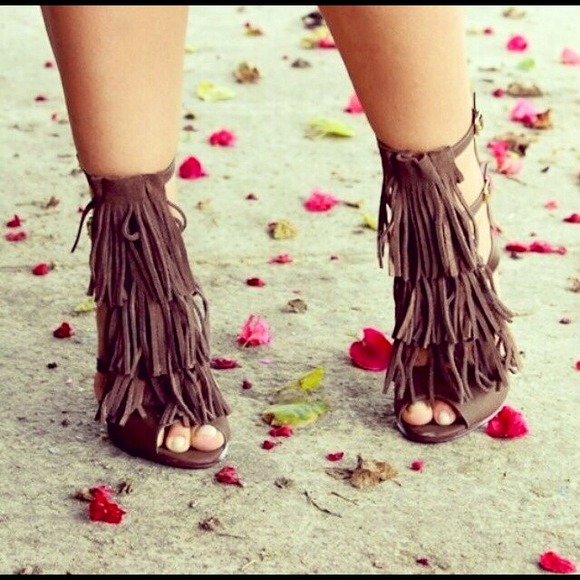 And here's another take on the fringe sandal. We don't mind this one being a neutral shade because the heel makes it so seductive.
Pretty in coral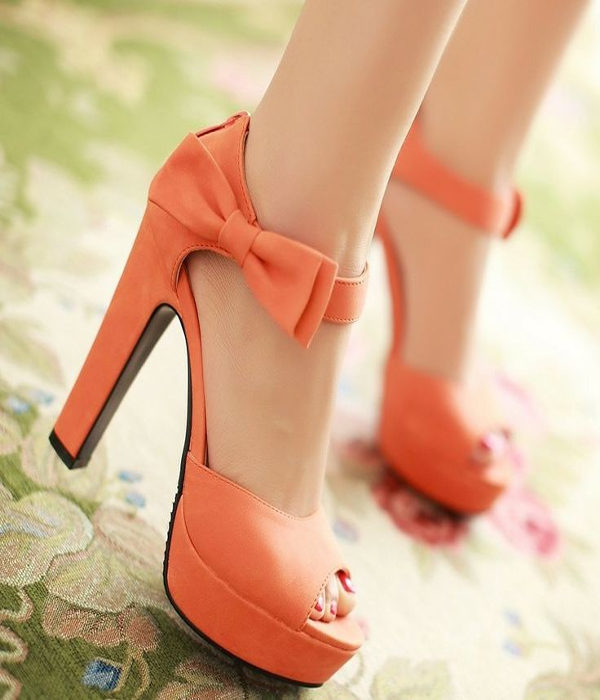 If you have an event coming up that requires a suit or conservative kind of dress, these shoes would go with it quite well. Plus, coral is a popular color right now.
Grecian (rope) sandals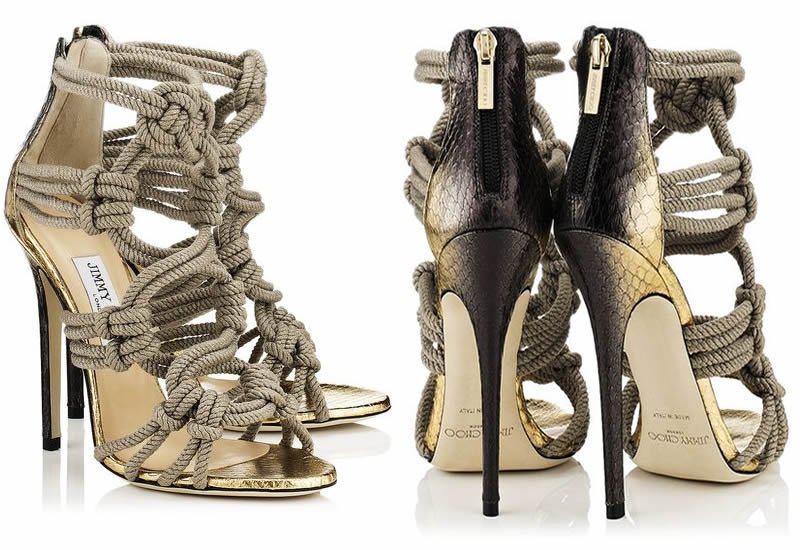 If you're lusting after these shoes, we can certainly see why. We're not sure if a high heel sandal gets any better than that.
Peek-a-boo polka dots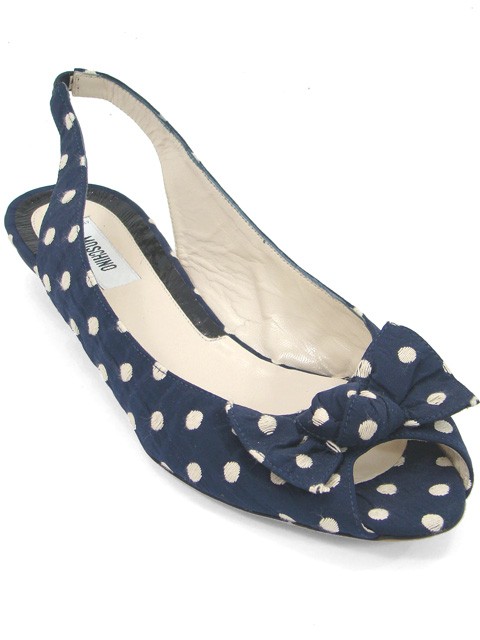 Are you someone who prefers to wear flats? A peek-a-boo toe with a polka dot pattern is so dainty and feminine.
Clear heel sandals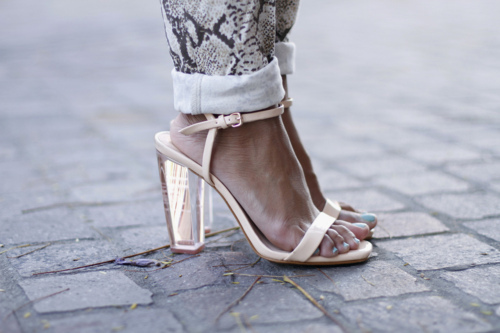 A clear heel is yet another big trend. We like it because it goes with everything.
Animal print thong sandals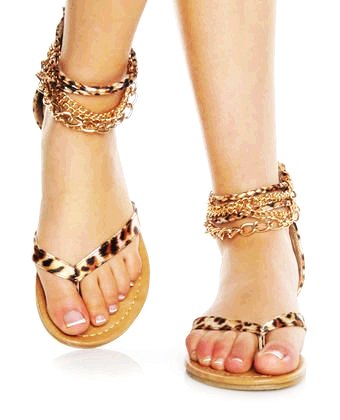 Animal prints are always going to be in vogue. Plus, they are something that also goes with so many different outfits (and colors).
Lace thongs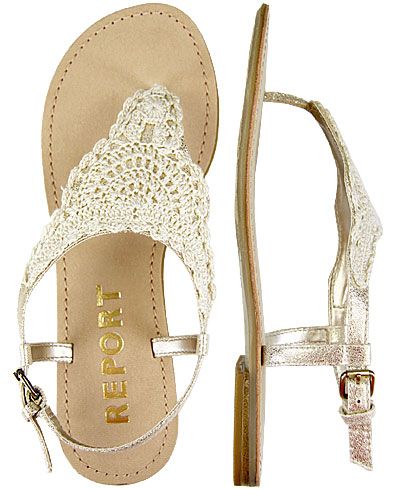 Thongs are typically pretty casual. Unless they have some lace on them. Then you can wear them with cut-off shorts or a maxi dress.
Black platform sandals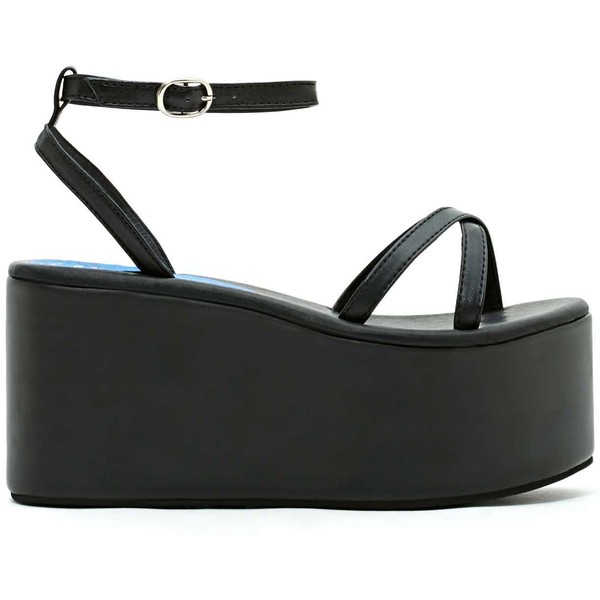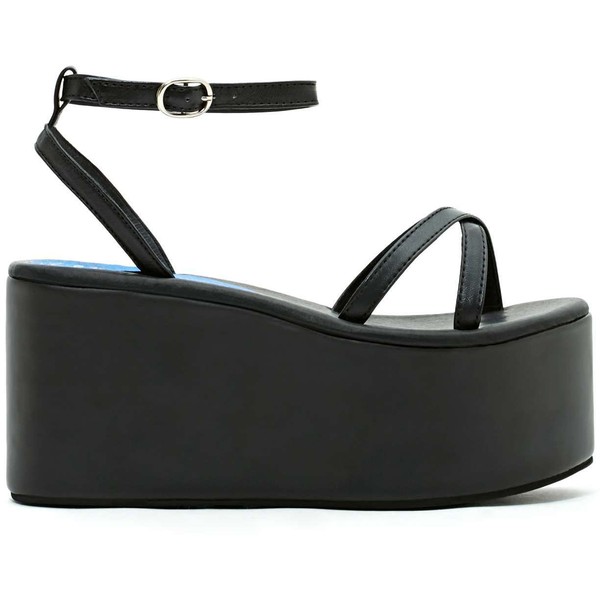 This kind of platform sandal is a bit more flattering than some of the other platform sandals that are getting a lot of press right now. Plus, the style makes them a bit more comfortable too.
Beaded footless sandals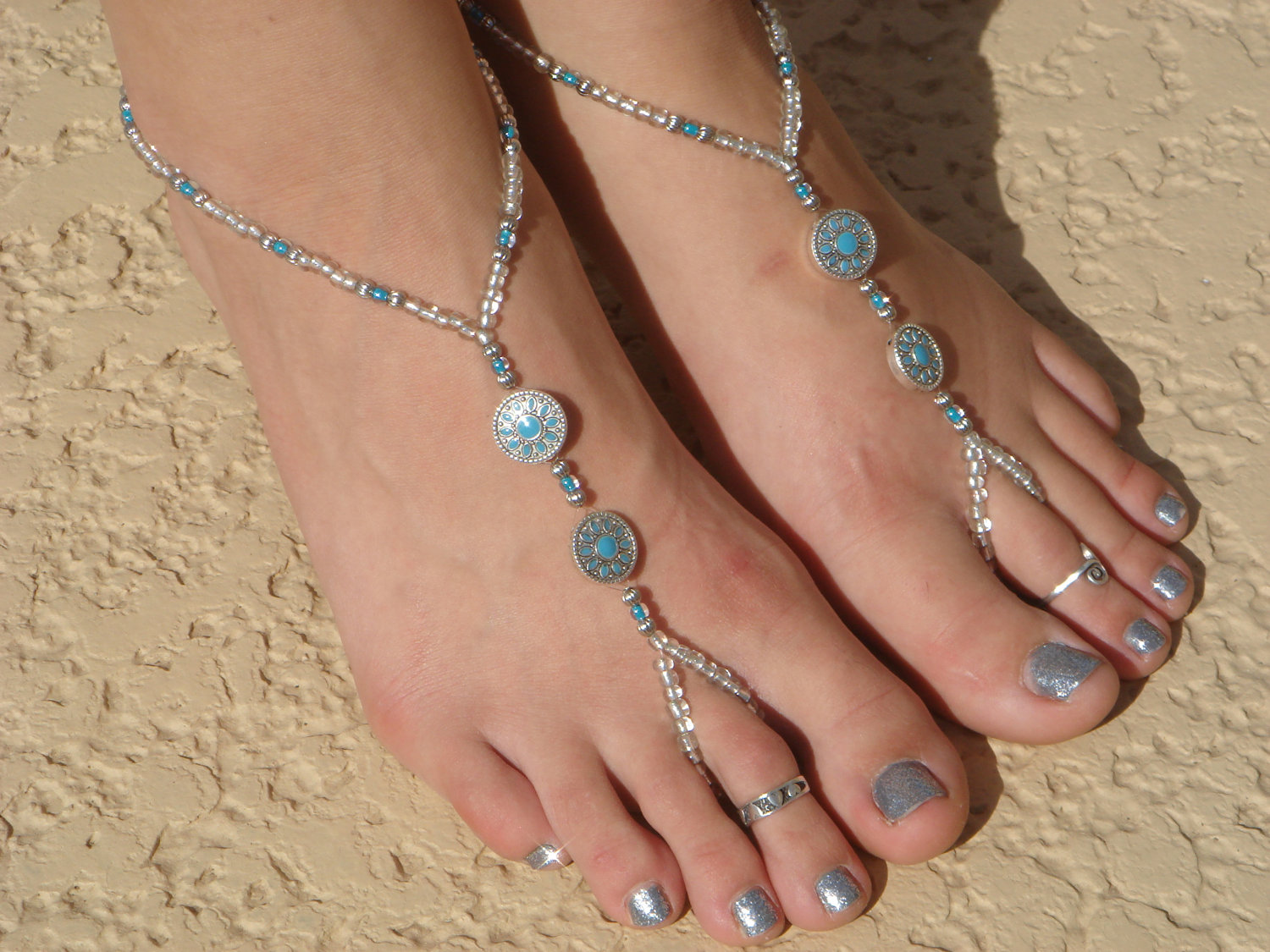 Nothing says a day at the beach quite like some beaded footless sandals. Please don't put your feet in the sand this summer without 'em, OK? Cool.