What is the most fashionable and graceful dress to wear for this season? You will get the answer after you read this post. Yeah, it is the knee-length skirt. A lot of celebrities have rocked this trend and they are great examples for you to follow. The mid-length skirts are not conventional any more. They are chic and can be even sexier than the shorter skirts.
Many women like to wear mini skirts and shorts in summer, but that kind of outfits may not be appropriate for certain occasions, such as the work place or when you first meet some important people. The mid-length skirt is feminine and elegant for all women to wear at any occasions.
You can choose the knee-length skrits of different textures and prints for different occasions. Just stay here and see what the celebrities tell you about how to choose a fashionable mid-length skirt and how to wear it in a trendy way. Enjoy!
WAYF Plaid Skirt
A relaxed plaid skirt is the best choice for a casual-chic look. You can pair it with a basic crop top or layer a denim jacket over it when you feel cold.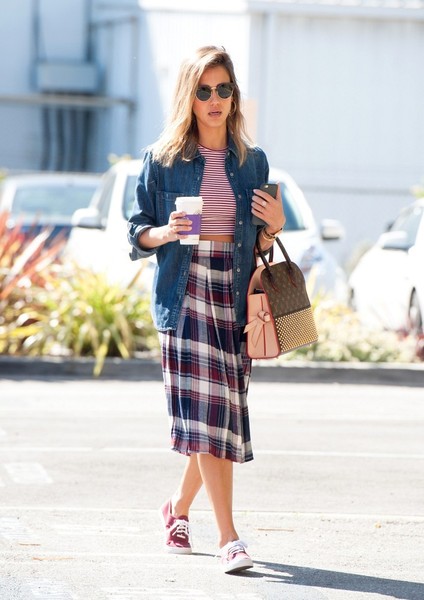 Romantic Eyelet Skirt
The eyelet skirt is sexy and you can make a pure look with a simple white top.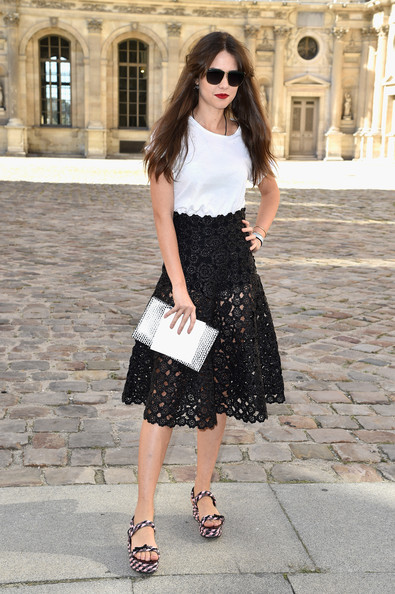 Pretty White Mid-length Skirt by Christian Dior
If you want a cute yet sexy look, you may just wear your mid-length skirt with a sheer eyelet top. If you have nice shoulder, just show them off!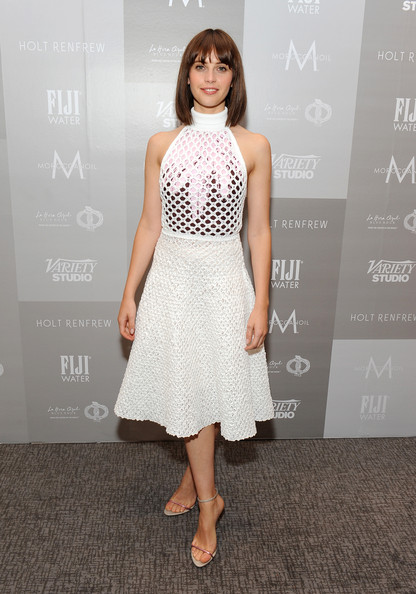 Pink Pleated Knee-length Skirt
This kind of combination is suitable for all occasions. The pink pleated knee-length skirt completes the simple over-sized shirt and make a decent and fashionable outfit for all women.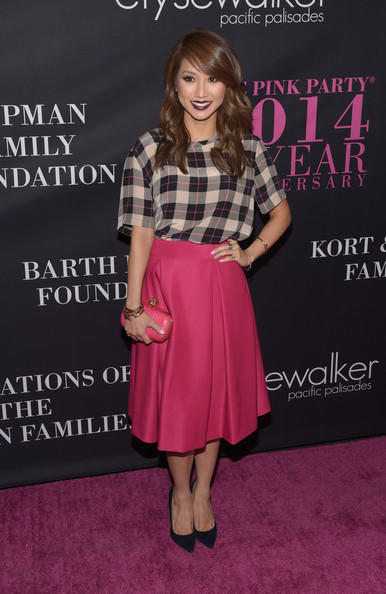 Michael Kors Knee Length Skirt
Less is more! See? The twopieceset is fashionable enough and save you a lot of time!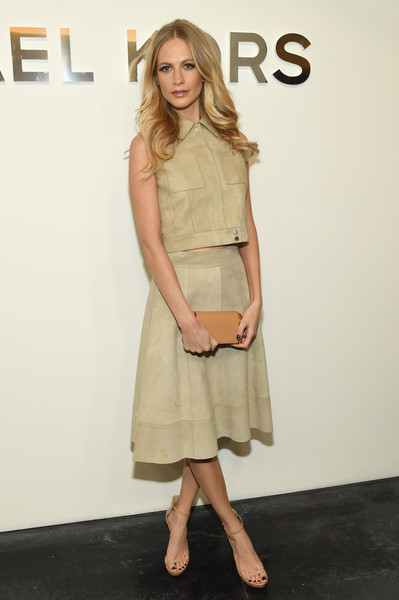 Mermaid-hem Skirt by Natasha Zinko
For a memorable dates, you can try to be a pretty meremaid. The white tank top gives women a succinct look while the bright red mermaid-hem skirt really makes women charming.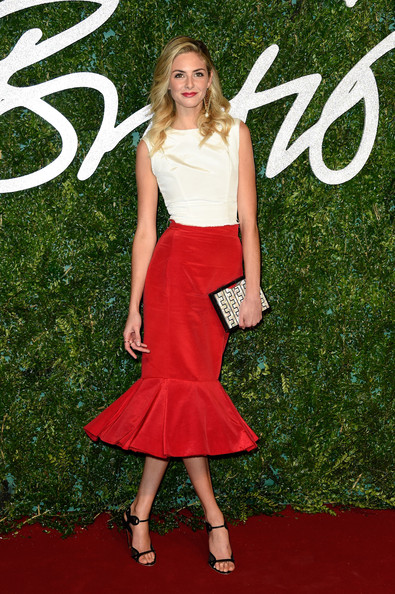 Graceful Knee Length Skirt
If you want to make a fabulous all black outfit with the mid-length skirt, then just choose a top shirt with some stunning designs.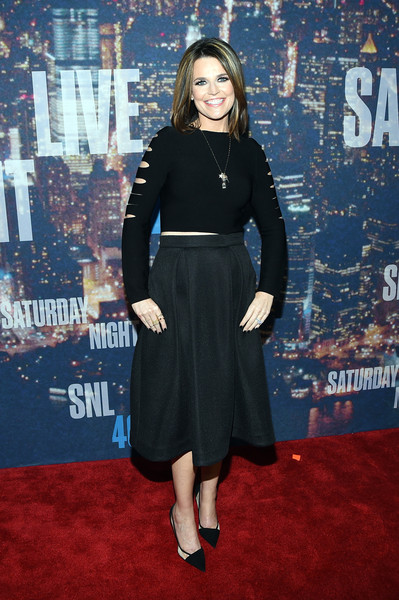 Fashionable Mid-length A-line Skirt Outfit

The following two pictures shows you what the most fashionable work attires are! Just copy them.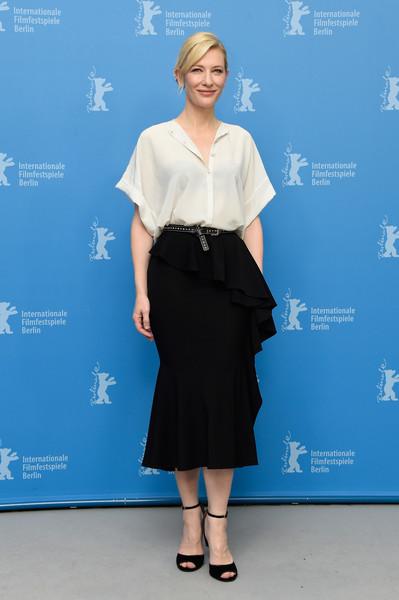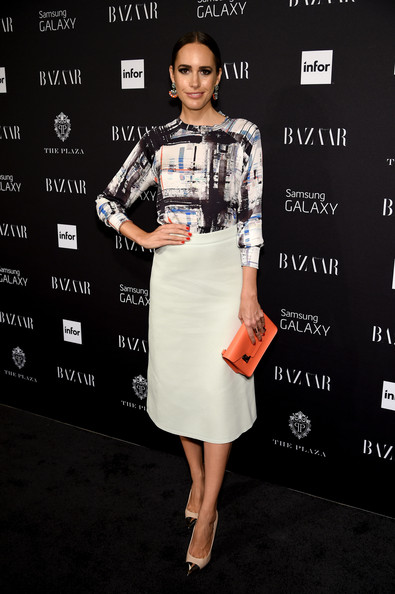 Embellished Black Skirt by Asos
Younger women who would like an edgier look, the sexy close-fitting crop top will be an ideal choice to go with your black embellished mid-length skirt. Don't forget to put on your sexy red pumps! They will upgrade your dark look.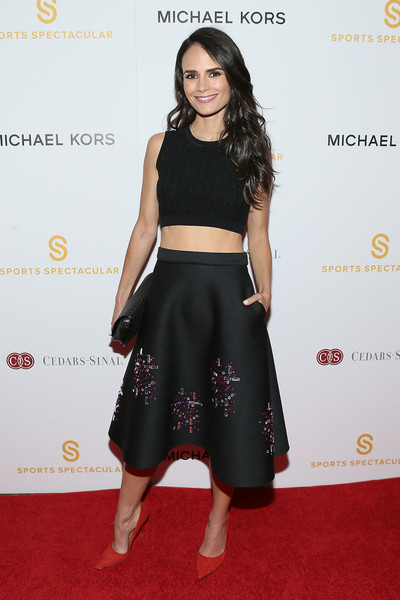 Elegant Knee-length Skirt by Jason Wu
This is a rather fresh outfit! If you want to be fashionable with your black skirt, why not wear a sequined oliva green shirt? Then you can get such a gorgeous look.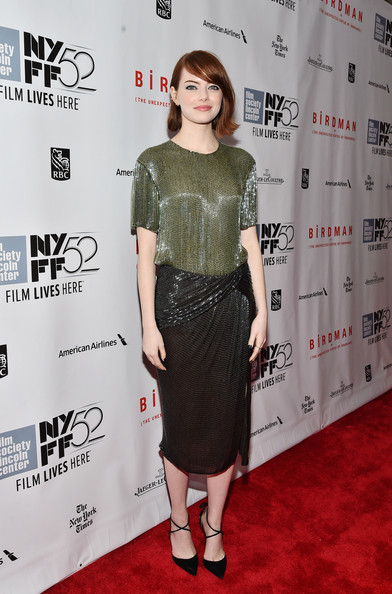 After seeing the gallery above, have you become clearer about how to pick a chic mid-length skirt and how to wear it? There are more creative and fashionable ways to wear the mid-length skirts. Don't stop checking them out!