If you like wearing dresses but you don't want to put on anything that is too, well, dressy, have you ever tried wearing a shirt dress before? Basically, it's just like it sounds. It's a shirt that is long enough to wear as a dress.
And that kind of look can actually have its own feature? Yep. You might be surprised how many ways a shirt can be worn in this way. And in just a few moments, you'll find at least one style that you will want to wear as soon as tomorrow or next weekend.
Four-pocket shirt dress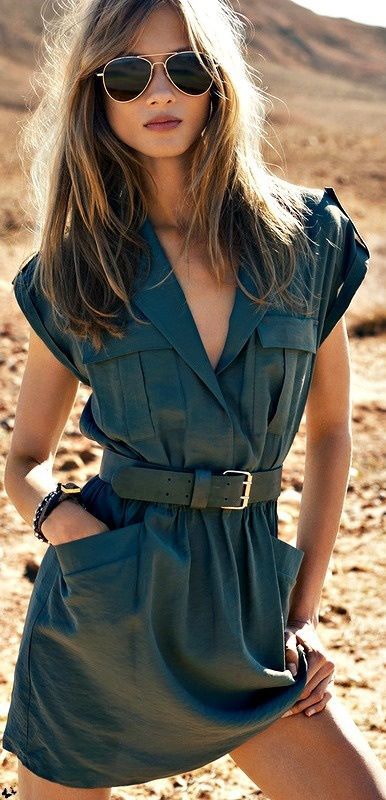 If you're someone who has the habit of putting your hands in your pockets, luckily there are shirt dresses like this four-pocket one that makes it easy and fashionable to do so.
Light denim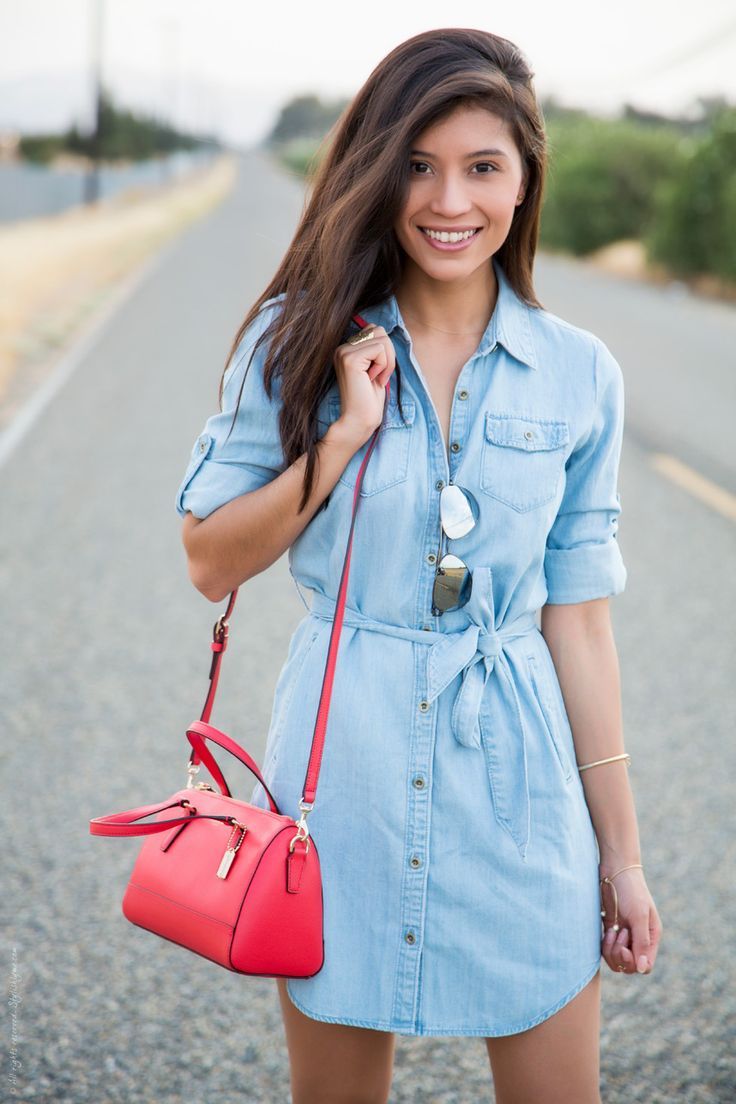 You should definitely own a denim dress and this light denim button-down is money well spent.
Loose fringe T-shirt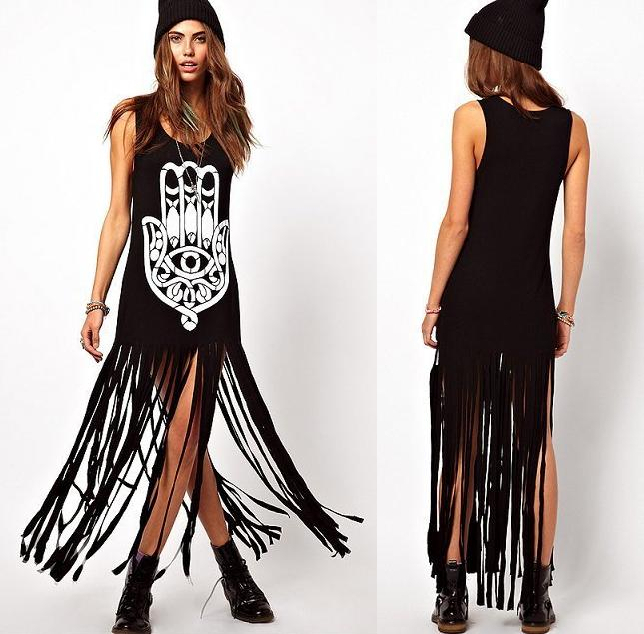 Loose fringes are a big fashion trends right now (have you seen the "car wash skirts")? So, why not make one of your own? All you need is a really long T-shirt. Then cut the bottom of it into fringes. Or you can buy one like this one.
Tunic-inspired tee dress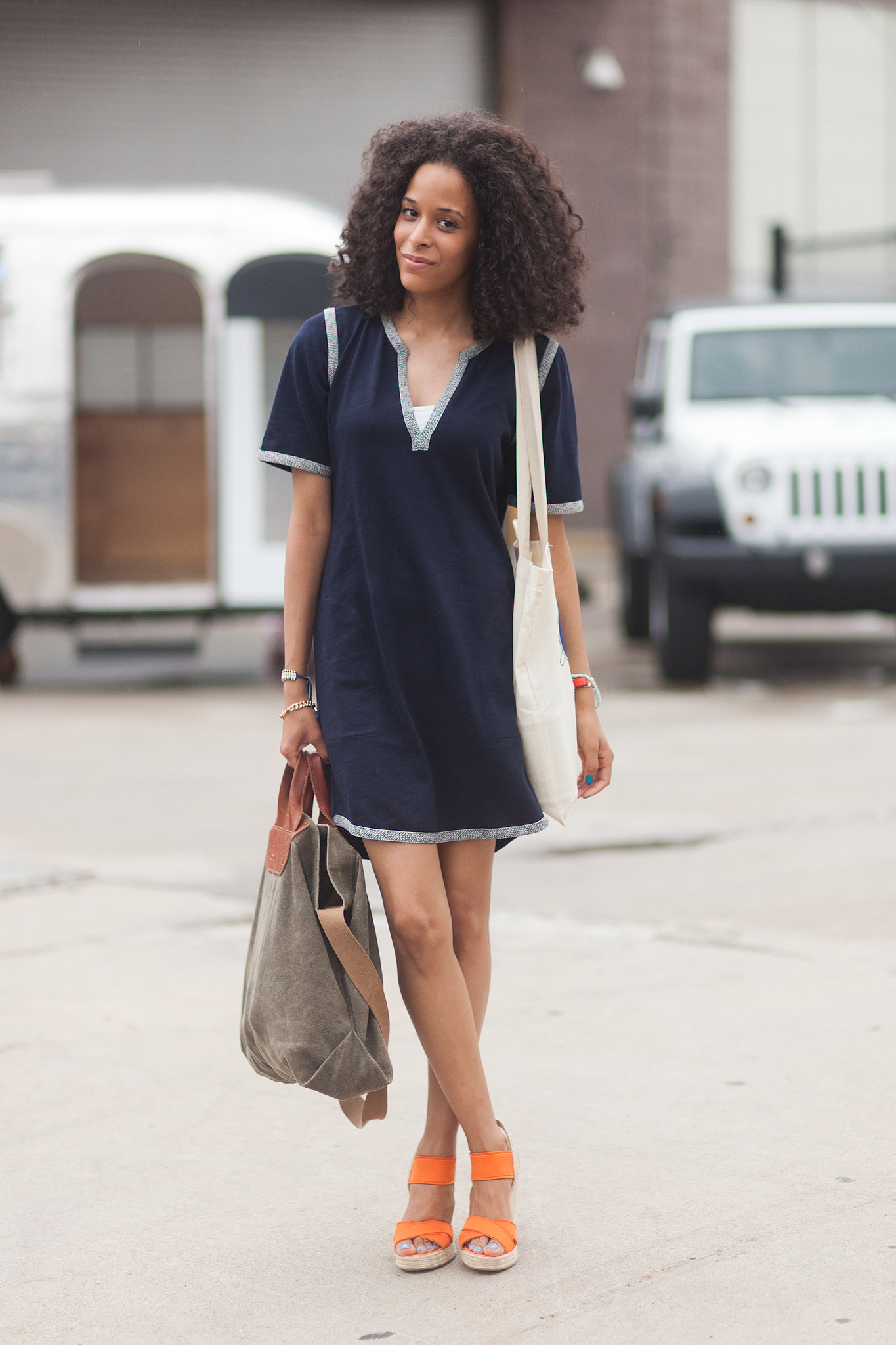 Tunics are basically T-shirt dresses. We like this one because it's a bit longer than the usual styles.
Ankle-length button down and jeans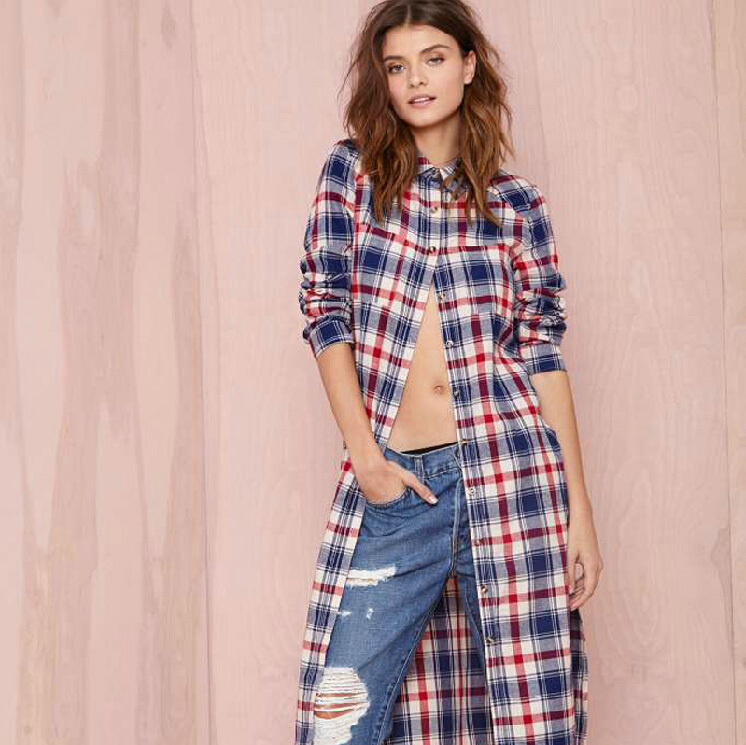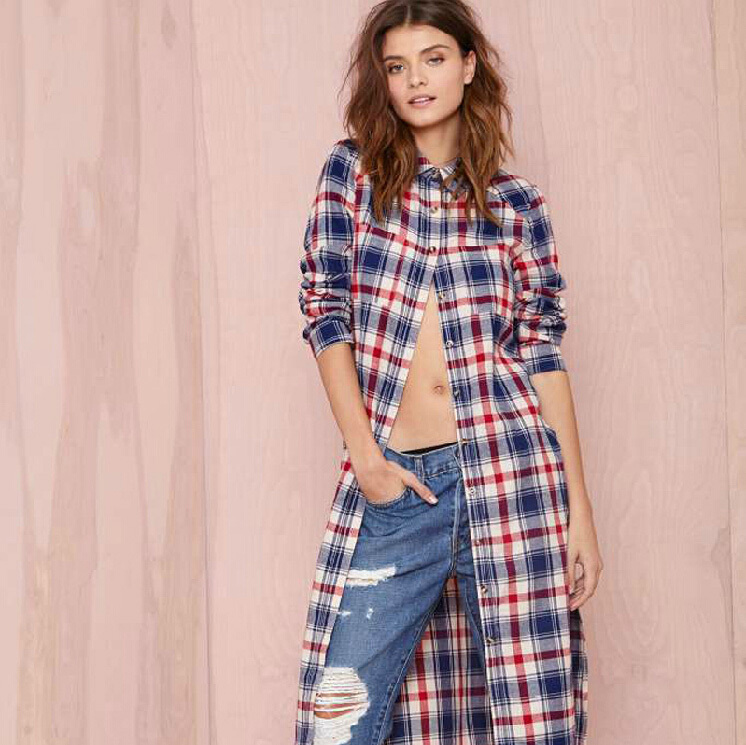 At first glance, this probably looks like a long pajama type that you would wear during the holiday season. But it will have you on-trend this season because one, plaid is a popular print right now and two, there are so many ways to wear it.
Vintage print button down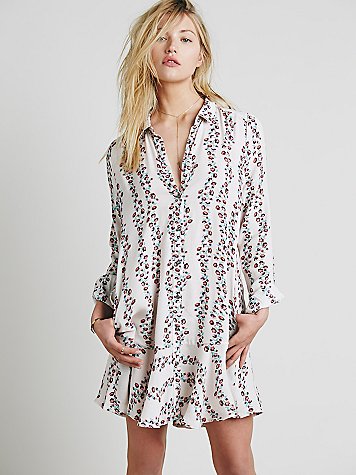 What makes this shirt dress so eye-catching is the vintage print. That and the fact that it looks like it's made out of flowing material like rayon or perhaps polyester.
Tie-dye T-shirt dress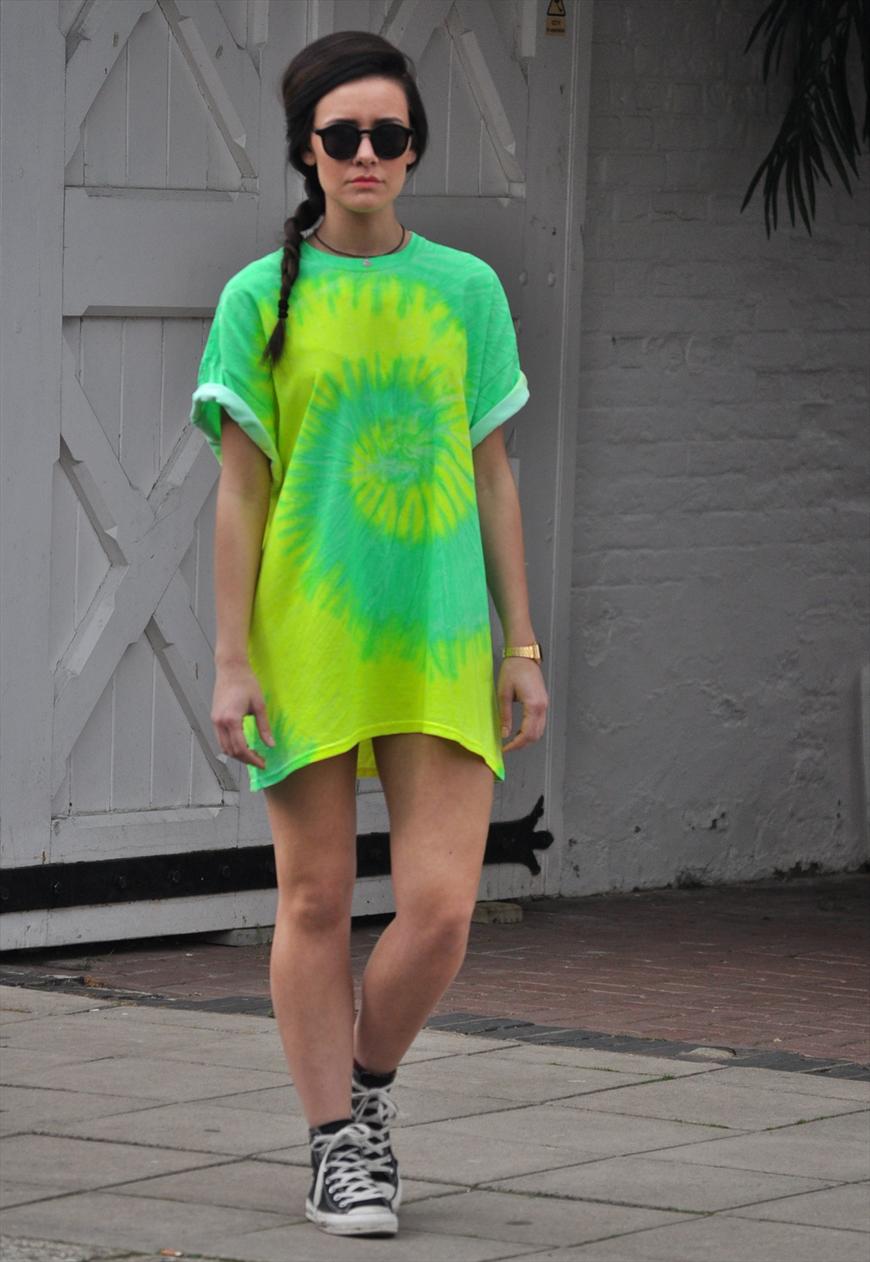 If you have a big tie-dye shirt balled up in one of your dresser drawers, wash it, iron it and then throw on some canvas sneakers. Even better? Some Converse high-tops.
Belted shirt dress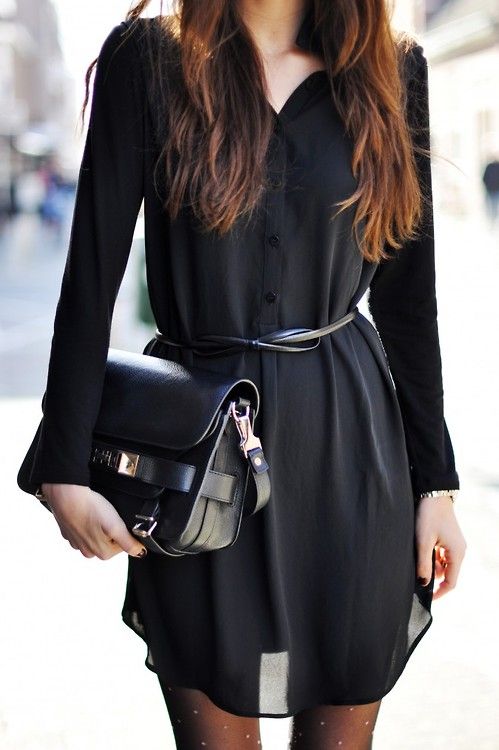 This belted shirt dress is a classic. You can wear it to work or on a date after work and look stunning either way.
Oversized short sleeve dress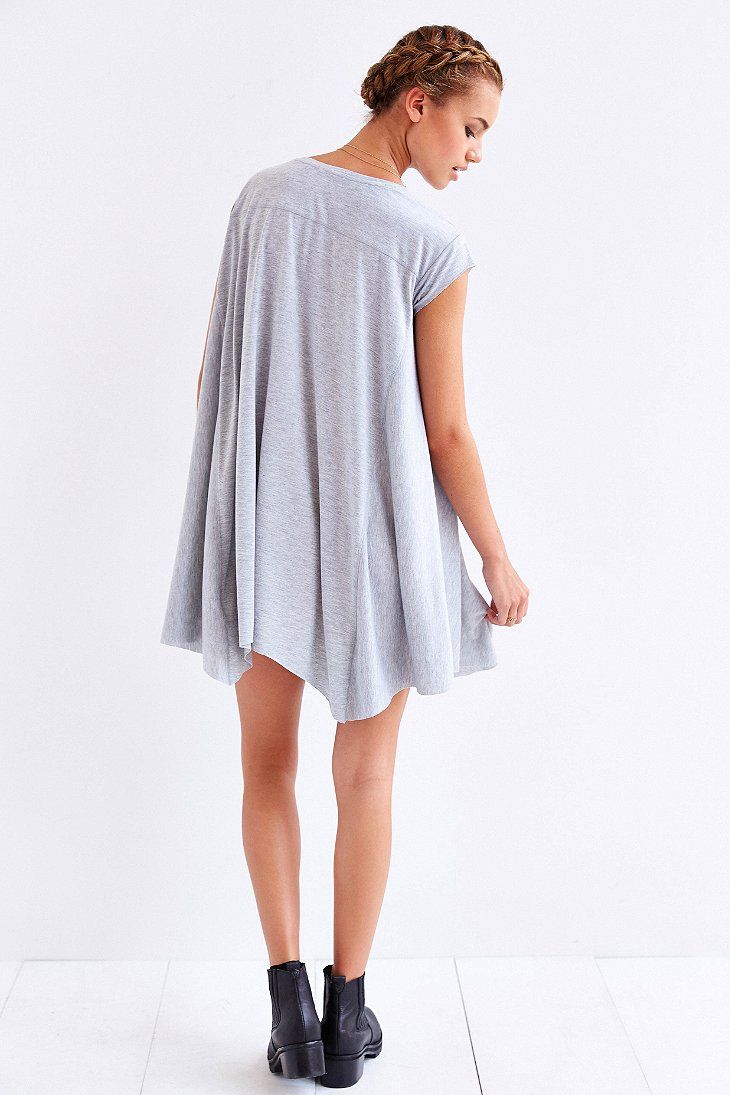 This is the kind of oversized short sleeve dress that you can have so much fun accessorizing. Give it a try.
Long shirt dress with slits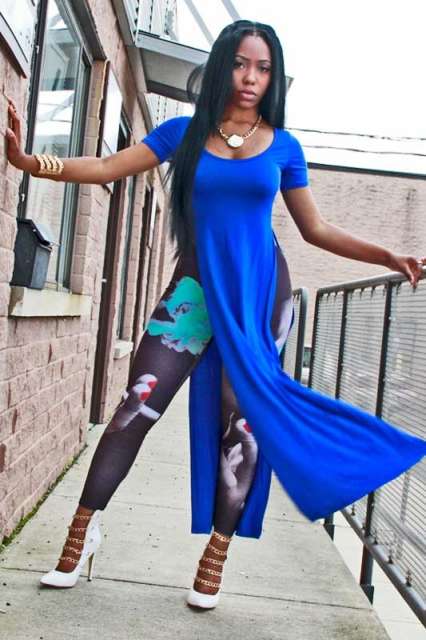 Two slits in dresses and maxi skirts are also pretty popular right now. It's also gaining traction when it comes to long T-shirt dresses. The daring wear them with nothing underneath. Our recommendation? Some shirts or printed leggings
Graphic tee dress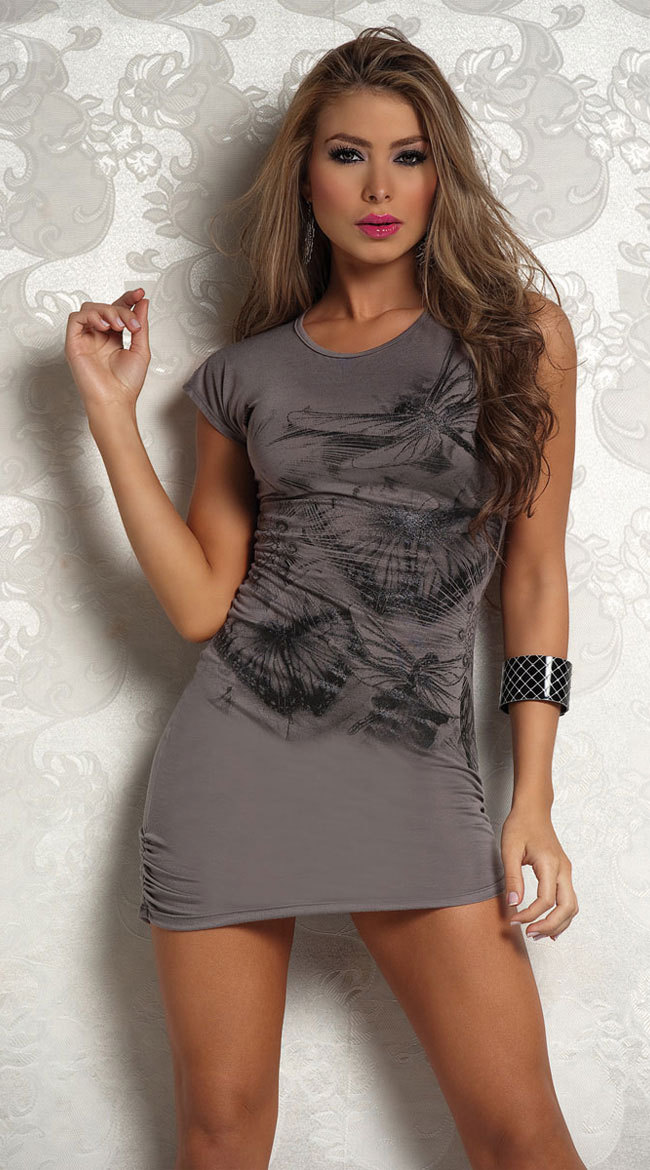 Graphic tees are usually worn as shirts. But yes, they can also be worn as dresses. As a dress, they look really nice if you find a material that is fitted rather than cotton.
Boyfriend's shirt two ways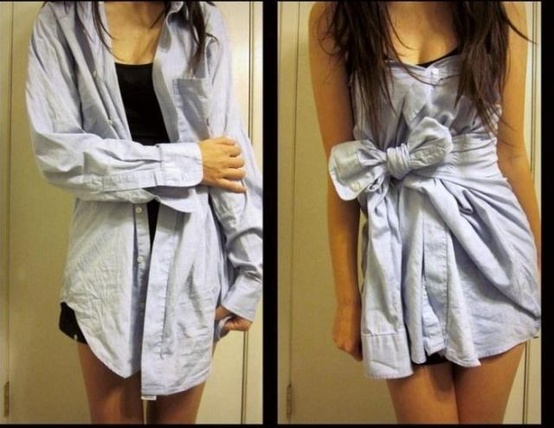 Guys love looking at girls in their shirts. And look at the second way it's being worn (by tying the sleeves around your waist rather than wearing them on your arms). So creative!
Boho chic shirt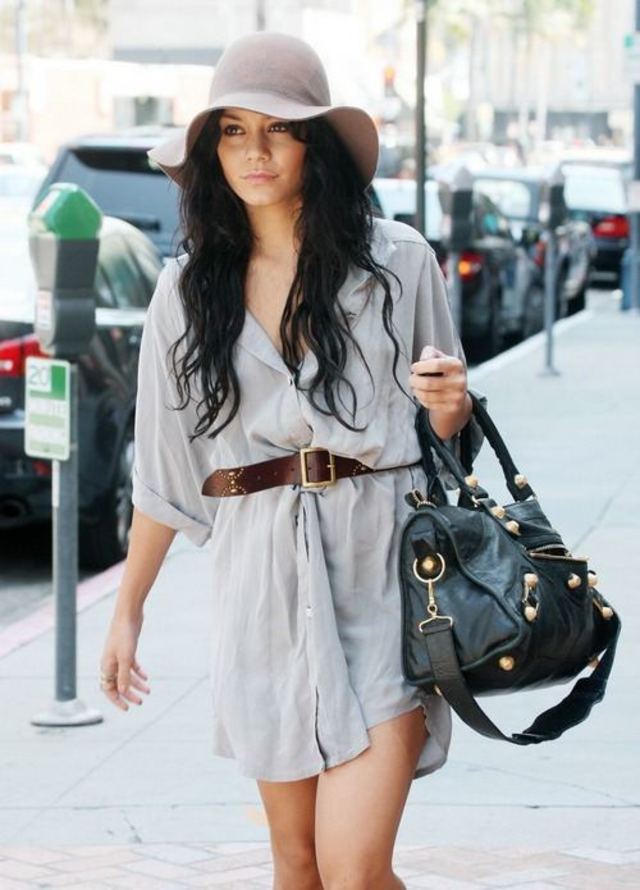 This is another button-down shirt. And the way she's wearing it shows you what a belt, floppy hat and large bag can do to make it look oh so chic.
Two shirts at once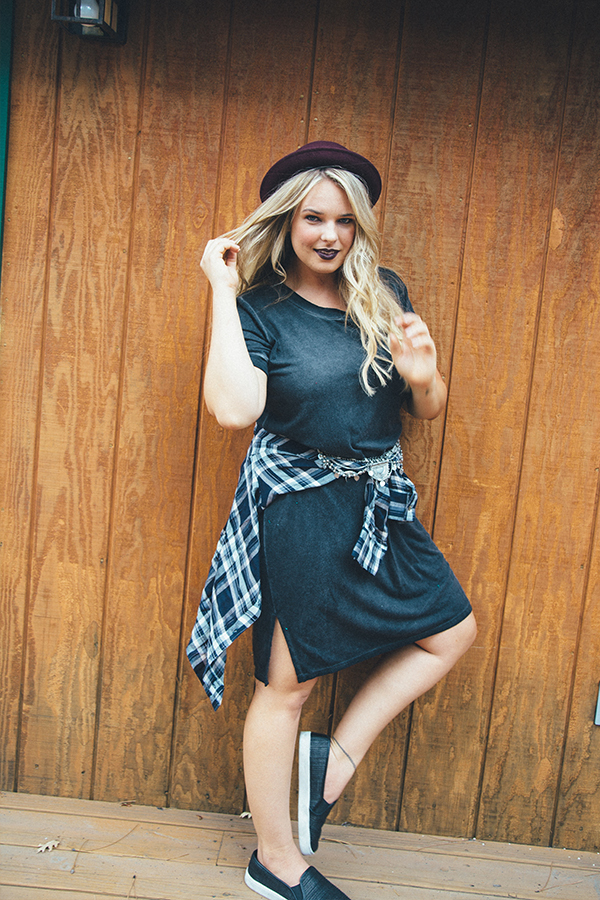 If you're bored with your plain T-shirt dress, there's a simple thing that you can do. Tie a long-sleeve shirt around your waist. Yep, that's it.
Silk shirt dress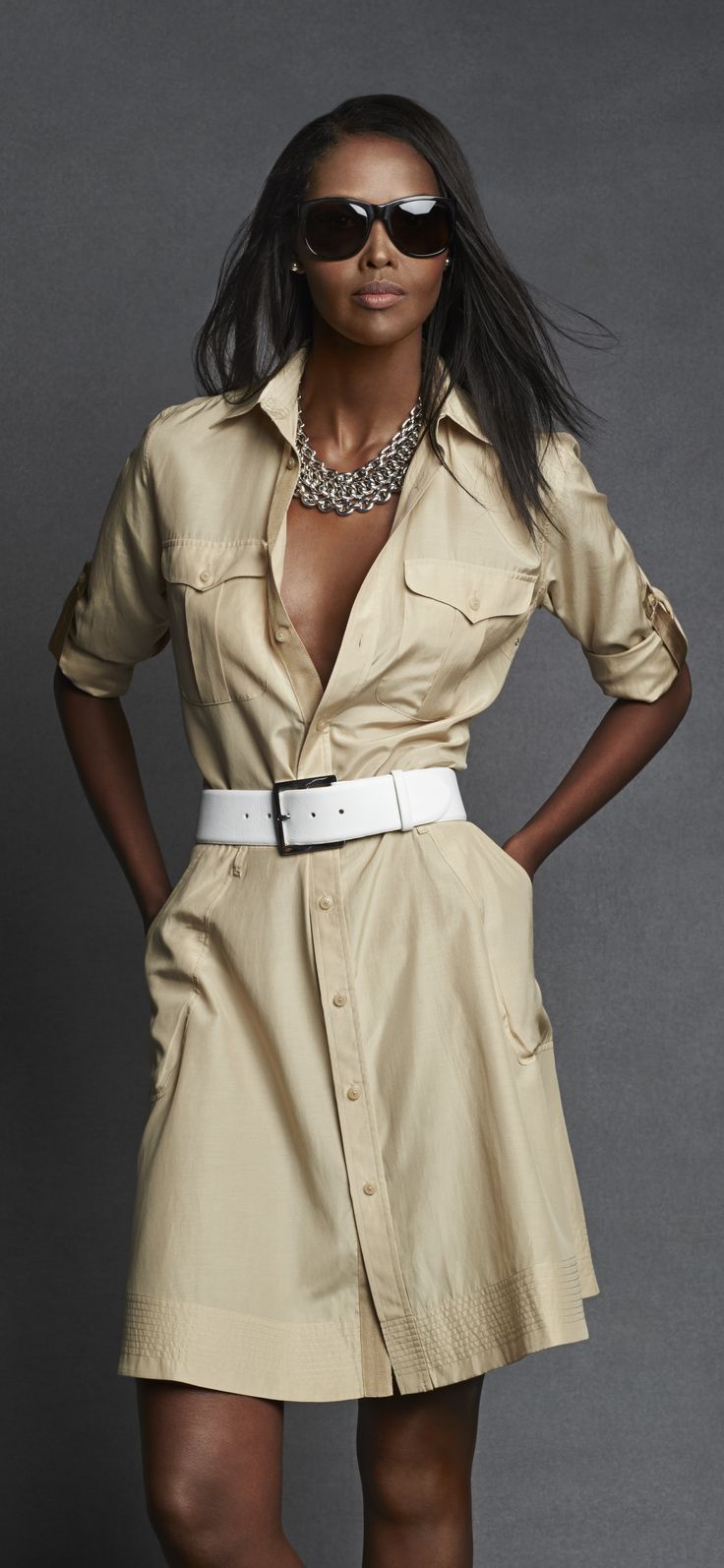 She's really doing it with this silk shirt dress. It's that chain necklace that really makes the look. (That's a really big fashion trend right now, by the way.)
Animal print shirt dress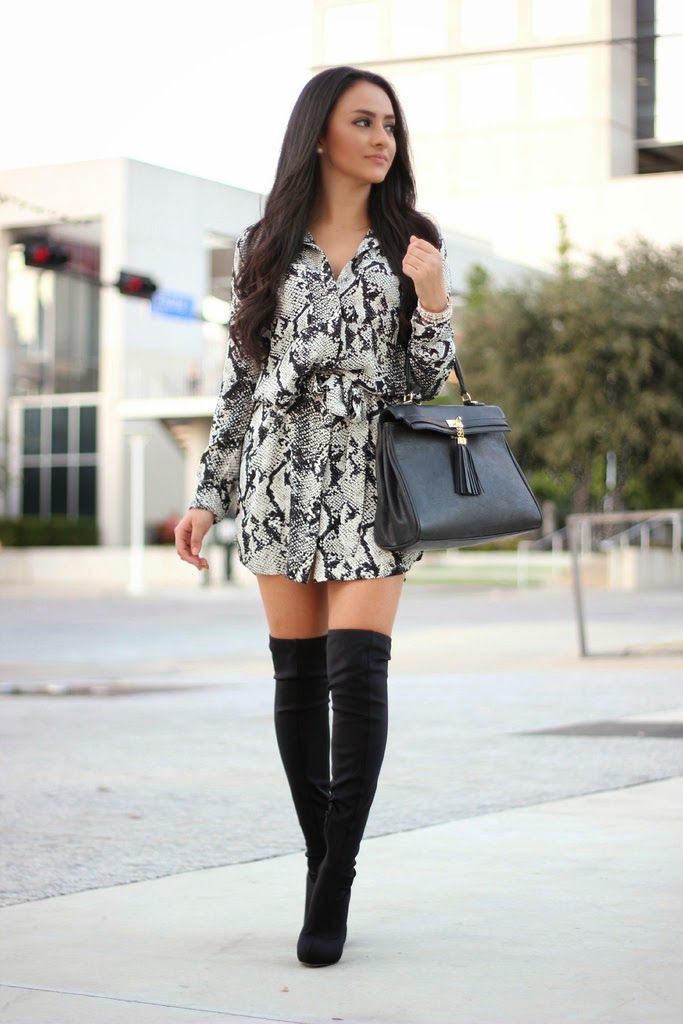 Two other trends to keep in mind: animal print and over-the-knee boots. And you can see how great the combo is when it comes to a shirt dress.
Quarter-sleeve T-shirt dress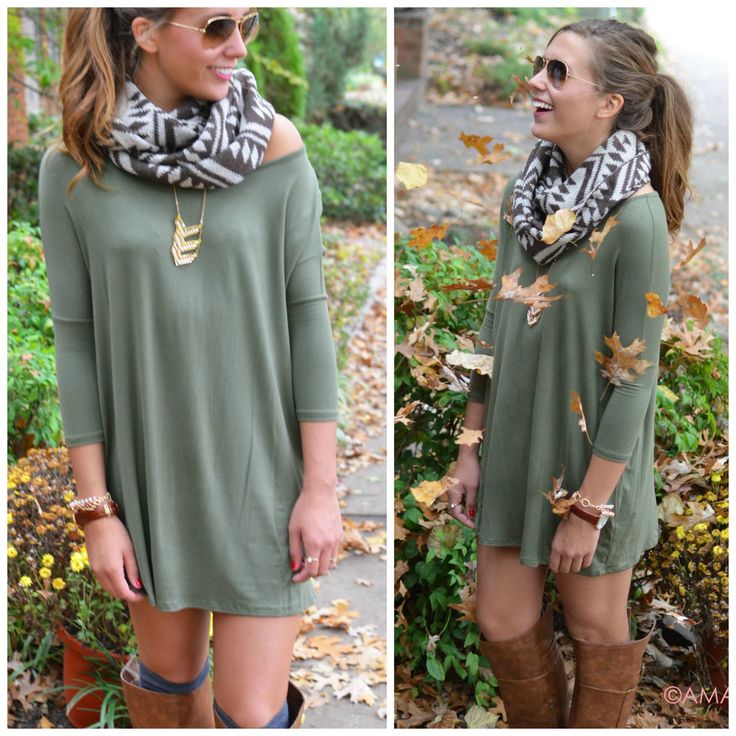 Sometimes it's the sleeve that can make a style stand out. One example is this quarter-length sleeve.
Classic white shirt (and scarf)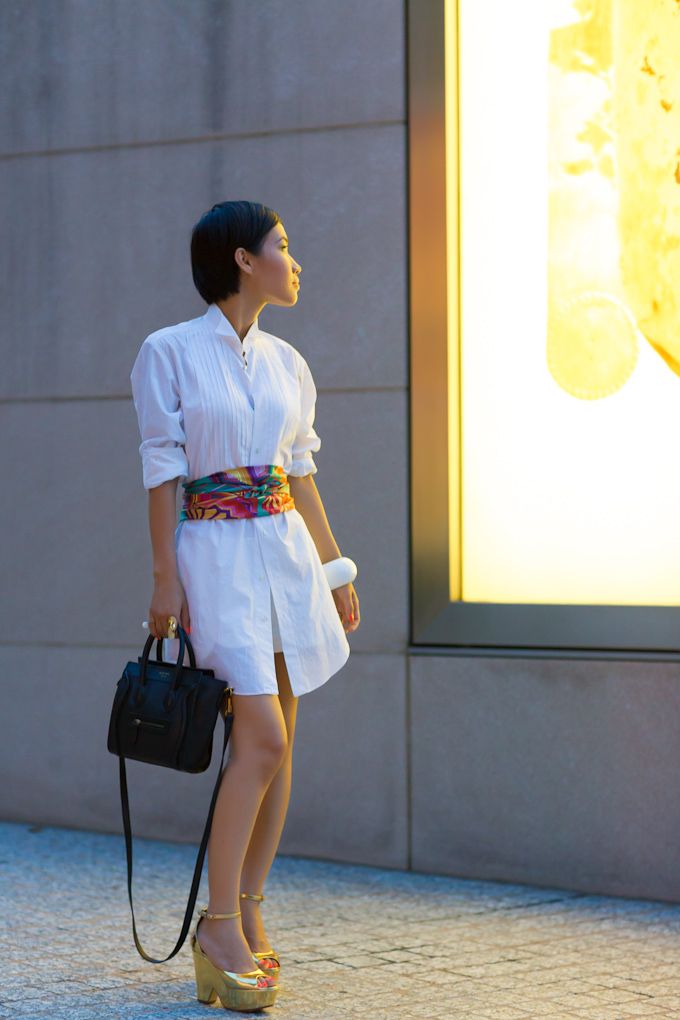 A large classic white shirt is another way to wear a shirt dress. Add a pop of color and personality with the help of a colorful scarf and pair of platform shoes.
Striped dress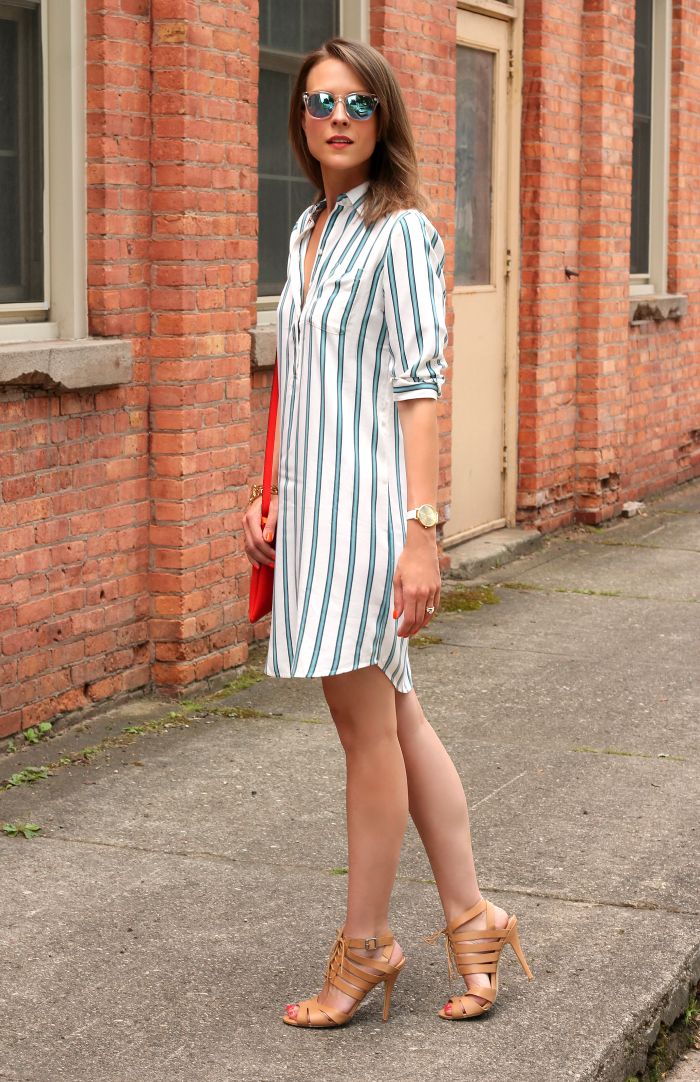 You can either go to a store to buy a striped shirt dress or you can raid your dad or boyfriend's closet. If it's a little on the short side, put some leggings on underneath it.
Shirt dress with a 'tail'

A shirt with a tail or a "mullet shirt". If you can find one, buy it. It's so cute and different.