When it's blazing outside, there are two things that you can wear that will keep you cool while keeping you looking super hot: a jumpsuit or a romper.
To clarify, technically these things are one in the same. But in order for you to see the variety of options that you can choose from, below you will see 10 pants jumpsuits and 10 rompers (jumpsuits that are shorts). Hopefully they'll tempt you to go out a purchase a few for your on summer wardrobe. You'll look so unbelievable if you do!
1. One-shoulder jumpsuit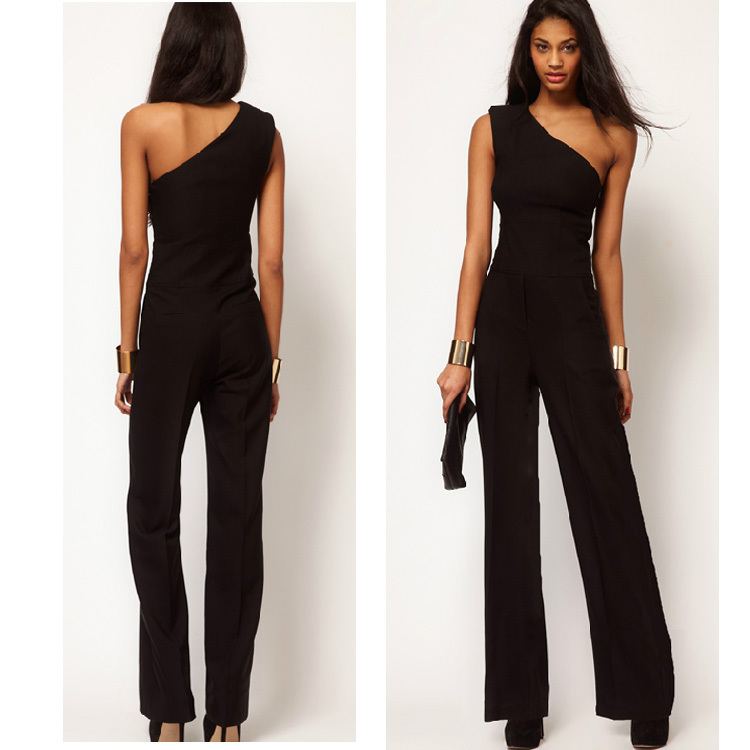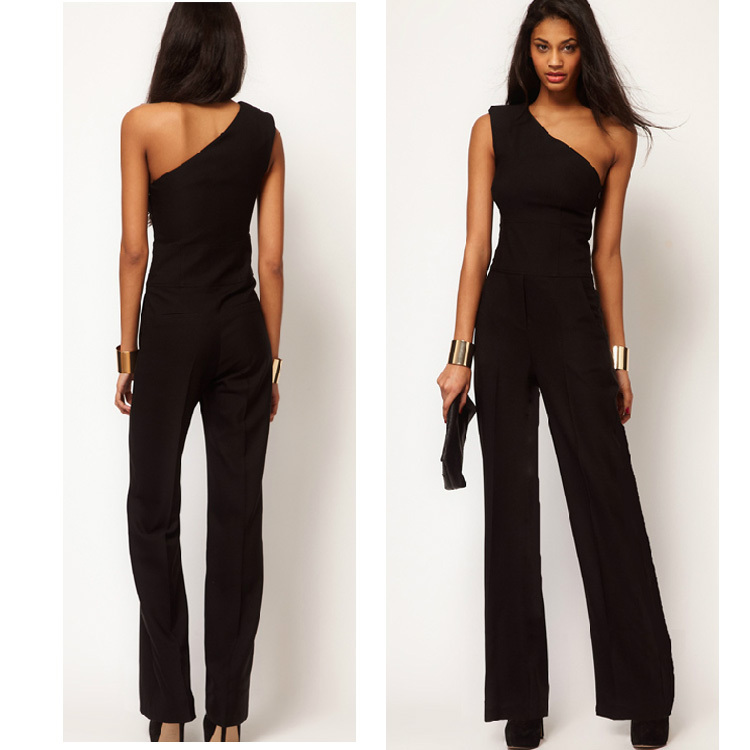 Summer is the time of year when there are a lot of dinner parties, concerts and hopefully even a few nighttime dates. And for each of these occasions, you'll be breathtaking in a black one-shoulder jumpsuit like this one.
2. Halter romper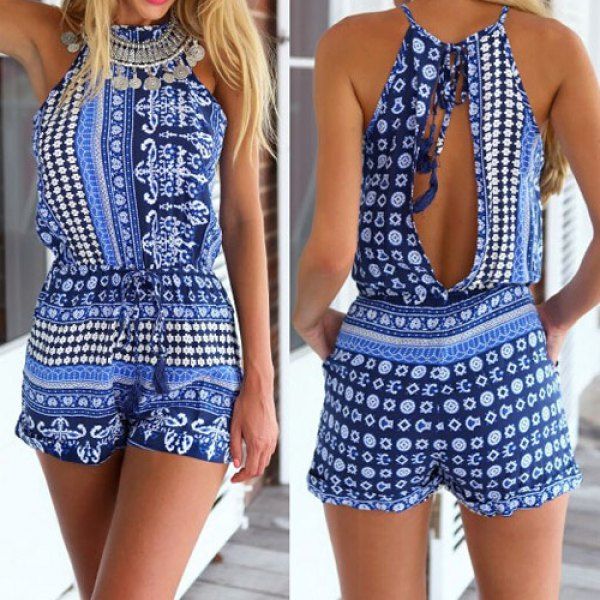 Are you looking forward to spending a day at the beach? If so, take along a couple of halter rompers.
3. Strapless jumpsuit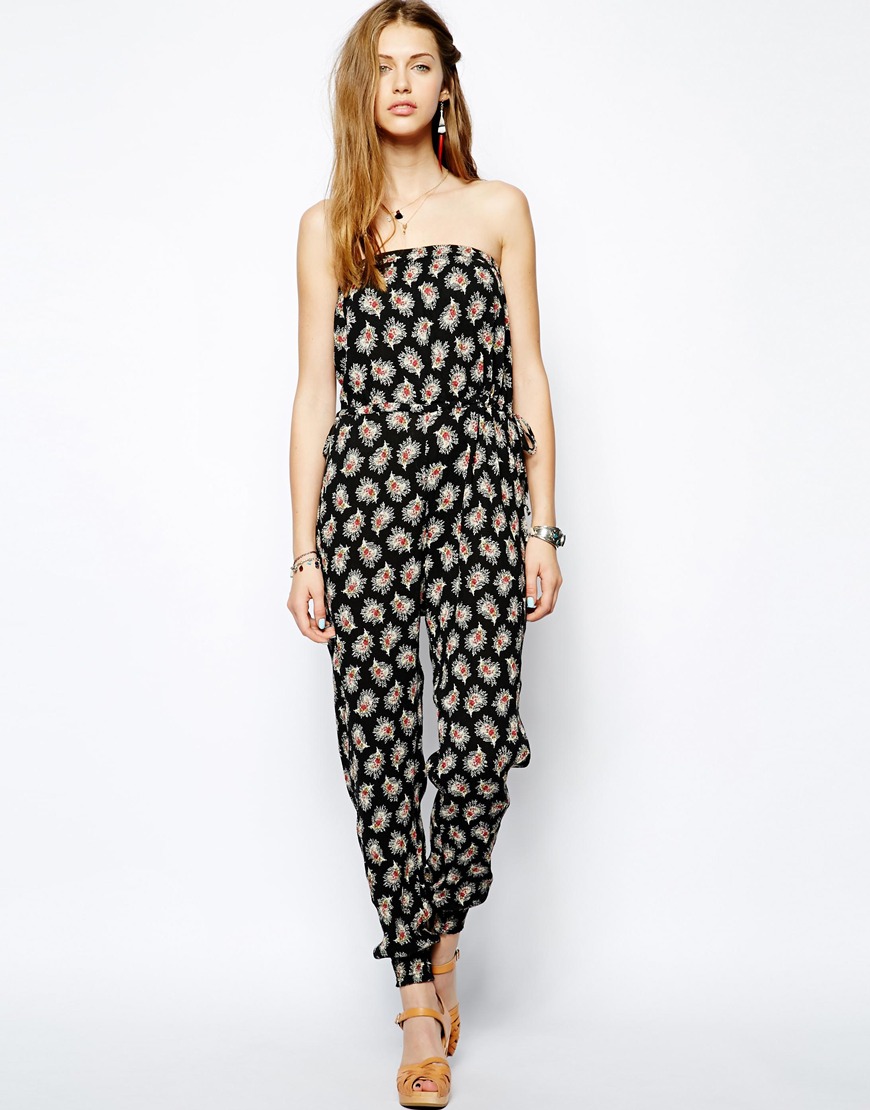 This is a great daytime date idea. The strapless party of the jumpsuit offers just enough sexiness without being too overt.
4. Animal print romper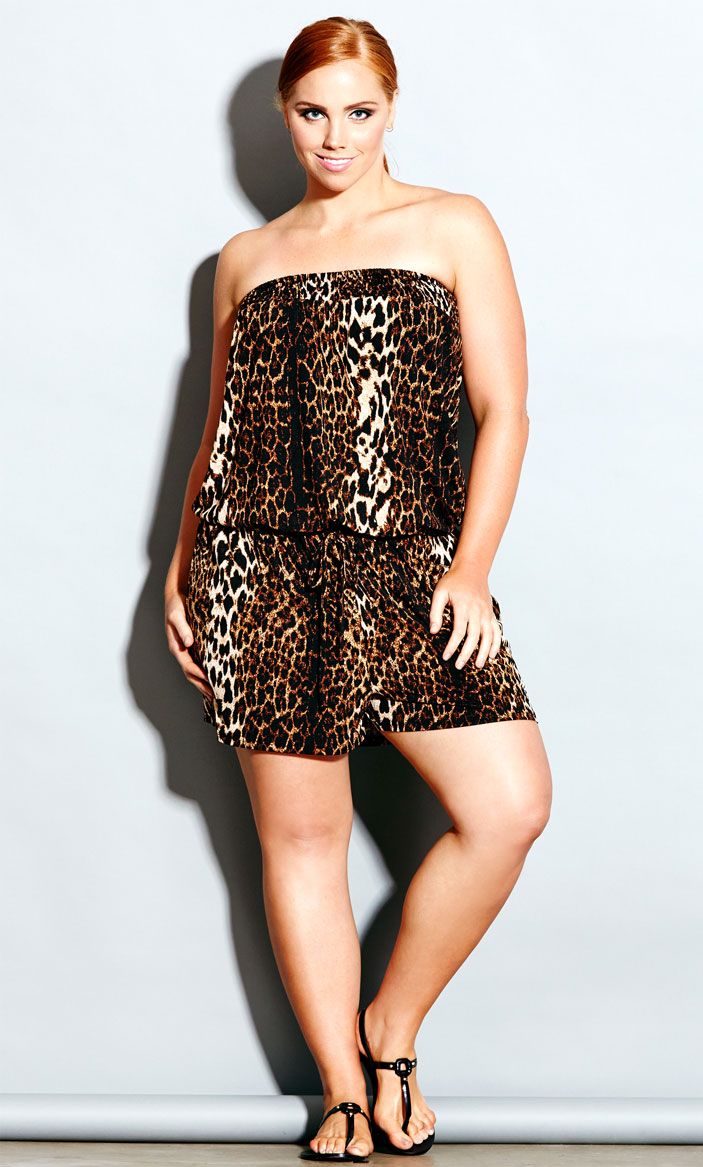 If you're the kind of gal who loves all things animal print, put this type of romper on your shopping list. You won't regret it.
5. Floral jumpsuit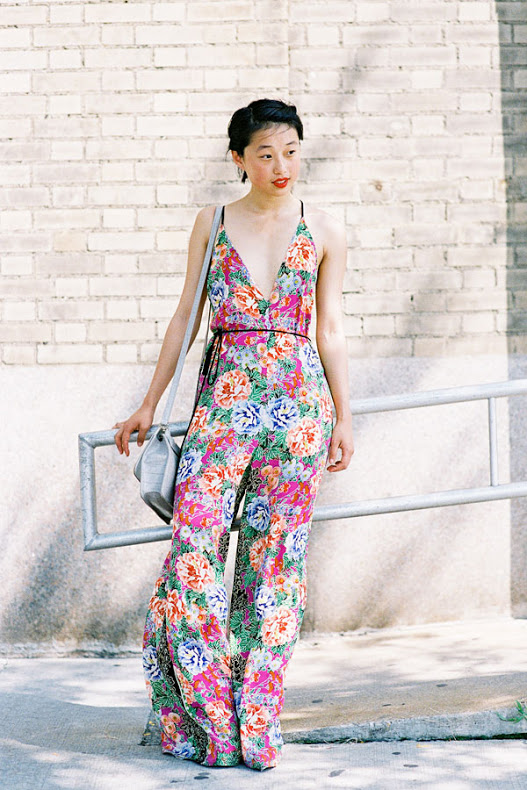 This is a wonderful kind of summertime jumpsuit. It's wonderful on pretty much any body type and the floral pattern will make you look so summery.
6. Sequin romper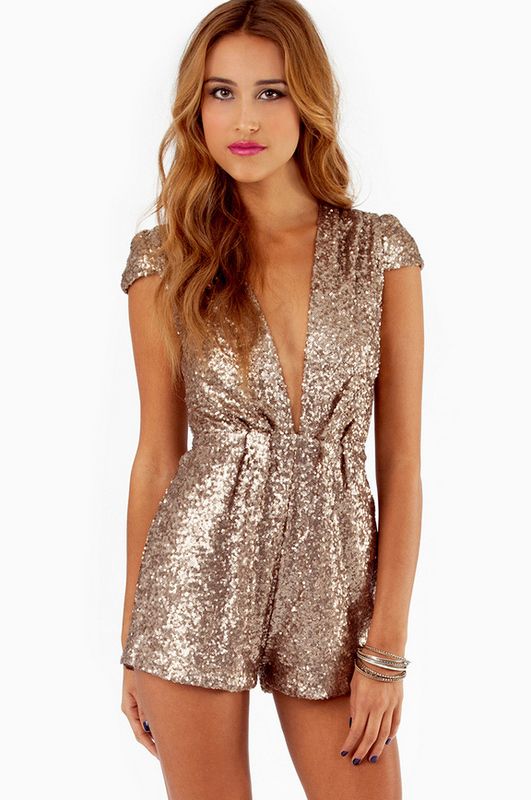 Got a hot date? You're going to turn it up several degrees with this sequin romper. Dinner and dancing is written all over it!
7. Spaghetti strap jumpsuit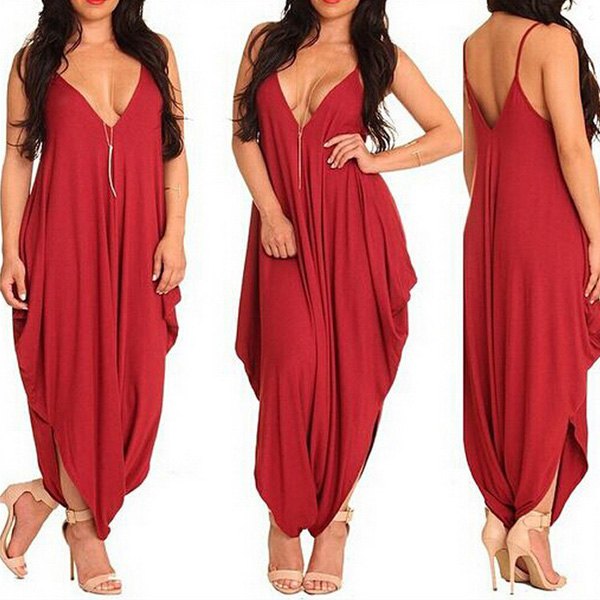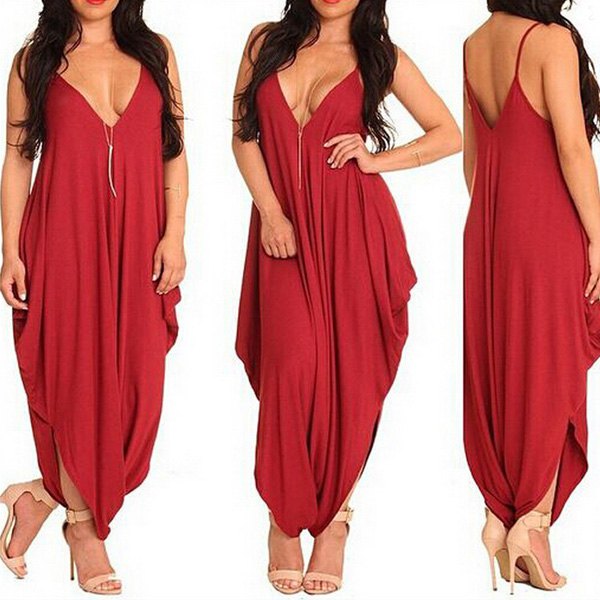 This is a favorite of ours. Mostly because it looks super chic and really comfortable at the same time.
8. Long sleeve romper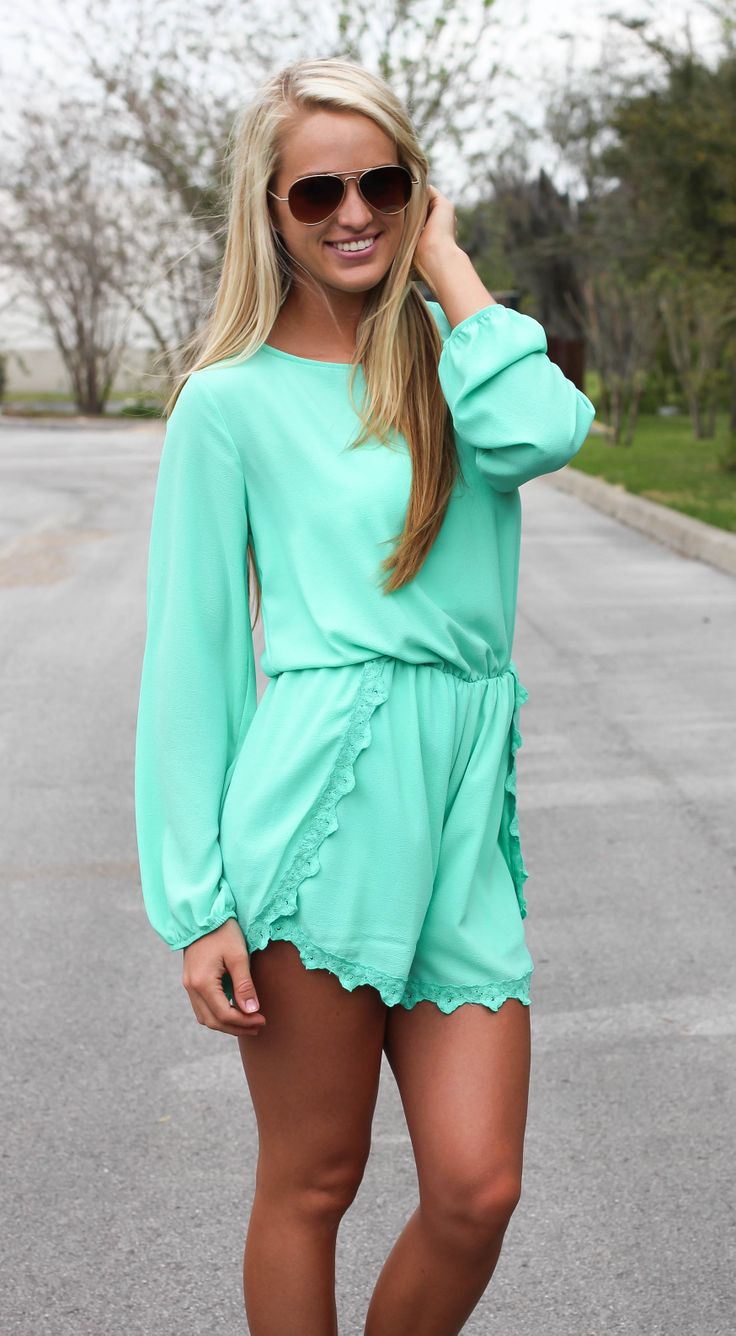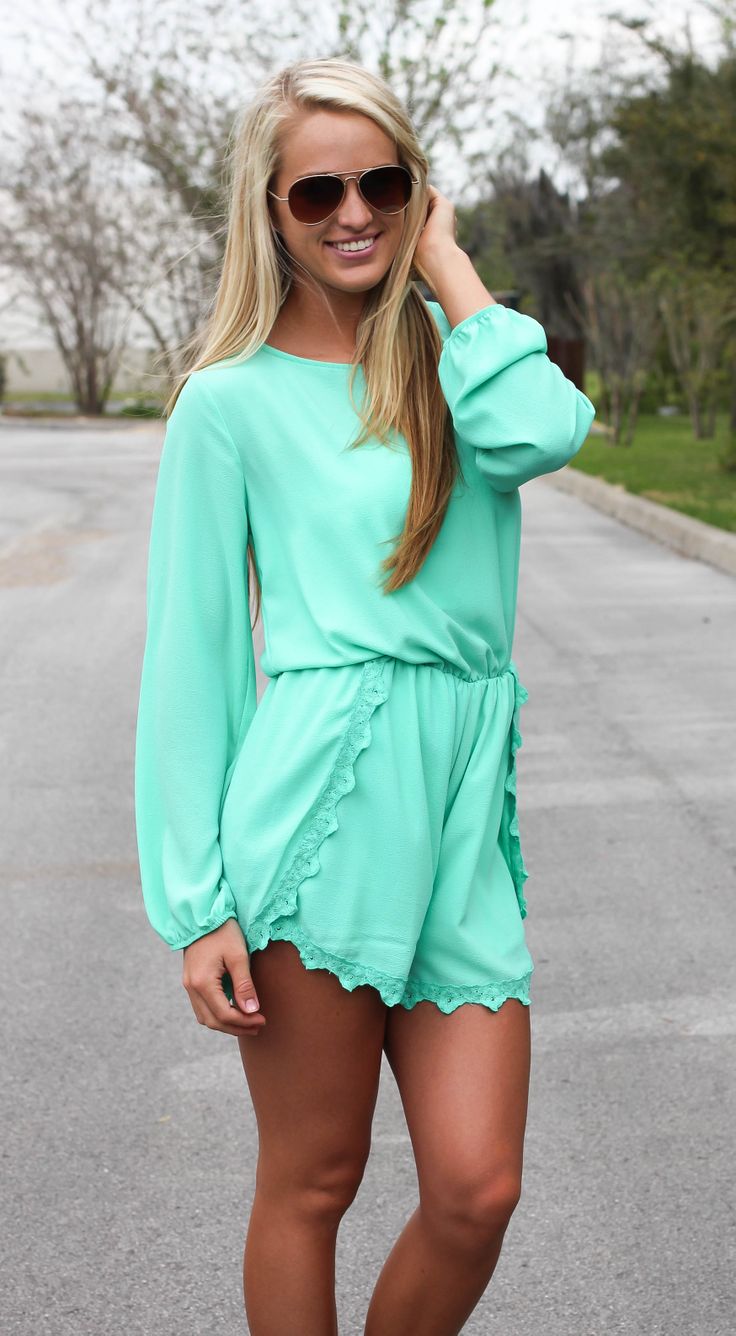 If you're planning on taking a vacation to the kind of place where the climate has cool mornings and evenings, a long sleeve romper like this is ideal. Plus, you'll look oh so cute in it.
9. Pastel color jumpsuit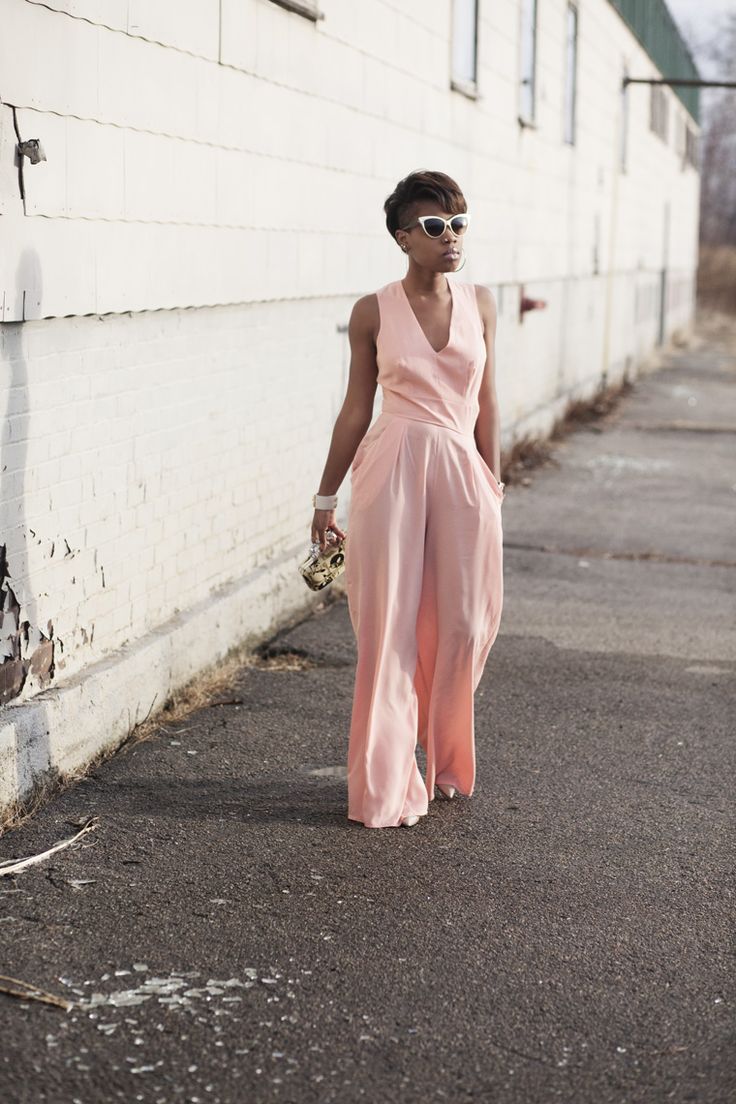 Frankly, this jumpsuit would look good in any color, mostly because of its wide legs. But for the summer season, go with a pastel shade. It's super crisp and clean.
10. Loose and flowing romper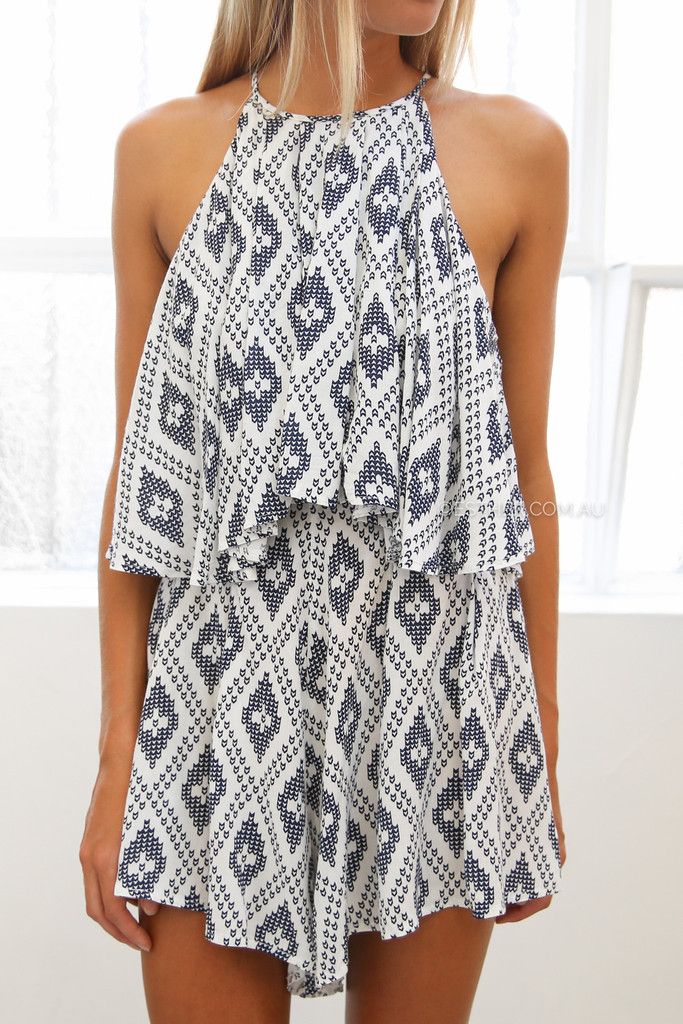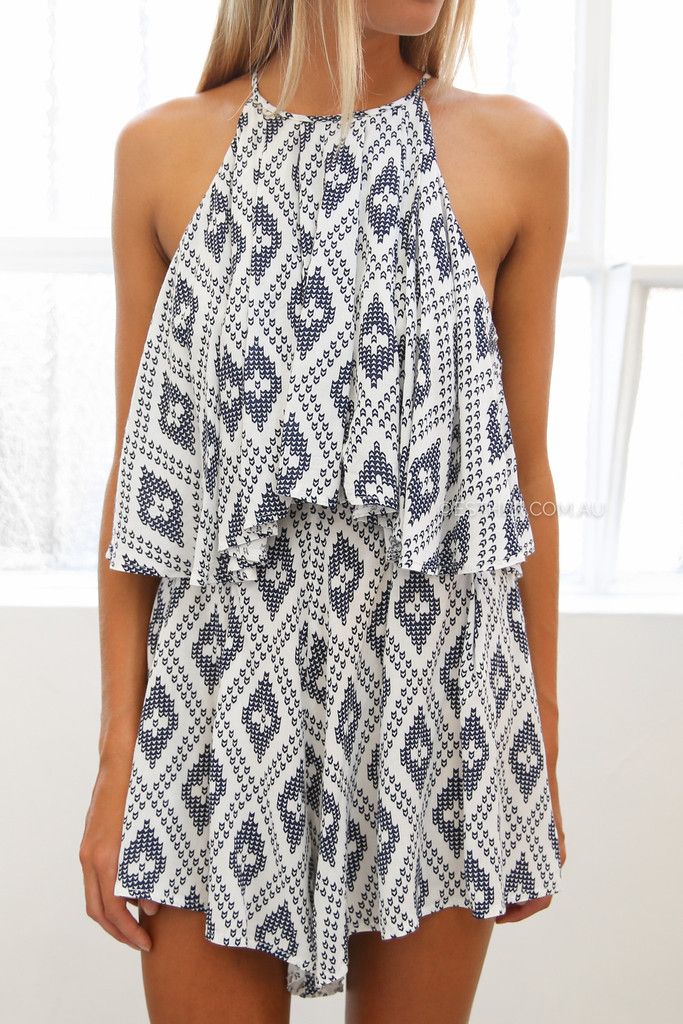 If you've always been shy about wearing shorts because you feel like they are too tight, here's an option to consider. Flowing shorts and flowing rompers are feminine without being too revealing.
11. 'Nude' jumpsuit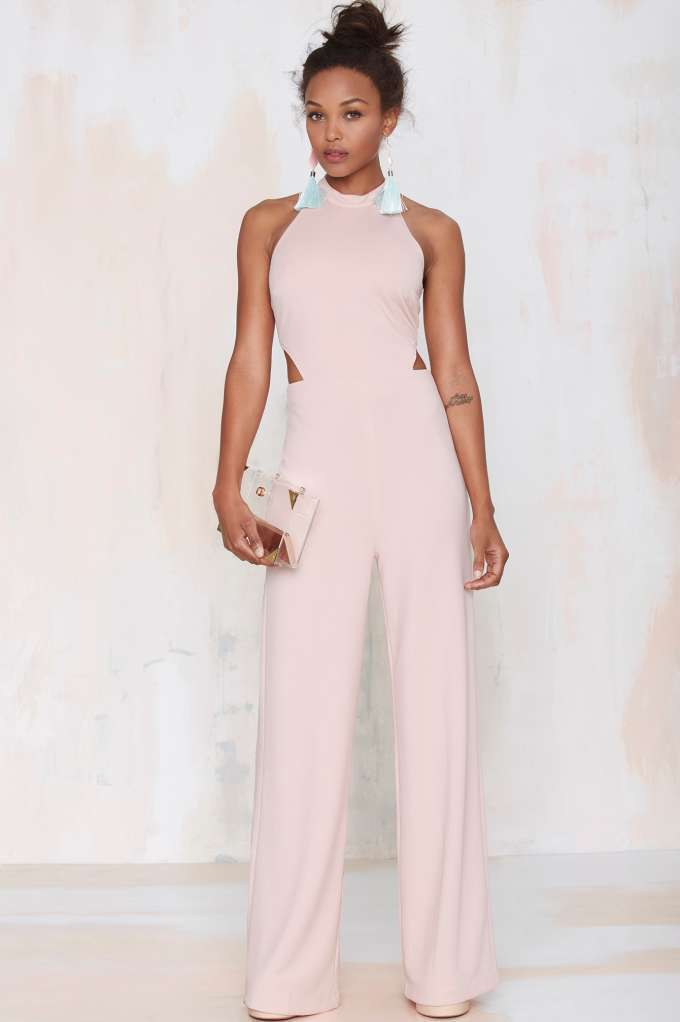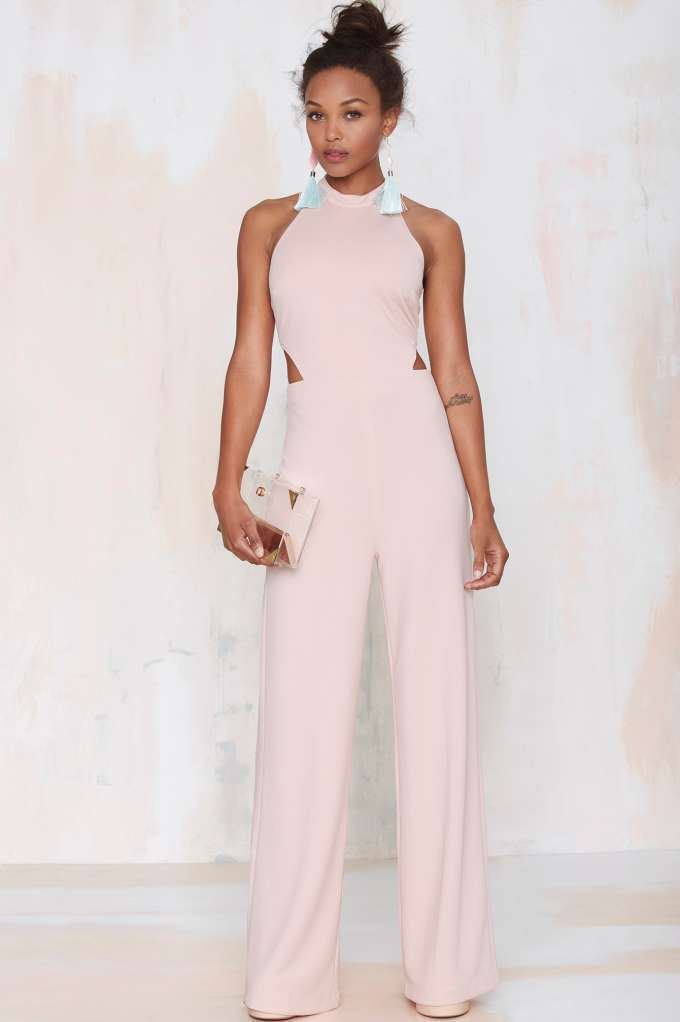 This is a great semi-formal kind of jumpsuit. Plus nude is the kind of color that looks nice on a variety of skin tones.
12. Spaghetti strap romper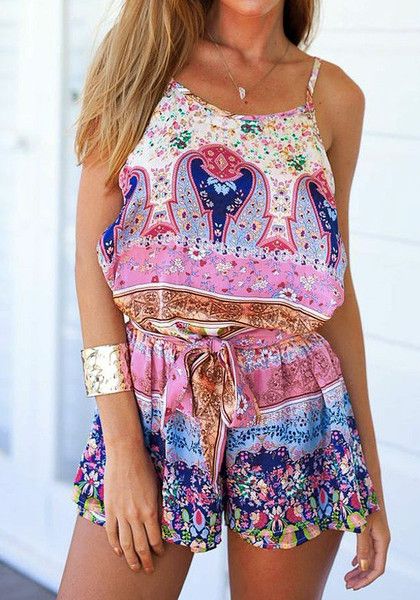 Gotta love the spaghetti strap romper. As a head's up, these are best for women with smaller bust lines. Unless you plan on wearing a tank (so that you can put on a bra to get extra support).
13. Chevron jumpsuit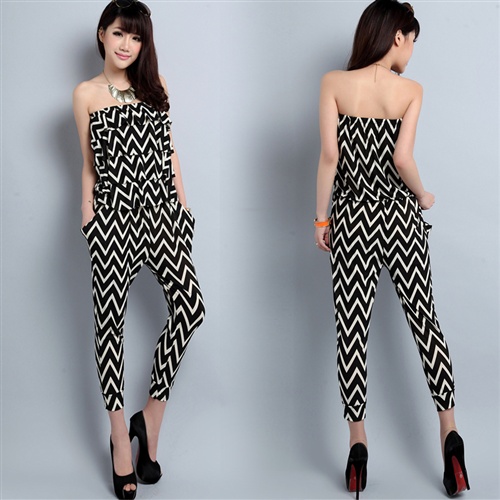 Chevron prints are a fun and funky kind of look to wear. No matter what the article of clothing may be, you'll always stand out in this kind of pattern.
14. Cut-out romper
Cut-outs are big right now. Cut-out rompers are so sexy we can stand it!
15. Evening jumpsuit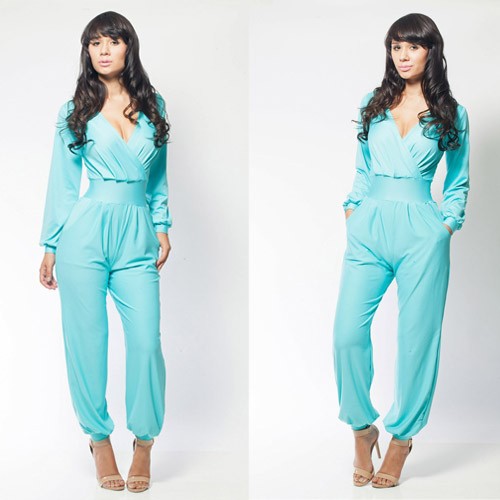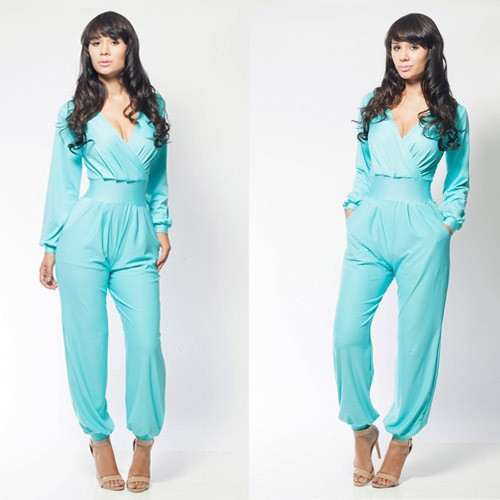 Some rompers look best for casual wear. Then there are rompers like this one that's more suitable for evening. (We really like this color too!)
16. Strapless romper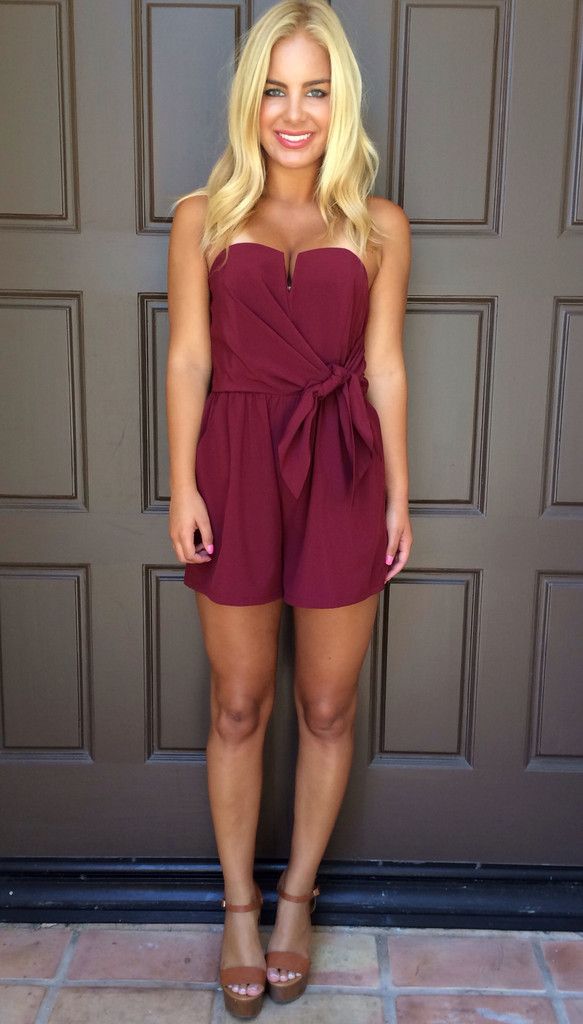 On the other hand, if you would prefer to go with a "dressy romper", how about a strapless one like this? Look for one that's made out of a fabric like satin or silk to give an even dressier effect.
17. Denim jumpsuit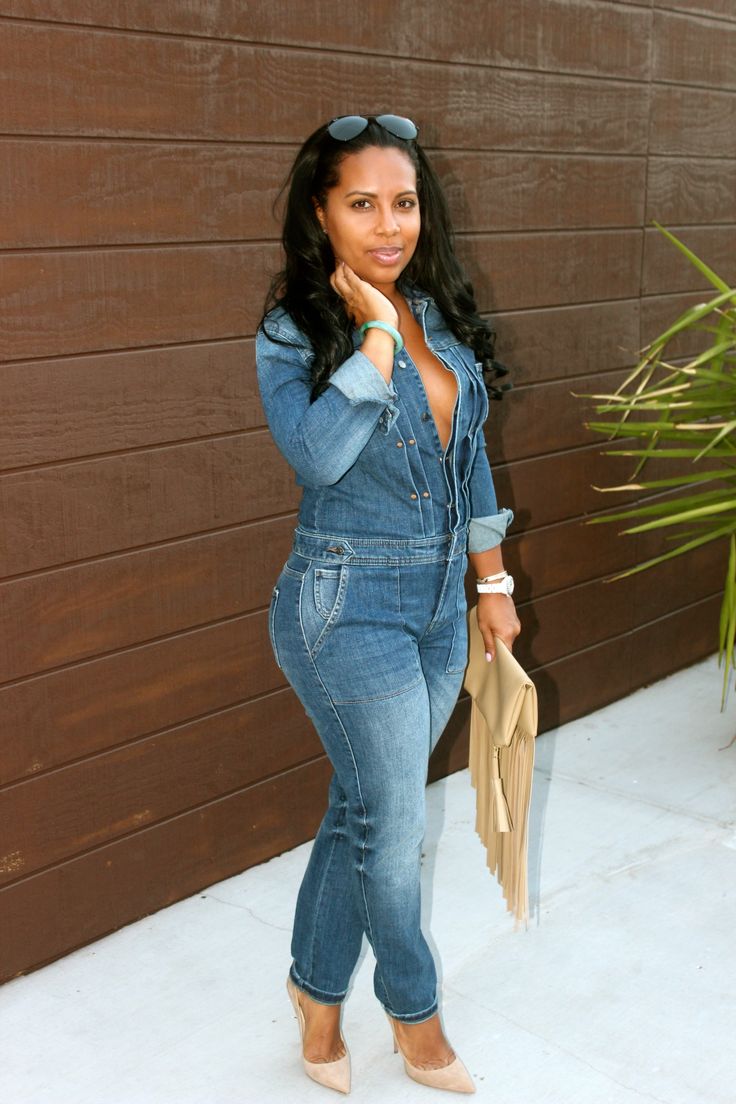 If you never thought about getting a denim jumpsuit before, we have a feeling that this picture may have changed your mind. Plus, based on how you accessorize it, you easily can wear it all year-round.
18. Lace sleeveless romper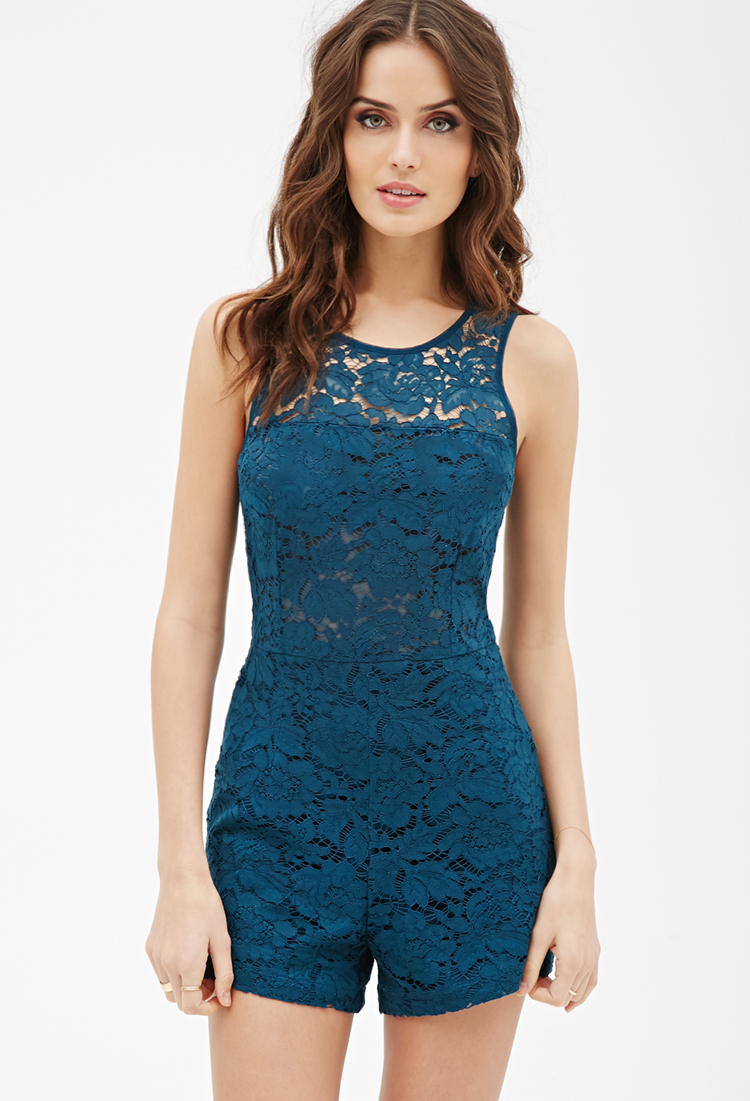 Nothing makes a woman feel so ladylike as lace. And when it's in the form of a romper, you can feel super girlie too.
19. Backless jumpsuit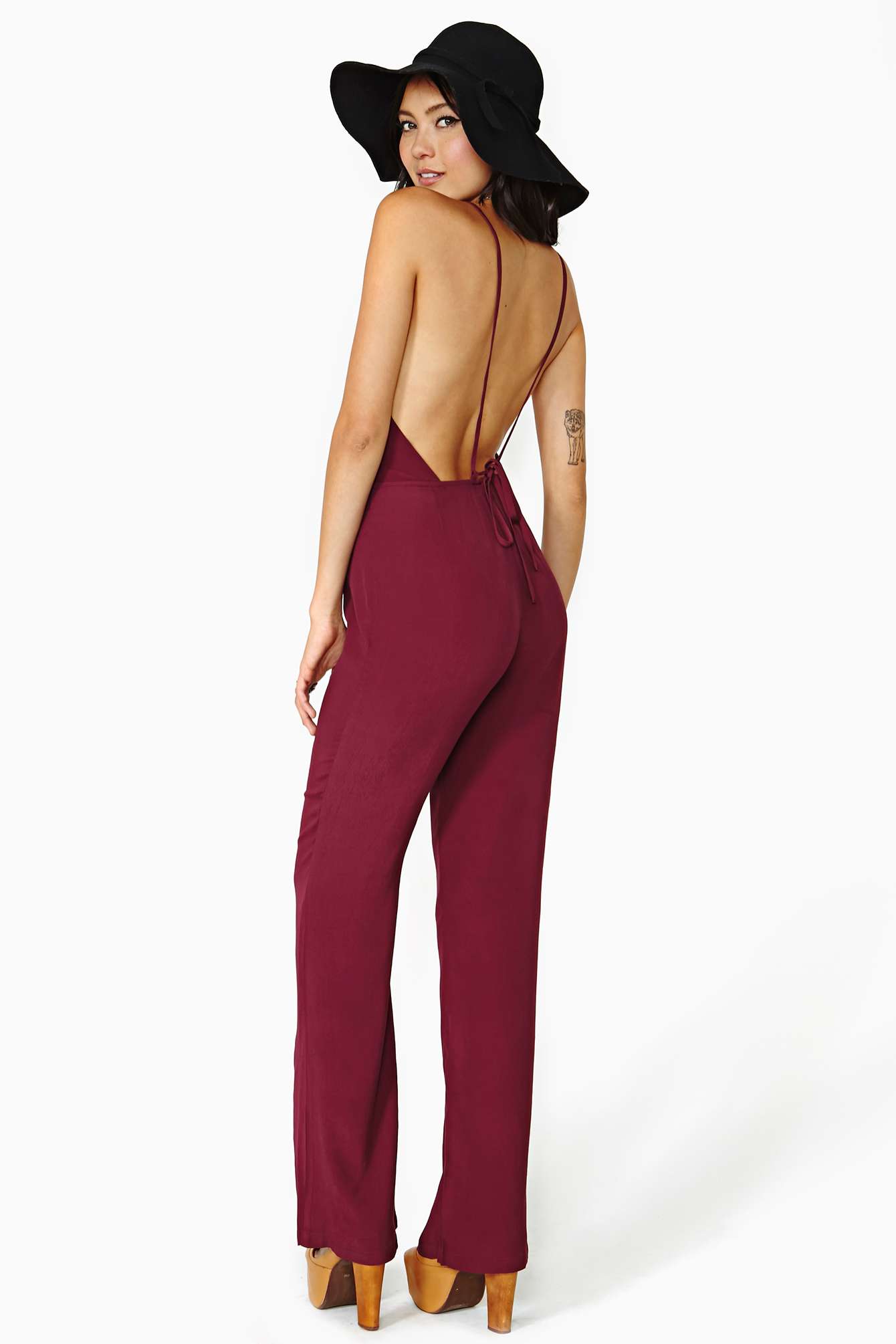 The backless jumpsuit. Honestly, no words really need to be said. The picture speaks volumes.
20. Tribal print romper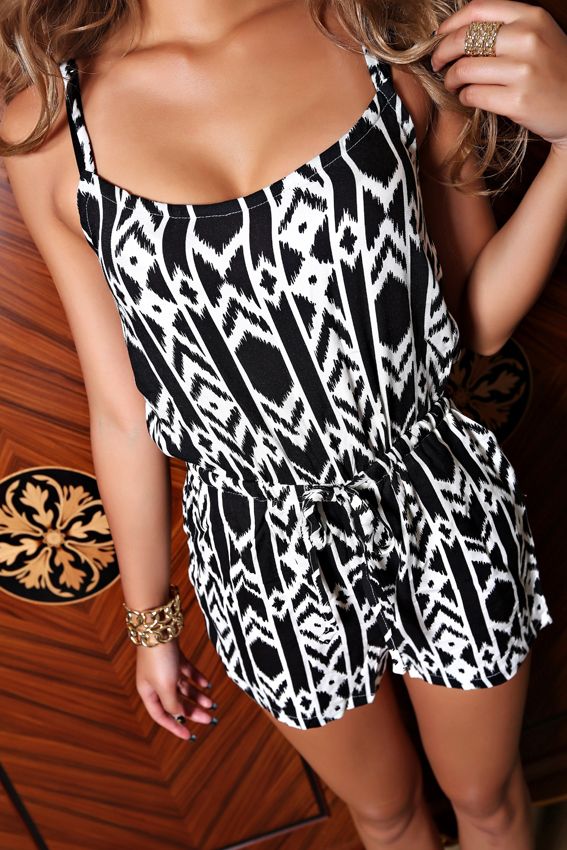 Heading to the desert for the summer? Take along a tribal print romper such as this one. You'll be ready for any and everything that comes your way!