If you were to poll 500 men and ask them to give you one word to describe how they think a woman with short hair looks, we're willing to bet good money that one of the words they are going to use is "sexy".
Aside from the fact that it takes a very self-assured woman to pull off short hair, with the right cut, attitude (oh and outfit!), you will be alluring, mysterious and pretty too. And all of that put together screams sexy!
1. Short pixie shag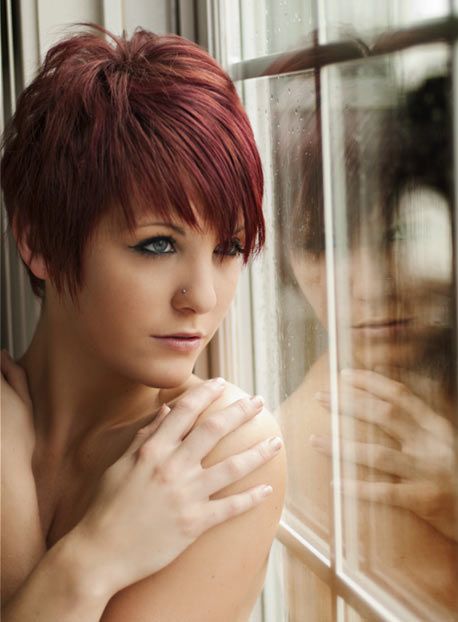 Did you know that shags are back? If the ones from time's past made you shudder, we bet after looking at this "pixie shag", you now are seeing them in a totally new light.
2. High volume short 'n sleek cut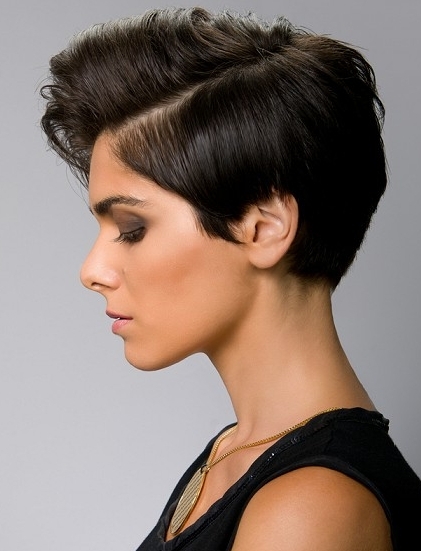 If your hair is really thick, use that to your advantage with a hairstyle similar to this one.
3. Long layered short cut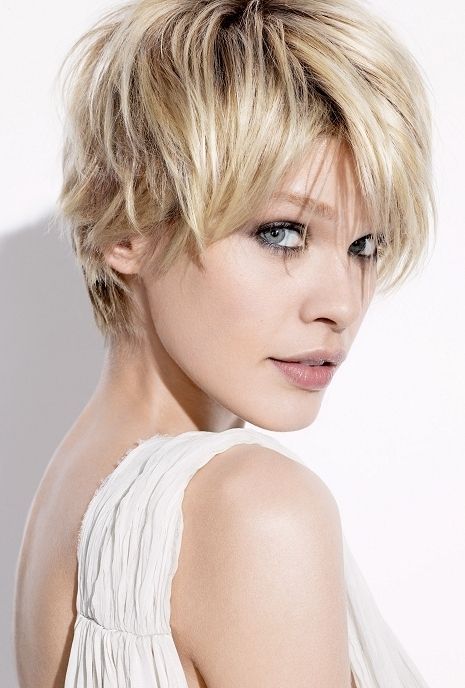 Going with a short hairstyle doesn't automatically mean that you have to surrender all of your length. Long layers throughout the top can give you results like these. The kind of short haircut that your man will simply love running his fingers through.
4. Short and choppy cut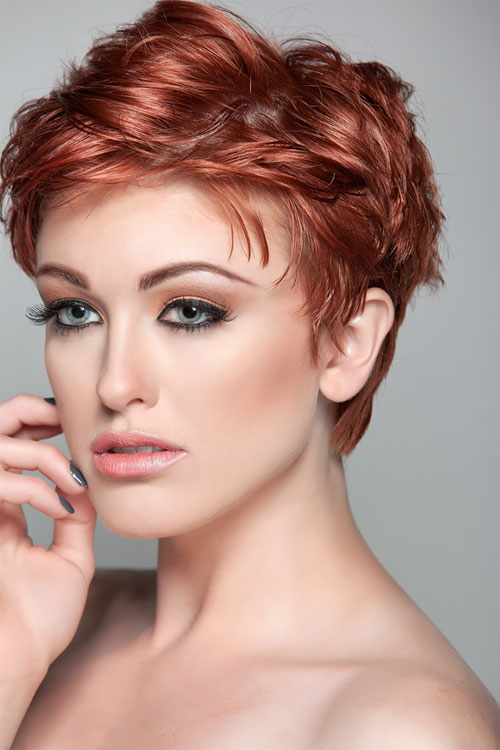 A short and choppy cut is sexy on its own. But if you have naturally wavy hair, it will give your tresses a natural "bend" that super appealing.
5. Two-toned Mohawk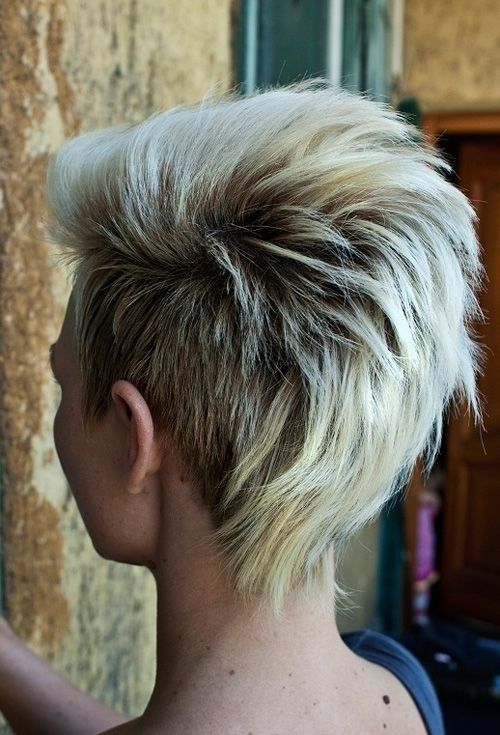 Mohawks on women are sexy. That's because it takes a woman with a lot of boldness to be able to pull it off. We're pretty sure that she is simply growing out her platinum looks and her hair is naturally darker underneath. However, keep in mind that you can easily achieve this look with any variations of color that you choose.
6. Classic pixie cut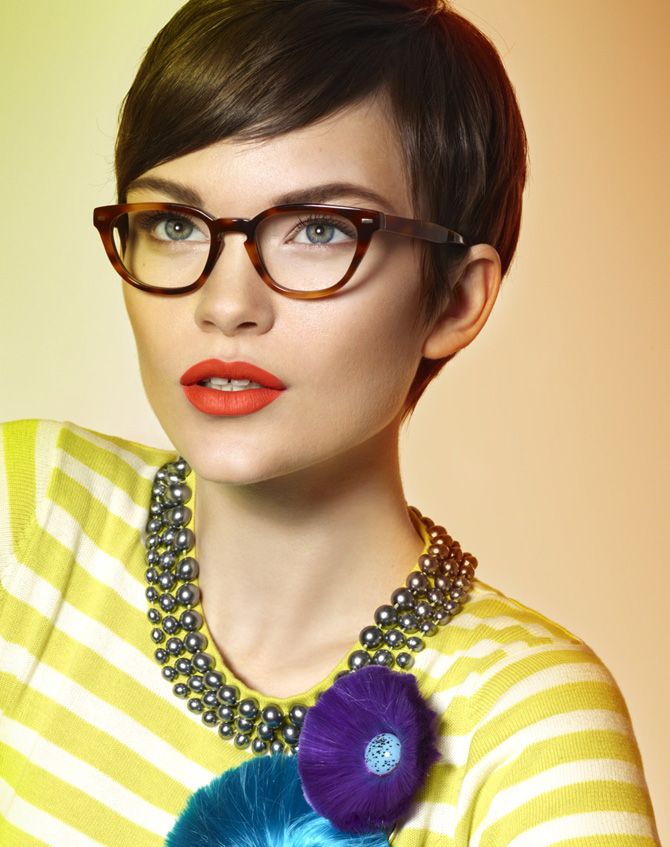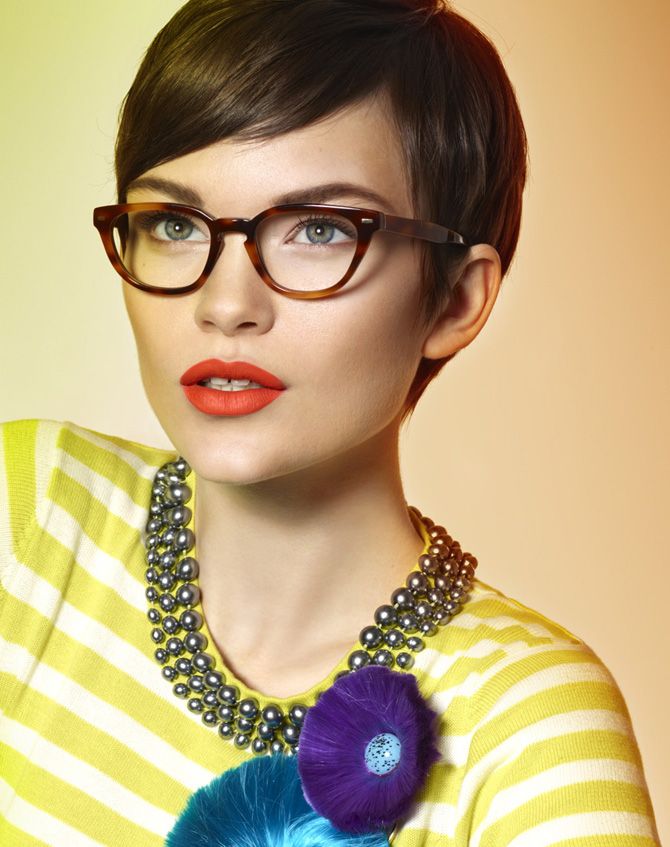 She's like a really sexy librarian. That's fine with us because a woman who is smart and looks good is really (REALLY) sexy. Yep. A pixie cut and a pair of cat eye glasses is an unexpected seductive combination.
7. Super short bob with long bangs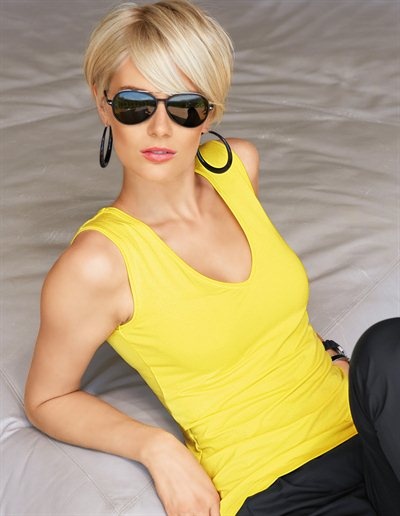 Call it a "short bob" or a "really long pixie". Either way, every time that you brush your hair out of your eyes, whoever is watching is going to find that to be…really sexy.
8. Spiked pixie cut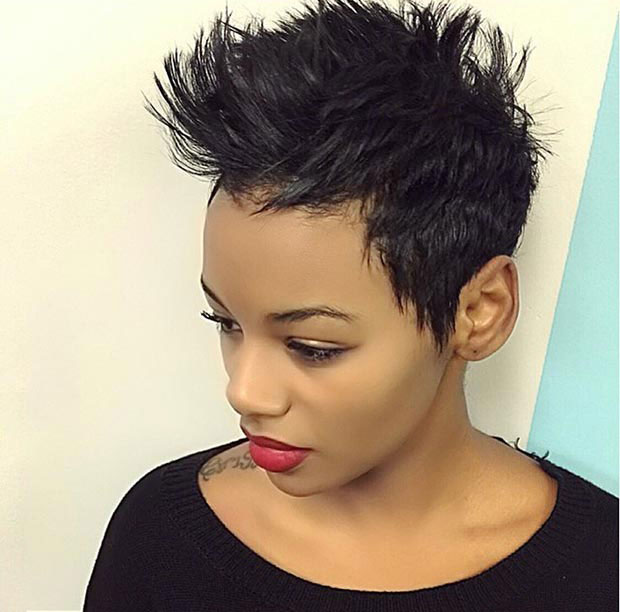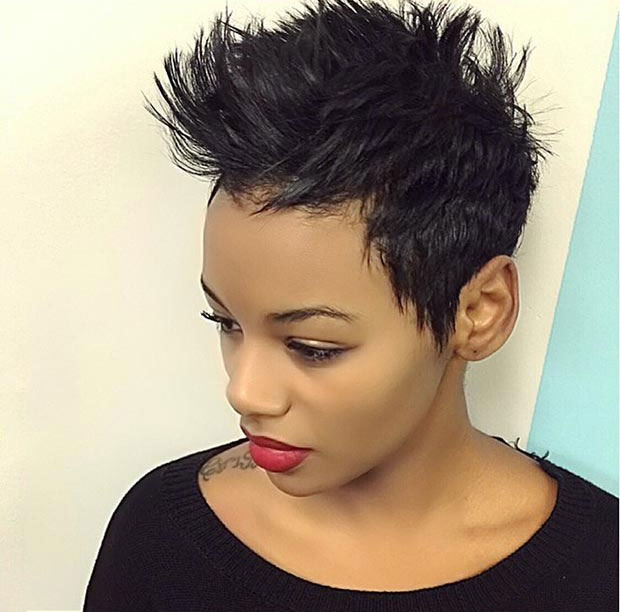 Here's an attractive pixie cut that isn't quite so conservative. We dig the multi-layers and definitely the spikes.
9. Long bangs with a flipped front cut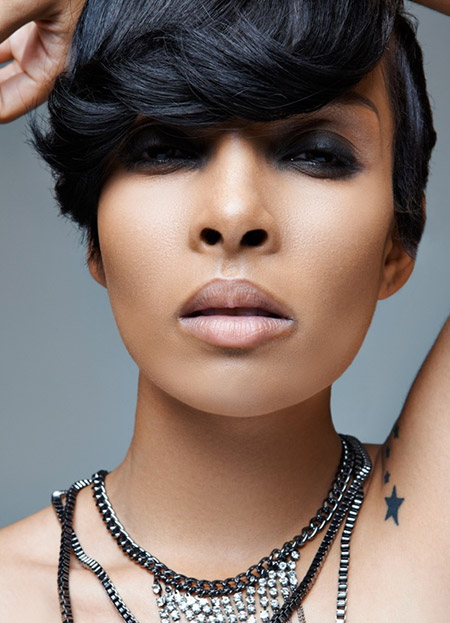 Every single thing about this picture conveys sexy. And the long bangs with the flip in the front shows just enough of her smoky eyes. Whether she's in a tank and jeans or a strapless dress and heels, she's going to make a statement. A mind-blowing one at that.
10. Short pixie with long "sideburns"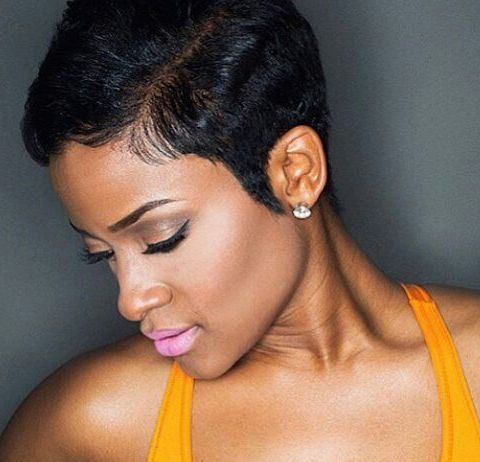 The part is nice. The long sideburns brings more attention to her pretty face. That's even nicer.
11. Pixie cut for thin hair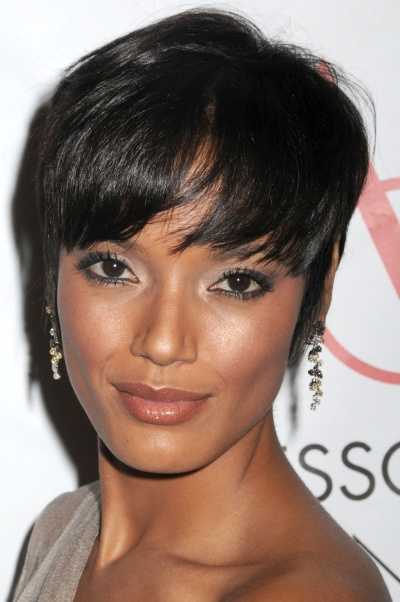 Do you happen to have thin hair? That's doesn't mean that you have to compromise your appeal in any way. Consider going with a face-framing pixie like this one.
12. Short and layered shag for thick hair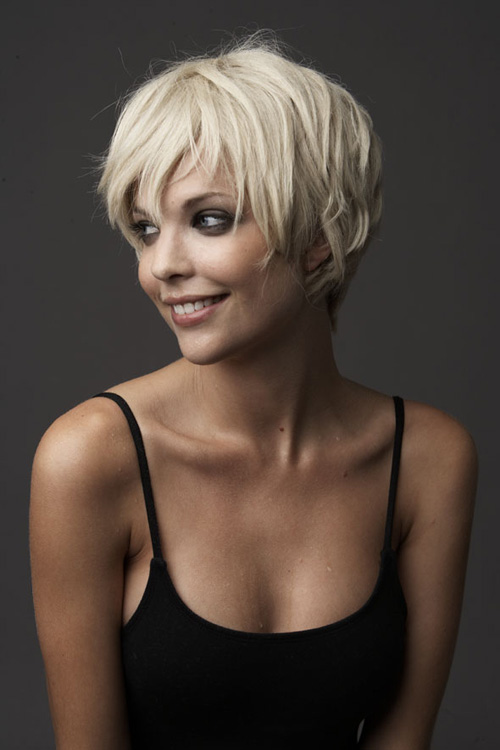 Is your hair so thick that you're used to people asking you if it's a wig or weave? Does it have a natural wave pattern? Why not make it work in your favor by getting a layered shag cut like this one?
13. Heavy bang layered cut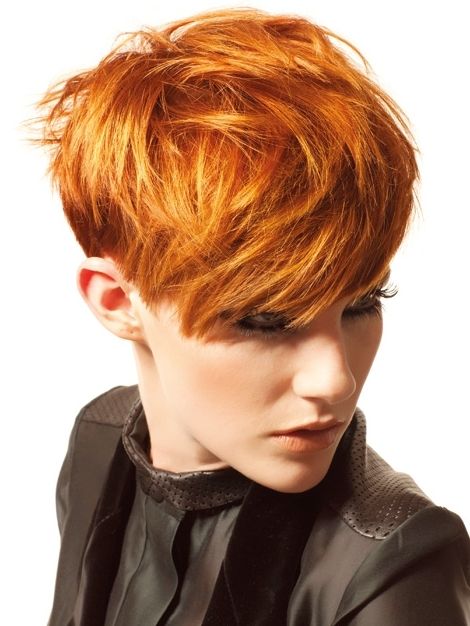 Your hair is going to need to be really thick and straight to pull this off, but if you can, don't put it off. (Don't forget to consider a bold color like this one too!)
14. Curly up top, low on the sides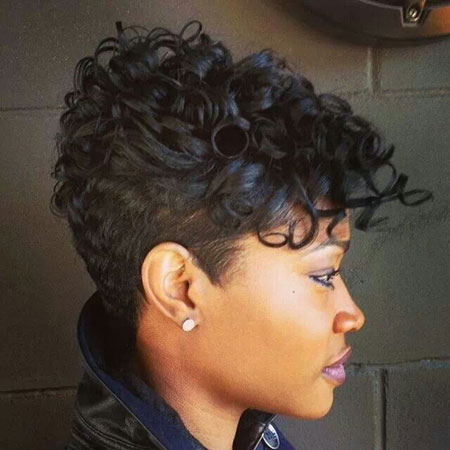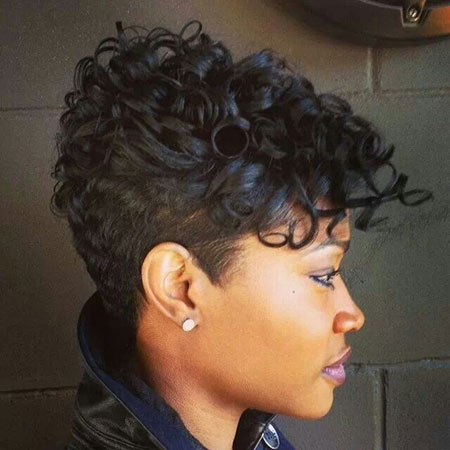 If her hair was straight, it would probably be a Mohawk-style cut. The rules make it "romantically edgy" and yes, that's sexy!
15. 80s-inspired short cut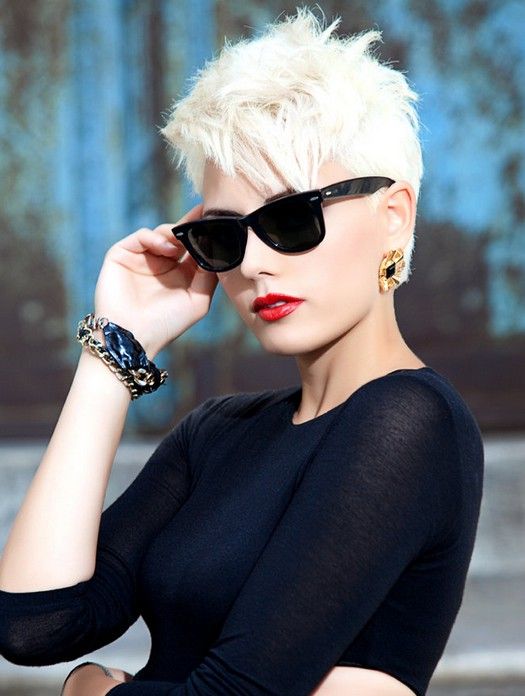 Brigitte Nielsen from the 80s comes to mind with this particular 'do. And anyone who saw her in Rocky IV knows that is high praise. Back in the 80s, she was all kinds of sexy!
16. Choppy bangs short cut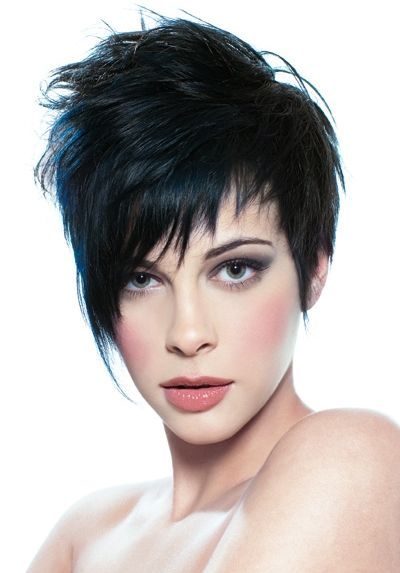 The front is both asymmetrical and choppy. It's the kind of cut that commands attention without going overboard. (Sexy.)
17. Smooth and round page boy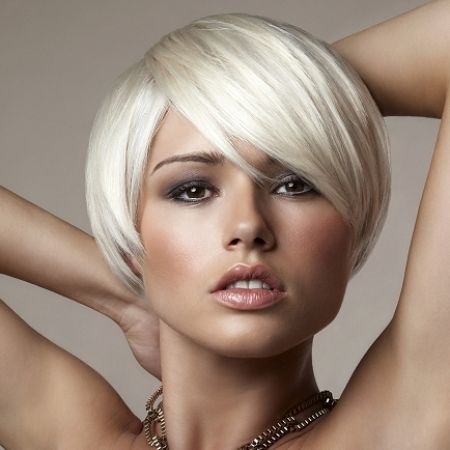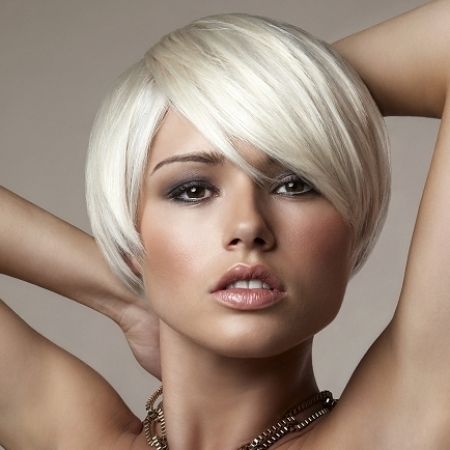 Don't. You. Love. This? We do too! Who knew that a hairstyle that is so super simple could also be so amazingly striking?
18. Wavy short cut with an elevated front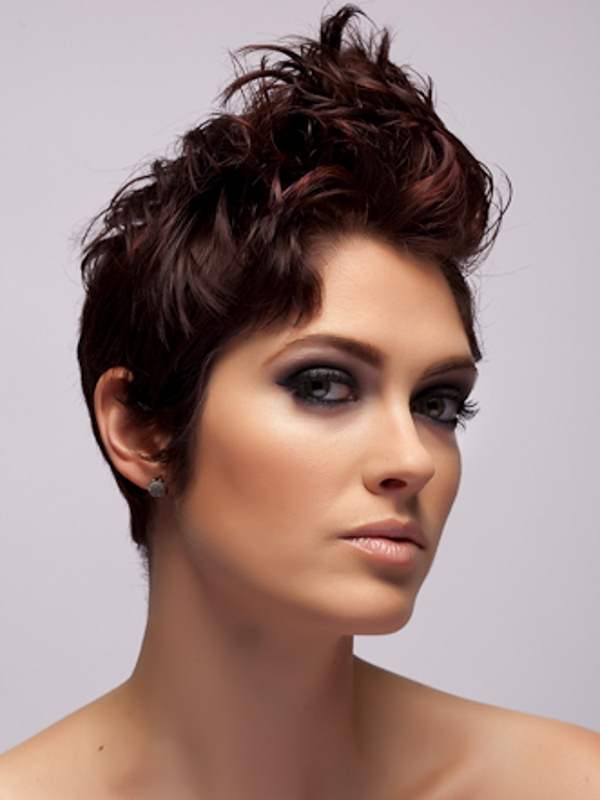 Naturally curly and wavy hair women all over should immediately fall in love with this look. It's basically a sexy bedhead kind of style. And every man dreams of waking up to a natural kind of beautiful.
19. Layered cut for thick hair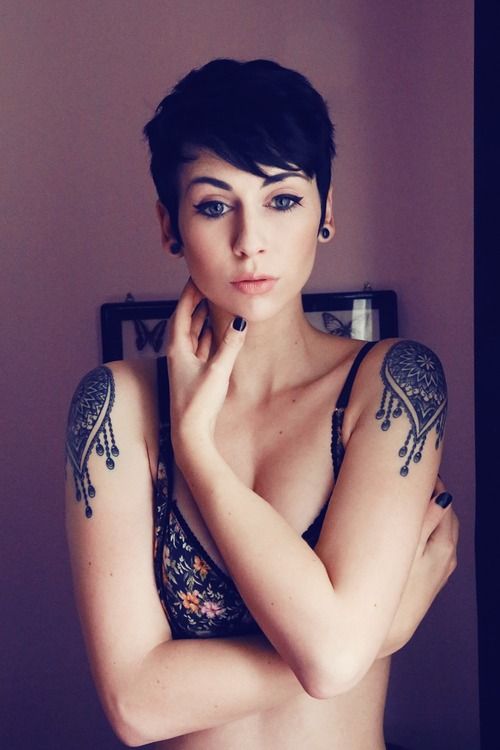 The bra and tattoo definitely play a significant role in her sexiness. But so does that jet black pixie cut hair!
20. Clipper cut pixie for curly hair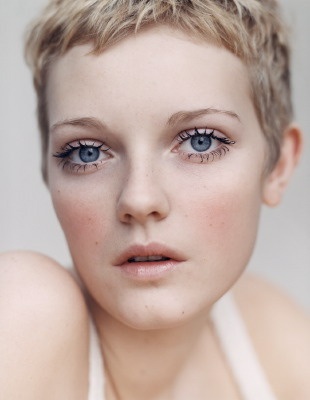 You know someone is sexy when all they have to do is put on some mascara and a bit of lip gloss. Curly hair is divine when it's clipper cut into a pixie!
21. "Transitional" Mohawk with big curls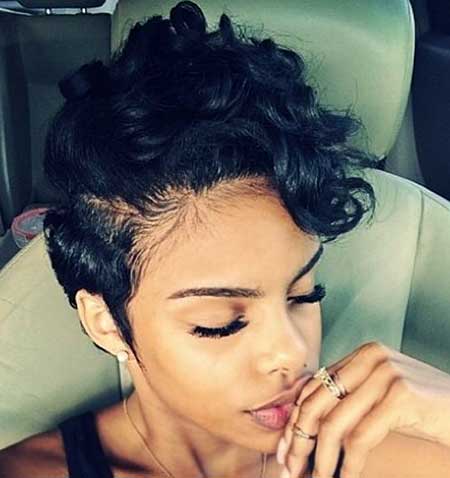 This is a transitional Mohawk simply because it's styled in such a way that it looks like she's actually growing her Mohawk back out. The low-side part, the long sideburns and the big curls up top makes it one of the best styles this season. Period.
22. Short and asymmetrical A-line bob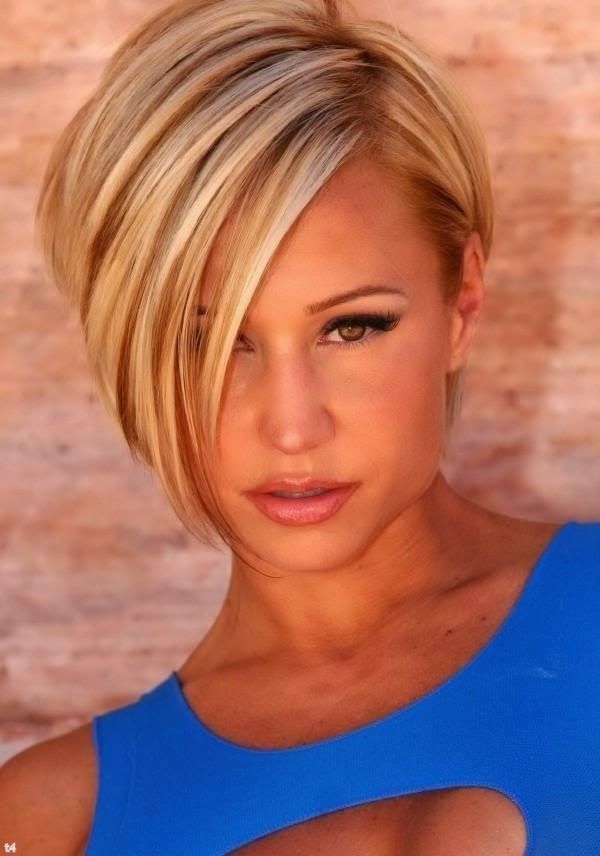 If your hair is bone-straight, here is another sexy short cut for you: an asymmetrical A-line bob. What's not to like—no love—about it?